Ever worked on a group project in school? Then you probably know how hard it is to communicate your ideas effectively and receive feedback. If there's no structure in place, feedback can go unnoticed while some people won't even get time to express their opinions.
The same holds true for organizations. When working together in a company, effectively communicating ideas and tasks can go a long way in improving engagement and productivity.
Workplace communication is all of the communication that goes on inside an organization- be it amongst team members or across departments.
Wikipedia describes workplace communication as the process of exchanging information and ideas, both verbal and non-verbal between one person/group and another person/group within an organization. It includes emails, text messages, notes, calls, etc.
Simply saying that workplace communication is important would be a huge understatement. In our fast-paced digital world, having a clear understanding of tasks and goals can keep everyone on the same page.
And with remote work gaining popularity, having an effective communication strategy can make or break your business.
Why Workplace Communication Can Make or Break Your Business?
Having healthy communication is essential to every human interaction. However, when it comes to business, communication forms the core of your business success.
Workplace communication not only helps in delegating tasks and goals to team members but it's also useful in mitigating conflicts and keeping everyone on the same page. If your business goals and roadmap are not adequately communicated within the organization, it could lead to chaos and confusion which can result in disastrous outcomes.
Success in business is always a collective effort of the teams and departments in a company and having a healthy communications strategy is a necessity for achieving that level of success. Don't believe us? Take a look at these stats:
86%

of employees and executives cite a lack of collaboration or ineffective communication for workplace failures.

Businesses with effective communication are

50%

more likely to have lower employee turnover.

Companies and organizations that communicate effectively are

4.5x

more likely to retain the best employees.

50% of the positive changes in communication patterns within the workplace can be accredited to social interaction outside of the workplace.
35%

of millennials want collaborative workspaces

Only

5.9%

of companies communicate goals daily. 14% of companies have a who understand the company strategy, goals, and direction.

33%

of employees said a lack of open, honest communication has the most negative impact on employee morale.

A Gallup poll revealed that workplaces with a reputation for healthy communication and workplace collaboration practices could reduce turnover rates by 59 percent.
15 percent

of an employee's total work time—over 300 hours a year—is wasted in inefficient or ineffective communications, according to the 2017 Workplace Productivity and Communications Technology Report.

28 percent

 reported poor communication as the primary cause of failing to deliver a project within its original time frame, according to a survey by the Computing Technology Industry Association.
As data suggests, healthy communication is extremely crucial for a happy and productive work environment. Let's see in-depth how workplace communication can benefit your company's bottom line and create a workplace your employees would love to go to!
Read more: Communicate Effectively: How to do it in Workplace! (Types & Techniques)
Benefits of Effective Workplace Communication
Communication forms the basis for both personal as well as professional relationships.

Having transparent communication with your team members and employees increases workplace productivity, improves transparency, leads to better interpersonal relationships, reduces employee turnover, and helps deliver better customer service.
Some of the key benefits of having a solid workplace communications strategy in place include:
Benefit #1: Lowers Employee Turnover
According to recent studies, workplaces with a reputation for healthy communication and workplace collaboration practices could reduce turnover rates by 59 percent. Moreover, companies and organizations that communicate effectively are 4.5x more likely to retain the best employees.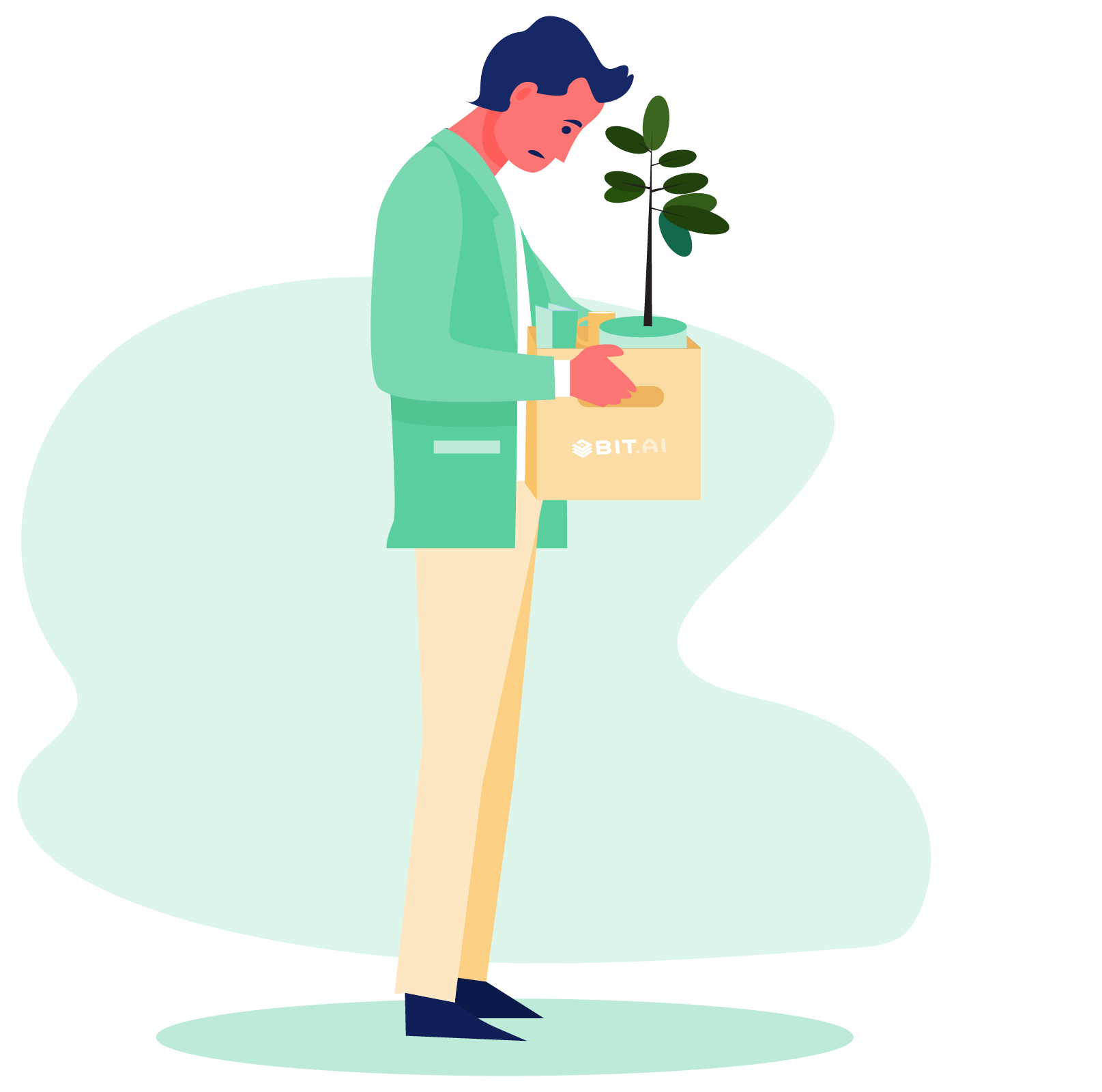 Not being able to communicate with your superiors or even fellow teammates creates unpleasant conditions for employees, leading to disengaged employees. This disengagement at work leads to employees looking for other opportunities, resulting in high staff turnover.
It's important for managers to create an environment that is judgment-free and everyone has the ability to give suggestions, feedback and voice their opinions freely. Only then you can build deeper, meaningful relationships at work and communicate effectively.
Benefit #2: No More Confusion
A staggering 86% of employees and executives cite a lack of collaboration or ineffective communication for workplace failures.
When goals and expectations are not communicated effectively, it's likely to lead to confusion in the workplace. In fact, only 5.9% of companies communicate goals daily. Out of which, only 14 percent of employees actually understand the company strategy, goals and direction!
Communicating roles and responsibilities can help remove confusion and helps employees perform their roles with full autonomy.
When tasks, roles, and responsibilities are assigned clearly with effective dialogue between the two parties, it brings clarity to the organization. Communication helps remove any confusion and enables team members to perform their roles with autonomy.
Read more: Workplace Collaboration: The Ultimate Guide
Benefit #3: Productivity Booster
Fifteen percent of an employee's total work time—over 300 hours a year—is wasted in inefficient or ineffective communications, according to the 2017 Workplace Productivity and Communications Technology Report.
Employees are spending too much time trying to understand their goals and tasks rather than actually performing the activity. When communication is more linear, employees can quickly grasp their roles and responsibilities and get to work, thereby increasing productivity.
A business with 100 employees spends an average downtime of 17 hours a week clarifying communication, translating to an annual cost of $528,443. If you want to increase productivity as well as save a ton of money for your business, try communicating with your employees clearly and with increased transparency.
According to the statistics, 57% of employees report not being given clear directions and 69% of managers are not comfortable communicating with the employees in general.
It's clear that communication problems in an organization go both ways- both employees and managers suffer from a lack of communication, resulting in poor work output and interpersonal relationships.
Assigning tasks and goals form the foundation of productive work as every team member should know exactly what to do and when is the backbone of productive work. Effective communication ensures that every team member knows their goals, how their work fits in the big picture, and what is expected of them to achieve these goals.
Benefit #5: Employee Morale and Free Flow of Ideas
According to data, 33 percent of employees said a lack of open, honest communication has the most negative impact on employee morale. A culture of open communication can lower employee morale and lead to lower productivity, or worse, increased employee turnover.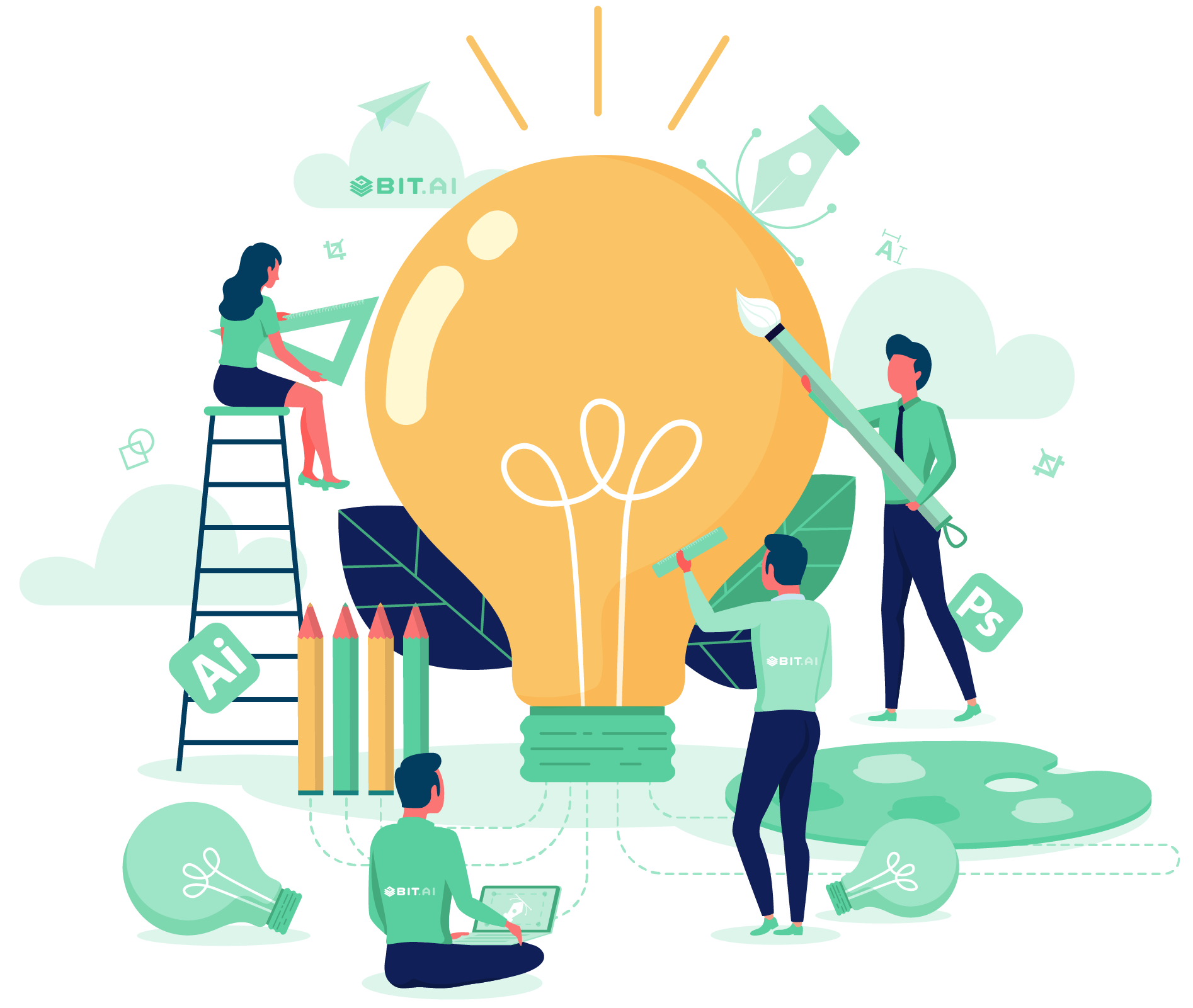 Organizations should always strive to have a culture of open and transparent communication. Employees feel comfortable sharing diverse, out-of-the-box thoughts and ideas without the feeling of being rejected or criticized. This, in turn, promotes the free flow of ideas amongst team members and upper management.
Read more: 13 Online Meeting Apps and Software for Remote Teams!
List of Tools that Can Help Improve Workplace Communication
According to a report published by McKinsey, knowledge workers spend an average of 14% of their workweek in communicating and collaborating internally. The study also showed that improving internal collaboration through social tools could help raise the productivity of interaction by as much as 20 to 25 percent.
Technology has infiltrated nearly every aspect of our personal as well as professional lives. And communication is no different.
Many collaboration and communication tools have come up in recent years, allowing teams to assign tasks, communicate goals, hold meetings, brainstorm ideas, provide ways to create and manage content and improve employee efficiency. In fact, 44 percent of employees want wider adoption of internal communication tools in their organization.
Now that we know why communication is crucial to an organization's success, let's take a look at some of the best communications tools out there.
When important documents and files are scattered on different cloud storage tools and PCs, productivity and communication take a hit.
This is why our favorite communications tool is Bit- a new age, a cloud-based collaboration tool that helps teams create, manage and track workplace documents and media.
Bit allows teams to create workplace documents and provides a safe and robust place to store these documents. You can add all types of rich media to your documents like videos, files, visual bookmarks, code blocks, Google Spreadsheets, and more.
With over 80+ integrations, your documents can tie together your information beautifully regardless of where it may live. If you want to send these documents to external partners, clients, customers, or prospects, you can even track them to get intelligent engagement insights.
Bit also has a content library where you can save all your images, files, and digital content you add to your documents so that you can access and reuse them easily, making your workflow smooth as ever!
Bit's real-time collaboration feature makes it easy for your team to get under one virtual roof, give their feedback and suggestions, add comments, and discuss work together like a cohesive group. It's one of our favorite communications tools out there as it does it all document management, collaboration, content management, and more.
Pricing:
Free plan with limited features
Pro plan starts at Standard ($12 per month), Plus ($20 per month), Enterprise (contact sales)
Read more: 20 Best Online Collaboration Tools For Teams
Slack is a new-age communication app that took office communication by storm. If you work in a startup, there's a high chance you are probably using Slack for your internal communications. Slack has gained notable popularity with over 35,000+ paid companies like Airbnb and with over 8 million monthly active users.


Communication in Slack is done via chat groups called 'channels' for transparent and open communication. Channels act as different departments in an organization as they can be for "marketing," "finance" and so on.
The easy and fun interface makes it simple to use for first-time users. Apart from messaging, employees can share files via Slack channels and even conduct voice and video calls, making it a must-have communications tool.
Pricing:
Free plan with limited features
Pro plan starts at Standard ($2.6 per month), Plus ($5 per month), Enterprise Grid (contact sales)
With a growing preference for remote work, having face-to-face meetings in the office is becoming a rarity. Zoom tries to replicate the same feel by making it easy for teams to create chat and meeting rooms and use your phone's or laptop's camera to conduct video calls. Zoom was named 2018 Gartner Peer Insights Customers' choice for meeting solutions, making it a great tool for workplace communication.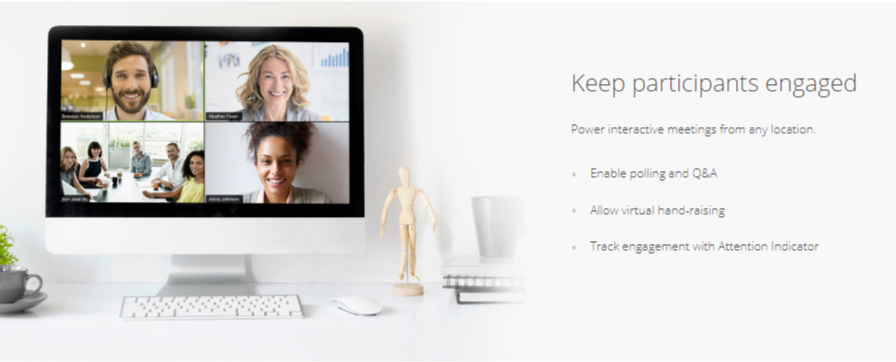 Zoom wants to make communication with your team as easy as possible. Whether you want to hold a meeting with your team, create a video webinar, or simply need to share screens with your co-worker, Zoom has it all. Zoom also has cross-platform messaging and file sharing. It boasts clients like Dropbox and Logitech.
The free account lets you share screens with up to 25 participants and host an infinite number of meetings. However, meetings can be only 40 minutes long and for longer sessions, you need to purchase the paid plan.
Pricing:
Free plan with limited features
Pro plan starts at Pro ($14.99 per month), Business ($19.99 per month), Enterprise ($19.99 per month)
Conceptboard promotes efficient teamwork across time zones, locations, and departments. 
Conceptboard acts like your virtual whiteboard, where all your communication and collaboration can take place easily. If you use whiteboard software in your office as your go-to tool for brainstorming, Conceptboard is a good virtual replacement for your physical whiteboard.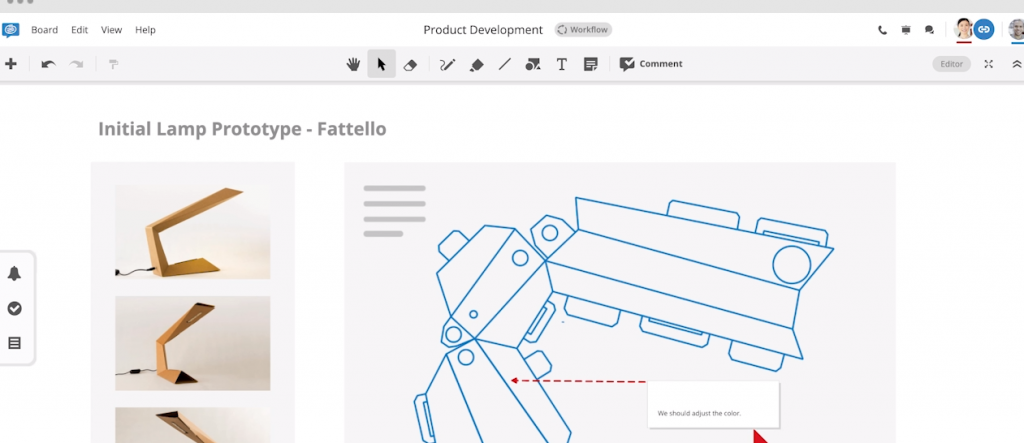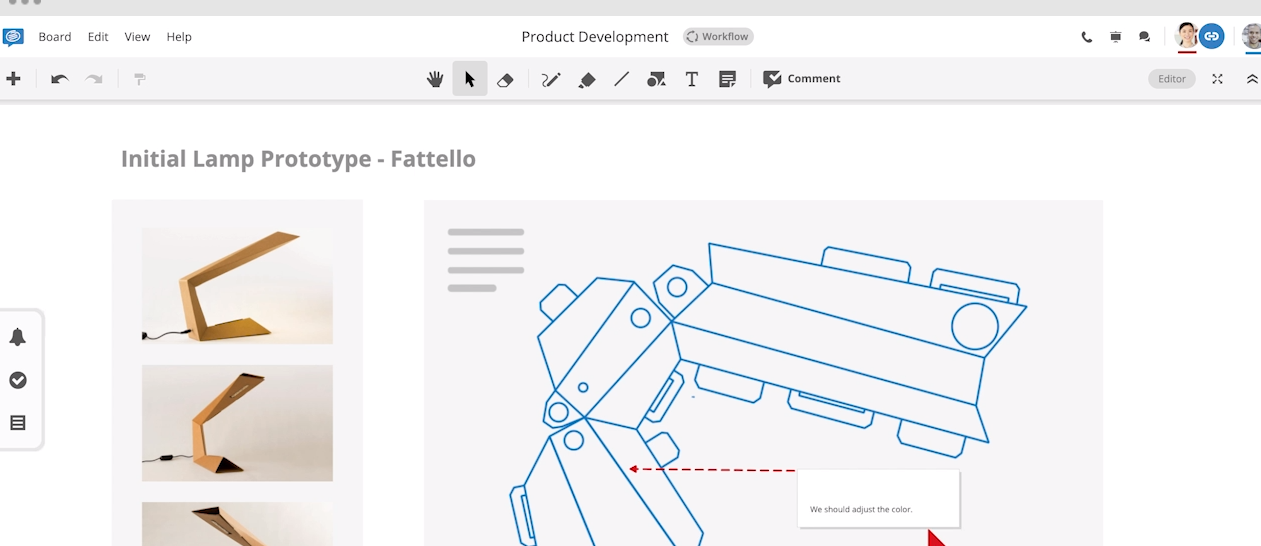 Marketing, product development, strategy, planning- all departments can make use of Conceptboard as their virtual workspace to discuss ideas and come up with creative solutions to business problems.
Working remotely can be difficult when you want to work in a team and get the job done quickly. Conceptboard speeds up the approval and review process and saves you a ton of time. Users can mark up files and add comments, gather and compile everyone's feedback quickly and move forward.
Conceptboard is ever-expanding, meaning that you can add an infinite amount of content to it without caring about space (like you would in a physical whiteboard). You can add images, sticky notes, documents, screenshots, files, etc. and work together in real-time, making Conceptboard a powerful tool.
‍Pricing:
Free plan with limited features
Pro plan starts at Premium ($7 per month), Business ($9.5 per user per month), Enterprise(contact sales)
Next up is Trello, a great app for project managers or any who wants to organize their tasks and get work done quickly. Trello can do wonders for your internal communication as it allows team members to assign tasks, add a description, set due dates, and monitor the progress of each individual.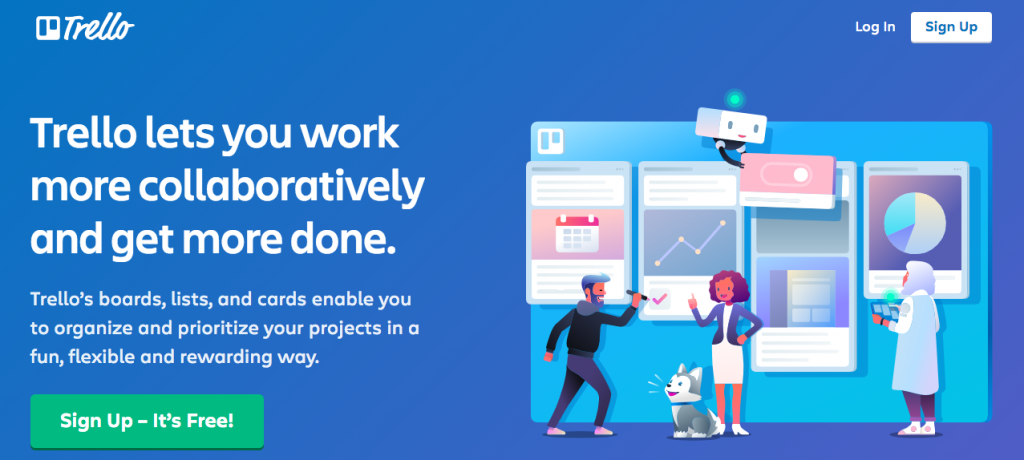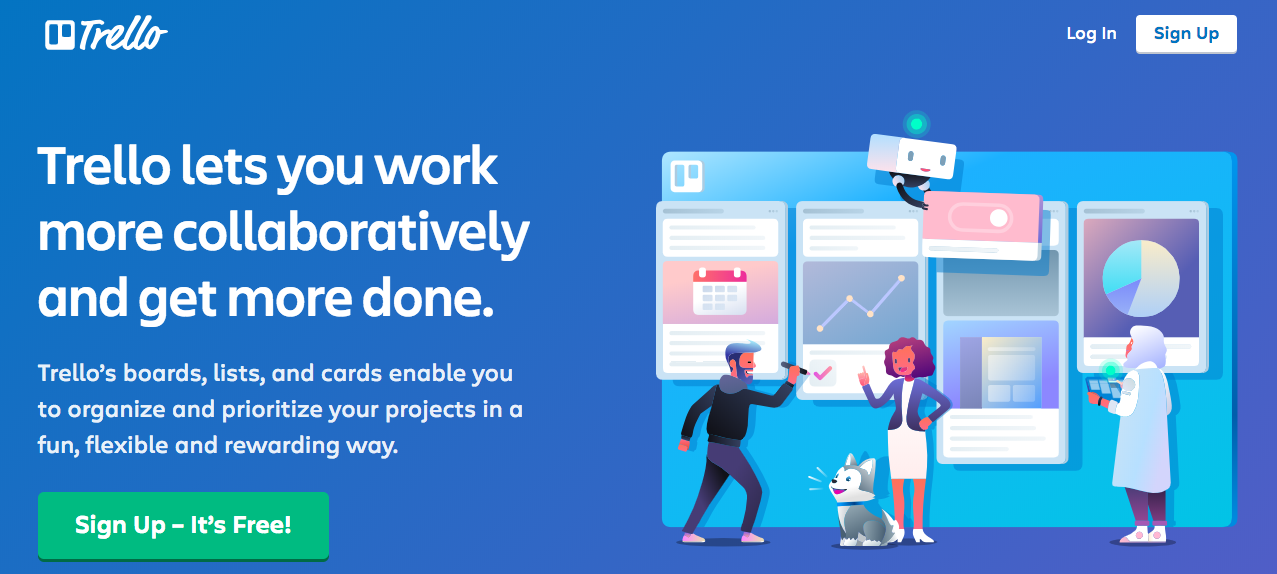 Trello works on the principle of kanban and lets you organize your work and tasks into visual boards. You can then add tasks to these projects, attach media assets, make checklists and more. You can drag and drop your task around and organize your workflow as per your necessity.
Trello also has native iOS and Android apps to help you work on the go.
‍Pricing:
Free plan with limited features
Pro plan starts at Business ($10 per month), Enterprise ($20 per month).
Read more: 14 Best Free Trello Alternatives In 2022
More than 1.8 million people across 50,000 companies are using Loom to effectively get their message across and communicate with team members. A new kind of communications tool, Loom allows team members to create instant, shareable videos to communicate.
Loom allows you to address business situations where a text is not enough! You can record videos for various business purposes– share quick videos on social media, share video responses on email, video answering customer queries, or embed video tutorials on website or blog.


Loom's video library will automatically save your recorded videos for easy access. Apart from video recordings, you can also send a screen capture video and have the choice to insert your face in a small bubble at the bottom of the screen.
‍Pricing:
Free plan with limited features
Pro plan starts at Pro ($8 per month)
We cannot talk about workplace communication and not mention Skype. Skype is one of the most widely used communications tools in the workplace. It first came into the market way back in 2003, and 15 years later, it's still one of the go-to tools for messaging and video conferencing for employees all around the globe. 


Apart from video calling and messaging, Skype also offers screen sharing capabilities that allow users to share screens while they are on a call with one another. Teams can even share files, photos, videos, GIFs, etc, and quickly find shared content in the chat.
Other striking features include the ability to record phone calls, get a local Skype number in another country or region and even get subtitles while talking to someone.
Skype's free version is fine for small teams. However, if you are part of a huge organization, Skype offers 'Skype for Business' that has additional features like whiteboard capabilities, unlimited meetings, PowerPoint uploads and more.
Pricing:
Free plan with limited features
Pro plan starts at Online Plan2 ($5.50 user per month), Office 365 Business Essentials ($5.00 user per month),Office 365 Business Premium($12.50 user per month)
CloudApp is a great communications tool and particularly useful for collaborating on creative projects.
Cloudapp has a ton of awesome features including webcam recording and video walkthroughs, screen capture and GIF creation. Cloudapp allows teams to create quick video walkthroughs explaining stuff to co-workers or helping out a customer.


Cloudapp has plenty of business use cases- explain a process or a product, give visual feedback to your designer, annotate changes, CloudApp helps you do it all. For developers, it helps annotate code and share visual feedback for changes and bug reporting.
Cloudapp integrates with a ton of apps, including Zendesk, Help Scout, Jira, Freshdesk, Slack and more to help you connect with customers and solve their queries quickly by creating videos, sharing screens, and annotating changes. Due to its ease of use and simplicity, CloudApp has swiftly exceeded 2 million users worldwide.
‍Pricing:
Free plan with limited features
Pro plan starts at Pro ($9 per month), Team ($8 per user per month), Enterprise (contact sales)
Final Words
Workplace communication is integral to every department in your organization. From maintaining healthy interpersonal relationships amongst employees to convincing customers about the benefits of your product or service offering, communication plays a key role in making or breaking your business.
It's essential to streamline company-wide communication so that everyone's on the same page and work is done without any confusion.
Lastly, using communication tools like Bit and Slack make sure that the entire team knows their role in the organization and has everything they need to fulfill that goal to the fullest.
What are your thoughts on workplace communication? Let us know by tweeting at us @bit_ai Read more now!
Further reads:
Don't want to forget this information?
Pin it for future reference!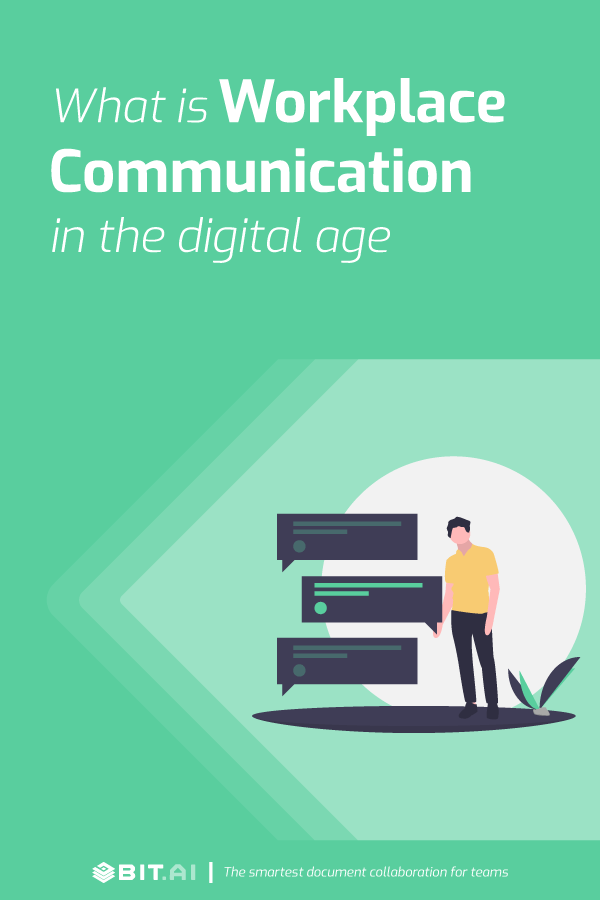 Related posts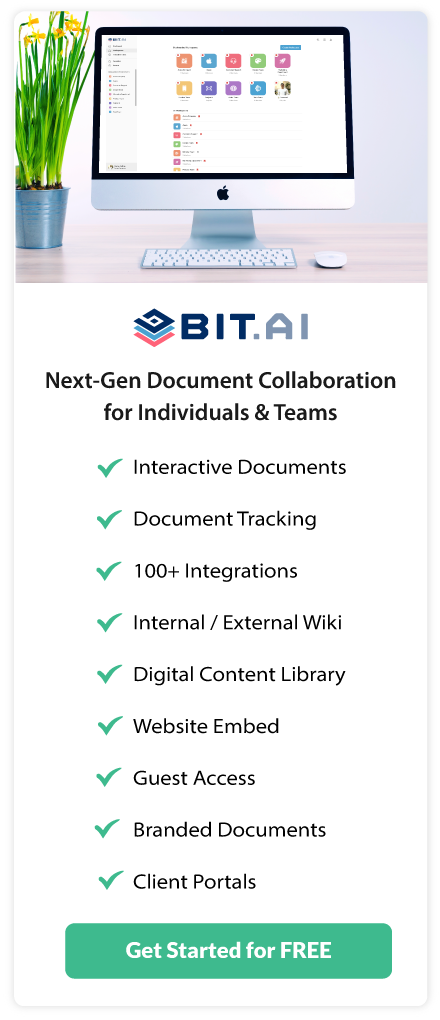 About Bit.ai
Bit.ai is the essential next-gen workplace and document collaboration platform. that helps teams share knowledge by connecting any type of digital content. With this intuitive, cloud-based solution, anyone can work visually and collaborate in real-time while creating internal notes, team projects, knowledge bases, client-facing content, and more.
The smartest online Google Docs and Word alternative, Bit.ai is used in over 100 countries by professionals everywhere, from IT teams creating internal documentation and knowledge bases, to sales and marketing teams sharing client materials and client portals.
👉👉Click Here to Check out Bit.ai.