Let's discover some organizational tools every organization should be using to make their workflow easier. Read on…
Running a business is no easy task. Apart from hiring the right talent, making the right business decisions and marketing effectively, keeping our work organized is one of the biggest challenges companies face.
If you are a small business, organizing your work data, content, files, documents, digital media, etc. can be difficult.
Thanks to technology, organizing our content is only a Google search away! However, it's a double-edged sword, isn't it?
You'll find a sea of software tools and apps that have been created to make our life easier, however weeding through this technological mess and figuring out what tools would be the most useful creates a massive drain on our time and energy.
Useful Organizational Tools Every Small Business Should Try:
In an effort to save you endless Google searches and product reviews, we have curated a list of some of the must-have organizational tools. So without further ado, let's dive in…

Number one on the list and the most powerful organizational tool out there is Bit. A new-age collaboration tool, Bit provides a commonplace for teams to get together and get work done effectively.
Need a place to store your documents or other important files? Want to have workspaces to gather all of your content? Need a place to discuss ideas and strategies across your team? Seeking a powerful search? Content management? Bit has it all! Some of its key features include:
Real-time collaborative document creation and editing with the ability to chat with teammates
Smart workspaces to keep everything in place
Powerful search to find any document quickly
Hosted in the cloud, no setup required.
Content management to store all digital content – pics, videos, PDFs, Google Spreadsheets, etc.
Read more: What Are The Best Ways To Organize Your Work?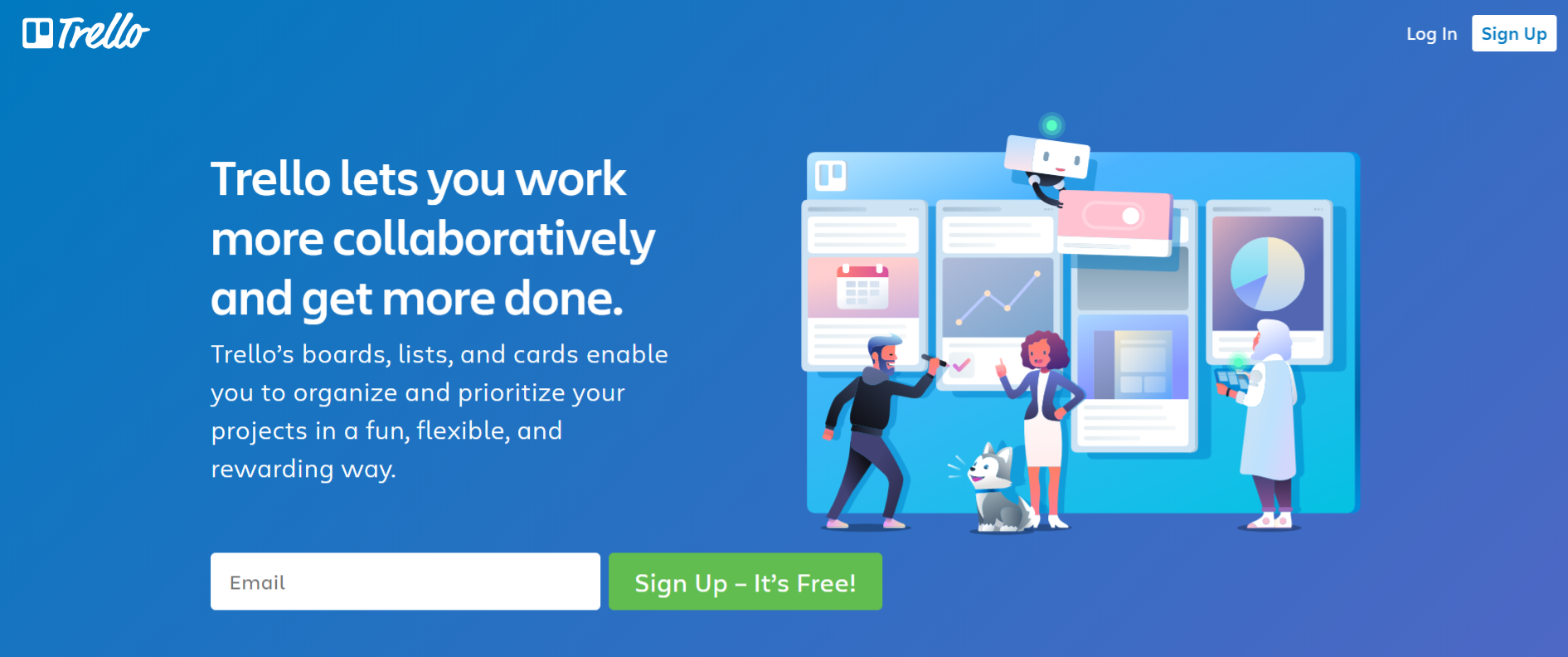 The next organizational tool on our list is Trello. If you have a lot of to-dos you need to go through quickly, then try Trello, a fun and interactive project planning and management tool that lets you organize your work and tasks into visual boards. You can then add tasks or cards to these projects, assign a due date, add descriptions, attach assets, create checklists, make labels, and assign tasks to fellow team members.
Trello offers Kanban-style boards that allow you to drag and drop your task cards around as you organize your workflow. What sets it apart from other project management tools is its user-friendly interface, making it a breeze for anyone to get up and running quickly. Trello also has iOS and Android apps so you can always stay in sync, wherever you go.


Organizing your calendar is a crucial step that sets you up for maximum productivity. Using a reliable calendar app thus becomes an absolute necessity, especially if you have a remote team and rely a lot upon video and conference call meetings.
Apart from being an awesome calendar app, Calendly lets you add your schedule and availability preferences and share it with your co-workers. Calendly then makes it super easy to book meetings by getting rid of the endless back and forth via email to find a convenient time. This is a perfect organizational tool for keeping a track of time and maintaining project schedules.
Some outstanding features include:
Set buffer times between meetings, prevent last-minute meetings, create secret event types.
Integrate with Google calendar, Outlook, Office 365, or iCloud calendar
Seamless timezone detection for your invitees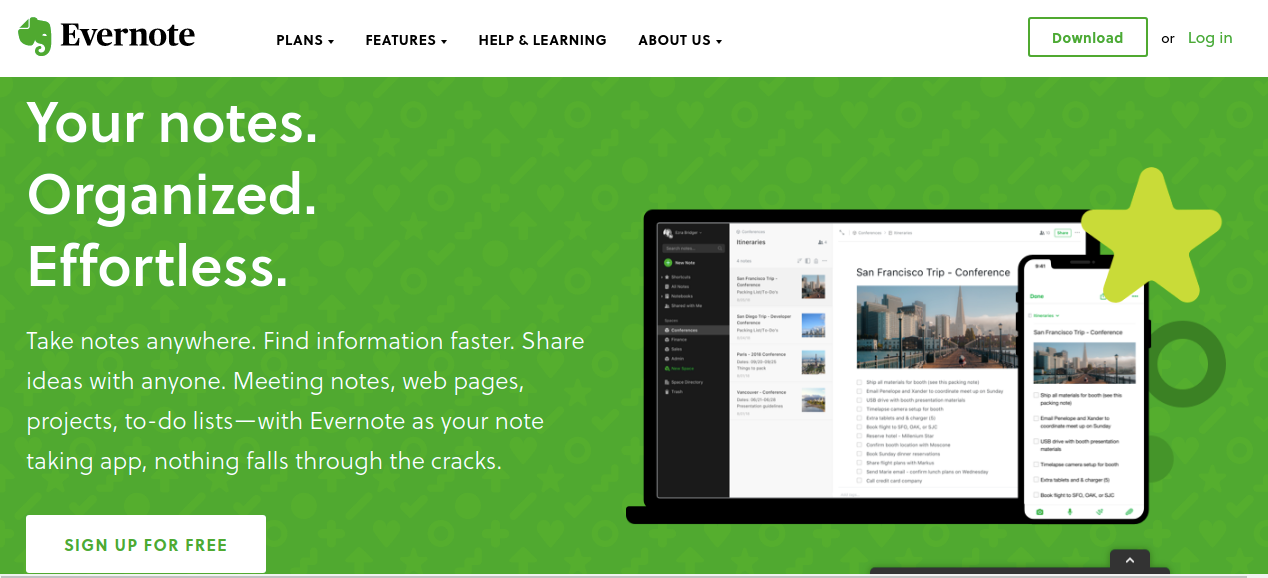 Another organizational tool that works as a digital journal is Evernote. Take a lot of notes? Evernote helps to store all your personal ideas, to-do lists as well as professional meeting notes and work documents in one place. Easily create separate tags and folders for different types of information and keep it all organized.
Evernote auto-syncs across all your devices, including desktop, smartphone, and tablet. Your ideas, photos, and clipped pages are always available, no matter where you are.
Evernote has one of the best Chrome browser extensions, the Evernote Web Clipper, which makes it easy to add just about anything to your notebooks. As you browse the web and discover things you want to remember, just click the browser extension to save highlights or the entire page to your notebook along with any notes you have about that page.

Managing even small and straightforward projects can be a challenging task for project managers, leave alone complex and big projects. Things can get tougher when project managers have to manage projects while working remotely with other team members.
In comes ProofHub, a top-rated project management and team collaboration software that is designed for teams of any size, from any industry vertical, to empower project teams to achieve quick, seamless collaboration on work from a centralized location. Packed with powerful features under one roof, ProofHub's minimal learning curve and ease of usage make it a useful addition to any remote/in-office teams working on multiple projects at the same time.
Some key features include:
Task management
Custom Fields
Stickies and Bookmarks
Integrations with other apps
Timesheets
Group Chat
Online Discussions
Scheduling Calendar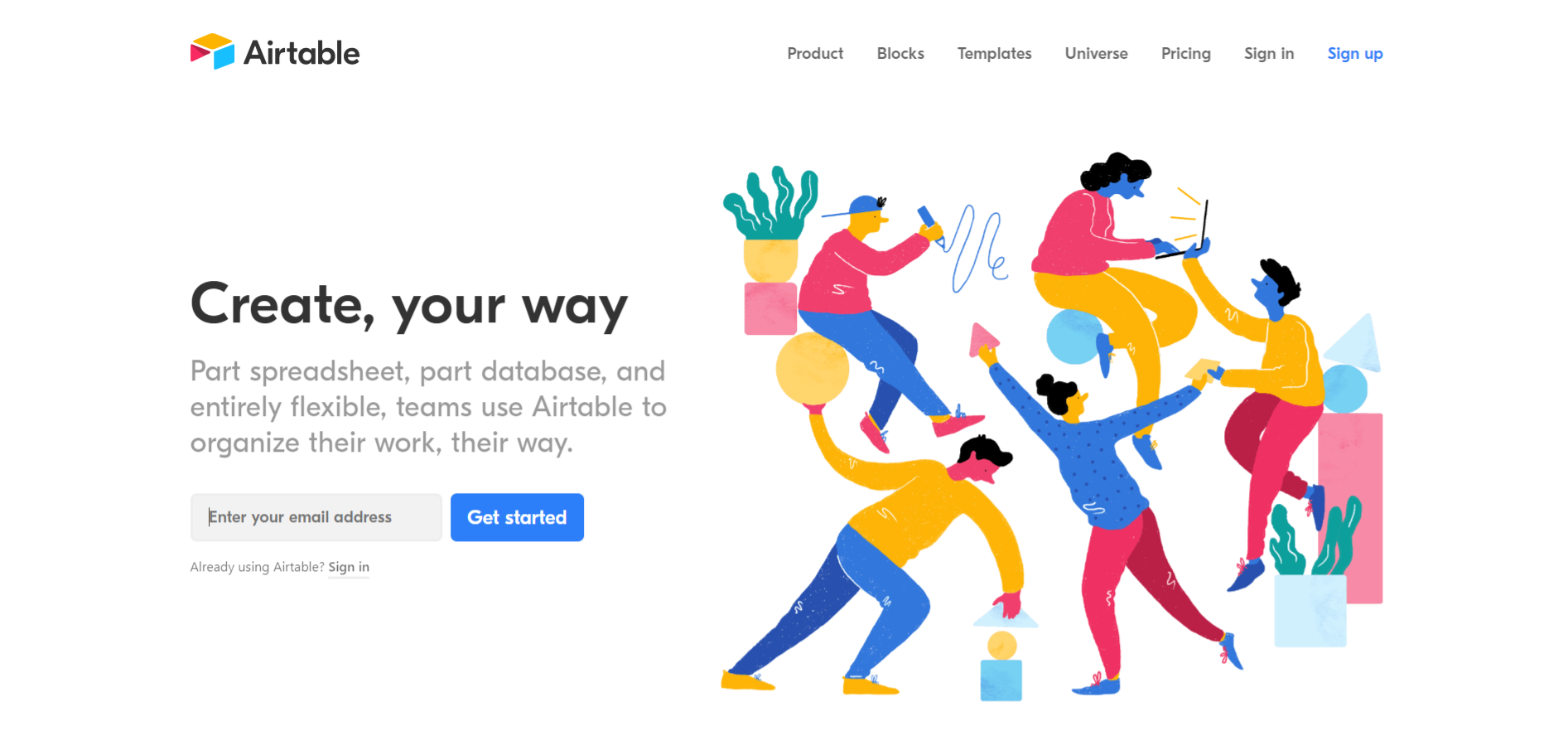 Even though Airtable operates like a spreadsheet, it also provides you with an online database where you can store and organize your information. If your work involves creating and managing projects in spreadsheets but feels restrictive at times because you aren't able to add anything beyond text in cells, Airtable is just the tool you need.
Airtable makes the often boring task of adding, managing and collaborating data a lot more intuitive with their colorful interfaces and easy-to-use mobile and desktop apps.
Airtable allows you to switch your data to a grid, gallery, or even a Trello-like Kanban view. You can add any type of content- long text notes, checkboxes, attachments, or links to records in other databases to Airtable's highly flexible data fields. It can even be integrated with your office apps like Slack, Gmail, Dropbox, Google Drive, Zendesk, and even social media platforms like Facebook, Twitter, etc.
Read more: 16 Best Business Tools Every Business Needs in 2021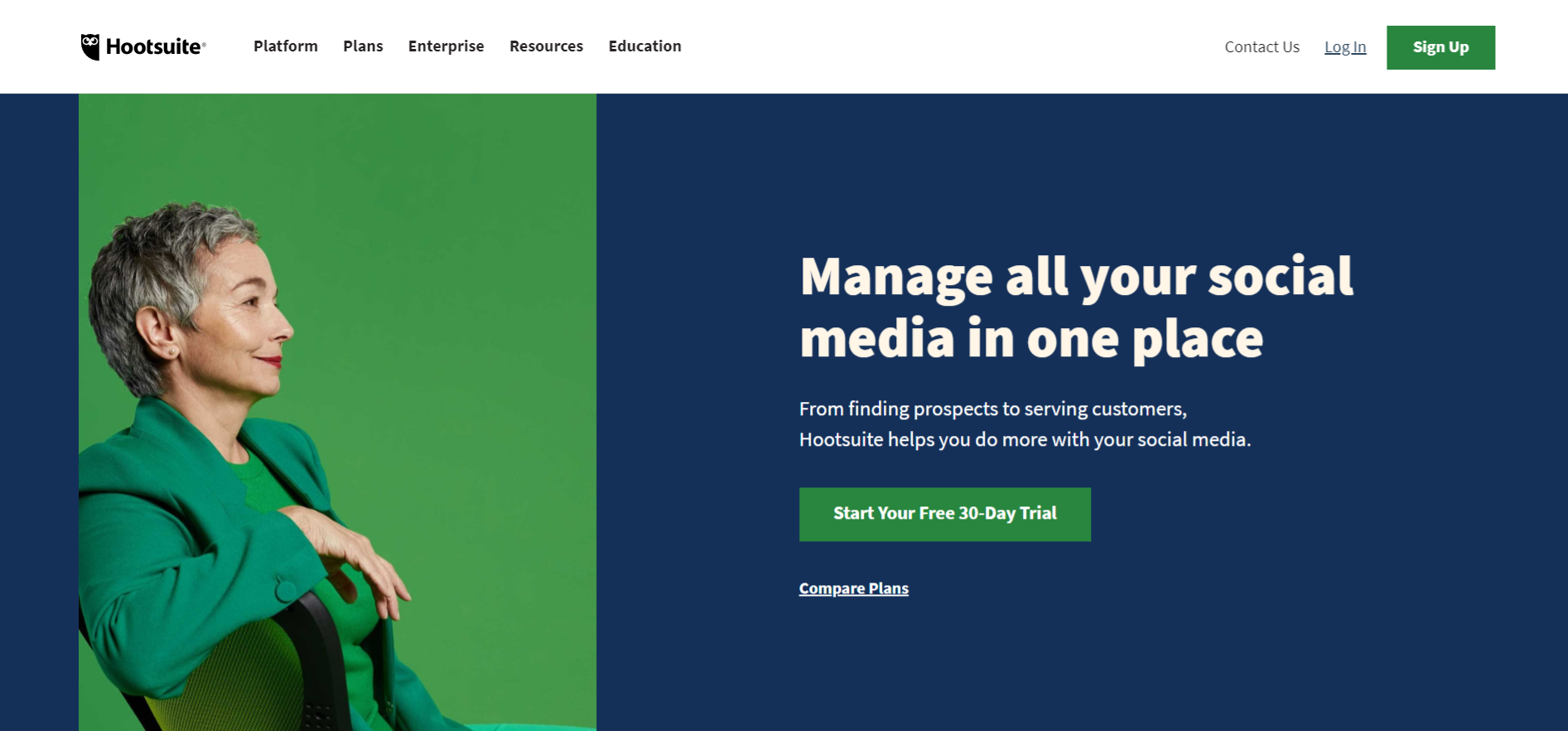 If your work involves managing a ton of social media accounts, Hootsuite is a Godsend! It's one of the most popular social media analytics tools out there. Hootsuite allows you to integrate with over 35 social media platforms including – Twitter, Facebook, Linked In, etc., and manage them from a single dashboard.
With HootSuite, you can automatically find and organize your social media content, create engaging campaigns, manage teams, and interact with customers and prospects in real-time.
HootSuite's real-time analytics help you make smart, data-driven decisions to improve your social media strategy. With over 10 million users worldwide, HootSuite is widely popular and trusted. Hootsuite is a perfect organizational tool for managing social media.

Asana is another tool that allows your team to organize, manage, and monitor tasks and projects effectively. If you have a lot of concurrent projects going on, you can assign tasks to your team, view progress, have conversations all in one place. It's is a fast, responsive, beautiful-looking, and feature-rich application.
Asana makes it easy to add files to tasks, up to 100MB and the best part is there's no storage limit. Apart from the Kanban-style Trello interface, Asana allows your tasks and projects to be displayed in the list view, calendar view, or file view.
With plenty of third-party integrations like Dropbox, Hipchat, Zendesk, Jira, and much more, Asana enhances your productivity and helps you handle all your operations from a single tool.

Do you know what's the most difficult thing to manage in our work? Passwords! Whatever tool you decide to use to organize and store your files, you need to remember the login details in order to access them. LastPass wants to solve this challenging task for you. A password manager, LastPass allows you to save your passwords, contact info, and credit card details and remember them for you.
Apart from your login details, LastPass provides a safe space to store all your digital records like insurance cards, memberships, Wi-Fi passwords, and more.
If you have trouble coming up with strong passwords, the built-in password generator creates long, randomized passwords that protect against hacking. LastPass also provides a safe space to share passwords with friends and family so you don't have to share them using any 3rd party app.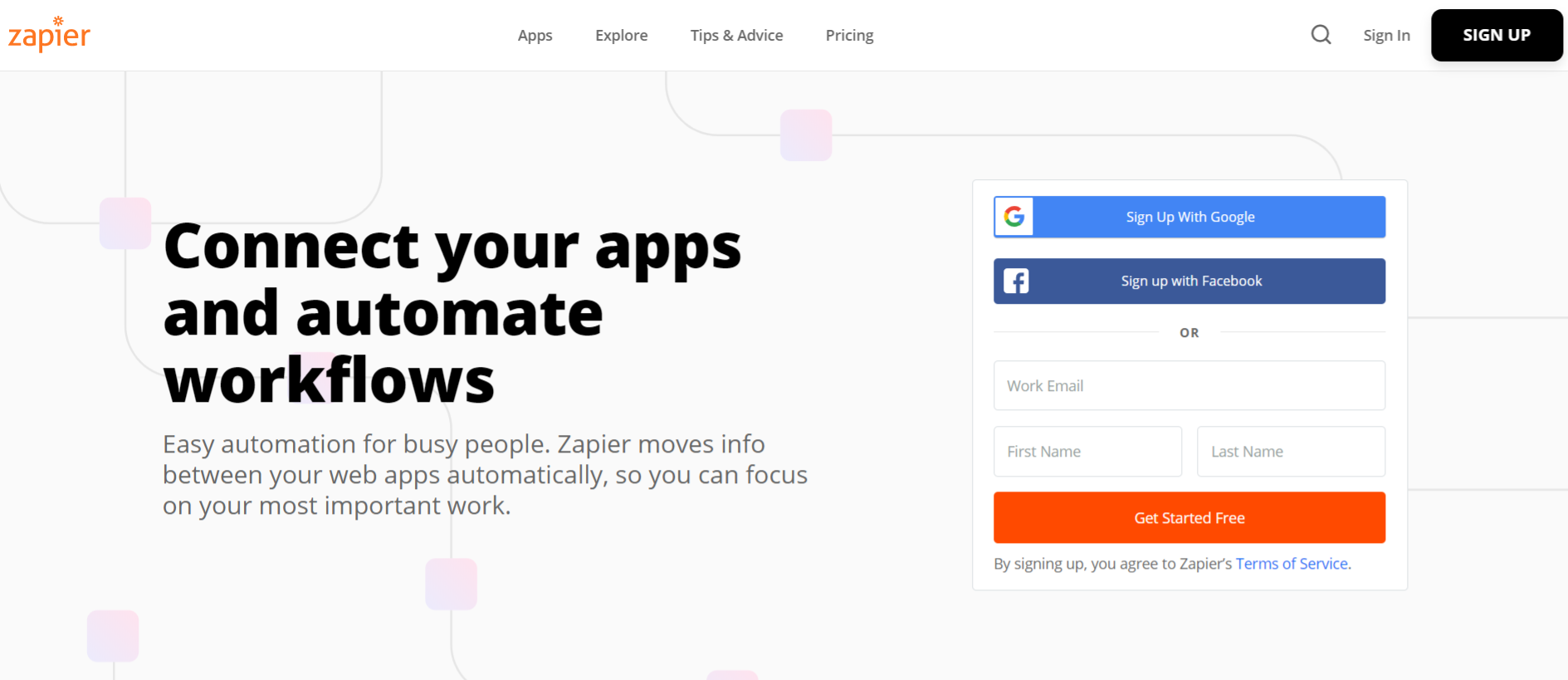 The last and one of the best organizational tools on this list is Zapier. Zapier is a service that lets you link together over 1,000 apps and automate your workflow. Working on the "if this, then that" model, users can use Zapier by automatically setting up triggers for various apps and letting Zapier do the work for them.
For example, you could tell Zapier, "when I get a new email in Gmail, copy the attachment from Gmail to Dropbox, and alert me in Slack about the new Dropbox file". Zapier integrates with apps such as Slack, Quickbooks, Google Sheets, and many more!
Now you can focus on more important things at work and let Zapier do the monotonous tasks. With an easy-to-use interface, anyone can create workflows without the help of a developer. A must-have app to organize your work!
Conclusion:
Technology empowers you and your team to better organize your work and create workplace efficiencies, providing you with an edge in business. With these helpful organizational tools, you'll find that the way you manage, store and share data will become more efficient. Hey folks, here is an infographic of the best organizational tools that we mentioned.

Did we miss your current favorite organizational tool? Let us know about it by tweeting us @bit_docs.
Further reads:

Related posts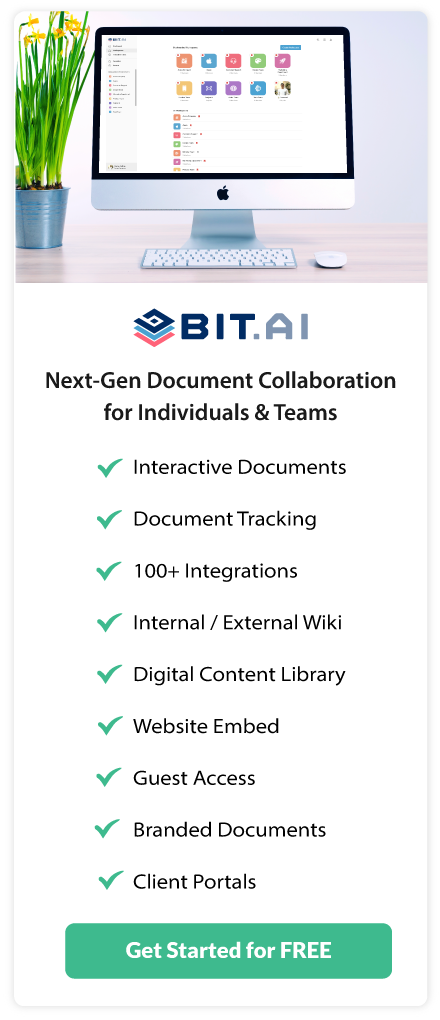 About Bit.ai
Bit.ai is the essential next-gen workplace and document collaboration platform. that helps teams share knowledge by connecting any type of digital content. With this intuitive, cloud-based solution, anyone can work visually and collaborate in real-time while creating internal notes, team projects, knowledge bases, client-facing content, and more.
The smartest online Google Docs and Word alternative, Bit.ai is used in over 100 countries by professionals everywhere, from IT teams creating internal documentation and knowledge bases, to sales and marketing teams sharing client materials and client portals.
👉👉Click Here to Check out Bit.ai.