Every project needs a project manager to set direction and lead the team towards the successful completion of their project. Other common essentials to effective project management are project plans, schedules, and budgets. Unfortunately, an essential that is often forgotten is – a communication plan.
Why is communication essential? You ask. Well, take a look at the stats:
PMI's Pulse of the Profession Survey revealed the critical factor in successful project management is effective communications.
Effective communication leads to organizations becoming high-performers – with 80 percent of projects meeting all their goals.
28 percent of employees said poor communication was the primary cause of failure to deliver a project on time.
The ability to create an effective project management communications plan is a critical core competency required by project managers. A communication plan sets the stage to define the communications surrounding a project – it defines the what, when, how, whom, etc.
Let's take a quick look at what is a project communication plan and how you can create one for your project or company.
What is a Project Management Communication Plan?
A project management communication plan is a plan that defines the communication strategy to be followed during the course of a project. It states how the information will be communicated to all stakeholders for the duration of the project, defines the stakeholders who need communication, how to communicate with them, and how often they need to be kept informed.
Frequent and consistent communication with external partners is crucial to maintain a healthy relationship with them. It brings about a certain level of transparency to the project's progress and can forewarn stakeholders of any possible issues.
Successful communication helps maintain a focus on goals and milestones and brings awareness to all those involved in their roles and responsibilities. When changes happen during a project (and you know they will) all involved can be quickly alerted to the changes and realign their efforts to mitigate risks of project failure.
Your communication strategy should define:
Purpose – Why communication is needed.
Stakeholders – Who need to be informed – a client, team, vendor, manager, financer, and other stakeholders.
Contents – What is to be communicated – the main information to be shared.
Timelines – When to inform and how often – set a frequency and time period.
Medium / Method – Where and how to communicate – emails, meetings, tools, or reports.
Read more:  Best Internal Communication Tools for Your Business
Why is a Project Management Communication Plan Important?
A project management communication plan is an important part of large projects with complex deliverables. These plans help report what's going well, what isn't, and make decisions to ensure project success.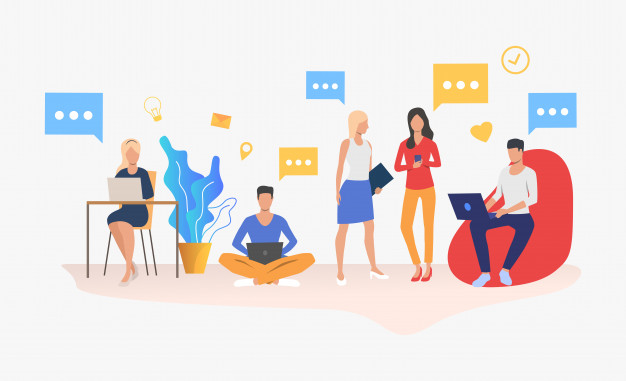 Small projects and companies could also greatly benefit from creating a project communication plan to get buy-in from all stakeholders and increase their trust.
A project management communication plan helps to:

Keep internal as well as external stakeholders in the loop of project development.
Provide transparency in the work.
Identify issues and risks associated with a project and in turn, provide timely mitigation.
Keep everyone associated with the project accountable.
Maintain a paper trail of the entire project for future reference.
What Should You Include in Your Project Management Communication Plan?
‍An ideal project management communication plan must have the following key elements:
Title: Heading of the project.
Stakeholder/s: Mention who are the relevant parties who require the communication.
Purpose: State the communication item – whether it is an introduction, status report, check-in, review, approval.
Priority: Is it critical or time-sensitive communication that needs to receivers' action.
Owner: Define who is responsible for the communication.
Frequency: Mention how often the item is to be sent – weekly, monthly.
Medium: Consider the optimal method for communication, maybe it requires a quick memo or a detailed report.
Notes: Provide the scope of adding comments or notes for all to record.
Now that you know the importance and elements of a project management communication plan, it's time to put that information to use by using a documentation tool like Bit.
Read more: Everything You Need To Know About Project Management
Key Benefits of Creating Your Project Management Communication Plan on Bit.ai
You need a proficient tool that can help you create, share, and collaborate with stakeholders to maximize your communication efforts. This is where Bit comes in!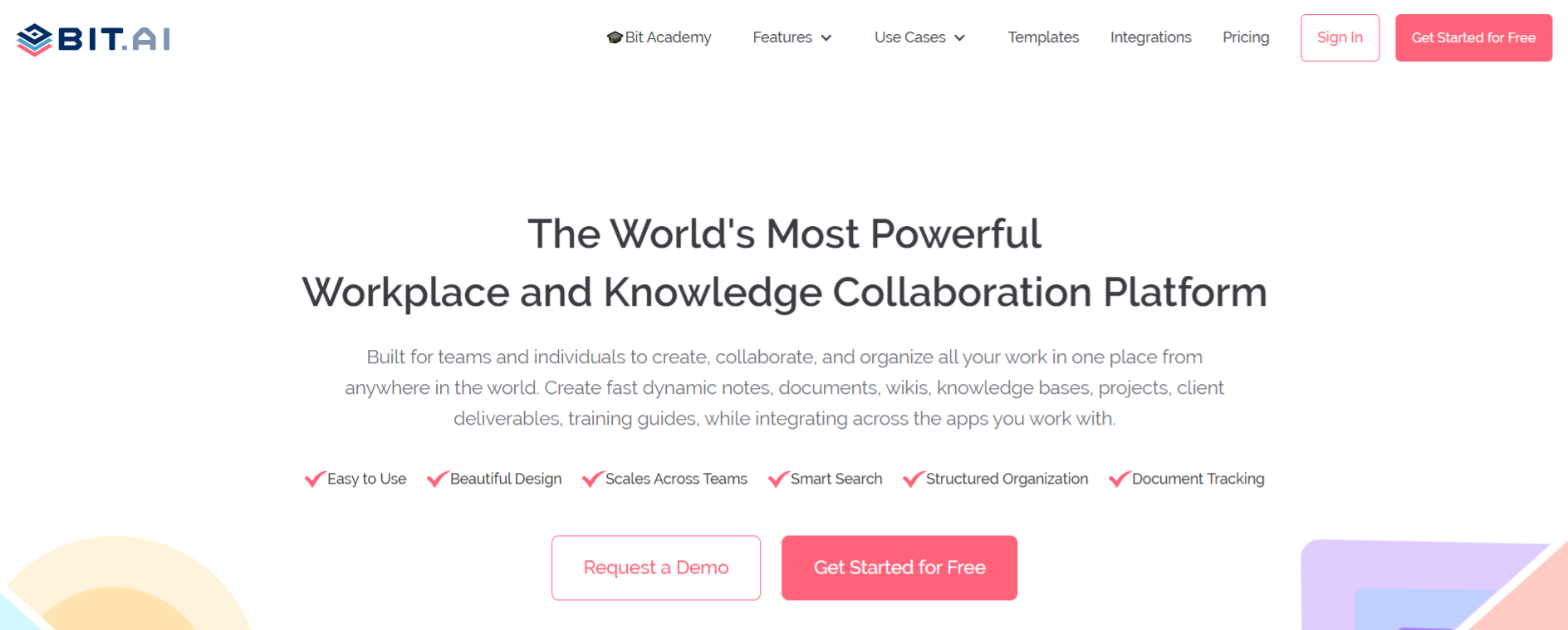 Bit.ai is a new-age documentation and knowledge management tool that helps teams to collaborate, share, track, and manage all company knowledge in one place. Project managers can use Bit to create project communication plans, collaborate with the team in real-time, and store all project assets in one place for easy and fast access.
Apart from creating communication plans, your team can easily create other workplace documents like project plan, status reports, project documentation, operational plans, project charter, etc. You can even add cloud files, Slideshares, Google Slides, YouTube videos, PDFs, maps, charts, graphs, and more to these documents and make them visually stunning.
Simple, clean UI: Bit has a very minimal design aesthetic to it, allowing a newbie to quickly get on board with the platform. Even though the platform is feature-rich, it does a great job as to not overwhelm a new user and provides a systematic approach to work.
Organization of information:  Information is often scattered in cloud storage apps, emails, Slack channels, and more. Bit brings all your information in one place by allowing you to organize information in workspaces and folders. Bring all your documents, media files, and other important company data in one place.
Brand consistency: Focus on the content and let Bit help you with the design and formatting. Bit documents are completely responsive and look great on all devices. With amazing templates and themes, Bit docs provide you with the type of brand and design consistency which is unheard of in the documentation industry
Smart search:  Bit has very robust search functionality that allows anyone to search and find their documents swiftly. You can search workspaces, folders, document titles, and the content inside of documents with Bit's rich-text search. On the other hand, Bit's content library helps teams save and categorizes digital content you use frequently inside documents, making it easy to find and reuse any digital asset.
Media integrations: Companies use an average of 34 SaaS apps! No wonder why most of our time is spent hopping from one app to the next, looking for information. This is why Bit integrates with over 100+ popular applications (Dropbox, YouTube, Typeform, LucidChart, Spotify, Google Drive, etc.) to help teams weave information in their documents beyond just text and images.
Recommended power links and files you can add to your project scope template:
Weblinks
Google Sheets, OneDrive Excel, Airtable
GitHub
Social Media posts
YouTube, Vimeo
Draw.io, Lucidcharts
Sketchfab, Figma, Marvel
PDFs, PowerPoint in Google Drive/OneDrive
Sharing: Bit documents can be shared in three different states:
Live state: A live state meaning that all changes that you make to the document will update in real-time. If you are sharing your documents with clients, partners, or customers they will always get your most up-to-date changes.
Embeds: You can embed Bit documents on any website or blog. Bit docs are fully responsive and render perfectly on your website.
Tracking: You can track your documents and gather real-time insights to understand how users interact with your content. See how much time users spend viewing documents, scroll ratio, user information, and more.
Guest access: Bit allows Business Plan customers to invite guests into their workspaces. This is a great way to bring in clients, partners, contractors, vendors, etc. into your workspace with read-only or comment-only access permissions. Guest access is a great way to incorporate more workflows and collaborations into Bit.
Tons of other features: Bit has a plethora of amazing features like document tracking, cloud-upload, templates, and themes, document locking, document expiration, and much more, making it a well-rounded documentation tool.
Bit provides a common workplace for project members to collaborate, document, share their knowledge, brainstorm ideas, store digital assets, and innovate together. The best part is that this knowledge is safely secured in your workspaces and can be shared (or kept private) with anyone in your organization or the public!
Here are some of the main benefits of using Bit:
Collaborate in real-time
Interlink other documents and plans within your communication plan
Create fully responsive documents
Create private plans and reports only visible to yourself or your team
Track engagement on shared reports with consultants, partners, etc.
Read more: What is Project Status Report Documentation?
How to Create a Project Management Communication Plan with Bit?
The process of creating a project management communication plan on Bit is insanely easy! Just follow these four simple steps to create your document quickly:
Step 1: Create a Bit Account
Go the home page of Bit.ai and click on Get Started for Free or Sign Up to get started. Enter your email address to sign up. Once in, you can create your personal profile.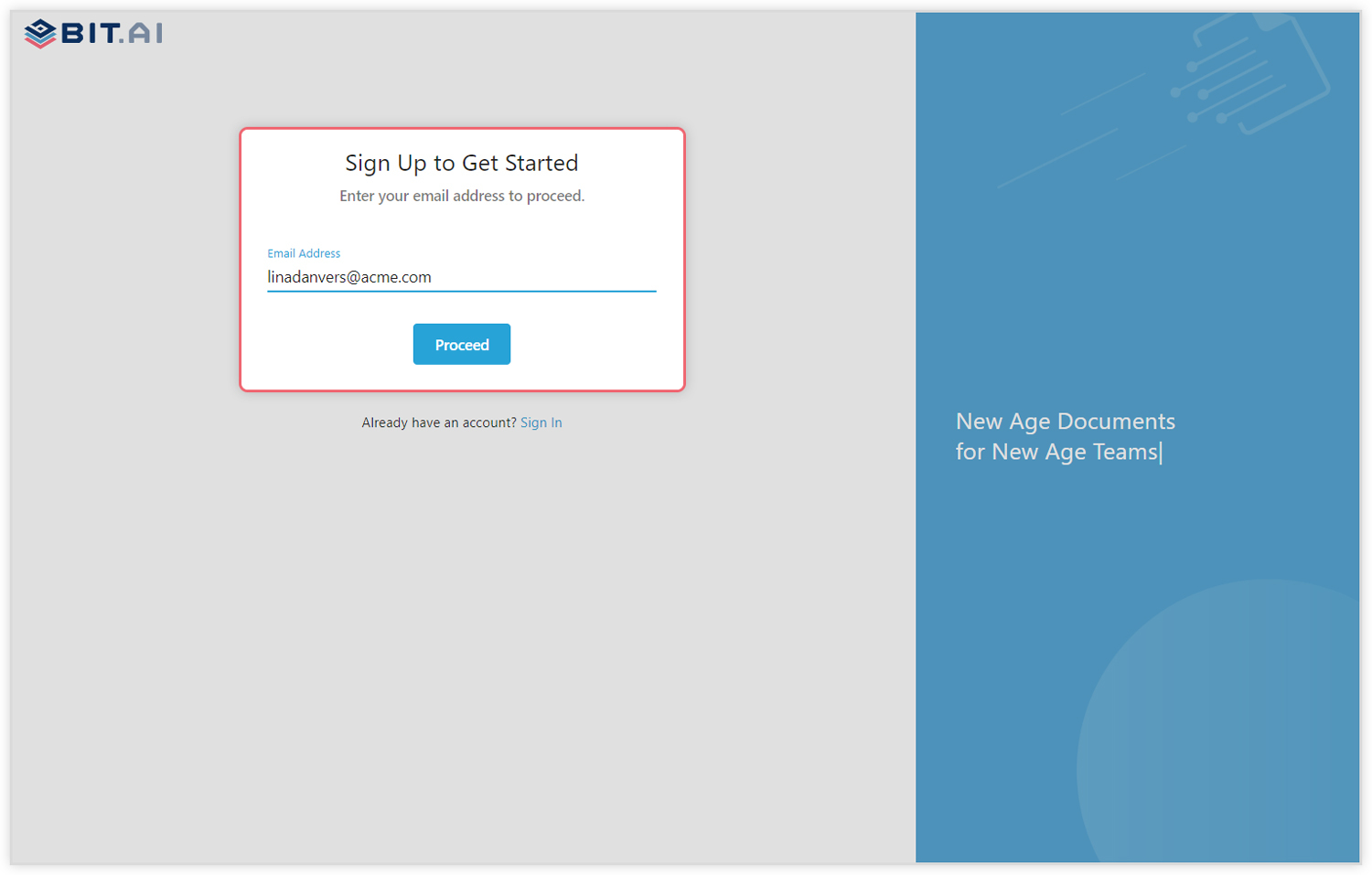 Step 2: Create a Workspace
After signing up you'll be taken to your dashboard. You'll want to go to the workspace section as that's where the work gets done! Click on the 'Create Workspace' button on the right. A popup will show up prompting you to add a name for your new workspace.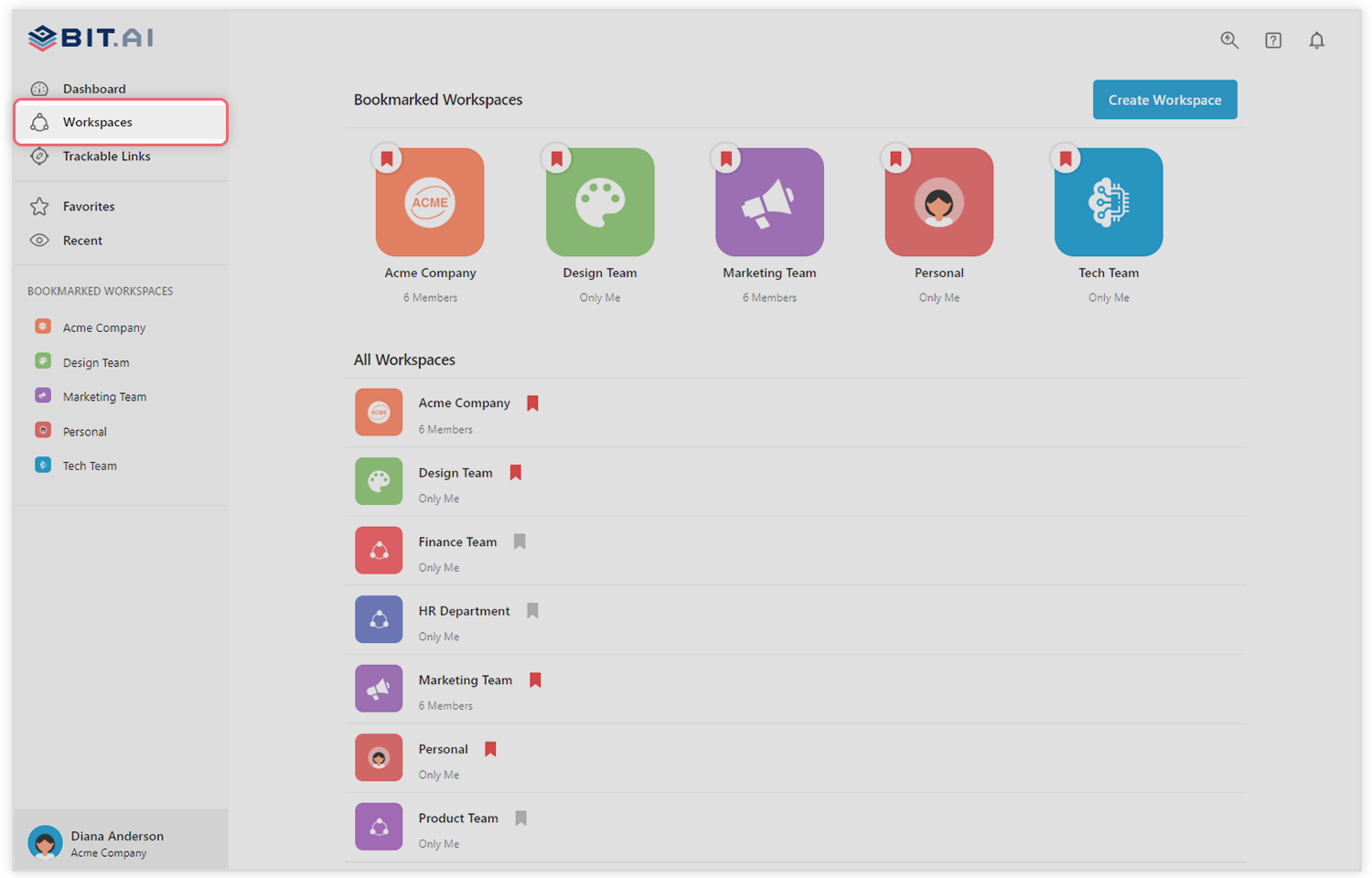 You can create a workspace around a team, department, large project, client, partner, etc. Inside each workspace, you can create an unlimited amount of Bit documents and access your content library (storage area for all of your digital assets – web links, files, cloud files, rich embeds, etc.).
Step 3: Add Team Members
Bit allows your team members to collaborate in real-time and get work done. Collaboration starts at the workspace level.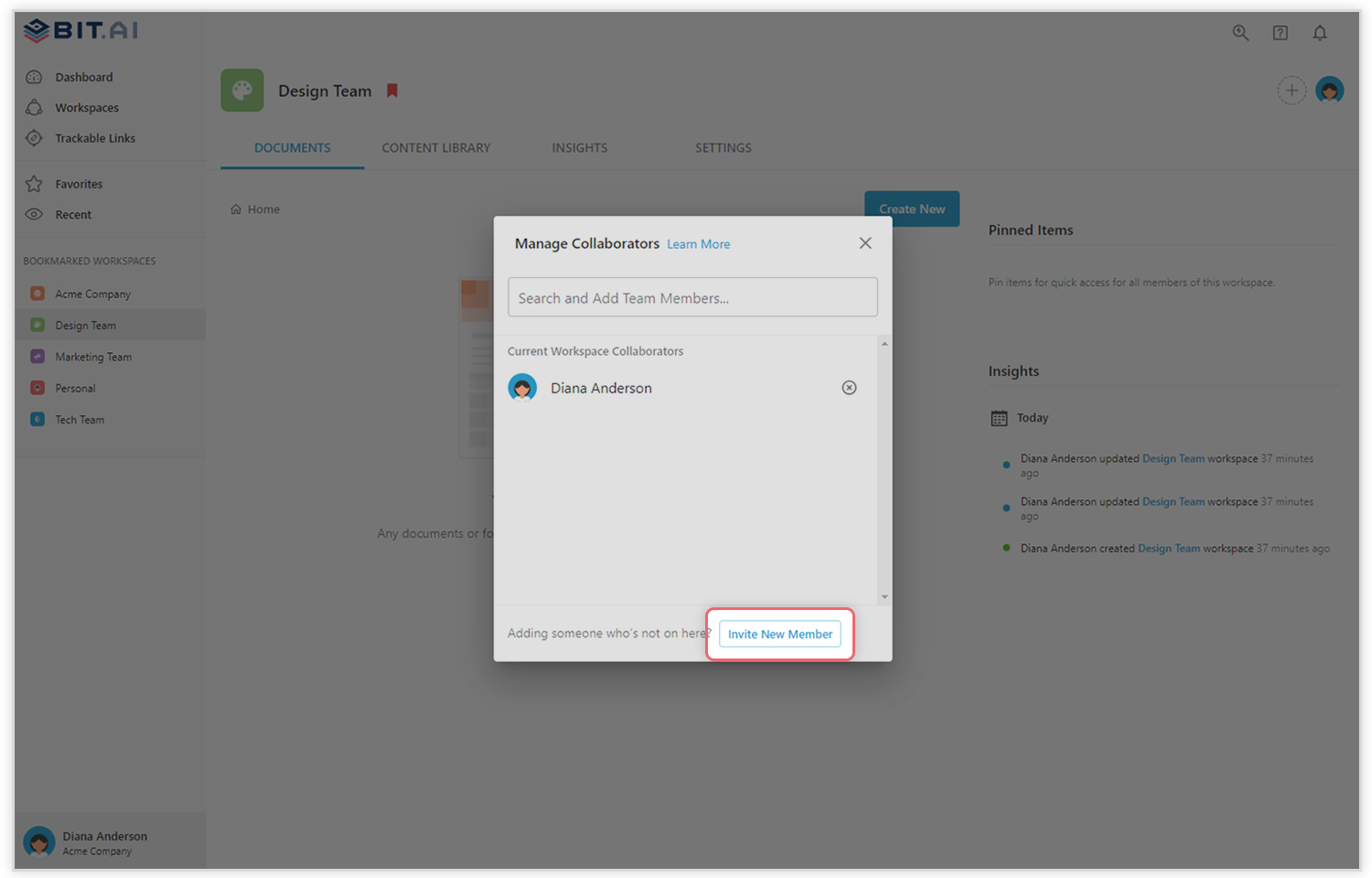 You create private workspaces by default. However, you can invite others to join you inside of a workspace and collaborate together with the knowledge, projects, documents, and content inside of the workspace.
Step 4: Create Your Desired Document
Once you are in the workspace, click on the 'Create New' button, and start creating.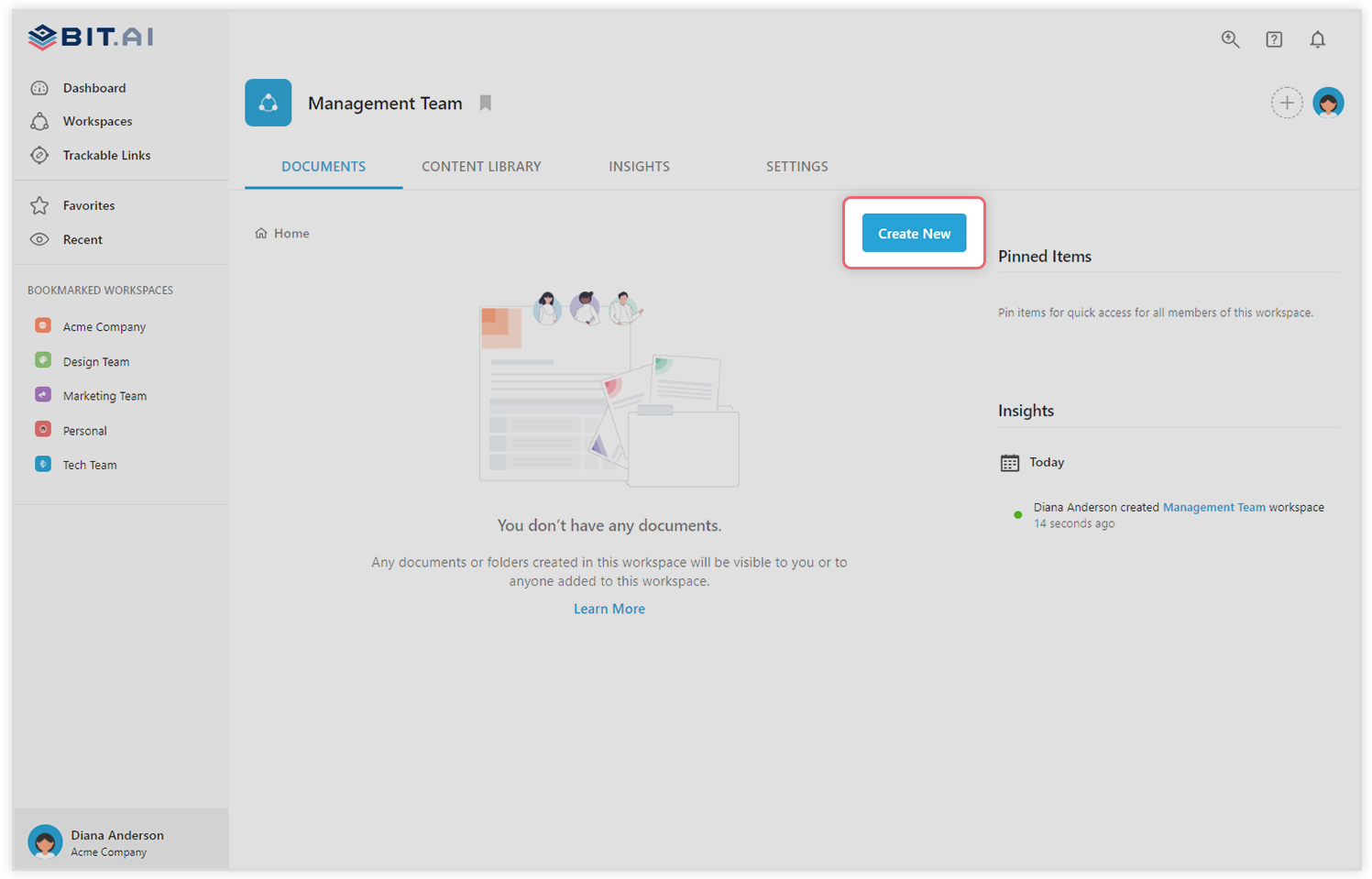 🎥Watch this video to learn more👇
Over to You!
A clear communication plan helps set the ground for effective communication throughout the project. It can create an open dialogue between all project stakeholders, thereby instilling trust in the team and making a cohesive effort towards steering towards project success.
This is why project managers turn to documentation tools like Bit to manage all critical resources associated with a project and bring all stakeholders under a single roof. Let us know your thoughts on project communication plans by tweeting us @bit_docs. Cheers!
Further reads:
How to Write a Project Charter Document?
Marketing Communication Strategy: What is it & How to Create it?
Communication Plan: What is it & How to Create it? (Steps included)
Project Management Schedule: What, Why, And How!
Cost Management Plan: What, Why, and How?
How to Create a Product Plan the Right Way?
What is Project Planning: A Step by Step Guide!
Client Portals: Communicate with Clients the Right Way
Effective Workplace Communication For Better Collaboration
Workflow Management Software Every Business Should be Using
Communicate Effectively: How to do it in Workplace! (Types & Techniques)
Burndown Charts: What Are They and How to Create Them?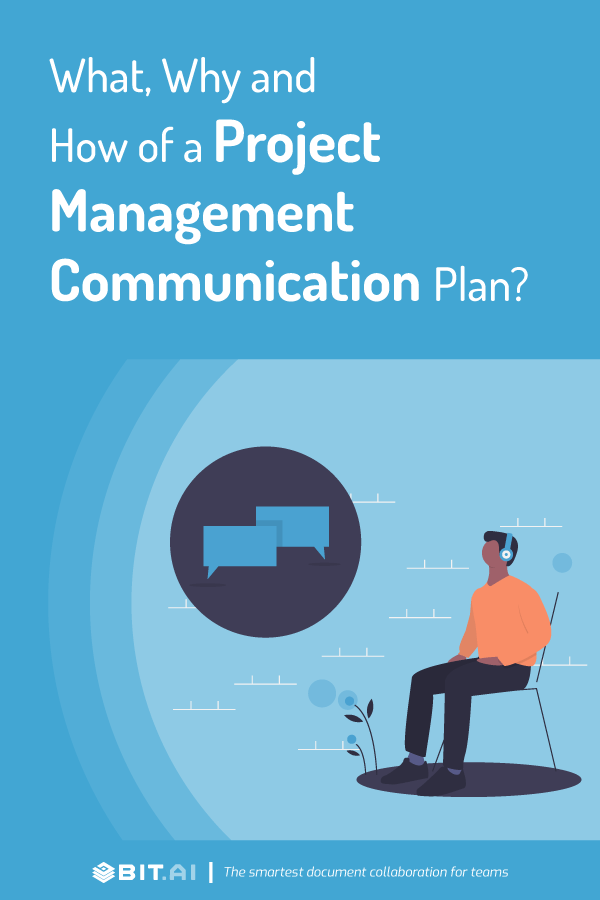 Related posts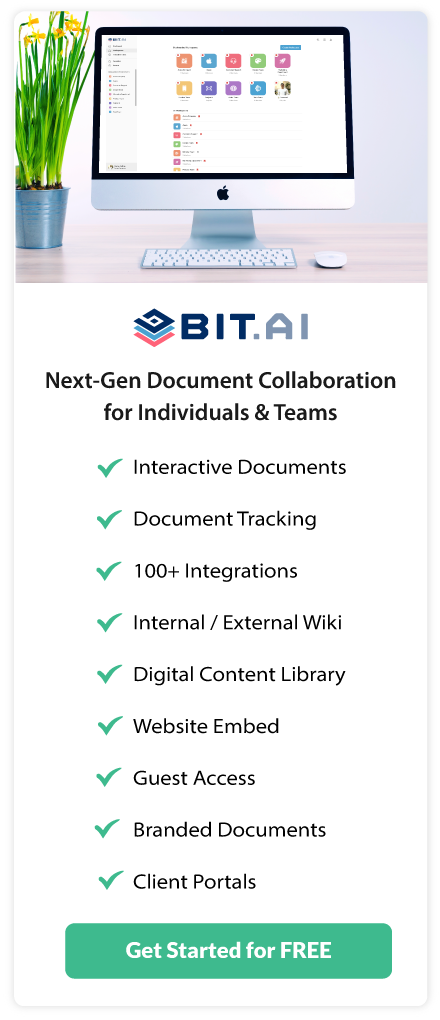 About Bit.ai
Bit.ai is the essential next-gen workplace and document collaboration platform. that helps teams share knowledge by connecting any type of digital content. With this intuitive, cloud-based solution, anyone can work visually and collaborate in real-time while creating internal notes, team projects, knowledge bases, client-facing content, and more.
The smartest online Google Docs and Word alternative, Bit.ai is used in over 100 countries by professionals everywhere, from IT teams creating internal documentation and knowledge bases, to sales and marketing teams sharing client materials and client portals.
👉👉Click Here to Check out Bit.ai.