No two words can bring joy to the face of an applicant waiting for a call-back than a 'confirmation letter'. We all know it, right, that ecstatic feeling of getting our first confirmation letter?
Maybe it was from a college you applied or maybe it was from your first real job, wherever it was from, it definitely put a smile on your face. Now, the time has come for you to write a confirmation letter to someone else.
And having been at the receiving end of a confirmation letter before, you are very well aware of the fact that it is an extremely crucial letter to its recipient and it's important that you get its contents right the first time.
It probably just hit you that writing a confirmation letter is not as fun and exciting as receiving one.
That's probably why you are here, which is great because this blog has everything you need to know about confirmation letters and how to write them perfectly.
So without much ado, let's get down to business, shall we?
What is a Confirmation Letter? (Definition)
A confirmation letter is an official letter that is given by one party to another to state that they have accepted or approved a particular request or process.
Even though confirmation letters apply to various activities such as events, appointments, reservations, travel, etc., it is usually common to hear about them from employees or student applicants.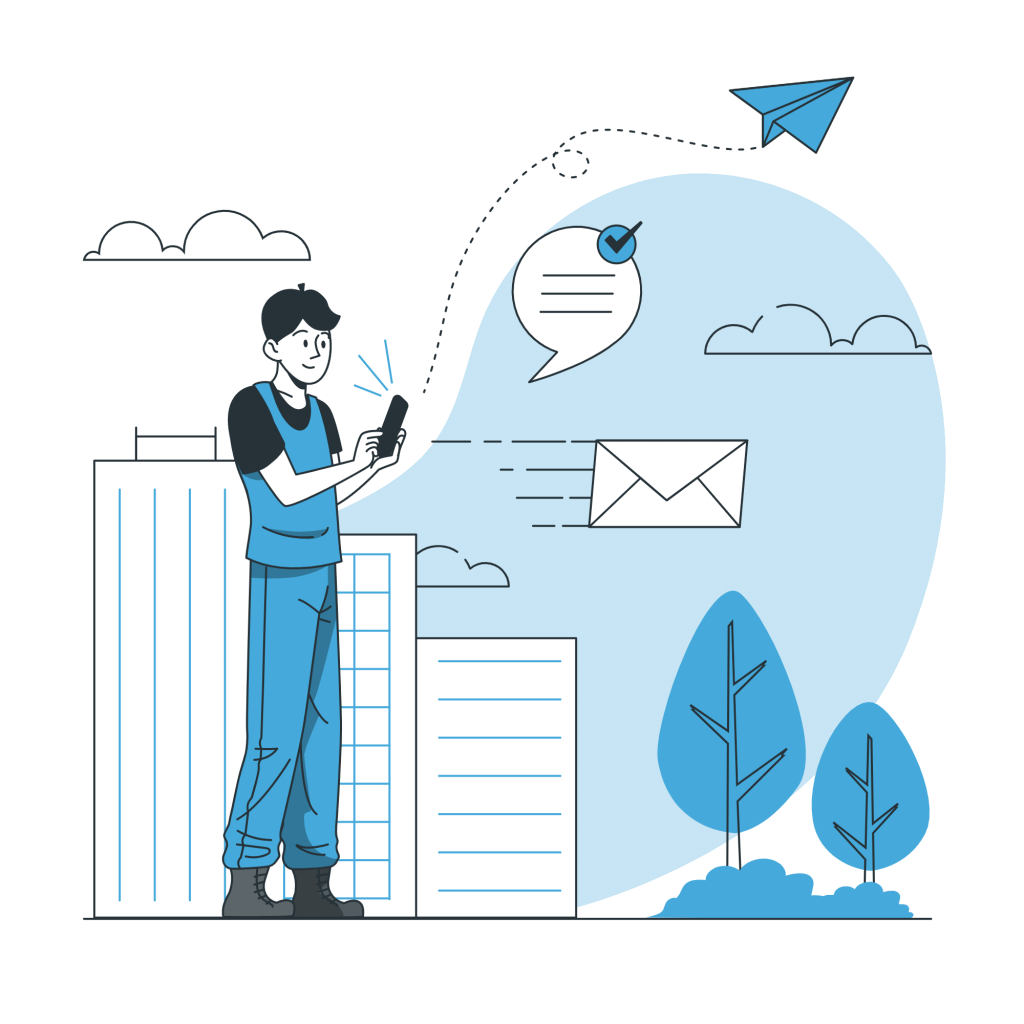 For an employee, a confirmation letter is given when they complete their probation period and become a confirmed employee of the company. For a student, it is a confirmation that they are accepted into a course they applied.
It is basically a formal way of saying "Welcome to the company!" or "Welcome to the University!"
A confirmation letter usually contains all the important details pertaining to the matter it deals with. So, for an employee, it might include their joining date, designation, job description, salary amount, etc. while for a student, it might include their course details, duration of course, tuition fee, etc.
Now that we've covered what exactly a confirmation letter deals with, let's take a look at why it's important to create them!

Why Confirmation Letters are crucial?
To begin with, a confirmation letter is the best thing you can send to an applicant who has been waiting for the confirmation of their job position or seat. It makes them feel secure for officially being a part of something and boosts their morale as well.
In addition to this, a confirmation letter plays multiple important roles. It:
Formalizes and put value to an oral agreement
Serves as a source of reference
Rectifies any misunderstanding between the sender and receiver of the letter
Builds trust and goodwill
Acts as a piece of evidence for legal or court proceedings, in case of disputes or disagreements
Reminds the receiver of their responsibilities and duties to the organization/institution.
In short, a confirmation letter is equally valuable to the receiver and the sender. That's why it's important that you always create a confirmation letter each time you welcome a new employee to your company.
Want to get down to the nitty-gritty of writing the perfect confirmation letter? Then, read on…
Read more: Formal Letter: What Is It & How to Create it?
How to Create a Confirmation Letter? Follow these Steps!
Given below are the steps involved in writing a confirmation letter to an employee. Remember, these steps are also applicable to any confirmation letter.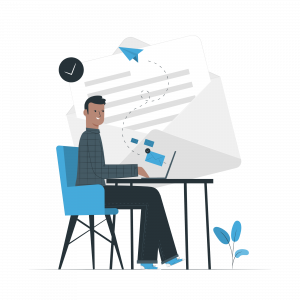 Step 1. Use a Business Letter Format
First things first, always write your confirmation letter using the standard business letter format. This means that you include:
Name and address of the recipient
Date of sending the letter
Proper salutation to address the recipient
Subject line to draw the attention of the reader
Body, which will include a paragraph specifying the main details and a paragraph for other details
Conclusion
Also, make sure that you use a standard font and proper spacing for lines and margins. All of this will help set a very professional tone for your confirmation letter.
Step 2. Mention the Job Title and Details
Start your confirmation letter with a congratulating and enthusiastic tone to welcome the employee to your company.
Here, you can mention the job title or position and include a brief summary of the job. This can describe the duties of the job, detail the salary or compensation amount, and mention the start date as well.
For example: "We at XYZ Company are pleased to offer you the position of Assistant Manager at a salary of $35,500 a year. Your first day will be November 15, 2021."
Step 3. Detail the Terms and Conditions
The next thing to include in your confirmation letter is a summary of the terms and conditions that relate to your company's offer.
Here, you can talk about any documents (such as non-disclosure or confidentiality agreements) that might need to be signed by the new employee or a deadline for submitting important documents or the submission for a background check or drug test, and so on.
This will help them prepare in advance for all the requirements to be fulfilled.
Read more: Letter of Resignation: Definition, Examples, and Format!
Step 4. Offer Details About Benefits
You can provide the details about the benefits that your company offers to its employees.
In this section, you can list all the benefits that a new employee is eligible for. This can be anything from paid leaves to health insurance plans to retirement benefits and so on.
Step 5. Conclude with an Expression of Gratitude
Always end your confirmation letter on a positive note. You can do this by thanking your new employee for showing interest in your company and for putting in the effort to achieve the position.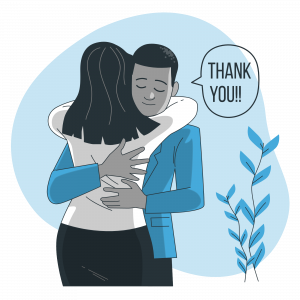 Don't forget to express your enthusiasm and excitement in having them join your company.
For example: "Thank you so much for your interest in our endeavors here at XYZ Company. We're excited to have you in our company and eagerly look forward to your contributions."
Step 6. Include Your Name, Job Title, and Signature
Use a formal closing salutation such as "Sincerely" or "Regards" and then put in your signature, under which, you will mention your name (yes, both first and last name), your job title, and the name of the company
You can provide your contact details so that the recipients of the letter can get in touch with you for further details.
Step 7. Proofread and Edit
Finally, proofread your letter to ensure that it is free from spelling errors, grammatical mistakes, and typos.
Make someone from the HR department read through your letter to cross-check if all the details you mentioned are correct.
Once that is done, your confirmation letter is all ready to be sent out to put a smile on the face of the recipient!
Now before you leave, we want to let you in on a little secret. What if we told you we could make writing confirmation letters as easy as a pie? Yes, we truly can! Scroll down and find out what we're talking about!
Bit.ai: Tool for Creating All Kinds of Letters
Every other day, you probably had to write some letter or the other. From confirmation letters to agreement letters to even contract termination letters, you had to write them all and more for your business and related activities.

Even though it might not be the most difficult task out there, it's definitely a time-consuming and boring one. This is why we want to introduce you to bit.ai, a modern cloud-based documentation platform that will help you create, design, and share all kinds of letters!
Bit has an extensive template gallery that provides you with over 70+ stunning templates from which you can choose your favorite one for writing any letter you want. You can customize the template and even add a dash of color to it with just a few clicks!
Don't worry about the format of your letter because Bit will automatically format it, giving it a very uniform and consistent look.
With Bit's rich media integration that supports over 100+ file formats, you can easily embed different types of media, such as web links, images, videos, pdfs, graphs, etc. to your document.

And that's not all! With bit's real-time collaboration features, you can easily collaborate and work together with multiple people while drafting your letter. This feature allows you to give access to your colleagues who can then proofread and co-edit your letters before you send them out.
In a nutshell, Bit is a real deal for creating and sharing all kinds of letters. So what are you waiting around for? Get Bit and create letter after letter sans effort!
Conclusion
If there's anything we can confirm after this blog, it is that you are now properly equipped to write the perfect confirmation letter.
Not only have we given you a step-by-step guide on how to create a confirmation letter, but we also introduced you to Bit, our secret weapon to making letter writing a cakewalk.
With the right steps and the right tool in hand, you are just a few steps away from brightening the day of an applicant. Now go write that confirmation letter and end their wait!
Further reads:
Proposal Letter: What is it & How to Write it?
Sales Letter: What is it & How to Create it?
Two Weeks Notice Letter: What is it & How to Write it? (With Examples)
Internship Cover Letter: How to Write a Perfect one?
Employment Verification Letter: What is it & How to Write it?
Business Letters: Definition, Types, Format and Tips!
Leave of Absence Letter: What is it & How to Write it?
What is a Character Reference Letter & How to Write One?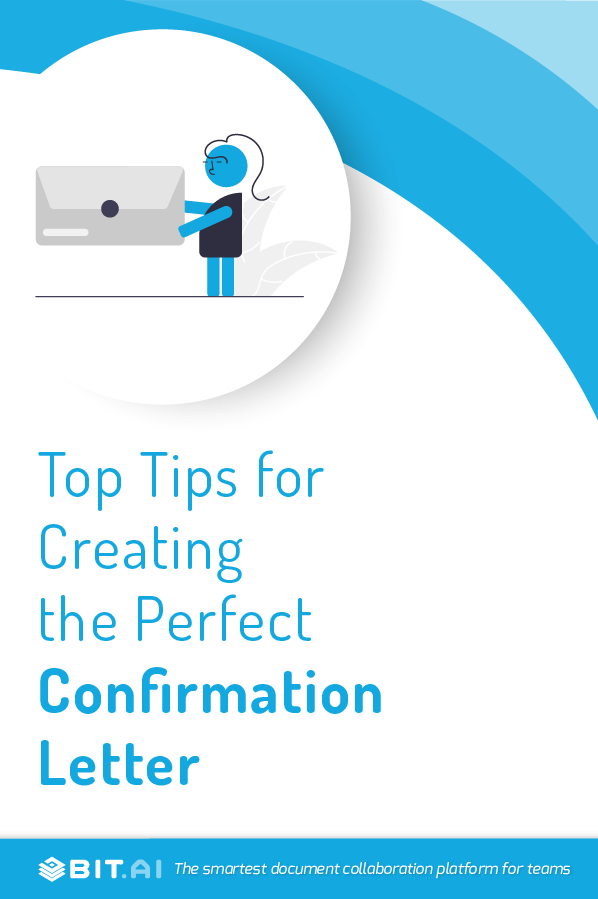 Related posts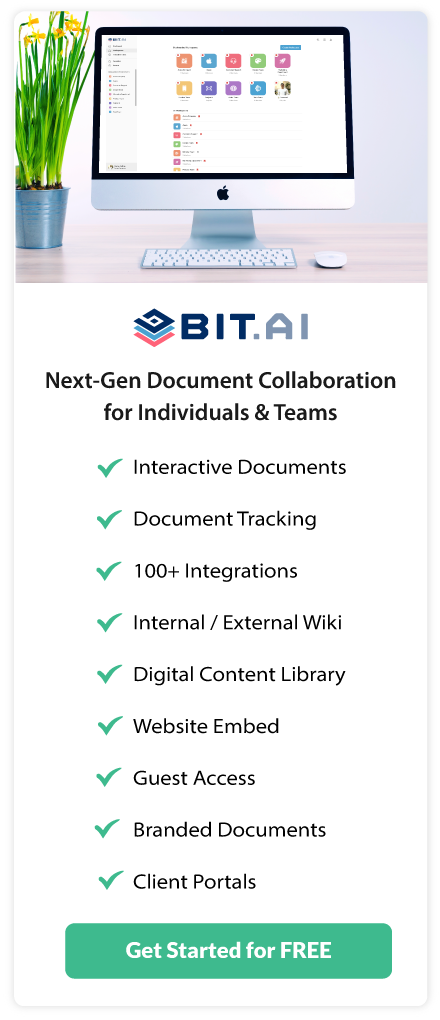 About Bit.ai
Bit.ai is the essential next-gen workplace and document collaboration platform. that helps teams share knowledge by connecting any type of digital content. With this intuitive, cloud-based solution, anyone can work visually and collaborate in real-time while creating internal notes, team projects, knowledge bases, client-facing content, and more.
The smartest online Google Docs and Word alternative, Bit.ai is used in over 100 countries by professionals everywhere, from IT teams creating internal documentation and knowledge bases, to sales and marketing teams sharing client materials and client portals.
👉👉Click Here to Check out Bit.ai.