Presenting your business efficiently before someone is not a piece of cake, is it?
If you want to convince someone about your business idea, you need to have a great communication strategy.
You need something that'd make your idea stand out from the others.
You need something that'd persuade others that your idea is the best.
….and that is where a proposal letter comes to the stage!
A proposal letter is just the edge you need to take your business to great heights.
However, there are some things you need to know if you want to create the perfect proposal letter.
And, that's why we are here! Through this blog post, we will present you all the necessary information regarding a proposal letter so that you can ace it.
Ready? Let's go!
What is a Proposal Letter? (Definition)
A proposal letter is a document sent to someone with whom you would like to build a business relationship. It can be a potential customer, client, or even a business partner, for that matter.
A proposal letter should include a detailed outline regarding your company's product or services, and how they are going to benefit them.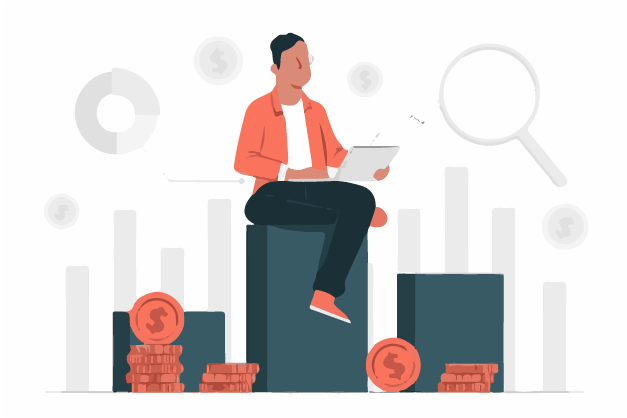 If utilized wisely, a proposal letter can be one of the greatest assets of your company.
Read on to know more about how to create a killer proposal letter…

Read more: 11 Proposal Software You Must Try Out!
Why you should Create a Proposal Letter?
A proposal is the best way to grab the attention of a potential client or partner. It will increase the chances of your project being successful, and that's for sure!
However, there is more to it.
Creating a proposal letter not only helps you boost the chances of winning a client but also benefits your business in other ways.
Let us see how:
1. More Research
Every proposal involves a specific amount of research, right?
The more you conduct the research, the better would be your understanding regarding the project's aspects.
Even if the information gained from the research does not help you in winning the client, it would obviously help in giving you a better understanding of your company's path.
This is something that would, in turn, result in enhanced levels of growth of your business.
2. Provides a Road Map
A proposal letter consists of detailed information on the goals, objectives, profit estimate, and an overview regarding your business.
This will obviously serve as a guideline for all the members of your company. It will act as a road map for everyone, regarding how to go about achieving the company's goals.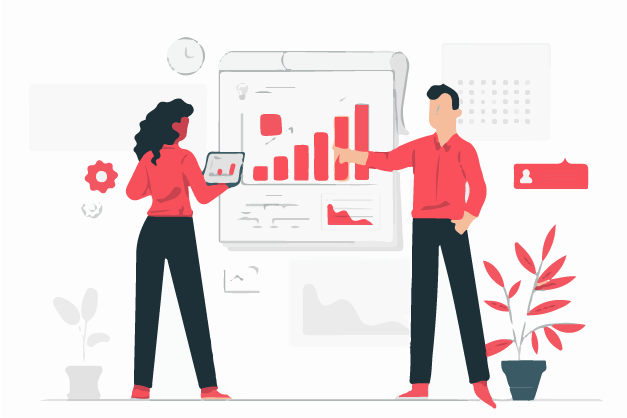 This will be enough to act as the serving guide, even if you are unable to give in-person guidance and advice to the company members.
3. Risk-Address
Your business proposal clearly details the potential risks that your company may face and the required steps to minimize these risks.
For example, keeping an attorney for legal assistance, purchasing insurances, and keeping up with potential competitors.
Addressing these risks means giving yourself a clear picture of the risk factors associated. This will help you in understanding the environment better, and overcoming the risk factors efficiently.
Read on to know more about how to create a killer proposal letter…
Read more: Project Proposal: What is it & How To Write An Impressive One?
How to Create a Proposal Letter? (Step by Step)
While drafting a proposal letter, you must be able to convey everything in a crisp and clear manner. There are a few areas that a proposal letter must cover, and we will be discussing them here:
Step 1. Introduction and Background Information
The introduction should include basic information about your company, and a clear overview of the whole topic.
If you are deciding to follow up with a meeting, or have already interacted with the recipient, mention these in the opening statements.
You should also address the client/partner's business needs so that it feels like you're joining in on the conversation on something they were already thinking of.
Step 2. State Your Purpose for the Proposal
You should never fail to state your purpose for the business proposal letter.
This means addressing the client/partner's business needs, and the problems that you intend to fix.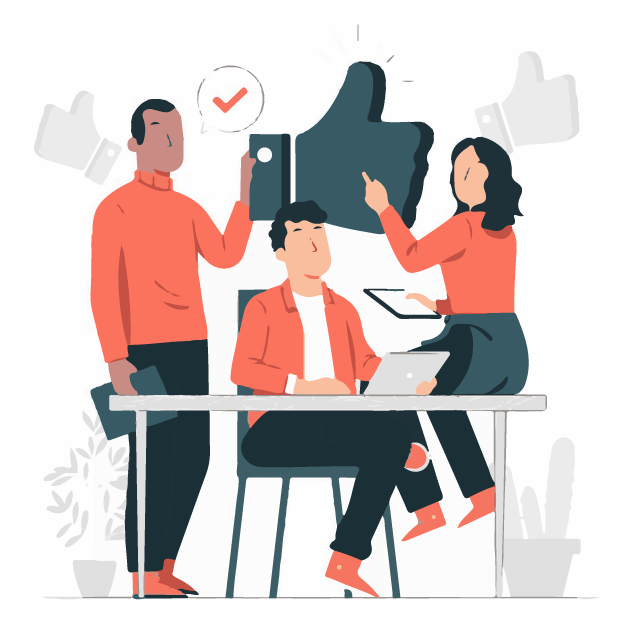 The section should include the whole terms and details of the arrangement.
Step 3. Defining Your Goals and Objectives
There must be specificity in describing your intended goals and objectives.
Beating around the bush will not help, so get to the point as quickly as possible.
Using graphs or figures to explain the goals will make your proposal look more appealing. You can also mention the methods you would employ in achieving those objectives or goals.
Step 4. Highlight Your Differentiators
In this section, you should explain in detail the uniqueness of your business.
You must be able to convince the other party of the reasons why your business is unique.
If you are successful in depicting the uniqueness of your business, it would really help you to seal the deal.
Step 5. Discuss the Utilization of Budget and Funds
A rough idea of the total costs involved in the deal should be presented before the client or business partner.
This doesn't mean that you should include a total breakdown of the budget and funds.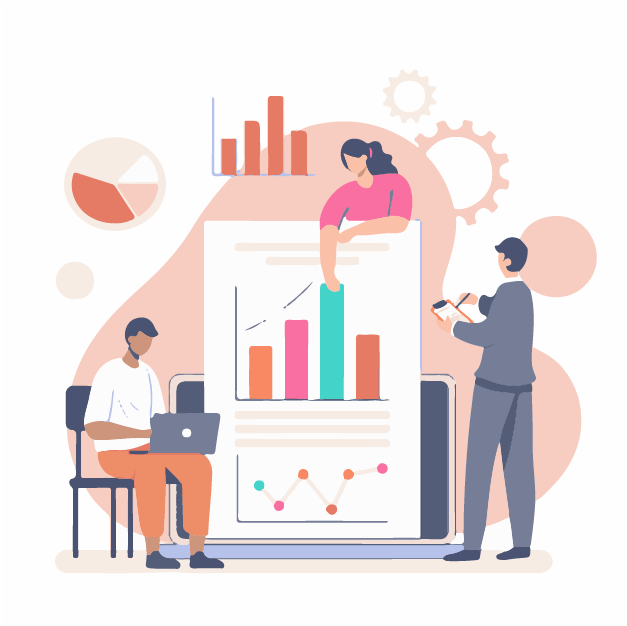 Rather, a clear, overall understanding of the costs should be provided.
This section is extremely important since the cost of a project plays a major role in the final decision-making process.
Read more: Sales Letter: What is it & How to Create it?
Step 6. Call to Action
This is a request extended to your recipient to take further required steps.
Creating a sense of urgency will make the process quick.
You may also include your interest and intentions to follow up with the proposal. This can be done by mentioning the specific dates when you will contact them further.
Step 7. Close the Letter and Provide Contact Details
You should conclude the proposal letter by thanking the person for their time and consideration.
You should also provide the necessary contact details needed to get back to you.
This must include your phone number and email address so that they can contact you directly.
Now that you are aware of what all to include in a proposal letter, the next step is obviously to draft one.
But what is the medium you use to draft a proposal letter?
Any outdated tool or platform will not do! We are living in the 21st century, more clearly said, the fourth industrial revolution.
Having said that, if you are still depending on age-old technology and practices, it's high time to switch to innovative options out there.
Yeah, it is time to dump the Word or Google Docs and replace them with innovative platforms. That is why we have brought before you Bit.ai!
Curious to know more about Bit.ai!? Read on!
Bit.ai: The Ultimate Tool for Creating a Proposal Letter

Bit.ai is one of the best documentation platforms out there. It is a cloud-based documentation platform, that assists you in the creation, collaboration, and sharing of beautiful documents.
Yes, not only a proposal letter, you can create any sort of documents with Bit: be it your business invoices, client-facing reports, or meeting agendas for that matter.
With Bit, your documents would never be the same old, boring ones! Bit.ai has a plethora of stunning templates that you can use for creating documents that are fully responsive. That's not it! With design automation builds, you can change the color theme of the document with one click.
To make your documents interactive and dynamic, Bit comes with the option to add 100+ rich embeds to your document. You can embed images, videos, graphs, charts, PowerPoint, Excel sheets, PDFs, or even YouTube videos or Spotify music in your proposal. Isn't that amazing!?
Apart from creating innovative documents, Bit also allows your team to collaborate on the documents in real-time. You could be anywhere in the globe and still work together on a document with your team members.
Once you create the documents, you can share them with utmost ease, and even track them in real-time. You can see who opened your proposal, how much time they spent on it, and more.
Awesome, right?
Wrapping Up
Now you have a clear picture of what a proposal letter is and how to draft one efficiently.
We have also introduced you to the best platform where you can create proposal letters for your business proposals.
However, a mere theoretical understanding of the process is not going to help you. Rather, you should start drafting proposal letters using Bit.
We hope you loved our content. If you have got any suggestions or queries, tweet us @bit.ai. We are excited to hear from you!
Further reads:
Business Letters: Definition, Types, Format, and Tips!
3 Project Proposal Examples You Must Check Out!
Confirmation Letter: Definition, Importance, and Format!
Proposal Writing: Everything You Need to Know!
Consulting Proposal: What is it & How to Create it? (Steps Included)
Request for Proposal (RFP): How to Write a Perfect one?
Sales Proposal: What is it & How to Create a Perfect One?
Leave of Absence Letter: How to Write it?
Social Media Proposal: What is it & How to Create it?
Invitation Letter: What is it & How to Write it Perfectly!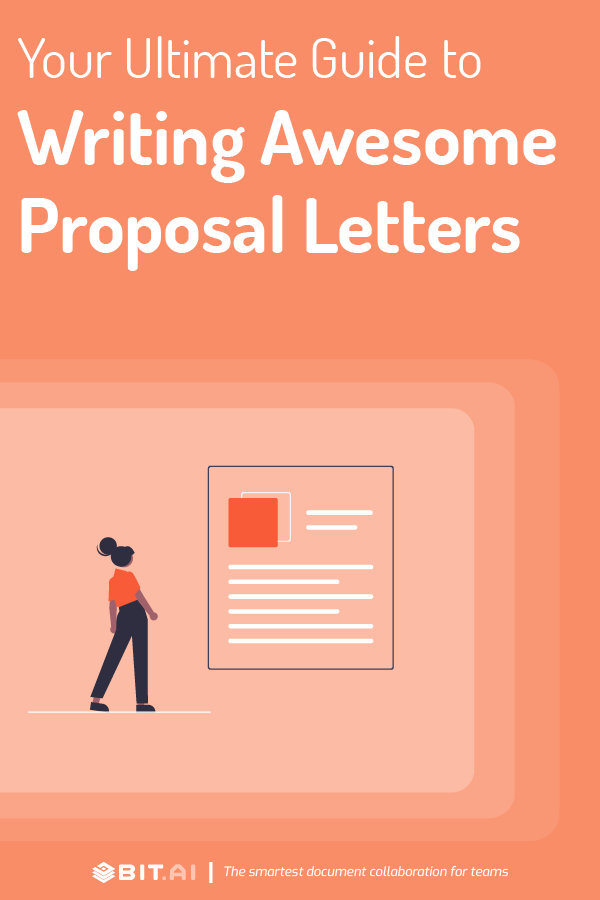 Related posts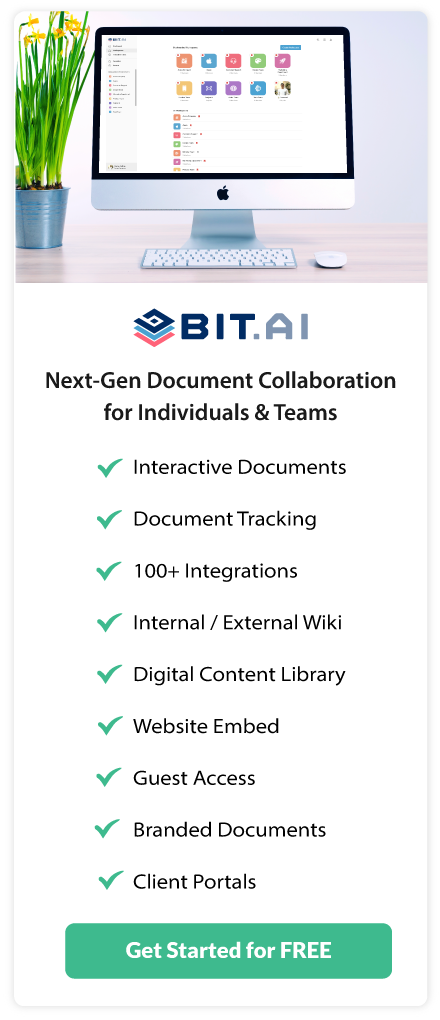 About Bit.ai
Bit.ai is the essential next-gen workplace and document collaboration platform. that helps teams share knowledge by connecting any type of digital content. With this intuitive, cloud-based solution, anyone can work visually and collaborate in real-time while creating internal notes, team projects, knowledge bases, client-facing content, and more.
The smartest online Google Docs and Word alternative, Bit.ai is used in over 100 countries by professionals everywhere, from IT teams creating internal documentation and knowledge bases, to sales and marketing teams sharing client materials and client portals.
👉👉Click Here to Check out Bit.ai.