Proposing your products and services to a client is a lot like pitching your startup to an investor. You have to articulate describe your understanding of the client's problem, propose your solution, define the route you are going to take, and assure your client why you or your team are the best to tackle this.
A business proposal highlights your value propositions and tries to convince other businesses to do business with you. However, writing a business proposal can be intimidating. Even if you are the most qualified service provider in the area, a below-par business proposal can cost you in terms of lost business.
This is why we decided to make an awesome business proposal template for you that you can use to create remarkable proposals. But before we dive into the "how", let us first briefly discuss what a business proposal really is, why it is important, and what are the elements of a perfect business proposal. Read on…
What is a Business Proposal? (Definition)
Business proposals are documents written to articulate your value proposition in order to close a deal with a client. However, they can also be written for internal purposes.
Business proposals provide a review of your company and what work/projects need to be focused on to achieve certain goals. Business proposals are usually written by B2B companies and are of two types: solicited and unsolicited.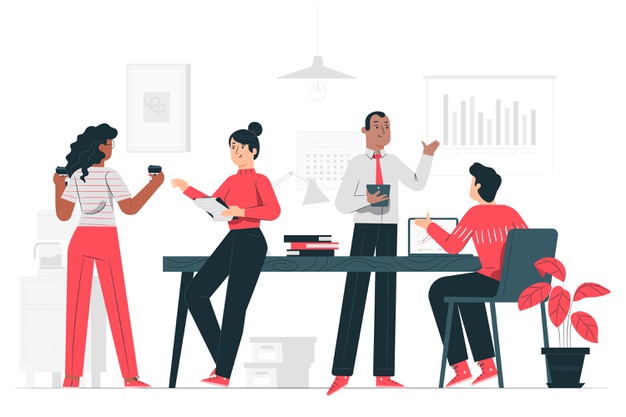 Solicited business proposals are the ones that are requested by a prospective client. On the other hand, unsolicited business proposals are the ones you create for carrying out a cold approach with prospects in order to gain their business.
Read more: How To Write An Impressive Project Proposal
Why are Business Proposals Important?
Business proposals are important documents that help businesses sell their products and services to prospective clients and get new business.
It also helps them understand what work needs to be completed and what resources are needed to achieve them. Business proposals can also be viewed as a sales document that highlights all the value your solution delivers to a client's problem.
How to Create a Business Proposal? (Format, Structure, and Steps)
Before drafting your business proposal, it's important you understand the client/business you're writing the proposal for.

If the client has already sent you an RFP (request for proposal), make sure you go through it thoroughly so you know precisely what they're looking for. Once you've completed your research, it's time to begin writing your business proposal using the following elements:
Step 1. Add Title
Add the title of your business and the proposal name.
Step 2. Provide Company Overview
‍The company overview sections provide a short description of your company like the intended audience, the main product/service, legal structure, locations, and company history.
Step 3. Executive Summary
The executive summary focuses on the why of your business. What problem is it solving? What are its vision and mission? Talk about why your company's solutions are the best for potential customers and how it solves their pain points. Highlight the core strengths and the reasons that make your company unique and exciting to work with.
Try writing the executive summary in first-person (using words like "we" and "our" rather than "the business") to form a more personal bond between the client and yourself. Convey your message in a concise and confident manner that lets clients know that you know what you're talking about.
Step 4. Mention Team Members
Who is involved in the team? Describe in detail the members and the roles that they have to play for the efficient working of the organization.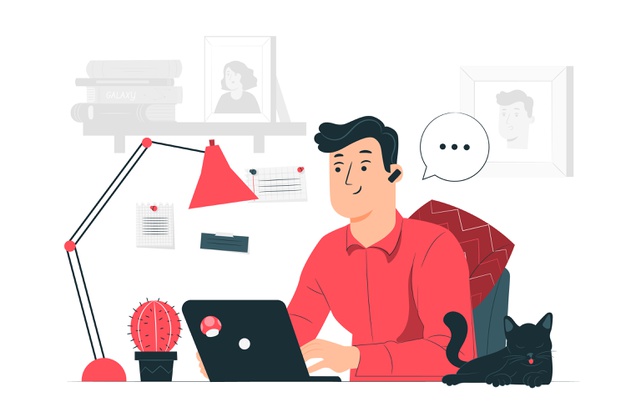 Who is in charge of which functions and how does everyone communicate in a systemic manner? Finally, include how all the members synergize and bring the best out of each other through teamwork and motivation.
What work needs to be completed? Talk about the exact product or service that you will be delivering to the client and why yours is truly the best option for them. Include the things that you will cover and the things you won't.
What are the specific activities and tasks that will be carried out? Figure out the estimated timeline for the project and the final tangible outputs that will be available to the client once your work is done.
‍
Step 6. Client Testimonial
Add testimonials from previous clients that showcase why your business is the best option for future customers. Make sure the testimonials are authentic by providing images of the reviewers and if possible their contact information in case someone wants to verify the experience for themselves.
You might want to include different types of testimonials that resonate with the different subsets of your target audience. Make the testimonials interesting by including not just quotes, but a request for video testimonials to make them more engaging. Focus on case studies that describe the journey of the client before and after they started using your product.
Step 7. Add Pricing
After stating the scope of work and substantiating it with testimonials, now we come to the pricing. What does the budget look like for this project? Calculate your costs of providing the product/service and then decide how much of a markup you want to add. This can be a bit tricky to state as you don't want to make your product look cheap or over-priced. Hence, do some research and make your quotations based on industry standards.
‍
Step 8. Contract
Add a contract that can be reviewed by the client- include the terms and conditions of the project. This will encompass the timeline, payment plans, and include any legal considerations.
Contracts are essential as they get you and your client on the same page by stating the main features of your working relationship. If things go sour, contracts will help protect your business.
Step 10. Agreement
Add areas for signatures where all parties can sign off and be in agreement.
Read more: Proposal Letter: What is it & How to Write it?
Key Benefits of Creating Your Business Proposal Document on Bit.ai
With a well-researched and well-articulated business proposal, you can quickly gain the client's confidence and convince them of all the benefits of partnering up with you. In order to create the right business proposal, you need the right tool. This is where Bit comes in.
Bit.ai is a new-age documentation and knowledge management tool that helps teams to collaborate, share, track, and manage all company knowledge in one place.

Bit documents, unlike your standard Word Docs, are interactive. This means employees and managers can easily create interactive business proposals easily.
Bit also supports document tracking using which you can create and share these business proposals with clients and see whether they viewed your business proposal or how far they scrolled!
Whether your team is creating business proposal documents, pitch decks, business plan, executive summary, investor update documents, business proposals, brainstorming documents, meeting minutes, SWOT analysis, competitive research, project management plan, etc, they can easily add Spreadsheets, Slideshares, Google Slides, YouTube videos, PDFs, Maps, Charts, Graphs, and more to your proposals and make them visually stunning.
Collaborate with other team members: Multiple people can simultaneously collaborate on a Bit smart document in real-time. It's a great way for founders to handle different aspects of the business proposal together under a single roof. Bit's sleek, minimal, and distraction-free editor makes a great tool for documentation.
Create Interactive Business Proposals: Wow your clients by creating interactive business proposals with Bit. You can add content from over 100+ various applications that will live inside of your Bit documents.
Add Excel spreadsheets, PDFs, Google Forms, Gantt charts, social media posts, YouTube videos- basically anything on the internet with a link, and Bit will automatically convert that into live content living inside your proposal!
Easy to Use: Bit has an amazing UI that's easy to understand by a new user, making onboarding easier. The user experience is phenomenal too as things flow from documents to workspaces swiftly. No matter if you want to create documents for personal use or professional use, Bit's amazing organizational capabilities help arrange your information easily.
Distraction-free and quick documentation: The best part is Bit's support for Markdown which allows users to quickly create and format text without any distractions. Once you are done creating your business proposal, you can easily export them as PDFs, Word files, Markdown, and much more.
Multiple ways to share: Bit documents can be shared in a live state meaning that all changes that you make to the document will update in real-time. If you are sharing your documents with investors, partners, or clients, they will always get your most up-to-date changes.
You can even embed Bit documents on any website or blog. Since Bit documents render and are responsive, any changes made to these documents will reflect live on the site! Moreover, features like document tracking, password protection, file access restrictions, etc. help keep your business proposals and other workplace documents safe.
Read more: Business Documents: Definition, Types, Benefits & Steps to Create Them!
To make the process of creating your business proposal easier, we have created a ready-made business proposal template for you! Check it out below: 


Our team at bit.ai has created a few more awesome business templates to make your business processes more efficient. Make sure to check them out before you go, your team might need them!
🎥Watch this video to learn more👇
Over to you!
A business proposal provides an opportunity to showcase your abilities and strategy to meet a client's needs. Creating a powerful proposal is not an easy task.
However, using a business proposal template can significantly reduce the time and effort required to create such documents. If you need any help with the business proposal template or want to know how Bit can help your team, let us know by tweeting us @bit_docs. Cheers!
Further reads: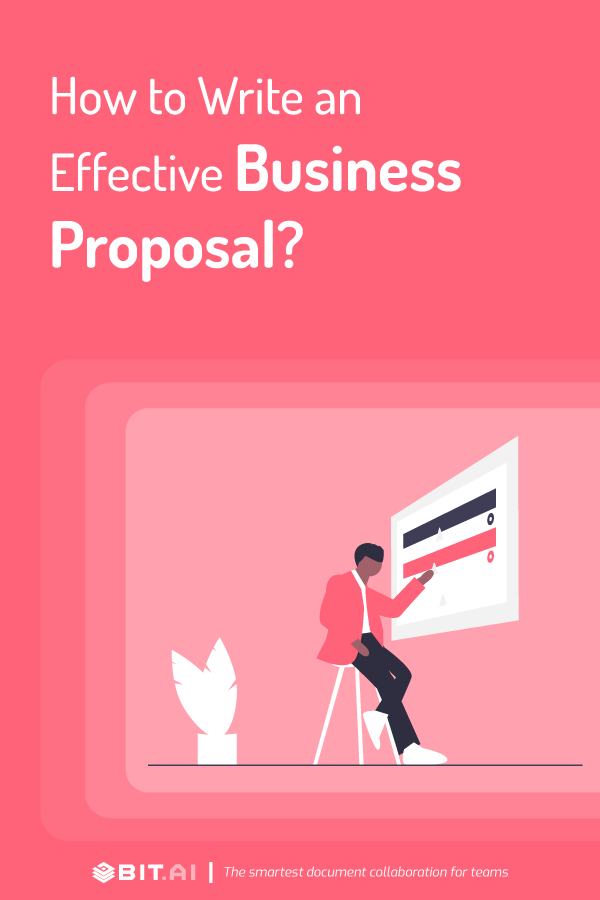 Related posts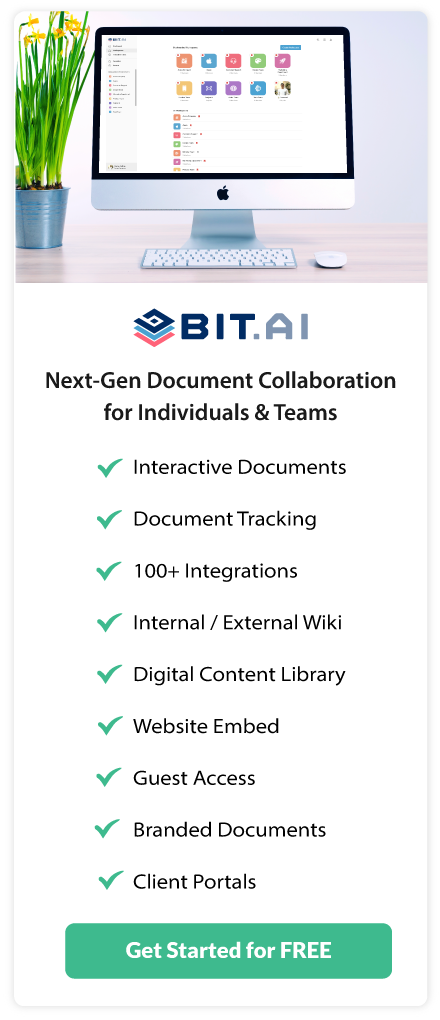 About Bit.ai
Bit.ai is the essential next-gen workplace and document collaboration platform. that helps teams share knowledge by connecting any type of digital content. With this intuitive, cloud-based solution, anyone can work visually and collaborate in real-time while creating internal notes, team projects, knowledge bases, client-facing content, and more.
The smartest online Google Docs and Word alternative, Bit.ai is used in over 100 countries by professionals everywhere, from IT teams creating internal documentation and knowledge bases, to sales and marketing teams sharing client materials and client portals.
👉👉Click Here to Check out Bit.ai.