Worried about starting a new business or trying to expand one that already exists, But wondering how?! Well, why not start with the ultimate process that can make or break the fate of a small business- The process of making a Business Plan!
A detailed business plan document offers a visible road map for the future, makes you think through the effectiveness of a business idea, and can provide you a much wider understanding of your current finances and competition!
Also, if you are looking for investors or applying for loans- a business plan presents your fully evaluated business idea and shows that you are prepared!
So, no stressing anymore! We will help you in this journey of creating the perfect business plan with all the necessary components. But, before that let's dig into learning more about what is a business plan and why do we need one?
What is a Business Plan? (Definition)
A business plan is basically a well-described document that thoroughly outlines the main idea of your business, it's future goals and how you are going achieve them.
It forces you to think through all the major parts of your business. Mostly, these documents are used to get buy-in from stakeholders and raising funds.
Importance of Business Plan
A business plan works as proof for others, whether your business idea is worth the chase. It's the best way to solve issues before you even start getting into the real deal!
But, there are more such benefits offered by a business plan such as-
1. Helps you with critical decisions
The primary purpose of a business plan is to help entrepreneurs make better business decisions. Entrepreneurship is mostly a never-ending exercise of crisis management and decision making.
Considering the aftermath of any given decision is something business owners can't always afford. That's when a business plan comes in handy.
2. Proves the viability of the business
A business plan shows exactly how you are going to successfully execute that grand idea into a working business with reality and concept.

3. Set better objectives and benchmarks
Without a business plan, reasons and objectives become meaningless. Having a proper business plan can help make aims more calculated and consequential.
It also helps in gaining insights into how your strategy is (or isn't) coming along over time.
4. Reduces risk
Risk becomes more manageable once forecasted based on a well-aligned business plan. Devising logistics and understanding the market are all part of a business plan and can all help reduce the risk factor.
How to Make a Business Plan? (Format and Structure)
It is obvious that the business plan of your organization should be documented before your business starts. Even, if it's the very first step, it works as a pillar to support the decisions you make when creating and running a business.
Well, here is a list of all the key components to keep in mind while making a business plan document
Step 1. Add Title
Company Name
Created By / Date
Step 2.  Include Executive Summary
Describe the problem you are solving and ultimately the need for your target market. It's important to include market analysis to back up your points. Explain how your solution fits in to solve the problem you have identified.
Step 3. Include Business Overview & Highlight Key Objectives
Your main goal with this section of your business plan is to explain why your business is in the right place at the right time.
Step 4. Provide a Marketing Plan 
Provide an overview of your market size, statistics, and penetration.
Step 5. Do Competitive Analysis
Compare your competitors from features, customers, revenue, market penetration, and future outlook.
Step 6. Discuss Design & Development of Your Product
In this section, you'll want to show off the core functionality of your product. Hone in on your core features and features your customers most appreciate. Be sure to include any new game-changing features you plan to add.
Step 7. Provide Operational Plan
This is your opportunity to provide brief bios of your core team, along with their experience. Point out experiences that translate over to your industry and their job function.
Step 8. Include Financial Forecast
Include a cash flow forecast, initial investment, and a timeline for profitability. This is your opportunity to showcase your current run-rate, cash flow, and projections.
Step 9. Add Charts in Appendix
If you have any additional charts or further details you want to reference, add them to your appendix section.
Read more: How To Create An Impressive Pitch Deck
‍Create a well-defined Business Plan the Right Way with Bit
After learning about all the key elements on how to create a Business plan, we know you are excited to get on with creating one. However, what is the purpose of knowledge if you don't have the means to deploy it? That's why we would like to introduce you to Bit, the smartest document collaboration tool to help you create a strong marketing strategy!

Bit.ai is a new-age document management and collaboration tool that helps teams to collaborate, share, track and manage all information in one place. It's the perfect tool to create, store and share Marketing plans. Apart from marketing plans, one can create everyday documents like ebooks, case studies, onboarding docs, fact sheets, sales decks, project proposals, media kits, and many more.
Bit has an amazing UI that's easy to understand by a new user, making onboarding easier. The user experience is phenomenal too as things flow from documents to workspaces swiftly.

Still not sure how Bit can help you write an impressive marketing strategy to help you execute that business plan? Let's see some more of Bit's awesome capabilities!:
Collaborate in real-time– Multiple people can simultaneously collaborate on a Bit smart document in real-time. Suggest edits, work collectively and ask questions with real-time mentions, and comments.
Interlink business plan documents– Now, you can interlink your document with other important assets that are supposed to be posted like swot analysis, sales funnel and more on the web or inside the platform.
Minimalistic design – Bit's editor allows you to focus on writing and the work you're implementing, without any distractions. The platform interface is easy to understand, making it easy for new visitors to get onboard quickly.
Create a fully interactive document– Make your document more engaging and interactive by adding recommended power links and files to your business plan, like- Web links, PDFs, PowerPoint in Google Drive/OneDrive, Draw.io, LucidCharts, etc.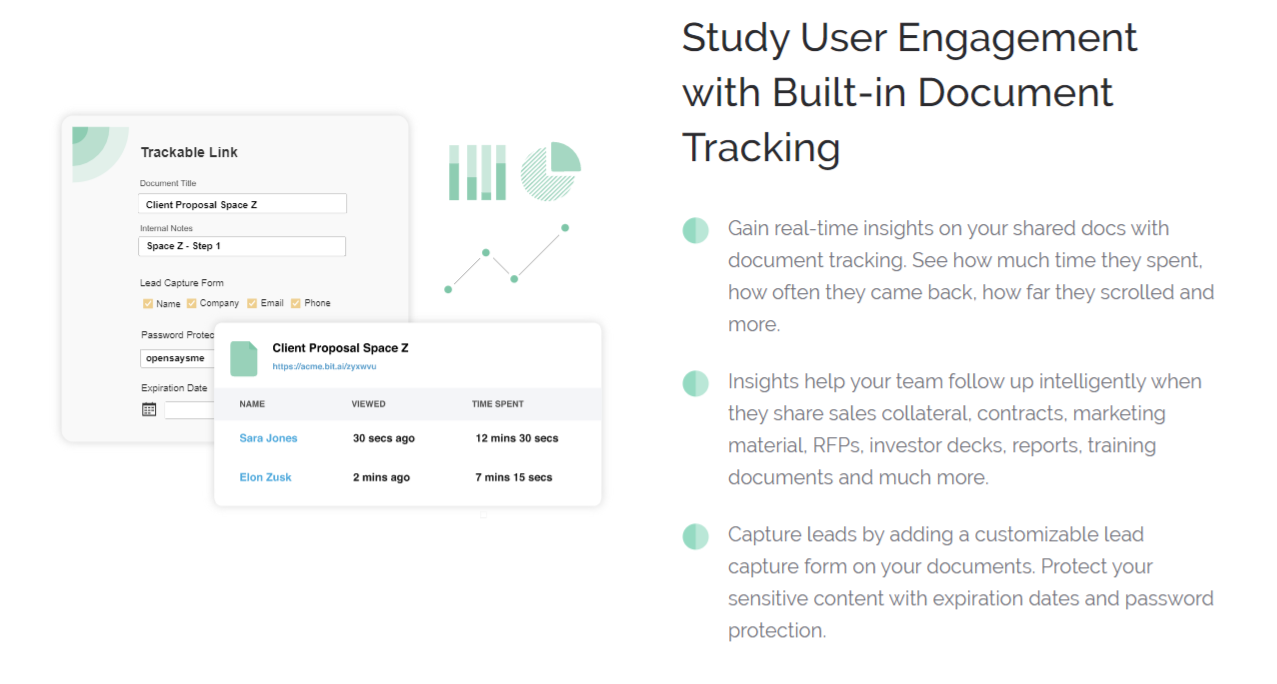 Track engagement on shared business plan documents with investors, partners, etc.- Imagine if you were able to track the time spent by others on your document, how frequently they were viewed, and if they were viewed at all. Well, Bit allows you to track your documents and gain amazing insights, helping you create an even better version of your documents.
Automated table of contents- Bit also has an automated table of contents based on the headers you add to your document. This makes sure you can scroll to different sections of your marketing strategy quickly as a marketer, collaborator, and for your audience viewing the final published document!
Multiple ways to share-

 Bit documents can be shared in a live state meaning that all changes that you make to the document will update in real-time. If you are sharing your documents with clients, they will always get your most up-to-date changes. You can even embed Bit documents on any website or blog. Since Bit documents render and are responsive, any changes made to these documents will reflect live on the site! Moreover, features like document tracking, password protection, file access restrictions, etc. help keep your business plan and other workplace documents safe. 
Now, that you have learned everything about a business plan and how to create one, feel free to check out Bit's amazing Business Plan template to make that planning a success!
Read more: How To Write A Business Proposal
To make the process of crafting a Business Plan easier and fun, we have created a ready-made template for you! Check it out below:

How to use Business Plan Template with Bit
The process of creating a business plan document on Bit is insanely easy! Just follow these four simple steps to create a business plan document quickly:
Step 1: Create a Bit Account
Go the home page of Bit.ai and click on Get Started for Free or Sign Up to get started. Enter your email address to sign up. Once in, you can create your personal profile.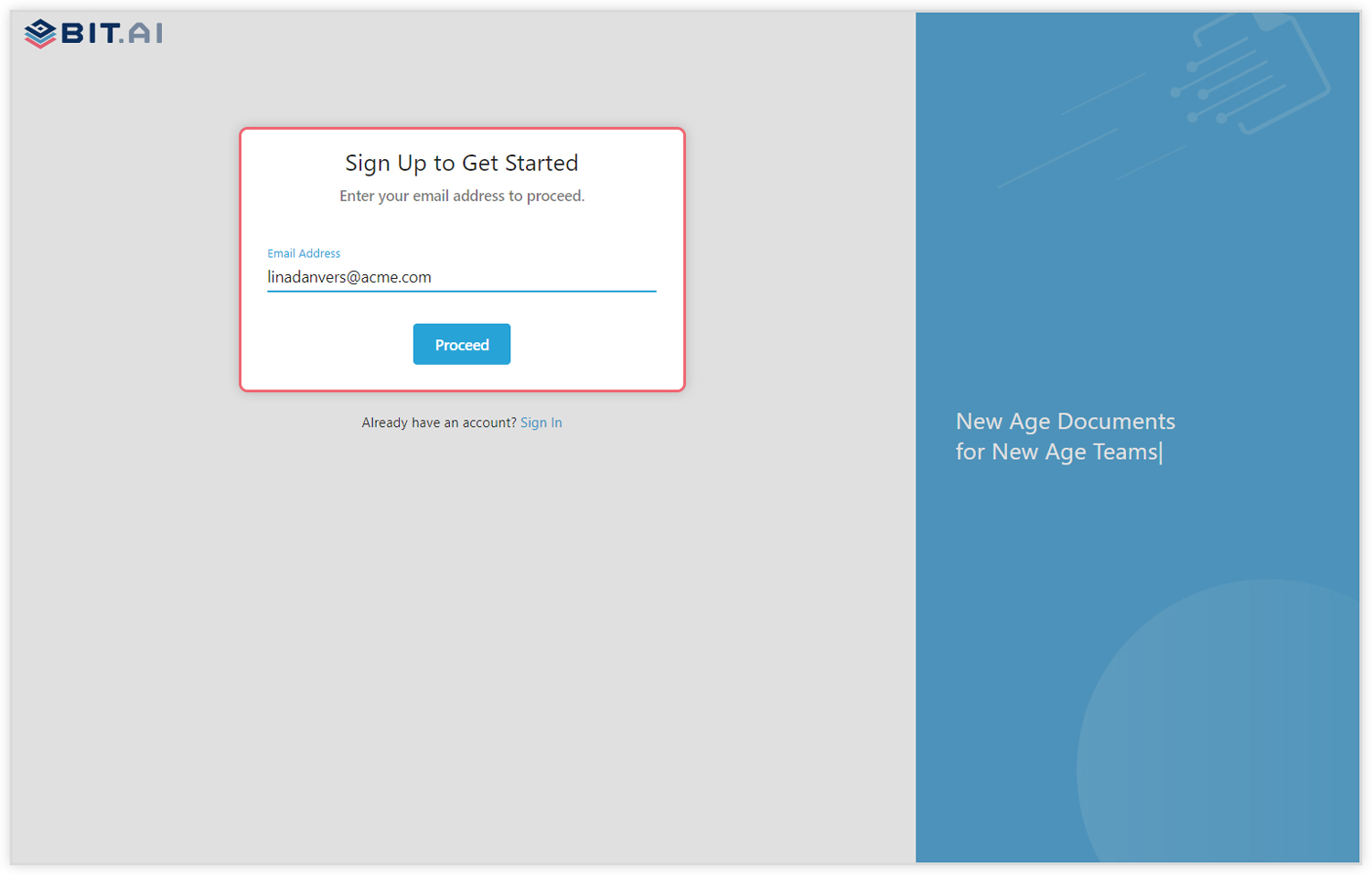 Step 2: Create a Workspace
Workspaces are where the work gets done. Click on the 'Create Workspace' button on the right. A popup will show up prompting you to add a name for your new workspace.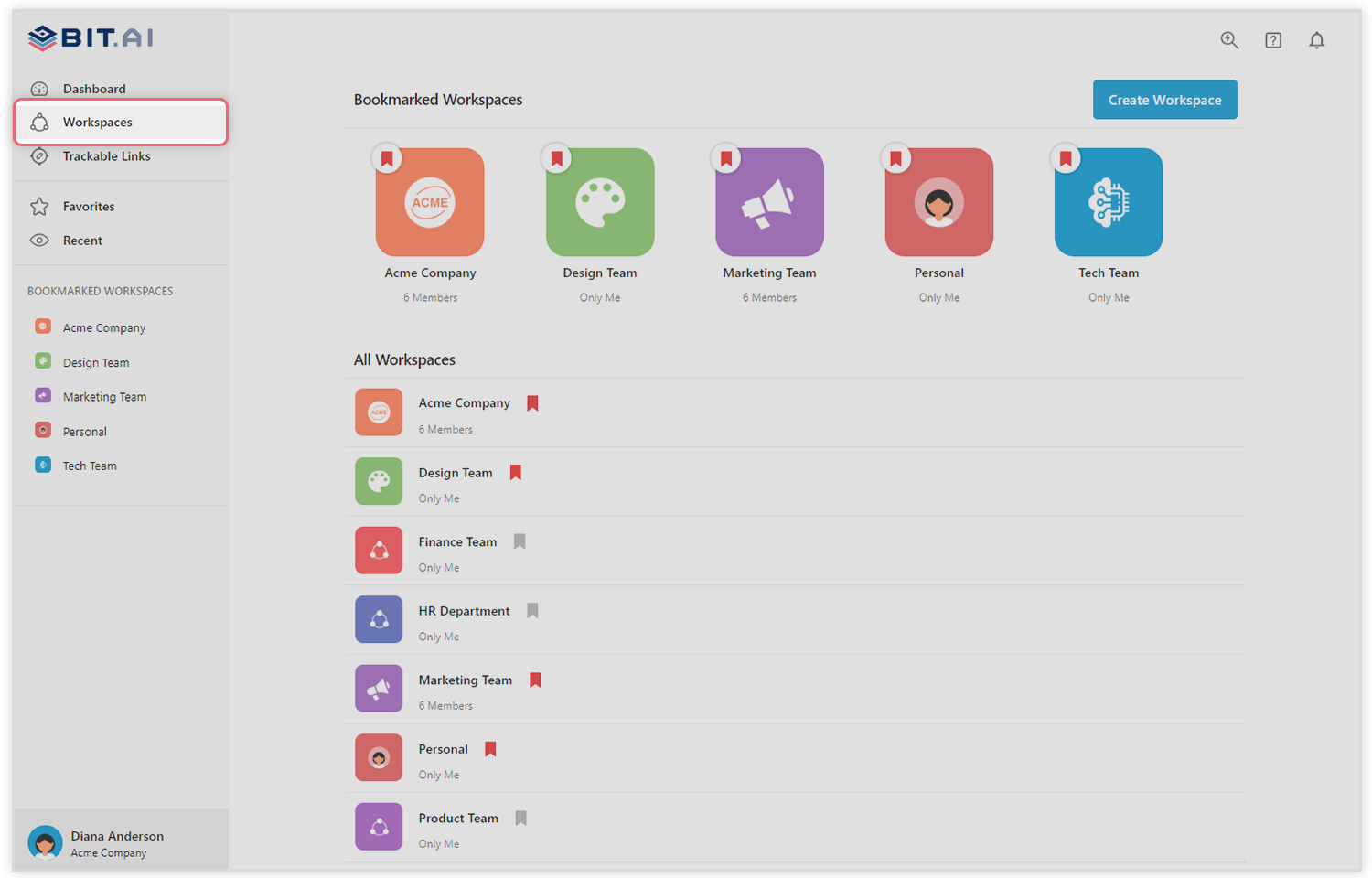 You can create a workspace around a team, department, large project, client, partner, etc. Inside each workspace, you can create an unlimited amount of Bit documents and access your content library (storage area for all of your digital assets – web links, files, cloud files, rich embeds, etc.).
Step 3: Add Team Members
Bit allows your team members to collaborate in real-time and get work done. Collaboration starts at the workspace level.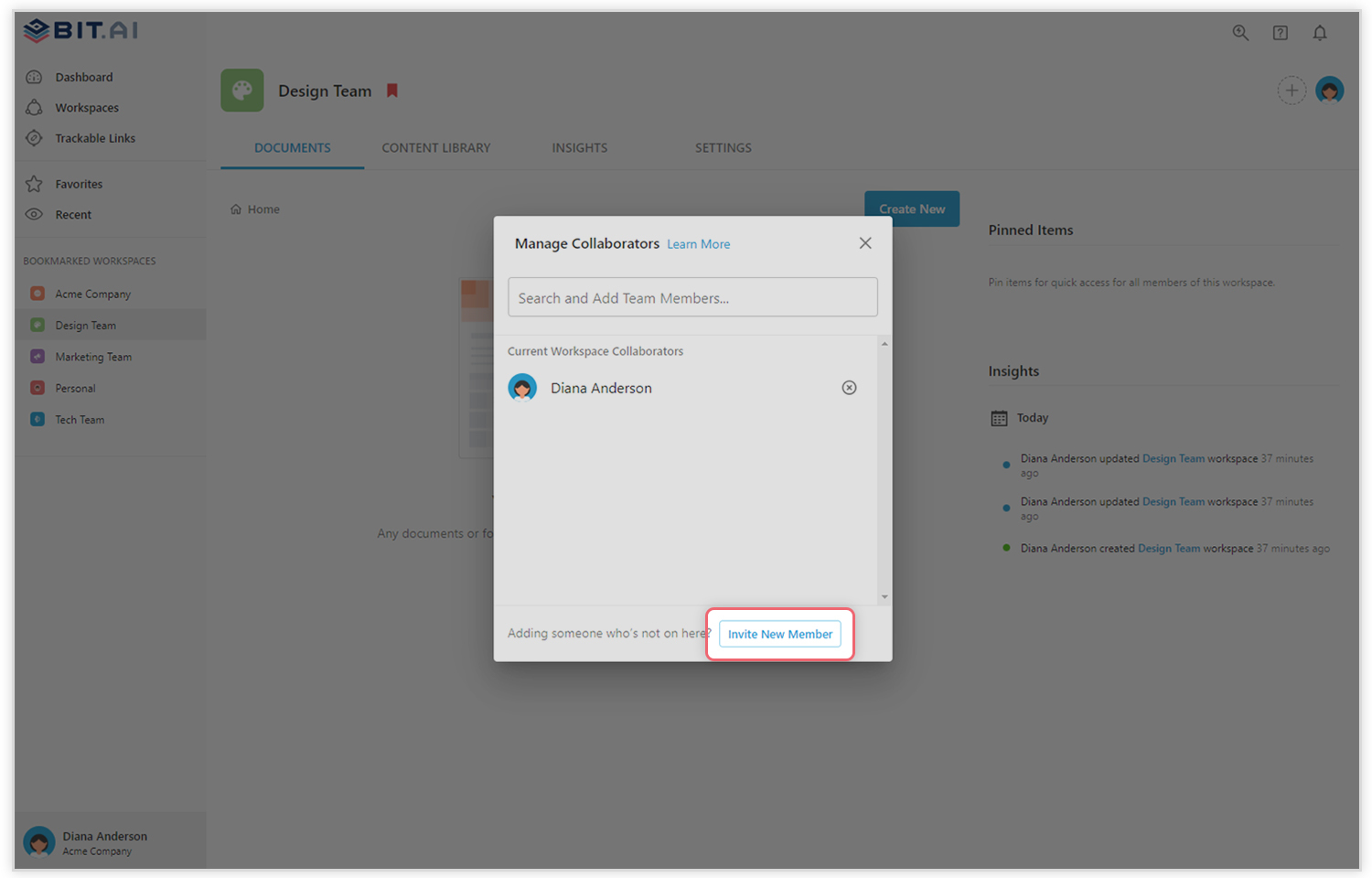 You create private workspaces by default. However, you can invite others to join you inside of a workspace and collaborate together with the knowledge, projects, documents and content inside of the workspace.
Step 4: Create Your Desired Document
Once you are in the workspace, click on the 'Create New' button. Select 'From Template' in the dropdown. A pop up will display allowing you to select a template from the gallery.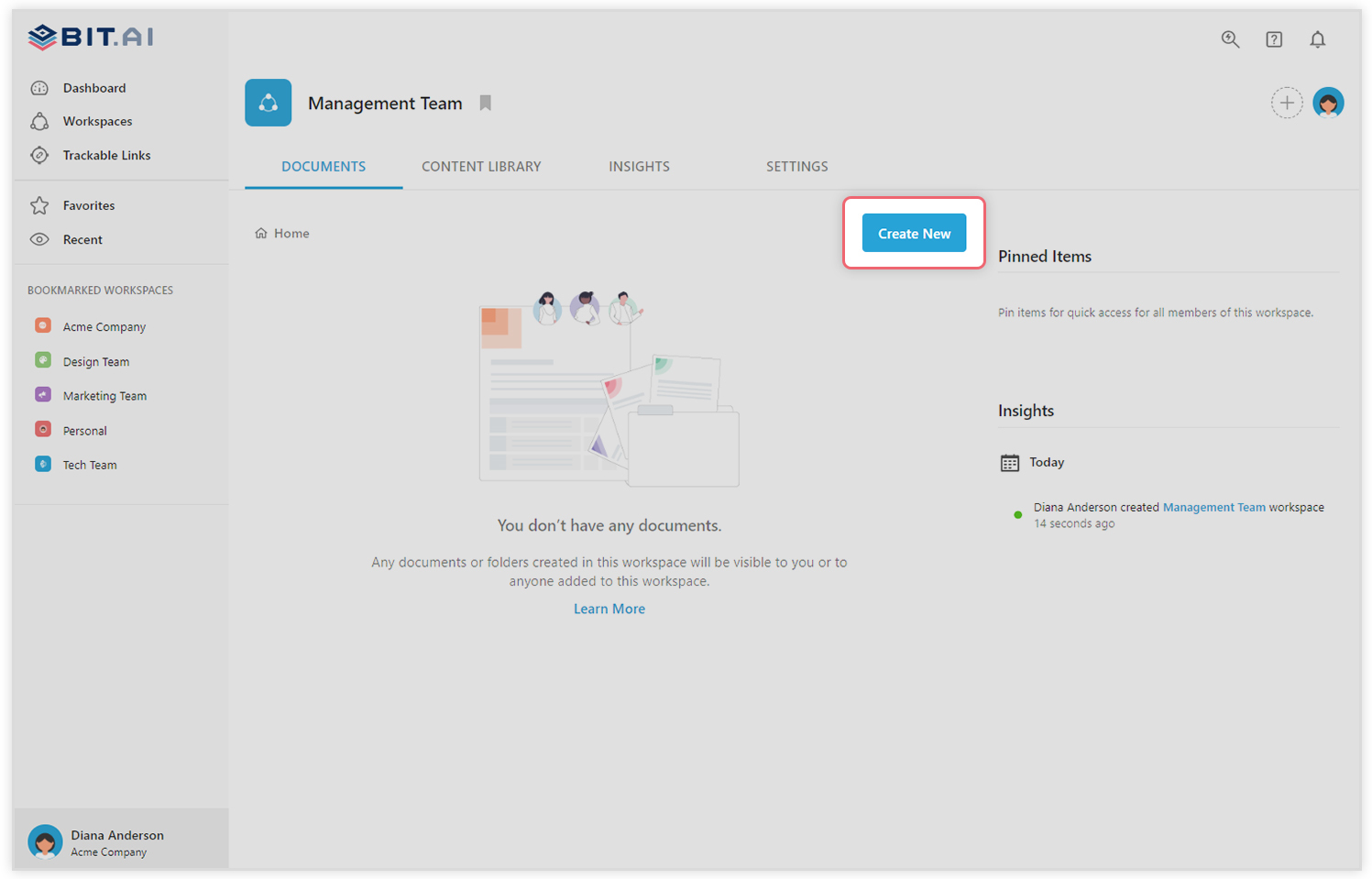 In the search box on the top left corner, you can search for "business plan template". Once your desired template pops up, click on it and click on the "Use Template" button on the bottom right corner.
That's it! Your business plan document is ready for use!
Our team at bit.ai has created a few more awesome business templates to make your business processes more efficient. Make sure to check them out before you go, your team might need them!
🎥Watch this video to learn more👇
Bottom line
Crafting a business plan can be a long process, yet it's an important one for the future of your company. It's not just about attracting stakeholders but, also to helps you and your team manage the business better, with one eye on its current state and the other in the future.
Further reads: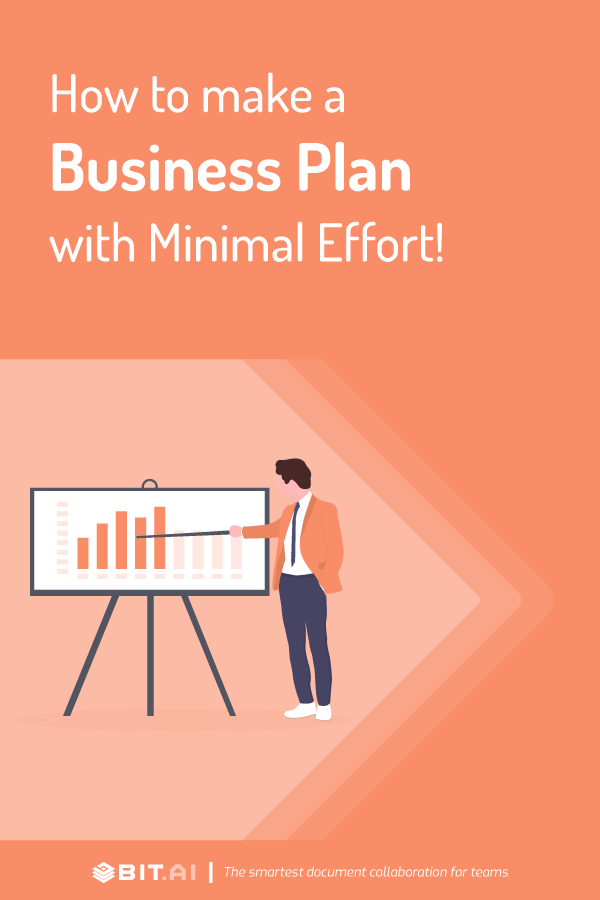 Related posts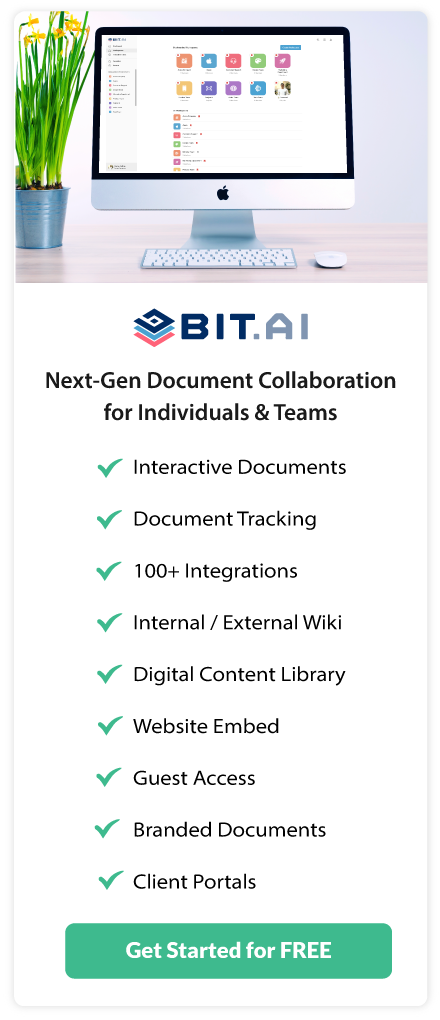 About Bit.ai
Bit.ai is the essential next-gen workplace and document collaboration platform. that helps teams share knowledge by connecting any type of digital content. With this intuitive, cloud-based solution, anyone can work visually and collaborate in real-time while creating internal notes, team projects, knowledge bases, client-facing content, and more.
The smartest online Google Docs and Word alternative, Bit.ai is used in over 100 countries by professionals everywhere, from IT teams creating internal documentation and knowledge bases, to sales and marketing teams sharing client materials and client portals.
👉👉Click Here to Check out Bit.ai.