Looking for SharePoint alternatives? Your search ends here!
If you're familiar with document sharing and collaboration tools, there's a high probability that you've heard about SharePoint. The document management and collaboration tool that launched in 2001, was one-of-a-kind at that time. It widely became popular according to Microsoft, which bundles SharePoint with its Office 365 package. SharePoint has become the go-to and option for a collaboration platform for enterprises.

The complexity and customization of the platform can help in some cases, but can also become a hindrance in for smaller teams and organizations.
Explaining the complexities of it to a newbie can be a bit tough. Apart from being a document sharing, collaboration, and management platform, it combines many aspects of project management tools, calendar tool, messaging tools, company's intranet portal, cloud storage service, and even a content management system. SharePoint can prove to be a good return on investment for large enterprises, provided they have the consultants and the right administration in place which understands its fundamentals. However, for small and medium businesses, these features likely will feel overwhelming and unnecessary.
10 Easy to Use SharePoint Alternatives
What if you're looking for something simple? Something that is easy to understand, easy to install, works anywhere in the world, and doesn't break the bank. Well, in 2001 there weren't many options available, but in 2018, there are some exciting options that will change the way you work.
This is why we have come up with the best SharePoint alternatives on the market. If you're looking for more user-friendly  SharePoint alternatives, here are a few:
SharePoint Alternative #1: Google Drive

Google Drive is Google's cloud storage service where you can store your files, images, audio, and videos. You can access your files stored in Google Drive from anywhere in the world, as long as you know the login details!
With Google offering 15 GB of free initial storage, Google Drive becomes a lucrative option for document management and sharing amongst small startups and teams. On top of it, Google has a suite of productivity apps like Google Docs, Google Sheets, Google Forms, Google Slides, and many more. Many small teams use Google to help them collaborate across teams.
SharePoint Alternative #2: Bit.ai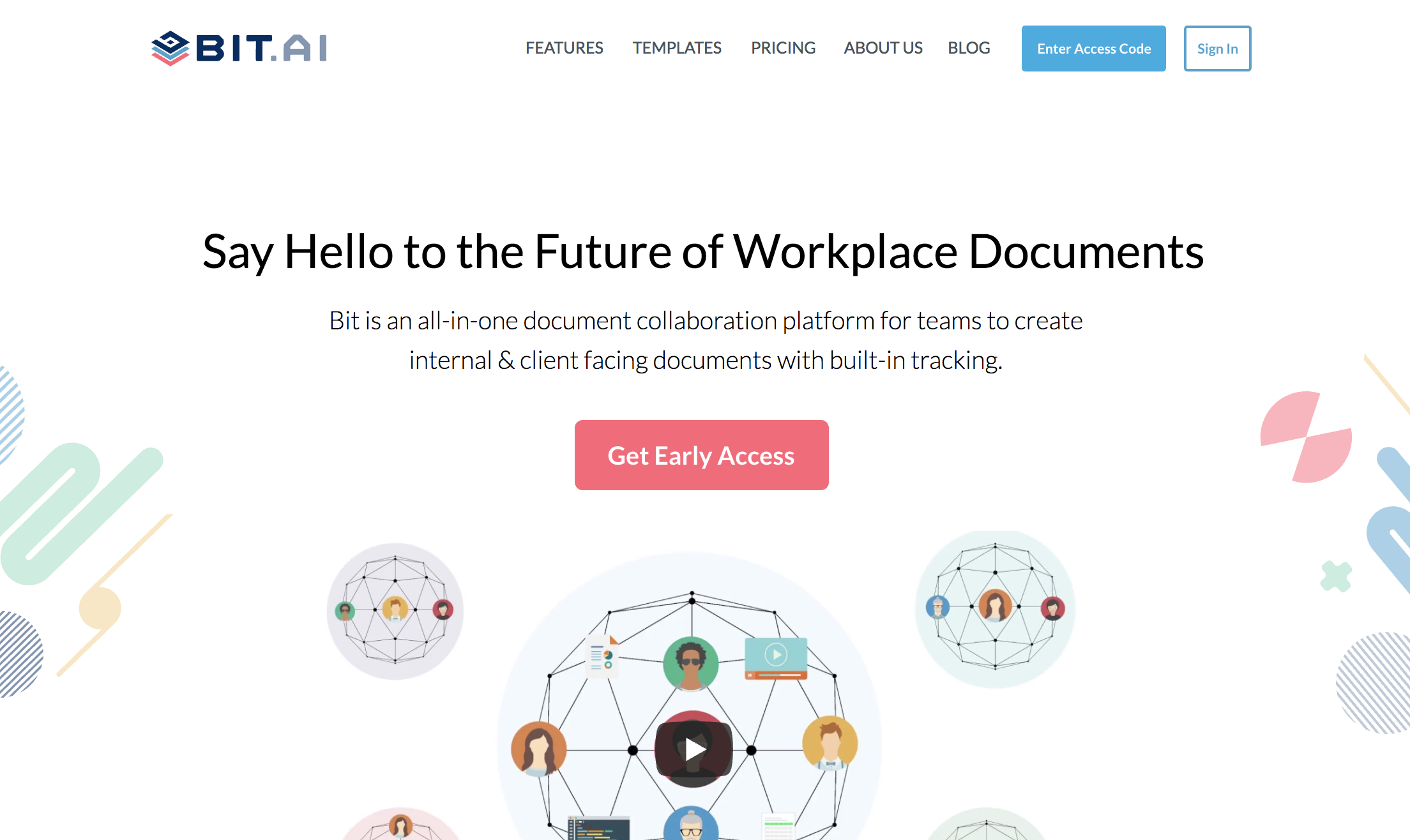 The new kid on the block is Bit.ai. Bit is a new-age cloud-based document collaboration tool that helps teams collaborate on documents, track documents, and manage content all in one place.
Bit is unique and will change the way you and your team think about collaborating and sharing information with your colleagues.
Bit starts with workspaces, which are created around projects, clients, and teams. Team members invite colleagues accordingly depending on who they need to collaborate with to get work done.
Everything inside a workspace is accessible to all members of a workspace. One of the great things about workspaces is that all of the content can be moved or copied to another workspace allowing information to flow between groups.
Inside of workspaces colleagues collaborate around two central areas Bit documents and the content library.
Documents are the center of information sharing around projects, internal knowledge, clients, partnerships, sales collateral and much more. Essentially anything you and your colleagues are working on can be collaborated on inside of smart Bit documents. Let me explain what I mean by 'smart'.
Bit's platform helps you create documents of the future. Instead of relying on plain text and images to communicate, Bit helps you add rich media like YouTube videos, Google Docs, One Drive Excel Spreadsheets, GIFs, Tweets, and much more. Basically, anything on the internet with a web link can be shared and Bit will automatically turn it into visual interactive content.
In addition to adding rich embeds and content, you can also add files directly inside of your documents. It allows your reader to reference additional documents they need to sign, download, store, or access. Bit allows hundreds of various file types to be added to your documents.
You can also add code blocks, math equations and more!
Here's a quick look at just some of the things you can do inside a Bit document:

Bit has a very minimal design aesthetic to it, but it's feature rich and helps teams rethink the way they work.
You can edit and collaborate in real-time and add real-time comments with 'at mentions' (@name) to invite your colleagues to join you in the exact spot of a document.
All of the digital content that you're adding in your Bit documents are also being stored in your content library that is accessible at a workspace level. So all of your colleagues who have been invited into a workspace can access the digital content like files, rich embeds, weblinks, images and more! For example, if a marketer comes up with an idea after doing competitor analysis, they can loop in with his/her manager, bring in a sales manager to the document. Collaborate on how to tackle it and once approved can move the Bit document to collaborate with the design team, finalize the copy and get the final copy ready for approval from their manager, the sales manager, legal and even the executive team.
Bit helps teams think about the information they are sharing, accessing and communicating with, in a smarter way!
Here are some additional features Bit provides:
Create professional looking docs quickly with Bit's pre-made and professional looking templates.
Easy customization– just highlight the text and Bit give you the ability to bold/italicize text, create a checklist, numbered list, add quotations, and headings for better understanding.
Content Library that automatically saves the images, files and digital content you add to your documents so that you can access and reuse them easily.
Smart search allows anyone to search and find any files, images, documents etc quickly and easily across all of their workspaces. Users can search their digital assets using keyword, titles, descriptions, or tags. They can even search files based on its source. (i.e., YouTube).
Smart workspaces are created around projects, teams, departments, and clients to keep your documents organized. Workspaces make it easy to collaborate and ensure that the right team members have access to the right documents.
The ability to tag and comment on a shared document allows team members to collaborate and work together effectively.
Automated table of contents created based on your header 1, header 2 and header 3 usage on your document.
Shared documents come with the option to include a lead capture form. In order for your recipients to access the documents, you can require they fill out their name, company, email and/or phone number.
All shared Bit documents offer document destruction and allow users to remove access to a trackable document by a specific date.
Users can also make their documents password protected.
All settings of a trackable document can be edited at any time and update in real-time with your audience.
Includes personalized branding on your documents, along with your own custom subdomain so your shared document URLs include your company name.
Bit allows users to track engagement levels on the documents they share. Users are able to see how frequently their documents have been viewed, how much time they spent on it, how far through the document they scrolled, along with other great engagement metrics.
Bit documents are fully responsive and can be accessed on any device.
Bit documents can be used for both internal and external use documents.
Bit is creating the future of documents for you and your team so you don't have to rely on multiple tools. It's the smartest way to create, manage and track your document all from one place.
SharePoint Alternative #3: Box for Business

Box is another cloud service specially designed for businesses and the IT sector to share, edit and secure files over the cloud. Box allows you to seamlessly transfer data from your PC to Box cloud. You can invite teammates to collaborate, join in on any conversation, or edit files together for better results and understanding. You can control who can view, share, edit and upload files, giving you a lot of security and privacy options and send large files quickly over the cloud. Additional features include:
Managing workflows
Collaborative note taking
Project planning
Document scanning through phone
SharePoint Alternative #4: Asana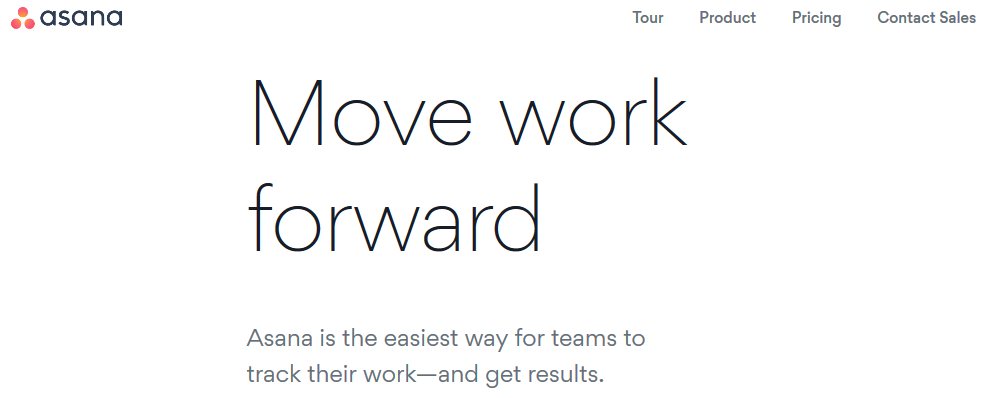 Asana is a project and task management tool built by Dustin Moskovitz (Co-founder of Facebook) and Justin Rosenstein (an engineer who helped invent Facebook's Like button, Gmail chat, and Google Drive). Asana is a fresh, hip product that makes team collaboration and communication a breeze. With Asana, you can assign tasks to peers, view project progress, and carry out conversations all in one place.
Asana is a fast, responsive, beautiful looking and features rich app that eliminates the need for any 3rd part communication or task manager app. You can share notes, attachments, follow and 'like' tasks, add due dates, and get an email notification whenever a task is assigned to you or if someone in your team has made changes to the task or project. It's a good alternative to SharePoint if you are looking for collaboration to take place inside of tasks.
SharePoint Alternative #5: Alfresco

Alfresco is an Enterprise Content Management tool aimed to make your workflow smooth and streamlined. Its core offering, a Digital Business Platform lets IT develop modern solutions for efficient workflow. Alfresco provides all the necessary features for creating, editing and storing documents.
Features like version-control allow you to access and view the most recent and previous versions of a document. Users can either store their files and documents in the system or in Alfresco cloud. Teams can collaborate and communicate effectively with features like project wikis, task lists, and activity feeds.
SharePoint Alternative #6: Confluence

Atlassian Confluence is a document collaboration software for teams to communicate internally. Confluence allows teams to easily create, share and collaborate on documents, spreadsheets, presentations, and images. Tracking project progress is a breeze in Confluence.
Team members can share PDFs, docs, images, track every version and changes made to a page, and connect to Jira to provide insight into their development work with automatic linking, quick issue creation, and reports. Users have the ability to organize and share company information amongst employees and with their customers.
With the ability to add inline, file and page comments, you can easily leave feedback without getting lost in your email threads or chat messages.
Confluence offers two "power" add-ons, Confluence Calendars (offering a single calendar for the entire team) and Confluence Questions (lets team members ask, vote on, and answer questions collaboratively).
Confluence is a great collaboration tool, especially if your team already uses Jira and HipChat by Atlassian, as it's designed to work with those platforms.
SharePoint Alternative #7: Only Office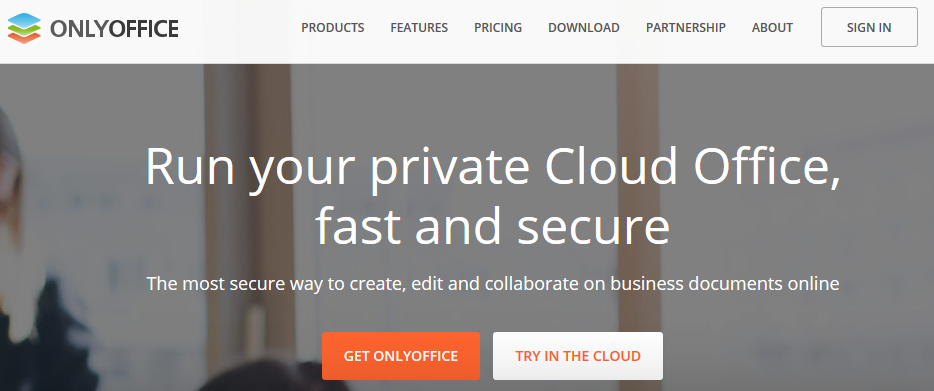 OnlyOffice is a feature-rich, cloud-based collaboration tool which is a popular alternative to Microsoft Office and online document editors like Google Docs. OnlyOffice truly aims to be your "Only Office" and provides a plethora of features to support that argument.
OnlyOffice offers real-time document, spreadsheet and presentation sharing and editing. It is free for individual use.
OnlyOffice allows users to upload a Word Doc from their computer directly to their web append and co-edit with their teammates. It also supports a chat feature for efficient collaboration. You can track changes made to the docs, leave comments and access version history too.
Apart from document editing, OnlyOffice offers a multitude of features that sets it apart from the likes of Google Docs. OnlyOffice offers powerful CRM capabilities, project management tools, calendar and email integrations, blogs, forums and much more. OnlyOffice supports various document formats including DOC, PDF, HTML, CSV, TXT and more. You can even connect your OnlyOffice account to various cloud storage services like Box, Google Drive, Dropbox, and Microsoft OneDrive so that you can have all your work in one place.
OnlyOffice also offers Android and iOS apps to view and edit documents on the go and stay connected.
SharePoint Alternative #8: SamePage

SamePage is another team collaboration software and a good alternative to SharePoint. Launched early last year, SamePage lets your team be on the "same page" by combining many powerful features like- team chat, video conferencing, task management, file sharing, real-time document collaboration, and more.
SamePage brings all your work and communication on a single page- from editing documents simultaneously with team members, scheduling the next meeting, delegating a project, With native apps on Android and iOS, you can get real-time updates and stay connected with your team at all times. Samepage is helping teams of all sizes manage projects and get work done in a single easy-to-use workspace.
SharePoint Alternative #9: Monday.com

Monday.com is a team collaboration tool that focuses on making collaboration as simple and as visual as possible. Dapulse has a beautifully designed user interface that makes sure all your projects, task, milestones and to-dos are displayed in a visually appealing manner. With a quick glance, you can have all the information you need- who's doing what and what's the progress. Anyone who is familiar with social media can easily use Dapulse. You can communicate with team members, assign tasks, view progress, share progress and stats with clients and partners and much more.
SharePoint Alternative #10: Igloo

Another great alternative to SharePoint is Igloo, a digital workplace for teams to work faster and better. Claiming to be the "intranet you'll actually like", Igloo lets you share files, work collaboratively on documents, coordinate calendars, share important office announcements via blog posts, share knowledge and policies via wikis and make sure employees read them with read-tracking. All of Igloo's infrastructure is social, meaning employees can like or comment on any conversation or post and be up-to-date with everything that's happening in the organization.
Finally…
SharePoint is a powerful software. However, If you're looking for other options due to the complexity of the system, the cost of installation, or if you simply want something more streamlined and easy to use, there are a number of platforms and tools available at your disposal. You cannot really go wrong with any one of the above-mentioned SharePoint alternatives as all of them are pretty great at what they offer. It's only a matter of personal choice and preference. Here's hoping you find the right tool for your team, cheers!
What are your thoughts on SharePoint? Did we miss your favorite tool? Have you had success with any collaboration tools that you don't see on this list? Let us know in the comments below!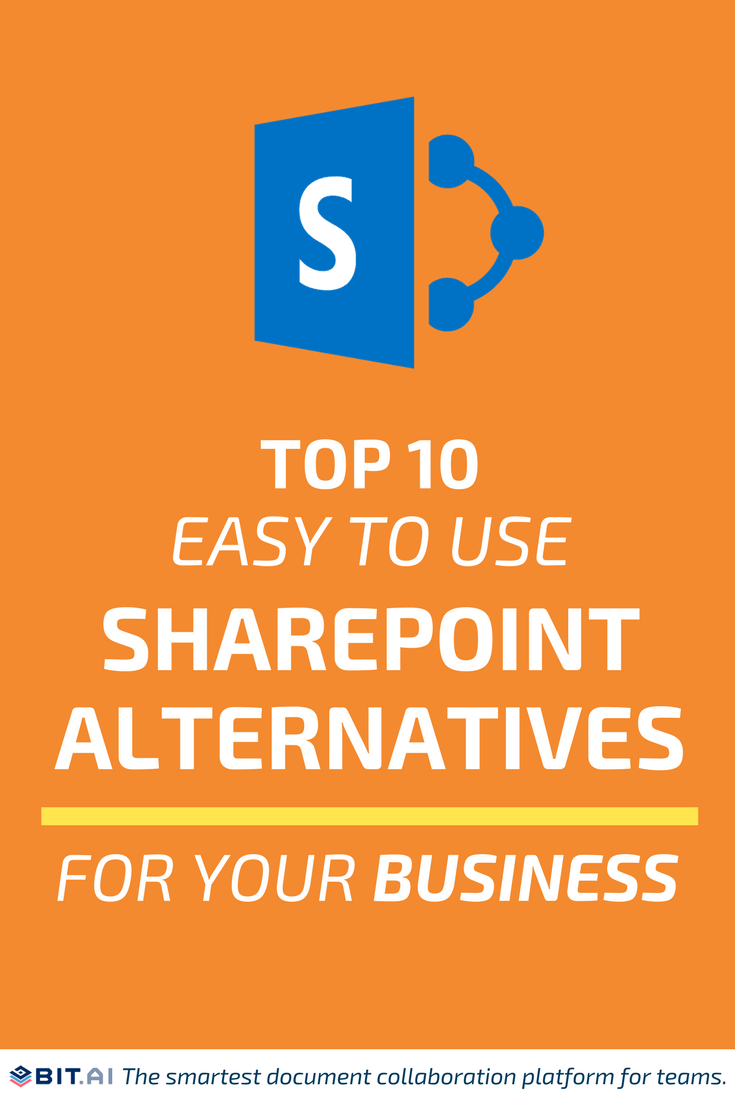 Related posts