There's no substitute for hard work. If you find yourself or your team tired, overworked or simply "not in the mood" to work, take a look at these hard work quotes from some of the greatest achievers of our time. You'll surely find yourself motivated and right back on the path to success!
"I've missed more than 9000 shots in my career. I've lost almost 300 games. 26 times, I've been trusted to take the game-winning shot and missed. I've failed over and over and over again in my life. And that is why I succeed." — Michael Jordan
Let me start off by asking you a simple question…
What do all successful people you have come across in your personal or professional lives have in common?
They all work super hard and don't stop until they achieve what they want.
As the renowned online marketer and entrepreneur Gary Vaynerchuk puts it, "There's not a single winner on Earth that took it easy." Winners know what it takes to be successful. They know you have to put in the hard work. 
There's isn't any "secret sauce." There are no shortcuts. There are no tactics. No strategies. No magic dust. There is and always has been, a single trait that trumps all- hard work.
If you want to lead a successful life, achieve your goals and feel amazing about yourself, hard work matters. However, establishing a solid work ethic requires patience, perseverance, determination, and most importantly…motivation. No matter if you just started your first job or are a veteran in your industry, everyone needs some freshly brewed motivation from time-to-time to remind them of their goals and help them stay on the path of success.
ACHIEVE THE IMPOSSIBLE WITH THESE HARD WORK QUOTES
Working towards your goals and dreams can be challenging. This is why we have put together a list of 30 hard work quotes from some of the greatest achievers of our generation to get you motivated. The path to success is always a bumpy one. Hopefully, these motivational hard work quotes will help you see the light at the end of the tunnel and make your dreams come true!

Hard Work Quote #1
"Talent is cheaper than table salt. What separates the talented individual from the successful one is a lot of hard work." -Stephen King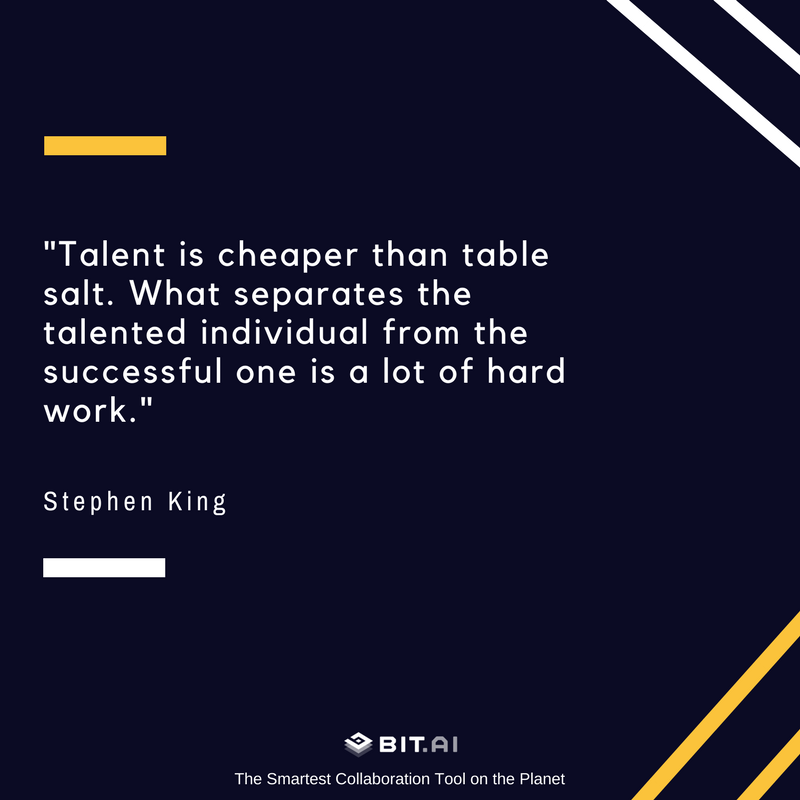 Hard Work Quote #2
"Nothing worth having comes easy." – Theodore Roosevelt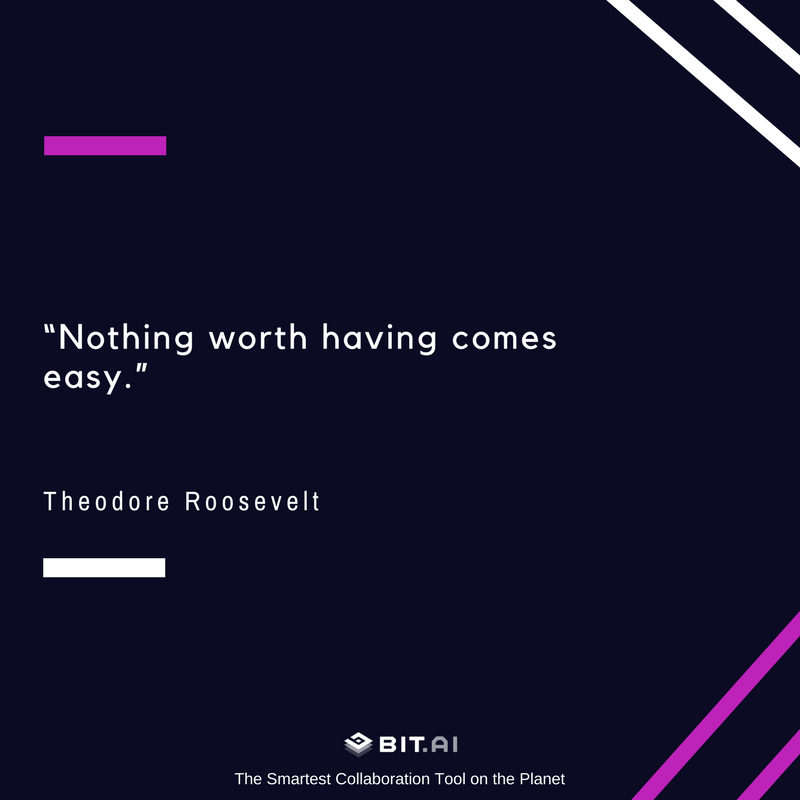 Hard Work Quote #3
"I do not know anyone who has got to the top without hard work. That is the recipe. It will not always get you to the top, but should get you pretty near." -Margaret Thatcher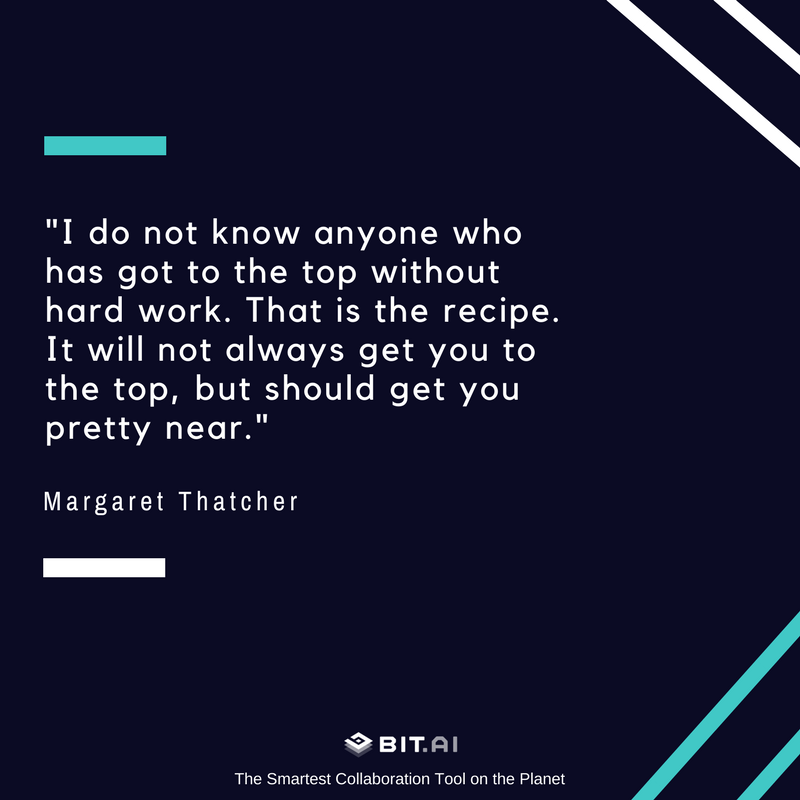 Hard Work Quote #4
"All roads that lead to success have to pass through hard work boulevard at some point." – Eric Thomas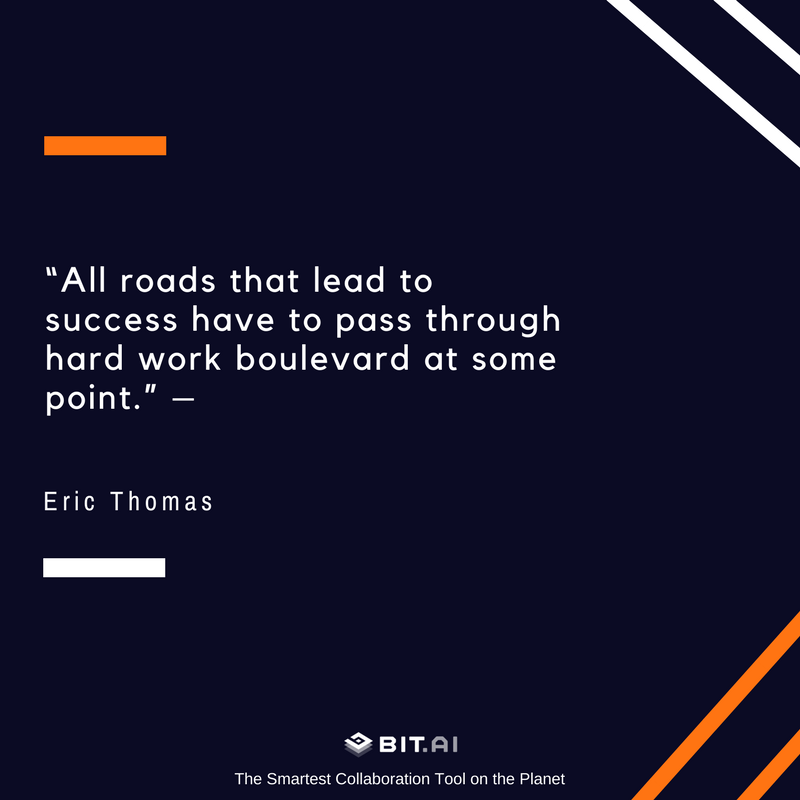 Hard Work Quote #5
"Opportunities are usually disguised as hard work, so most people don't recognize them" – Ann Landers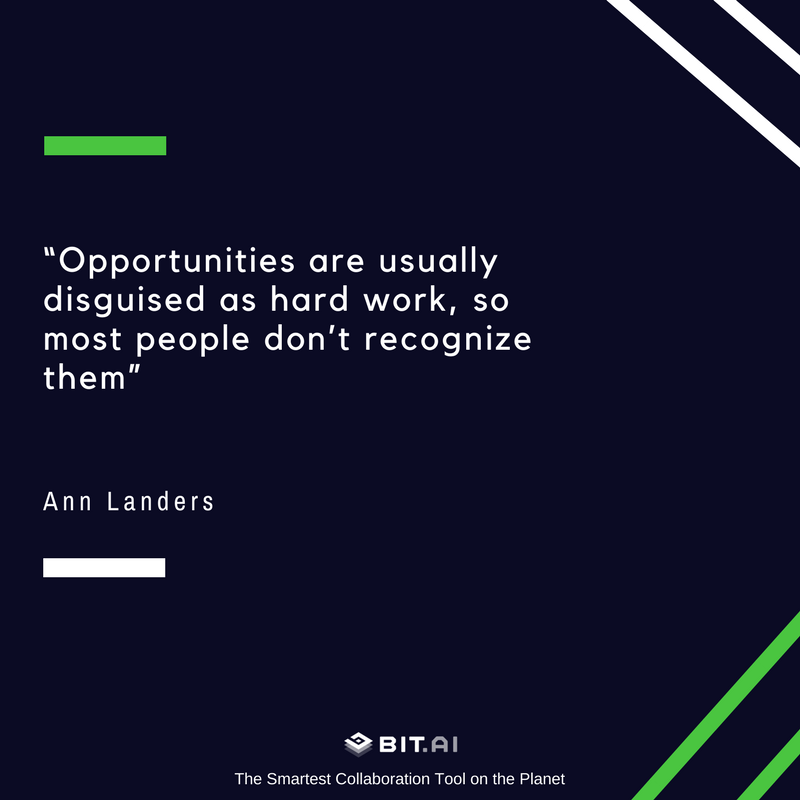 Hard Work Quote #6
"There is no substitute for hard work, 23 or 24 hours a day. And there is no substitute for patience and acceptance." -Cesar Chavez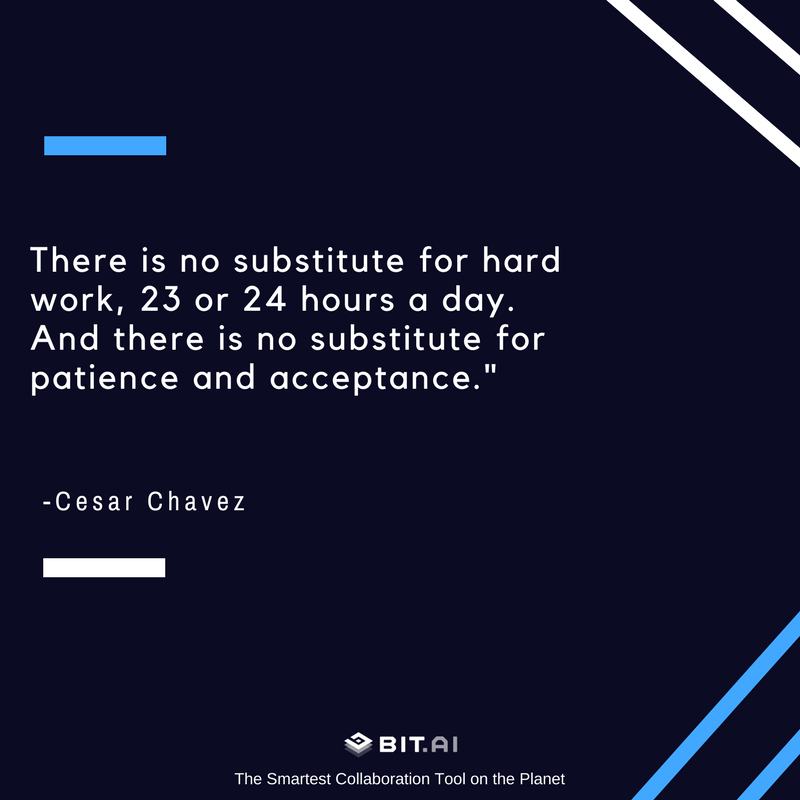 Hard Work Quote #7
"I know you've heard it a thousand times before. But it's true–hard work pays off. If you want to be good, you have to practice, practice, practice. If you don't love something, then don't do it." -Ray Bradbury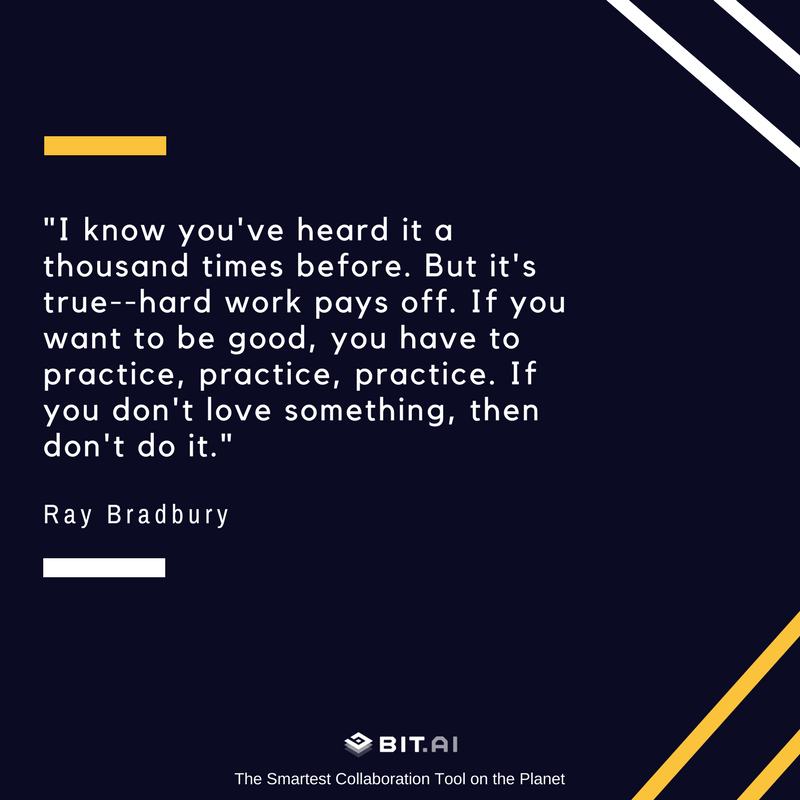 Hard Work Quote #8
"The difference between try and triumph is just a little umph!" – Marvin Phillips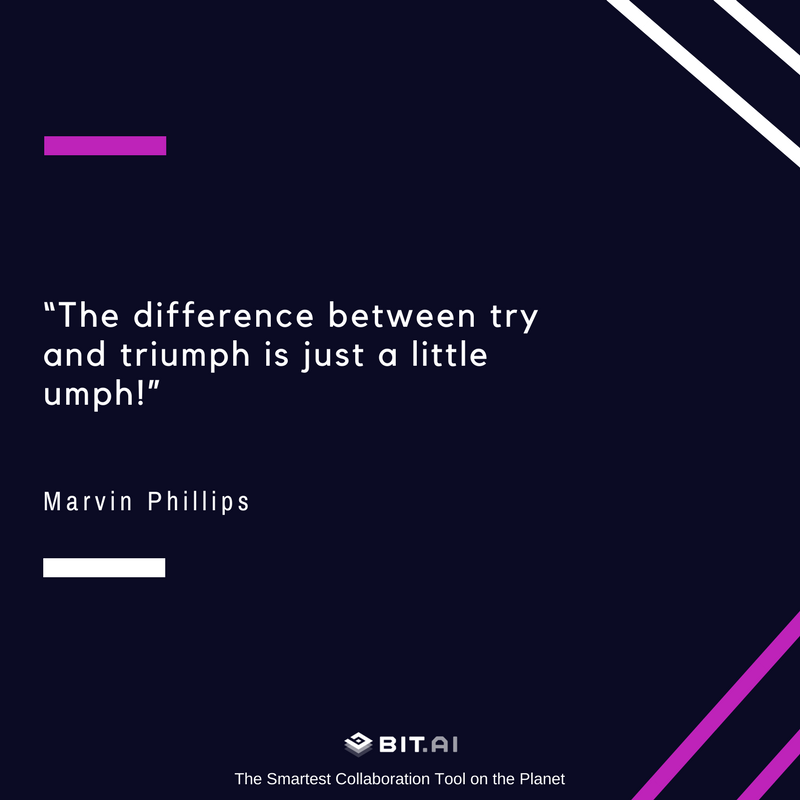 Hard Work Quote #9
"Plans are only good intentions unless they immediately degenerate into hard work." -Peter Drucker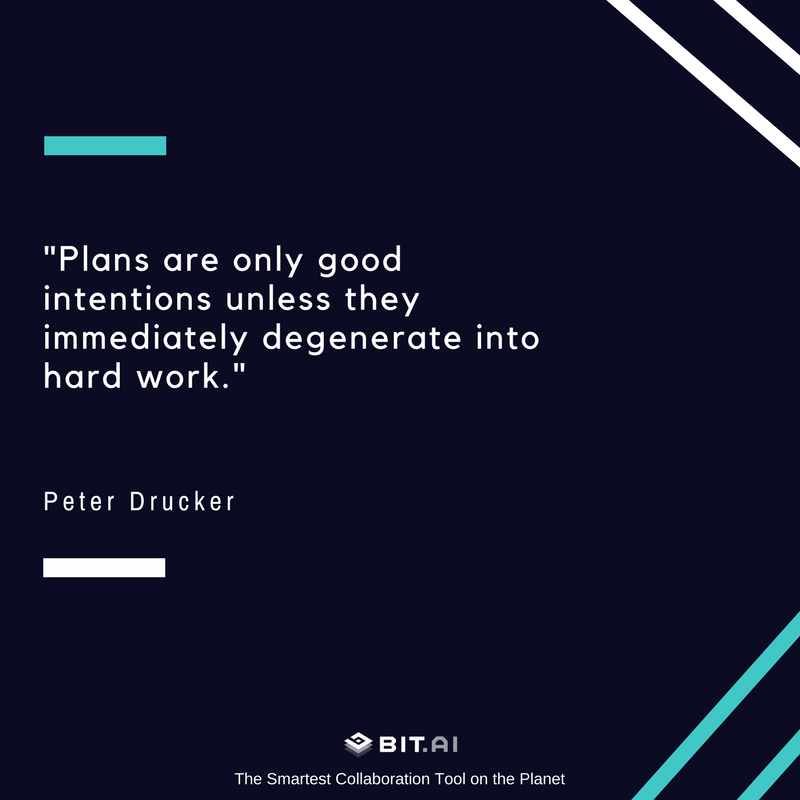 Hard Work Quote #10
"We live in the kind of society where, in almost all cases, hard work is rewarded." -Neil deGrasse Tyson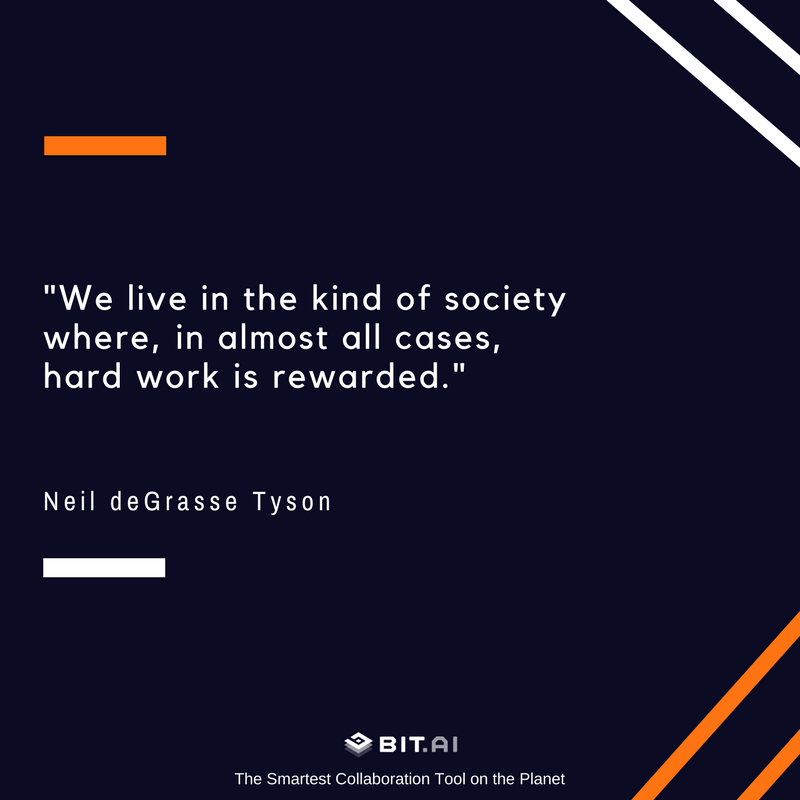 Hard Work Quote #11
"I think that my biggest attribute to any success that I have had is hard work. There really is no substitute for working hard." -Maria Bartiromo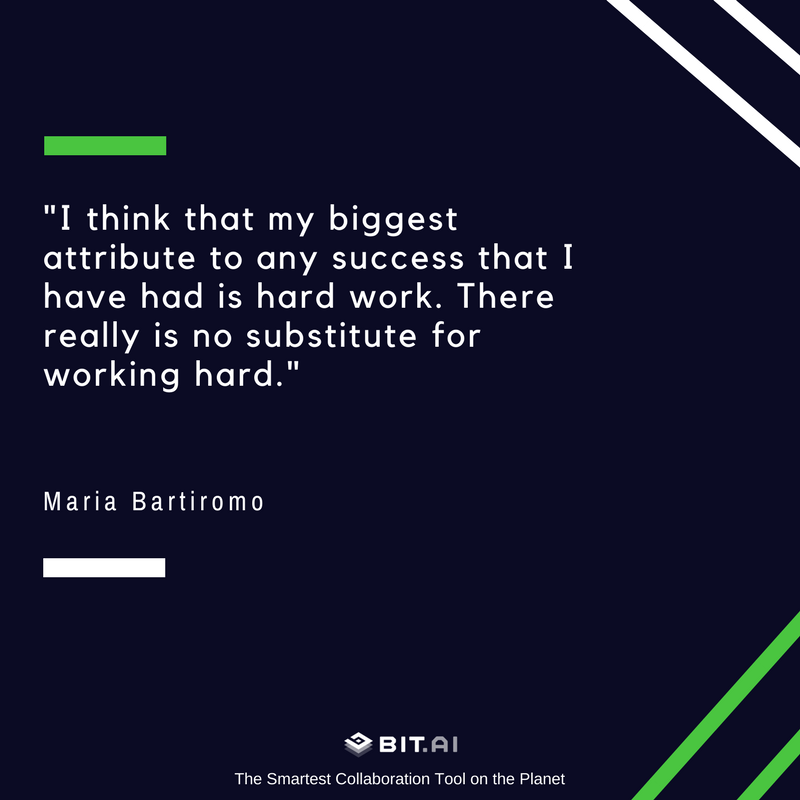 Hard Work Quote #12
"Perseverance is the hard work you do after you get tired of doing the hard work you already did." -Newt Gingrich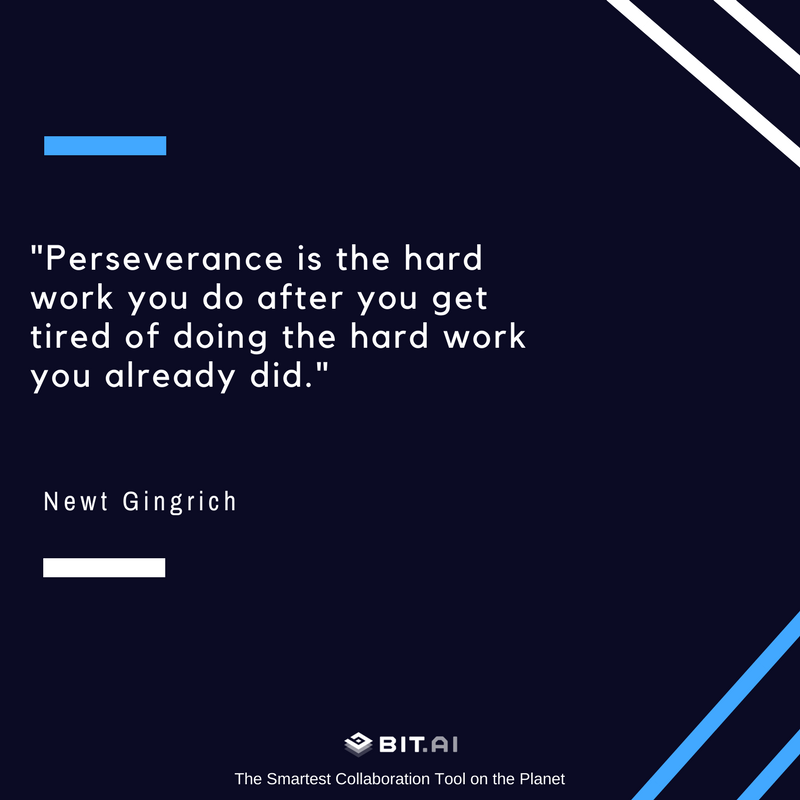 Hard Work Quote #13
"If people knew how hard I worked to achieve my mastery, it wouldn't seem so wonderful after all." – Michelangelo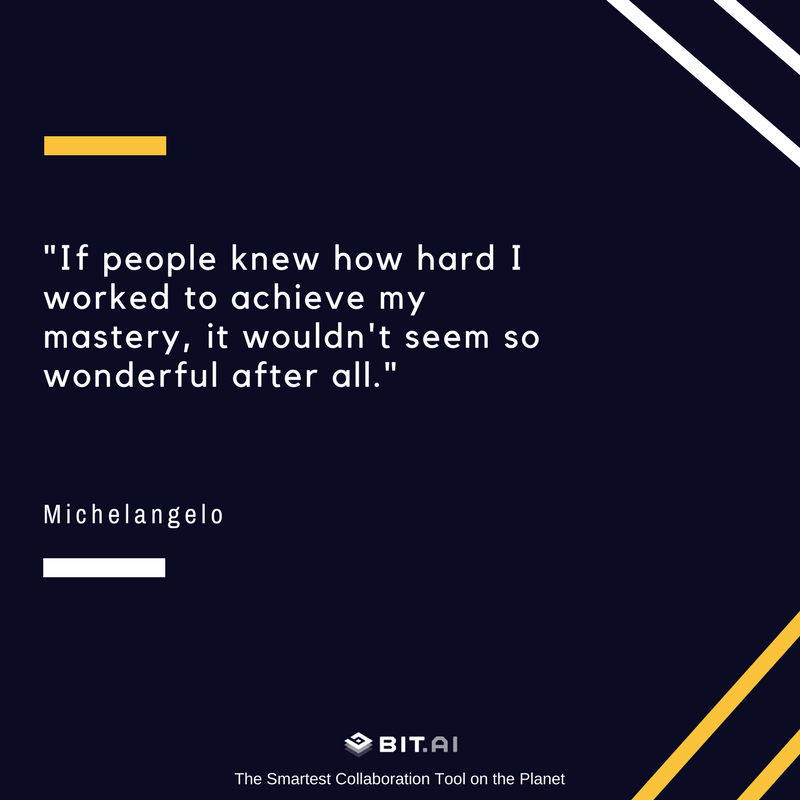 Hard Work Quote #14
"I think the thing about that was I was always willing to work; I was not the fastest or biggest player but I was determined to be the best football player I could be on the football field and I think I was able to accomplish that through hard work."
-Jerry Rice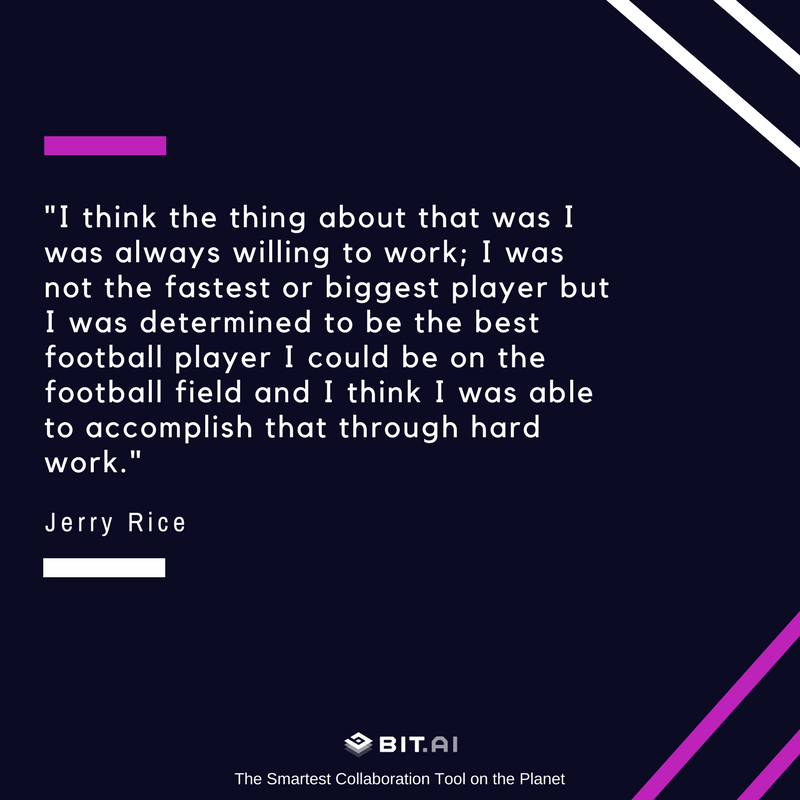 Hard Work Quote #15
"There are no secrets to success. It is the result of preparation, hard work, and learning from failure." -Colin Powell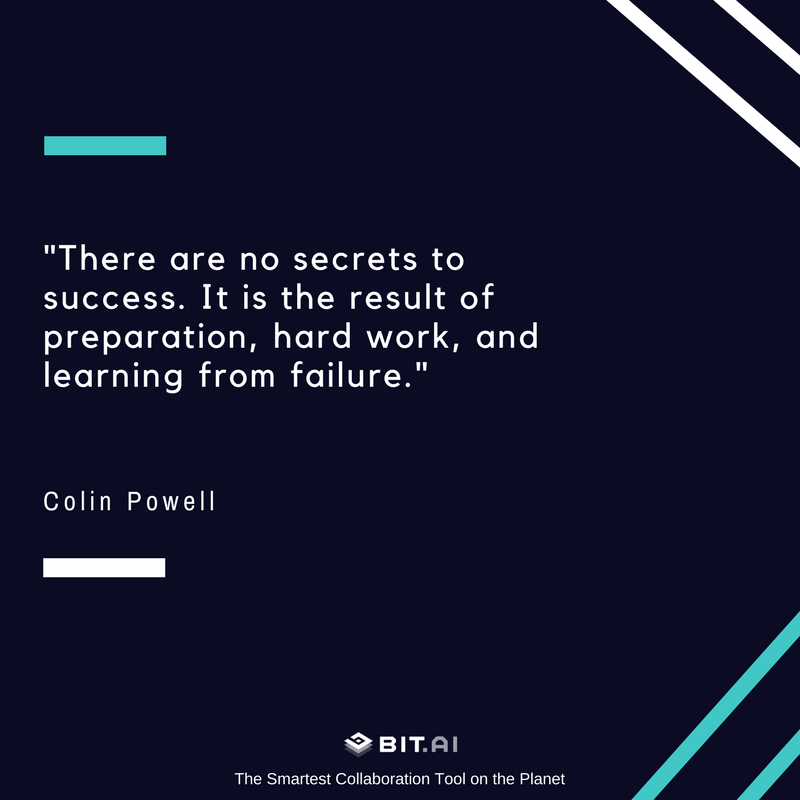 Hard Work Quote #16
"I'm a greater believer in luck, and I find the harder I work the more I have of it"
– Thomas Jefferson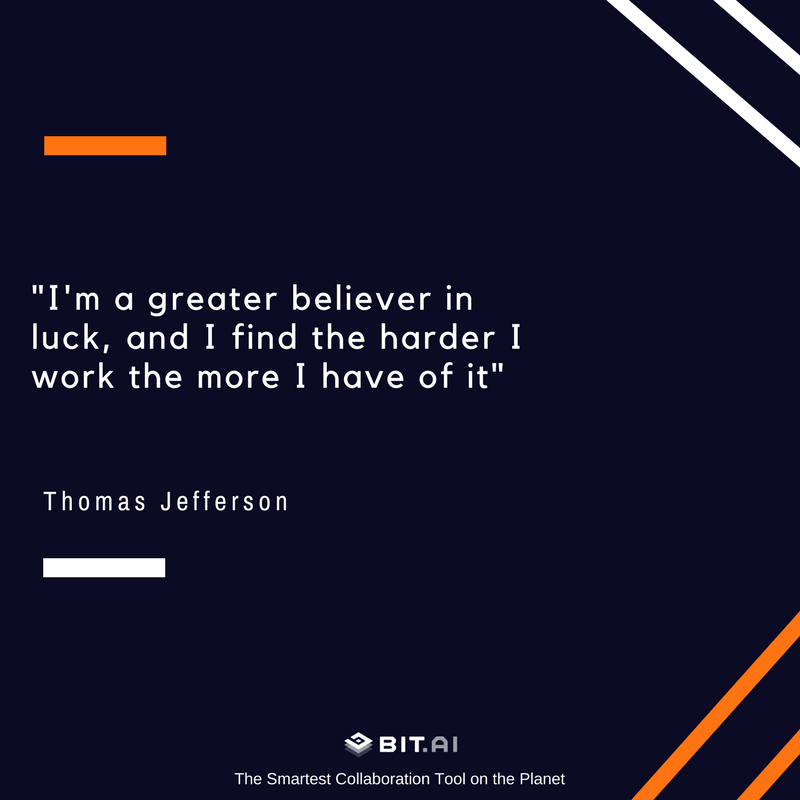 Hard Work Quote #17
"My first job was washing dishes in the basement of a nursing home for $2.10 an hour, and I learned as much about the value of hard work there as I ever did later." -Douglas Preston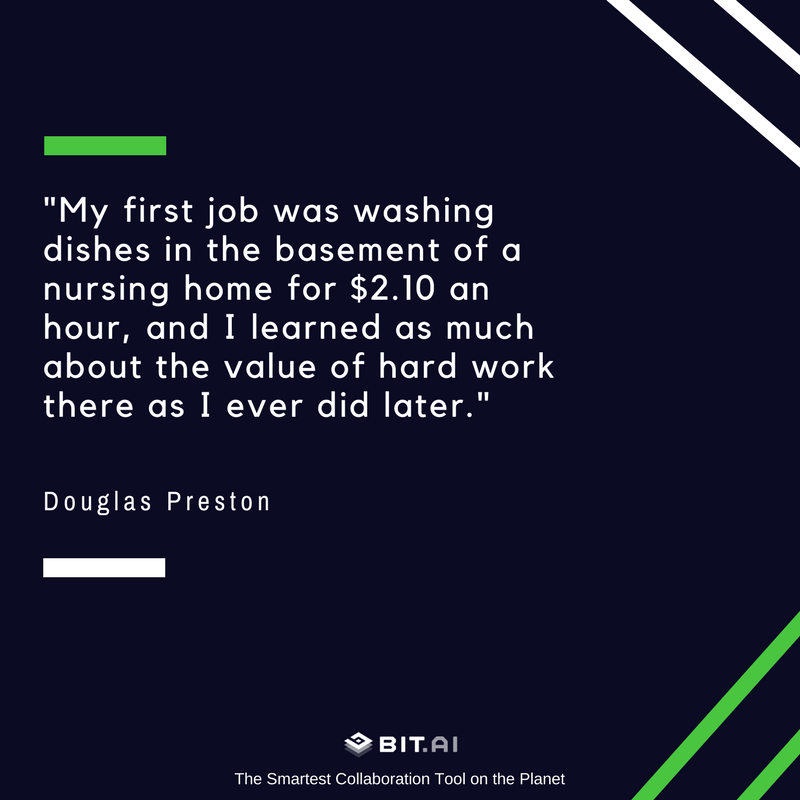 Hard Work Quote #18
"It's hard to beat a person who never gives up." – Babe Ruth
Hard Work Quote #19
"Things may come to those who wait, but only the things left by those who hustle."
-Anonymous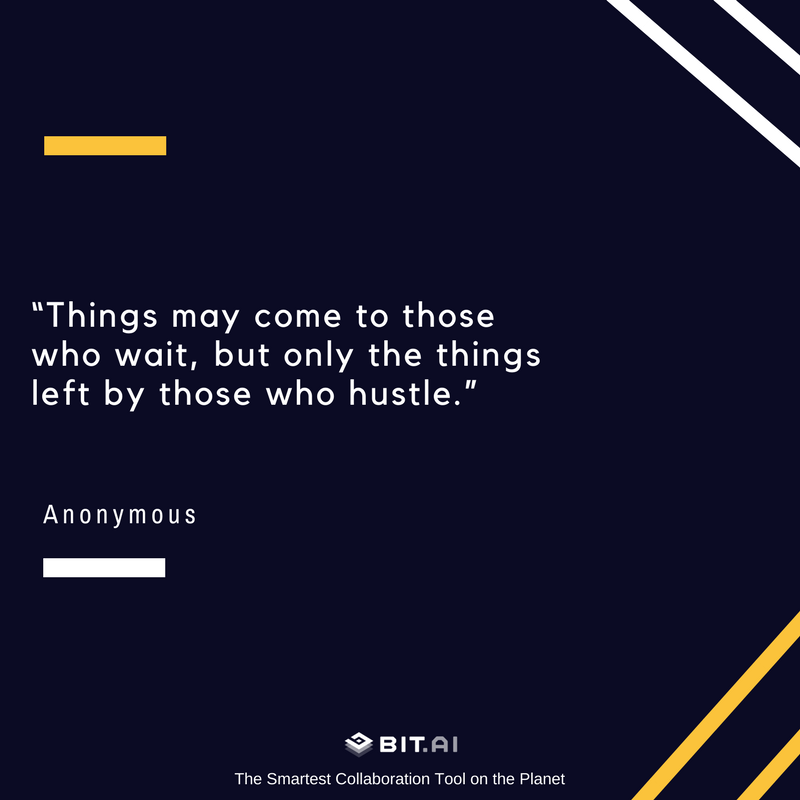 Hard Work Quote #20
"Winners embrace hard work. They love the discipline of it, the trade-off they're making to win. Losers, on the other hand, see it as punishment. And that's the difference." -Lou Holtz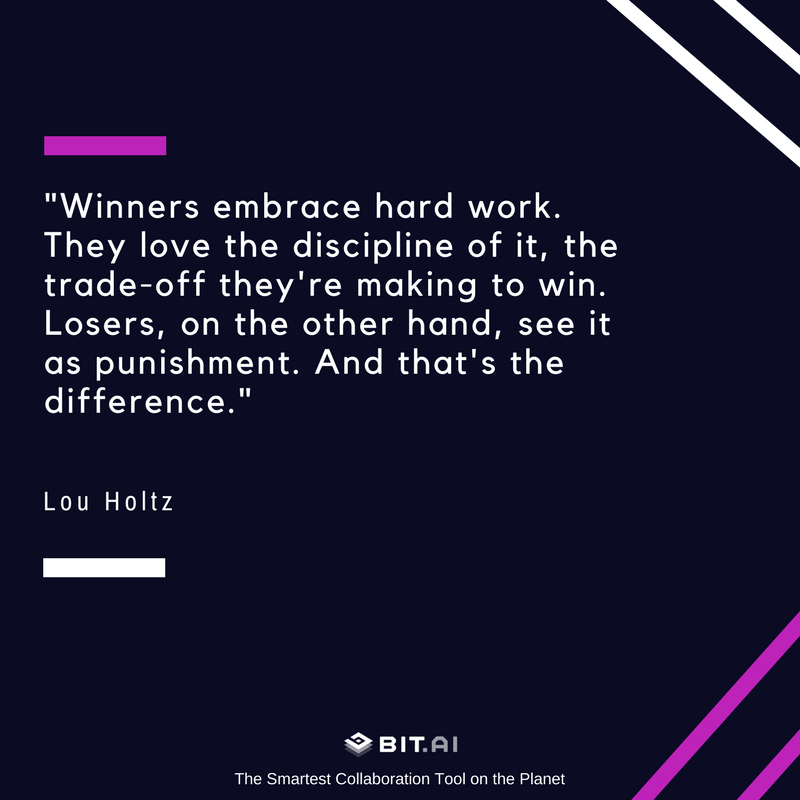 Hard Work Quote #21
"The trouble with opportunity is that it always comes disguised as hard work." – Anonymous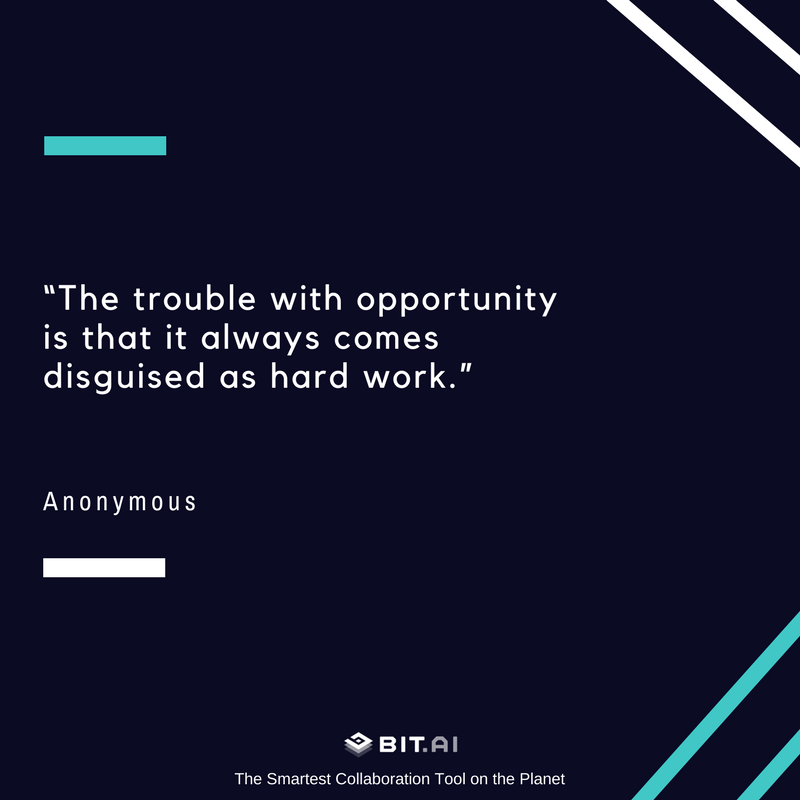 Hard Work Quote #22
"When I was young, I observed that nine out of ten things I did were failures. So I did ten times more work."– George Bernard Shaw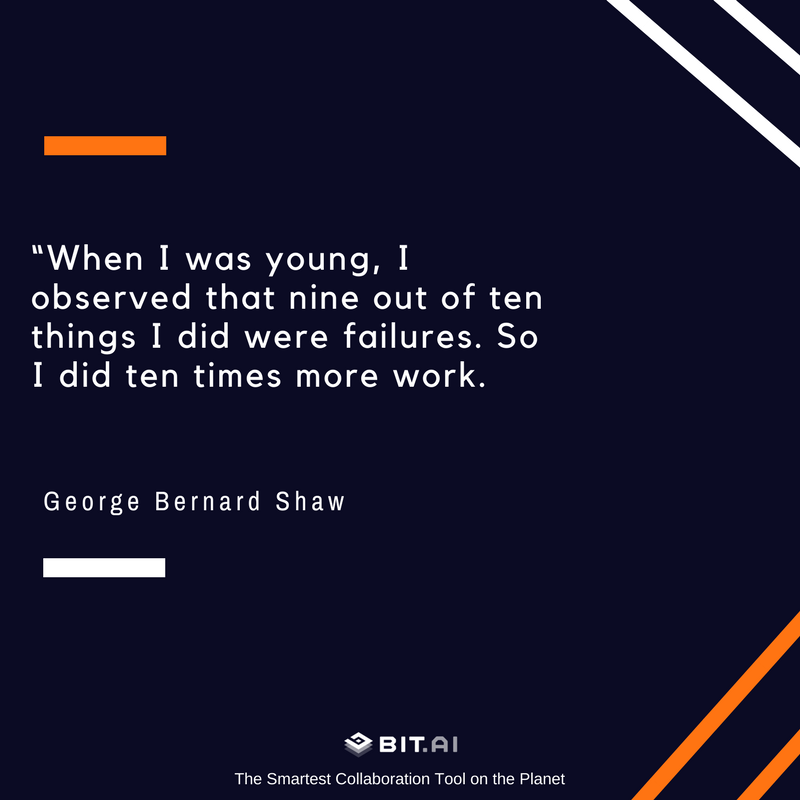 Hard Work Quote #23
"Successful people are not gifted; they just work hard, then succeed on purpose."
– G.K. Nielson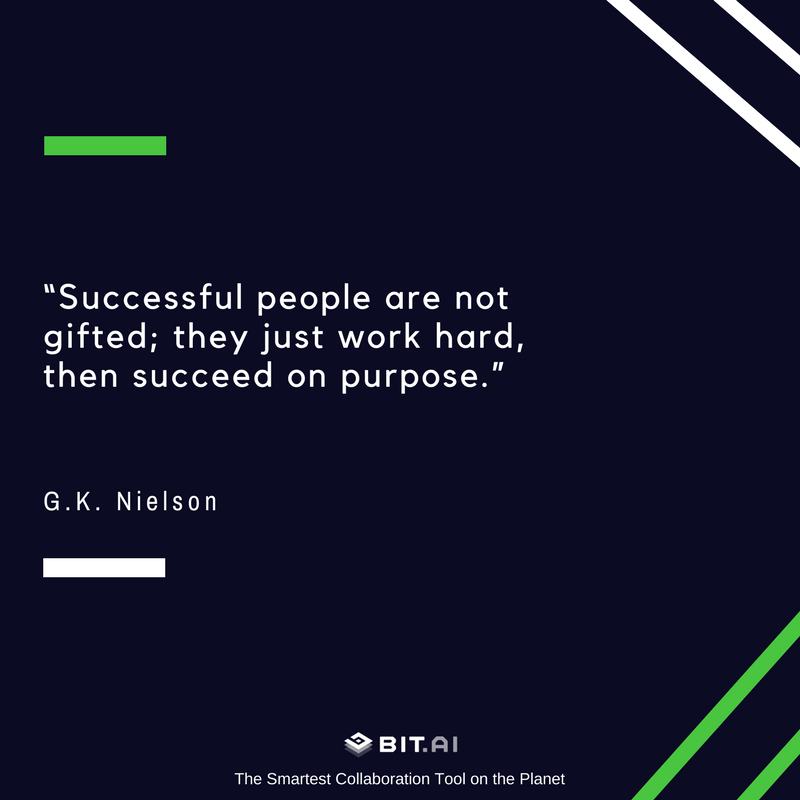 Hard Work Quote #24
 "When you live for a strong purpose, then hard work isn't an option. It's a necessity."  – Steve Pavlina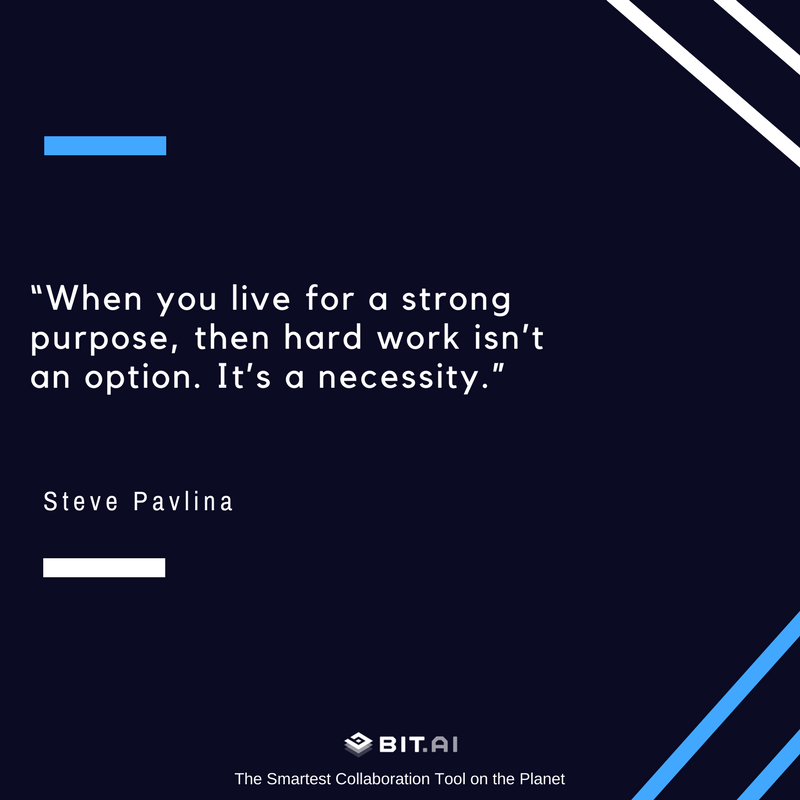 Hard Work Quote #25
"Be humble. Bu hungry. And always be the hardest worker in the room."
-Dwayne Johnson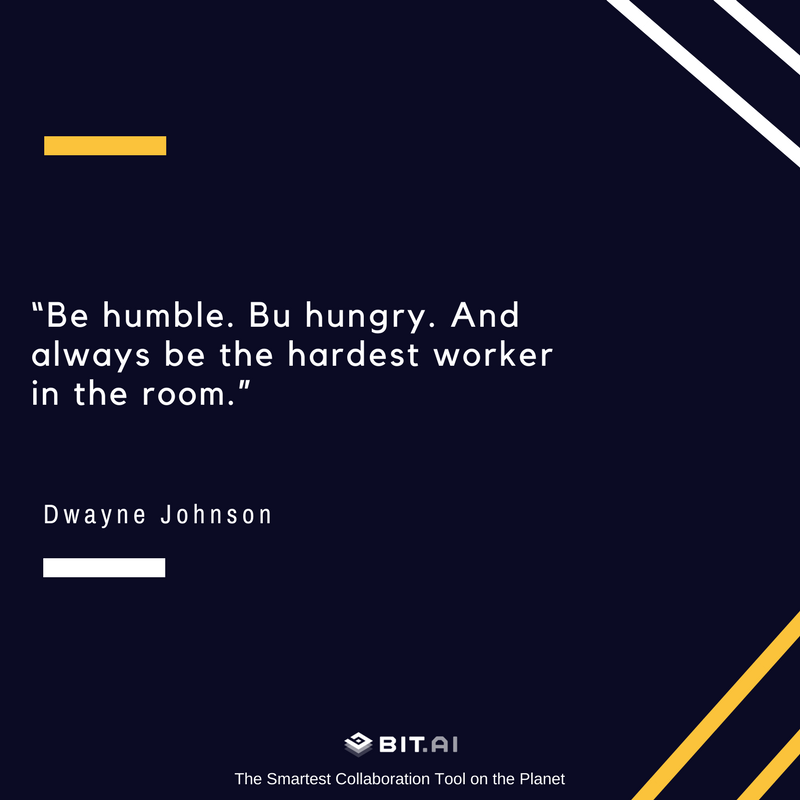 Hard Work Quote #26
"Hard work spotlights the character of people: some turn up their sleeves, some turn up their noses, and some don't turn up at all." – Sam Ewing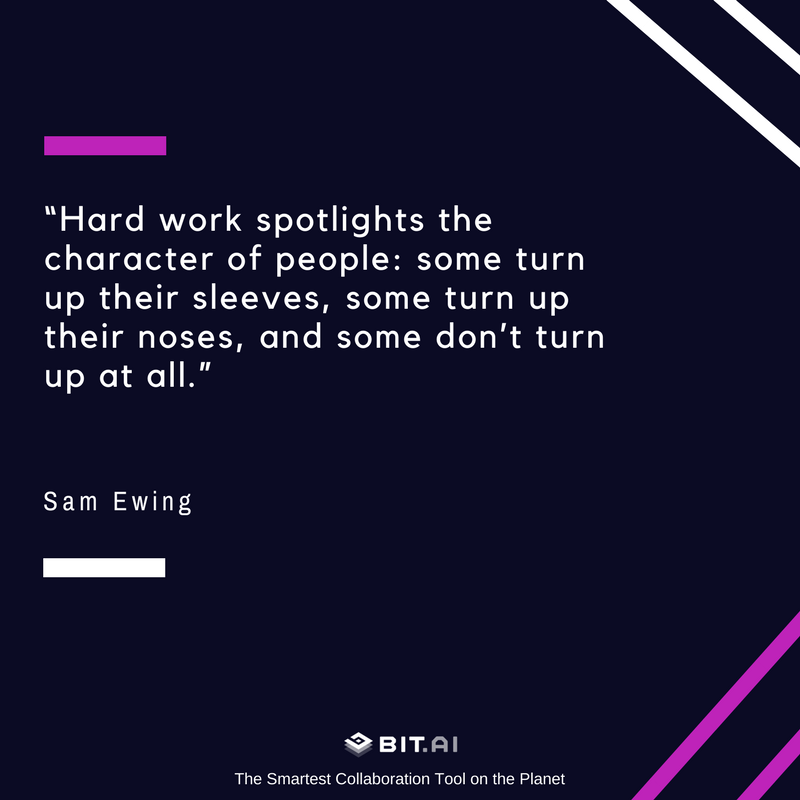 Hard Work Quote #27
"Nothing ever comes to one, that is worth having, except as a result of hard work."
– Booker T. Washington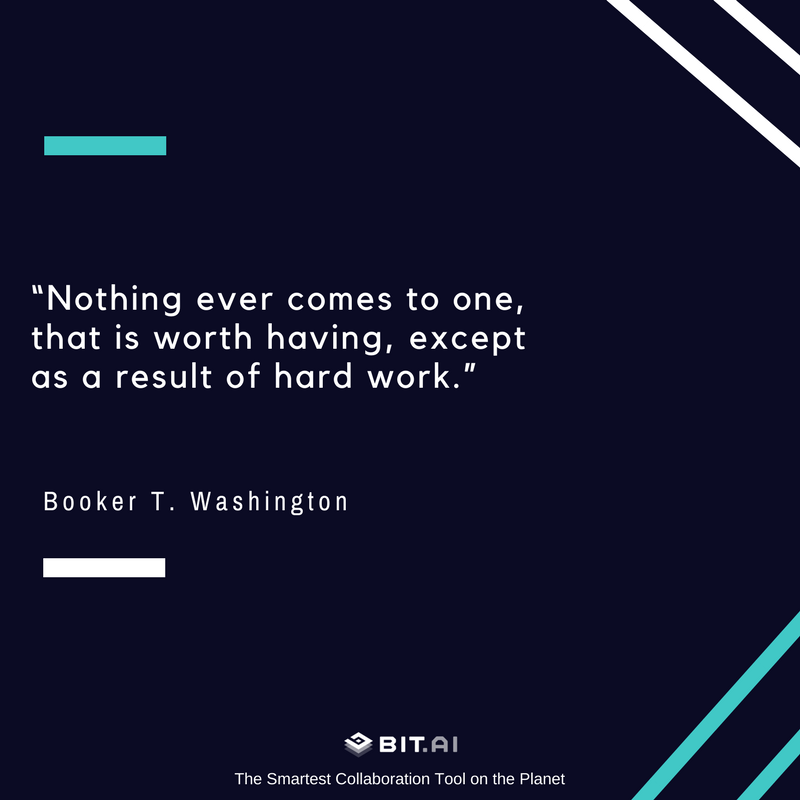 Hard Work Quote #28
"Nobody's a natural. You work hard to get good and then work to get better. It's hard to stay on top." –Paul Coffey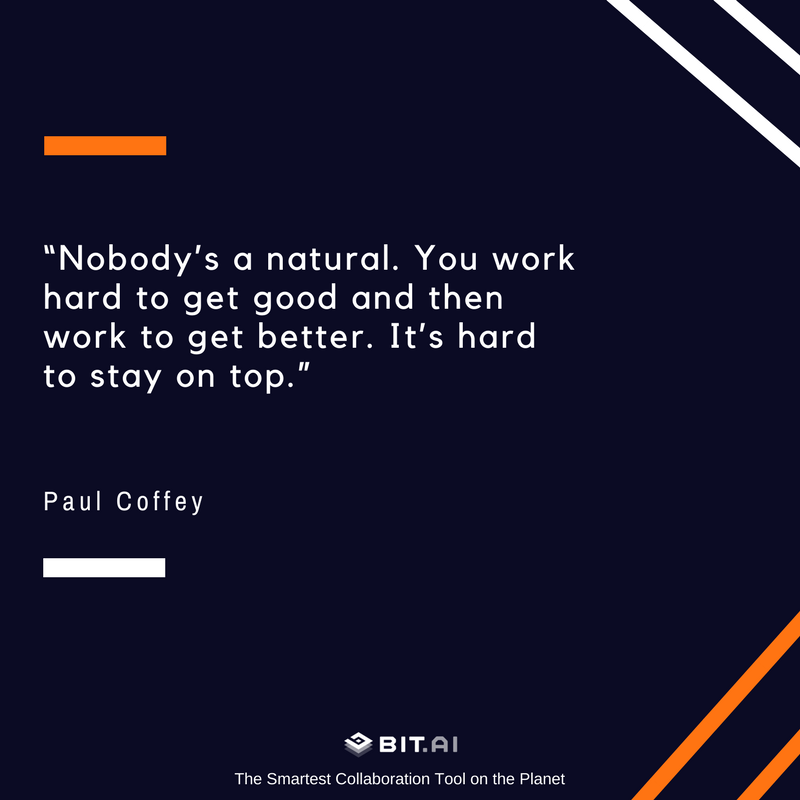 Hard Work Quote #29
"A day of worry is more exhausting than a week of work." -John Lubbock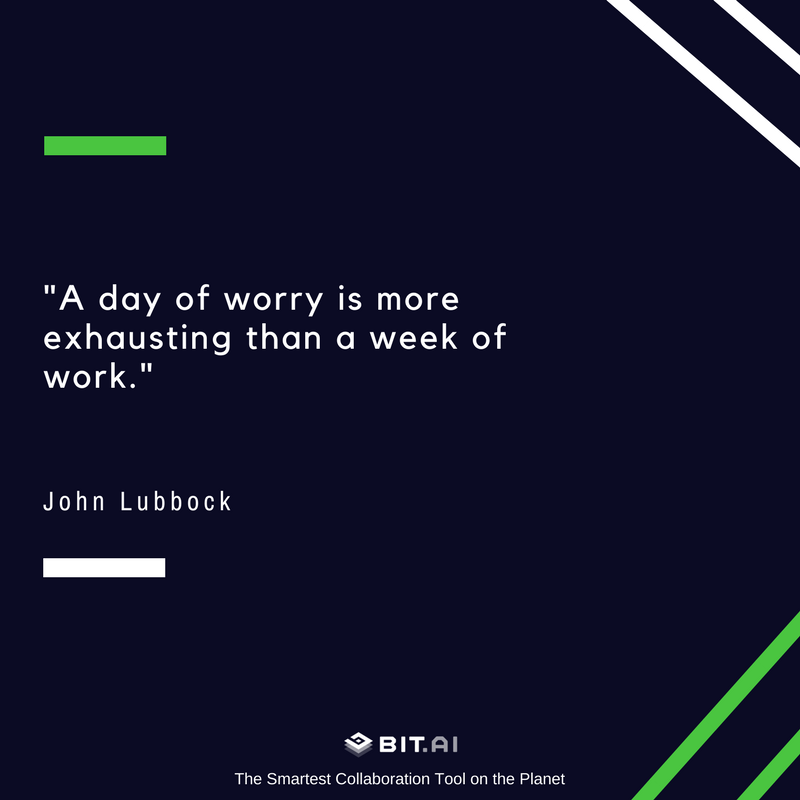 Hard Work Quote #30
"I hated every minute of training, but I said, 'Don't quit. Suffer now and live the rest of your life as a champion." -Muhammad Ali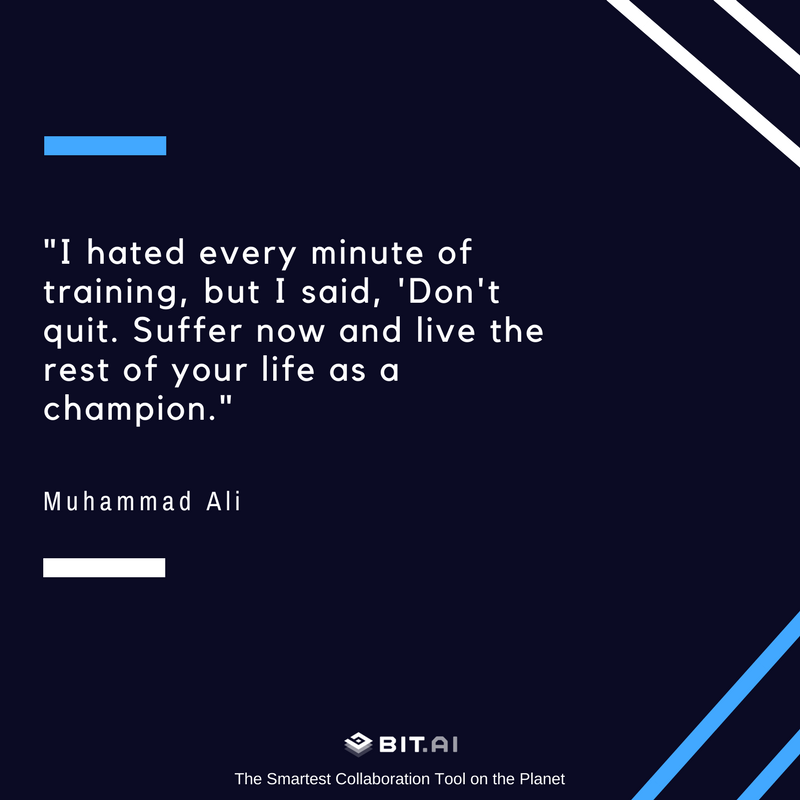 We hope that these hard work quotes will inspire you to never stop chasing your dreams and keep hustling until you get there! Which one of these hard work quotes is your favorite? Are there any hard work quotes you live by? Do let us know in the comments below!
Related posts