Do you often find yourself procrastinating at work? Maybe you're having a slow day or you're distracted by all the things around you or you're simply not feeling up to the mark.
On days like those, you'll notice that you have a lack of motivation to move forward and you will find yourself feeling guilty for wasting time and delaying work.
But this doesn't mean that you're a bad employee or that you're worthless and undeserving. It simply means that you're a human being who needs a little dose of motivation to get going.
It's easy to feel like you're not doing enough or that you can't achieve your goals and it's okay to feel that way. Remember that everyone has both good days and bad days.
While a good day can significantly make your performance better, a bad day can do the opposite. But a little push and change in perspective can do wonders to your sluggish day at work.
A simple, yet effective way to help boost your employees is by motivating them through words. This is because words have a huge impact on people. They have the power to make or break a person's morale.
As author Yehuda Berg once said, "Words are singularly the most powerful force available to humanity… Words have energy and power with the ability to help, to heal, to hurt, to harm, to humiliate, and to humble."
Words, when chosen correctly, can create a positive impact on our own lives and the lives of those around us. The right words can motivate you lifelong, but merely saying "chop-chop, let's go!" is not going to boost anyone's energy.
What you need are some motivational quotes for work to bring in those positive vibes and inspire people to push forward and perform better.
That's why we have gathered for you a list of some of the most inspiring motivational quotes that you can integrate into your company culture to set the tone and ignite the passion needed to keep you on track.
Let's take a look at them, shall we?
Motivational Quotes to Boost Performance!
Quote # 1
"You can't go back and change the beginning, but you can start where you are and change the ending." – C.S. Lewis
Quote # 2
"When we strive to become better than we are, everything around us becomes better too." – Paulo Coelho
Quote # 3
"You don't have to see the whole staircase, just take the first step." – Martin Luther King, Jr.
Quote # 4
"It does not matter how slowly you go, so long as you do not stop." – Confucius
Quote # 5
"It's not the load that breaks you down, it's the way you carry it." – Lou Holtz
Quote # 6
"Out of clutter, find simplicity. From discord, find harmony. In the middle of difficulty lies opportunity." – Albert Einstein
Quote # 7
"A year from now you may wish you had started today." – Karen Lamb
Quote # 8
'The best way to predict the future is to create it.' – Peter Drucker
Read more: 40+ Determination Quotes to Improve Willpower & Persistence!
Quote # 9
"It always seems impossible until it's done." – Nelson Mandela
Quote # 10
"We can do anything we want to do if we stick to it long enough." – Helen Keller
Quote # 11
"One of the lessons that I grew up with was to always stay true to yourself and never let what somebody else says distract you from your goals." – Michelle Obama
Quote # 12
"Believe you can and you're halfway there." – Theodore Roosevelt
Quote # 13
"Even if you're on the right track, you'll get run over if you just sit there." – Will Rogers
Quote # 14
"Great things are done by a series of small things brought together" – Vincent Van Gogh
Quote # 15
"I hated every minute of training, but I said, 'Don't quit. Suffer now and live the rest of your life as a champion." – Muhammad Ali
Quote # 16
"To accomplish great things, we must not only act, but also dream, not only plan, but also believe." – Anatole France
Quote # 17
"Never do tomorrow what you can do today. Procrastination is the thief of time." – Charles Dickens
Quote # 18
"You cannot swim for new horizons until you have courage to lose sight of the shore." – William Faulkner
Quote # 19
"You can motivate by fear, and you can motivate by reward. But both those methods are only temporary. The only lasting thing is self-motivation." – Homer Rice
Quote # 20
"The secret to achievement is getting started. The secret of getting started is breaking your complex overwhelming tasks into small manageable tasks, and then waste no time starting on the first one." – Mark Twain
Quote # 21
"The harder the battle, the sweeter the victory." – Les Brow
Quote # 22
"I find that the harder I work, the more luck I seem to have." – Thomas Jefferson
Quote # 23
"I wish I could tell you it gets better. But it doesn't get better. You get better." – Joan Rivers
Quote # 24
"Some things cannot be taught; they must be experienced. You never learn the most valuable lessons in life until you go through your own journey." – Roy T. Bennett
Quote # 25
"The way to get started is to quit talking and begin doing." – Walt Disney
Quote # 26
"All growth depends upon activity. There is no development physically or intellectually without effort, and effort means work." – Calvin Coolidge
Quote # 27
"Always concentrate on how far you have come, rather than how far you have left to go. The difference in how easy it seems will amaze you." – Heidi Johnson
Quote # 28
 "It's not always that we need to do more but rather that we need to focus on less." – Nathan W. Morris
Quote # 29
"I learned this, at least, by my experiment; that if one advances confidently in the direction of his dreams, and endeavors to live the life which he has imagined, he will meet with a success unexpected in common hours." – Henry David Thoreau
Quote # 30
Forget past mistakes. Forget failures. Forget everything except what you're going to do now and do it. – William Durant
Quote # 31
"Through perseverance, many people win success out of what seemed destined to be certain failure." – Benjamin Disraeli
Quote # 32
"Things may come to those who wait, but only the things left by those who hustle." – Abraham Lincoln
Quote # 33
"If you spend too much time thinking about a thing, you'll never get it done." – Bruce Lee
Quote # 34
 "A lot of people have ideas, but there are few who decide to do something about them now. Not tomorrow. Not next week. But today." – Nolan Bushnell
Quote # 35
"There's a tendency to mistake preparation for productivity. You can prepare all you want, but if you never roll the dice you'll never be successful." – Shia LaBeouf
Quote # 36
"Amateurs sit and wait for inspiration, the rest of us just get up and go to work." – Stephen King
Quote # 37
"Time is not refundable; use it with intention." – Unknown
Quote # 38
"When you waste a moment, you have killed it in a sense, squandering an irreplaceable opportunity. But when you use the moment properly, filling it with purpose and productivity, it lives on forever." – Menachem Mendel Scheerson
Quote # 39
"The really happy people are those who have broken the chains of procrastination, those who find satisfaction in doing the job at hand. They're full of eagerness, zest, productivity. You can be, too." – Norman Vincent Peale
Quote # 40
"What lies behind us and what lies before us are tiny matters compared to what lies within us." – Ralph Waldo Emerson
Quote # 41
"Productivity is never an accident. It is always the result of a commitment to excellence, intelligent planning, and focused effort." – Paul J. Meyer
Quote # 42
"'Tomorrow' is the thing that's always coming but never arrives. 'Today' is the thing that's already here and never leaves. And because that's the case, I would much prefer to invest in today than sit around waiting for an arrival that's not arriving." – Craig D. Lounsbrough
Quote # 43
"Someone once told me that 'time' is a predator that stalks us all our lives. But I rather believe that time is a companion who goes with us on the journey and reminds us to cherish every moment because it will never come again." – Jean-Luc Picard
Wrapping Up
In order to be successful, you must be able to motivate yourself even when there is a lack of determination and perseverance.
Of course, we all want to be productive and give our best shot at work, but sometimes you need the extra push and a change in perspective to keep going.

Positive and motivational quotes like the ones we have rounded up for you in this blog will help you pick yourself up and get back to the saddle.
These motivational quotes will make you think, introspect, and give you the push you didn't realize that you needed on a bad day of work. Never underestimate the power of words! Good luck, folks!
Further reads:
31 Teamwork Quotes That Will Fire Up Your Team!
100+ Power Words To Make You Stand Out From Competition!
Motivation Letter: What is it & How to Write it?
31 Uplifting Collaboration Quotes to Ignite Successful Teamwork!
30 Hard Work Quotes To Get You Motivated For Success
9 Ways to Improve Work Performance in 2022
Boost Employee Morale with these Effective Tips!
13 Tips to Empower your Employees
Related posts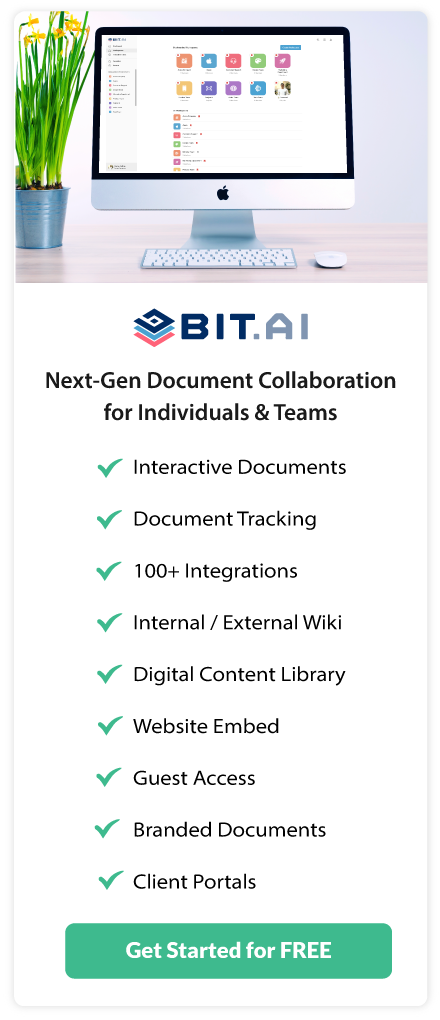 About Bit.ai
Bit.ai is the essential next-gen workplace and document collaboration platform. that helps teams share knowledge by connecting any type of digital content. With this intuitive, cloud-based solution, anyone can work visually and collaborate in real-time while creating internal notes, team projects, knowledge bases, client-facing content, and more.
The smartest online Google Docs and Word alternative, Bit.ai is used in over 100 countries by professionals everywhere, from IT teams creating internal documentation and knowledge bases, to sales and marketing teams sharing client materials and client portals.
👉👉Click Here to Check out Bit.ai.