Below is a list of 31 of the best teamwork quotes to inspire your team to work together and achieve greater heights. Each of these quotes is filled with great advice from some of the most brilliant leaders on the planet. Don't forget to share them with your team!
Teamwork is the force behind every successful business. Only when employees come together, share a common vision of the goal, put together their strengths, complement their weaknesses, and help each other in times of need- can an organization grow to its greatest heights. Teamwork leads to a multitude of benefits:
Builds a sense of community
Improves employee morale
Increased productivity
This leads to personal and professional development
Brainstorming ideas
Faster problem solving
Enhanced creativity
Faster execution of ideas
However, building a work culture where people not only cooperate with each other but also love to help each other and achieve goals in unison can be a bit of a challenge.
Often times teams are made just for the sake of it while employees work in silos. This usually leads to a lack of motivation, productivity, and efficiency.
Employees quickly lose sight of the company's mission which eventually affects the bottom line big time.
A whopping 97% of employees and executives believe lack of alignment within a team impacts the outcome of a task or project. So what can you do to foster a healthy culture of teamwork in your organization? Answer: Find a good quote!
Teamwork Quotes To Bring Your Team Together
An organization's best "product" is its employees. As the person reading this, it's your job to keep those employees motivated and inspired 24×7 and encourage get them to get work done, together.
Don't worry, we have decided to lend a hand and curated a list of some of the best teamwork quotes out there. Feel free to email these teamwork quotes in your internal newsletters, your slack group or heck, print these out and place it on your office walls. Go, get'em, team!
Teamwork Quote #1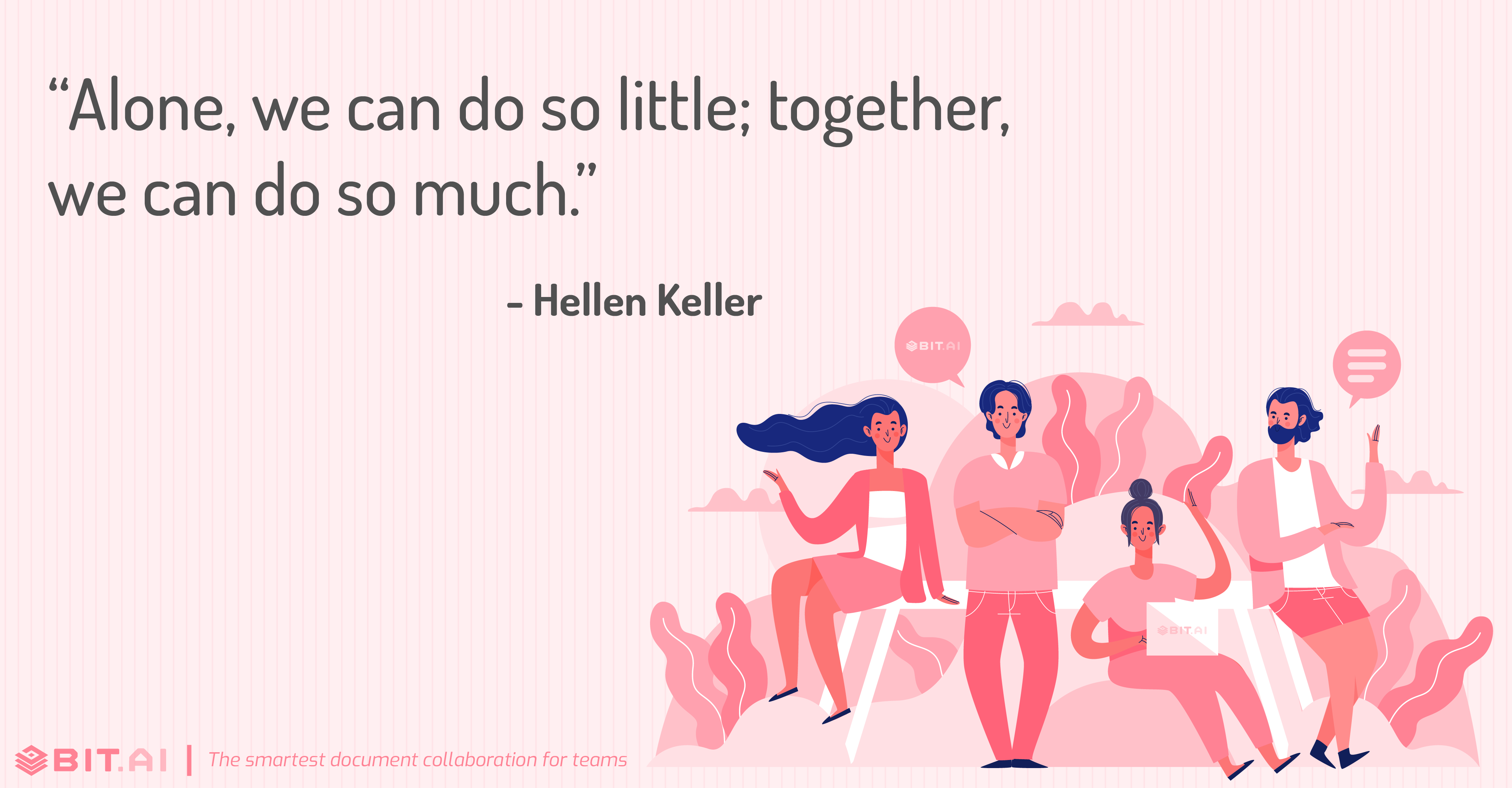 Teamwork Quote #2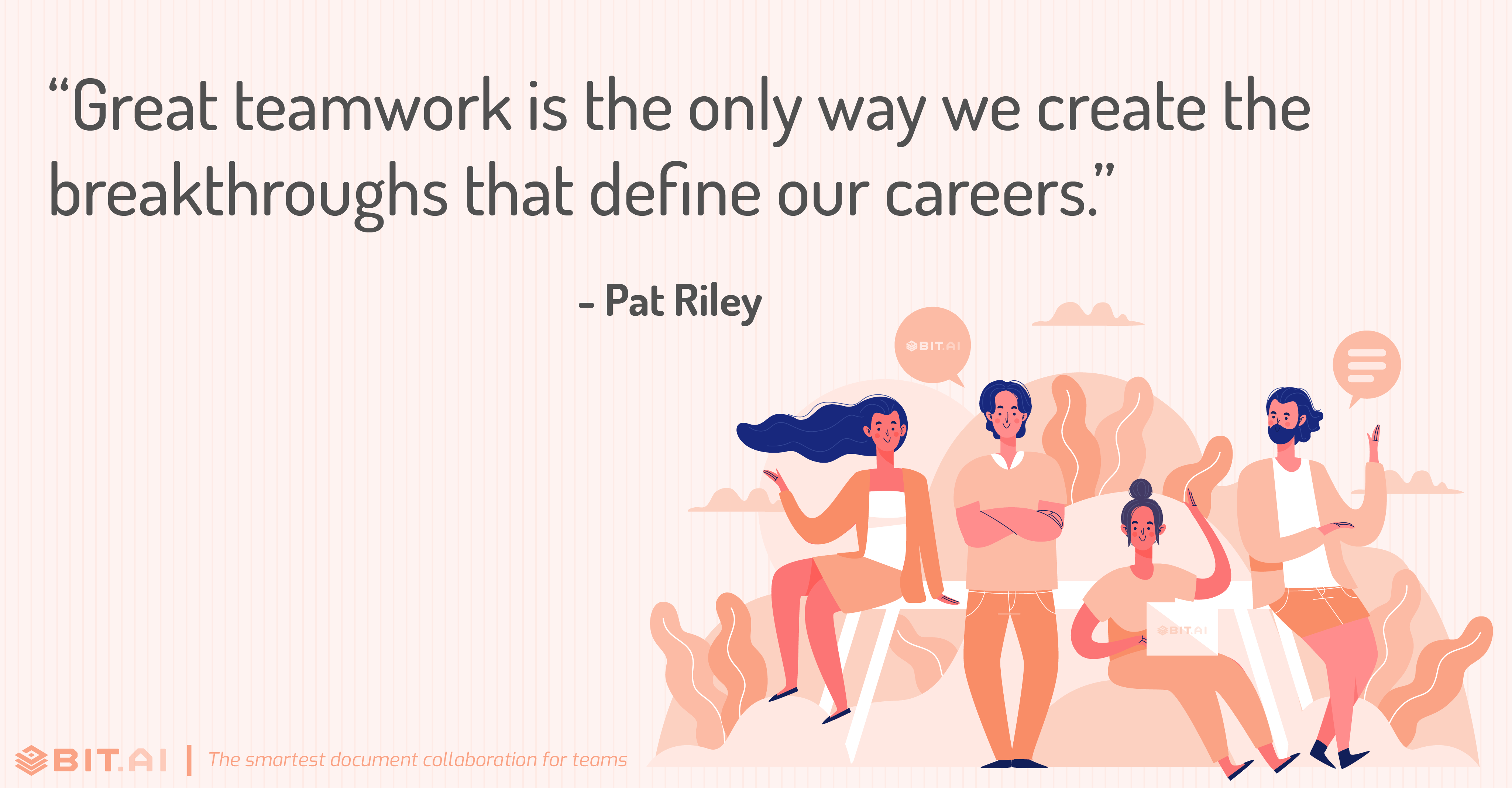 Teamwork Quote #3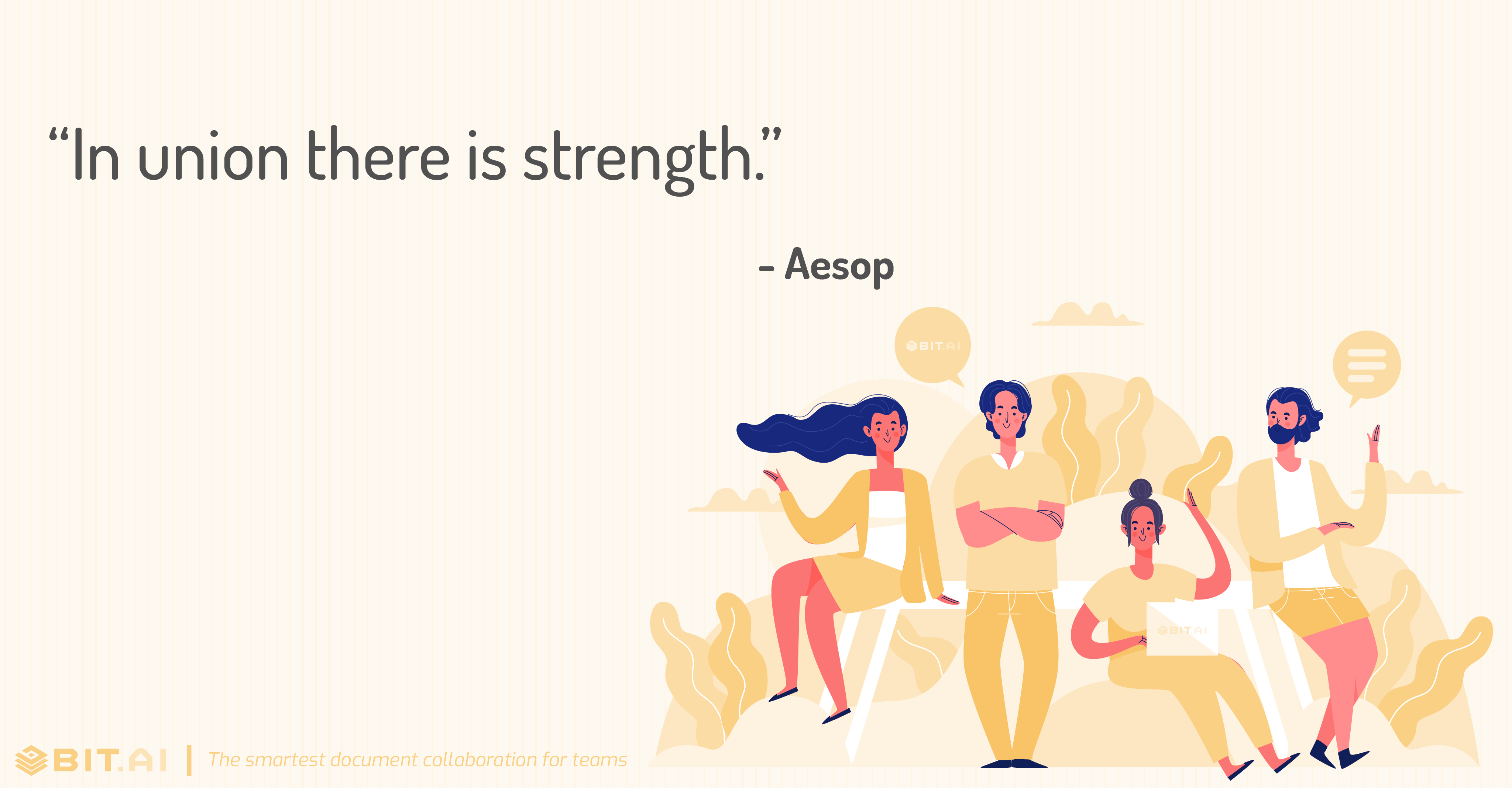 Teamwork Quote #4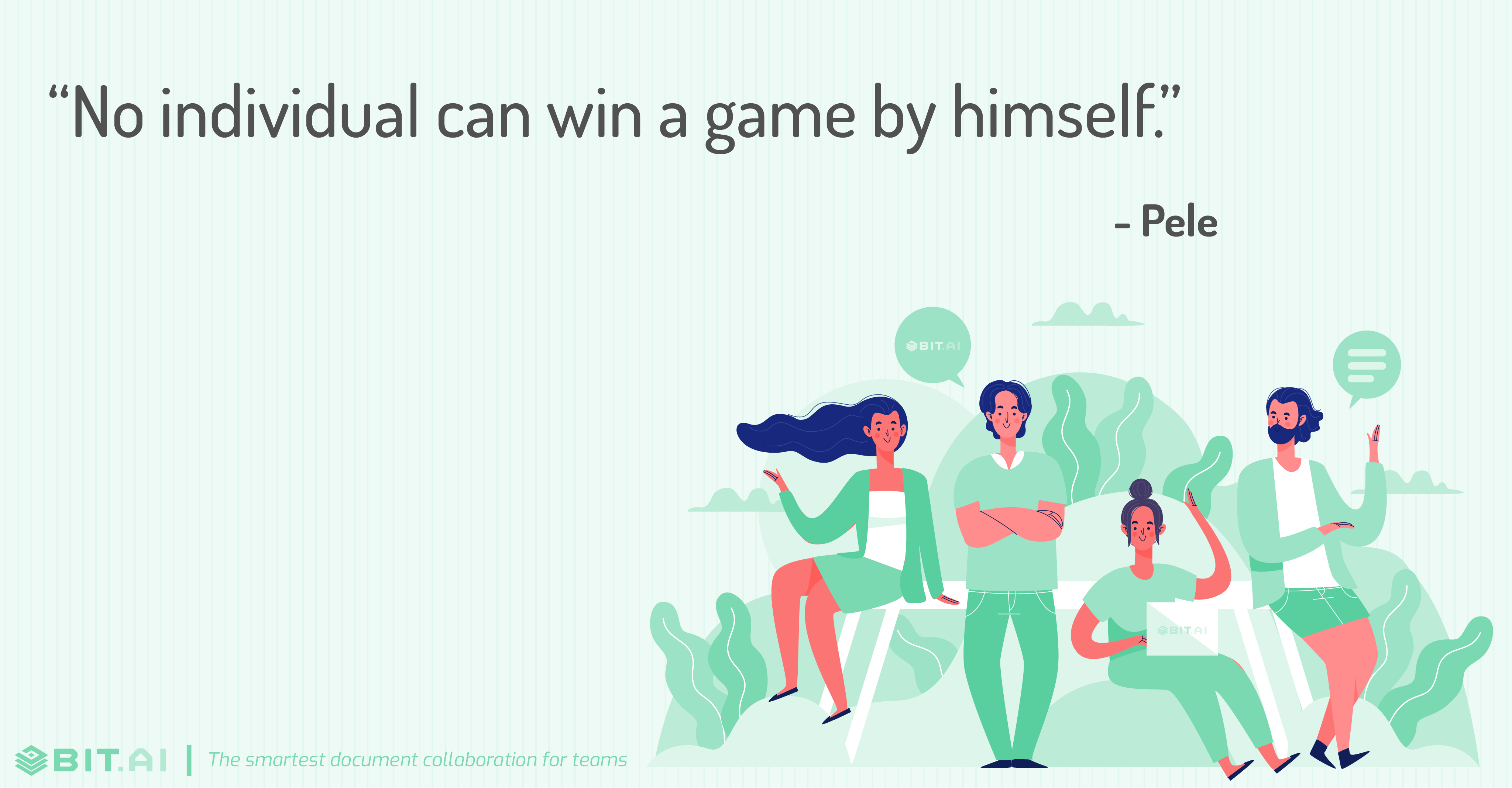 Read more: 31 Uplifting Collaboration Quotes To Ignite Successful Teamwork
Teamwork Quote #5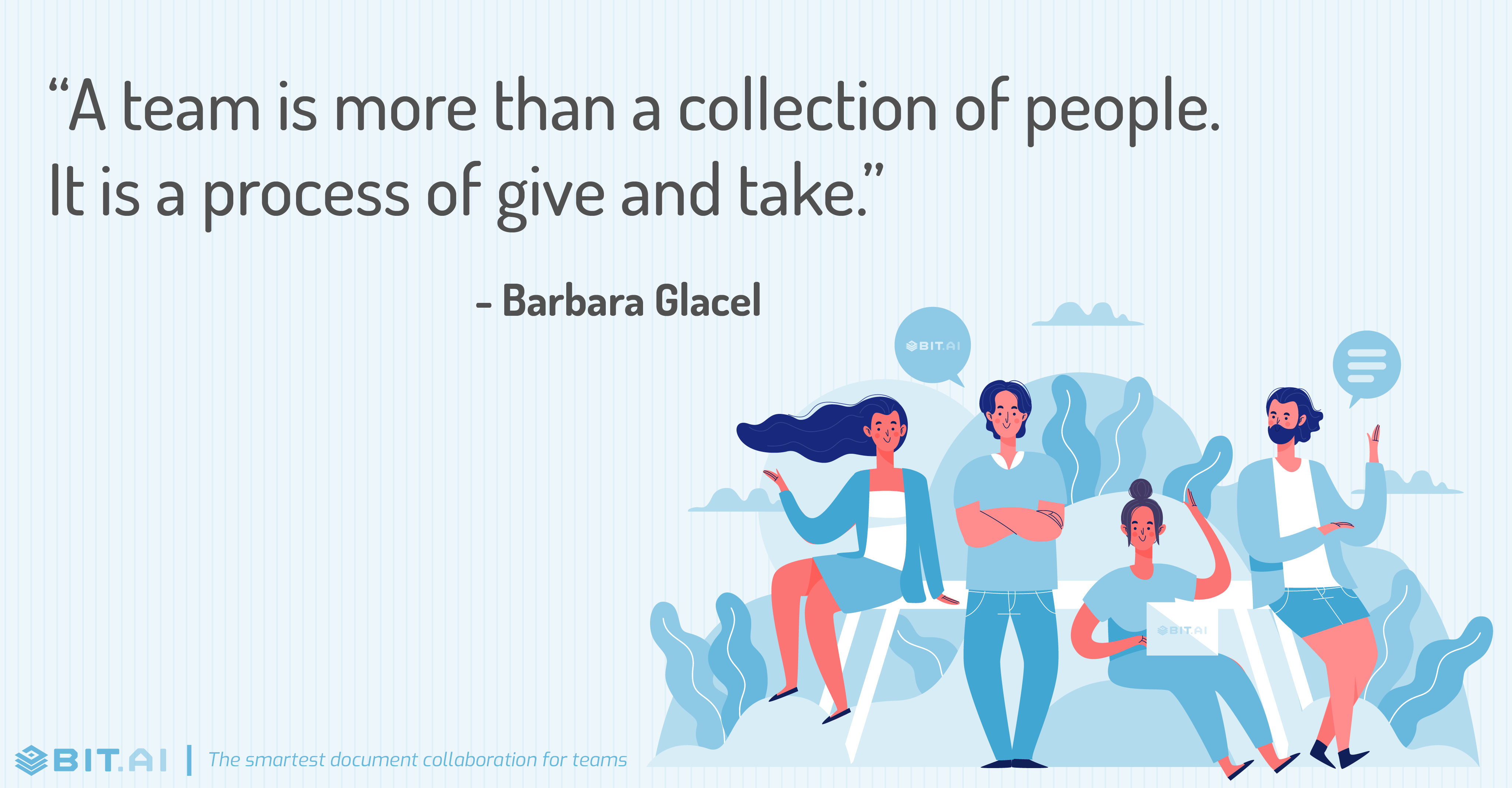 Teamwork Quote #6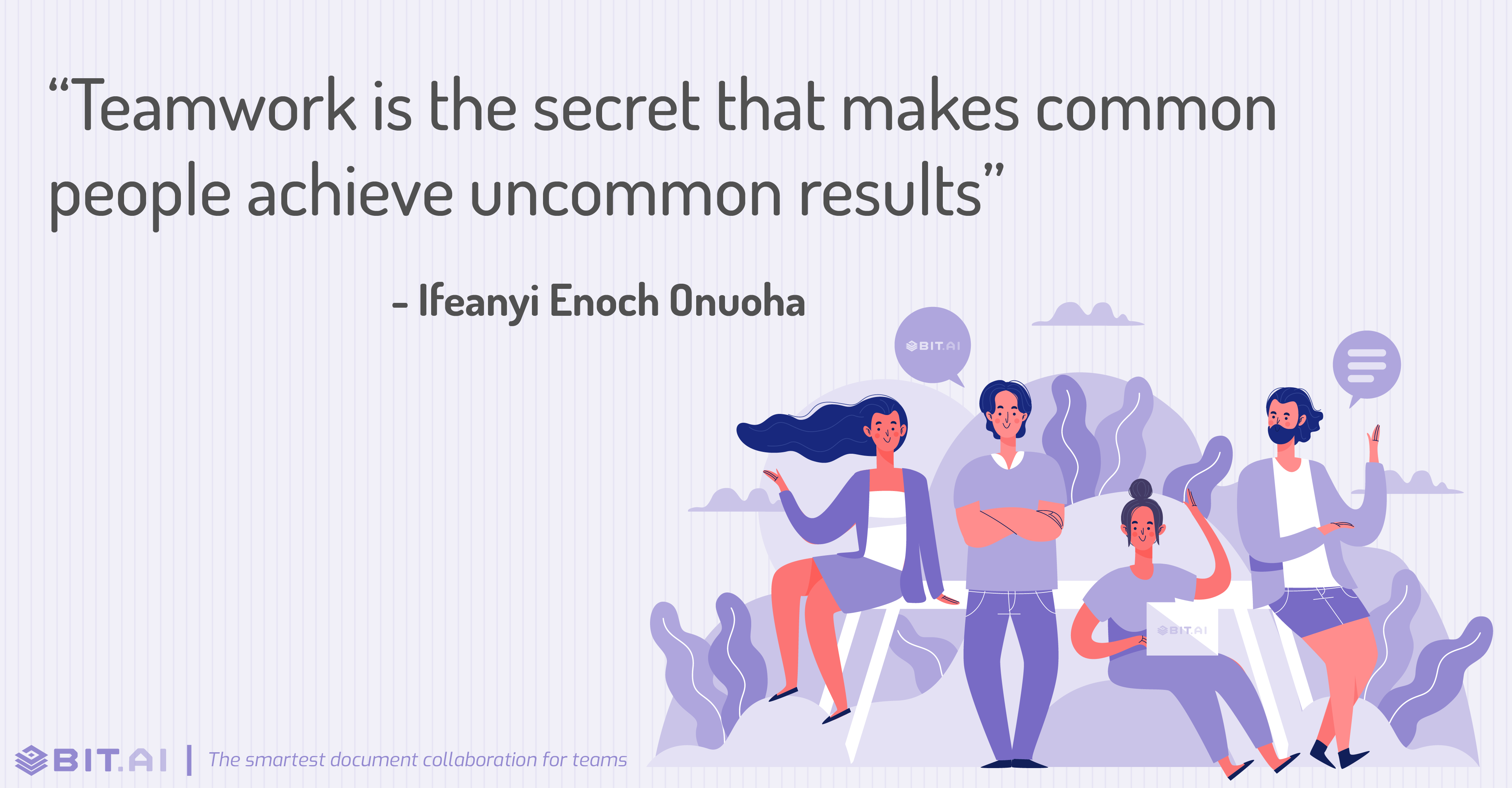 Teamwork Quote #7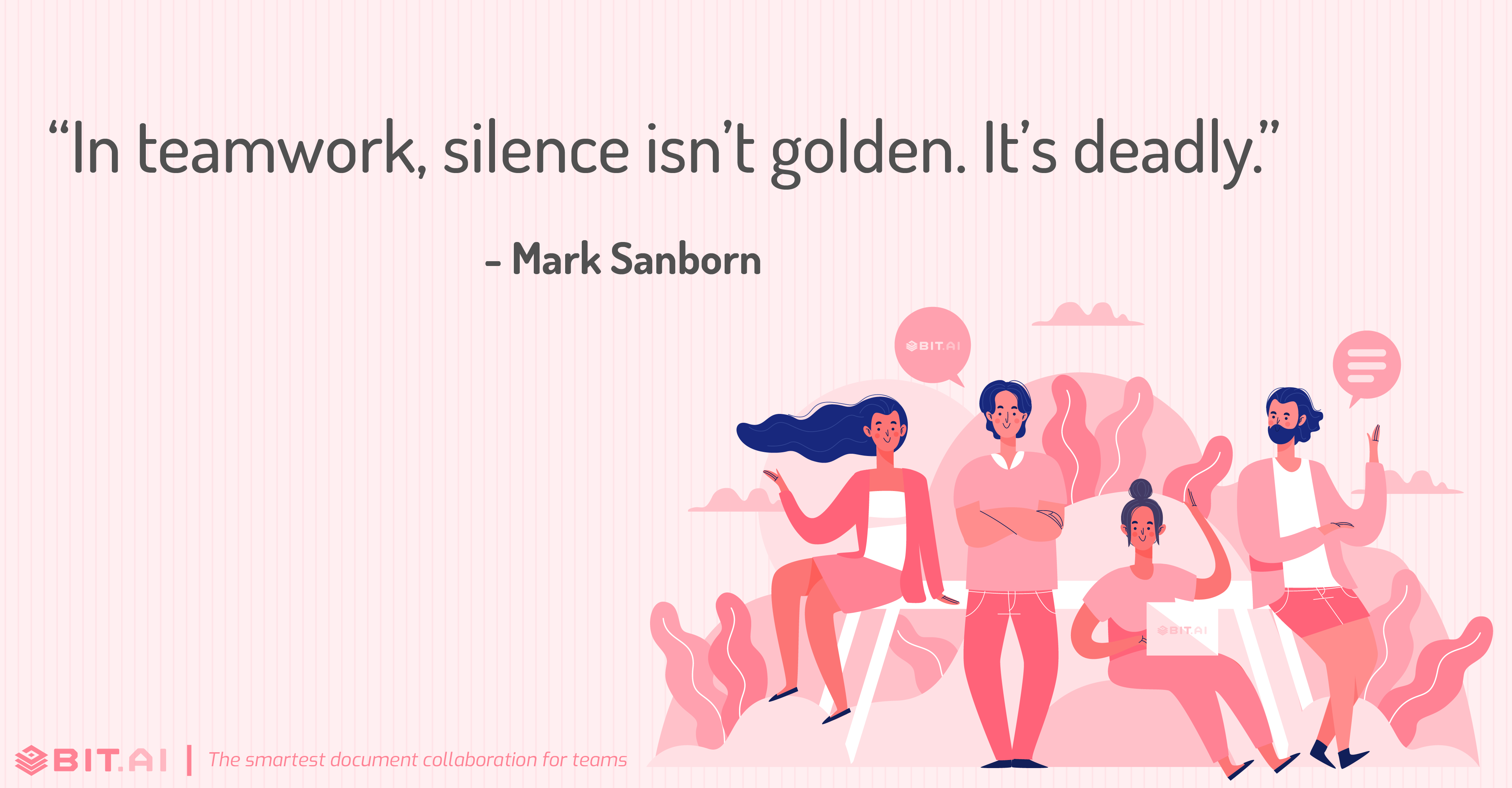 Teamwork Quote #8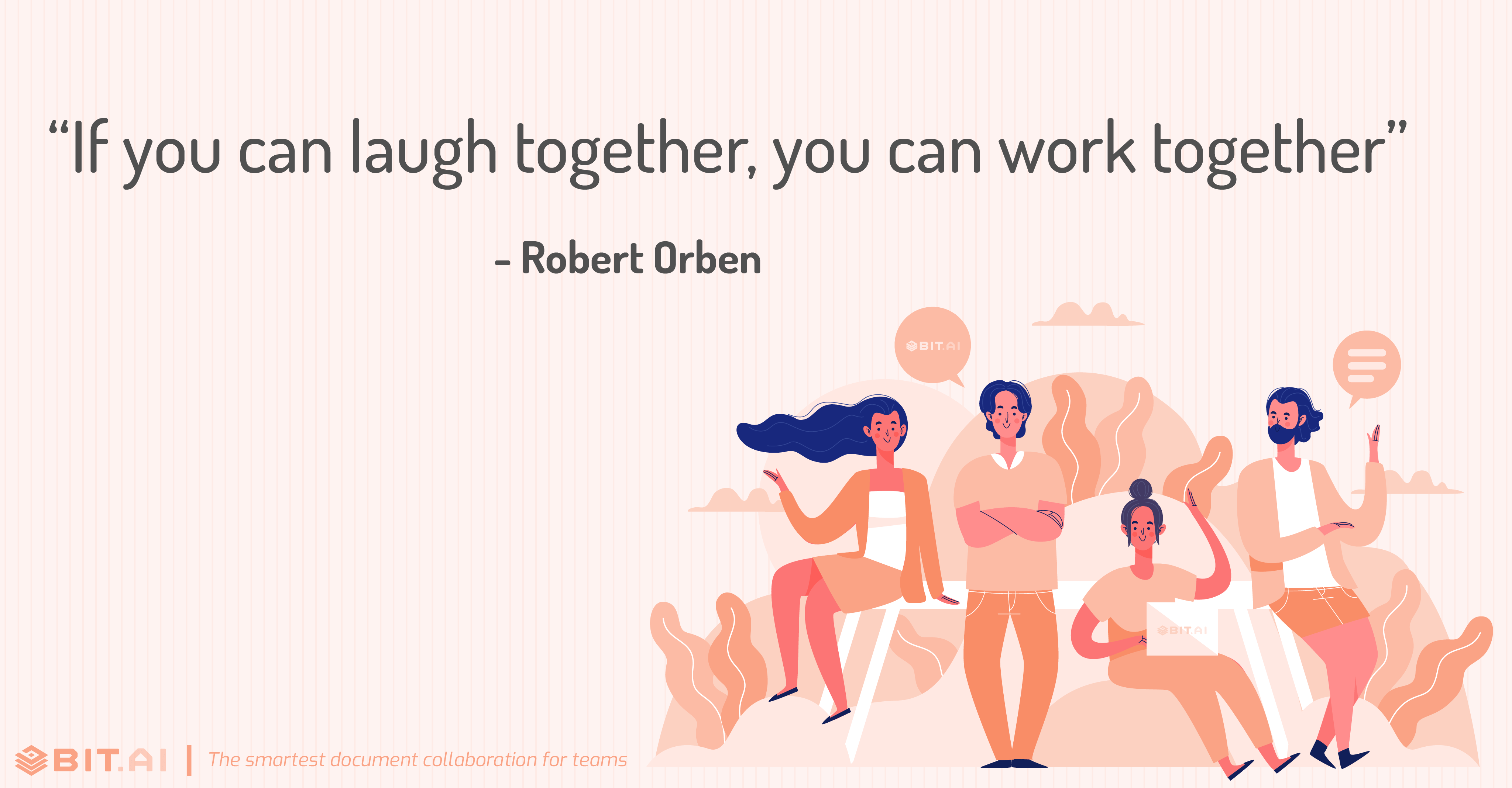 Teamwork Quote #9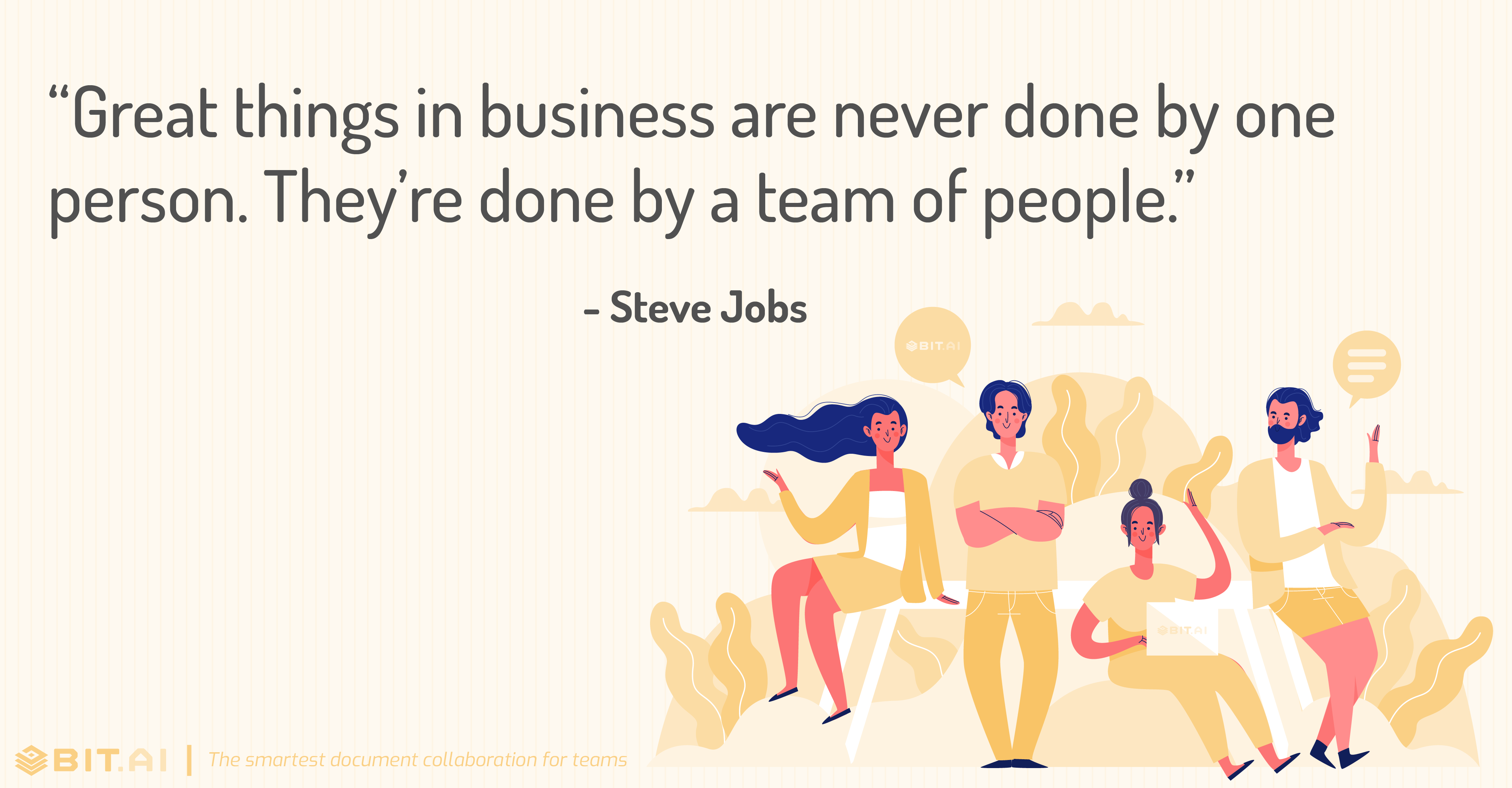 Teamwork Quote #10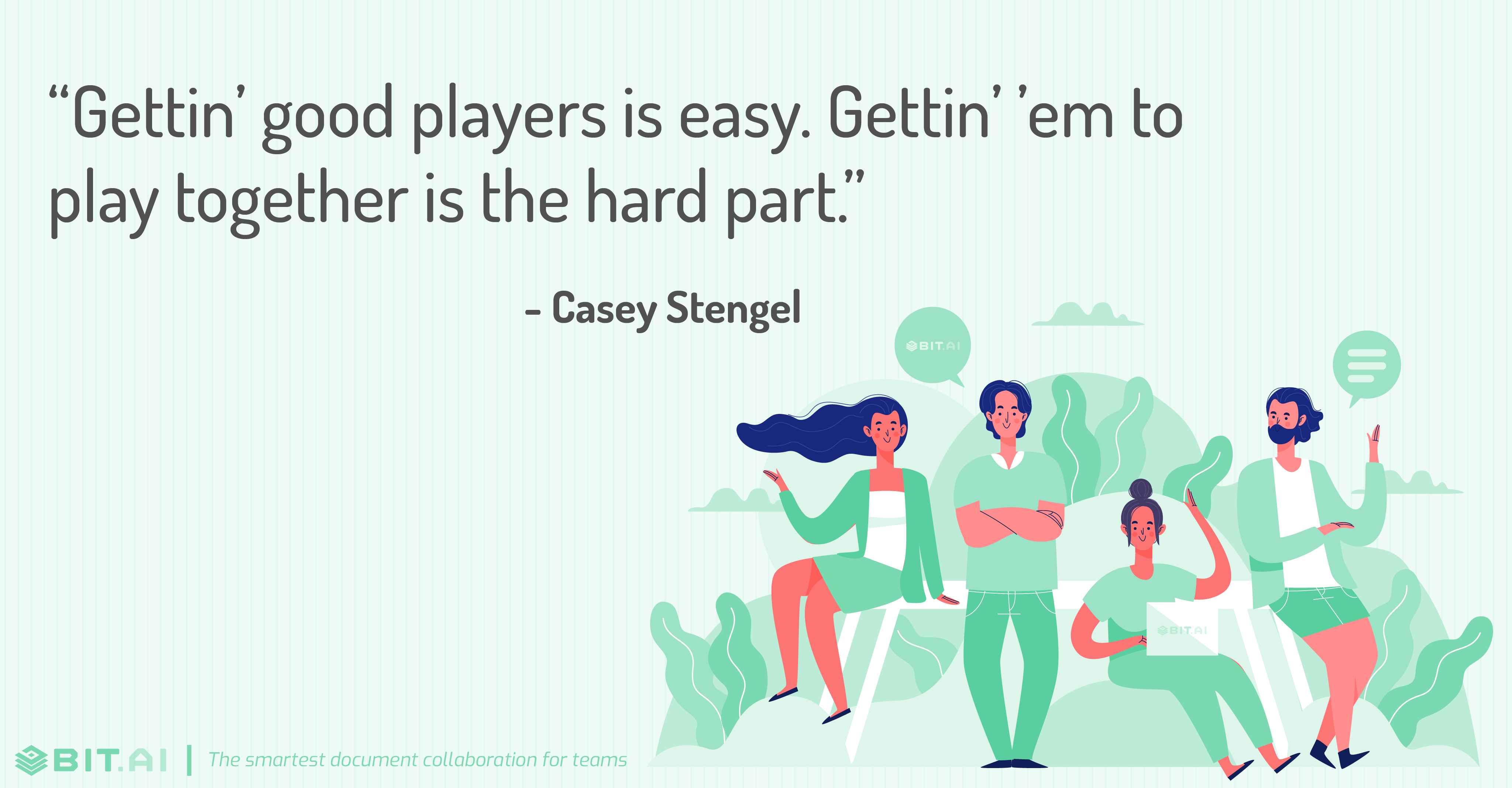 Teamwork Quote #11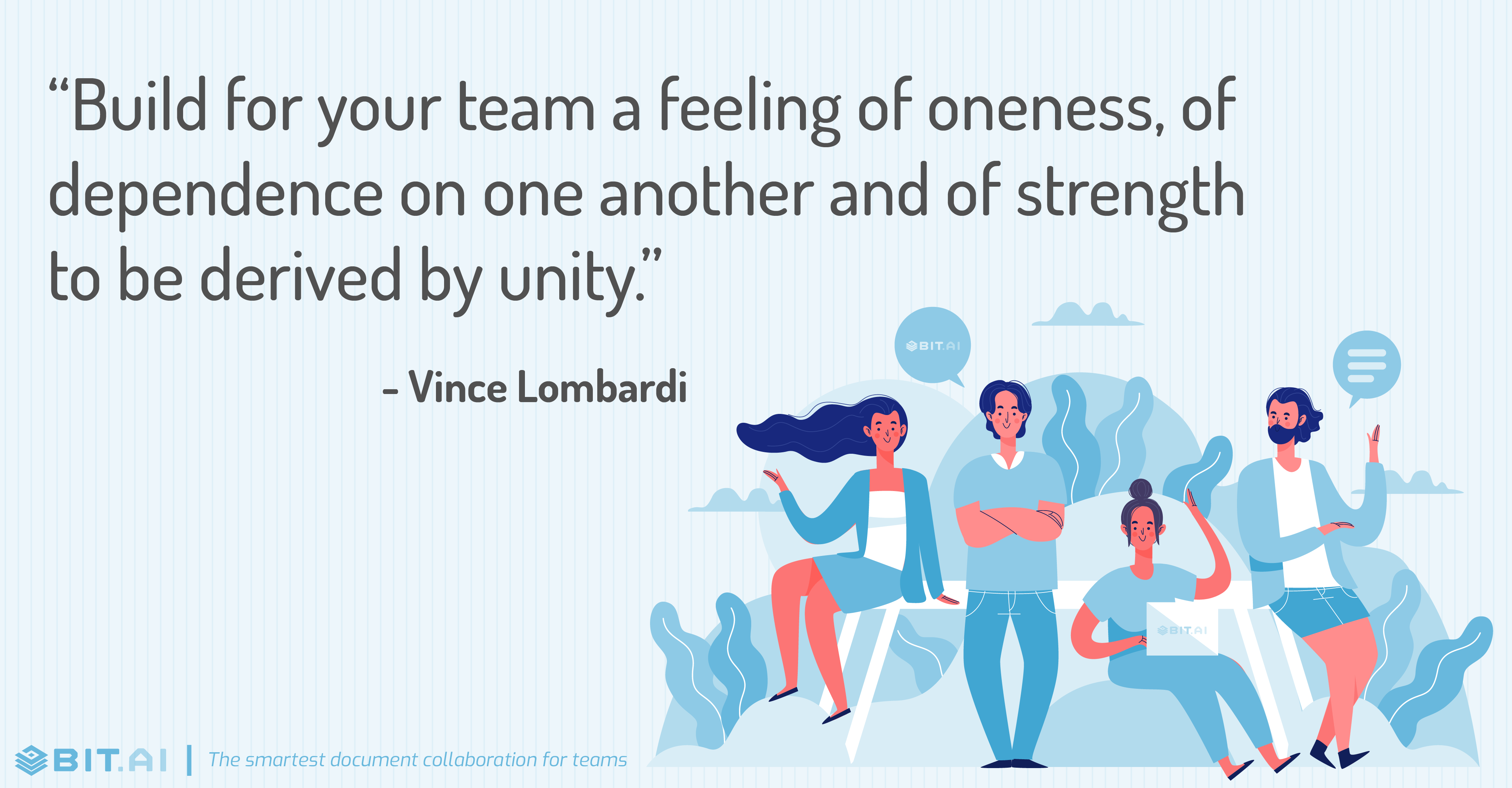 Teamwork Quote #12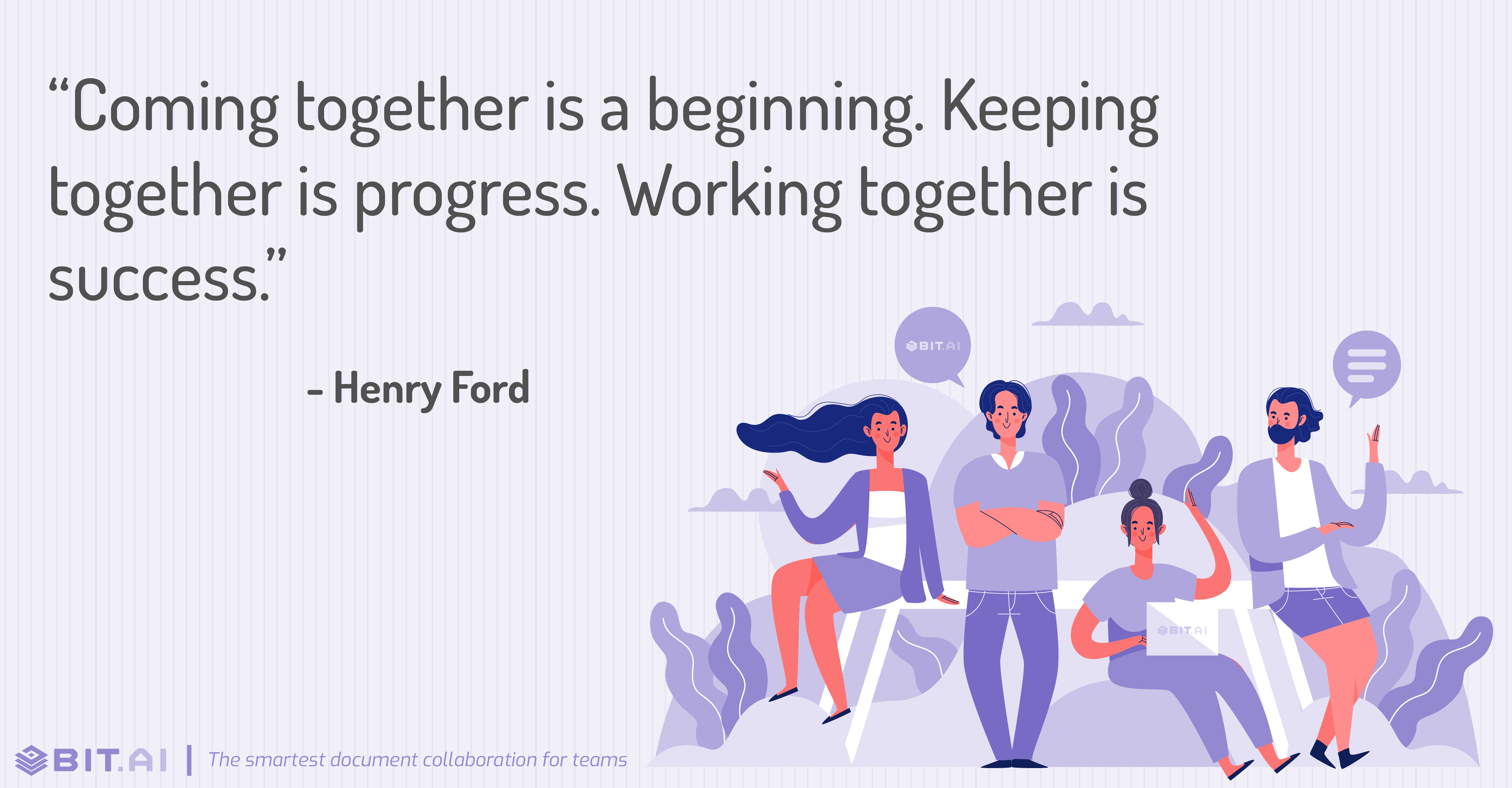 Teamwork Quote #13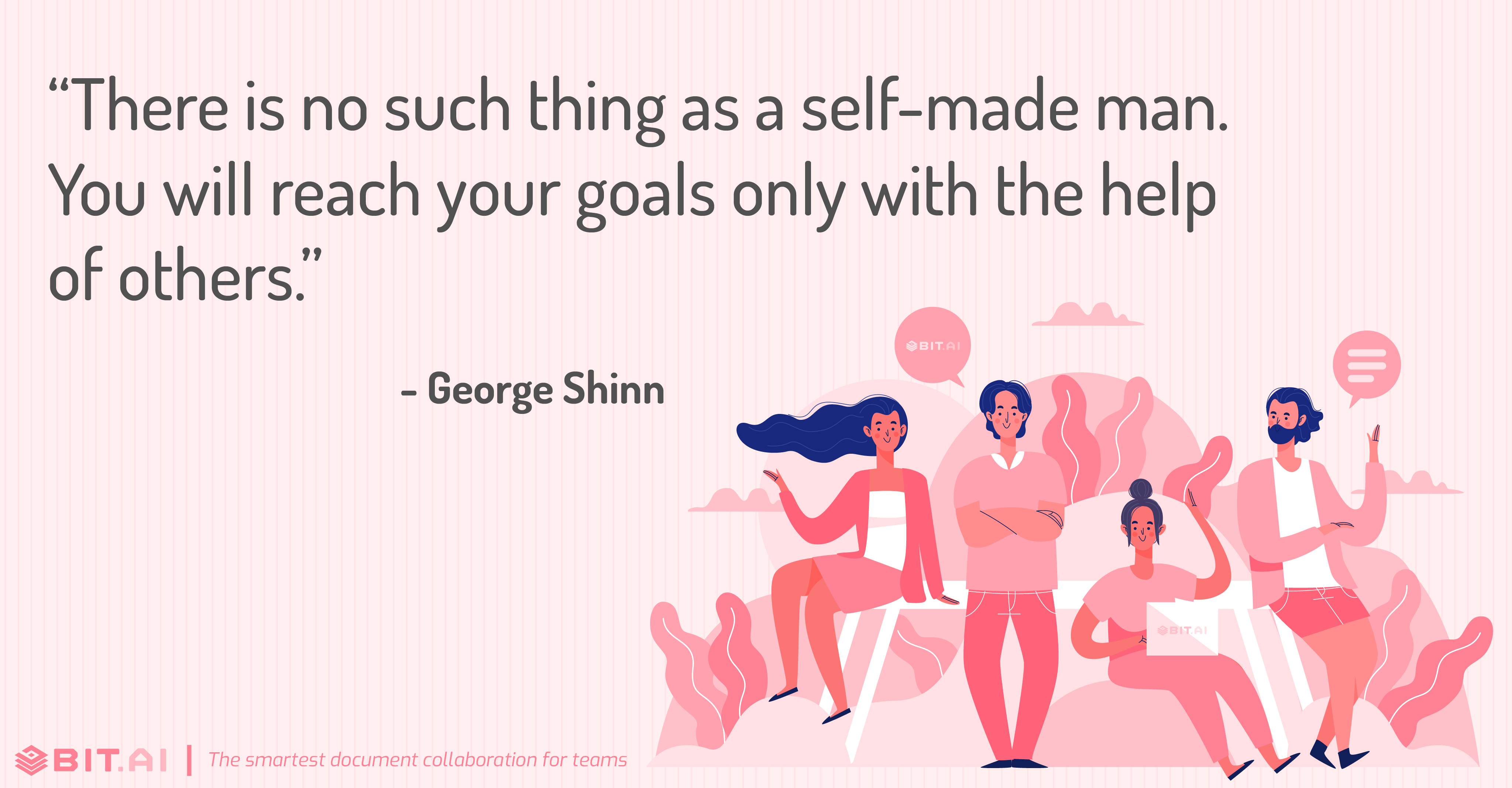 Teamwork Quote #14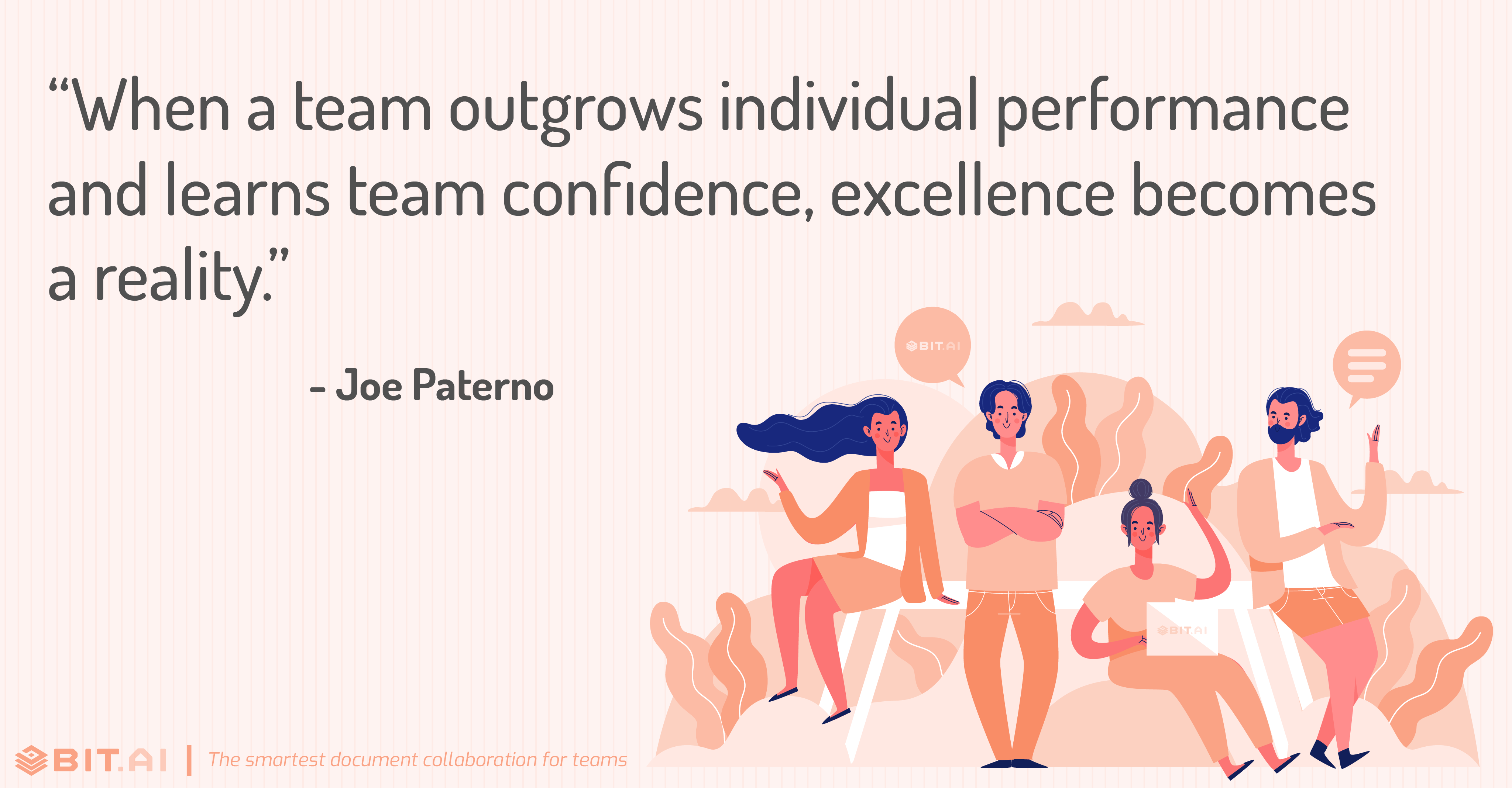 Teamwork Quote #15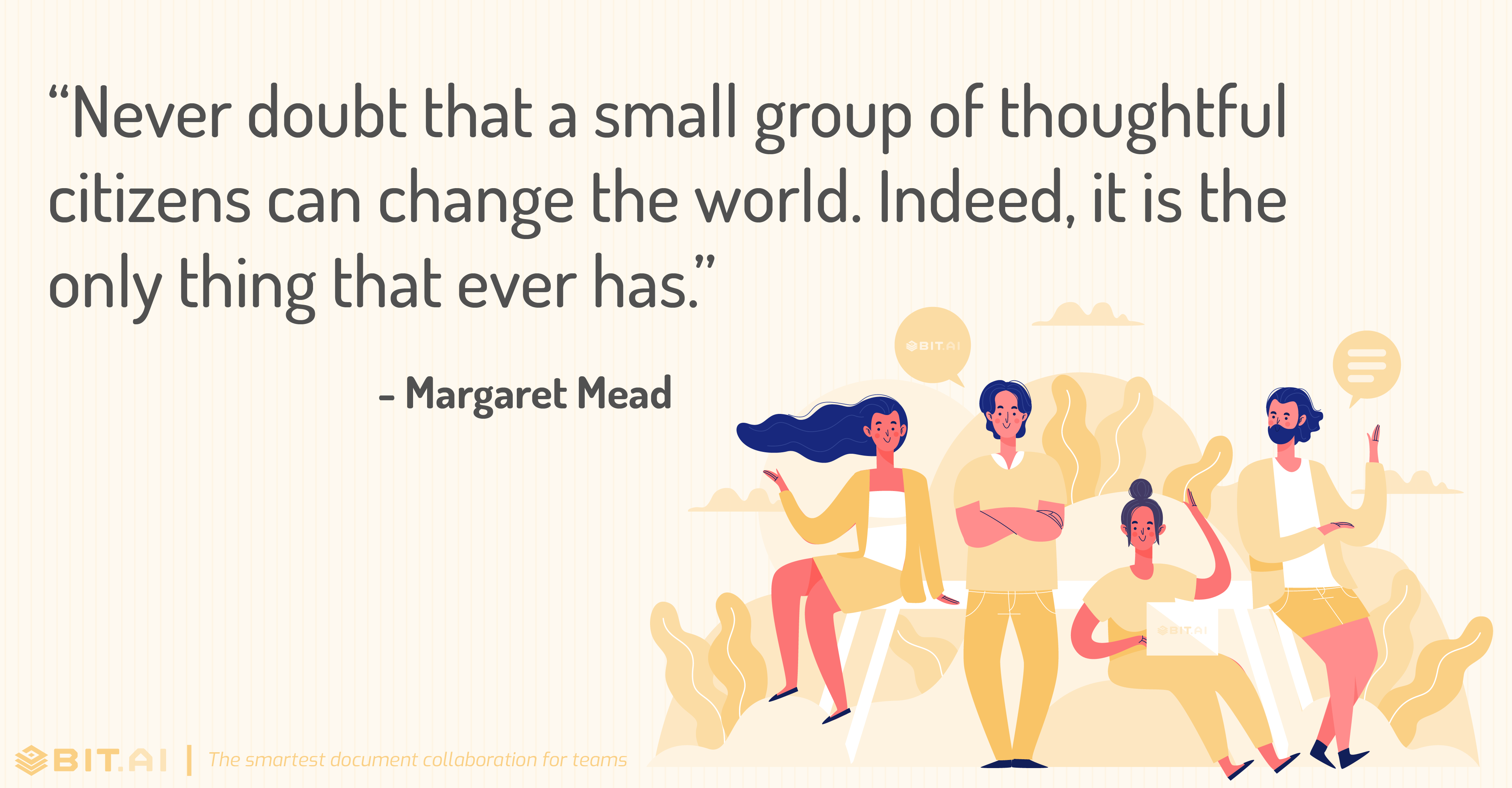 Teamwork Quote #16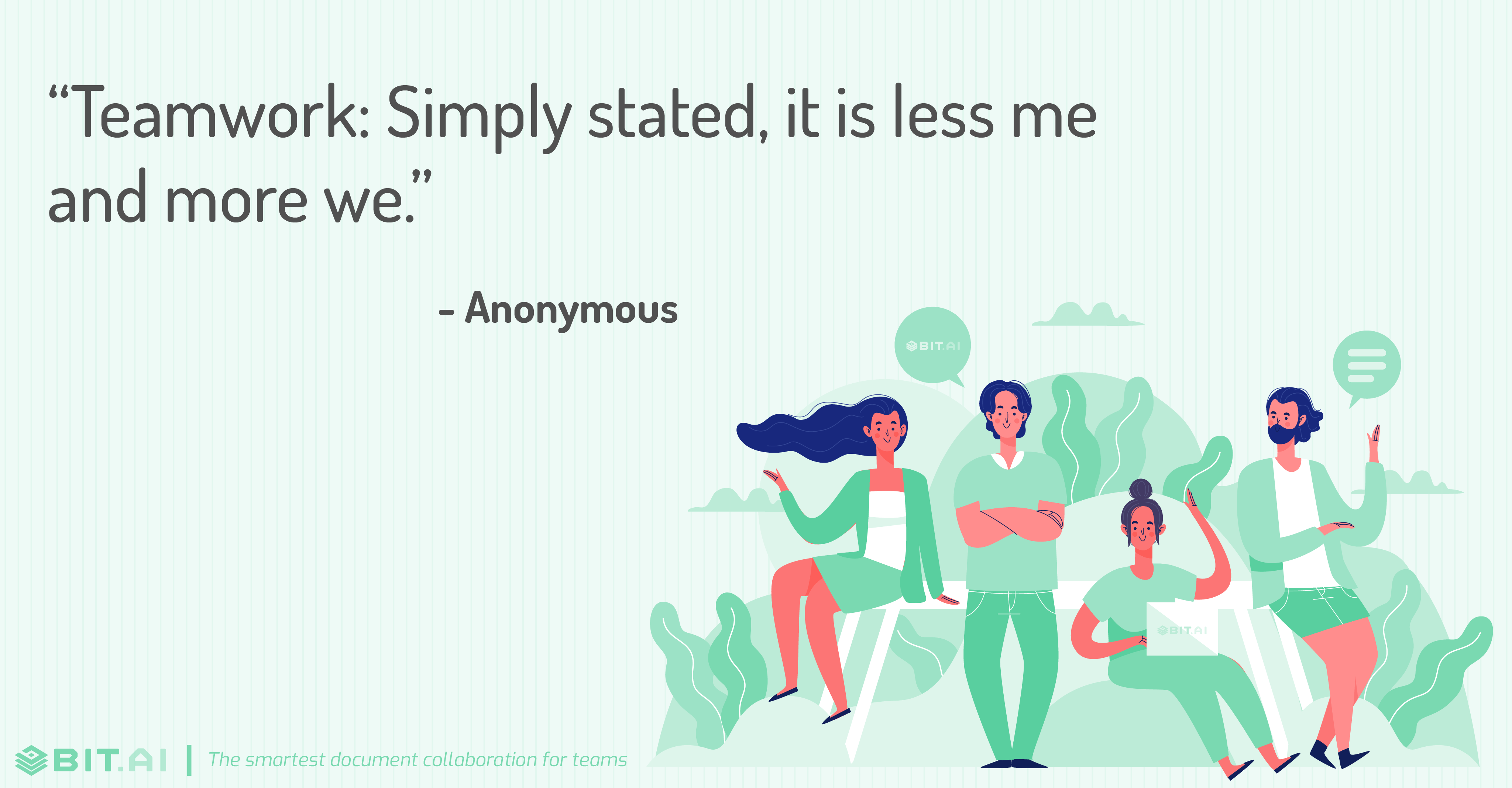 Teamwork Quote #17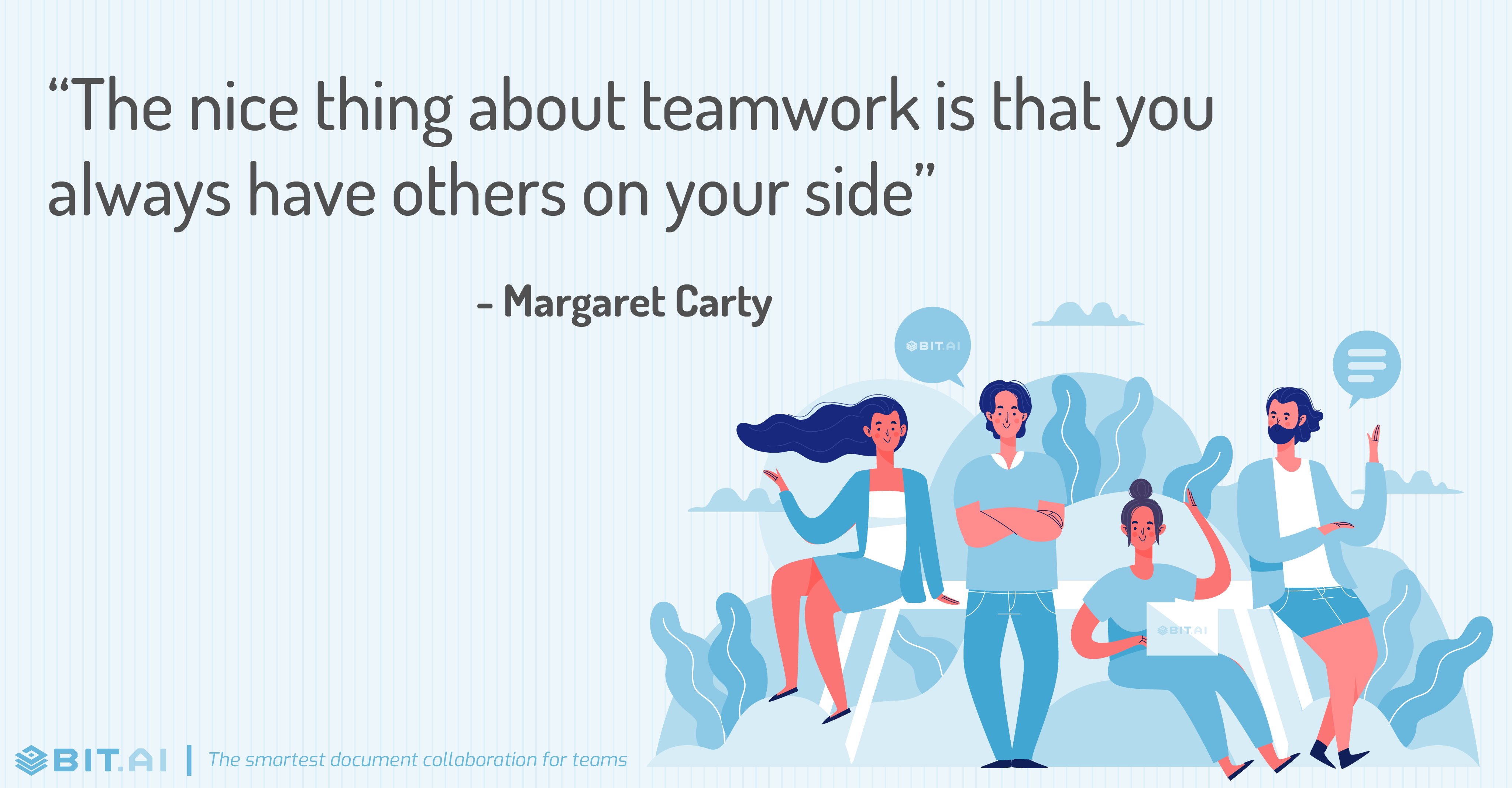 Teamwork Quote #18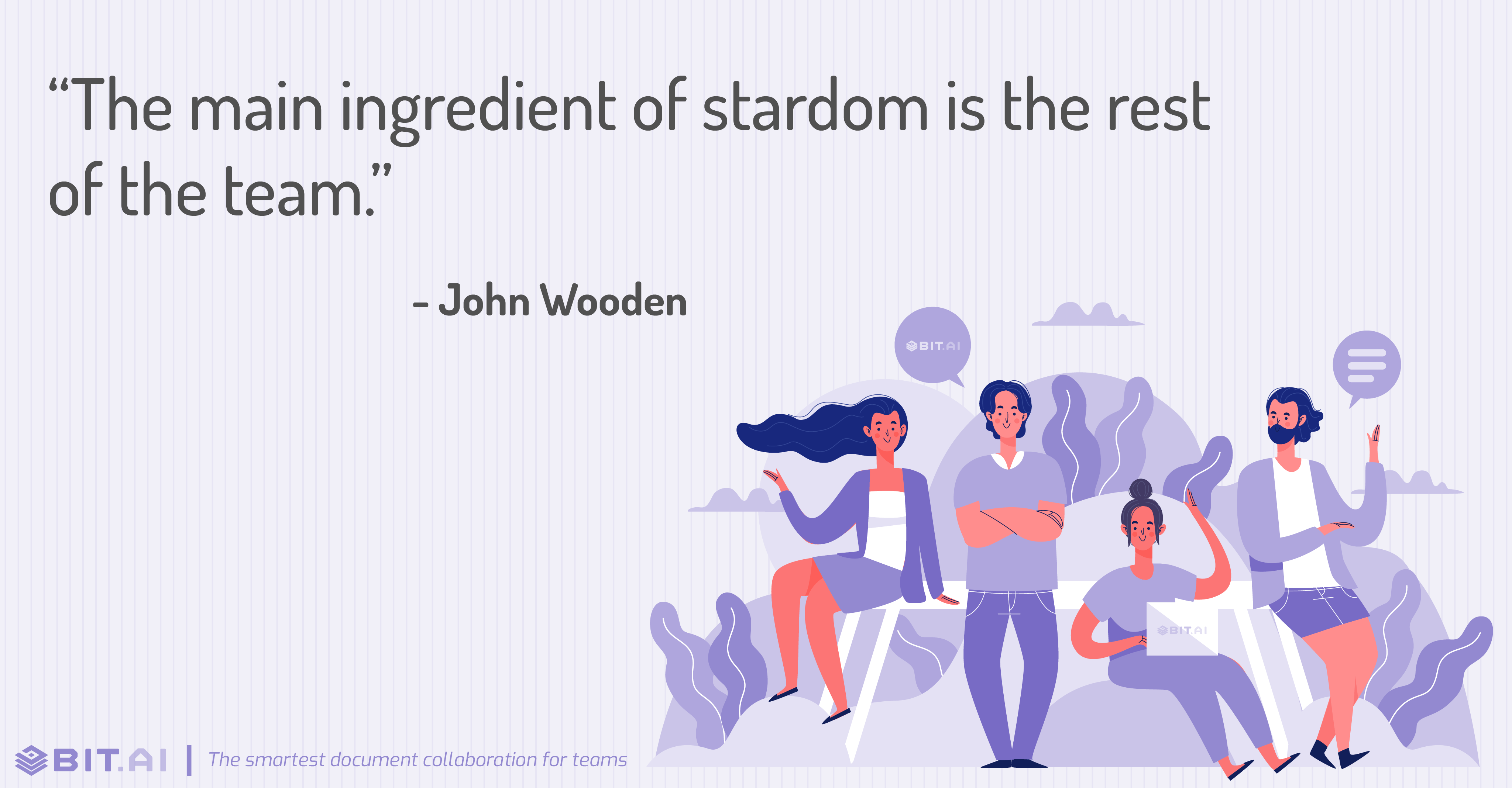 Teamwork Quote #19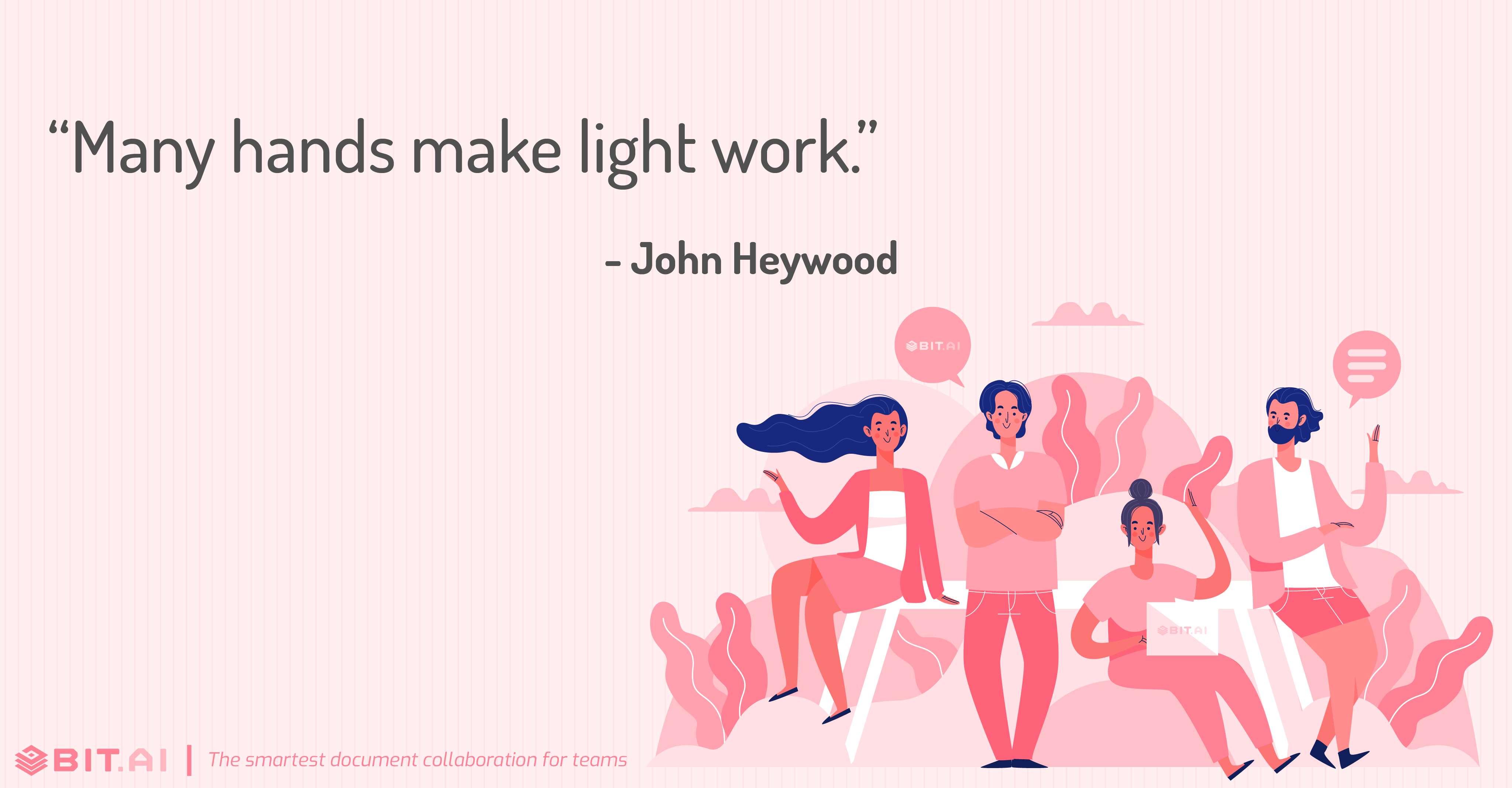 Teamwork Quote #20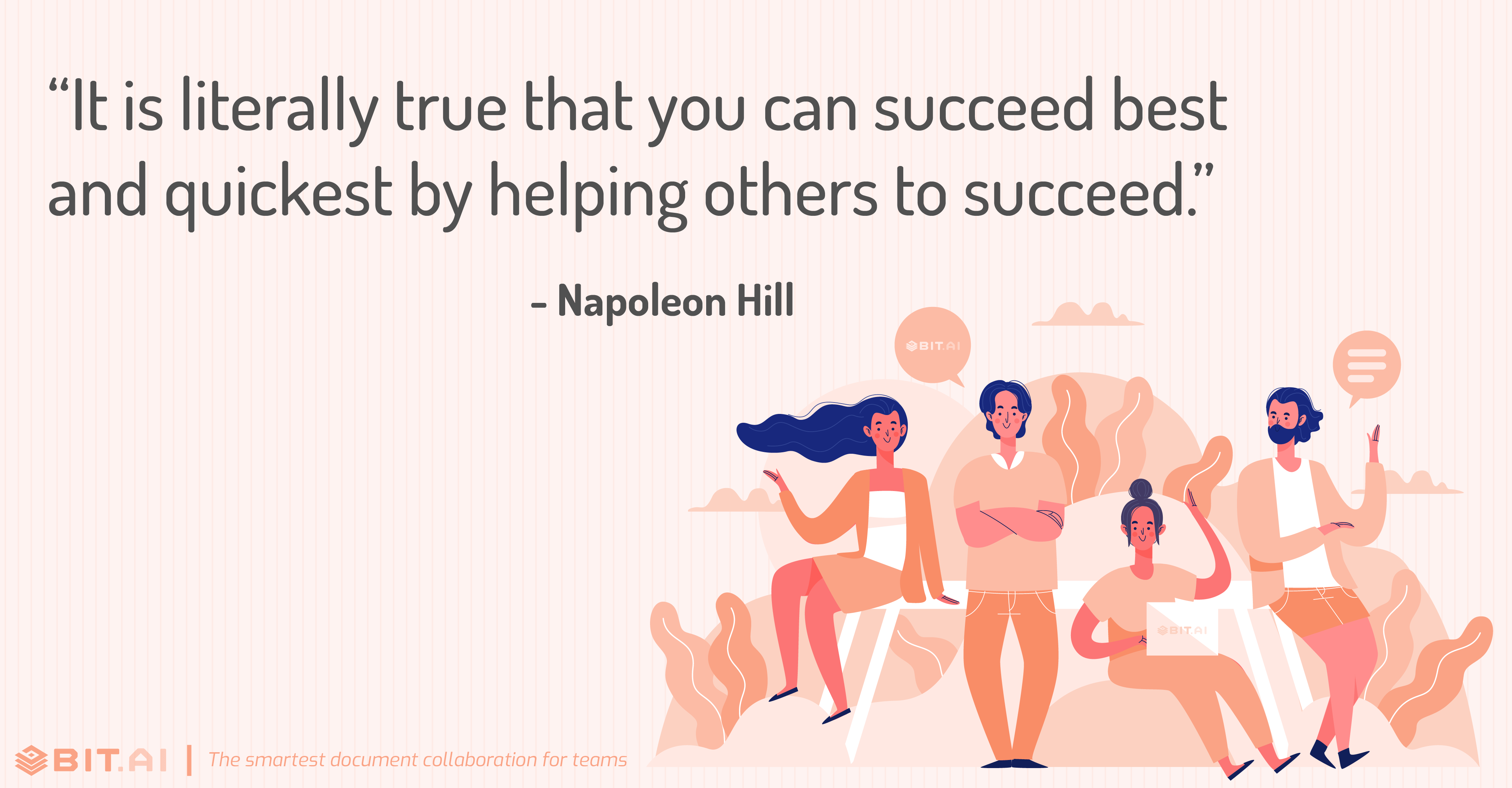 Teamwork Quote #21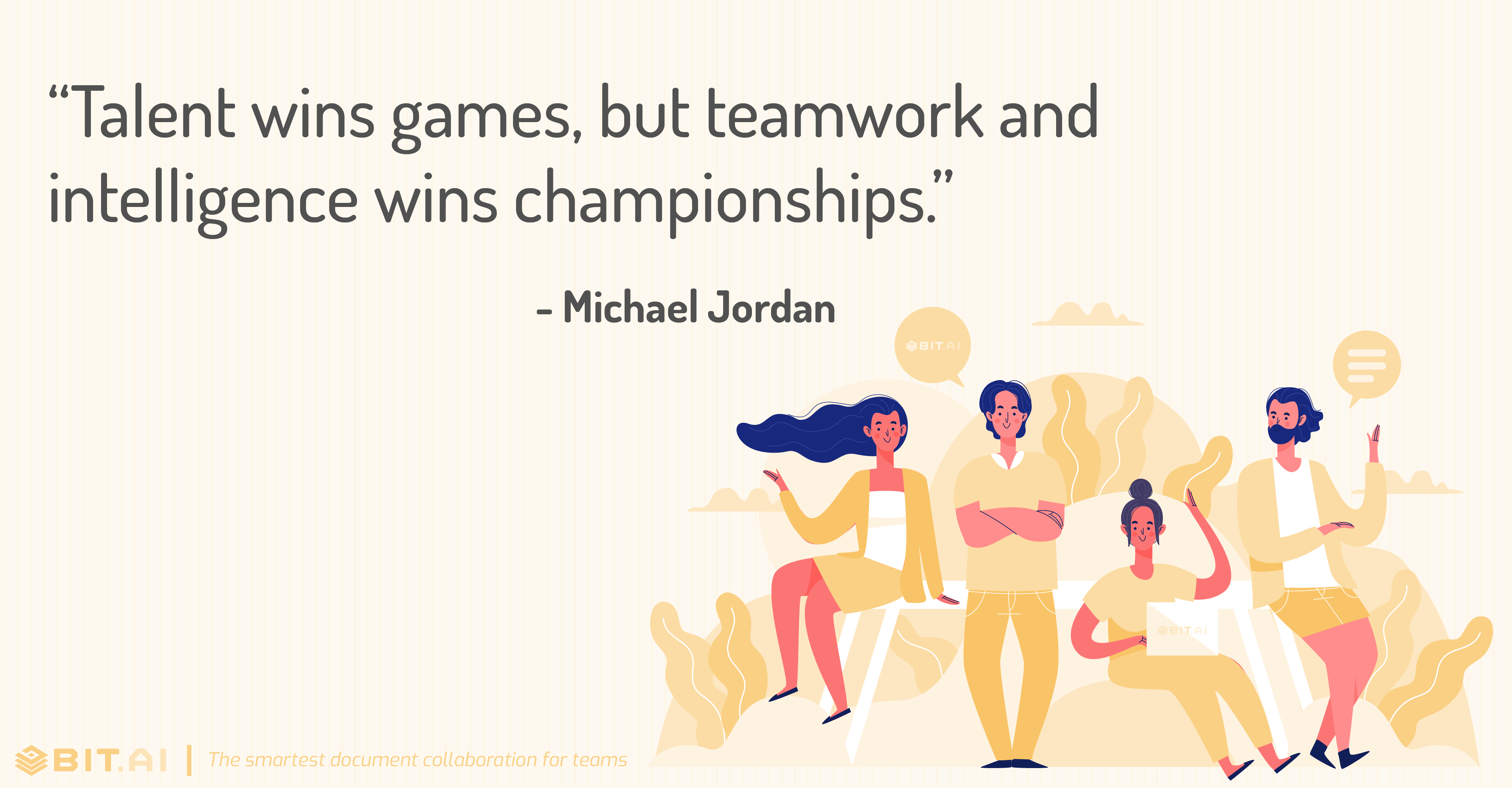 Teamwork Quote #22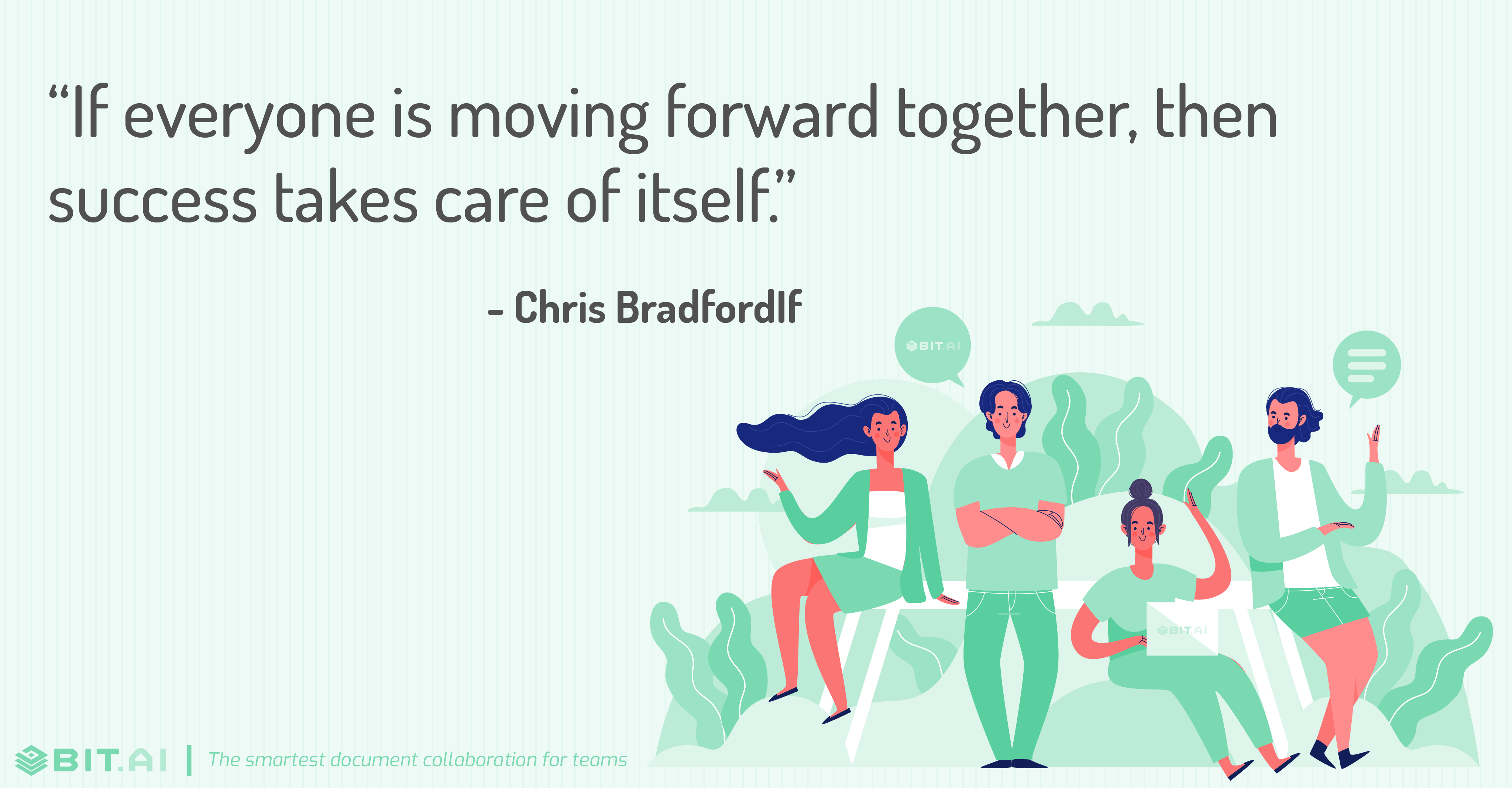 Teamwork Quote #23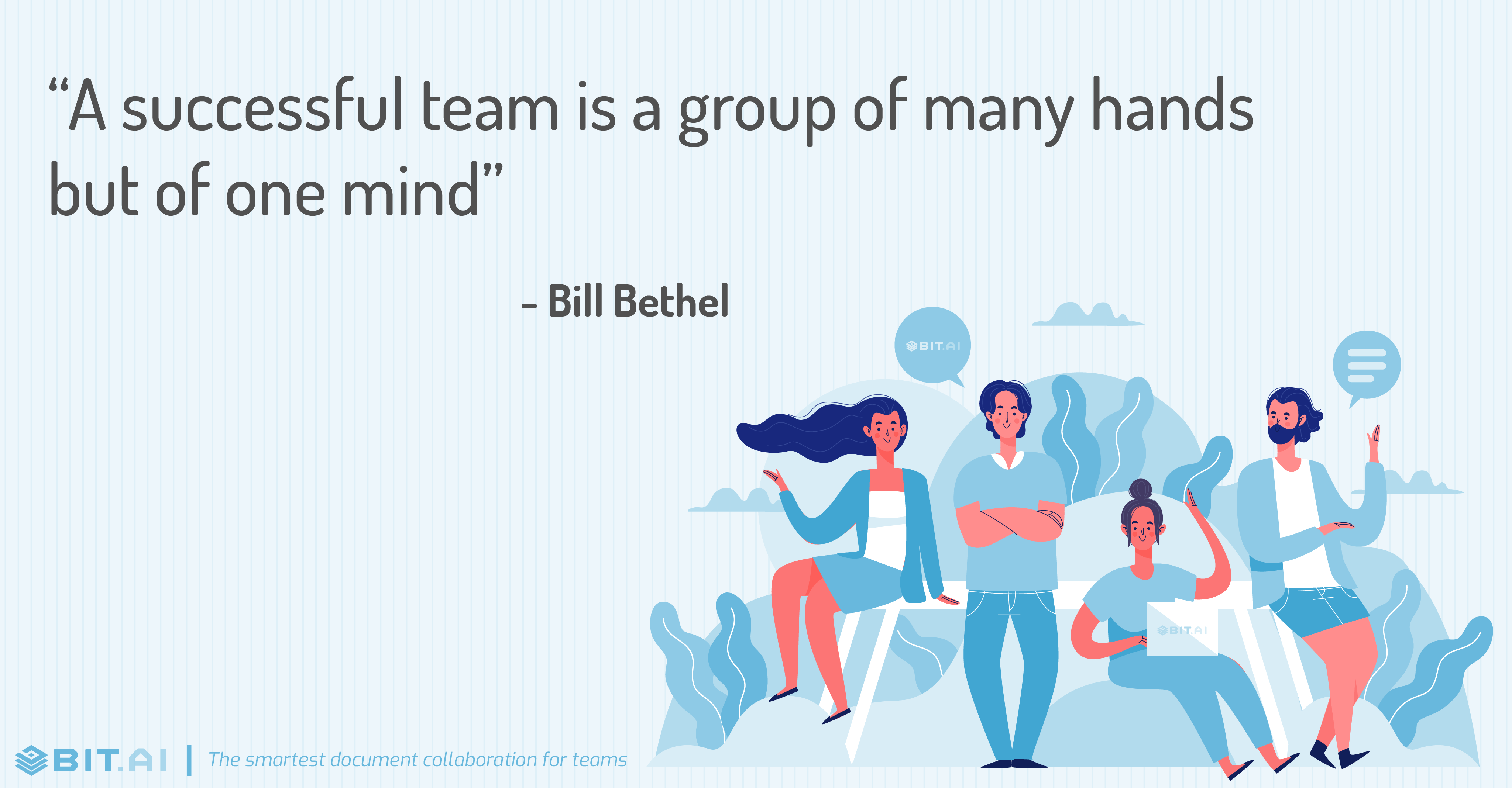 Teamwork Quote #24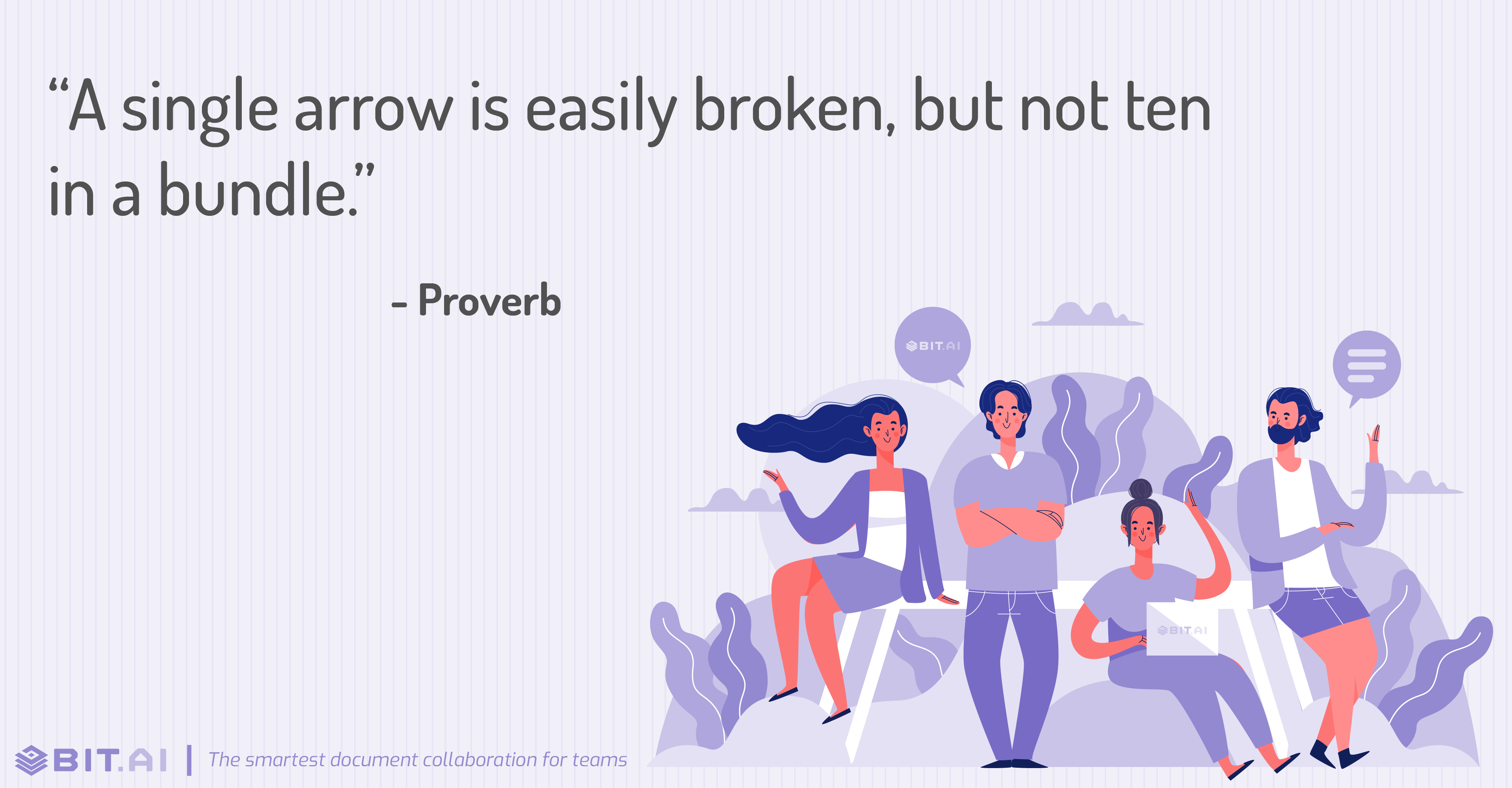 Teamwork Quote #25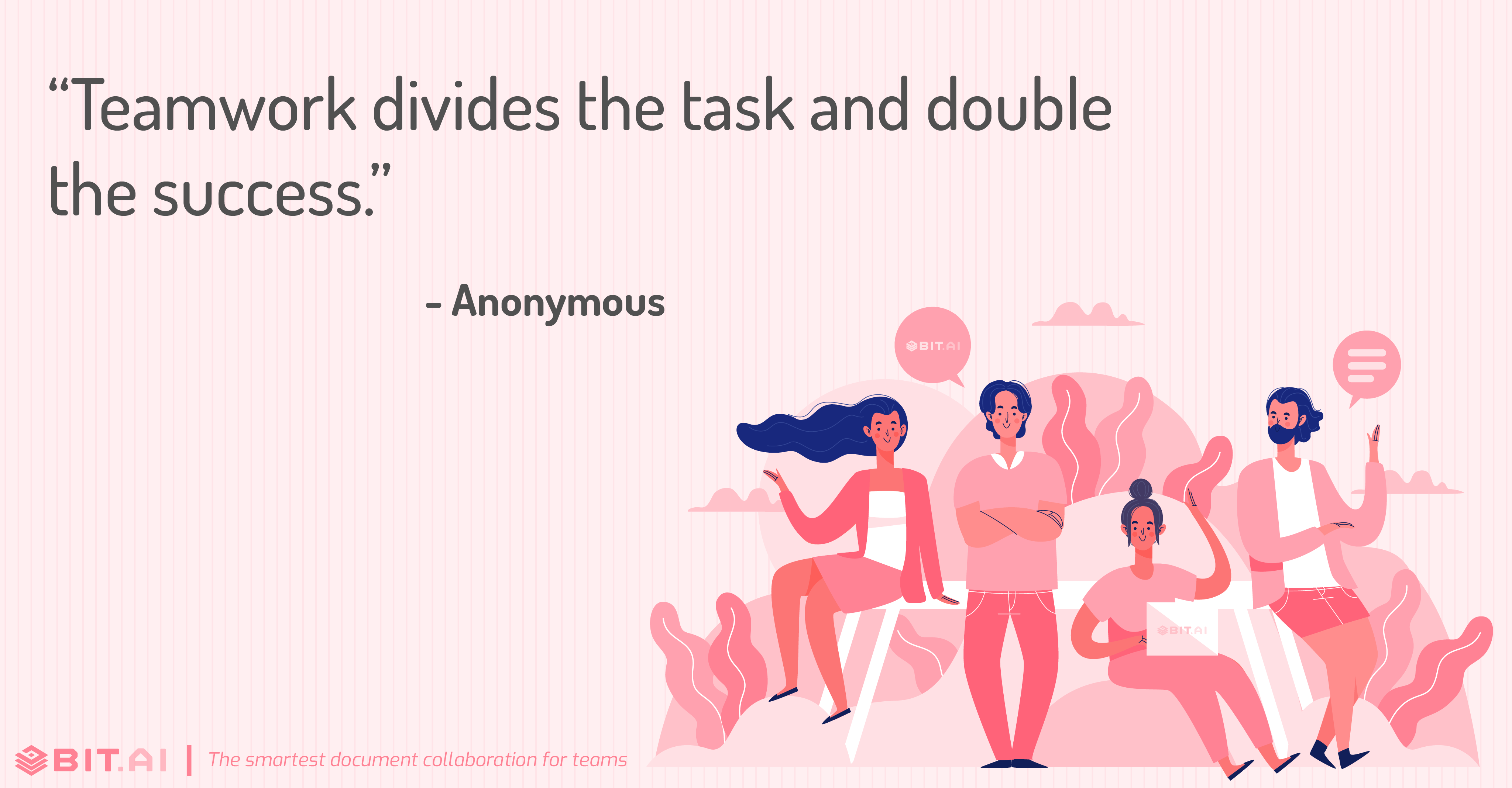 Teamwork Quote #26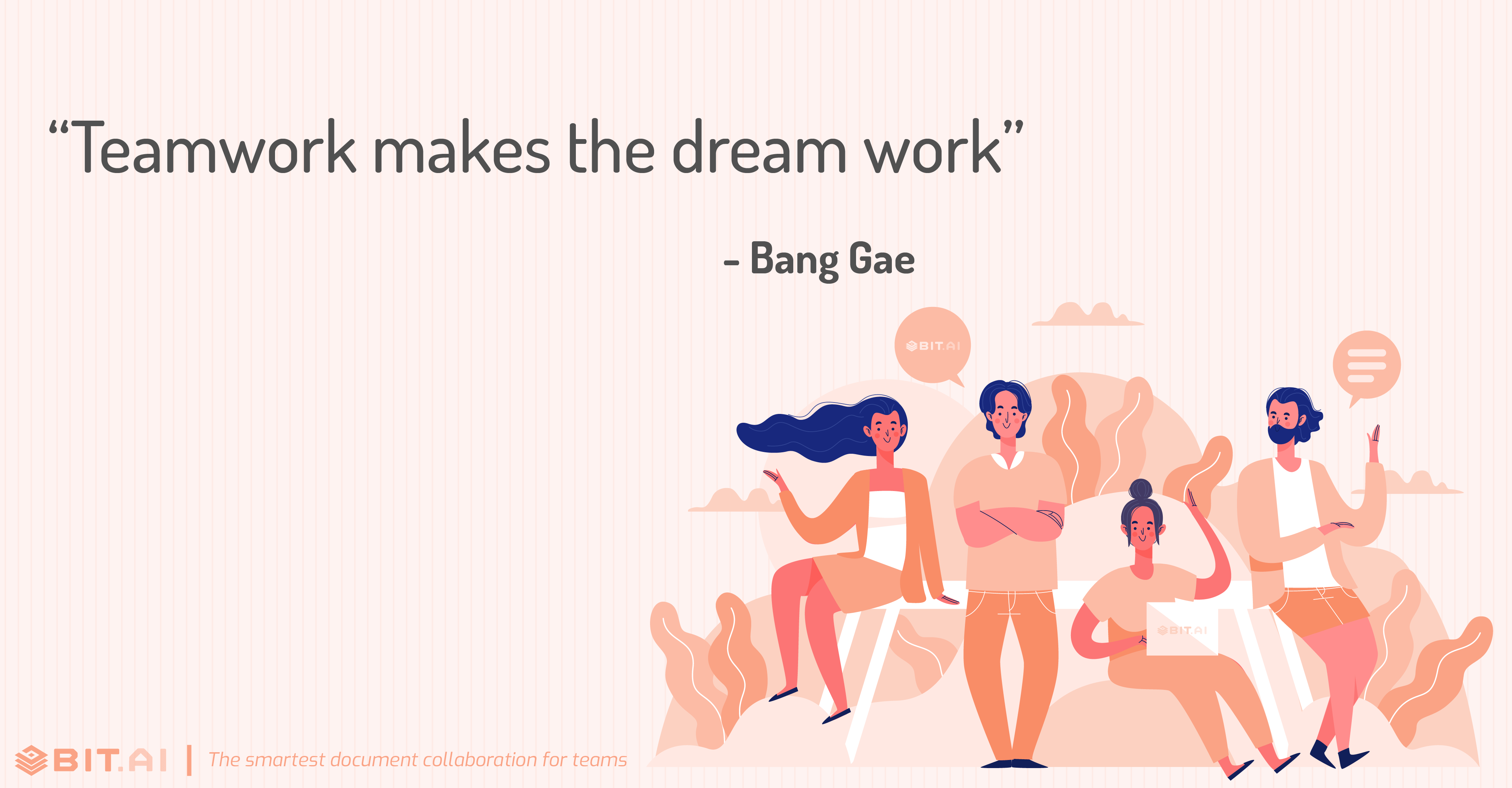 Teamwork Quote #27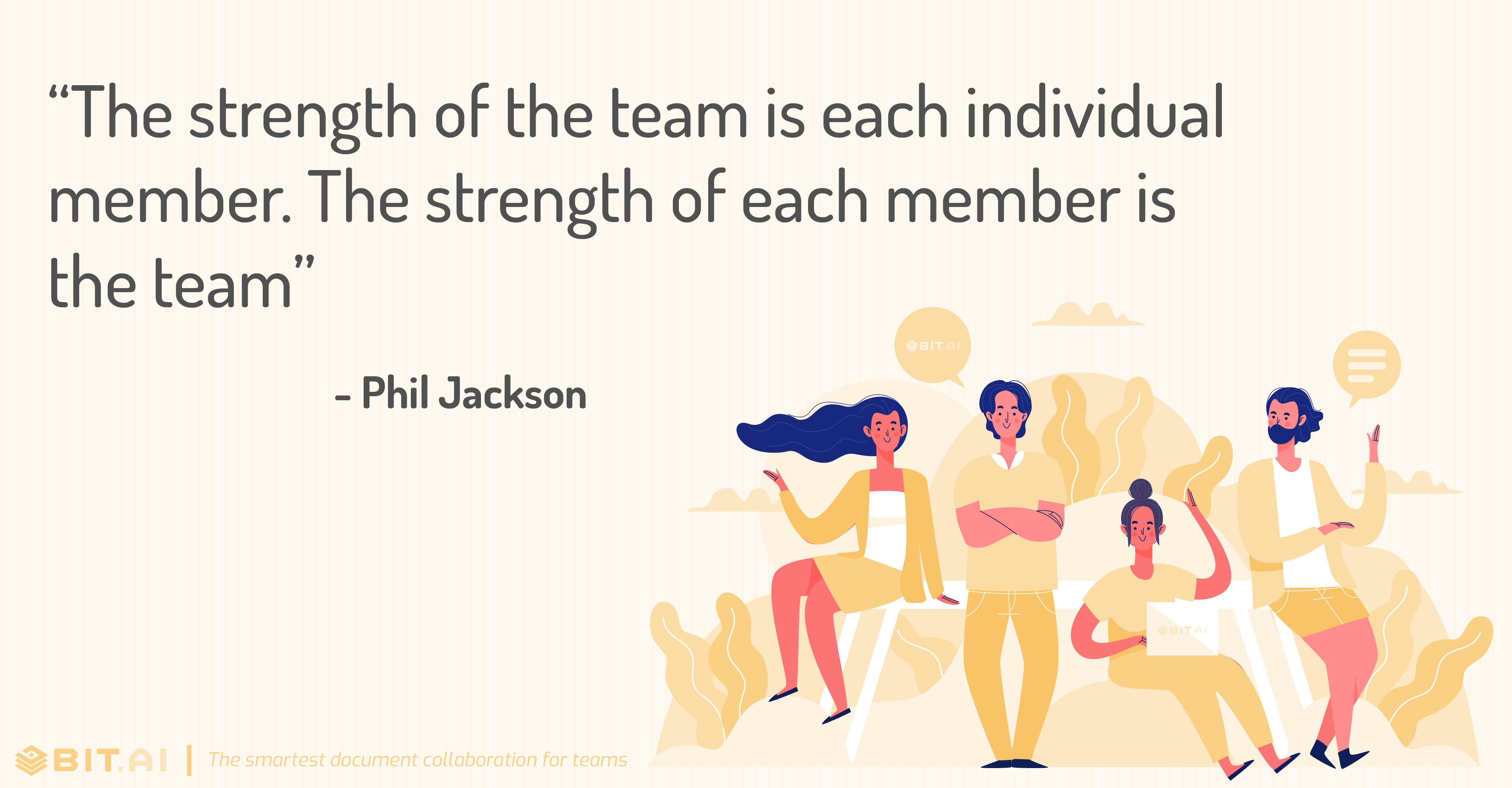 Teamwork Quote #28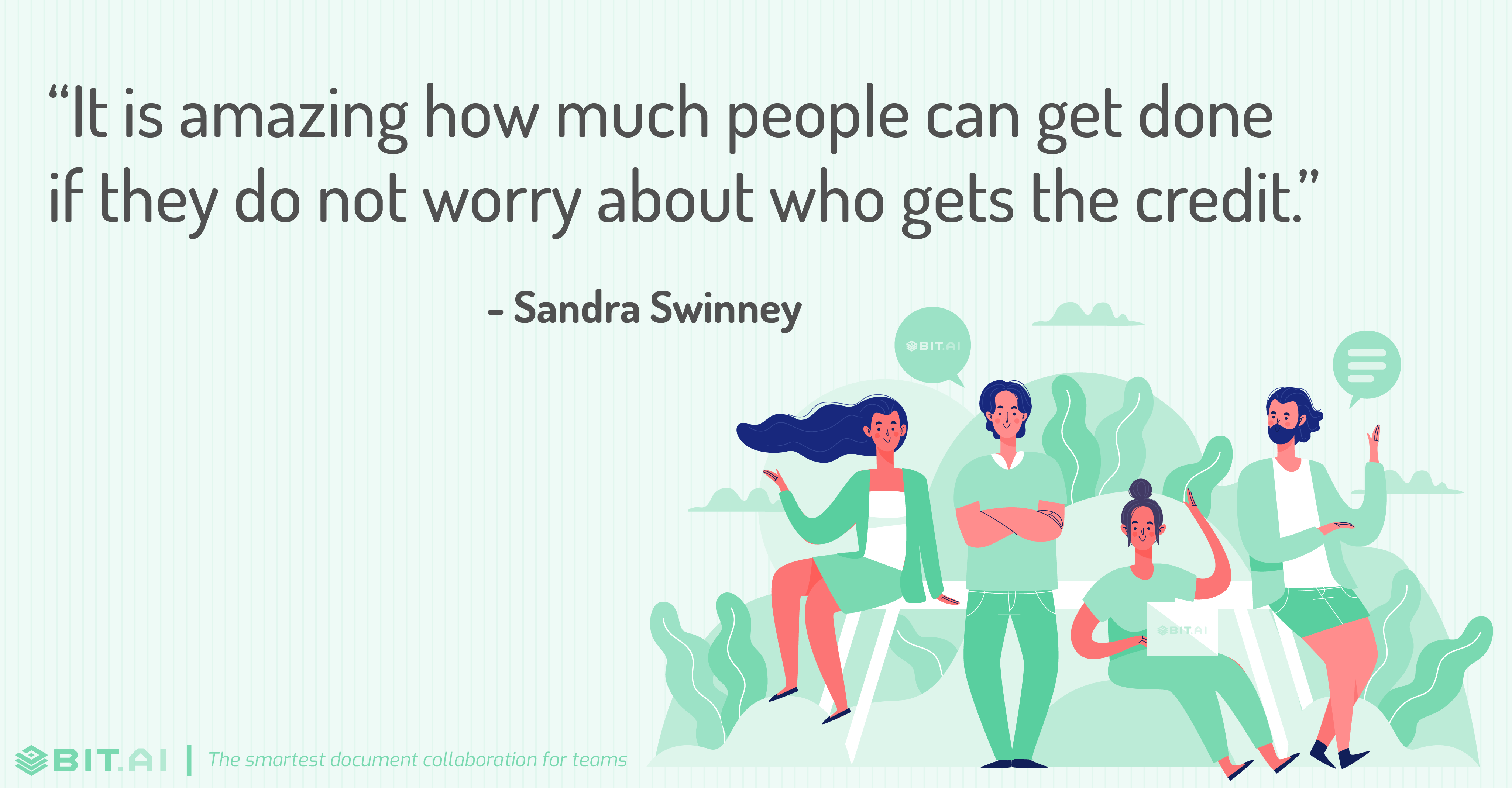 Teamwork Quote #29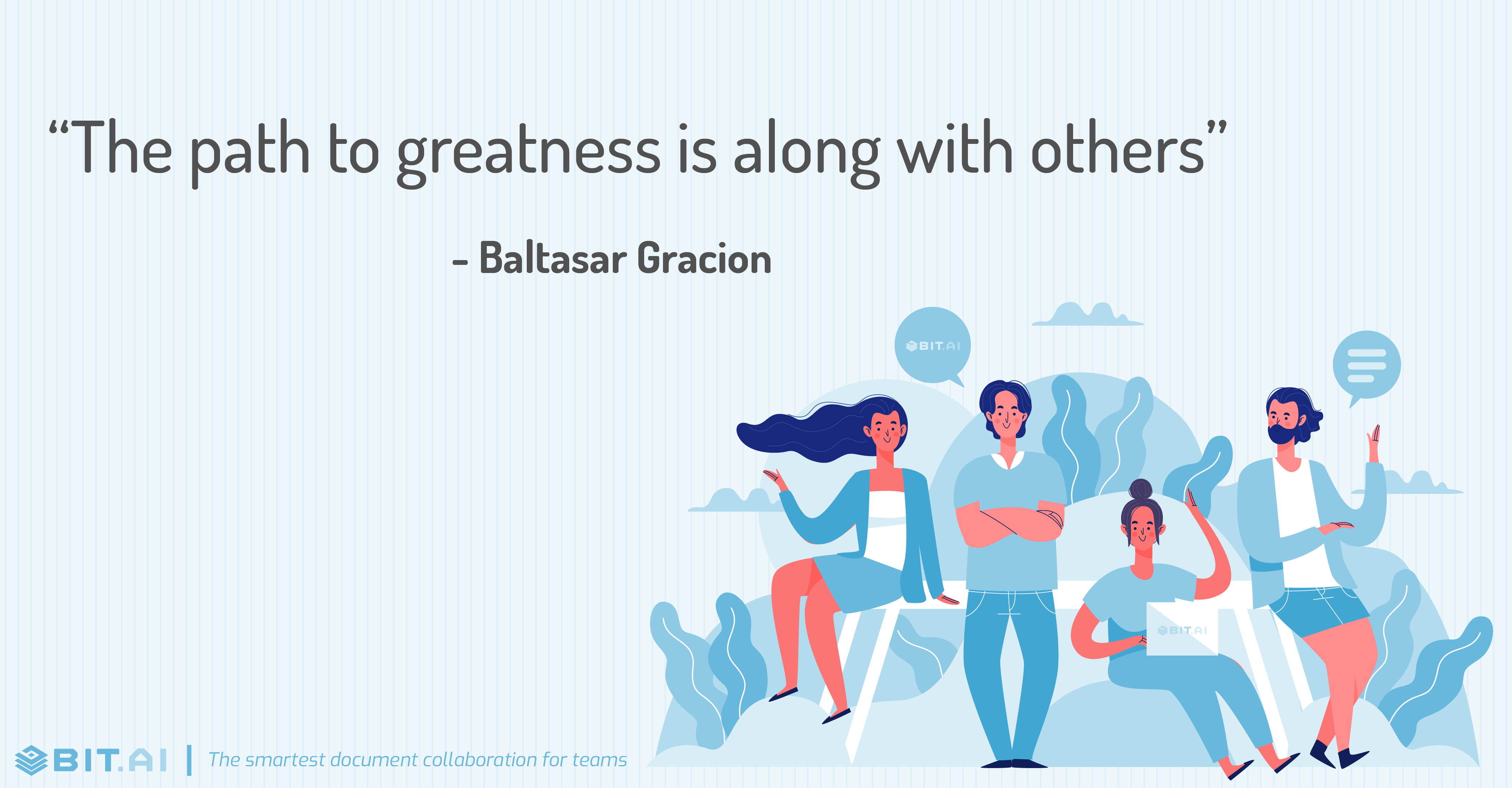 Teamwork Quote #30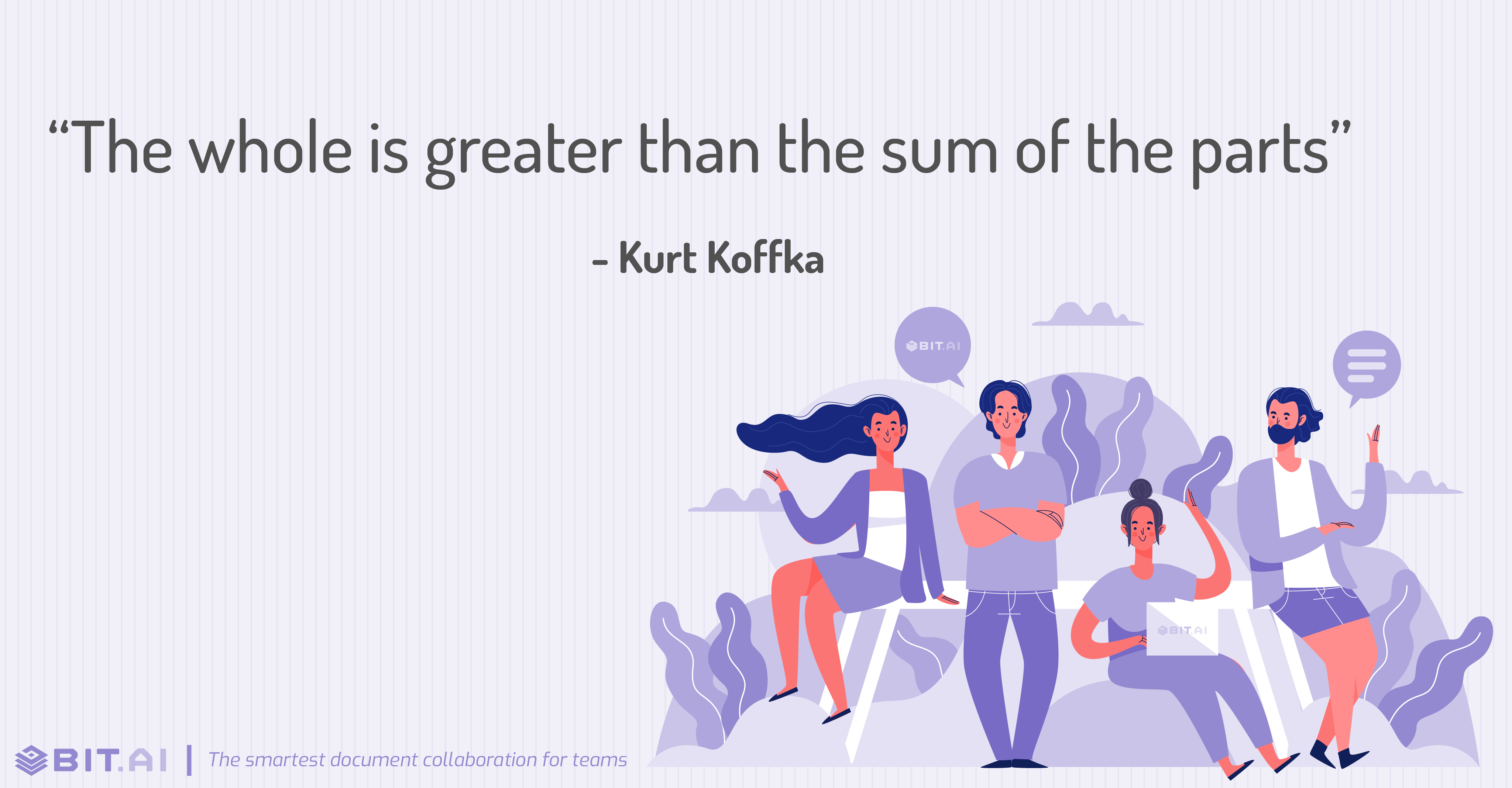 Teamwork Quote #31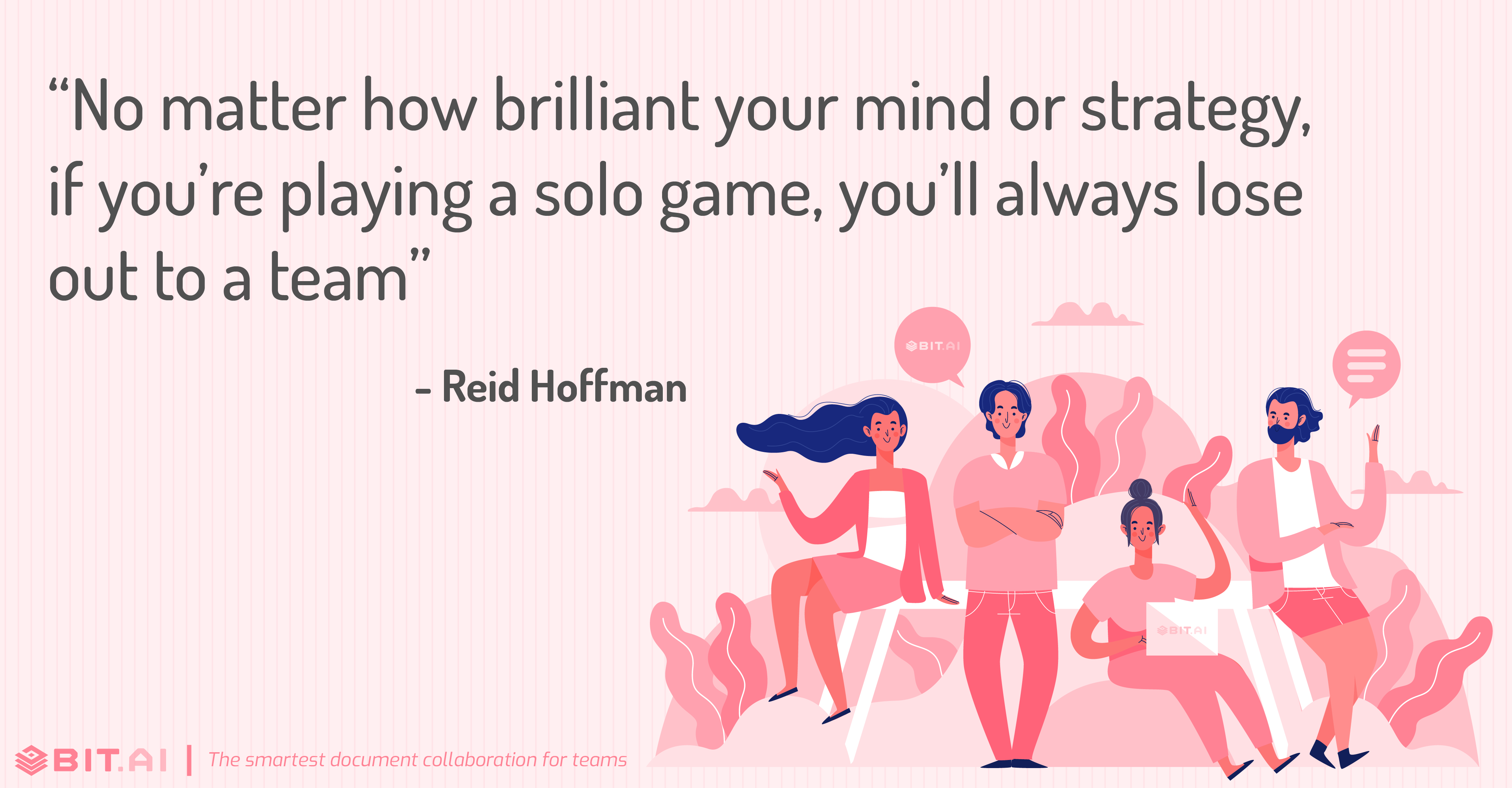 We hope that these amazing teamwork quotes will inspire you and your team to collaborate and work together more often. Which one of these quotes is your favorite? Do let us know in the comments below!
Further reads :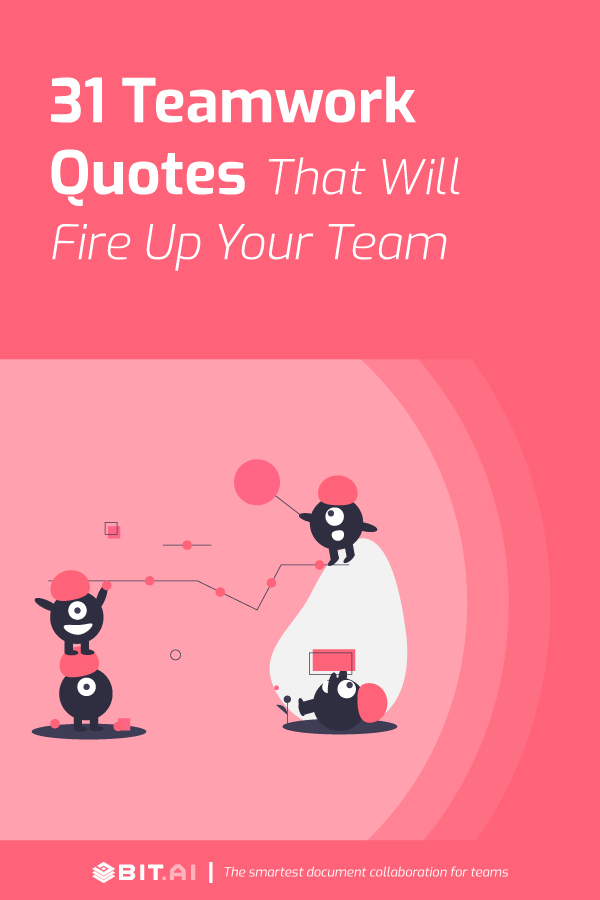 Related posts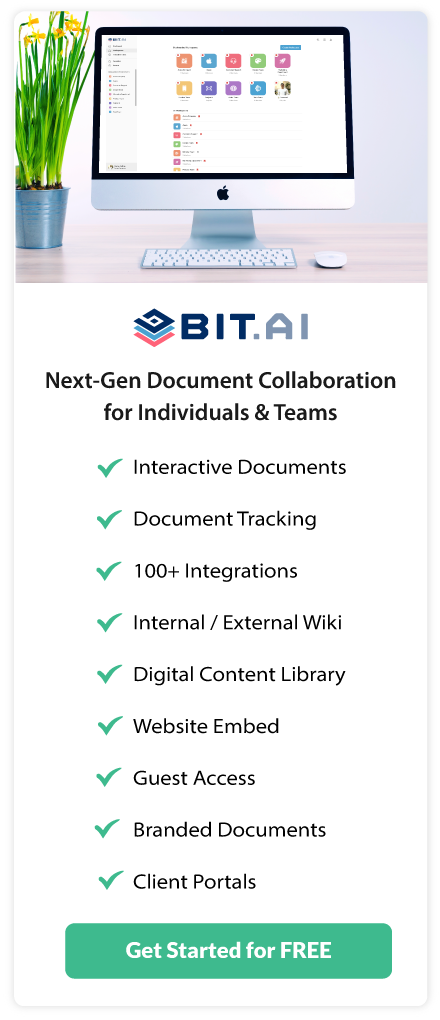 About Bit.ai
Bit.ai is the essential next-gen workplace and document collaboration platform. that helps teams share knowledge by connecting any type of digital content. With this intuitive, cloud-based solution, anyone can work visually and collaborate in real-time while creating internal notes, team projects, knowledge bases, client-facing content, and more.
The smartest online Google Docs and Word alternative, Bit.ai is used in over 100 countries by professionals everywhere, from IT teams creating internal documentation and knowledge bases, to sales and marketing teams sharing client materials and client portals.
👉👉Click Here to Check out Bit.ai.