Here is a compilation of some amazing social media quotes to share with your friends, peers, or fans on social media!
How important is social media in our lives? This seems to be one of the most important questions we struggle to answer every day.
Social media has changed the way we interact with friends and family, the way we socialize, the way we communicate, the way we network, the way we work, and basically, the way we live.
So much of our real life is impacted by this virtual space that it becomes impossible to imagine how we've lived prior to the existence of social media. The impact social media has had on our personal and professional lives has been groundbreaking.
The vast majority of this breakthrough success of social media should be given to its content. Whether it's posts on Facebook, videos on YouTube, discussions on Twitter, informational pieces on Medium or LinkedIn, or pretty pictures on Instagram, content is the fuel that drives social media and makes it such a formidable force in our lives.
20 Awesome Social Media Marketing Quotes:
Social media started off as being a part of our complex lives, and now life is a part of social media! To know the impact it has had over the years, we have curated a list of some of the best social media quotes by thought leaders and social media gurus.
Feel free to share these fun and quirky social media quotes with your friends, family, peers, or fans on social media and let them embrace this change, one quote at a time!
Quote #1
"We're living at a time when attention is the new currency. Those who insert themselves into as many channels as possible look set to capture the most value. " – Pete Cashmore[/vc_column_text]
Related posts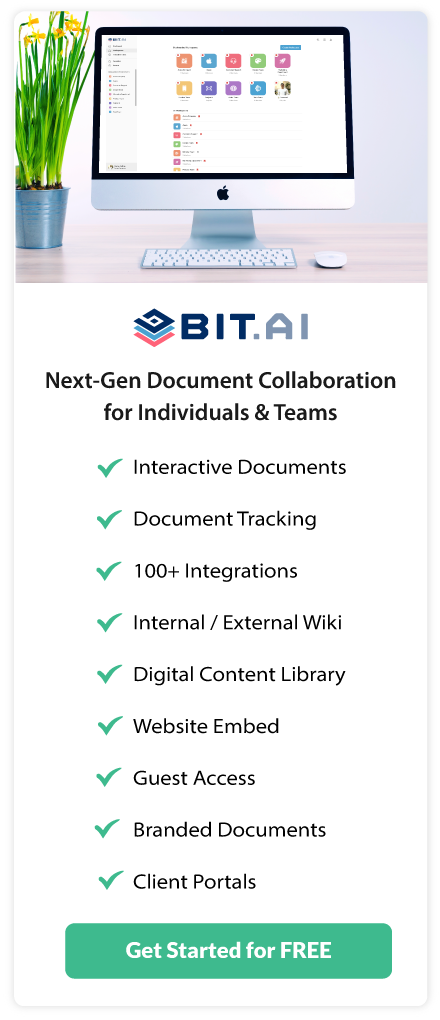 About Bit.ai
Bit.ai is the essential next-gen workplace and document collaboration platform. that helps teams share knowledge by connecting any type of digital content. With this intuitive, cloud-based solution, anyone can work visually and collaborate in real-time while creating internal notes, team projects, knowledge bases, client-facing content, and more.
The smartest online Google Docs and Word alternative, Bit.ai is used in over 100 countries by professionals everywhere, from IT teams creating internal documentation and knowledge bases, to sales and marketing teams sharing client materials and client portals.
👉👉Click Here to Check out Bit.ai.