"Hi, there! How are you doing?"
As humans, we can simply answer this question in a few sentences. On the other hand, a business can only answer this in terms of numbers and results.
So anyone who needs to see how a business is doing or rather performing will have to look at something that can provide the overall picture of a company.
Something that will show them both the financial and non-financial performance of a company. Something that they can use to compare the business with its competitors.
What we are trying to say is that they will need to get their hands on a performance report.
A well-written performance report will not only measure the performance of your business but will also pinpoint the areas that require improvement and help in the overall decision-making process.
It's definitely an important report and your business needs! But do you know how to write a performance report? If you answered 'no', then don't worry, we can help you out.
In this blog post, we will take a look at what performance reports are, why they are important, and how to create the perfect one. Strap in, folks. We're going for a ride!
What is a Performance Report? (Definition)
A performance report is a document that a company creates to define and measure its overall success. It provides an overview of how the business is performing. To do this, performance reports mainly collects specific work performance data, analyze it, and provide suggestions to help in making decisions.
This report can narrow down and concentrate on the performance of a specific project or an employee or focus on the entire business itself.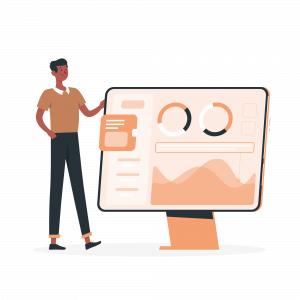 Even though performance reports vary from company to company, they all essentially involve the same elements of data and data processes. These include:
The vision for the next five years
Frequency of KPI measurement
Source of the data that is used for monitoring purposes
Some examples of performance reports are status reports, progress reports, trend reports, variance reports, forecasting reports, etc.

Simple enough, right? Now, let's try to understand why performance reports are essential for business management and development!
Read more: 10 Top Performing Business Metrics Your Business Must Know About!
Why Do You Need to Create Performance Reports?
We know that a performance report gives you a clear and accurate picture of the performance of your business. In essence, a performance report is created for the following reasons:
It records all the items related to the activities that you are doing.
It identifies whether your business activities will help you grow and achieve your goals.
It identifies both your strengths and weaknesses.
But this is only a general overview. Let's go a little deeper to look at the key reasons why companies must create performance reports!
1. Benchmarking
Benchmarking is used in performance reports to set and measure targets.
It compares the performance of your business against other competitor companies and helps you identify areas where you are underperforming and outperforming so that you have an understanding of where you stand in the industry.
Benchmarking eliminates guesswork and provides solutions to specific problems. It provides you with essential data needed to analyze and discover new opportunities. This will help improve your efficiency and productivity while also enhancing customer satisfaction!
Read more: Performance Improvement Plan (PIP): What is it & How to Create it?
2. Monitors the Workforce
A performance report covers everything, including your employees' performance.
It helps you define the performance of your workforce and ascertain how well your employees are doing and where improvements can be made.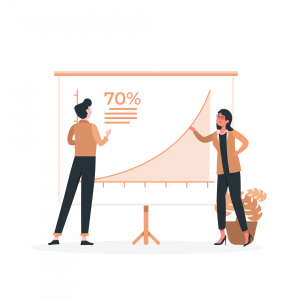 The report measures the customer satisfaction surrounding your team as well. This not only helps the employees improve their performance, but also helps in the overall expansion of your business!
3. Prepares External Reports
Since businesses are required to comply with reporting regulations and laws, they need to produce other external reports such as annual reports, financial statements, accounts, etc. Performance reports assist in the preparation of these external reports!
4. Enhances Business Performance
A performance report provides you with real-time information about your business. This information can be used to identify areas of strengths and weaknesses so that you can bring in changes and improvements by reshaping the strategies and methods used within your company.
This is a great way to enhance your business performance. With these reports, you can set realistic and achievable targets which help in improving employee morale and will also help increase overall performance and productivity.
5. Improves Communication
With a performance report, you can understand your employees and their performance levels. It also provides customer insights and helps you understand the needs of your consumers. By having a better perception of your employees and customers, you will be able to communicate with them effectively.
This will ensure a smooth flow of information inside the company thus reducing confusion and other workplace conflicts. As a result, there will be improved team energy and morale!
That's enough for you to create performance reports for your business! And now that you are a little more informed about it, why don't we go ahead and show you how to create a performance report?
Ready? Let's dive in!
Read more: 10 Best Reporting Tools and Software for Businesses
How to Create a Performance Report? Follow these steps!
Here are the steps involved in writing a performance report for your business:
Step 1. Keep the Audience in Mind
The first step toward creating an effective performance report is to keep your target audience in mind. Your performance report is mainly written for the senior management, but it is also used by employees as well.
Consider their needs for wanting a performance report before you start drafting it. Ask yourself these questions:
Who is your target audience?
What do they want – a general or a specific performance report?
Is this performance report useful for them?
Step 2. Define Mission and Objectives
Once you are clear about your target audience, then you must lay down what you aim to achieve. Define your organization's mission and determine your company's goals and objectives.
For example, if you run a clothing company, then your mission could be to become the largest clothing retailer in your city and your objectives could be to increase sales and revenue.
Doing this will help you evaluate and measure your company's performance against your missions and objectives and see how well you are doing in terms of achieving or meeting your goals.
Step 3. Start with an Executive Summary
Start your performance report by writing an executive summary that gives an overview of your business's performance in all aspects of its operations.
It basically acts as a snapshot that contains a brief and concise form of the information that your report will discuss. It provides a synopsis of your company's growth.
Step 4. Provide the Performance Assessment
Once you write your summary or synopsis, then you move on to the actual assessment of your business. This section breaks down each part of your business by evaluating all the major KPIs and metrics involved in measuring your results.
To show how well you performed you can divide things into 4 categories namely – Strong, Good, Fair, or Weak – which can help you focus on specific areas for improvement.
Here are some other things you can include in this section:
Financial Status of Company: Assess the state of cash flow and revenue generation
Industry Comparisons: Compare KPIs and metrics of competitors to illustrate how well your company is doing in the market.
Non-Financial Quantitative Data: Examine the percentage of product rejects, volume of sales, number of complaints, etc.
Non-Financial Qualitative Data: Mention changes in reputation, effectiveness, customer satisfaction, staff morale, etc.
Step 5. Include Visual Elements
Visual elements make your reports more engaging and easy to understand, which is why they are a crucial part of performance reports. By visual elements, we mean including tables, charts, graphs, etc.
In your performance report, you can include a graphical trend analysis section that summarizes your KPIs over a certain period of time, in a graphic form. This will show any trends or patterns that might exist for your company in comparison to other companies.
You can also include a section for detailed statistical tables to present your figures and ratios, and measure them along with other companies in your industry.
Step 6. Proofread
The last and final step in creating any report is to proofread it. The same applies to performance reports.
Look for spelling errors, grammatical mistakes, and inconsistencies in punctuations, and check whether your sentences are properly structured. Ensure that the data you have presented is accurate and up-to-date.
That's pretty much it! Once you complete all these steps, your performance report is ready to go.
Before you go, we'd like to let you in on a little something that can make creating performance reports as easy as a breeze. That's right! A tool that will help you save a lot of time and effort!
Don't believe us? Then scroll down right now!
Bit.ai: The Best Tool for Creating All Types of Reports

We know that a creating performance report is not a very difficult task, but neither is it a super easy task.
There are a lot of steps involved in the process. You have to do the research, write the content, and to top all of this, you have to come up with a proper structure, focus on the format, and share information with other people.
Phew! That's a lot of things to keep track of and we feel that in this age of technology, nobody should be stressing out so much over creating a report.
That's why we present to you Bit.ai, a cloud-based document collaboration platform that helps you create modern, digital integrated documents effortlessly.
A couple of clicks is all you need to create the perfect performance report on Bit. Not convinced? Then take a look at these features of Bit.ai and decide for yourself!
1. Document Templates
Don't for a second worry about the structure and format of your performance report when Bit's extensive template gallery offers you so many responsive templates from which you can choose your favorite!
All you have to do is insert your text in a pre-formatted document and customize it wherever it is required! Just focus on your content and Bit will do the rest!
2. Auto-Formatting
Don't you just hate it when you have to constantly make sure that everything on your document is aligned and in a uniform format?
Bit solves that problem with its auto-formatting feature, which automatically formats your entire document even if you don't! From margins to line spacing to fonts and design, everything in your document will be taken care of by Bit. This saves you a lot of time and effort!
3. Supports All Types of Digital Content
Want to make your performance report easy to understand and engaging? Then, Bit is the perfect tool!
It supports over 100+ file formats and lets you seamlessly add rich media elements from the most popular third-party apps (i.e. Google Sheets, Airtable, Tableau, Sharepoint Excel, etc.) so you can add interactive tables, charts, graphs, and lots more to your performance reports. This will make it easy for you to make comparisons and help your readers understand better.
4. Multiple Workspaces
A performance report is the combined effort of multiple people across different departments and it involves compiling multiple data and information.
This is a perfect recipe for chaos to ensue, that's why Bit is the perfect tool for you. It lets you create infinite workspaces and folders around projects and teams to store all your information in a neat and orderly manner.
This will ensure that the whole process is well organized and makes working on performance reports much more efficient and effective.
5. Real-Time Collaboration
Bit offers a real-time collaboration feature that allows you to invite colleagues from various teams and departments to join you and work together in real-time.
This means that your team members can now make edits, add comments, highlight text, and mention other collaborators all within the same document!
This is extremely useful while proofreading and when you have to work simultaneously on a single document.
All in all, Bit is the ideal tool to keep in hand while writing reports. It just makes everything smoother and easier!
Our team at bit.ai has created a few more templates to make your business processes more efficient. Make sure to check them out before you go, your team might need them!
Conclusion
Understanding your business is not as simple as looking at profits and losses and deciding whether it is successful or not. So many factors contribute to the overall performance of your business.
With a performance report, you'll always be able to assess your business and make robust decisions.
We hope we have prepared you enough to start writing your own performance reports. And with Bit by your side, you are always a step closer to making amazing reports in just a few minutes!
So stop waiting around and get down to business.
Further reads:
KPI Report: What it is & How to Create a Perfect One?
Weekly Report: What is it & How to Create it? (Steps & Structure)
Annual Report: What is it & How to Create it?
Formal Reports: What are they & How to Create them!
Business Competition: 11 Ways to Stay Ahead in 2022!
Operational Efficiency: Definition, Importance & Ways to Improve it!
Marketing Report: Definition, Types, Benefits & Things to Include!
Technical Report: What is it & How to Write it? (Steps & Structure Included)
Business Report: What is it & How to Write it? (Steps & Format)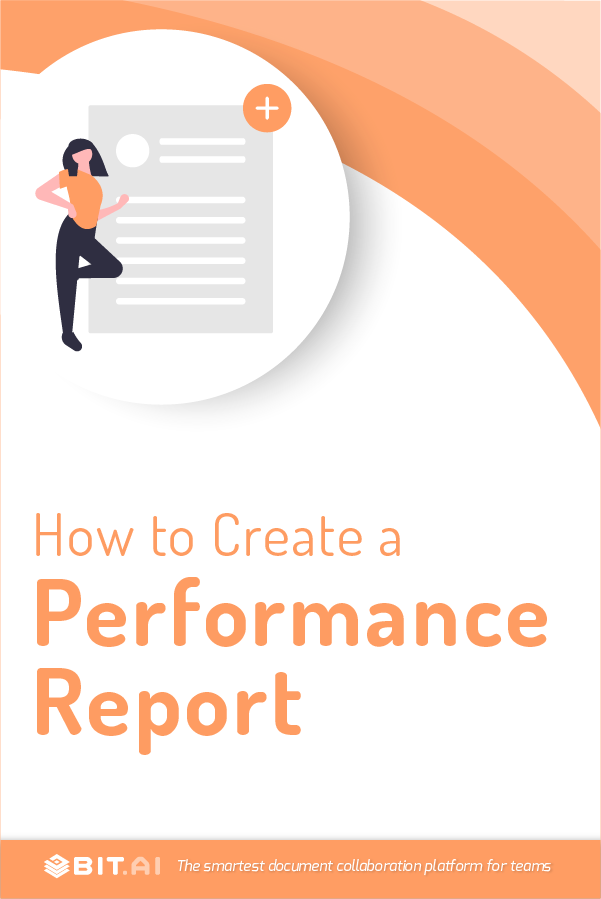 Related posts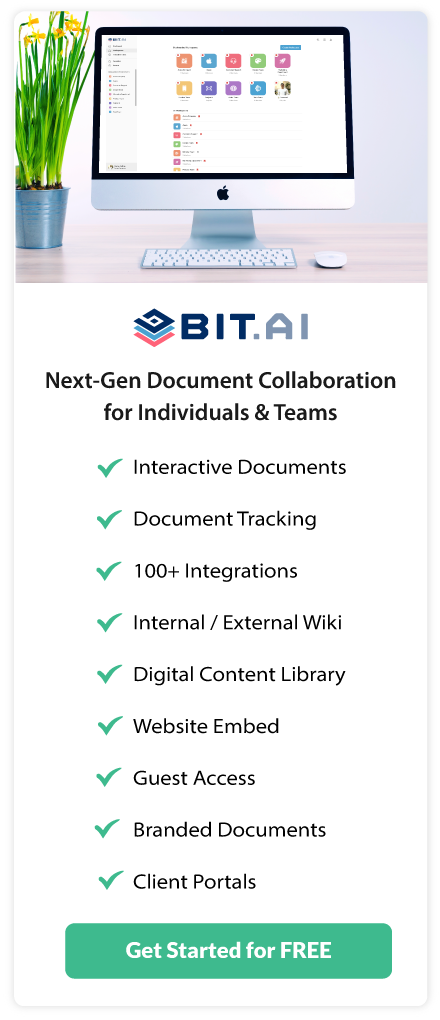 About Bit.ai
Bit.ai is the essential next-gen workplace and document collaboration platform. that helps teams share knowledge by connecting any type of digital content. With this intuitive, cloud-based solution, anyone can work visually and collaborate in real-time while creating internal notes, team projects, knowledge bases, client-facing content, and more.
The smartest online Google Docs and Word alternative, Bit.ai is used in over 100 countries by professionals everywhere, from IT teams creating internal documentation and knowledge bases, to sales and marketing teams sharing client materials and client portals.
👉👉Click Here to Check out Bit.ai.