Does your company feel like it's stuck in a hamster wheel? We mean, you are getting your tasks done, you're constantly making new plans but…you still feel lost?
If yes, then you are probably relying too much on making plans, rather than optimizing or improving them.
Looking for a solution? Introducing: Key Performing Indicators! KPIs are a powerful way to measure the final results of a plan against the actual standards set.
KPIs go beyond basic metrics such as likes, etc, and dig deeper into the areas where you could make considerable and impactful changes. Every KPI is a metric, but not every metric is a KPI.
KPIs help you streamline your business and envision the bigger picture. All you need are the right set of KPIs to evaluate. We're going to tell you what the "right" KPIs are, but let's learn a little more about KPIs first.
What Are Key Performance Indicators (KPIs)?
A key performance indicator is a metric used to track your movement towards attaining a certain goal.
There is a multitude of KPIs available, but when the right ones are chosen, they can help your company achieve its long-term objectives and vision.
Simply, key performance indicators will help you identify which strategies are working and which aren't. This way you can focus on the right tactics and not waste money on ones that aren't making any profit for your business.
Choosing the right KPIs can be confusing, but worry not because we're here. Sit tight, we'll now be exploring the top 10 best KPIs you should start measuring.
10 Key Performance Indicators You Need To Measure In 2022
1. Search Ranking 
Undoubtedly, the higher your site ranks, the better. Your search ranking helps to generate more leads and in turn more conversions.
Your current position on any result page of Google could be due to a number of reasons from domain authority, a number of backlinks, etc.

Constantly take a look at your SERP position to understand how healthy your current SEO processes are.  Always make sure you are using the right and most relevant keywords.
Read more: KPI Dashboard: Definition, Tools, and Tips!
2. Audience Growth Rate
Social Media is the trend of the hour. 73% of marketers believe that their efforts through social media marketing have been "somewhat effective" or "very effective" for their business (Source)
Once you start using social media, it's important to make sure that you're steering enough attention to your brand.  This is where the audience growth rate comes in!
This KPI will help you analyze how many followers you gain towards the end of every month and if it's a cause for concern. If it is a cause of concern, you may need to re-evaluate your current strategy.
3. Amplification Rate
Another social media KPI is to keep you on track with your social media strategy.
The best part about social media is that even if your audience growth rate is not so high, you still have an opportunity to make it to the social feeds of all the people who don't already follow you.
Your amplification rate tells you about this exact audience – the one that is viewing your content via shares by people who follow you.  It can be a retweet/quote retweet on Twitter or repin on Pinterest, anything that gets you to a prospective follower.
A high amplification rate is indicative that your content is effective and so good that your followers are making sure others see it too!
4. Working Capital 
Being an entrepreneur or a business owner is all about staying ahead of plans and making sound decisions. So that when lady luck comes knocking at your door, you don't miss out.
And one of the many reasons why such a mishap might occur is because of the lack of funding or cash to invest.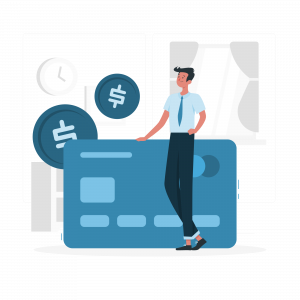 Working capital is the funds that you use for the day-to-day functioning of the firm. But these funds are pivotal when you need to make investments but your debtors are not coming through.
Make sure you have adequate funds to capitalize on big projects that may arise in the possible future! To calculate working capital, you can use the formula: Current Assets – Current Liabilities.
5. Sales Cycle Length 
It's crucial to know how long it's taking for your sales reps to close leads. Are leads being closed in 2 days or 2 weeks?
Sales Cycle Length is a KPI that identifies the amount of time taken from your first touch with a prospect to closing the deal, averaged across all won deals.
If any sales rep is closing deals at lightning speed but your customer is dissatisfied with that service and ends up leaving, it'd be wise to have a longer sales cycle.
Once you have such data, you can make better decisions about your sales plan, and make needed improvements.
Read more: 10 Top Performing Business Metrics Your Business Must Know About!
6. Monthly Sales Growth
Monthly sales growth is a great way to track your sales revenue on a monthly basis.
When you conduct such monthly analysis, you can identify sales growth trends. These trends are important in optimizing your current plans.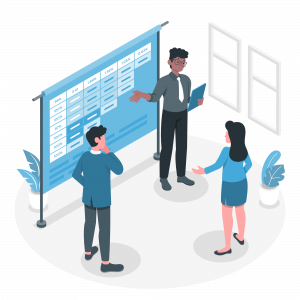 Let's say you notice that sales growth has been stagnant for the past month and profit margins have seen a dip, you can ensure that all of your sales representatives have new goals set for the upcoming month!
7. Cost Per Click (CPC)
Are you running paid campaigns on the internet?
75% of people say paid ads make it easier to find what they need. If you aren't then you should but if you are, you need to be calculating the ROI on these campaigns.
How much are you paying and how much are you getting back in return?
Cost per Click is the amount it costs you for each click on any paid campaign. You can calculate Cost-Per-Click using this formulae: = Total Ad Spend / Total Measured Clicks
Once you have this data, compare it with your advertising campaigns on other channels, and decide which is performing better and more profitable for your business.
8. Revenue Concentration
In an ideal scenario, you should have your revenue coming in from multiple sources.  Well, a not-so-ideal situation would be having your revenue tied to only one or two sources, which is risky.
This is revenue concentration – and you need to steer clear from it.
Take immediate action and diversify your revenue streams. So that if you lose a customer, you don't end up finding yourself in debt or something worse.
Thus, this KPI is a great way to identify such a root issue and weed it out before it's too late. One simple way to broaden your revenue stream is to market to broader audiences!
9. Bounce Rate
Are people visiting your website but leaving immediately without performing any action?
Well, that's an issue called Bounce Rate – the percentage of visitors that leave a webpage without taking an action, such as clicking on a link.
If these visitors landed on your site by mistake, this could be a great KPI to rethink and establish a new targeting strategy.
Once you find out your bounce rates, make sure they are within limits and not extortionate. A bounce rate in the range of 26 to 40 percent is excellent while 41 to 55 percent is roughly average.
10. Email Open Rate
Email open rate is an extremely simple KPI and when used correctly, can direct more leads to your business. It is basically the percentage of subscribers who open a specific email out of your total number of subscribers.
This gives your teams an idea of how effective their email marketing campaigns really are and how they can do better. Your average email open rate should be between 15-25%.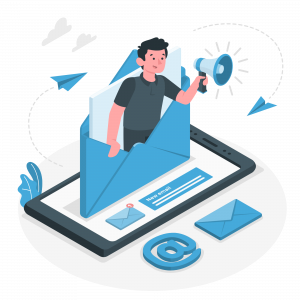 Want to know a great way to increase your email open rates?  Retention Science found that subject lines with movie titles and song lyrics have an average open rate of 26%!
Conclusion
Knowing which KPIs you need to measure will help you save time, effort, and big bucks.
Once you have actionable data from your KPIs, use these to close deals, improve growth rate, and better your revenue stream.  There is not a single reason why you won't want to do that.
So grab this list of hand-picked KPIs, and get started with your new plans. And if you have any queries along the way, know that we are right here to help you. Just tweet to us @elink_io!
Cheers!
Further reads:
10+ Powerful Sales Tips Every Sales Rep Should Know!
Top 7 HR KPIs You Should Measure in 2022!
12 Marketing Goals You Must Include In Your Plan!
12 Marketing KPIs Every Marketing Team Should Monitor!
15 Sales Tactics to Generate High-Quality Leads
10 Best Customer Retention Strategies for Startups!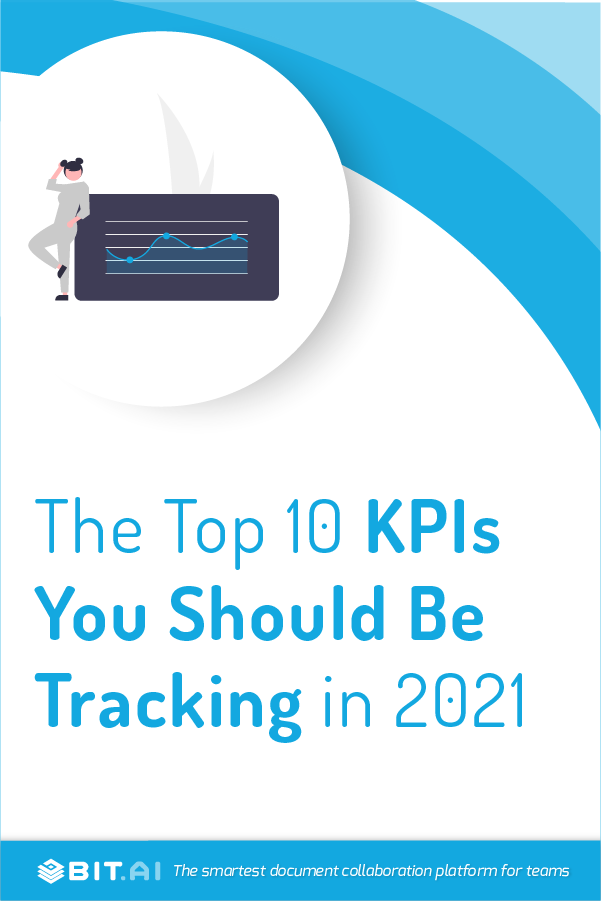 Related posts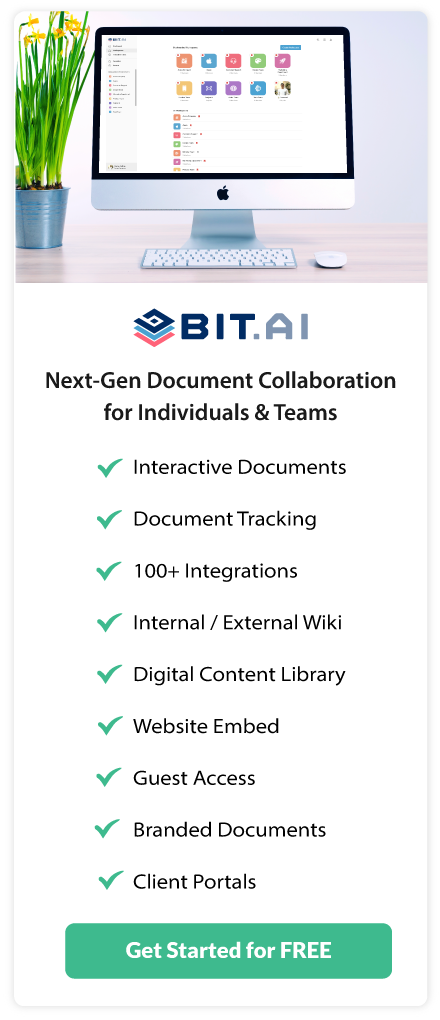 About Bit.ai
Bit.ai is the essential next-gen workplace and document collaboration platform. that helps teams share knowledge by connecting any type of digital content. With this intuitive, cloud-based solution, anyone can work visually and collaborate in real-time while creating internal notes, team projects, knowledge bases, client-facing content, and more.
The smartest online Google Docs and Word alternative, Bit.ai is used in over 100 countries by professionals everywhere, from IT teams creating internal documentation and knowledge bases, to sales and marketing teams sharing client materials and client portals.
👉👉Click Here to Check out Bit.ai.