"Nothing great comes without risk."
If you are undertaking a project right now, you probably already know that risks are inevitable.
They don't come with prior notice. This makes your projects and business vulnerable to a lot of things.
So how do you get ready for these unwelcomed guests? Well, you anticipate them and create a mitigation plan.
A whopping 70% of all projects fail and the biggest cause for this is the risks that were not assessed right at the beginning of the project planning process.
Trust us, that's why you need a mitigation plan in place – risk management practices are widely used across most organizations – 27% say they 'always' use them, while 35% use the 'sometimes'. Only 3% of surveyed organizations say they 'never' use risk management practices.
Simply put, a mitigation plan acts as a step-by-step guide of what needs to happen in case of a risk occurrence.
So before we learn how to create a mitigation plan, let's learn what exactly is a mitigation plan…
What is a Mitigation Plan? (Definition)
The intent of a risk mitigation plan is to ensure successful risk mitigation when it occurs.
Do not confuse a mitigation plan with the eradication of risks. A mitigation plan accepts the harsh reality of risks and makes sure that you are ready for it when it happens.
It includes the specifics of what should be done, when it should be accomplished, who is responsible, and the funding required to implement the risk mitigation plan.
Without further ado, let's dive into learning how to create a mitigation plan…

Importance Of Mitigation Plan
You can't deny the fact that every business comes across a new risk every now and then. These risks can severely affect critical data and their daily work.
But that doesn't mean you can't handle these risks at all. With careful planning, you can easily treat such risks and reduce their impacts considerably.
This is where mitigation plans come in.
A mitigation plan will help you anticipate risks that may affect your firm and direct you in responding to them.
Let's just take the recent covid pandemic as an example, that was a risk that was unprecedented but most firms have tackled it and smoothly transitioned today. And these mitigation plans were to create a remote workforce and use tools like Bit.ai that foster remote collaboration culture and make it an efficient process.
Just like that, mitigation plans help reduce the impact of any risks that your business might or is already facing. So let's learn how you can create a plan for your business…
Read more: Contingency Plan: What is it & How to Create it? (Steps and Format)
How to Create The Perfect Mitigation Plan? Follow these Steps!
Step 1. Identify Risks 
Before you create effective plans to limit the impact of risks, you need to identify and evaluate them.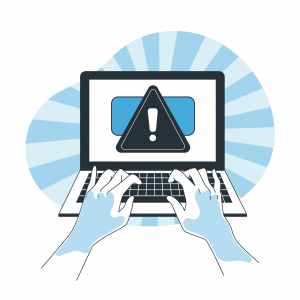 Consider all kinds of risks but internal and external. This can be something as simple as an operational conflict or something as immense as a natural hazard.  Factor in all such possibilities, and list them all down.
Step 2. Assess the Risk 
Now that you have laid down all the potential risks, assess them. Quantify the level of risk that would arise and how detrimental they can be.
Risk assessments will involve the measures, processes, and controls to reduce the impact of risk.
Step 3. Prioritize Risks 
The next step after quantifying the risks is to rank them in terms of severity.
If you prioritize every single risk, then all your mission-critical business operations will take a hit.
That's why establish an acceptable level of risk so that not all of your teams end up working on the mitigation plans.
Step 4. Handle Risks
There are many ways you can reduce the impact of these risks, based on their severity, here are a few options:
Assume/Accept. Create a proper understanding of risks and their implications. Will it affect your budgets, project timeline? Is it arising from a reduced technical performance? After determining the severity choose "assume/accept" if the risk is heavily impactful on your business.
Avoid. Once you develop an understanding of the implications of risks if you deem a risk to not be detrimental or having a huge impact on your business, avoid mitigating it. Also, if a risk is beyond your control like, avoid spending time on it.
Control: Now that you know which risks need to be mitigated, analyze them even further. How can you help reduce their impact? Help control risks by performing analyses of various mitigation options. Check out previous solutions of how such risks were handled, in your business or your industry, that may help out, And with a precise idea in mind, devise a plan.
Transfer: If you think risk cannot be handled by your business, transfer it, Reassign accountability, responsibility, or authority for a risk area to another organization, someone with clear expertise in the field. But remember, transferring risks to another organization can result in dependencies and loss of control that may have their own complications.
Step 5. Create Your Plan 
If you plan to handle the risks in-house, then you should get started with the plan.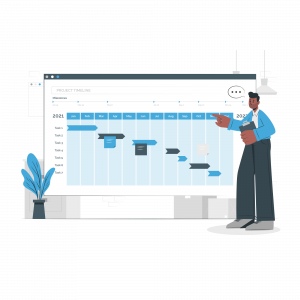 First & foremost is to find an appropriate mitigation manager. He/she must have the knowledge, authority, and resources to implement the plan. They may also have to come up with the mitigation strategy and determine the tools and actions needed to make the plan a success.
Ask these questions to help you curate your mitigation plan:
What actions are needed?
When must actions be completed?
Who is the responsible action owner?
What resources are required?
How will this action reduce the probability or severity of impact?
Step 6. Develop a Contingency Plan 
Risks are unpredictable and there may be a chance that your plan fails. At such times, you may have to develop a contingency plan or a "Plan B" to fall back onto.
Use these questions as a guide while developing your contingency plan:
What triggers will indicate that your contingency plans need to be put into place?
Include a date until which if the mitigation plan has proven effective, then the contingency plan will take its place.
Step 7. Monitor 
Once a risk has been identified and a plan put in place to manage it, there can be a tendency to adopt an auto-pilot mode. Resist that inclination. Revisit the basic assumptions and premises of the risk. Check how your plan has reduced the impact or if it has been futile. And if it has worked even before the scheduled time, redirect those mitigation resources to where is necessary.
And that is all!
Ready to create your mitigation plan document? Well, we have got the perfect tool in store for you!
Read more: Risk Management Plan: What is it and How to Create it?
Bit.ai: Smart Way Of Creating Any Type Of Documents
Bit.ai is a new age online document collaboration tool that helps anyone create awesome risk management plan documents, project management plans, product plans, and other company documents in minutes. Bit is the dream tool to help teams transform the planning process, by making it interactive and collaborative.

Bit provides a commonplace for employees to simultaneously collaborate and manage projects, and most importantly, share knowledge. It also has a content library where you can save all your images, files, and digital content and access them easily, making your workflow smooth as ever!
Simply create a workspace, add your team members, and start creating your workplace documents like product plans quickly! You can further share these documents with external clients, partners, agencies, etc., and get detailed insights on how they interacted with your documents! Cool, right?
Here are some key reasons to use Bit to create management or planning documents:
Collaborate with teammates in real-time and create plan risk management together.
Content management capabilities allow teams to store their PDFs, videos, images, charts, and more inside one platform for easy access. Say goodbye to Google Drive and Dropbox!
Get management feedback in real-time using @mentions and highlight features as every document comes with its separate comment stream.
Create, share, and store documents related to the project in one place without going back and forth to your cloud storage services.
Bit documents are nothing like you have ever seen. Create interactive docs and embed Airtable blocks, Google spreadsheets, PDFs, video tutorials, Typeform surveys- basically anything with a link inside your document.
Bit has a plethora of amazing templates to kickstart your work.
Conclusion 
The risks that occur in your business are not for you to decide but how you handle them is!
Choosing the right way to do so will help your business perform better but also help you grow powerfully.
Also remember, mitigation plans are not static. They change with time and with the severity of the risks. Assess your mitigation plan, monitor results, revisit them from time and time and make the necessary changes.
The bottom line is the only way to reduce the adverse and unpredictable impacts of the risks is to create a mitigation plan. And with our tips and Bit.ai by your side – there's no way you'll be on the losing side!
If you have any queries regarding mitigation plans, feel free to tweet us @bit_docs and we would be more than happy to help you out!
Further reads: 
Productivity Plan: What is it & How to Create a Perfect One?
Crisis Management Plan: Definition, Types & Steps to Create!
Information Security Plan: What is it & How to Create it?
Business Development Plan: What is it & How to Create a Perfect One?
Purpose Statement: What is it & How to Write it?
Growth Plan: What is it & How to Create One? (Steps Included)
Meeting Plan: What is it & How to Create an Effective One?
Disaster Recovery Plan: Definition, Importance & Steps!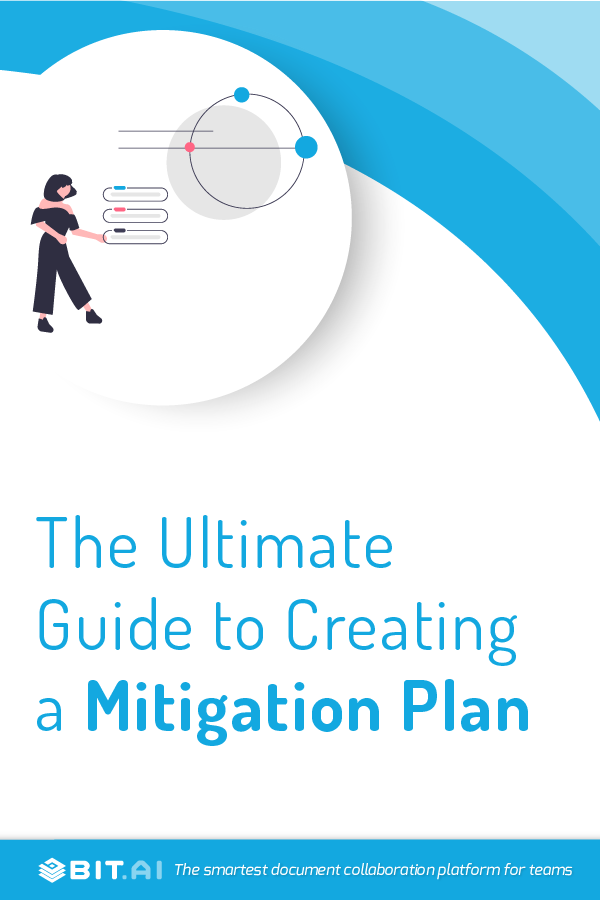 Related posts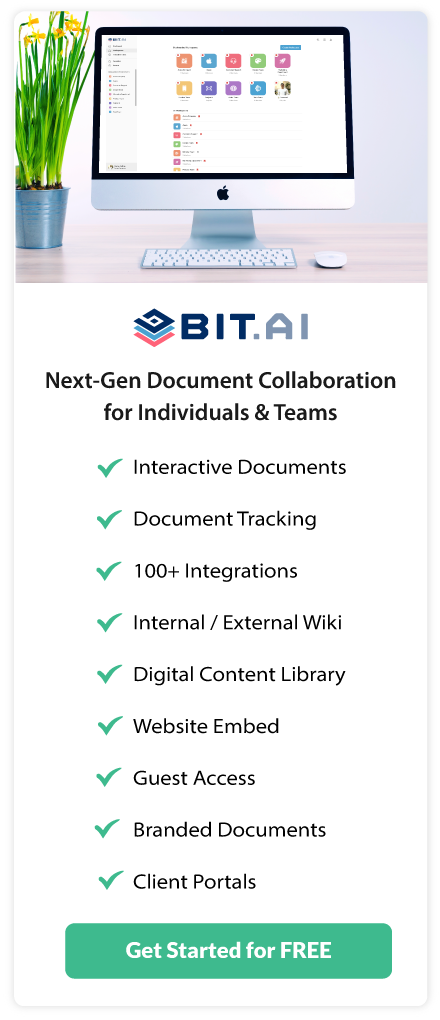 About Bit.ai
Bit.ai is the essential next-gen workplace and document collaboration platform. that helps teams share knowledge by connecting any type of digital content. With this intuitive, cloud-based solution, anyone can work visually and collaborate in real-time while creating internal notes, team projects, knowledge bases, client-facing content, and more.
The smartest online Google Docs and Word alternative, Bit.ai is used in over 100 countries by professionals everywhere, from IT teams creating internal documentation and knowledge bases, to sales and marketing teams sharing client materials and client portals.
👉👉Click Here to Check out Bit.ai.