Let's face it, you are not here by accident.
You are looking for growth and you are aware of the importance of generating high-quality leads. Leads are your potential customers. Without them, there are no sales.
Whether you are a start-up company or a well-established B2B company, you still need to strategize your lead generation for the growth of your business.
This essentially means trying to get more customers to engage with your business and increase sales.
But, generating leads is not that simple.
Statistics show that 60% of customers say 'no' four times before saying 'yes' while 48% of salespersons never even make a single follow-up attempt. Imagine the number of sales lost because of that!
Another survey shows that 80% of sales require five follow-up calls while 44% of salespeople give up after just one phone call.
Research also shows that 70% of salespeople stop at one email, but had they sent more follow-up emails, there would have been a 25% chance of hearing back from them.
There is more from where that came from, but the point is that most research confirms that it is quite easy to lose leads than to gain them.
So, what is to be done? Worry not! This blog has got it all covered.
Finding the right set of sales tactics that will help you generate leads, especially when there is a sea of options to choose from, is very difficult.
That is why in this blog, we have curated for you a list of 15 awesome sales tactics to help you generate more leads. and let you decide which of these tactics you need to incorporate in your business.
Let's get down to business!

1. Get Creative on Social Media
Everybody is on social media. The chances of potential customers coming across your business are definitely a lot higher if you have a well-established social media presence.
That is why investing in paid social media marketing is a sales tactic that will help you generate leads. For example, platforms like Facebook and Instagram allow you to target specific audiences with paid ad services.
Creating fun content such as videos, polls, and Q&A sessions will also increase the engagement level with your business. Twitter is another platform where the right hashtags and tweets can attract a lot of potential leads.
Then there is LinkedIn which allows you to have direct engagement with leads through chats.
The great thing is, most people have these social media apps installed on their phones, which means they get direct push notifications on their mobile devices. This creates a wider outreach for your business.
You can also get a little creative with your social media bio. After all, it's the place where all the action happens. You can drive engagement, leads, and purchases through this magical door. 
Fortunately, gone are the days when you could only add one link in your bio. elink.io lets you make the most out of your social media bio by allowing you to share all of your valuable links with your followers, using one single link!
Using elink, you can build your own landing page for social media and fill it up with links to the things that you want to share with your followers. (i.e. your blog, your YouTube video, your online store, etc.)
Use the space wisely and leads will come pouring in like never before!
Read more: 12 Sales KPIs Your Sales Department Should Measure!
2. When Blogging, Prioritize CCC
Blogging needs no introduction because almost all businesses have a blog.
What matters is HOW you utilize your blog for generating leads. Prioritize CCC (Content, Consistency, and Call-to-action) when it comes to blogging:
Content: Content is the king. Provide quality content that caters to the needs of your target audience. Your content should help people learn something new or answer their questions while keeping them hooked. High-quality content will retain your current customers while targeting a new audience.
Consistency – They say consistency is key and they are right! Businesses that blog regularly tends to generate more leads. Many companies, despite having a blog, do not consistently post on their blogs, and this results in lower engagement. It is, therefore, important to blog frequently and consistently if you want to get more leads.
Call-to-action – A call-to-action is the next logical step for a lead in their journey of blogging. Your blog should contain a CTA that asks them to sign up or fill out a form. The placing of your CTA is also very crucial. Make sure it stands out from the rest of the blog and catches the eye of your potential leads.
Read more: 10+ Powerful Sales Tips Every Sales Rep Should Know!
3. Generate Strong SEO
Search Engine Optimization (SEO) is one of the most effective and successful lead generation tactics. This is especially useful if you run an e-commerce site.
The goal of SEO is to make sure potential customers reach your site through clicks and increase traffic.
Ensure that your website contains keywords relating to your target audience. Include the keywords in the title of your blog and frequently use them across your post.
This will increase the chances of your site turning up on the first page of the search results. Invest in SEO experts, writers, and tools to improve your visibility because it is one of the best ways to maintain a web presence.
Even though SEO might take some time, it will definitely increase sales for your business in the long run!
4. Drive Sales Through Video Content
A video is an easily accessible and attention-grabbing form of communication, and video marketing is one of the cleverest sales tactics to get potential customers to engage with your site.
Create instructional, educational, and promotional videos for your website and social media. Keep them short and simple and make sure they are mobile-friendly.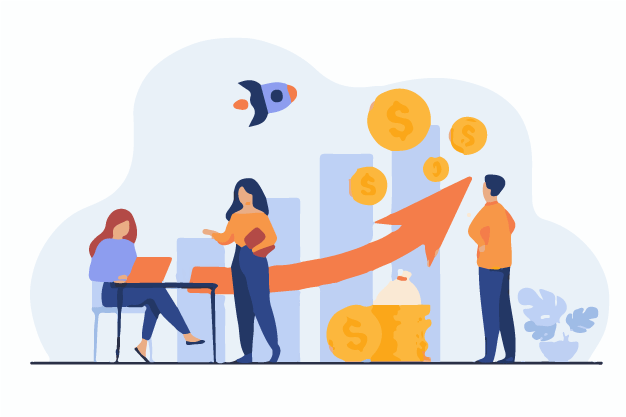 The visual touch that videos bring keeps people engaged and makes them more likely to engage with your brand.
This not only improves website traffic but increases conversion rates and drives sales for your business. It really gets your business moving (pun intended)!
5. Invest in Quality Training
Bet you didn't think about this sales tactic. Not many do.
Quality training for your sales representatives is something that most businesses tend to overlook. But, it is one that has huge potential.
Most sales reps have a natural gift, but with the right training, they can learn and improve themselves, thereby maximizing sales.
Provide your sales reps with a script to fall back on, information to handle hesitant customers, and strategies to qualify leads. This will increase the chances of getting more customers.
The better trained your sales team is, the greater is the growth of your business!
6. Email Marketing
Email marketing is a sales tactic that never goes out of trend no matter what people say.
There are over 3.8 billion users of email across the world and it would be a shame to not invest time in them. The trick lies in creating interesting emails.
Design concise emails without being too flashy. Always add a catchy line to the subject. Never forget to include compelling CTAs in the email.
Lastly, send emails frequently and make sure to consistently follow up on them. You can also attach videos to your emails to make them more captivating.
You can also create compelling email newsletters to catch the attention of more leads. It's not too much effort when you are using elink.io, which offers the fastest email newsletter generator.
With elink.io, you can easily create newsletters within minutes. Add links you want to share as the newsletter, choose from over fifty beautiful layouts, customize the design to fit your brand and message, and share it with the world! You can also customize the design to fit your brand and message. The best part? It looks good on all devices.
7. Create a Referral Reward Program
This sales tactic is one that is based on trust.
A referral reward program is where your customer recommends your brand to a friend in exchange for an offer or reward.
This creates an incentive for the new client to use the discount or offer, which results in your old customer getting one too.
This system runs like a chain and gives your business more leads in the process. It is a win-win situation for all!
Never underestimate the power of word-of-mouth advertising.
Read more: Sales Pitch: What is it & How to Create a Killer One?
8. Use Scarcity Marketing Tactics
Scarcity marketing is a sales tactic that relies on the psychology of the customers. It appeals to the customer's desire to buy something before it runs out of the market.
Basically, it plays with the laws of supply and demand. You create a limited offer in a limited time and it entices people to immediately act on it.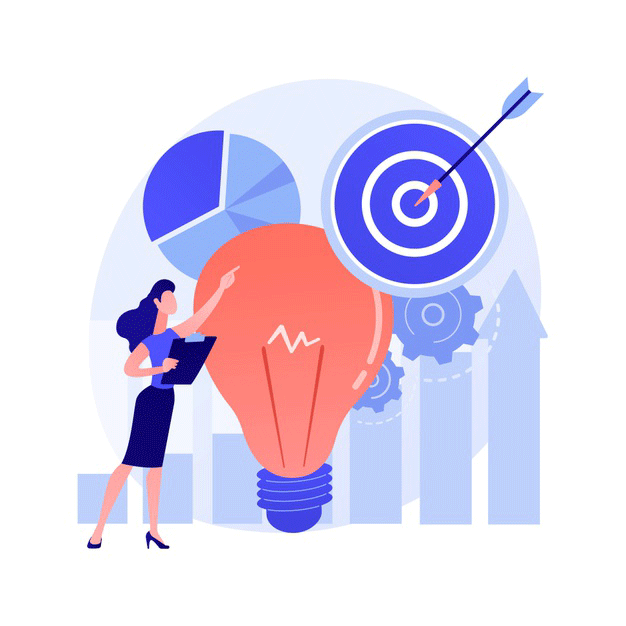 People always want to buy when they know that they might not get it later for such a good offer. So, scarcity marketing works wonders in bringing high-quality leads for your business.
9. Host an Event
Perhaps one of the most interactive sales tactics that bring in a large number of leads is hosting an event offline or online. This could include seminars, workshops, conferences, meet-ups, and webinars.
These events help build and establish meaningful relationships with potential customers. Hosting such events also helps your potential clients learn more about your brand and encourage them to engage as well.
These events are a hub for potential customers and a great way to get more leads.
10. Incorporate Discount Strategies
Who can resist a good bargain?
Offer a coupon or discount to motivate new customers into making a purchase. This attracts both long-term and short-term leads.
You can also offer samples or ask people to sign-up for a free trial period. Don't forget to follow up on your leads.
This sales tactic improves the chances of leads turning into regular clients and increasing sales for your business in a short span of time.
11. Include Statistics
This may sound like the most boring sales tactic amongst the lot, but do not undermine its power.
For a potential customer, a successful statistics rate acts as proof of safety before involving themselves in your business. People tend to follow suit when they see something has been tried and tested.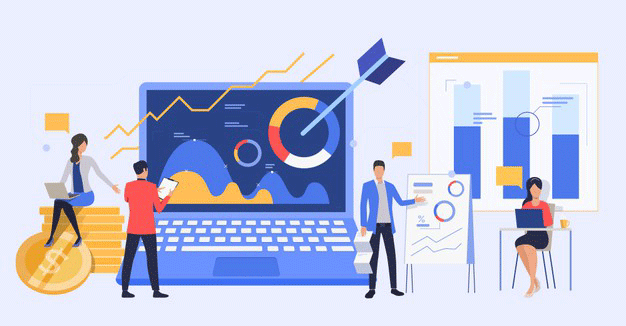 Putting up success rates or the number of people who signed up or made purchases will encourage leads to invest more confidently.
This is a great way to gain people's trust and make them feel safe. The numbers definitely matter!
12. Flaunt your Positive Reviews
This one might seem like a way to brag more than a sales tactic, but that's just a matter of perspective. The fact is that the importance of positive reviews cannot be underestimated when you are trying to generate leads for your business.
Good reviews mean a satisfied customer base and a customer base means that your product is worth investing in. Another customer's positive experience with your brand creates a sense of safety and waxes trust in new clients.
So, showcase your positive reviews on websites. Ask your happy customers to leave a public comment or share a video of them reviewing their experience. Spread that positivity!
13. Invite Experts and Influencers
This sales tactic might be a bit on the expensive side, but it will be worth your every penny.
Influencer marketing is a highly popular and effective tool. Influencers and experts have a dedicated audience who trust them. Therefore, it is easy for them to convince their followers about the quality of your brand.
Their endorsements can bring in an influx of leads to your business!
Read more: Best Sales Tools For Prospecting in 2021!
14. Add a Live Chat Feature on Website
Live chat is an untapped feature that requires more attention as a sales tactic.
Adding a live chat feature to your website will allow you to have a direct conversation with your existing and potential customers at any time of the day.
They can ask questions whenever they want and get instant solutions, increasing traffic and user engagement.
With a good customer care service, customers will come back without any hesitation, which in turn will increase leads!
15. Keep Track of User Engagement
It's important to keep track of user engagement especially when you are looking for leads, and that's a fact.
Let's consider a scenario.
You sent a sales brochure to your potential clients. Now, you'll obviously want to know whether they have read it or just tossed it in the trash, right?
You will want to know if they have opened your document, how much time they spent on it, and whether they visited it multiple times. This will help you understand their interests and the changes you need to make.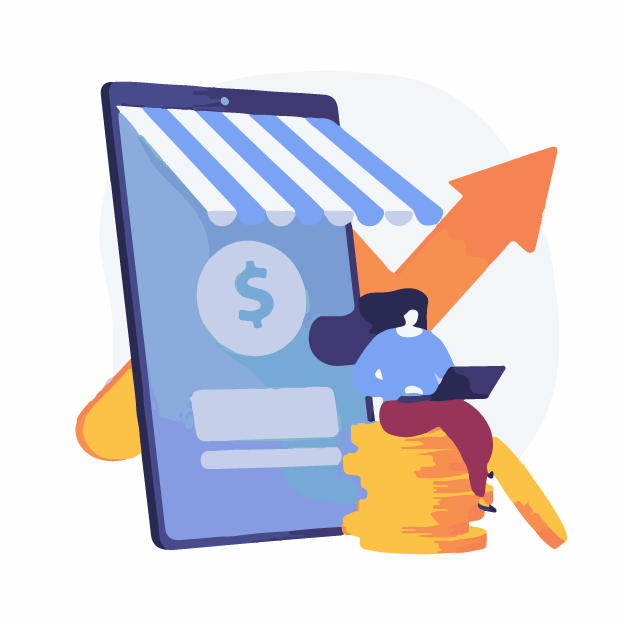 Bit.ai has made this feature a major part of their software. Its smart document tracking feature grants you access to the user's engagement levels, frequency of opens, and time spent on reading the document you created.
It also allows you to create a lead capture form to document and gather information like the name, email address, and company name of the people accessing your documents.
Bit provides you with useful information about the leads, which you can use to follow up and convert them to customers! The best documentation tool indeed!
Check out these sales templates:
Our team at bit.ai has created a few awesome sales templates to make your sales process more efficient. Make sure to check them out before you go, your sales team might need them!
Conclusion
As a marketer, there will always be pressure on you to get more qualified leads for your business.
Mind you, lead generation is no piece of cake. Therefore, this blog covered a range of 15 sales tactics that you can utilize to get those leads that you wanted.
But at the end of the day, what matters is that you find the best sales tactics that suit your business and help you increase your sales.
So if one tactic doesn't work, then try another.
Business is a combined effort, so you and your team need to work together to lead the way!
Further reads:
Sales Prospecting: Definition, Techniques, and Steps!
Tripwires: Definition, How To Include Them & Examples!
11 Amazing Sales Promotion Examples You Need to Check Out!
Upselling: What is it and How to do it Effectively?
Social Proof: 8 Ways to Use it to Get More Sales!
9 Sales Collateral Examples You Should be Using in 2022
Sales Proposal: What is it & How to Create a Perfect One?
Marketing Report: Definition, Types, Benefits & Things to Include!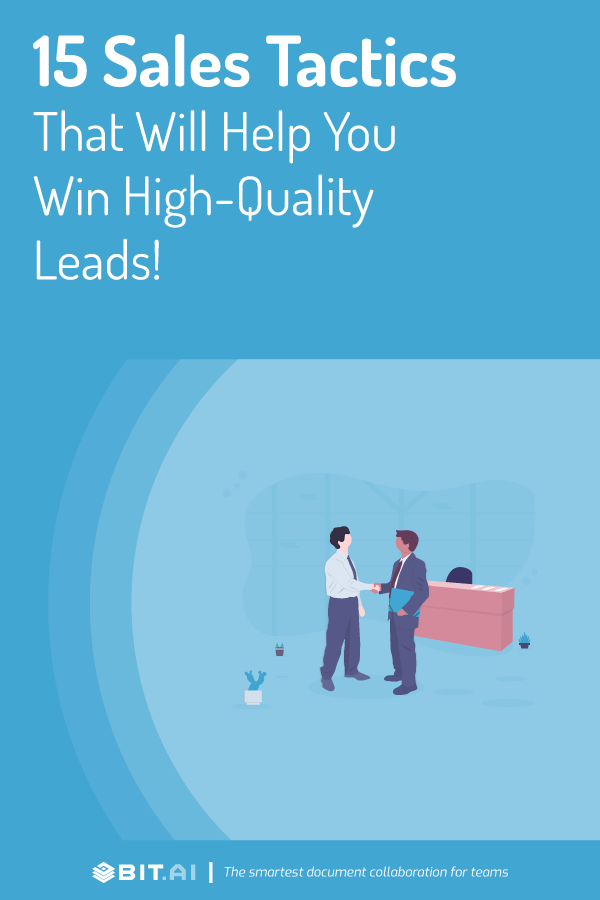 Related posts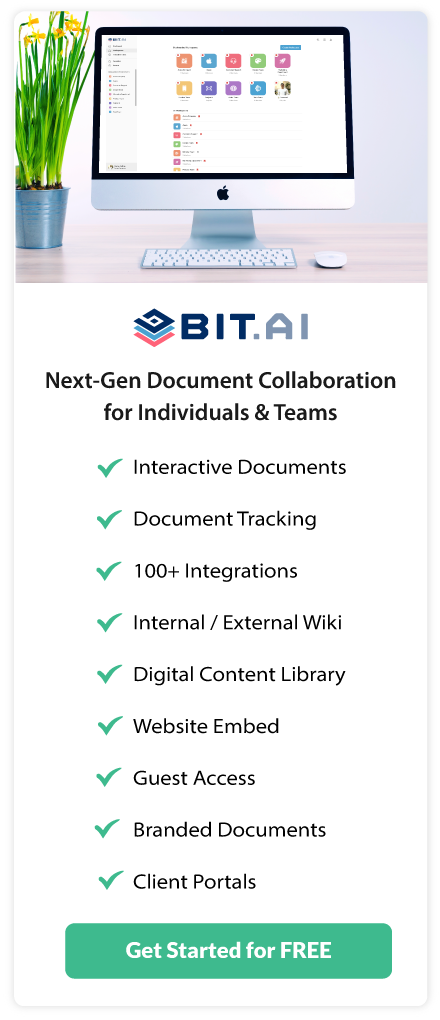 About Bit.ai
Bit.ai is the essential next-gen workplace and document collaboration platform. that helps teams share knowledge by connecting any type of digital content. With this intuitive, cloud-based solution, anyone can work visually and collaborate in real-time while creating internal notes, team projects, knowledge bases, client-facing content, and more.
The smartest online Google Docs and Word alternative, Bit.ai is used in over 100 countries by professionals everywhere, from IT teams creating internal documentation and knowledge bases, to sales and marketing teams sharing client materials and client portals.
👉👉Click Here to Check out Bit.ai.