What does it take for a business to be one of the top businesses in the world? Would you believe us if we told you that customer experience could be what it takes for you to get your business to the top of its game?
We aim to be Earth's most customer-centric company. Our mission is to continually raise the bar of the customer experience by using the internet and technology to help consumers find, discover, and buy anything, and empower businesses and content creators to maximize their success. – Amazon's Mission Statement
Keeping their mission statement in mind, Amazon is the third-largest company in the world. They've proven to the world that keeping customers as the topmost priority can not just lead you to be successful, but also have a loyal customer base.
Still not convinced?
Let's take a look at some of the statistics that prove the importance of customer experience…
Alright, now where does live chat software come into the picture? Well, numbers suggest that recently more than half of all customers prefer to chat with someone in real-time and online, rather than call a company for support (source).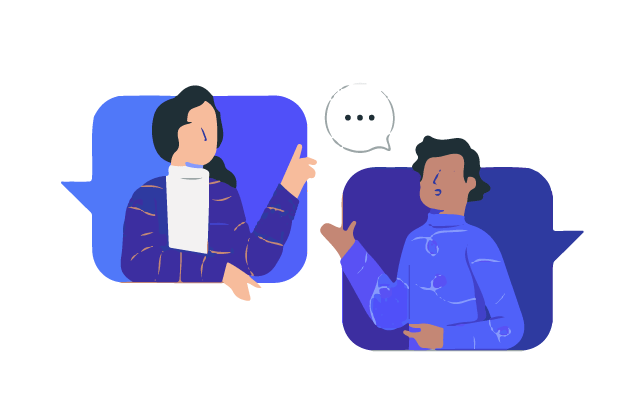 How customers now want to interact with businesses has evolved and it has been suggested that it will continue to evolve by 87% in the next 12-18 months (source). Thus, for businesses to provide an enriching customer experience, it is also important to develop live chat software systems, keeping consumer needs in mind!
Before we dive into the full list of the best live chat software out there, let us take a look at what live software is in the first place. Read on…
What is Live Chat Software?
Live Chat Software is a service that offers instant customer support and information. It acts as an instant messenger where your customers can connect with you in real-time. Live chat support has the ability to respond easily and efficiently to customer requests that can bump up the conversion rate of your website.
Although we've already talked about the importance of developing live chat systems to enhance customer experience, there are several other reasons why you should develop them. Let's dive right in!
What are the Benefits of Using Live Chat Software?
Here's the full list of the benefits of using live chat software.
1. Provides convenience to the consumer.
A live chat system allows customers to multitask while shopping online and waiting for your chat support. The waiting time for live chats is much shorter than a call center. Why is prompt communication important, you may ask?
Well, according to statistics, 60% of customers dislike waiting for more than a minute (source). Live chat solves this problem as you can connect with your customers in under a minute. It is more efficient than dialing customer care numbers and navigating through a series of numeric choices and prompts.

44% of online customers agree that getting questions answered by a live person during an online transaction is one of the most important features a website can deliver (source).
2. Increases revenue.
Having a real person with whom your customers can talk to while making a purchase, especially if they are confused or reluctant, wins their vote of confidence and earns their loyalty towards your website. They are more likely to purchase from your website.
According to a study, 38% of consumers are likely to buy from a website that offers live chat support (source). In fact, 63% of customers are more likely to come back and buy again from your website because of the live chat itself! (source) Crazy, right?
An employee who can give an immediate answer to the customer's query and understand their needs can help them in their shopping experience, and suggest the best items or services. This ensures that the customers end up buying from your website, rather than abandoning their shopping cart midway due to confusion or reluctance.
3. Promotes Cost-Effectiveness.
We all know the importance of time in the industry, where time literally translates into the money earned and profits generated by a company. Live chats help you save up on money being spent on telephone calls (in terms of person-per-hour costs and toll charges) and the average cost of contact. In fact, live chats are 50% cheaper than phone calls! (source)
Using live chats, a customer care executive can manage multiple chats at a time, and what's more? Live chats are also much cheaper than a phone call. This improves sales and customer handling productivity at the same time! You also end up saving up on the number of customer care executives to be employed.
Money saved = Money earned $$
4. Give you an advantage over the competition.
The industry has become a very competitive landscape. Having an edge over your competitors has become extremely important. Currently, out of 1000 websites, only 9% offer live chat support to their users (source). On the flip side, the number of customers who use the live chat option has risen from 38% to 58%.
That sounds like an opportunity waiting to be tapped into! Developing live chat systems will provide you with the much-needed competitive edge, and make your business seem like an attractive option over others!
5. Addressing the pain points of the consumer.
First off, what are the 'pain points'? Paint points refer to a customer's needs or frustrations that are yet to be fulfilled. Many marketers turn this frustration into profits and sales opportunities by offering a solution to the customer's problems.
While some people opt for social media and blog content for providing a solution, using live chats is more personalized. It allows consumers direct access to ensure that the product works well and ask for discounts from the customer care executives.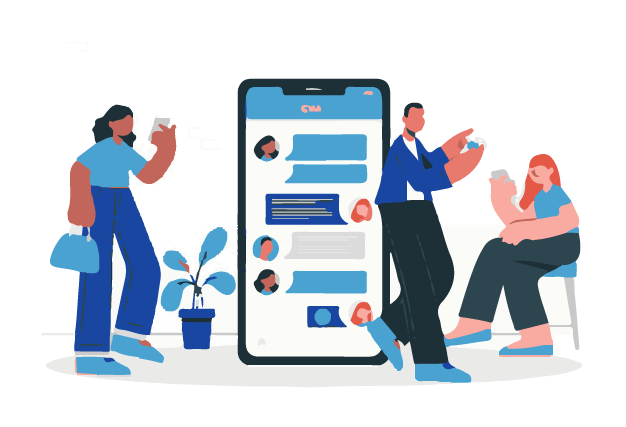 Additionally, management can also view chat histories to gain insight into their visitors' common pain points and develop an effective approach to fix them. Besides, the chat history also helps managers and administrators to easily discover and find ways to solve a customer's problem by sorting, searching, and filtering through pain points.
Read more: Top 9 Customer Onboarding Software Platforms For Businesses
6. Instant Accommodation of Problems.
These days, consumers want immediate responses from businesses regardless of their size, big or small. Live chat options are not only for big businesses, but small and medium-sized enterprises can also adopt them.
Often, online purchases are abandoned by users because of their complaints and issues not being answered promptly. Delayed responses can lead to customers abandoning their online shopping cart, exiting your website, and searching for solutions elsewhere.
If your website has knowledge bases and "help" posts, you can optimize them by enabling your live chat to "push" links across chat windows, as these support materials can be difficult to find for your website users.
7. Promotes customer loyalty and support.
Live Chat has a high degree of customer satisfaction compared to other support platforms. It's easy to see why consumers want to return to a company that makes them feel secure about purchases by offering trouble-free, easy, and instant help.
The live chat button itself gives 90% of customers confidence that they can get support when they need it (source).
8. Extending market presence.
Most of the time, the breadth of your business may be restricted to your local area since it is difficult for consumers who travel long distances to request services and make purchases. Simply having a website does not mean that more consumers are comfortable placing orders remotely.
Getting live support, however, reassures consumers by being able to reach you quickly to schedule orders and make inquiries. This involves foreign customers who are unable to contact your business by phone due to expensive international dialing rates.
Phew! That was a handful! While we're at it, let's also take a look at the features of live chat software. Read on!
What are the Features of a Live Chat Software?
1. Proactive Chat.
This function allows your operators to start a chat and reach out to your website visitors and offer instant support. This is a powerful tool for improving customer loyalty and dedication. It could also come with a custom message in a picture of a tiny live chat window.
2. Visitor Monitoring.
This acts as a robust monitoring facility that provides you with a deeper insight into the actions of your website users (who are also your future clients).
It includes details such as the amount of time spent by a visitor in a conversation, the overall behavior of your agents, conversion monitoring, and transcript logging, among others.
3. Chat Rating.
Chat rating allows your customers to score a conversation with your agents. Receiving inputs from your customers offer valuable insights into the quality of your service whether there exist places where you can boost your customer satisfaction.
4. Chat Routing.
This feature helps agents pass chats to any free operator or automatically routes the customers to the right agent. This can be really beneficial for your agents as they won't be overwhelmed as the amount of your chats increases, but also your customers can get correct and timely answers.
5. Operator Monitoring.
Using this feature, you can supervise your operators with relevant insights into their results. This lets you see who is performing well among your agents and who is underperforming. You can, in turn, use this knowledge to train and enhance the consistency of your live chat support.
6. Conversation Monitoring.
This feature lets you monitor detailed chat conversations in real-time and see who's currently chatting among your agents. Getting this ability would also improve the efficiency and effectiveness of your agents.
7. Mobile Optimization.
Many people use their phones while surfing the Internet, so this feature helps the website to offer assistance to different types of website users, no matter what device they use.
8. Offline Forms.
This will allow your customers to reach you even if your chat agents are not online 24/7. Text routing produces tickets for offline messages. An example is to transform the chat widget into a contact form that will be emailed to the agent when the visitor fills it out.
9. Smart Triggers.
This sets a custom trigger for unique situations using a smart chat device. For example, agents are informed of a recurring website visitor so that they can initiate a constructive chat session.
10. File Transfers.
The need to provide an effective, built-in file transfer feature between chat operators and website visitors ensures convenience. It also has simple controls over compatible file formats and file sizes.
11. Queue Period.
This is a function that gives your visitors a close approximation of the wait time before starting a live chat conversation with your agents, particularly when there is a high volume of chat. Waiting for an unspecified period of time may lead your visitors to leave the website, which may harm your company's level of customer satisfaction. It can also mean a lack of future revenue.
12. Reports and Review.
This is an essential feature so that you can control important data such as operator activities, chat history, conversion monitoring, visitor information, and average time spent chatting.
These data are important for the identification of successful strategies and areas for improvement.
Without any further ado, let's dive into the full list of the best live chat software in 2022!
Read more: 13 Online Meeting Apps and Software for Remote Teams!
List of the Best Live Chat Software in 2022
Although there are tons of live chat software out there, we took the liberty of curating a list of the best live chat software in 2022. Here's the full list…
Intercom
CrispChat
Tawk.to
ZenDesk
Chatra
LiveChat
Olark
Drift
PureChat
Sendinblue
LiveAgent
Hubspot Live Chat
Tidio
Let's take a look at all the software in detail…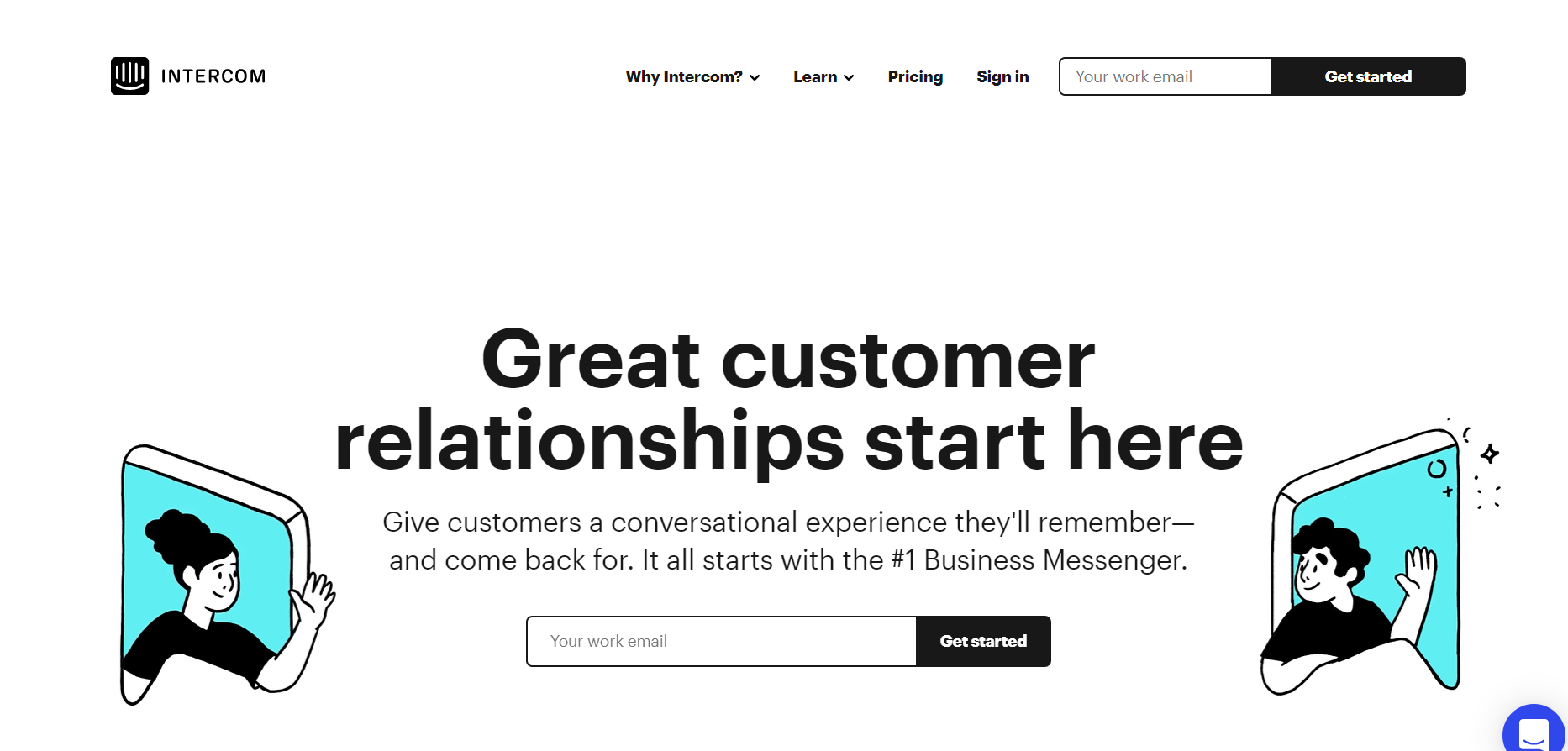 Established in 2011, Intercom is a pioneer in the field of live chat software. It helps companies evaluate and personalize their experiences with consumers, and deliver highly customized and targeted messages.
You can monitor the actions of site visitors and send messages and alerts using the app. The message editor is highly intuitive and allows you to create a message prototype in no time! It also promotes self-service as it allows your customers to access the support center in a messenger and answer their requests without talking to a bot or a customer care representative!
Pros
Easy and quick setup process
Easy to integrate
User-friendly chat interface
Cons
Poor to use for email conversations only
Lack of customization options
Pricing
Start Plan – $39/month
Grow Plan – $99/month
Business Plan – $499/month
Read more: 10 Best Intercom Alternatives and it's Competitors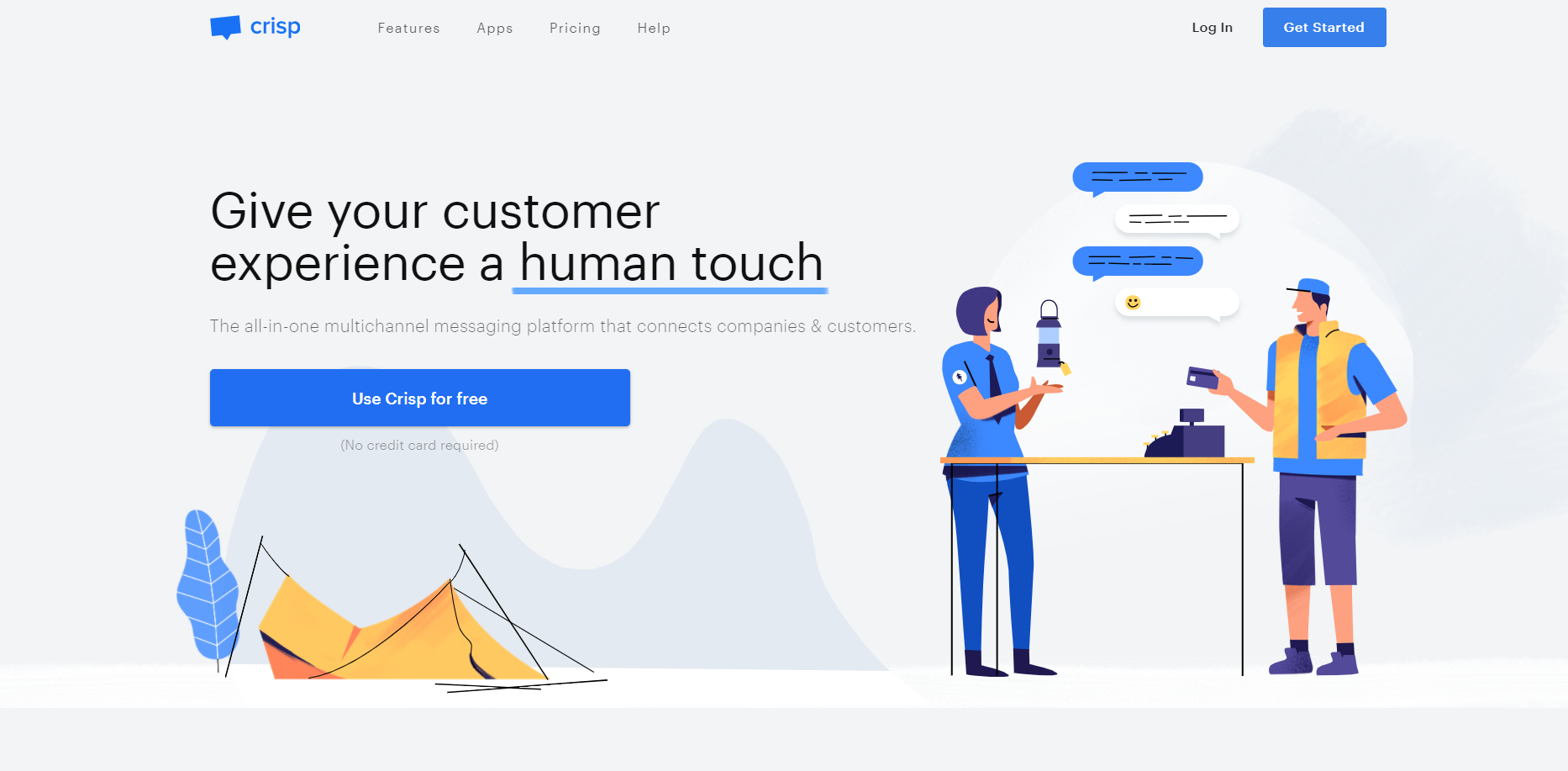 Next up on our list is Crisp. Crisp helps you to connect with your new and current customers. From sales to customer service, Crisp is designed to keep your workflow quick. You can connect your teammates to your Crisp and control your speak, e-mails, Messenger, and other platforms from a single platform.
With its integrated knowledge management framework, users can access articles directly from live chat and solve their problems on their own. Crisp's Live Chat is intuitive and supports rich media such as audio/video, file attachments, GIFs, and even an in-chat game.
Pros
14 day free trial with full capabilities and the option to continue on a free tier
Perfect for small businesses
Eases customer communication and increases responsiveness
Cons
Problems with the chat widget
Mobile apps crash sometimes
No way to have separate conversations with the same customer
Pricing
Free Plan for 2 seats
Pro Plan – $25/month
Unlimited Plan – $95/month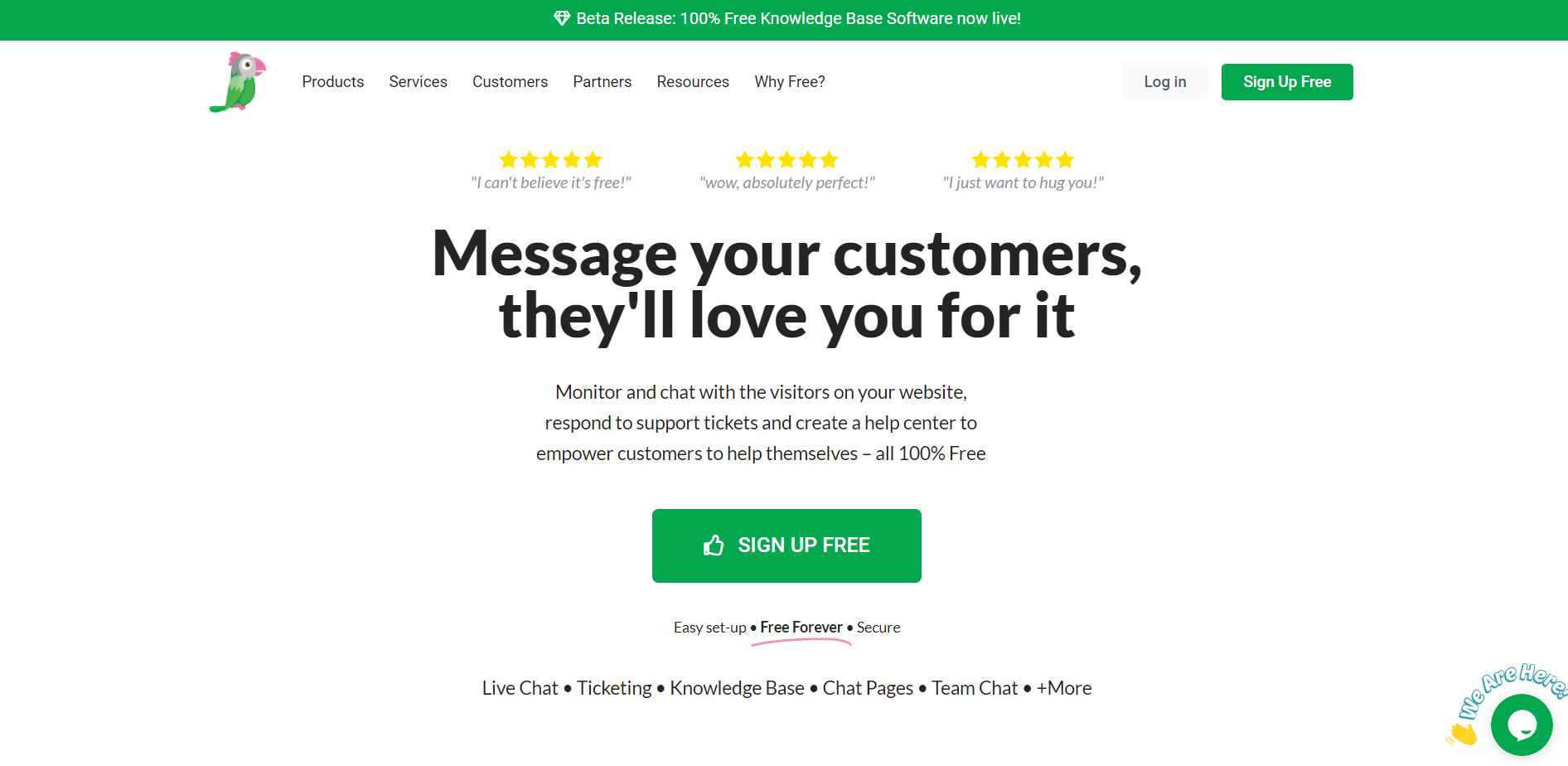 Over 2.2 million teams & individuals use Tawk.to to interact with 1.6 billion visitors every month! tawk.to makes it simple to deliver personalized and real-time customer service. They also help you monitor traffic on your website. How cool is that?
What's more? tawk.to also proactively initiates a chat with your website and app user to unlock a new frictionless channel for conversational commerce. It comes with handy features like real-time monitoring, active mobile apps, automated triggers…. and much more!
Pros
Absolutely free with no hidden costs
Allows you to chat with multiple visitors at the same time
Cons
Some features are lacking
Notification glitches
Pricing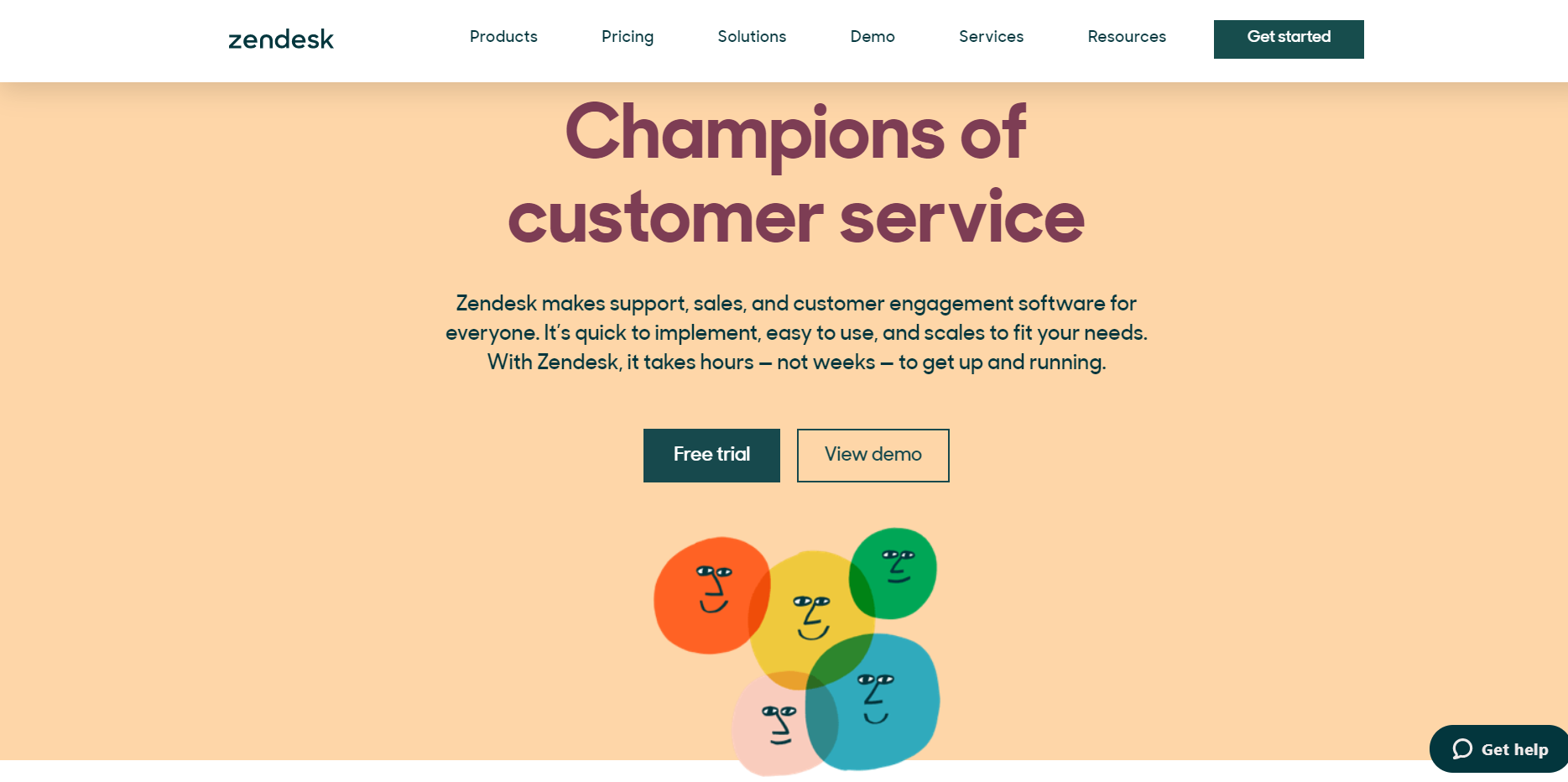 Zendesk entered the chat-service business with the purchase of Zopim back in 2014. Zendesk helps companies to add chat to their website or app and connect their messaging channels and start talking to customers in a matter of minutes.
Zendesk has all the main features of a live chat service including AI-enabled chatbots, targeted, behavior-based triggers, offline forms, the ability to easily exchange files with your customers to support them better, etc. With live chat analytics, you can easily see statistics about agent efficiency, customer satisfaction, chat length, and more.
Pros
Provides the ability to set SLAs with teams
Easy to navigate UI
Great for training new employees
Cons
Poor customer service
Setup glitches occur occasionally
Pricing
Essential Plan – $5/month
Team Plan – $19/month
Professional Plan – $49/month
Enterprise Plan – $99/month
Elite Plan – $199/month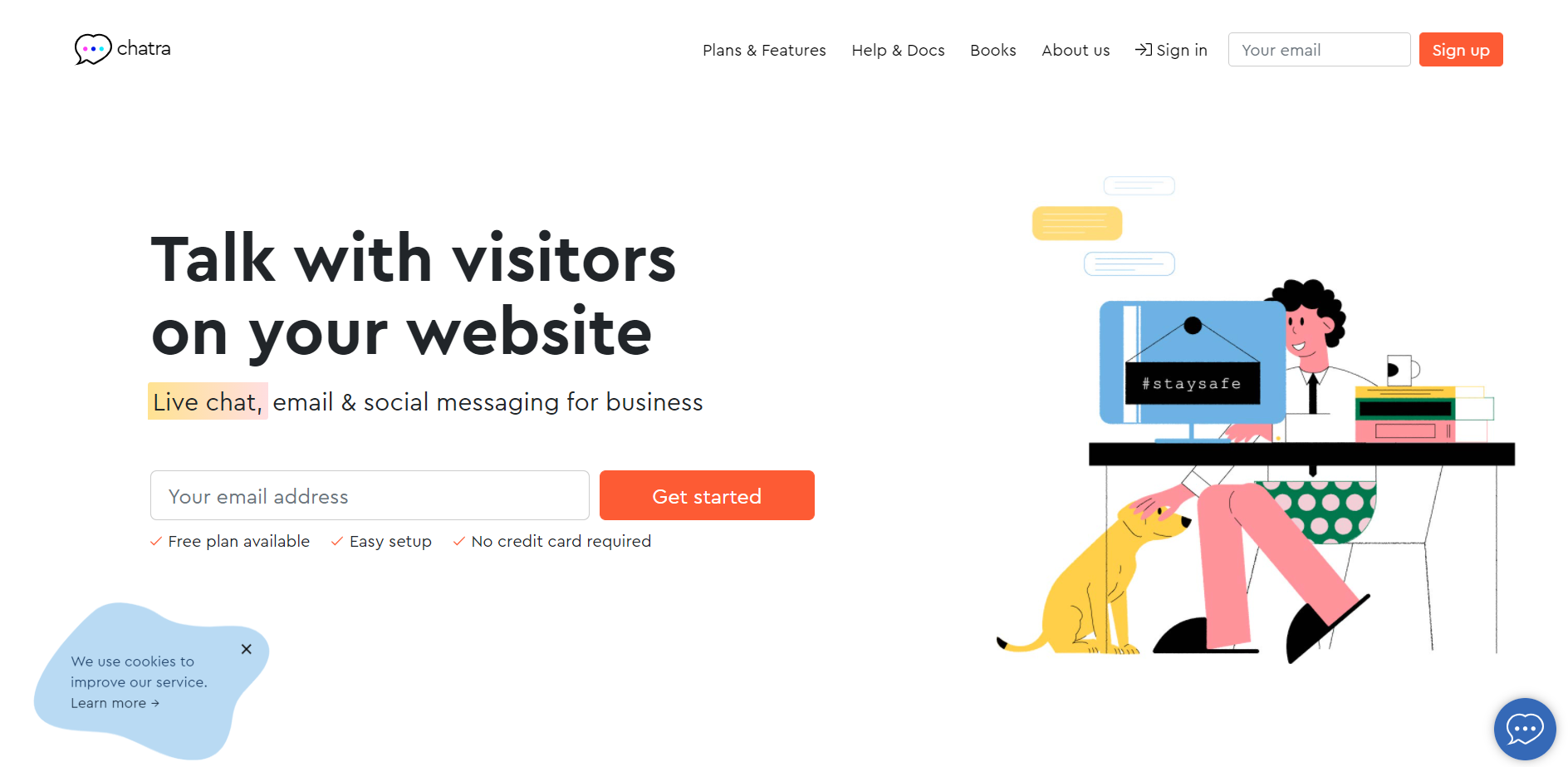 Chatra provides live chat tools to help your customer care executives answer questions, remove any doubt, and establish relationships with prospective customers. During a chat, sales reps will cross-sell, upsell, and increase the number of closed deals.
Features include group chats, read receipts, automatic messages, and multilingual chat options. With group chat, the sales representatives can talk to several decision-makers and if necessary, include other representatives or managers. This removes the delay of e-mailing people separately and setting up different meetings.
Plus, with automatic notifications, you can target your customers on the checkout page to avoid abandoned carts. This allows sales reps to reduce pressure at any contact point.
Pros
Easy installation and customization
Allows you to instantly reply to your customers
Free version to help you decide whether or not Chatra is the best fit for you
Cons
iOS version has some lagging issues
Pricing
Free plan for one agent
Essential Plan – $15/month
Pro Plan – $23/month
Read more: Best Internal Communication Tools for Your Business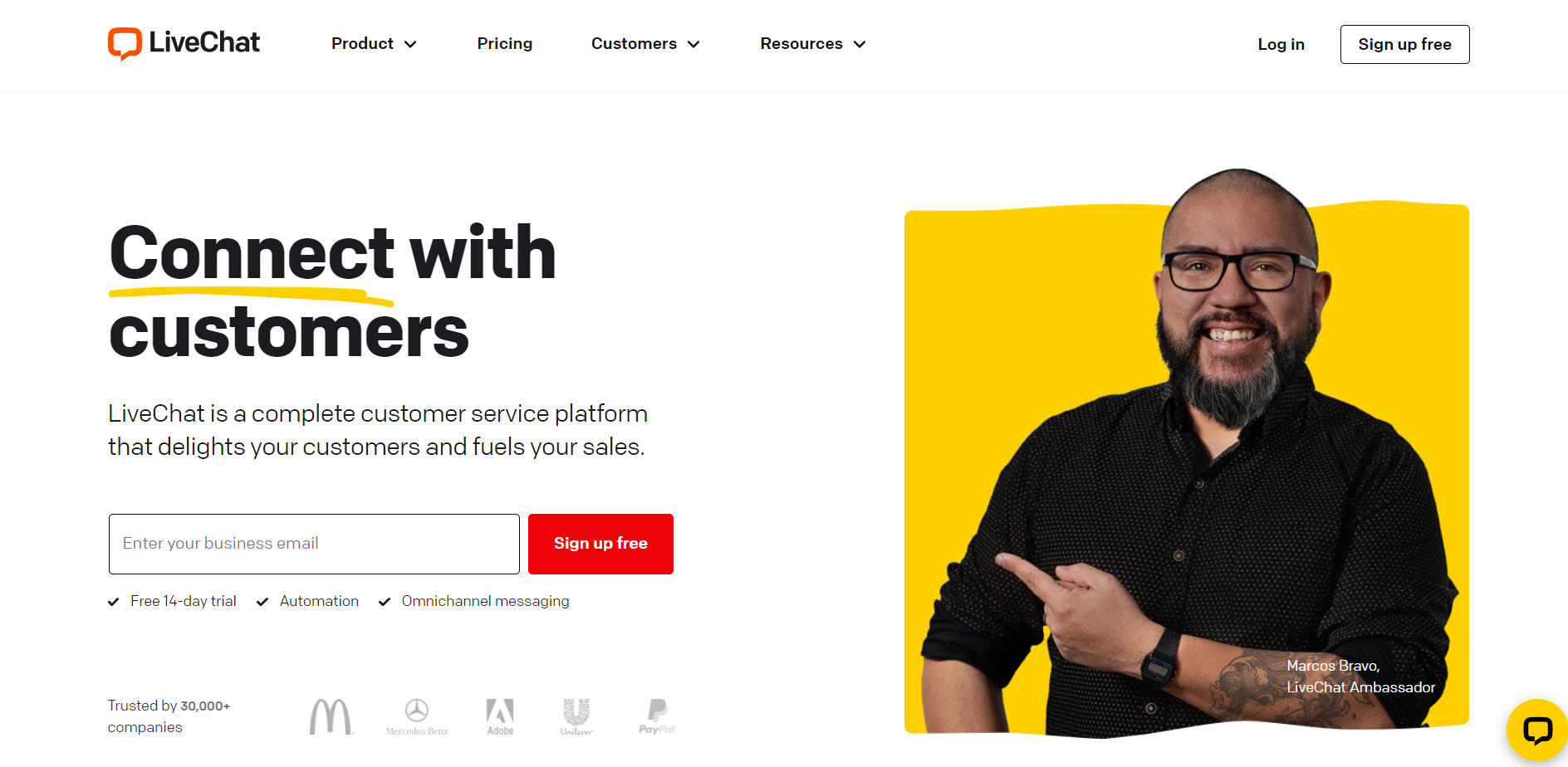 Next on the list, LiveChat is an online client service software with online chat, support desk software, and web analytics capabilities. It was first launched in 2002 and is currently being developed and sold in a business model of SaaS (software as a service) by LiveChat Software S.A.
Companies use LiveChat as a single point of contact to control from one software all customer support and online sales activities that are usually distributed through various channels (chat, email, and social media) and multiple resources. LiveChat is used by over 30,000 paying users in over 150 countries.
Pros
Easy and efficient to use
Easy to customize
Third-party integrations available
Cons
Response time lags sometimes
Little more expensive as compared to other competitors
Pricing
Starter Plan – $16/month
Team Plan – $33/month
Business Plan – $50/month
Enterprise Plan – Contact Sales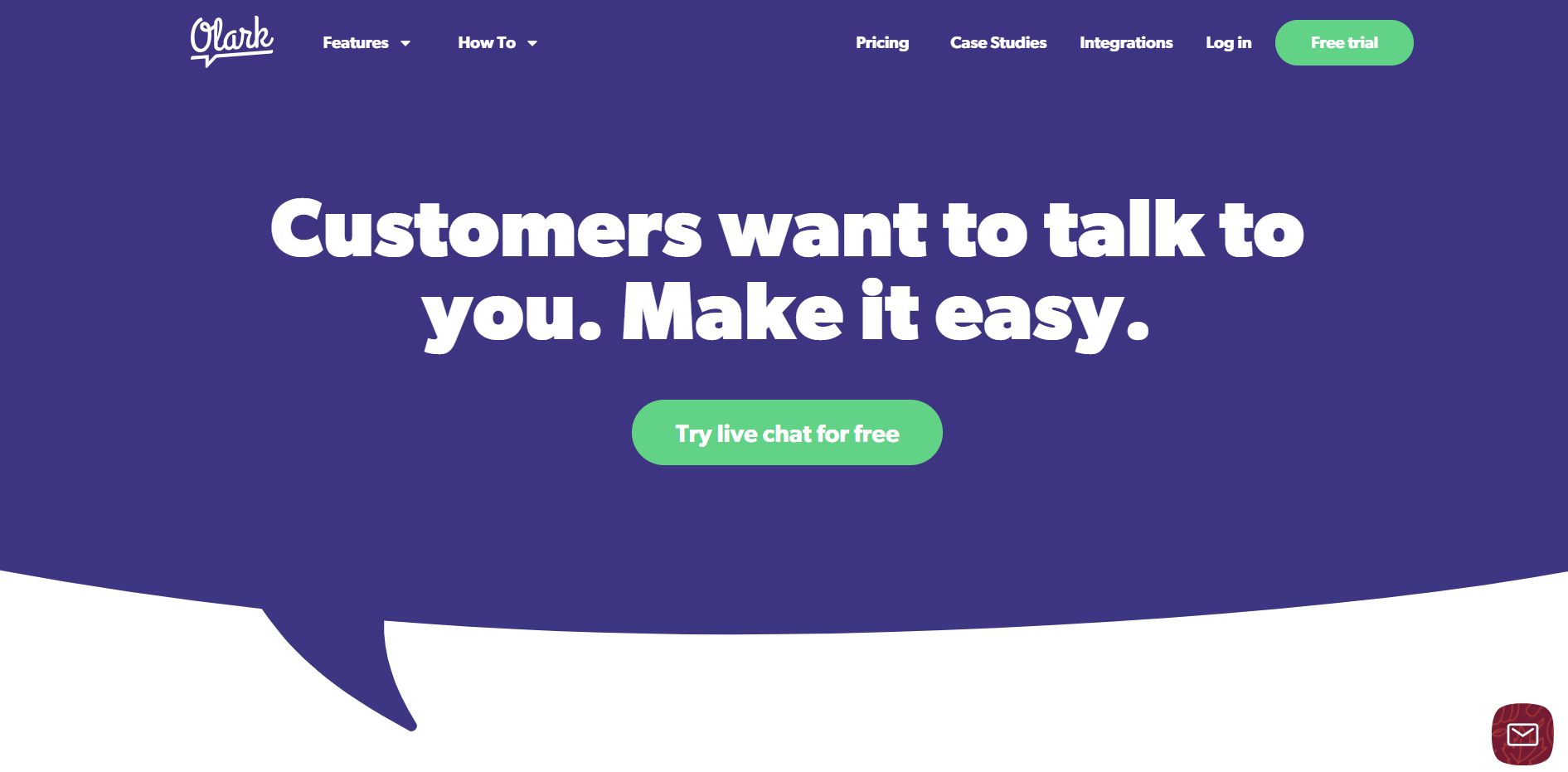 Olark provides an impressive user interface for both the company and the consumer. The setup is simple and easy, and the chatbot works just like a charm. With simple customization, you can easily make your chatbot fit your brand's entire theme and give your website visitors a seamless experience.
With custom pre-chat types, you can jump-start conversation by collecting context before the chat starts. Real-time and offline chat solutions are available along with situation-based trigger messaging.
Olark also offers comprehensive live chat updates in real-time, so you're still working on new details. With a transcript archive, users can save the full text of each conversation to a searchable database!
Pros
Easy and Efficient to use
Affordable
Cons
Glitches occur with the alarm bell for a chat
Cannot send images and share files
One user per agent
Pricing
Monthly Plan – $19/month
Annual Plan – $15/month
2 Year Plan – $12/month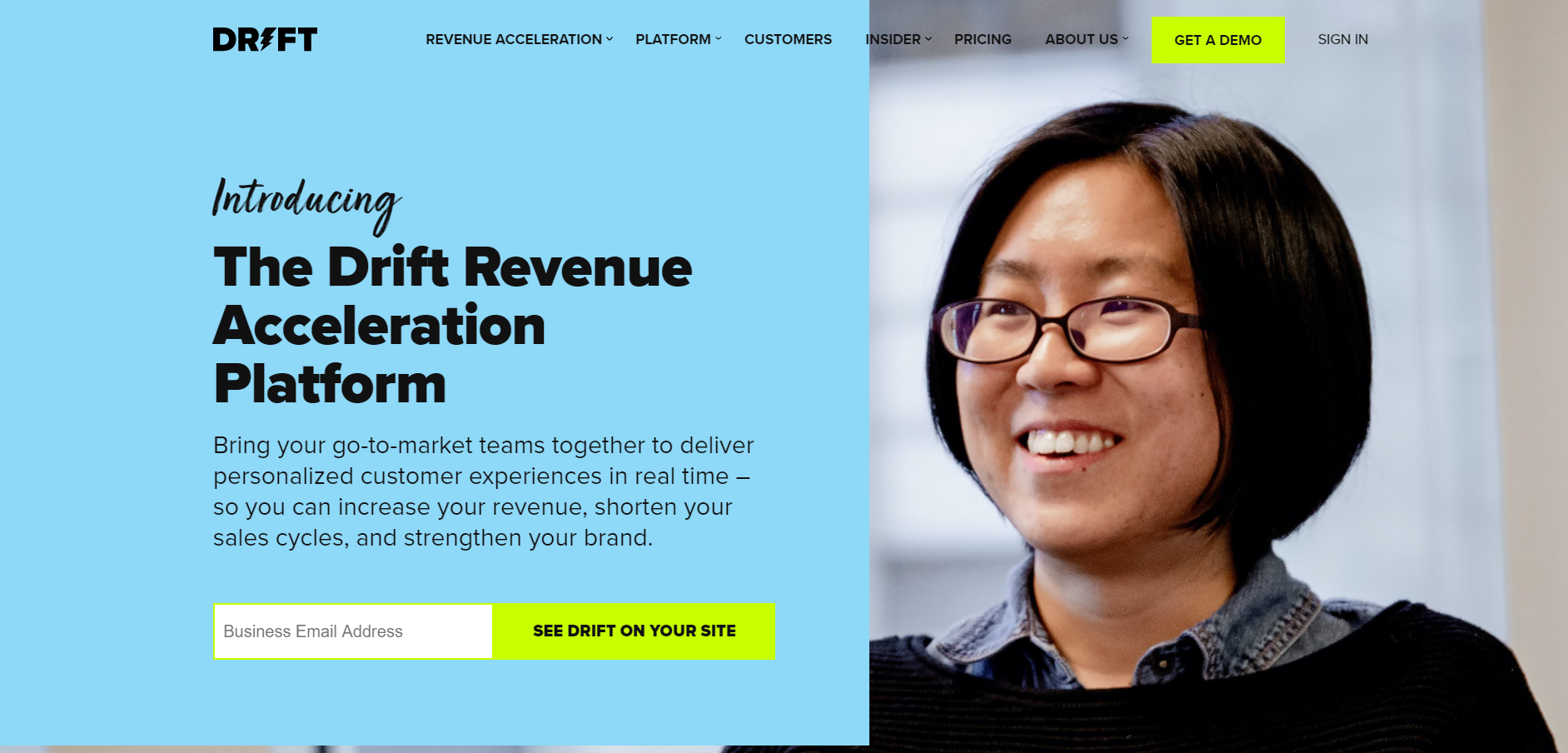 Drift wants to lead the conversational marketing revolution by helping you create a chatbot for your website. Because not every person who lands on your website is eligible for a conversation with your sales team, you can only use your targeting to deliver live chat to website visitors who want to speak to your sales team.
Drift aims to link your company with the best real-time leads. The routing feature ensures that the right rep is routed to any conversation and even to book meetings on your behalf. With more than 150,000 customers worldwide, including companies such as Marketo and Zenefits, Drift is worth a try.
Pros
Easy to use and track
Can create customized chat experiences
Cons
Integration gaps
Difficult onboarding process
Pricing
Free Plan with limited features
Premium & Business Plan – Contact Sales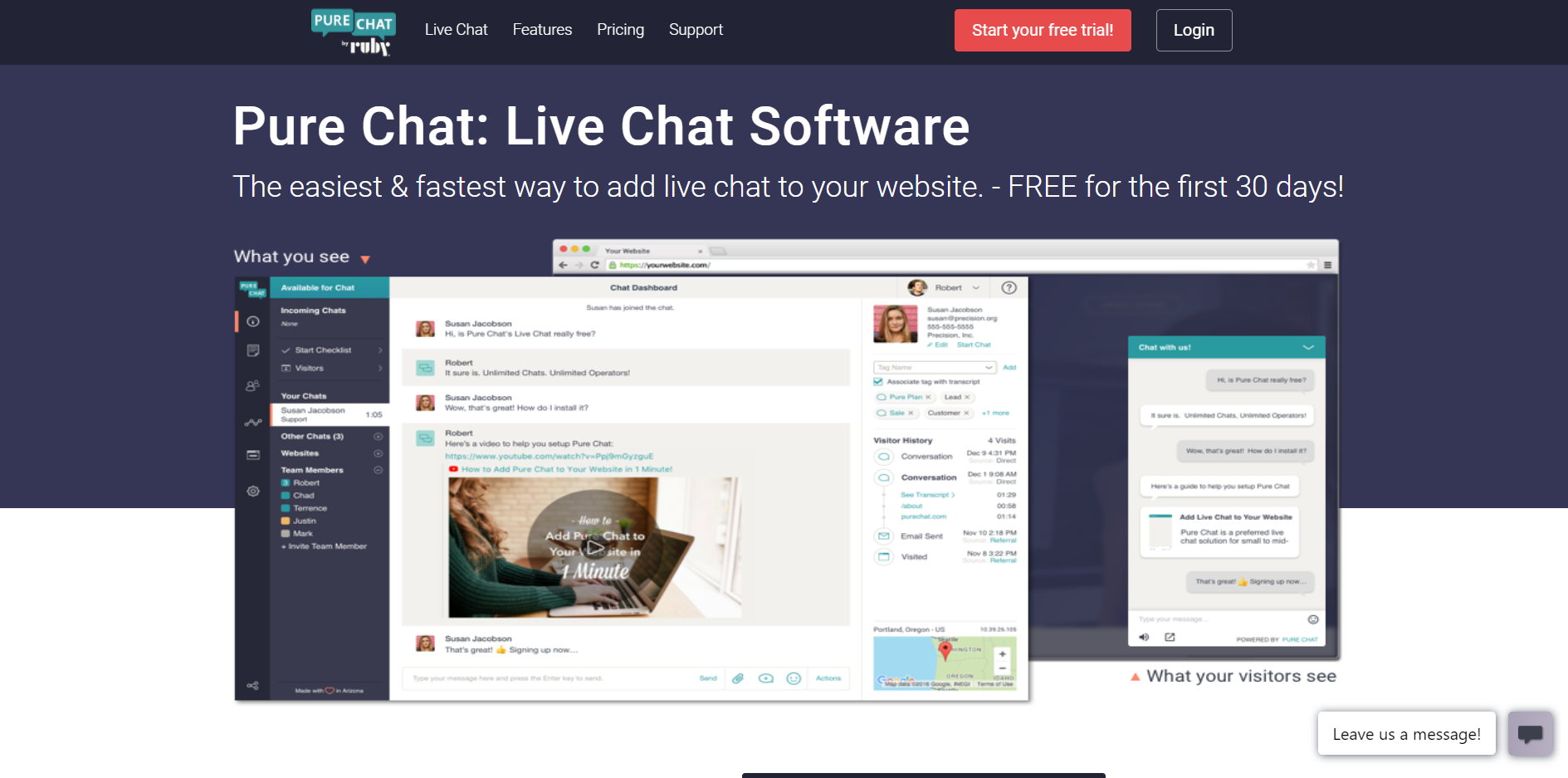 Small businesses will make more leads and boost sales with Pure Talk! As businesses add Pure Chat to their website, they can post several leads and customers at once—instead of wasting hours talking on the phone! They can also chat with new website users on their laptops or our mobile apps. Pure Chat is easy and intuitive, unlike any other enterprise-focused chat app business.
Since its launch in 2012, small businesses have produced over 2.8 million chats on the Pure Chat platform. Pure Chat secured $1.5 million in seed funding for fuel development in April 2015.
Pros
Convenient to use
Easy to setup
Great customer care!
Cons
System lags sometimes
Has less functionality as compared to other competitors
Pricing
Growth Plan – $39/month
PRO Plan – $79/month
Sendinblue is a relationship marketing solution for SaaS. The company was founded in 2007 by Armand Thiberge and Kapil Sharma and provides a cloud-based marketing communications software suite with email marketing, transactional email, marketing automation, customer relationship management, landing pages, Facebook advertising, retargeting ads, SMS marketing, and more.
Furthermore, their live chat feature is simple to install (within a few seconds) and allows you to start conversations with visitors on your website. And you can combine live chat with a wide range of email marketing features to reach your customers where they are – all of this without costing a cent.
Pros
Clean and consistent UI
Easy to use
Provides analytics
Cons
Poor customer care service
Some templates have lagging issues
Pricing
Free Plan with limited features
Lite Plan – $25/month
Premium Plan – $65/month
Enterprise Plan – Contact Sales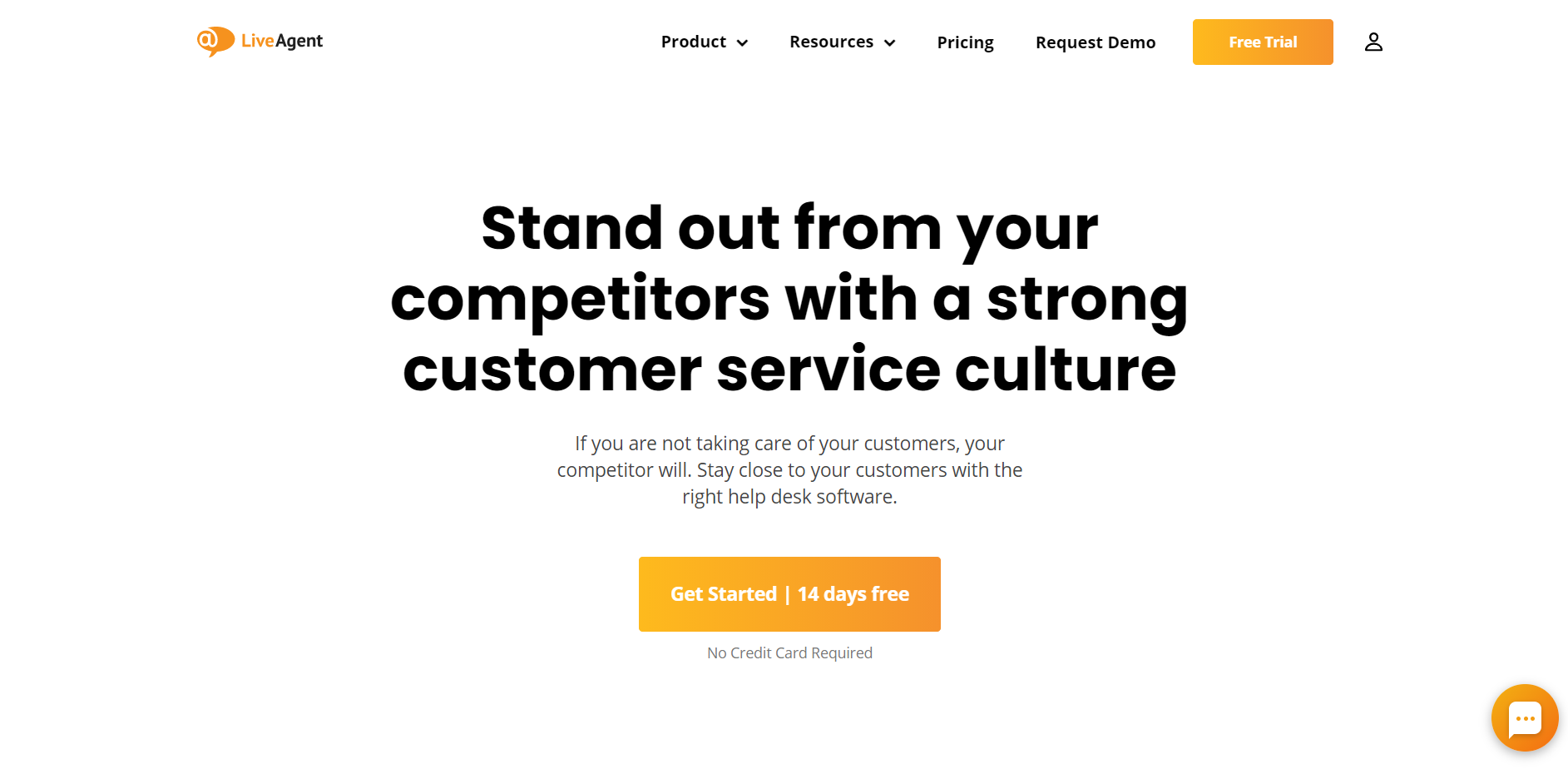 With LiveAgent, your conversations, emails, social media references, and other platforms are all merged in a single universal inbox for easy multichannel communication.
With website tracking, you can watch your tourists as they pass around your website and help them out if they're lost anywhere. With chat invites, you can invite website visitors to chat with you during the checkout process, create trust in their purchases, and eventually convert them to paying customers.
A neat feature of LiveAgent is its real-time typing view that lets you see and review what your customers are typing on live chat in real-time, allowing you plenty of time to plan your responses before the customer submits his/her questions.
Pros
Allows you to tag and categorize incoming email before you read them
Allows you to attach files directly in the chat window
Doesn't impact the site loading speed
Cons
Not visually appealing
Issues with overall functionality
Pricing
Free Plan with limited functionality
Ticket Plan – $15/month
Ticket+Chat Plan – $29/month
All-inclusive Plan – $39/month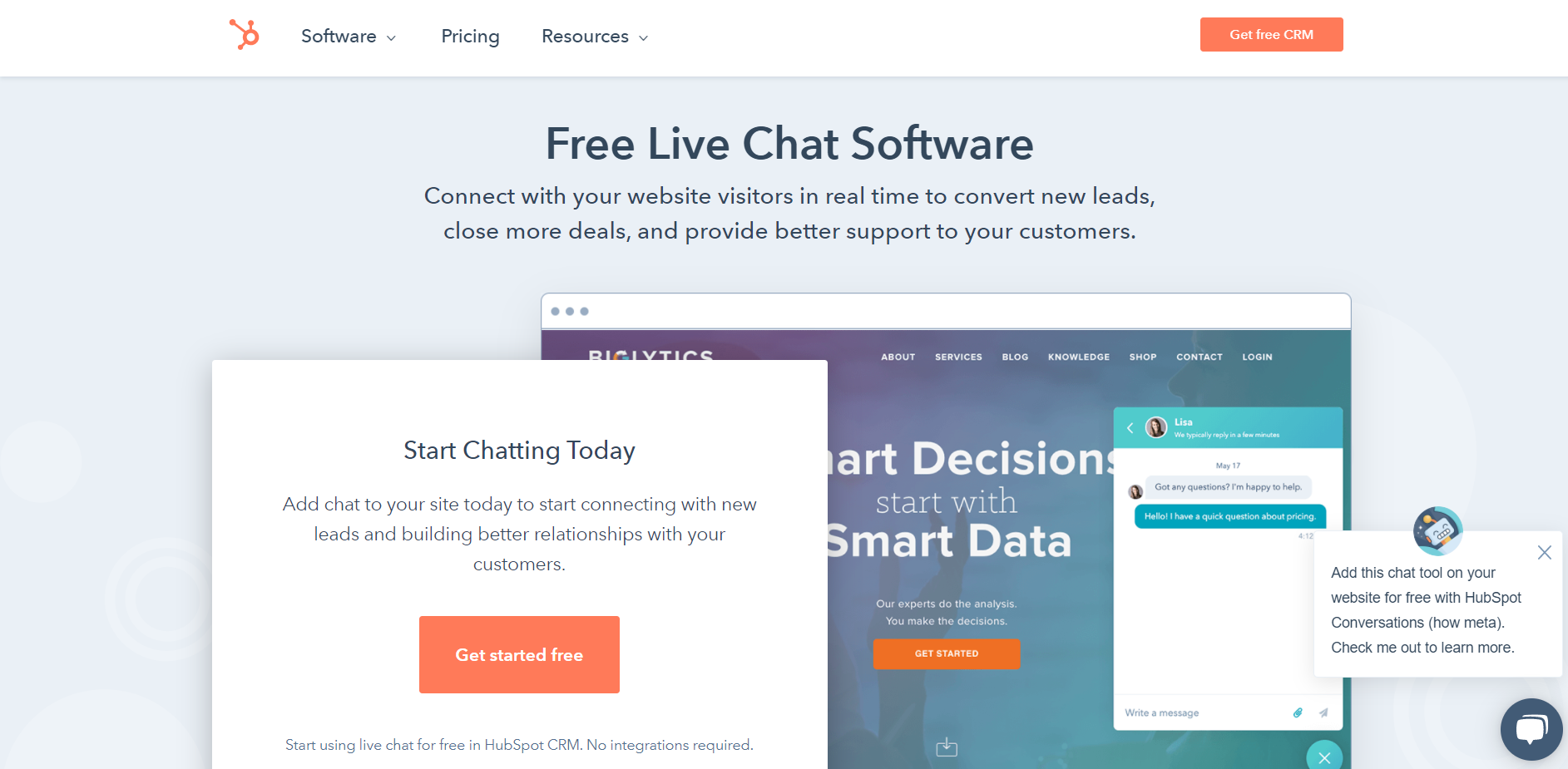 HubSpot Live Chat is a part of HubSpot's CRM free forever. The app offers everything you need from a live chat solution, including custom branding, targeted welcome messages, bots, meeting schedules, and support responses.
The best aspect is the strong integration with the HubSpot CRM method. Plus, it's easy to customize anything you need to fit your brand. As such, the live chat tool will feel a lot more organic compared to other websites that feel forced and tagged.
Your team will also handle your inbox with ease. All chats are in a single inbox, ensuring that messages are addressed correctly and promptly. HubSpot Live Chat is perfect if you are currently using or planning to use another HubSpot product.
Pros
Easy to use
Great Accessibility to information
Smart UI
Cons
Data loss occurs sometimes
Expensive than its competitors
Pricing
Free Plan with limited functionality
Pro Plans – Contact Sales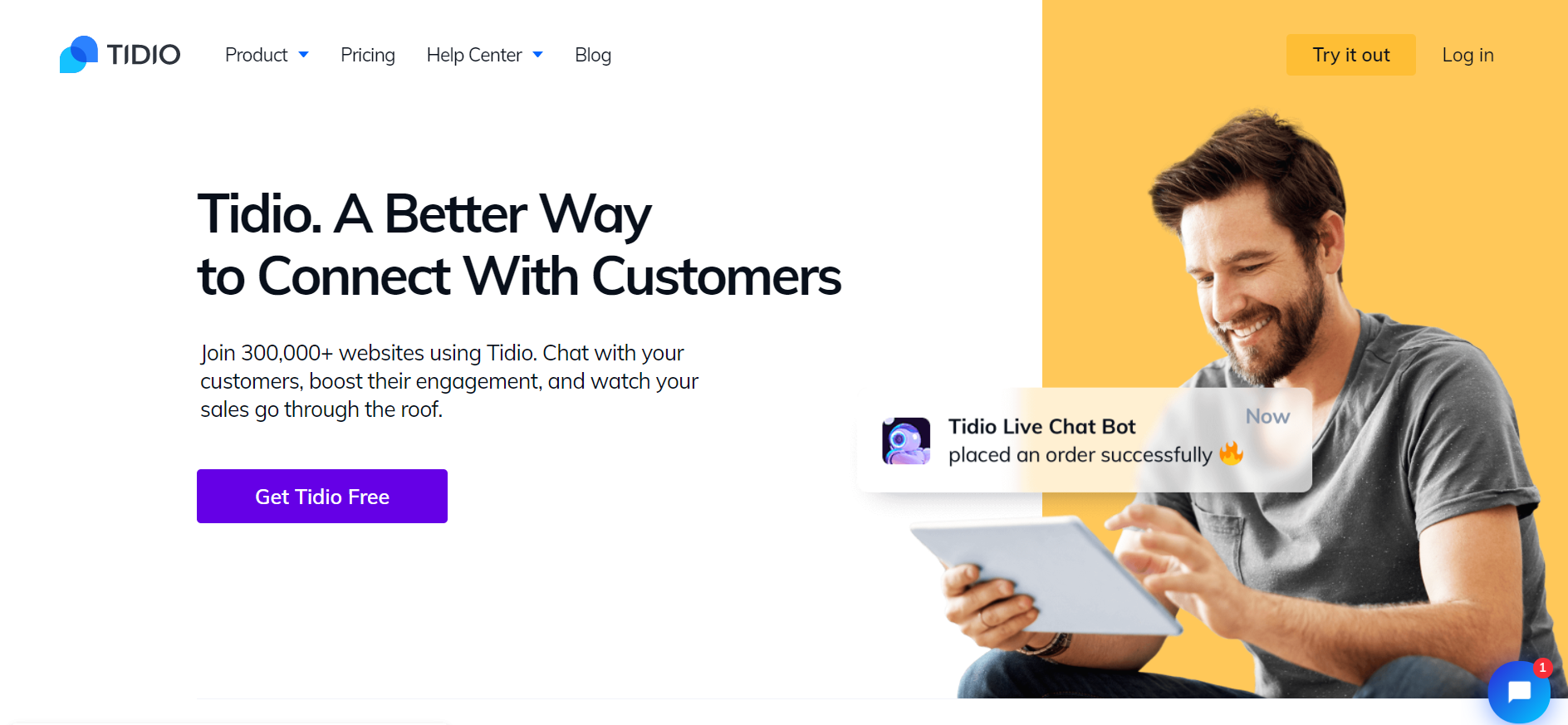 Last but not least on our list, Tidio is your one-stop solution to talk to visitors and sell more with their live chat option. It offers live chat integrations on major websites. It also boosts your speed of reaction and keeps messages from multiple channels in a single dashboard, avoiding communication overload.
Pros
Easy to customize and set up to match business branding
Great customer support
Cons
A little expensive for small businesses
Pricing
Free Plan with limited functionality
Email Marketing – $10/month
Chatbots – $18/month
Communicator – $18/month
Professional Plan – Contact Sales
With that, we finish with our list of the best live chat software. Confused about which one's the right fit for you? Don't worry, we've got you covered. Keep reading!
How to Choose the Best Live Chat Software?
While choosing the best live chat software for yourself, keep a lookout for the following essential features, do the math, and choose the tool that seems the best for you. Let's take a look at these features in detail…
1. Simple to customize
Branding is essential for businesses, so all the features of your website must provide a consistent visual experience, including your live chat interface.
Choosing a customizable one is important so that you can coherently promote your brand image by customization of languages, chat banners, designs, colors, and fonts, among others.
2. Value vs price
When comparing pricing plans, the cheapest option is not always the best one. Although other goods and packages can come at a higher price tag, their advanced features can give value to your company and provide higher returns in the long run.
3. Software integrations from third parties
Seamlessly integrating the software with current business resources is key to a simple and hassle-free data flow. Taking into account how well software interacts with numerous related, feature-packed applications lets you stay ahead of the competition.
4. Onboarding
Choose an easy-to-use tool so you don't have to experience a long learning curve to understand and set it up. There are a variety of options that can be easily incorporated into your website by copying the chat codes on the web page, which will enable you to start them within a few minutes.
5. Easy or multi-channel support
Consider your business criteria for what sort of chat help you need. Some provide additional functionality and functions to provide 360-degree support, such as call-back support integration, knowledge base, and NPS surveys.
6. Mobile support
Customer chat support needs to be mobile-ready with the number of people visiting websites on their phones. It must be available on all channels and devices to appeal to all of your customers. Getting native iOS and Android apps are also valuable.
7. Security
Protecting against cyber hacking and data breaches is an utter priority for companies. The vendor's active firewall, technology in use, data backup plan, and privacy policy are just some of the items you need to think about before you make a purchase.
8. 24/7 aid & support
Having stable software via phone, email, or chat is crucial when selecting a live chat system that represents how well your product operates.
It's vital to be able to reach out to your vendor 24/7, 365 days a year, and ask for assistance when you need it.
Final Words
There you have it, folks! We did our part by researching the best live chat software out there, and even gave you a guide on how to choose the best software for your needs.

It's time for you to now choose a tool and get started on improving your customer experience! Best of luck!
Did we miss out on your favorite live chat software? Let us know by tweeting to us @bit_docs! We love to hear from you!
Further reads:
21 Best Growth Hacking Tools For Success
Top 9 Customer Service Software for Small Businesses
Effective Workplace Communication For Better Collaboration
16 Best Business Tools Every Business Needs in 2022
Presentation Tools That Enable Better Collaboration!

Related posts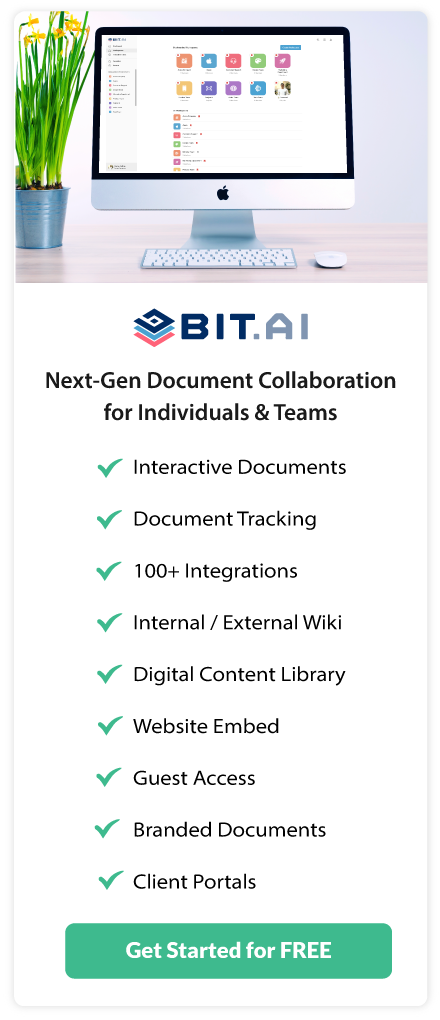 About Bit.ai
Bit.ai is the essential next-gen workplace and document collaboration platform. that helps teams share knowledge by connecting any type of digital content. With this intuitive, cloud-based solution, anyone can work visually and collaborate in real-time while creating internal notes, team projects, knowledge bases, client-facing content, and more.
The smartest online Google Docs and Word alternative, Bit.ai is used in over 100 countries by professionals everywhere, from IT teams creating internal documentation and knowledge bases, to sales and marketing teams sharing client materials and client portals.
👉👉Click Here to Check out Bit.ai.