Gear up and get ready to learn about the growth hacking and tools that can help your business grow faster!
The term 'growth hacking' has a certain snazziness attached to it. As if to be a growth hacker you're required to possess some high-octane skills that will differentiate you from a traditional lot of marketers.
While you don't need any extra special abilities to be a growth hacker, it does require an enterprising mindset that will compel you to charge forward and do whatever it takes to achieve this concept's singular goal – growth. 
Even today, for too many people, growth hacking seems like a buzzword, but it is very much a tangible concept that has proven to show results for many startups. 
The digital spectrum is ever-expanding. As we continue to build on ideas and innovate, the only way to survive online is by adapting and smartly maneuvering through every roadblock that comes your way.
For startups with limited resources, raging through unexpected circumstances and sustaining becomes difficult, which is why around 90% of them die within the first year of their inception. 
This is where growth hacking comes into the picture. It's a relatively new concept, but startups (now big companies) like Airbnb, Dropbox, Paypal, etc have benefited dearly by deploying growth hacking techniques.
What is Growth Hacking? (Definition)
This term was coined by Sean Ellis, the brains behind the whole concept, in 2010. It simply means using the least resources possible to expand your business in less time.
This technique is especially beneficial for startups, that need to maximize their growth output and gain a footprint in the market using minimal resources.
One thing that should be noted about growth hacking is that there is no pre-constructed formula that you can follow to fulfill your growth aspirations.
It requires constant experimentation, paired with creative acumen to gauge and implement what strategy works best for you. Growth hacking techniques could range from video marketing to influencer marketing, social media marketing and much more. 
At its core, growth hacking means coming up with 'hacks' that will make it easier for you to drive growth, whether it's customer acquisition you're looking at or customer retention.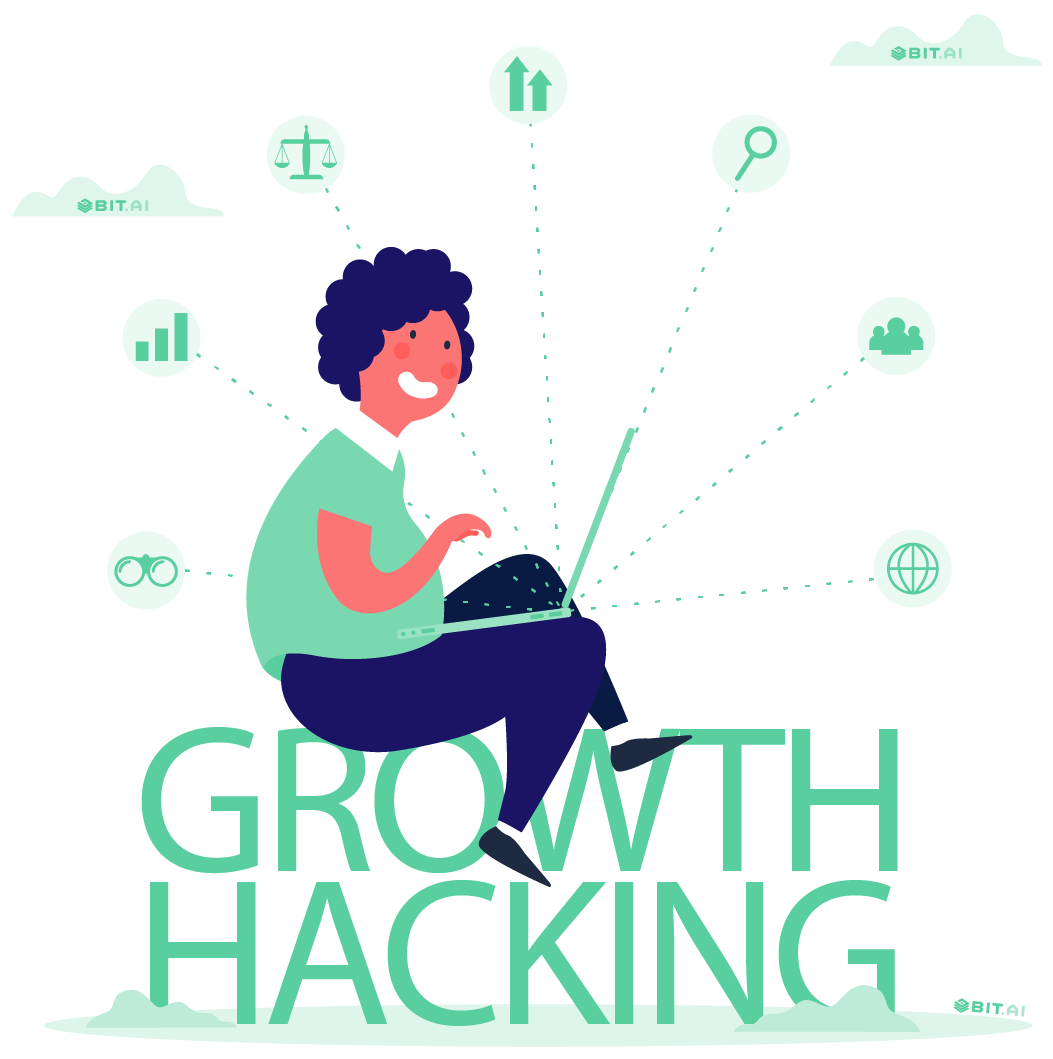 Let's look at the example of Groove, a blogging startup that now earns $5 million as annual revenue. They credit their success to content marketing. They were about to go bankrupt and decided to contact content managers and influencers to completely revamp their content marketing strategies.
Groove spent 2 months on research, reaching out to small businesses to ask them what problems they were facing.
Once they realized that the problems these small businesses were facing were very similar to their own, they decided to share their own journey online, revealing how they expanded their business, backed by real numbers associated with their startup.  
This idea ended up doing wonders for them! Honesty helped them garner a lot of reviews and website visitors because they were genuinely able to help their audience.
This is a classic example of a product-market fit growth hacking technique. In your early stages as a startup, you reach out to your customer base and find out what it is that they actually want, and how your product can help solve those problems. 
There are many such inspiring examples, each startup has employed distinctive techniques to achieve staggering growth results. 
Since growth hacking holds experimentation at the heart of its entire concept, a/b testing, and result analysis are also very important. You won't simply be launching campaigns and waiting for them to show results.
You'll have to collect data and analyze the viability of the techniques you've adapted so that you can proceed further with data-driven confidence and get the desired results. 
Since growth hacking techniques could essentially involve various methods, each being different from the other, we've compiled a list of 21 best growth hacking tools that will aid you in all aspects of your growth hacking funnel, right from customer acquisition to customer retention and referrals. 
Read more: Growth Marketing: What is it & How to Carry it out for your Business?
List of Best Growth Hacking Tools You Must Use!
[/vc_column_text]
Adroll is a growth hacking tool that particularly works for retargeting, and can be used to optimize your ad campaigns. It tells which ad brings a customer to your website, and what platforms are best working for your ad campaign.
This growth hacking tool's technology tells you what people are looking for online, and helps you customize your ads accordingly. It also shows you how low intent visitors become loyal customers. 
Parting Words
Growth hacking might seem like a mammoth of a task, with so many tools to look into, and a vast array of possibly unnamed techniques that can be applied to drive growth. Fundamentally, it's like solving a puzzle.
You create a detailed list of the obstacles your business is facing and then find out 'hacks', or creative ways to sort those problems using the best growth hacking tools we just mentioned above. 
Further reads :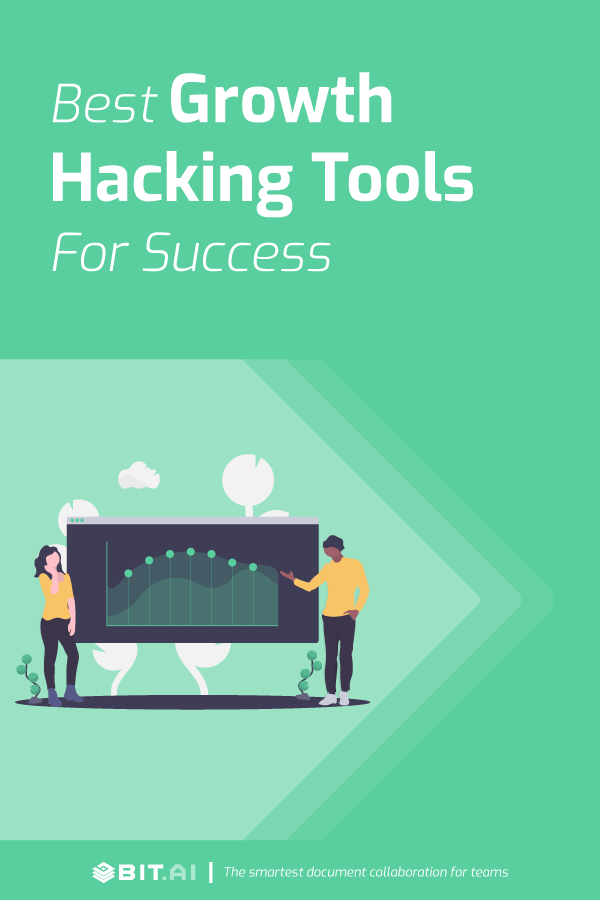 Related posts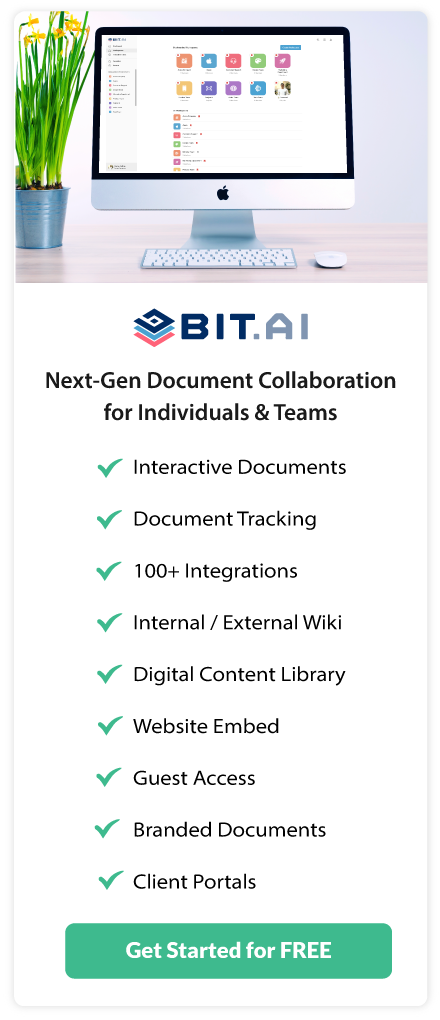 About Bit.ai
Bit.ai is the essential next-gen workplace and document collaboration platform. that helps teams share knowledge by connecting any type of digital content. With this intuitive, cloud-based solution, anyone can work visually and collaborate in real-time while creating internal notes, team projects, knowledge bases, client-facing content, and more.
The smartest online Google Docs and Word alternative, Bit.ai is used in over 100 countries by professionals everywhere, from IT teams creating internal documentation and knowledge bases, to sales and marketing teams sharing client materials and client portals.
👉👉Click Here to Check out Bit.ai.