What do macaroni and cheese, bread and butter, and fish and chips have in common? They all go so well together. One becomes better when paired with the other.
So every time you think you're better off on your own, you need to understand that sometimes with the addition of a second party, things can become ten times better. This is probably why people say that two is better than one.
Come to think of it; there's nothing better in life than to knowing that you have a partner to depend on – someone who can help you with the burden, give you a new perspective, and grow together.
And the world of business is no exception, which is why partnerships are highly popular. No matter your business, a strategic partnership with another business can open new doors and step up your game.
The collective effort from a partnership fortifies your business while helping it expand and flourish. So if you want to learn about partnership marketing, this blog is the perfect place!
Let's get started, shall we?
What is Partnership Marketing?
Partnership marketing is when two or more organizations collaborate and reach their business goals. These goals can range from raising brand awareness to increasing conversions.
In such collaborations, the two organizations make a marketing campaign and ensure it is mutually beneficial. Expanding your customer reach by permeating into the other brand is the idea.
With the right marketing partner, you can delve into spheres you could never do alone. It is an easy, risk-free, and efficient way of making new clients with minimal cost and effort.
A famous example of partnership marketing is the one between Starbucks and Apple. In this collaboration, Apple gave all Starbucks customers free iTunes music. It helped Starbucks gain more customers and increased the reach of Apple.
Having defined partnership marketing, let us explore its benefits and advantages and know why it works for many organizations.
Importance of Partnership Marketing
1. More Revenue Mediums
Partnership Marketing is the easiest way to improve your revenue without taking risks. When you work with a company with certain expertise, they come with their pool of customers, and you get easy access to them without any hassle.

The organization will also have worked on resolving bugs and other malfunctions, so you don't have to worry about extra work. Therefore it is also recommended that you collaborate with an organization that has the right sense of direction. You don't have to be intimidated by the length of the partnership; you can start temporarily and see if it is helping you.
2. Improved Conversion Rates
The online traffic you will get through partnership marketing will be through an audience most likely to convert. If you time your partnership well at the right organization, you will get the right customers. Instead of working tirelessly on leads and wasting your time on inactive clients that are least likely to convert, you get the deal you want through partnership marketing.
A ready-made set of customers that are waiting to be converted. If your partnership marketing timing is right, you can tap into crucial strong buyer intent. For example, people take insurance when they travel by flight and train. If you are an insurance company, this is the time that matters. You can collaborate with the ticket service company and take advantage.
Read More: Conversion Rate: What is it & How to Improve it?
3. Access to a Bigger Team
An obvious advantage of a marketing partnership or any partnership is that you get more resources. In this case, a bigger team works together for the same goals. The extra members you get will already be professionals in their field, so you are getting people who are already good at what they do.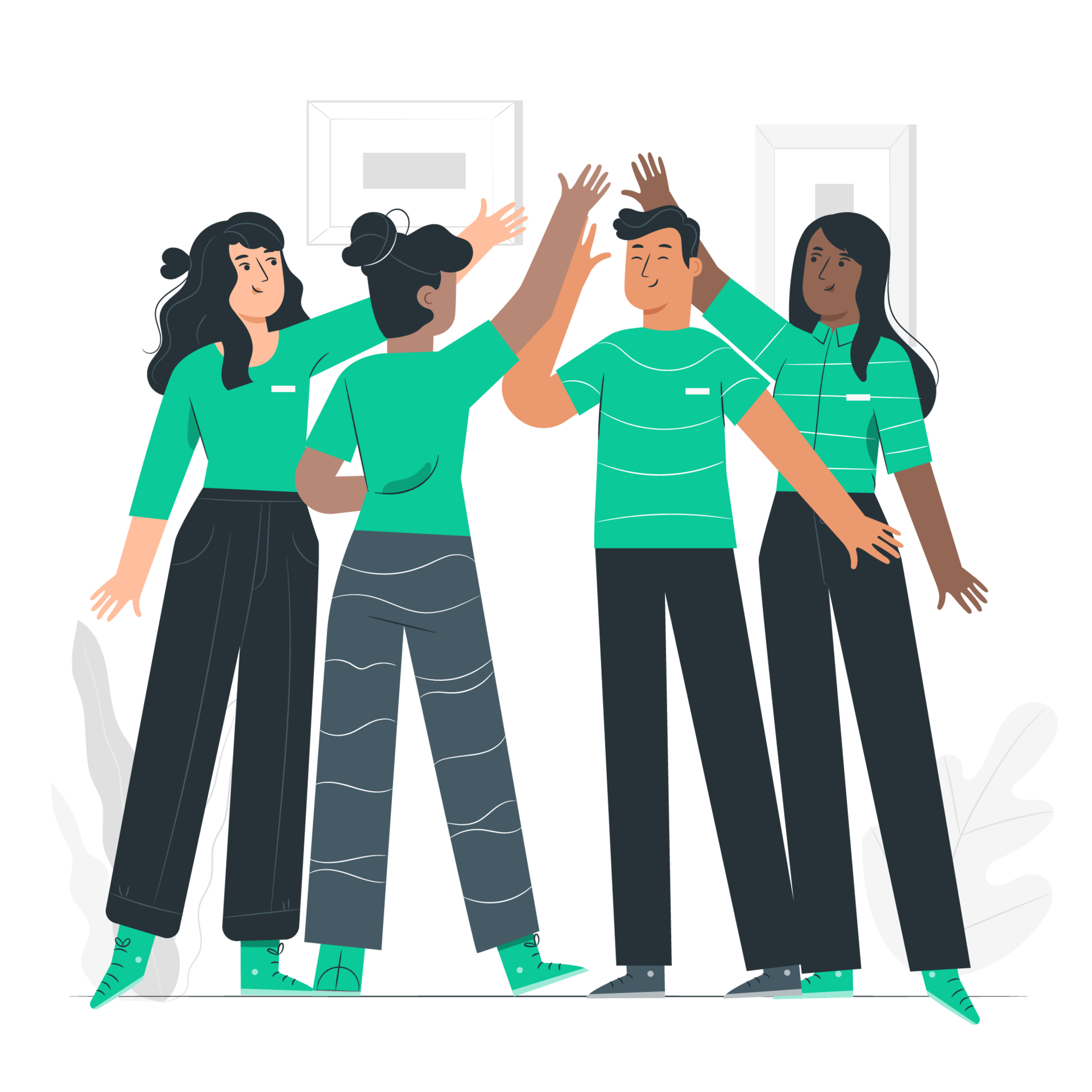 Your team can also gel well together and learn from each other. With more people come more ideas and room for more creativity. It also pushes you to do well and yearn for more success.
Having realized how beneficial partnership marketing is for your organization, it is time to understand the techniques and strategies that go into it. These little tips will help you make the right choices when working with another firm.
7 Tips For Launching A Successful Partner Marketing
1. Work with Minded Businesses
Finding a like-minded brand is the first and most logical step of partnership marketing. An ideal brand would have the target audience that you are looking for. You should research actively to find such a brand.
The purpose of a partnership marketing campaign is to complement and enhance the branding of both businesses. It must give due importance to both businesses in partnership and add a new meaning to their service or product.
With the right execution, you can show the customers they need to get associated with both brands to gain maximum benefits.
2. Have Common Goals
Having common goals is a step in the right direction for partnership marketing. The two firms should sit together and articulate common goals. You should also decide on metrics to track your goals and plan accordingly.
The idea is to stay aligned on your marketing goals. Your goals should be specific, attainable, measurable, timely, and realistic. This helps you formulate the right strategy that benefits both of you and maintains a sense of give and take.
Deciding on goals earlier will help you avoid any future conflicts and keep you focused on a target. It will also help you use your teams more efficiently.
3. Promote Turnkey Solutions
Turnkey Solutions means you opt for plans that can easily be followed without requiring extra modifications. Turnkey solutions ensure that you don't have to make any major changes and that there is a smooth transition process. Both of you benefit from this, as there is little disruption, and you can merge together and follow the plan.
By collaborating with organizations that give you turnkey solutions, you ensure your customers' buying decisions are simpler. The collaboration doesn't confuse them; they easily recognize your products and services.
4. Collaborate with an Organization that has a Different Cluster of Customers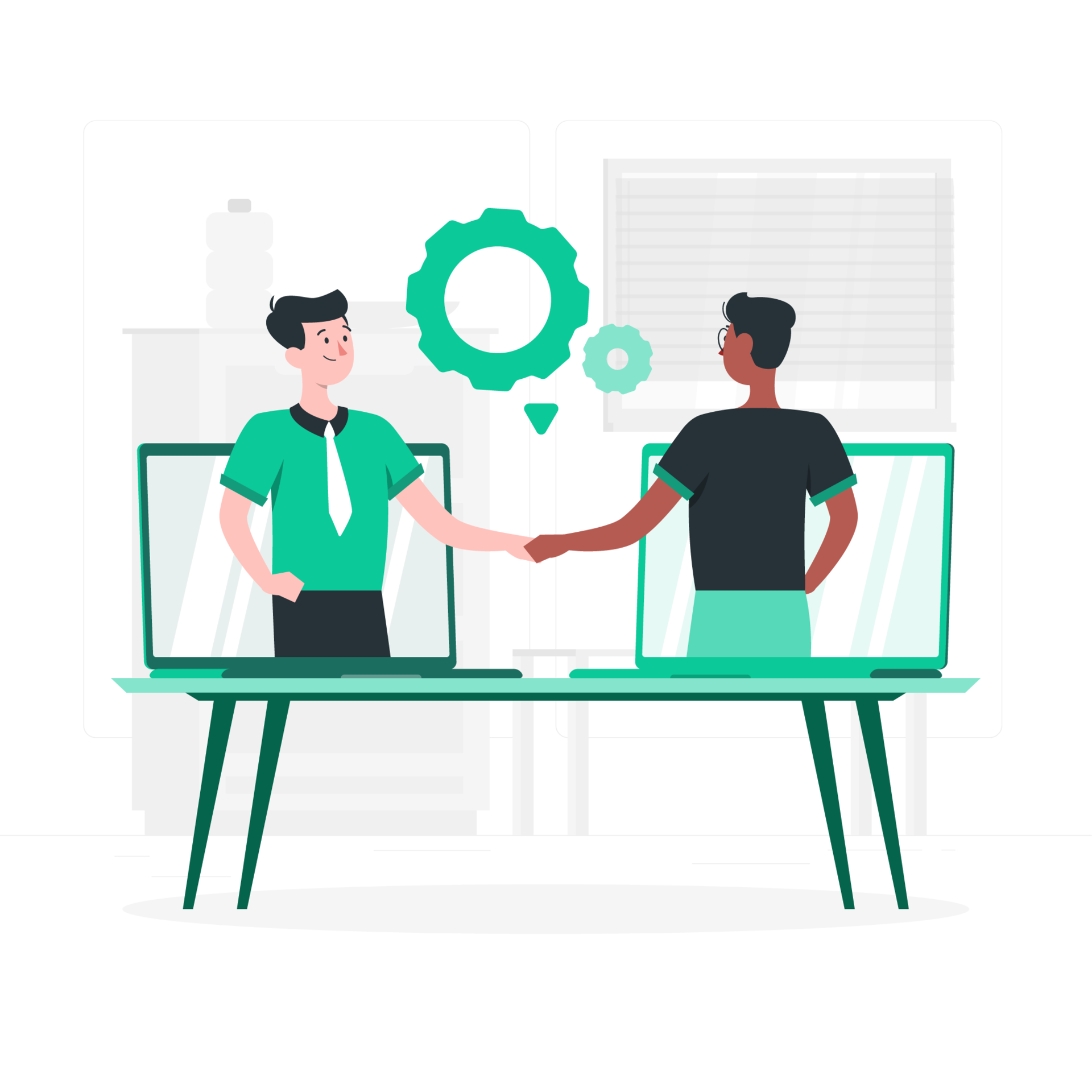 The whole point of partnership marketing is to get access to a new set of customers. Therefore, you must ensure that you collaborate with an organization that does not have the same audience cluster.
You should look for an organization with the same target audience you are looking for and then collaborate with them. This means that though the customers must be different, they must also be interested in your product and services.
You can't collaborate with an organization that serves a different set of customers without use for your products and services. You need to maintain the balance between the two and choose wisely.
5. Bring Value to Your Target Audience
In business, the customer is always the king. Therefore any decision on partnership marketing should be made keeping the customers in mind.
Rather than blindly collaborating with a big brand with a huge target audience, you should opt for a brand that adds value to your customers. The collaboration should benefit the customers in terms of service or product. It is the only way that you will garner new customers.
If your customers don't gain advantages from the collaboration, your partnership marketing scheme will not work. Therefore, research, find a brand with which you can give more to your customers, and then collaborate with them.
Read More: What is Product Branding? 8 Product Branding Examples!
6. Use Customer Data
An important element of partnership marketing is customer data access when collaborating with the other brand. This data ranges from the likes and dislikes of customers to their carting and buying habits.
When you collaborate with a new firm, you get all this data without using your resources. Take advantage of this and use it to devise new strategies and plans. With the combined data you get, you can form a precise plan and give the best offers to your customers that would help you garner more profits.
7. Effective Communication
Communication becomes even more important when you are working with another organization. We all know the importance of communication within an organization and time, but its importance cannot be overstated regarding partnership marketing.
Precise and clear communication is the need of the hour. You will find it very difficult to collaborate successfully if you don't take care of the communication aspect. You will either waste time planning too elaborately or have conflicts with the organization if you don't master communication. Maintain an open and effective line of communication and follow it throughout for a successful campaign.
Now that you know some of the best ways to establish partnership marketing, let us look at real-life examples and see how they have helped many brands succeed.
3 Examples of Partnership Marketing
1. BMW & Louis Vuitton
Louis Vuitton and BMW collaborated for The Art of Travel partner marketing campaign. Both brands value luxury and travel. They are traditional businesses known for their craftsmanship. These common sets of values played a key role in their successful campaign. In this campaign, BMW launched the BMW i8, and Louis Vuitton designed a 4-piece suitcase and bags set that fit perfectly into the car's rear parcel shelf. The brands knew their customers valued luxury and craftsmanship, which is why this collaboration worked well.
2. Uber and Spotify
Now this one is obvious. Who doesn't listen to music while they are traveling? A cab service app and a song-streaming app might not have much in common, but they formulated the right marketing strategy together. The idea was that when a rider was waiting for their Uber ride, they could connect with Spotify and decide on the playlist for their cab ride. This marketing strategy benefited the customers, making their journey more enjoyable. Which is why it worked like a charm.
3. Apple and MasterCard
The collaboration of Apple and MasterCard is an example of partnership marketing that has real utility. When Apple launched its Apple Pay app, users could save their debit or credit card information on their phones for easy transactions. MasterCard became the first brand to allow its users to store their information on Apple Pay. Through this, the customers got the convenience of easy transactions, and the brand loyalty of both brands improved as a result. It also started a new regime of making purchases.
Wrap Up
If you keep rowing the marketing boat alone, one day, it will sink. However, a pair of extra hands can help you reach the shores of profit.
Partnership marketing is an excellent way to increase profits and improve your brand visibility to a larger audience. And with the right steps, you can achieve that!
To wrap up, here are our 7 tips for partnership marketing:
1. Work with Minded Businesses
2. Have Common Goals
3. Promote Turnkey Solutions
4. Collaborate with an Organization that has a Different Cluster of Customers
5. Bring Value to Your Target Audience
6. Use Customer Data
7. Effective Communication
Good luck and adios!
Further Reads:
Guerrilla Marketing: What is it and How to Use it For Marketing!
7 Principles of Marketing Every Business Must Follow! (The 7Ps)
13 Growth Marketing Strategies You Must Know About!
13 Types of Plans Your Business Must Have!
Agile Marketing: Definition, Benefits & Process!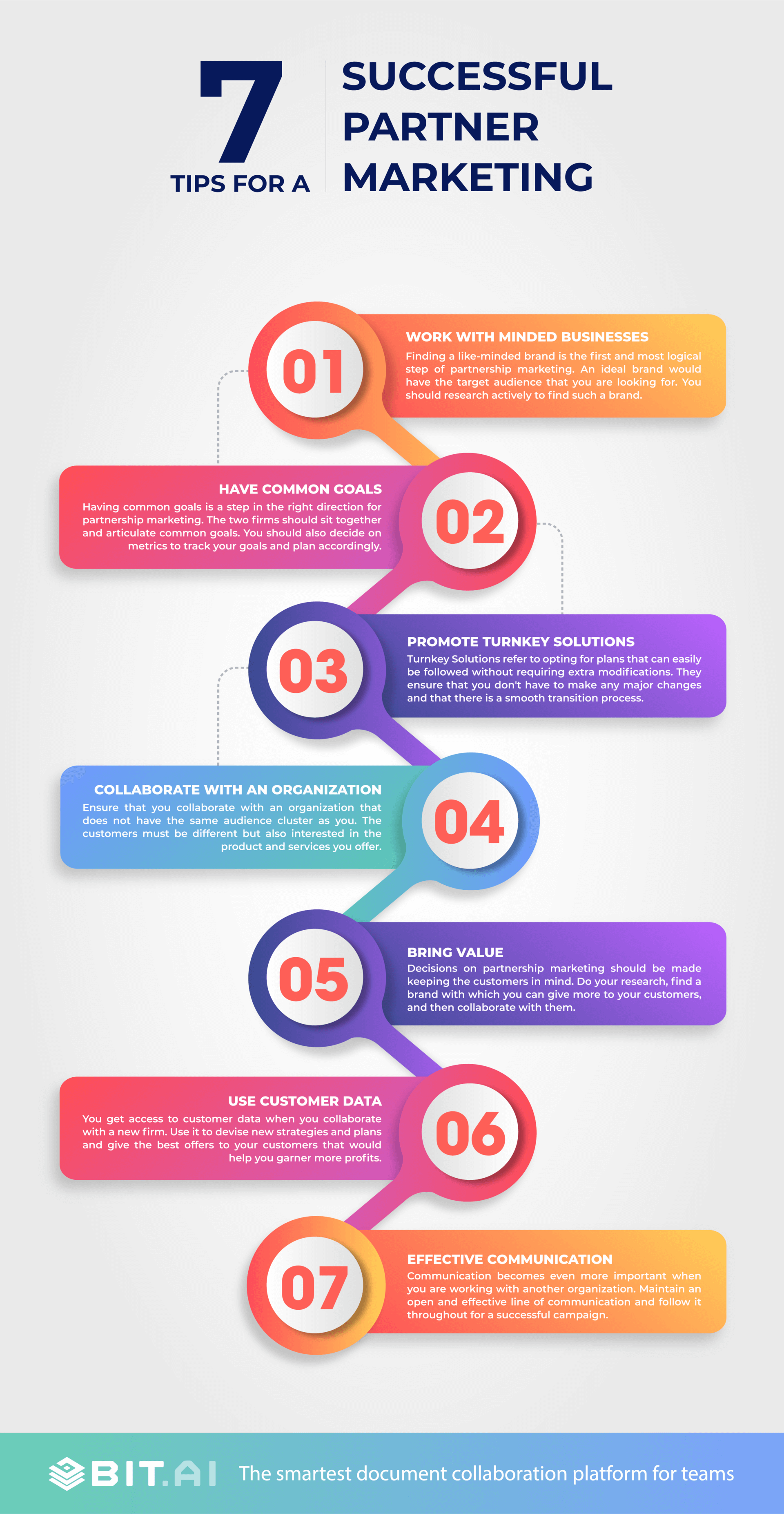 Related posts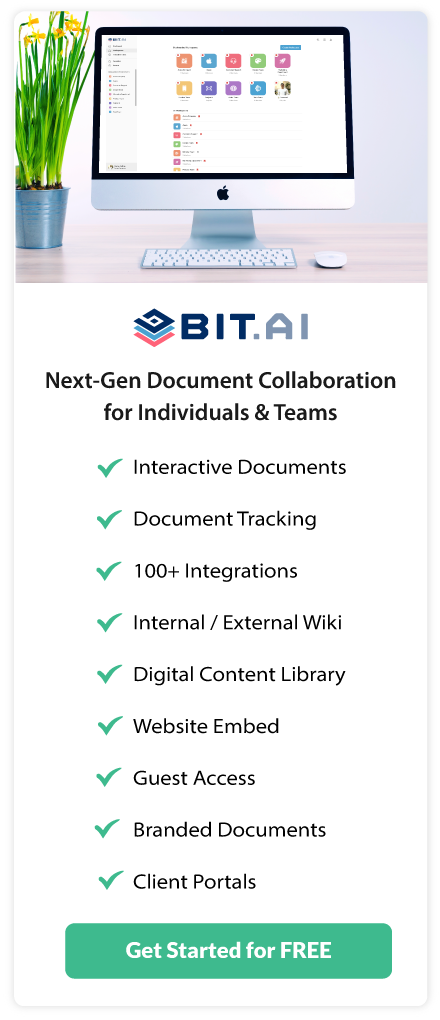 About Bit.ai
Bit.ai is the essential next-gen workplace and document collaboration platform. that helps teams share knowledge by connecting any type of digital content. With this intuitive, cloud-based solution, anyone can work visually and collaborate in real-time while creating internal notes, team projects, knowledge bases, client-facing content, and more.
The smartest online Google Docs and Word alternative, Bit.ai is used in over 100 countries by professionals everywhere, from IT teams creating internal documentation and knowledge bases, to sales and marketing teams sharing client materials and client portals.
👉👉Click Here to Check out Bit.ai.