Convert site visitors to customers using these customer onboarding software platforms!
A business is not a business if it doesn't have any customers, right?! Customers are the nucleus of all your business activities and marketing strategies. Therefore, acquiring new customers should be your number one priority when running a business.
Even if you are successfully able to drive traffic to your product site or app, onboarding those customers, i.e. converting signups into active users, is a whole other mountain to climb.
What is Customer Onboarding? 
All the activities involved in introducing a customer to your product/service offering and getting them to sign up for your website or app is a part of customer onboarding. 
Customer onboarding is not about randomly throwing ads and signup forms at your customers, hoping they would understand the benefits of your product/service. It is a systematic and carefully planned approach to help a customer out with any queries and providing a smooth signup and checkout process.
Customer onboarding is about teaching rather than telling. 
If you fail in your approach, your customer is likely to leave with a negative feeling towards your company and is highly unlikely to ever come back.
Read more: How To Create A Customer Survey For Better Insights
Benefits of Successful Customer Onboarding
Effective customer onboarding can make or break your business. According to TechCrunch, one in four mobile apps is abandoned after the first launch while according to Andrew Chen, 77% of users drop an app just 72 hours after download.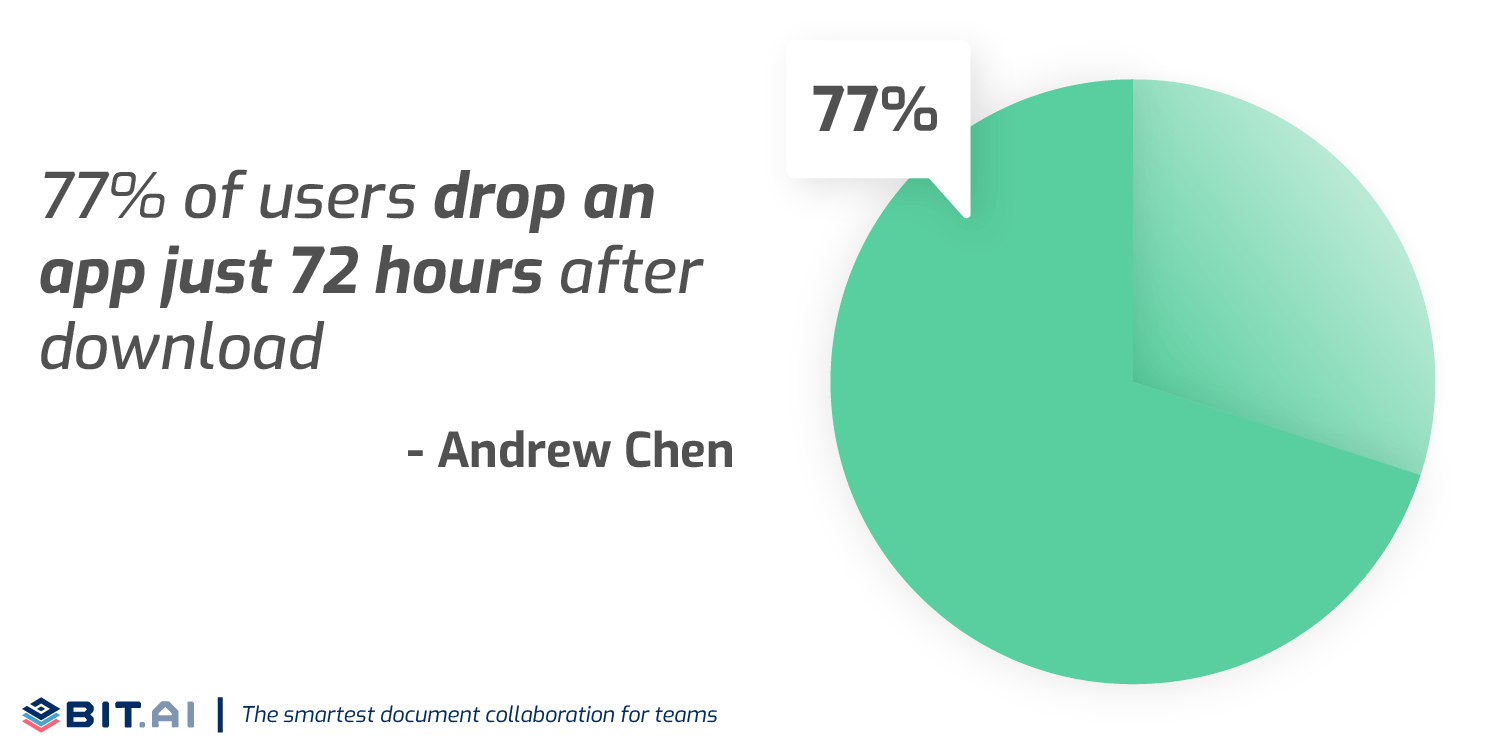 If people are unable to understand your product/app UI, are bombarded by a ton of features right out of the gate or don't know where to even begin using the product, they are bound to leave. Poor customer onboarding of new users is going to lead to a lot of churns, rendering your marketing activities ineffective.
Effective customer onboarding can lead to:

Lower churn rate

Higher customer retention

Better customer experience

Lower support costs

Increase in revenue
And to help you achieve all that, we have curated a list of some of the best customer onboarding software out there! 
Read more: How to Create a Customer Service Training Manual Easily
Top 9 Customer Onboarding Software Platforms For Your Business
Let's dive deep into each of our hand-selected customer onboarding software tools and help you decide which one would be perfect for your business!
Inline Manual
Walkme
Nickelled
Evergage
Userpilot
Appcues
AuthO
Hopscotch
WhatFix
If after reading this post you cannot decide on one platform, it's recommended to try out the ones which have free trials and see what works best for your business.
Now without further ado, let's dive in…
[/vc_column_text]

Inline Manual's customer onboarding platform lets you create interactive walkthroughs, tool tips and support articles right in your app- no coding required.
All onboarding documentation and tutorials can be created in minutes, all of which can be controlled using a single dashboard.
Trusted by 500+ enterprises including UNICEF, Freshdesk, and Snapchat, Inline Manual has proved to be a great customer onboarding software.
Key Features:
Send in-app messages to segments of users
Version control for effective collaboration
Hotspots to draw user attention

WalkMe lets you add interactive on-screen tutorials to your website or app, providing users a guided walkthrough on how to use your product.
You can effectively promote new services to existing customers, encourage customer engagement, reduce drop-offs, Increase retention rates and potential for up-selling and cross-selling and simplify user experience with ease using Walkme customer onboarding software.
Key Features:
Read more: The Best Online Software Documentation Tools Of 2022

Nickelled provides a "real" customer onboarding experience in the sense that they're interactive, self-paced, completely immersive and yet still as easy to play as a video.
It doesn't require any software or code installation as Nickelled guided tours are available anywhere, delivered from the cloud. Get instant insight into how customers are using your guided tours, with views, completion and satisfaction scores for every recording.
Key Features:
Brilliant UI
Interactive experience
No code changes, no plugin installation.

Evergage is a real-time web personalization software that lets you track customer behaviour and respond to increase engagement and conversions.
With Evergage's real-time personalization and customer data platform (CDP), you can build a single, comprehensive view of each one of your customers and prospects and activate that data to deliver relevant individualized experiences.
Key Features:
E-commerce optimization
Content publishing
Demand generation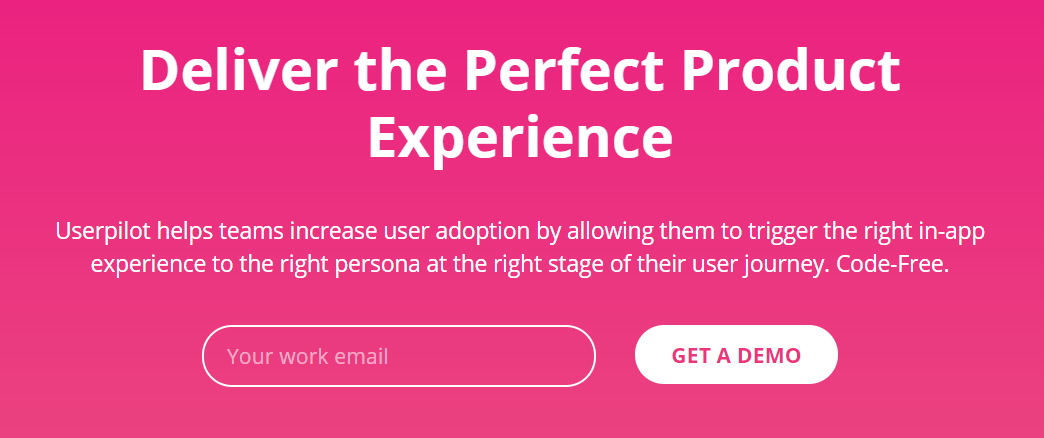 Another code-free installation tool, Userpilot help teams increase user adoption by allowing them to trigger the right in-app experience to the right persona at the right stage of their user journey.
The best part of Userpilot is its highly customized product experiences that will blend seamlessly with your product UI. Every user approaches your website in a different way and Userpilot does a great job in customizing the in-app messages according to the segment, buyer's journey, or even mouse clicks made by the visitor.
Key Features:
A/B testing flows
Personalizing user experiences
Fully customizable UI
Read more: 14 Email Tracker Software You Ought To Try Out!

Kicking off our list is Appcues, a product-led growth platform. Appcues makes it easy to deliver exceptional user experiences at scale and unify your organization around the product.
With Appcues, you can gather actionable insights to optimize your user experience by collecting NPS scores, qualitative product feedback, and user-declared data to inform product decisions and further optimize your product experience.
Key Features:
Communicate with your analytics tools
Coordinate emails with in-product messaging
Send user data to your CRM
Read more: 15 Appcues alternatives For Customer Onboarding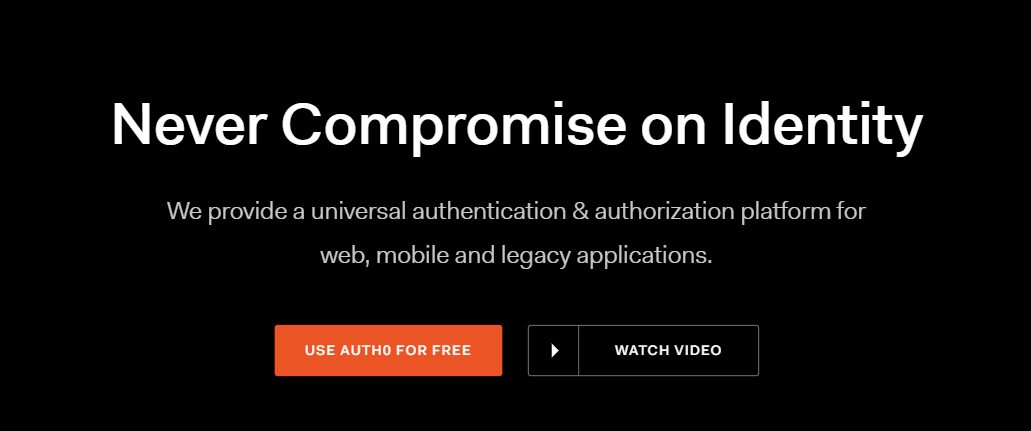 Auth0 reduces friction in the login experience by providing authentication and authorization as a service. Your website visitors can easily and quickly login through their favored third-party app- Google, Facebook, Linkedin or Twitter or simply use a regular email and password to signup for your product.
Using Auth0, developers can connect any application written in any language or stack, and define the external identity providers, as well as integrations, that they want to use, thereby reducing any resistance in the customer onboarding process.
Key Features:
User management
Password breach detection
Integrations

Want to get your hands dirty with code? No problem, try Hopscotch!
Hopscotch is a framework that makes it easy for developers to add product tours to their webpages. Hopscotch accepts JSON object as input and provides an API for the developer to control rendering the tour display and managing the tour progress.
To get started, just include the Hopscotch CSS and JS files on your page and you can start building your customer onboarding process in no time!
Key Features:
Ready made templates
Highly customizable
Read more: How To Create A Customer Service Policy?

Last one our list of awesome customer onboarding software tools is Whatfix. Whatfix allows you to create personalized messages for your inbound traffic depending on the buyer's journey they are in.
Real-time in-app messages help solve customer queries and provide customer delight. Whatfix self-help widget enables users to self-serve themselves at any point of time with a list of real-time interactive walkthroughs. Whatfix works through a browser extension and can be set up in minutes.
Key Features:
Context-Aware & Personalized
Omnichannel presence
Useful widgets
Before you go!
Our team at bit.ai has created a few awesome customer service templates to make your processes more efficient. Make sure to check them out before you go, your team might need them!
Final Words:
Customer onboarding is one of the most crucial steps of your marketing strategy and must be taken seriously. Driving traffic to your website means nothing if they are not actually converting into active users.
All of the above-mentioned customer onboarding software tools are amazing at what they do. You just have to use the free trial and see what works for you best. Do let us know if you try any of the above-mentioned tools or if we missed out on your favorite customer onboarding software. Adios!
Further reads : 

Don't want to forget this information?
Pin it for future reference!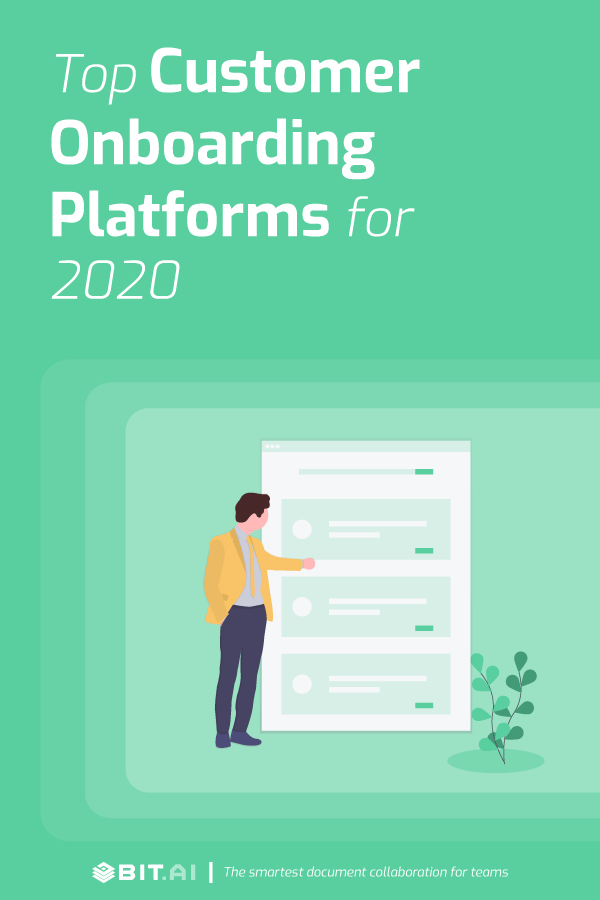 Related posts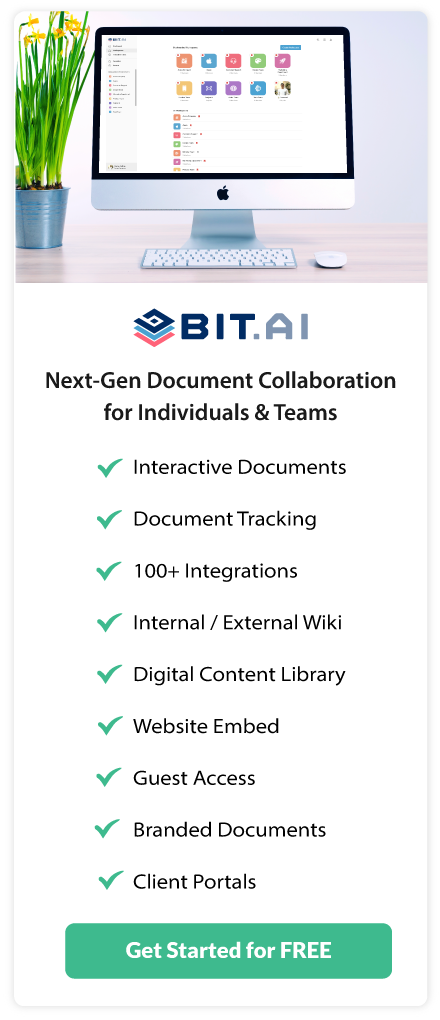 About Bit.ai
Bit.ai is the essential next-gen workplace and document collaboration platform. that helps teams share knowledge by connecting any type of digital content. With this intuitive, cloud-based solution, anyone can work visually and collaborate in real-time while creating internal notes, team projects, knowledge bases, client-facing content, and more.
The smartest online Google Docs and Word alternative, Bit.ai is used in over 100 countries by professionals everywhere, from IT teams creating internal documentation and knowledge bases, to sales and marketing teams sharing client materials and client portals.
👉👉Click Here to Check out Bit.ai.