Have you ever returned from your grocery shopping and went "Oh no! I forgot to get *enter something important that you forgot*?
At some point, all of us have been there.
Why does this happen? Most likely because you didn't make a grocery checklist in the first place.
Now, this might not affect you too negatively as you can simply drive down to the store again and get your things, but in business, forgetting things or leaving things out can have a long-lasting impact.
Take the case of bringing in new employees to the company. This process involves tonnes of steps, it is quite natural for someone to forget certain steps on the way.
While this may not seem big enough to prioritize, you must remember that nearly 40% of employee turnover occurs in the first six months or less. And it turns out that the cost of hiring a new employee averages around $65,000!
So imagine the loss a company would face if they fail to properly onboard an employee!
This is why it is crucial that you have an onboarding checklist to prepare yourself to bring in new employees and groom them to be highly productive.
Are you wondering what an onboarding checklist is? Then have no fear, this blog is here at your service.
Here, we will help you understand what an onboarding checklist is, why you must create one, and the steps involved in creating one! If you wait for enough, we also have a surprise for you at the end!
So buckle up for this blog and dive right in!
What is Onboarding Checklist? (Definition)
First off, let's try to understand what onboarding means.
Onboarding is basically bringing a new employee 'on board' to a company or an organization.

This process goes a little beyond a regular orientation program and familiarizes the new employee not only with the company and its culture, but also the information, tools, and software that they require in order to make their contribution to the company.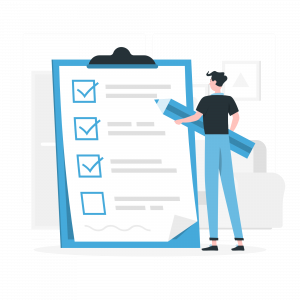 To keep track of all the steps involved in bringing aboard a new employee to the organization, you'll need an onboarding checklist. It organizes every single step in proper order and ensures that you are prepared enough to handle the task and help you guide the employee into becoming a productive member of the team.
It's basically a list to check whether all the necessary steps are covered while onboarding a new employee.
Now that you have an idea of what an onboarding checklist is, let's try to understand why it is necessary to create them.
Why You Must Create an Onboarding Checklist?
Whether you are a small company or a large company, you will have new employees coming on board. No doubt about that. The major task lies in the fact that you have to give your new employees proper introduction and enough training to be able to efficiently contribute to the company.
But this task is actually not only time-consuming, it also increases the chances for errors and is also extremely difficult to keep track of. And you know that missing out on any important steps and processes during onboarding can adversely affect your company's progress.
This is why you must create an onboarding checklist. It is beneficial for both the employees and managers. Some of the benefits of creating an onboarding checklist include:
Helps increase job performance of employees
Ensures that there is a huge commitment made towards your company
Reduces the stress that comes with managing tasks
Improves the job satisfaction amongst the employees
Guarantees better retention of employees
Prepares you for risks and reduces the chances of errors
Helps save any extra costs
Clearly, an onboarding checklist is not something you can brush aside and move on if you want to ensure that your new employees can ease in and contribute significantly to your business' performance. So, let's take a look at the steps involved in creating an amazing one!
Read more: Happy & Collaborative Work Culture: 10 Effective Ways to Create it!
Follow these steps to Create an Onboarding Checklist!
Here are some of the steps you must include while creating your onboarding checklist:
Step 1. Get the Paperwork Ready
Kickstart your onboarding checklist by preparing all the necessary paperwork and information. Record all the basic information such as name, date of hire, contact details, etc.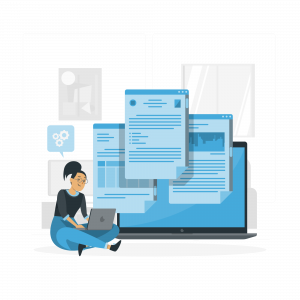 Make sure that you gather all the necessary documents that the new employee will have to fill out on the first day, such as payroll information forms, tax documents, insurance, non-disclosure agreements, etc.
Step 2. Gather all the Equipment and Devices Needed
You need to ensure that you provide your new employee with all the necessary tools and equipment needed. For this, you have to request devices, tools, software, etc. and procure them days in advance, and keep them so that the new employees can use them from the day they start.
Also, consider the places inside your company where the new employee will need access to or keys to rooms and such details to avoid any confusion.
Note down each step you take and the tools you use on a working day, and add it to your checklist so that you don't miss out on anything.
Step 3. Create Accounts and Logins
Get your IT team and ensure that all the necessary accounts have been set up for the new employee.
This includes creating email accounts, phone lines, accounts on social media, or accounts on work platforms such as Slack, Trello, etc.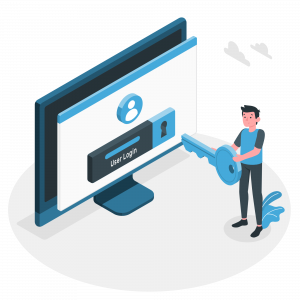 Make sure that you have gathered all their login credentials to all these accounts so that they don't have to go through the trouble of accessing them.
Step 4. Set Up the Workstation
Before the first day of your employee's work, prepare and set up a workspace for them. Don't forget to include this in your onboarding checklist.
Setting up a workstation means that you have to ensure that your new employee has a proper desk and chair, a computer, telephone, desk supplies like stationery, etc. ready before they can start working.
Step 5. Send Announcement to the Rest of the Company
Here's another thing you don't want to leave out from your onboarding checklist – sending out an announcement email to the rest of the company about the joining of a new employee.
This email can inform the company about the arrival of a new employee and their position in the company and can encourage them to interact and break the ice.
Step 6. Schedule an Orientation
It's always necessary to have an orientation for your employee on their first day of work.
You can make sure to send a welcome email to your employee, conduct an office tour or building tour, explain the work culture, and introduce them to personnel from each department.
Step 7. Provide the Job Description
As part of the new employee orientation, you can make sure that your onboarding checklist provides specific and detailed instructions about the job and its expectations.
Give the necessary information and keep reading manuals or handbooks ready so that employees can learn about their roles and responsibilities.
Step 8. Assign a Mentor
The next thing to be included in your onboarding checklist is to introduce and assign a mentor to the new employee to guide them for the first few weeks on the job. This mentor can train and assist the new employee in easing into the new job and making sure they fulfill their new roles.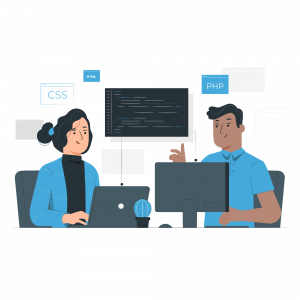 Since such a guide is necessary to navigate the new recruits in their new roles, it is imperative that you find a good candidate who can take up the role of mentoring.
Step 9. Set Up an Onboarding Feedback
Once all the major steps are listed out, arrange for a feedback session or do a proper follow-up. You can schedule a time after the first week or the first month and try to study how the new employee is adjusting and adapting to the job.
Including an onboarding, feedback session allows the new employee to share their concerns and suggestions and will help you understand how well your plan has been working out and whether your checklist requires any new additions or improvements.
… and that's pretty much everything you can include in your onboarding checklist!
Yay! You have made it to the end of this blog!
And to reward you for that, we want to introduce you to an amazing tool that will help you whip up an onboarding checklist in no time!
Hard to believe? Then scroll down and find out what we're talking about!
Read more: Corporate Wiki Guide for All types of Businesses!
Bit.ai: The Perfect Tool to Create an Onboarding Checklist
We know that bringing new employees on board is not your regular walk-in-the-park kind of thing. There's a lot of steps involved and it's quite plausible that you might miss out on a step or two in the process.
With an onboarding checklist in hand, you know that things can get a lot easier for you, but creating a checklist itself can be a time-consuming task. But not if you have bit.ai on your side to help you out!

Bit is a modern cloud-based documentation and collaboration platform that is designed exclusively for your document creation needs.
This means that Bit will help you create, design, and share amazing checklists with your company.
With Bit, you don't ever have to worry about how your checklist is going to look because it has an extensive template gallery that offers over 70+ stunning templates, from which you can choose your favorite one for creating a checklist. Bit allows you to customize this template and lets you add a dash of color to it with just a few clicks!
Forget about spending time on the format of your checklist, because bit's auto-formatting feature will automatically format your document, giving it a very uniform and consistent look.
Want to add PDFs, weblinks or other media files to your checklist? Bit has got that covered for you! With its rich media integration, Bit supports over 100+ file formats that you can easily embed into your document.
You can also easily create multiple workspaces and folders around the onboarding process for each employee in order to store and manage information in an organized manner.
And that's not all! With bit's real-time collaboration features, you can easily collaborate and work together with multiple people from across your department and company while creating a checklist. This allows your colleagues to edit, add and proofread the checklist in real-time.
In a nutshell, Bit is the real deal for creating and sharing all kinds of checklists.
So we think it's time you got Bit for yourself and make your life easier!
Conclusion
With that, we have come to the end of this blog! While an onboarding checklist may not seem like the topmost of your priorities, creating it can do wonders while onboarding a new employee.
Not only does it ensure that there is a smooth and seamless experience for you and your new team members in welcoming the new employee, but it will also guarantee that the employee gets the best out of the onboarding session.
And we believe we have done our best in helping you create an amazing onboarding checklist and with Bit by your side, the process just got a lot easier!
So it's time to check that off your list and create an onboarding checklist!
Further reads: 
Employee Training Software for More Efficient Employees!
How to Ace the New Hire Onboarding Process?
Best Employee Onboarding Tools Out There!
Top 9 Customer Onboarding Software Platforms For Businesses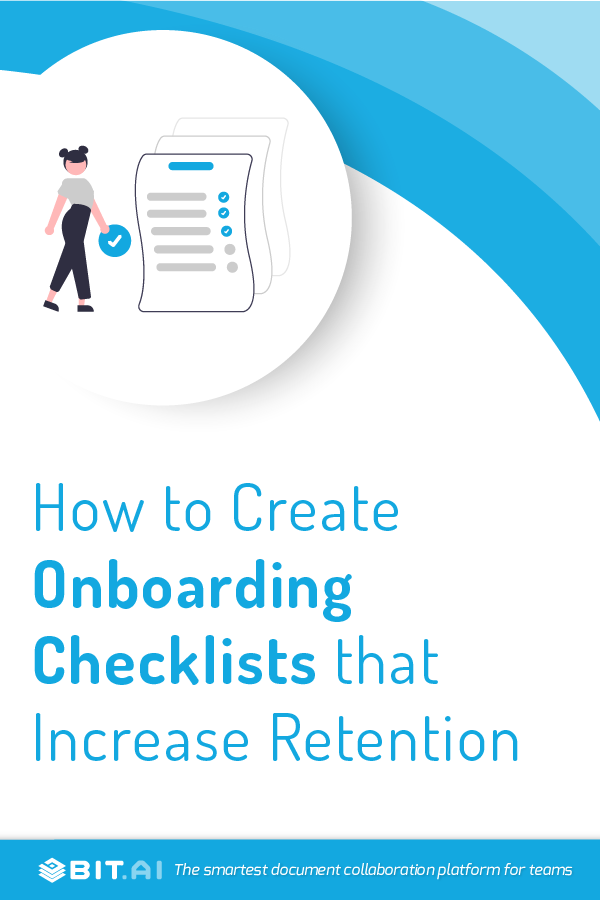 Related posts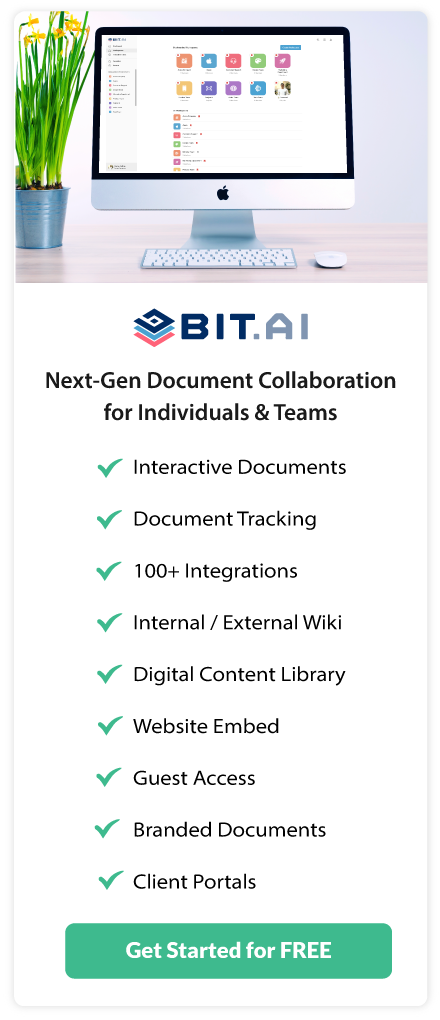 About Bit.ai
Bit.ai is the essential next-gen workplace and document collaboration platform. that helps teams share knowledge by connecting any type of digital content. With this intuitive, cloud-based solution, anyone can work visually and collaborate in real-time while creating internal notes, team projects, knowledge bases, client-facing content, and more.
The smartest online Google Docs and Word alternative, Bit.ai is used in over 100 countries by professionals everywhere, from IT teams creating internal documentation and knowledge bases, to sales and marketing teams sharing client materials and client portals.
👉👉Click Here to Check out Bit.ai.