Want to develop a strong and happy work culture and don't know how to get started? Worry not! You've come to the right place! 
Your work culture is a mirror view of the values you uphold and the way your employees feel about working in your firm. If you have a workforce, a culture will eventually develop.
But, it's onto the management to either build an uplifting culture or a negative one.
A positive, collaborative company culture improves productivity and makes your company a place where employees look forward to working.
But, if your culture is filled with distrust and isolated employees, it'd be difficult for your business to survive. And that is why it's crucial to spread happiness and optimism within your workplace.
We're here to help you get started, but before we jump to our full-proof tips, let's learn some more advantages of a positive work culture!
How is a Collaborative Work Culture Beneficial?
A sound and optimistic work culture is literally a win-win situation for everyone in the organization.
Management is happy because the company goals get fulfilled at an optimal rate, and employees are satisfied because the company is making efforts to keep them happy.
If you ask statistically, employees who are happy at work take 10x fewer sick days than unhappy employees. (Source)
Not enough? Companies with happy employees outperform their competition by 20%! (Source)
And not just this, a satisfying work culture gives much more than just numbers. It's a reflection of your organization and it needs to be as good as it can be!
And if you want to create a fulfilling work culture, we have got you covered, just like we promised. Here are 10 impressive and reliable ways that'll support you on your journey ahead!

10 Ways to Make Your Work Culture Happier & Collaborative!
1. Appreciate Your Employees
After reading this, your mind would've probably jumped to giving away financial incentives, but no, we didn't mean that!
As the wise saying goes, "The deepest craving of human nature is the need to be appreciated." This tip is all about adhering to this!
Every time an employee does an impressive job on an assignment, make sure you let them know you're grateful for their contributions to the company. Tell them that you're proud of them.
Cheesy? Maybe, but 100% effective! Such little acts of kindness will in no time become an integral part of strong, positive work culture.
And not to overlook its effect on your employees! A Walden University report revealed that regular and adequate recognition can lead to a 24% rise in output and a 27% reduction in absenteeism!
Read more: Focus at Work with the Help of These 11 Effective Ways!
2. Include More Team-Building Activities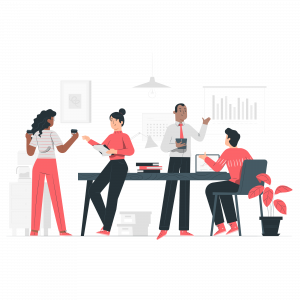 To build a more collaborative work culture, it is utterly crucial for you to set tasks that need employees from different departments to come together.
When employees are at the same table working to solve problems, work and laugh together, it leads to a deep sense of fulfillment and bonding.
And these activities don't need to be just work-related, you can play some fun games too like a scavenger hunt, art competition, etc.
Make this a priority and you'll see a newfound unity in your company.
3. Encourage Inclusivity & Diversity
Your work culture should be a safe space for individuals from all walks of life.
The current society wants firms to be more inclusive, celebrate differences, and cultivate a work culture that is eager to learn about their employees and where they come from.
A survey on cultural diversity in the workplace shows that up to 80% of people valued diversity. (Source)
When you are more community-minded at work, you can develop a nicer and more welcoming atmosphere for everyone!
4. Make Some Space For Humor And Breaks
A little humor will hurt no one! Just like Dale Carnegie said, "People rarely succeed unless they have fun in what they are doing."
Work can be stressful and may not always be cheery. On such days, more than ever, a little humor could go a long way.
Let your teams take a breather, go out, and have a little time off when work gets too consuming. This will offer them a fresh perspective on the work-related problems that have gotten the best of them.
Read more: 11 Powerful Time Management Strategies to Save Time!
5. Invest in your Employees
A happier work culture needs you to invest in your employees and their development. So, offer professional initiatives and development programs to your employees for them to hone and acquire new skills.
You don't want monotony to affect your employees so much that they would want to leave the company in search of something exciting.
Conduct surveys and ask what employees want to learn or see as a prospect that could help them grow. It's the effort that matters and that will keep your employees hooked to striving for your firm.
6. Trust More, Micromanage less!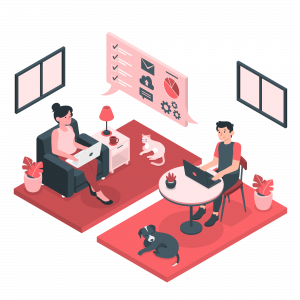 No one likes to be micro-managed – Approximately 69 percent of employees who experienced micromanagement said they considered changing jobs because of it and another 36 percent actually changed jobs. (Source)
So, give your employees the space to spread their wings. Let your employees decide how they want to work and which tasks they want to try their hand at first.
You hired your team, so believe in their skills and creativity. This way you're boosting their morale and developing a powerful work culture intertwined with trust.
If you spend every waking hour monitoring them, they may end up resenting the job. They work better knowing that you have their back, rather than when you hover around them.
7. Value Employee Feedback 
Feedbacks are only effective when they are a two-way thing, so invite open discussions among your employees.
Employee feedback can be a great way to nurture a more collaborative and positive work culture, and statistics back this up. Employees who feel their voice is heard are 4.6 times more likely to feel empowered and perform their best at work! (Source)
Your employees will literally bring the pain points affecting them and the company on a platter, all you need to do is solve them. Be open-minded and transparent enough so that these feedbacks are learning curves for both the management and the employees.
When you take feedbacks as a sign that employees want to help the organization by making it better, it'll give you blooming results.
8. Plan Social Outings
Sitting at a desk watching a screen gets a little boring after a time. That's why you need to give your employees a sigh of relief from time to time. Social outings and fun gatherings are a way to do that.
The outings don't always need to be parties, they can be meetings or informative sessions, all you're doing here is changing the setting.
Trust us, it goes a long way in improving productivity for the forthcoming workdays. Not just that, it will help develop meaningful relationships between employees and result in a more happy and connected workforce.
So start brainstorming about where your next social outing will be held!
9. Greet your Team 
This one is really as easy as it gets! Creating a positive work culture is all about making everyone feel comfortable.
A simple hello is a great way to evoke the feeling that you care for your employees. Just pop in the workplace and go around checking in on everyone.
Just be genuine in your approach, and you're set to send a whiff of positivity around the room!
10. Invest in Collaboration Tools for Your Remote Team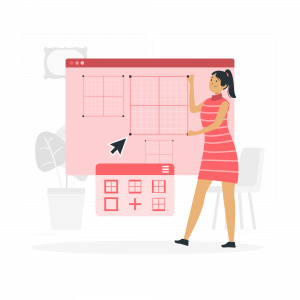 The coronavirus pandemic has brought in a new norm – work from home. Gone are the days when your team could be in a single room and work together.
But who says developing a great work culture while your team is working from home is tough?
All you've to do is invest in the right tools. In fact, up to 80 percent of businesses use social collaboration tools for enhancing business processes. (Source)
You need to use tools that'd increase your team's productivity while making work-from-home fun for them.
One such tool is Bit.ai – a next-gen document collaboration platform that will help you create smart workspaces, collaborate with your team in real-time, create and share documents with ease. And this is just the tip of the iceberg! Bit offers many more amazing features like document tracking, rich embeds, smart search, client portals, 100+ integrations, etc!

Bit.ai will make your remote team's working experience seamless and honestly, we can't think of a single reason why you should miss out on this platform.
11. Make Wellness Activities Fun
Generally, the first thing that comes to mind when you think about wellness activities is a health seminar. And that may not be the most exciting prospect…that's why you need to add fun to your wellness events.
As per a report, 70% of employees enrolled in wellness programs have reported higher job satisfaction than those not enrolled in the company's program.
Wellness is more important than ever today. Some ways to promote it can be to provide bikes to ride to work, subsidized health club memberships, or fitness challenges.
Showing that you want your employees to lead a healthy lifestyle will make them feel important and a valued part of your company.
Conclusion
It's simple – if you want to incorporate values of positivity, happiness, and inclusion into your work culture, just implement the tips we've given above!
Your employees are your biggest assets. They spend so much time working for your business, shouldn't their time be worthwhile and fulfilling? Your workplace should be a place where they want to come every day!
That's why you need to invest in new programs for your employees, be kind, foster trust, and make sure these values are long-lived in your firm. Such thoughtful actions will create a happy and collaborative work culture.
Now that you know how to hack your employee's happiness, get started right now. Believe us, after this, they'll come back to work with a fresh outlook and an ultra-productive mindset every day!
Further reads: 
9 Ways to Improve Work Performance in 2022
40+ Motivational Quotes for Work to Boost Performance!
10 Top Performing Business Metrics Your Business Must Know About!
12 Work Management Software and Tools in 2022
Operational Efficiency: Definition, Importance & Ways to Improve it!
Knowledge Sharing at the Workplace For Enhancing Productivity
Top 10 Benefits of Teamwork You Must Know!
Best Focus Apps to Eliminate Distractions!
Related posts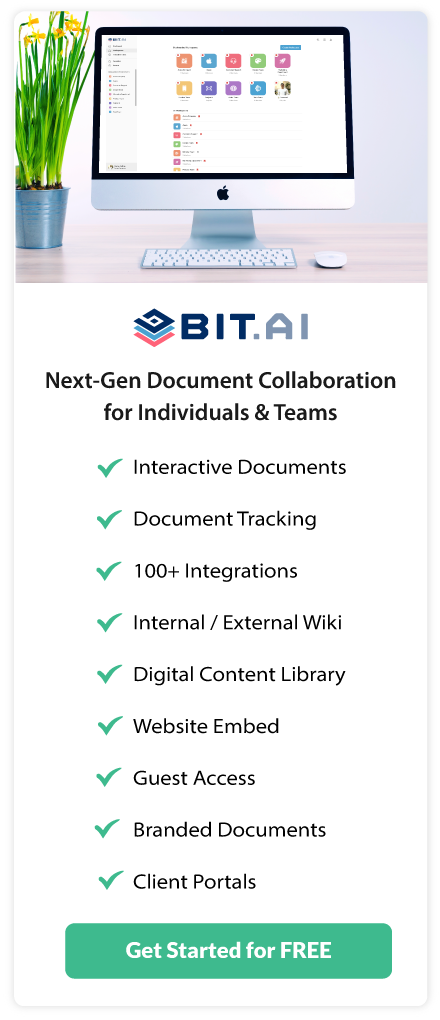 About Bit.ai
Bit.ai is the essential next-gen workplace and document collaboration platform. that helps teams share knowledge by connecting any type of digital content. With this intuitive, cloud-based solution, anyone can work visually and collaborate in real-time while creating internal notes, team projects, knowledge bases, client-facing content, and more.
The smartest online Google Docs and Word alternative, Bit.ai is used in over 100 countries by professionals everywhere, from IT teams creating internal documentation and knowledge bases, to sales and marketing teams sharing client materials and client portals.
👉👉Click Here to Check out Bit.ai.