There is no wealth like knowledge and no poverty like ignorance. -Buddha
Knowledge is the single biggest asset of any organization. While technology keeps evolving at a rapid pace and software has taken over the majority of work-related tasks – knowledge of employees still remains the #1 asset of a business.
The very reason an employee is hired is because of their knowledge and expertise in a given field and how they can use that knowledge in taking the company to the next level.
While knowledge plays a crucial role in an organization's success, not many efforts are put in sharing, managing, and preserving it.
Most organizations do not provide their "knowledge workers" a concrete way to manage and share their knowledge with the rest of the company.
In fact, according to a survey, Fortune 500 companies lose roughly "$31.5 billion a year by failing to share knowledge." Yes, it's that great of a deal! This is especially realized after employees leave an organization…
What happens when Knowledge Sharing is not a Priority?
While many companies know the importance of knowledge, they rarely have systems in place to facilitate knowledge sharing, failing to make it a priority.
If your company doesn't have proper knowledge sharing methods in place, it will soon have to pay a huge price for it. For example, if a senior employee with years of experience decides to leave your company, goes on a vacation, or retires, the skill-set they have acquired throughout their working years leaves with them.
This means that your company has to start the entire recruitment process from scratch, training new employees, invest in their growth, or hire someone with the same level of in-depth knowledge as the previous employee.
Both of these options cost companies a ton of time, money, and resources, putting them on a backfoot while competing in a cut-throat business landscape.
All in all, this is not the situation you want to be in as an organization. If you have systems, policies, procedures, or methods in place that allowed proper management and sharing of knowledge, this situation can easily be avoided. The process that facilitates this knowledge sharing is known as knowledge management.
What Exactly is Knowledge Management?
When it comes to the term 'knowledge management', there are hundreds of definitions given by scholars all over the world. But the one we love is the simplest – "Knowledge Management is the way you manage your organization when you understand the value of your knowledge". The goal of knowledge management is to preserve the knowledge of employees, make sense of the chaos, and streamline it to support organizational goals.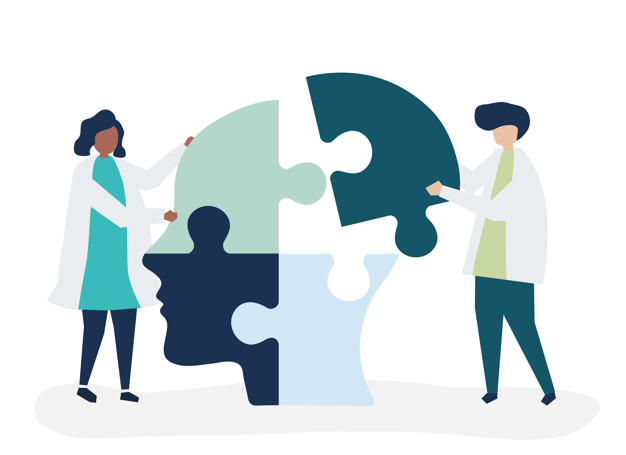 Knowledge management ensures the flow of knowledge between the right people at the right time and in the right format to enable them to do their jobs more efficiently.
Having a plethora of knowledge and knowing what to do with it are two radically different situations. Even though many businesses like to present themselves as a tightly knit family to the outside world, the majority of them have people working in silos, preventing any knowledge transfer between employees.
Knowledge management aims to break down these silos so as to make the flow of information smooth and transparent.
Sources of Knowledge in a Company 
Be it in the company's database, internal wiki or intranet, experienced employees, knowledge workers, or collaborative software – knowledge can be found in every nook and corner of an organization.
The purpose of knowledge management is to unite these valuable yet fragmented pieces of information together and make them accessible to all the employees of an organization in a streamlined and organized manner.
Read more: Internal Knowledge Base For Businesses
Importance of Knowledge Sharing in the Workplace
There are many reasons why businesses need to promote knowledge sharing in the organization. Some key benefits include:
1. To preserve the knowledge of experienced employees
As we mentioned earlier, when your key employee with years of experience leaves the company or retires, their job experience and the way they handled issues are gone. This knowledge is essential as it can help other team members to make better decisions and continue working without the day-to-do operations getting affected when an employee leaves.
It becomes extremely difficult for companies to find someone with the same knowledge, skill, and experience as your past employee, hampering company growth. Thus, having a knowledge-sharing culture in the organization is important. It assists employees in sharing their expertise, knowledge, and ideas on a particular topic that is going to remain within the organization forever.
Knowledge sharing allows organizations to document the know-how and experience of senior employees so that the knowledge of the company does not leave when the employee does. This documented knowledge framework is not only helpful for the current employees but for the future hires as well, helping them train faster and getting them up to speed with organizational norms quickly.
Read more: 9 Ways to Improve Work Performance in 2022
2. To improve organizational productivity and efficiency
According to a McKinsey report, employees spend 1.8 hours every day—9.3 hours per week, on average—searching and gathering information.
Moreover, a report by IDC shows that the knowledge worker spends about 2.5 hours per day, or roughly 30% of a workday, searching for information.
The data is there- employees spend more time looking for information than actually doing their jobs. Having this information readily available can be a huge asset to the organization as it will massively boost productivity and employee efficiency.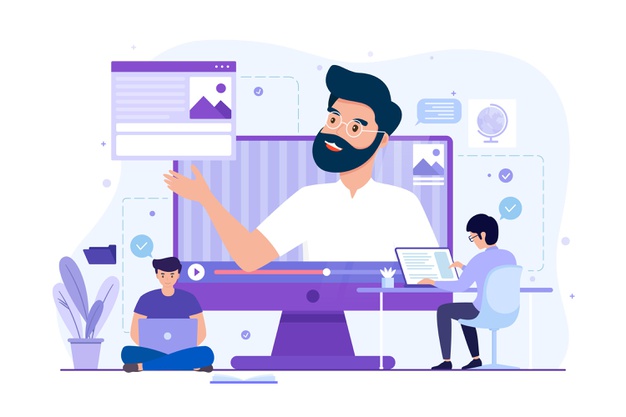 Managing knowledge the right way ensures that all organizational knowledge is stored in a central repository where all information is easily searchable and quickly retrievable. Centrally hosted knowledge help professionals focus on their jobs and spend less time searching for important information like the email attachment their client sent last week or that PPT their manager shared with the team yesterday.
3. To help manage change in the organization
We all know change is inevitable. Sharing and managing knowledge is particularly useful when a company is going through a change, i.e. a merger or an acquisition.
Since in both cases, a lot of new faces will be joining your company while some existing employees might be leaving, effective knowledge sharing can be beneficial in keeping the knowledge of the organization intact. In this way, the organization can have a smooth transition and manage change effectively.
4. To manage future risks
In large organizations, the majority of challenges or issue your employees will face will not be unique. There are increased chances of someone, somewhere in your company, has already solved the same particular business problem you are now facing- whether its a technological error, a management decision, or something else.
Hence, it makes sense to use that knowledge and avoid mistakes altogether. By maintaining and documenting employee knowledge, companies can lessen the risk of similar mistakes occurring in the future.
5. To improve decision making 
When you have the knowledge of the entire organization at your fingertips, you can quickly tap into past experiences, avoid their mistakes, use their solutions, and make the correct decision the first time.
This not only leads to faster decision making but also avoids costly changes and redos. While geographical boundaries may prove to be a roadblock for managers trying to utilize the knowledge of experienced employees, having a knowledge management software in place ensures managers have no problem accessing company knowledge from all around the globe.
6. To help innovate better 
Using the vast knowledge of people who have been in your field for a long time, you can have a refined approach to problem-solving. With the help of past experiences and your new outlook, businesses can create better innovations and improve the efficiency of business processes multifold.
7. To boost collaboration
A whopping 18% of employees disengaged at work, while 67% not engaged at all in the workplace. All of this leads to a loss of $7 trillion worldwide. Having a culture of knowledge sharing ensures that employees at all levels- be it a new hire or a senior manager- share their insights and knowledge they have gained.
This promotes healthy collaboration amongst employees, boosting morale and teamwork. When your employees are happy at work and know that their work is being valued, great things happen.
No matter which aspect of your organization you are looking to improve, having knowledge management systems in place plays a significant role in the overall success of your business.
Now that you know the importance of knowledge sharing in the workplace and understand the repercussions of its failure, its time to put measures in place that ensure the free-flow of knowledge throughout the organization.
Read more: What's the Best Way to Create an Internal Wiki?
How to promote knowledge sharing in the workplace?
There are various ways you can promote knowledge sharing in the workplace. Some of these include:
1. Communication is key
Over 86% of employees and executives cite a lack of collaboration or ineffective communication for workplace failures. Busienssescannot undermines the importance of open and transparent communication in the organization.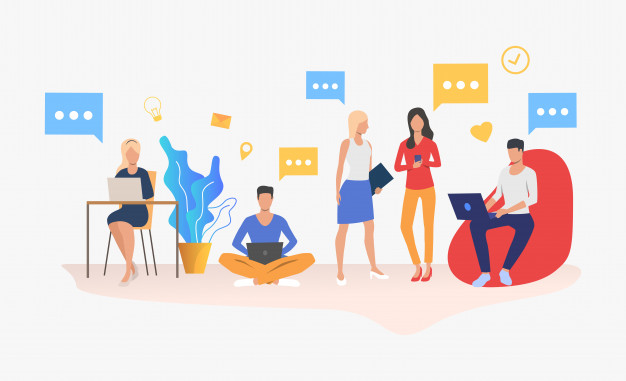 Senior managers need to set an example by communicating clearly with employees at all levels, taking the initiative to share knowledge. When the culture is set from the top, the rest of the organization will follow.
2. Office space
A dull, boring, and bland office space can reduce employee morale and motivation. An office space should be lively enough for employees to feel energized and excited for work. Having conference rooms, casual hangout spots, and more can foster candid conversations and promote knowledge sharing amongst employees.
3. Team building activities
Team building activities like company offsites can be a great way for everyone to get to know each other on a personal level. When employees are out of the stress of an office environment, they are more likely to open up and collaborate. Team building can improve collaboration and communication amongst employees and also provides avenues for knowledge sharing.
4. Create a safe space
When managers create a safe space for employees to speak up without the fear of rejection or judgment, great things happen. Asking employees for their opinions or help can boost their confidence and morale, making them more likely to actively participate in knowledge sharing and collaboration.
How technology plays a role in knowledge sharing?
According to Ernst & Young, about 40% of employees are poor or very poor at transferring knowledge. On top of that, employees spend 7–20% of their job time replicating existing solutions for others. Clearly, something is not right.
In today's digital world, a typical employee has to deal with various sources of knowledge on a daily basis. Emails, chat messages, media files, documents, cloud files, and more- organizational knowledge is scattered everywhere.
This information overload results in employees feeling overwhelmed and potentially missing out on important knowledge. This is where technology comes to the rescue.
Knowledge management software help businesses streamline their information chaos, making it easier for employees to create, manage, share, and retrieve knowledge as and when they like.
A knowledge management tool provides a central repository for all company data and knowledge, thereby promoting easy storage and retrieval. Knowledge sharing software is nothing but a tool that helps:
Store and retrieves information
Organize and streamline the flow of information
Provides a safe space to store company data
Enhances collaboration
Improves decision making
Train new employees quickly
Prevent knowledge loss in case an employee leaves
Such software can help employees share information, brainstorm ideas, improve their decision-making, and increase their productivity tenfold.
Looking for a Knowledge Sharing Software? Try Bit
Bit.ai is a new-age knowledge management tool that helps employees collaborate, share, track, and manage all company knowledge in one place.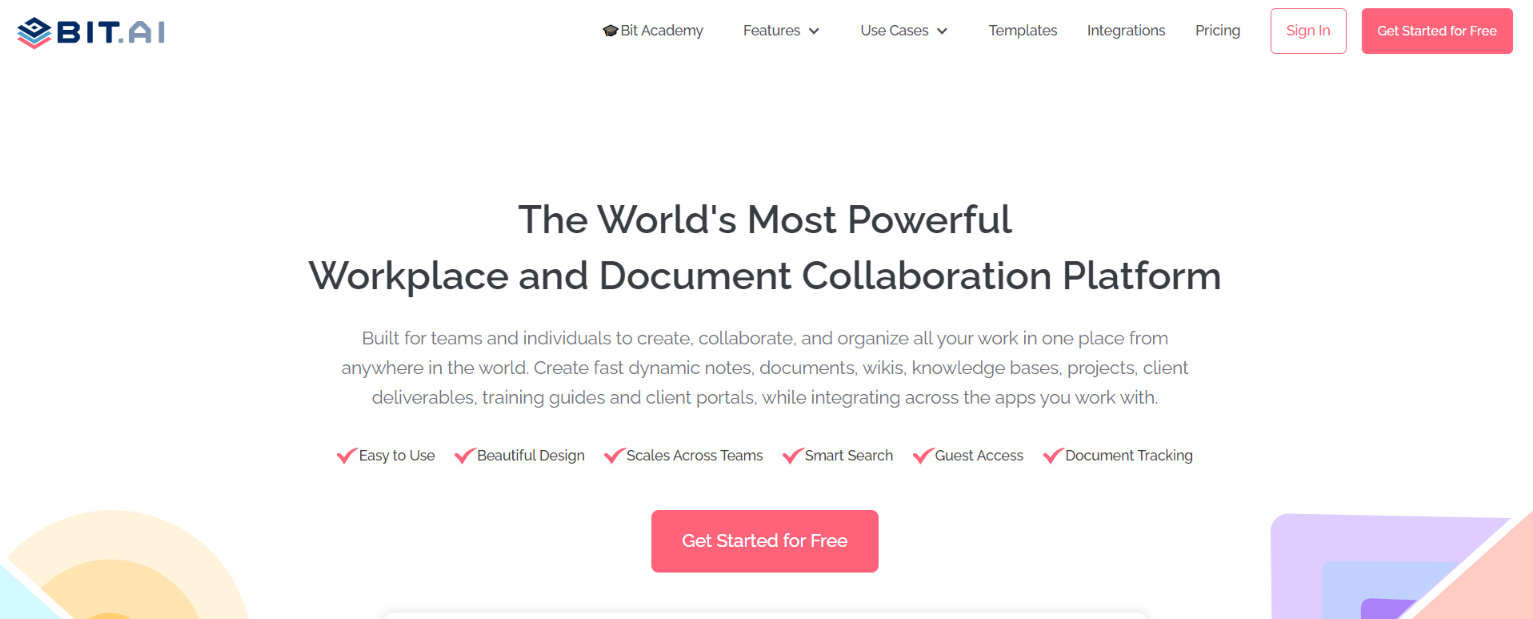 Create and store any workplace documents like company wiki, technical specs sheet, client support material, software documentation, training manuals, best practices doc, etc and bring all your company information under one roof.
Collaboration: Multiple people can simultaneously collaborate on a Bit smart document in real-time. It's a great way to manage the project, brainstorm ideas, and most importantly, share knowledge.
Sleek Editor: Bit's minimal and distraction-free editor makes a great tool for documentation. The best part is Bit's support for Markdown which allows employees to quickly create and format text without any distractions. Once you are done creating your documents, you can easily export them as PDFs, Word files, Markdown, and much more.
Content Management: Need a place to store your media? Bit has a robust content library to save and access all your videos, images, files, and digital content you add to your documents so that you can access and reuse them easily. No more hopping around different cloud-storage services or going through pesky email attachments.
Smart workspaces: Gather your team and create workspaces around projects, teams, departments, and clients to keep your documents, data, and knowledge organized. Pin important items to the top, add new members to a workspace, and take your content organization to the next level with hierarchical folders!
Permissions: Bit allows users to manage permissions and information access that suits your organizational needs. It supports features like document tracking, password protection, file access restrictions, etc. that help keep your important company information safe.
Templates: Want to create a training manual? There's a template for that! Want to create API documentation? There's a template for that! Want to create a roadmap document? Yes, you guessed it- there's a template for that!! With so many pre-built templates, creating workplace documents was never this quick and easy.
Actively sharing knowledge and using a knowledge-sharing system like Bit can help businesses improve their chances of success in the marketplace. By conserving key knowledge for everyone to access, reducing the chances of failure, inspiring innovation, and providing a space for communication and collaboration, Bit promotes a culture of continuous improvement and learning.
Over to you!
Knowledge is only useful when it's shared. Having a culture in place for employees to openly communicate and collaborate can help propel your business to the next level. You can start off by transparently communicating with your employees the need for sharing knowledge and lead by example. Lastly, using a knowledge management and sharing platform like Bit can help provide a one-stop-shop solution for businesses to create, manage, and share knowledge amongst employees and departments.
So, what are your thoughts about knowledge sharing in the workplace? Do you have systems in place that facilitate knowledge sharing? Do let us know by tweeting us @bit_docs.
Further reads: 
Top 10 Benefits of Teamwork You Must Know!
Focus at Work with the Help of These 11 Effective Ways!
Virtual Workspace: Definition, Importance, and Tools
Best Focus Apps to Eliminate Distractions!
Employee Documentation: What is it and Types?
Best File Management Software and Systems
Most Popular Free Screen Sharing Tools For Collaboration
Benefits of Remote Collaboration for Distributed Team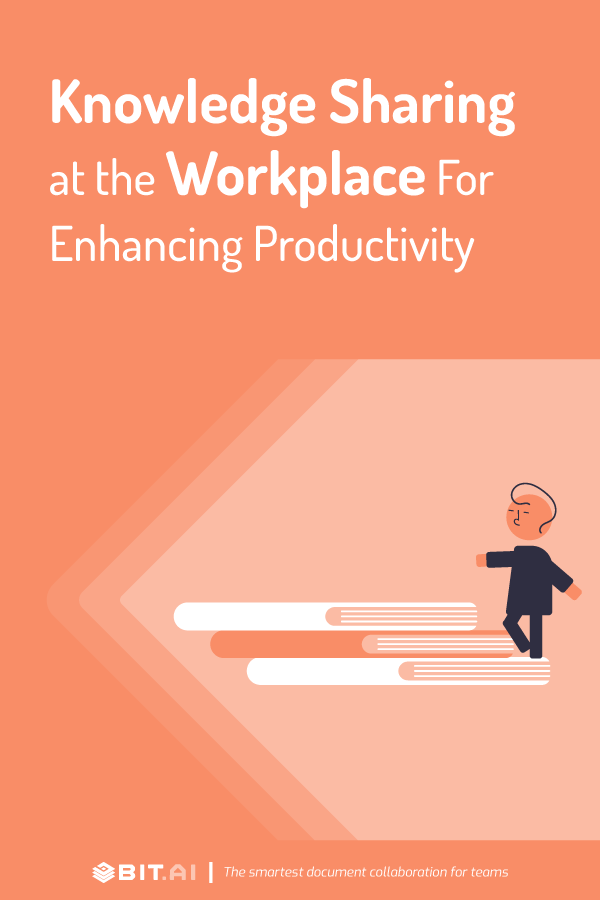 Related posts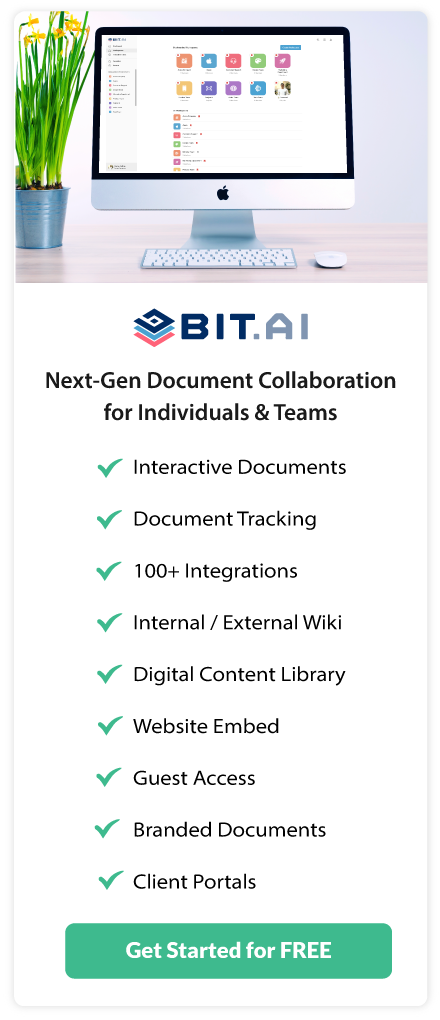 About Bit.ai
Bit.ai is the essential next-gen workplace and document collaboration platform. that helps teams share knowledge by connecting any type of digital content. With this intuitive, cloud-based solution, anyone can work visually and collaborate in real-time while creating internal notes, team projects, knowledge bases, client-facing content, and more.
The smartest online Google Docs and Word alternative, Bit.ai is used in over 100 countries by professionals everywhere, from IT teams creating internal documentation and knowledge bases, to sales and marketing teams sharing client materials and client portals.
👉👉Click Here to Check out Bit.ai.