While documentation is key for maintaining crucial records and preventing costly lawsuits, companies hardly pay attention to it. This is why we decided to cover what we mean by employee documentation, why its important, and how to do it right the first time. Read on…
What is Employee Documentation?
Employee documentation is the written record of employment situations. Employee documentation could entail a written account of his or her performance, actions, reward, and recognition, milestones achieved, performance evaluations, failure to fulfill requirements, vacation or leave records, discussions and brainstorming sessions, or an employee action that affects the company directly or indirectly.
In other words, employee documentation describes the history of the relationship between an employee and the company- for better or worse. Creating employee documentation is the task given to the HR department.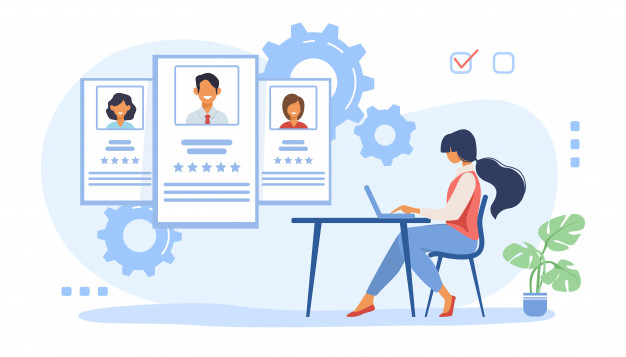 Managing these records allows the employee and the employer to maintain a written history of the incidents and conversations that occurred around any particular issue.
Such documentation is important as it provides a written record in case of any lawsuit and disputes disgruntled employees might bring against the company. Moreover, documentation is also crucial to support workplace actions like employee raise and promotion, disciplinary actions, employee termination cases, the employee being put up for PIP (performance improvement plan), and more.
A key point to note here is that employee documentation can be both negative and positive. It's not about judgments or upper management's opinion, rather solid facts describing a situation. This is why its important to create such documents as soon as the event occurs so as to make it as factually accurate as possible.
The Use of Employee Documentation
There are many reasons as to why employee documentation is crucial. Some key reasons include:
Gauge performance: Documentation helps managers keep a record of employee performance over time and decide whether or not they are worthy of a promotion or pay raise, or need to be put on PIP or additional training.
Improve efficiency: Having documentation in place makes it easier for HR and managers to quickly find personnel files and other key information for work purposes.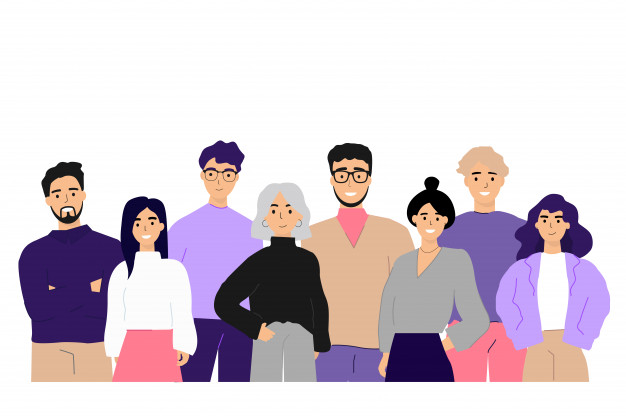 Training for new employees: Documentation helps preserve the do's and don't of current and past employees, which can act as a starting point for new employees who are just getting started. Training new employees and getting them up to speed becomes easier when you have prior documentation to follow.
Guide future actions: By reviewing employee files, managers can make informed decisions on performance appraisals, pay increase, training seminars, etc and keep their personal judgments and perceptions aside.
Read more: Employment Contract: What is it & How to Make it? (Free Template Included)

The Various Types of Employee Documentation
Documentation makes sure that employee knows what is expected of them and provides a way for managers to measure their output and performance. There can be numerous types of employee documentation:
Employee policies
Performance improvement plans
Initial job offers
Payroll records
Job promotion documents
Resume and cover letters
Basic employee information
Vacation and leave tracking docs
I-9 forms
These different forms of documentation help maintain order in the workplace and provide a systematic approach to work. Apart from the above mentioned formal documents, documentation can also include informal docs such as a manager's log of his or her discussions with an employee over a period of time.
A key thing to note here is that the managers and the HR department should work closely to maintain records on all of their reporting staff, leaving no employee behind. Every employee should follow the same rules and guidelines regarding documentation and it is the manager's job to oversee they comply.
The Best Employee Documentation Tool on the Market Right Now: Bit.ai
Now that you know what employee documentation is and why it's imperative to have documentation in place for a stable business workflow, it's time to find you the perfect documentation tool on the market right now.
An ideal documentation software should be:
Easy to onboard
Should have a simple user-interface and experience
pocket-friendly
has a minimal editor for fast documentation
supports real-time collaboration
has a safe space to store all documentation
Well, today's your lucky day as we are going to introduce you to a platform that has all the above features and more. Enter, Bit!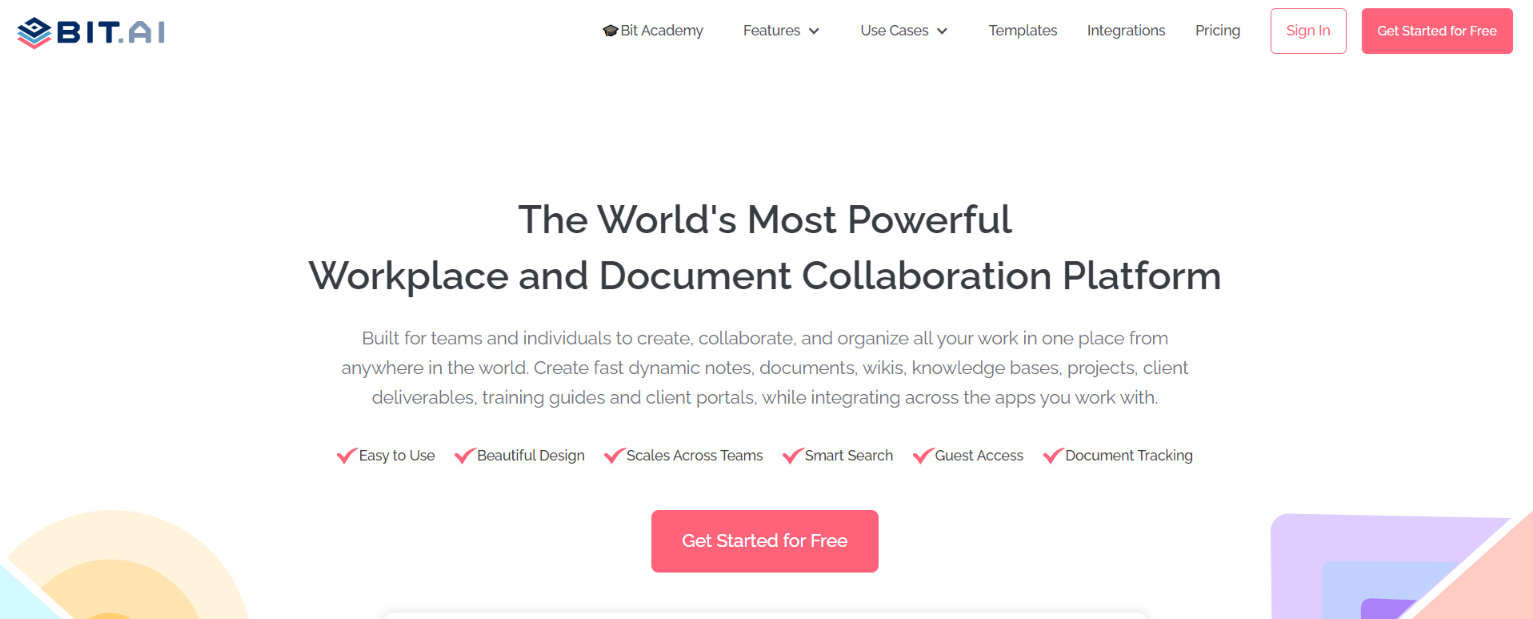 Bit.ai is new-age software documentation and knowledge management tool that helps employees collaborate, share, track, and manage all company documentation in one place.
The documentation experience of Bit is nothing like your standard Word or Google Doc experience. Bit docs are blazing fast, responsive, and most importantly- interactive. Create media-rich documents by embedding videos, images, presentations, Slideshares, Excel spreadsheets, PDFs, GITHUB files- or any other rich media you can think of!
Whether your HR team is creating employee handbooks, company policy docs, performance improvement plans, offer letters, training manuals, best practices doc, transition plans, and more- they can easily create and store such documents inside Bit and have a one-stop-shop for everything document related.
Liked what you hear till now? Bit has so much more to offer:
Sleek Editor: Bit's minimal and distraction-free editor makes a great tool for documentation. The best part is Bit's support for Markdown which allows employees to quickly create and format text without any distractions. Once you are done creating your documents, you can easily export them as PDFs, Word files, Markdown, and much more.
Collaboration: Multiple people can simultaneously collaborate on a Bit smart document in real-time. It's a great way for managers and HR personnel to get together under one roof and create employee documentation without the back-and-forth of emails.
Smart workspaces: Gather your HR team and create workspaces around employees, projects, teams, departments, and clients to keep your documents, data, and knowledge organized.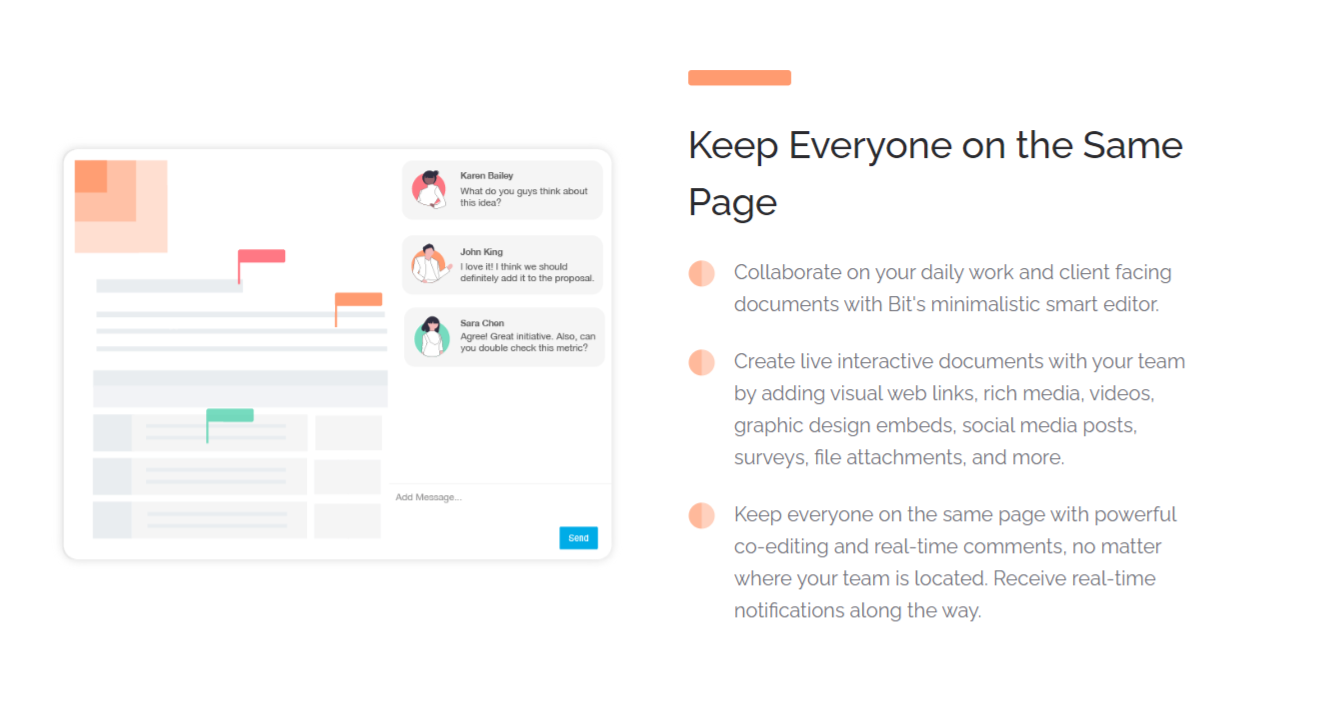 Pin important items to the top, add new members to a workspace, and take your content organization to the next level with hierarchical folders!
Content Library: Need a place to store your company's media assets? Bit has a robust content management system to save and access all your videos, images, files, and digital content you add to your documentation so that you can access and reuse them easily. No more hopping around different cloud-storage services or going through annoying email attachments.
Permissions: Bit allows users to manage permissions and information access that suits your organizational needs. It supports features like document tracking, password protection, file access restrictions, etc. that help keep your important company information safe.
Templates: From employee handbook and training to offer letter and performance improvement, Bit has so many pre-built templates, you will never have to start your work from scratch!
Phew! Bit is clearly ahead of the competition as it provides every single feature you will need in order to create amazing employee documentations. From document creation and collaboration to document sharing and tracking- Bit does it all!
Bit also offers a free account so anyone can try the platform without commitment and witness the power of Bit themselves!
Over to you!
We hope that you are now well-equipped to kickstart your employee documentation procedures. Our last piece of advice would be to invest in digitizing corporate documents. Digitization of documents is not only reliable and a lot safer but also gets rid of pesky paper documents, helping the environment in the process. They also drastically lessen the time HR departments and managers dedicated to documentation and record-keeping.
A robust and top-quality platform like Bit can decrease compliance dangers, improve productivity and efficiency, and make the flow of information across departments quicker. So, what are you waiting for? Go ahead and start documenting today! If you need any additional tips or want to learn more about how Bit can help your business, feel free to tweet us @bit_docs. Good luck!
Further reads: 
The Ultimate Guide To Process Documentation (Template Included)
9 Project Documents You Must Create For Your Project!
Employee Development Plan: What is it & How to Create it? (Steps Included)
Leave of Absence Letter: How to Write it?
Project Documentation: What is it & How to Manage it?
Employee Training Software for More Efficient Employees!
Best Employee Onboarding Tools Out There!
How to Write a Request for Proposal (RFP)?
How To Create API Documentation In Minutes?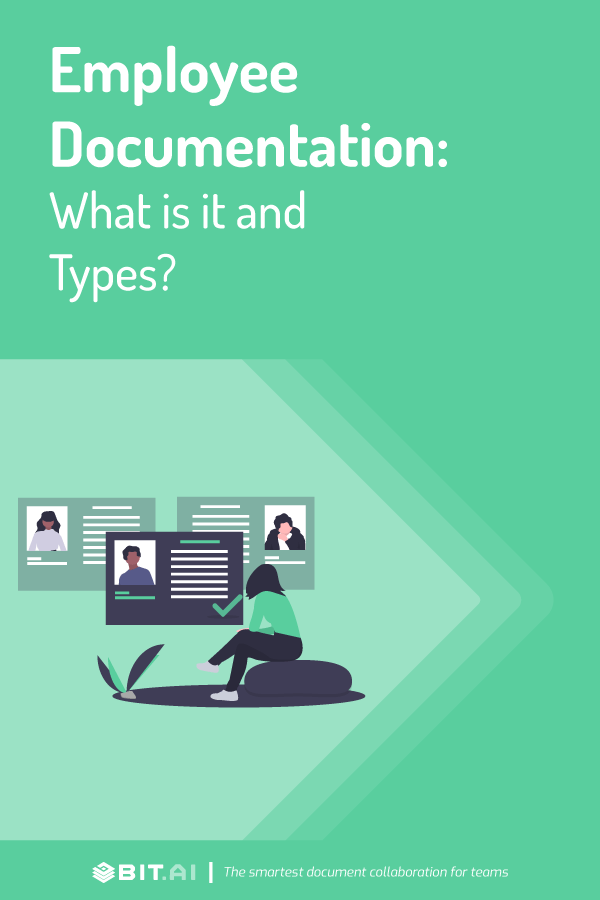 Related posts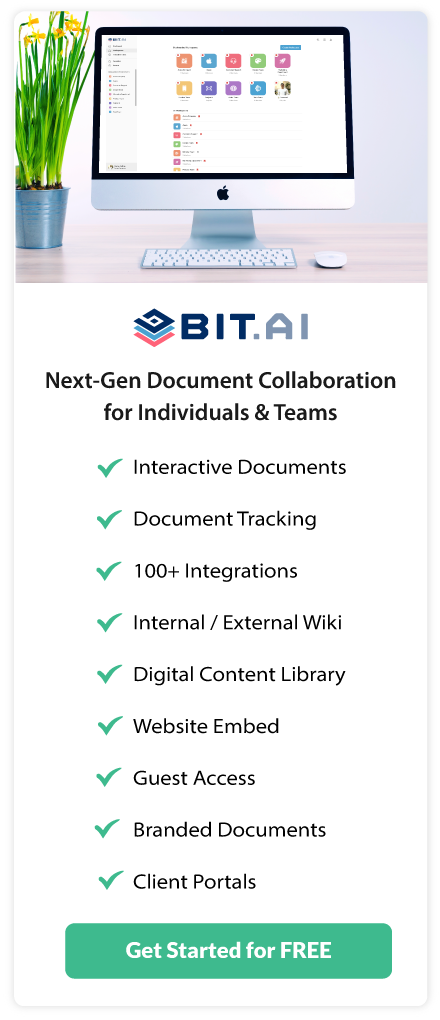 About Bit.ai
Bit.ai is the essential next-gen workplace and document collaboration platform. that helps teams share knowledge by connecting any type of digital content. With this intuitive, cloud-based solution, anyone can work visually and collaborate in real-time while creating internal notes, team projects, knowledge bases, client-facing content, and more.
The smartest online Google Docs and Word alternative, Bit.ai is used in over 100 countries by professionals everywhere, from IT teams creating internal documentation and knowledge bases, to sales and marketing teams sharing client materials and client portals.
👉👉Click Here to Check out Bit.ai.