Looking for awesome writing tools? We've got 10 awesome picks! Read on to see what you need to add to your writing tool belt…
If there's one skill that everyone can continue to improve upon, it's writing. Yes, everyone can be a better writer. Writing isn't just about putting your thoughts and ideas down, it's an important step towards creating something new.
Writing helps bring clarity to your wandering mind and helps you to relieve stress and better articulate your thoughts. However, for the majority of people out there, writing seems to be daunting.
Whether you're a published author, a casual blogger, someone whose job requires writing, or someone who likes maintaining a daily journal, it's not always easy to write out your thoughts in a meaningful way. With our busy world, gone are the days of sitting in front of a typewriter, waiting for inspiration to strike.
With an array of writing tools available on the internet, you can easily start writing anytime you get a thought or idea, get feedback and suggestions on your work, and let your tools tell you whether you are grammatically correct!
Writing has never been easier and it's time to make this process smooth with this list of the best writing tools available on the market today.
Our Recommended Best Writing Tools For Creative Writers
There are some great tools that can not only help you write, but also improve your vocabulary, correct your grammar and punctuations, give feedback and suggestions, and provide a writing experience that'll make you fall in love with writing!
It's time to discover some of the best writing tools- from spell checkers, content analyzers to chrome extensions and document editors– we've got them all!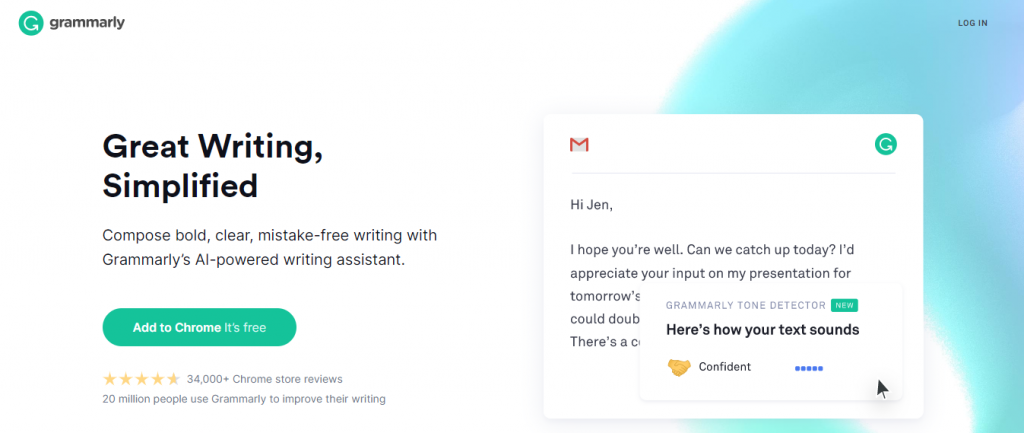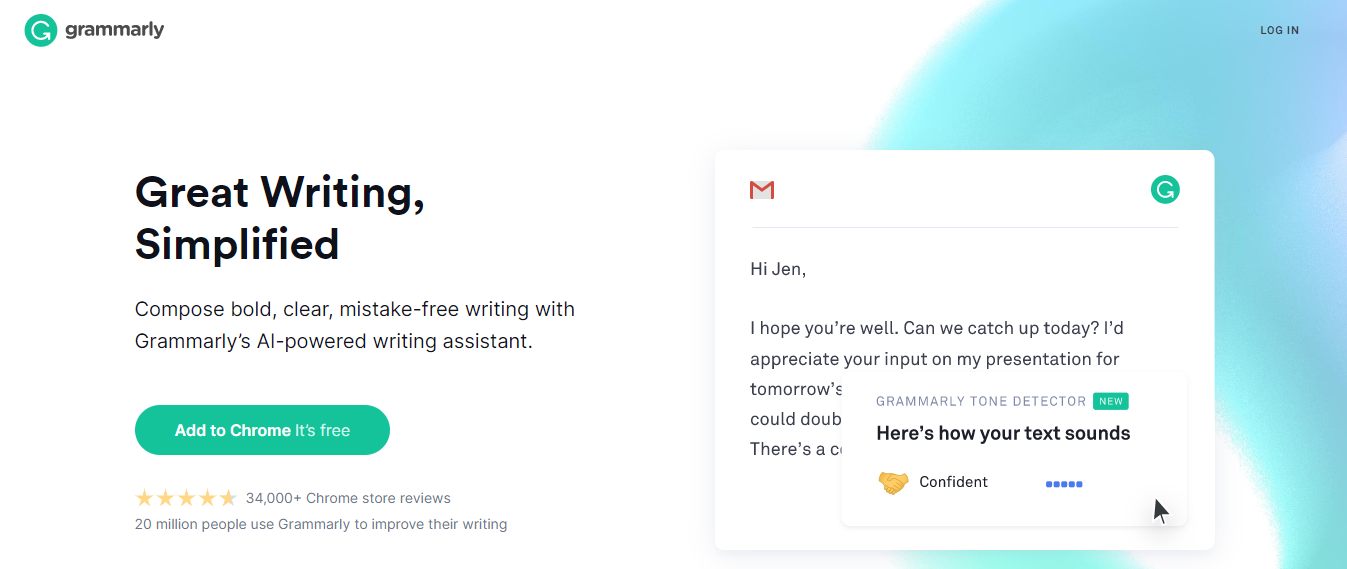 Grammarly is a writing enhancement tool that goes beyond your basic spell checkers. It includes spell, punctuation, grammar, and plagiarism checker. It also has a vocabulary enhancement tool.
This writing tool scans your text for more than 250 types of grammar mistakes in six distinct writing genres. This tool also provides detailed explanations for all your errors and weekly progress reports. It's available as a browser extension, a Microsoft Office add-in, a desktop app, and a website.


Our go-to document editor is Bit, a new-age cloud-based document collaboration tool. If you are looking for a new, advanced yet simple editor, look no further!

The core value proposition of Bit's editor is the ability to work collaboratively with your peers on writing projects. Multiple people can simultaneously collaborate on a Bit document in real-time.
If you are working on a solo project and need suggestions and feedback from fellow writers or friends, you can invite them to the doc. Your friends or team can then highlight changes, add comments, and can even chat with you, without leaving the document.
Bit's editor stands out when you're putting together research or need to include various types of digital assets inside of your documents. You can easily add weblinks that automatically transform into visual bookmarks that include an image, title, and description that you can edit making it the best writing tool in the market.
You can also add rich embeds like YouTube videos, Google Spreadsheets, Twitter tweets, and much more directly into your Bit document by simply adding a shareable weblink.
However, what makes a great writing tool is its editor. Bit's smart, minimal editor is perfect for distraction-free writing. No more word-styled ribbon with confusing and distracting tabs and buttons.
Just start typing on a blank canvas and you're good to go. If you need to format the text, just highlight the word/sentence/paragraph and you're presented with a hidden set of formatting tools!
All in all, Bit is a modern-day editor that makes writing fun and distraction-free!
Read more: Top 9 Writing Checkers Every Writer Should Use!

Want to make your writing more effective? Use Hemingway editor to write or just copy-paste your doc into the editor. Hemingway will then analyze each word and give you suggestions to improve your sentences.
The writing tool highlights lengthy, complex sentences and common errors, adverbs, passive voice, and suggest alternatives to improve sentence flow and readability. This is a great app to make your writing more professional!
Read more: 9 Essential Writing Tips Every Writer Must Use!
If you are a blogger, marketer, or copywriter, you very well understand the importance of writing an effective headline. Headlines are your content's first introduction to the world and are often the primary reason why people decide to consume your content, making them an integral part of the writing experience.
This writing tool claims to be the "#1 Headline Analyzer" on the internet. Coschedule lets you write headlines that drive more revenue, shares, click-through rates, and search results. You can use Coschedule Headline Analyzer for writing headlines for your blog posts, email subject lines, or social media messages.
The tool analyzes the overall structure, grammar, length, keyword density, and readability of your headline, and even provides Google search and email subject line previews.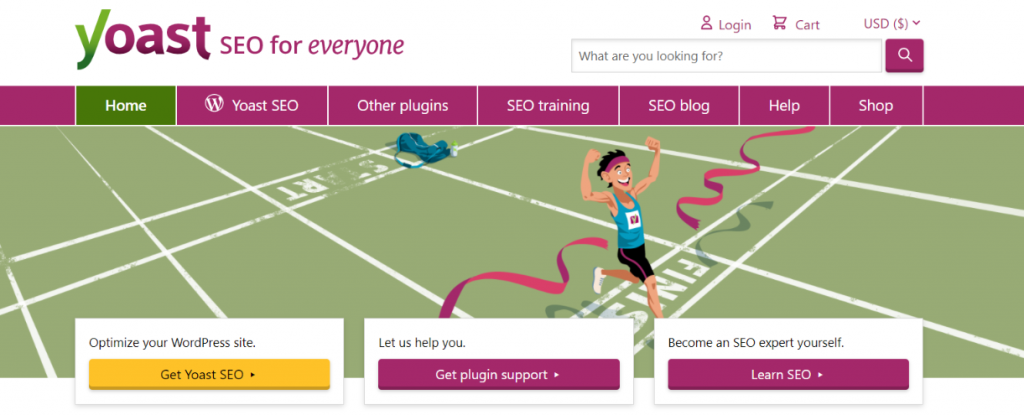 If you write for the public, you want to make your content as discoverable as possible on search engines. This is where SEO comes in. But SEO can be confusing, especially when Google continues changing its SEO technology in hopes of providing its users with better search results.
If you want to improve your content's visibility through SEO, Yoast is a great writing tool
Yoast SEO boasts of 3+ million users worldwide, making it one of the most trusted SEO plugins out there. Yoast SEO offers a lot of features to help improve your content and make it search engine friendly.
Features like the ability to add focus keywords, meta description, rich snippets, and XML sitemaps help in optimizing your content and increase your chances to appear on the 1st page of Google. We highly recommend this tool!
Read more: How To Write A Blog Post Readers Will Love?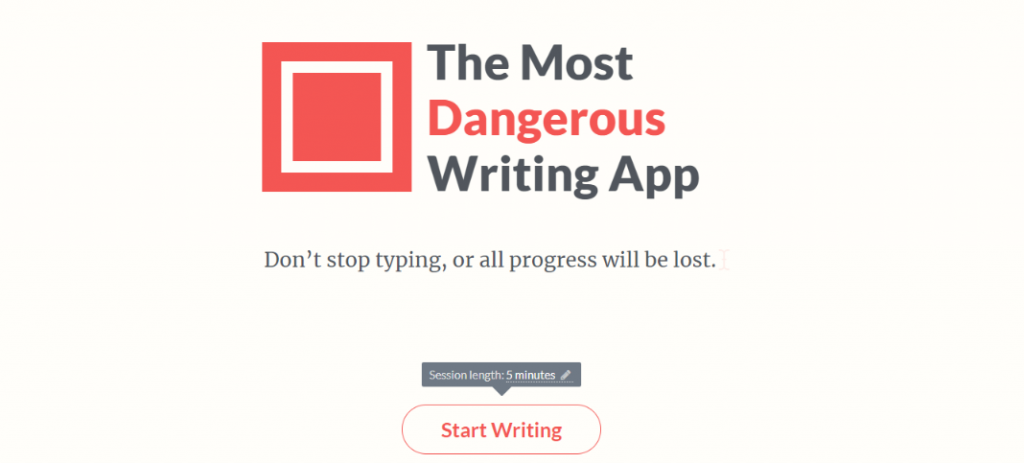 Here's a fun writing tool!
Ever procrastinated writing? This is the app for you. The Most Dangerous Writing App is a writing tool that deletes everything you have written if you stopped typing after a pre-determined timer.
If you think you are struggling with writer's block or are easily distracted by funny tweets and memes, this might just be the tool you need. Did we call this app fun? Oops, we meant scary!!

You know what's the secret to improving your writing? Writing.
The more you write, the less judgmental you become of your thoughts and the more "in the zone" you get. If you want to get into the habit of routine writing and never have to struggle with writer's block again, Daily Page is the tool for you.
Daily Page emails you a writing prompt every morning, forcing you to start typing. You then have the entire day to write your response.
This writing tool acts as your close friend who motivates you every morning to get out of bed and start penning down your thoughts. It's a great app to build a routine and structure to your writing habit.
Read more: Power Words To Make You Stand Out From Competition

Imagine- you have a great idea for your blog, you have it all mapped out in your head, and you can't write fast enough and show it to the world.
A few seconds later, you find yourself watching cat videos on YouTube your best friend emailed you and you forget all about your awesome blog post! Sad, isn't it?
Distractions play a huge role in hampering our progress in life, and it plays an even bigger role when you are trying to stay focused and write.
This is why we recommend you try out StayFocusd, a Chrome extension that blocks the websites you ask it to and prevents you from getting distracted.
StayFocusd increases your productivity and forces you to focus on your writing by limiting the amount of time that you can spend on time-wasting websites.
It's highly customizable as you can set it to block entire websites, subdomains, or even specific in-page content (videos, games, images, forms, etc). Once your allotted time has been used up, the sites you have blocked will be inaccessible for the rest of the day.

Feel like your writing is full of one too many cliches? Don't fret, the cliché finder is here! This nifty tool helps you find clichés in your writing.
Just paste your text in the editor and Cliché Finder will quickly point out clichés and allow you to replace it with a specific word or phrase. It's a handy tool to make your writing more effective and unique.
If you have ever transcribed some audio, you know how cumbersome it can be to keep switching between your media player and word processor and transcribe without making errors.
Otrancribe makes this process of transcription a lot easier by allowing users to upload their audio files and providing a word editor on the same page to transcribe. Even though it doesn't transcribe the audio automatically, it still makes the process a lot more bearable!
Conclusion
So there you have it; some of the best writing tools out there. A great writing tool can go a long way towards helping you stay focused, improve your vocabulary, keep you motivated, and provide you with an amazing user interface to keep the process fun and exciting!
Which of these writing tools is your favorite? Did we miss any awesome writing tools out there? Let's have a have chat in the comments below!
If you have another tool that deserves a review and a mention here send us an email.
Further reads :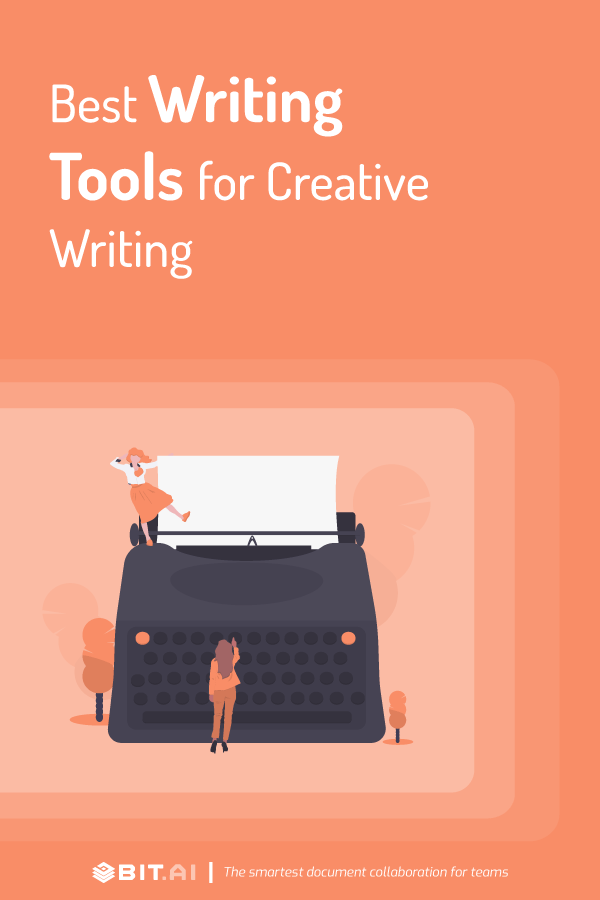 Related posts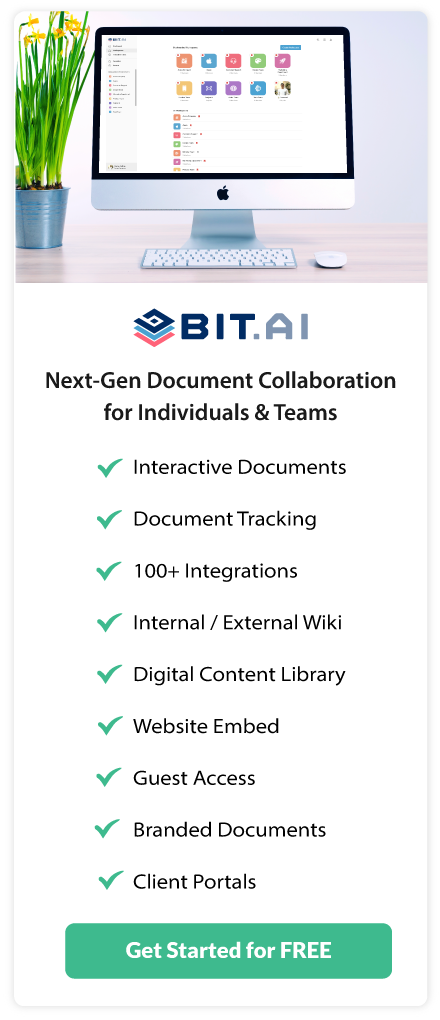 About Bit.ai
Bit.ai is the essential next-gen workplace and document collaboration platform. that helps teams share knowledge by connecting any type of digital content. With this intuitive, cloud-based solution, anyone can work visually and collaborate in real-time while creating internal notes, team projects, knowledge bases, client-facing content, and more.
The smartest online Google Docs and Word alternative, Bit.ai is used in over 100 countries by professionals everywhere, from IT teams creating internal documentation and knowledge bases, to sales and marketing teams sharing client materials and client portals.
👉👉Click Here to Check out Bit.ai.