When somebody is looking for a job, they must do everything they can to stand out from the dozens of applicants. They have to make sure that the hiring team recognizes their potential.
One of the many things that can help someone stand out is a character reference letter. A well-drafted character reference letter could be the golden ticket to enter one's dream job. Yes, you read that right.
It is a document that can help strengthen a candidacy during a job hunt! After all, it gives the employers a sense of what kind of a person someone is, and how suitable they are for a job.
Yes, being asked to write such an important letter can be flattering, but it can also be a little bit intimidating. Finding the right words to describe someone's character can be tricky.
Writing a character reference letter takes plenty of thought and awareness. So, to give you a helping hand, we're going to walk you through everything you need to know about a character reference letter.
Whether you are the one who needs a character reference letter or you are the one who has been requested to write it – this post will certainly help you.
What's a Character Reference Letter?
As the name suggests, a character reference letter highlights the character of an individual. It informs the reader about the abilities, qualities, and characteristics of the person for whom the letter has been written.
Basically, the letter provides a genuine and professional opinion about an individual's personal attributes, based on known facts and the observations of the writer. It is usually written by someone in favor of a person they know on a personal level.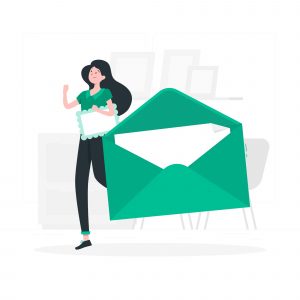 A character reference letter explicitly states the writer's knowledge of an individual's values, character, personality, work ethic, and more. Employers can then use this information to gauge whether an individual is a right fit for the organization and the team.
If you need someone to write a character reference letter for you, make sure that you choose the right person. There is no point asking your old Geography professor whom you have not met in 12 years!
We understand that it can be a bit challenging to find the right person to write the letter. Don't worry, because we have got some tips that will help you choose!
Read more: How to Create a Talent Acquisition Process Documentation?

Who Should You Ask For The Character Reference Letter?
Your character reference letter must be written by someone who knows you very well, and someone who can provide an up-to-date reference. The person should have a high opinion of you and should be able to write something that puts you in a good light!
You need to be very strategic while finding someone who can write the letter for you. It's not a wise idea to choose someone with whom you have a direct personal relationship. Why? Because then the character reference letter won't be considered objective.
So, instead of a friend or an old roommate, choose someone who has worked with you in a more professional setting. For example, you can ask your professor, your coach, a member of an organization you might be part of, a past client or customer, etc.
Once you've found the right person who is willing to write the character reference letter for you, it's your responsibility to provide them with all the information they might need to write it. Clarify the deadline, the job you're applying for, and the method of submitting the letter.
It can be a little intimidating to write a character reference letter, but honestly, it's not too difficult. All you have to do is tell the truth about a person, and why you believe they're the right fit for a particular job. To make the task easier for you, we've listed down a few important things you should include in the letter.
5 Things You Must Include in a Character Reference Letter
1. Introduction/Address
A character reference has the maximum impact when it's addressed to the right person. In case you don't know who to name, you can write, 'To whom it may concern.'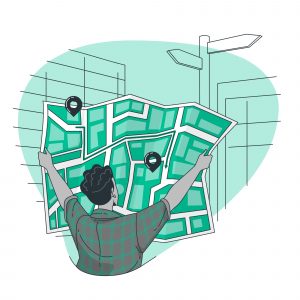 Once that's done, mention that this is your character reference for XYZ, and the position they're applying for. For instance, you can write: "I am writing the character reference on behalf of Mr. Tony Stark, and I'd highly recommend them for the role of Operations Manager."
Don't forget to include the date you're writing the letter so that the recipient can gauge how recent it is!
2. Your Relationship With The Candidate & How Long You Have Known Them
To improve the credibility of your reference, state your relationship with the person in the letter, and include the length of time you have known them. For example, you can write, "Natasha and I have worked together for over five years in the sales department of Acme Company."
By mentioning these two things, you would be able to demonstrate that you are a reliable source of information. Be as specific and concise as possible while describing your relationship with the candidate. If there are multiple ways you know each other, just pick the most appropriate one!
Read more: Letter of Authorization (Authority Letter): Definition, Examples & Steps!
3. The Candidate's Qualities, Skills & Personality Traits
This is undoubtedly the most important part of the character reference letter! This is where you vouch that the candidate is suitable for the role. You need to highlight the key competencies, strengths, and abilities of the candidate. Specify what personality traits make the candidate the perfect fit for the role.
Here, you should also mention the candidate's soft skills such as creativity, dedication, leadership, empathy, patience, and anything else that you find relevant. These must be the qualities that you have witnessed while working with them. For instance, you can write:
"Steve's conflict resolution skills always helped in building a pleasant working environment. Steve was always the first one to intervene if things get heated at the workplace, and his ability to resolve conflicts and get both sides on the same page is commendable!"
4. Use Specific, Positive Examples
Writing the characteristics of the candidate isn't enough to make the reference letter effective. You need to provide evidence of these qualities as well! Mention when the candidate depicted these qualities in front of you.
You don't have to write lengthy narratives, just some simple and specific examples will work. By backing up the characteristics traits of an individual with examples, you will be able to get your point across more effectively!
5. Your Contact Details
At the end of the letter, thank the recipient for taking out the time to read it, and offer to provide answers to any other queries they might have.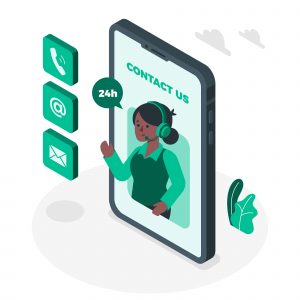 Leave your contact information (mobile number, email address, or postal address) in the letter so that the reader has an easy time conducting a reference check, or requesting some additional information.
Including your contact information in the character reference definitely leaves a positive impression on the reader. It shows that you're a real person who can vouch for a person's character!
Now that you know the nitty-gritty of writing a character reference letter, here are some tips on how you can create a solid one. Ready? Let's go!
4 Crucial Tips For Writing a Good Character Reference Letter
1. Ask The Person What They Want in The Letter
Before writing the letter, make sure that you have all the relevant details about the role the person is applying for. You can ask for their resume/CV since it contains a lot of information which would make it easy for you to write a good reference letter.
Ask them to tell you a little about the job they need the letter for. Don't forget to check the job description to get a better idea about the job the person is applying for. Only then you'd be able to write a letter that is relevant to the job profile.
Moreover, make sure how you need to submit the letter. In some cases, the reference needs to be sent back to the individual for whom you've written it. However, there are also instances when the person who's writing the letter is required to send it directly to the company.
2. Consider The Implications & Make Sure You Have Enough Time
Before agreeing to write a character reference for someone, consider the implications. The letter that you write can hinder someone's chances of being accepted for a job. So, only accept the task when you can provide a positive and helpful reference!
Simply put, if you are extremely sure that you can do a good job on the letter and you won't disappoint the candidate with a substandard letter – then only you should agree to write the letter. Once you've agreed, make sure that you honor your commitment and deliver what you promised on time.
3. Be Positive, Specific & Concise
Someone might be the state champion in Chess, but if it's not relevant to the position they're applying for, cut it out. Simply put, only state the qualities that make the candidate fit for the role. Before writing, spend a little time reading and understanding the job description!
Most importantly, keep a positive tone throughout the letter and authentically explain the characteristics of the candidate – in a convincing manner. Remember that the hiring managers won't have time to read lengthy letters, so try not to include more than 3 qualities.
4. Proofread
Once you've finished writing the letter, revisit what you have written. Ask yourself: Does the letter achieve the goal, or are there some better examples that you can include? Is there a way to say something more succinctly? Are there any spelling errors or typos?
Before sending the reference, you have to be sure that there are no errors in it. Proofread the letter multiple times because sending a substandard letter with grammatical errors and typos might create a bad impression about the candidate. If you find any mistakes, change them right away.
Now, that you have learned everything about writing a solid character reference letter, the question you should ask yourself is…are you equipped with the perfect tool that can help you write it? Confused? Not sure what we mean by 'the perfect tool'? Read on!
Bit.ai – The Best Tool For Creating a Character Reference Letter & Other Documents

Bit.ai is the world's most powerful document collaboration platform. It is built for teams and individuals to create, collaborate, and organize all the documents and company knowledge in one place.
See, if you actually want your character reference letter to leave an impression, you have to make sure that it highlights your text, has the perfect format and is great to look at.
However, writing a reference letter takes so much of your time, that you might not have the energy to make it look appealing. We totally understand!
Luckily, Bit takes care of the formatting and designing aspects for you. With over 90 pre-built, fully responsive, and gorgeous templates, Bit has made the entire process of creating documents super smooth.
Pick a template that fits your needs the best, and you're good to go. You can even change the entire look of the document with the click of a button. Basically, all you need to do is add the content and leave the rest to Bit.
Oh, and do you need someone to help you out in writing the reference letter? Well, multiple people can simultaneously collaborate on a Bit smart document in real-time. They can highlight changes, add comments, and can even chat with you – without stepping out of the document.
What's more? Bit lets you add videos, social content, charts – basically any rich media you can think of in your document. In addition, you can get real-time insights on your shared docs with Bit's document tracking feature.
That's right! You can see how much time someone has spent reading your character reference letter, how often they come back to read it, and more. ✨
Wrapping Up
If you're the one who's writing the reference letter, here are a few things you should remember:
Only agree to write the reference if you know the person well enough and if you have good things to say about them. If you don't feel comfortable writing the letter, it is better to say no.
Being asked to write a character reference is an honor, but it is also a big responsibility. You should always take this request seriously and stick to the agreed deadlines.
It's a good idea to send a draft to the candidate before finalizing the reference – just to be sure that it answers all the points that they wish to emphasize.
If you're the one who needs the character reference letter, here are some tips for you:
Only request people who have known you for a substantial amount of time, and who can vouch for your positive qualities and abilities.
After receiving the character reference letter, don't forget to send a thank-you note!
We know that there's a lot of information to digest here. So, if you have any queries, concerns, or suggestions, hit us up on Twitter @bit_docs. We would be happy to help you out! 😊
Further reads: 
Two Weeks Notice Letter: Definition, Format, Examples & Samples!
Sales Resume: What is it & How to Create One to Woo Recruiters!
Internship Cover Letter: How to Write a Perfect one?
Proposal Cover Letter: What is it & How to Create it?
Thank You Letters: What are they & How to Write a Perfect One?
Formal Letter: Definition, Importance, Steps & Format!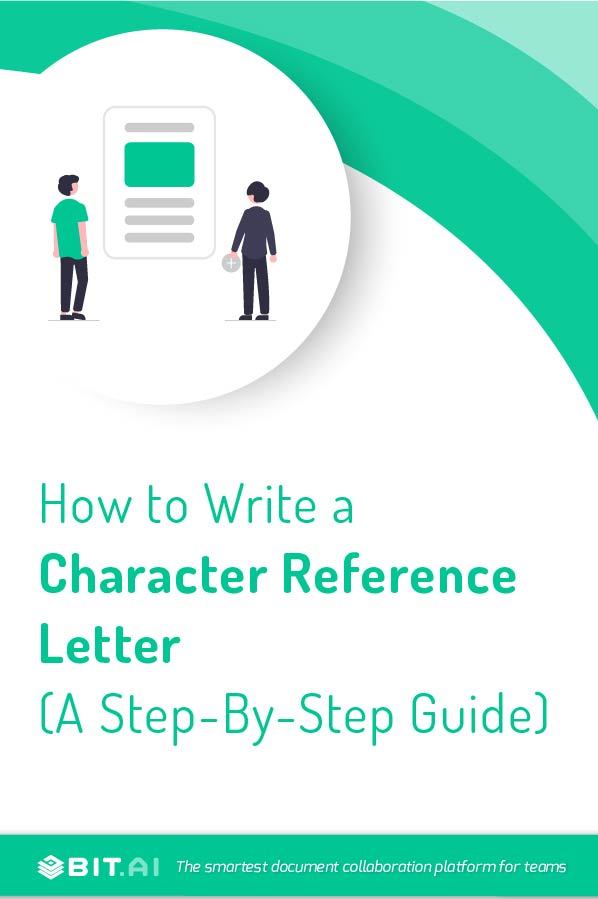 Related posts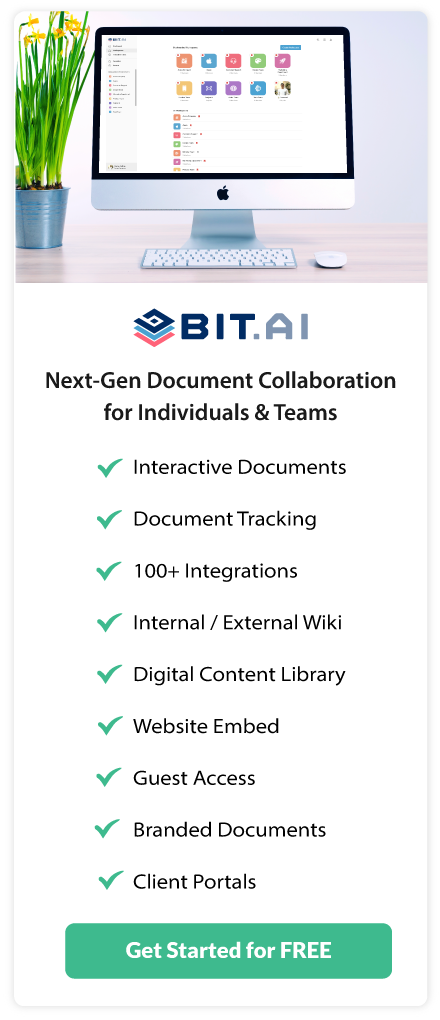 About Bit.ai
Bit.ai is the essential next-gen workplace and document collaboration platform. that helps teams share knowledge by connecting any type of digital content. With this intuitive, cloud-based solution, anyone can work visually and collaborate in real-time while creating internal notes, team projects, knowledge bases, client-facing content, and more.
The smartest online Google Docs and Word alternative, Bit.ai is used in over 100 countries by professionals everywhere, from IT teams creating internal documentation and knowledge bases, to sales and marketing teams sharing client materials and client portals.
👉👉Click Here to Check out Bit.ai.