Learn how to embed Typeform as an iframe in a Bit document.
When it comes to running a successful company, it takes more than just a creative mind and an internal view. To keep your customers, employees, partners and other stakeholders happy, you'll need the right data and feedback to guide your decisions. A great way of gathering this data is through internal as well as external forms and surveys.
Whether you conduct market research to learn more about your target audience (demographic information, etc.), gather feedback on your product/service from clients/partners, or conduct onboarding surveys, research helps you gain meaningful insight.
This insight allows you and your teams to act upon the information you gather in an intelligent way to improve your marketing efforts, product experience, customer and employee satisfaction and more.
There are many ways of gathering research data from employees and customers. However, one tactic is a preferred choice by researchers- online surveys and forms. Online surveys and forms help you gather customer-centric data on a wide scale.
They also are considerably cheaper, more efficient and easier to conduct across a larger audience. One of the best benefits is that results can be collected and analyzed quicker than more traditional methods like phone surveys, paper surveys, and face-to-face surveys.
There's only one issue with online forms and surveys- they can be boring. If there's one thing that online surveys aren't known for, it's their visual appeal.
Online surveys haven't changed much- in utility or in design- since they were introduced in the early internet days. The majority of these surveys are plain and bland, where a user jumps from one question to the next.
It's 2020 and there's no reason why your forms and surveys can't look as visually appealing and responsive as any other social media post or app. This is where TypeForm and its awesomeness comes in!
Read more: How to Embed Behance Inspirations Into Your Documents
Create surveys, forms, and quizzes that people love with Typeform!
Typeform has an amazing drag-and-drop editor that can be used to create beautiful and engaging online forms, surveys, quizzes, landing pages, etc.
There are many survey tools available on the market, however, Typeform is clearly one of our favorites thanks to its modern design, flexibility, and ease of use.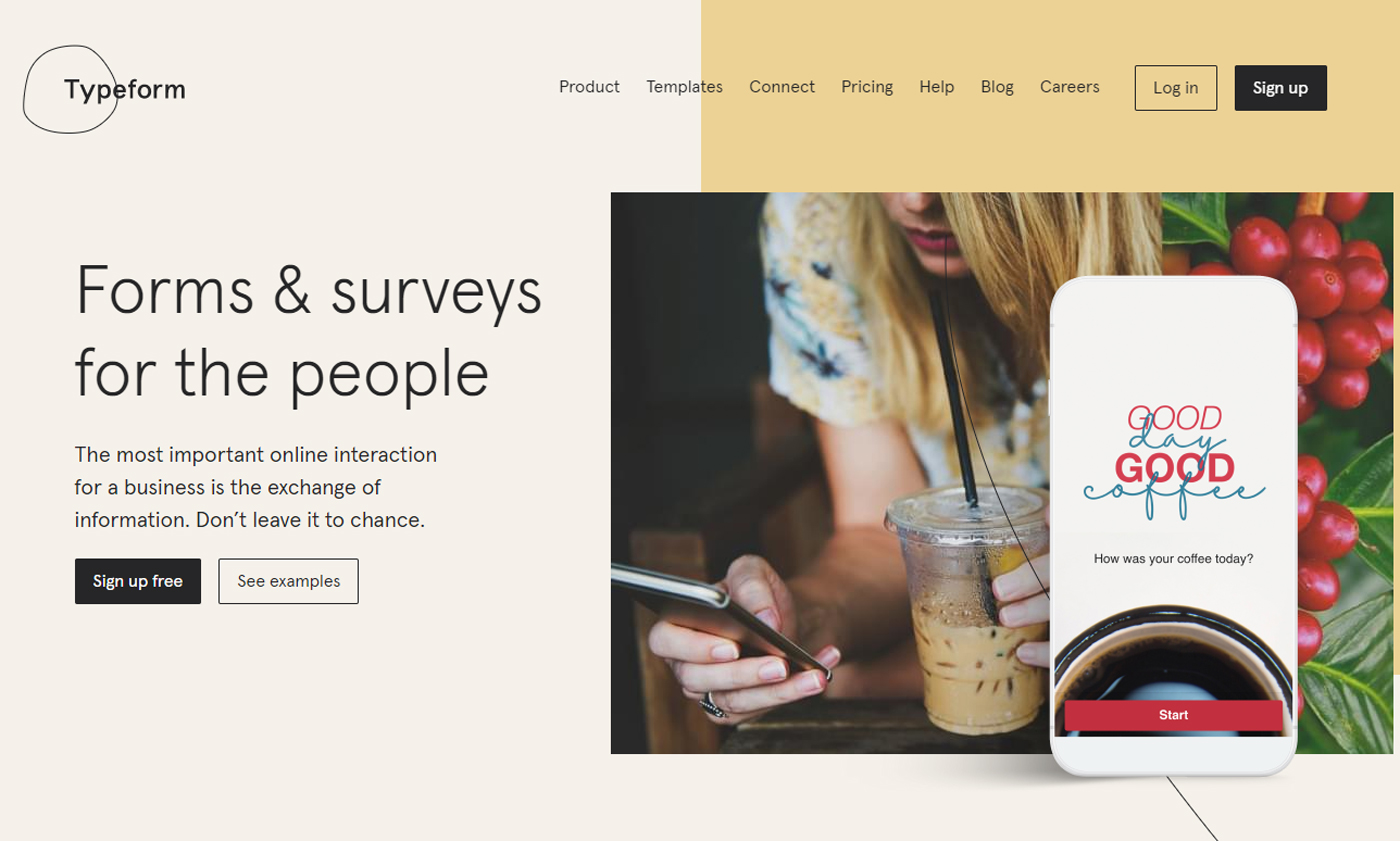 In a world filled with boring online surveys and forms, Typeform has a fresh take on gathering critical data and making the process of answering survey questions fun and engaging.
The smooth interface and seamless transitions between questions make the whole experience a bit more personal and keep people engaged.
Some amazing features of Typeform include:
Users can make their questions more engaging by using images, GIFS, and video.
Typeforms have a customizable welcome screen to greet the receiver with a simple "hello" text.
You can see every change you make in real-time with Typeform's live preview. Easily make changes and build the best form possible!
Typeform provides detailed analytics of your survey or any other form and even lets you export the results if you want.
Users can also embed their Typeforms into their website, blog, or landing page.
Read more: How to Embed Airtable in Your Documents
How to embed Typeform as an iframe to Modern Documents?
Bit.ai is a new-age document collaboration and communication tool that helps teams to collaborate, share, track and manage all company knowledge in one place.
Bit helps you create documents of the future that are dynamic and much more than plain-boring text. Thus, apart from allowing multiple users to collaborate on documents, Bit also allows users to share any sort of rich media like YouTube videos, SoundCloud Playlists, Google Docs, One Drive Excel Spreadsheets, GIFs, Tweets, Typeforms, etc.
Basically, anything on the internet with a link can be shared and Bit will automatically turn it into visual content.
Multiple people can simultaneously collaborate on a Bit smart document in real-time. It's a wonderful way to manage projects, create client-facing material, brainstorm, share meeting agendas, create proposals, and most importantly, share knowledge.
Bit's documents are smart enough to read any weblink and automatically transform that link into visual content. Just enter any weblink on a blank line and hit enter. Bam! The content will show up beautifully.
With Bit, you can copy and paste any Typeform weblink on a blank line of a Bit document and hit enter. No more dealing with messy iFrame/embed code!
Follow these simple steps to embed Typeforms as an iframe or any weblink into your Smart Bit Documents:
1. Click the share button on the top bar of your Typeform.
2. Copy the Typeform shareable link.
3. Go to Bit.ai and paste the Typeform weblink on a blank line and hit enter.
[/vc_column_text]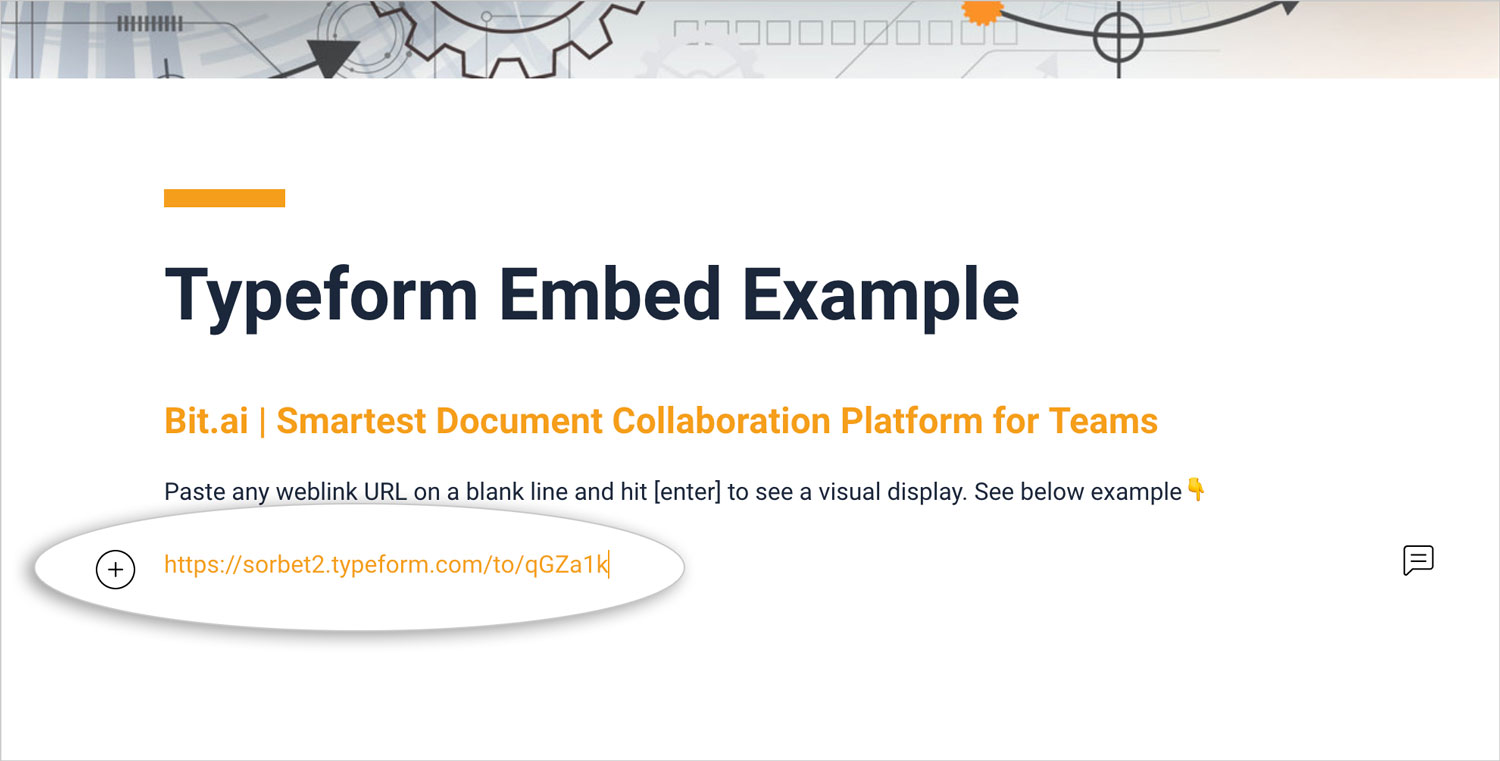 4. Bit will automatically fetch the Typeform and display it like this.
Important: Any changes made to this Typeform will be reflected in this Bit document rich embed in real-time.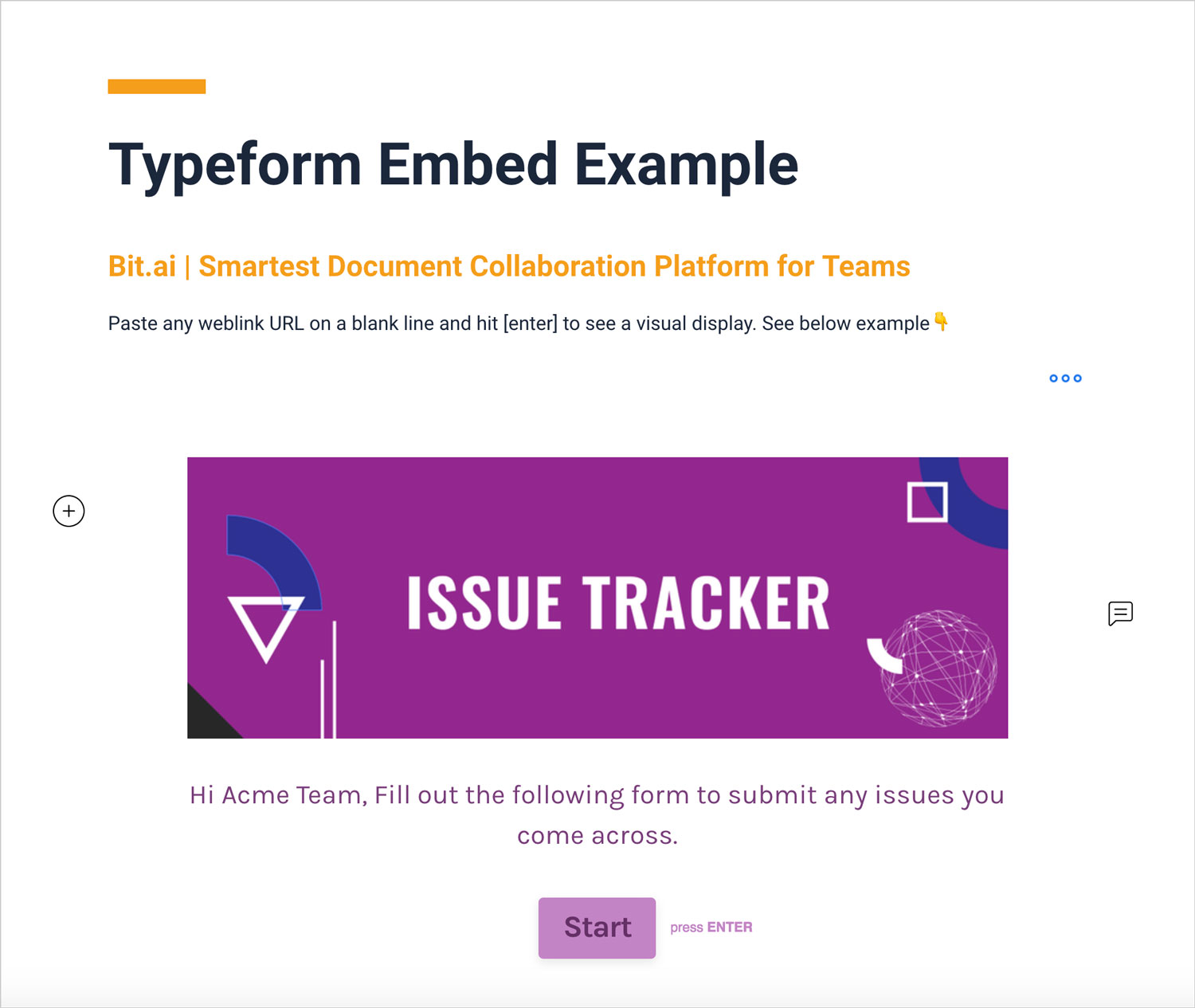 Few Ways to Use Typeforms in Documents:
Sales Collateral – Client Surveys
Marketing Collateral – Prospect Surveys
Proposals – Surveys
Meeting Agendas – Employee/Attendee Surveys
Investor Updates – Investor Review Survey
Training Documents/Guides – Employee Surveys
Employee Onboarding – New Employee Surveys
Client Onboarding – Client Surveys
Research – Submit data, interview answers, etc. and more!
👉Watch this video to learn more:
Read more: How to Embed Figma Designs Inside Your Documents
Conclusion:
Bit documents allow users to create, share, manage and track all your work documents, both for internal and external use.
With Bit's new Typeform integration, you can embed Typeform as an iframe in any internal or external Bit document and get the data you need quickly.
Not only can you collaborate with employees to create amazing Typeforms, but you can also share these documents with your employees, clients, partners or customer to get instant and critical feedback quickly. Try embedding a Typeform in your Bit documents today!
Further reads: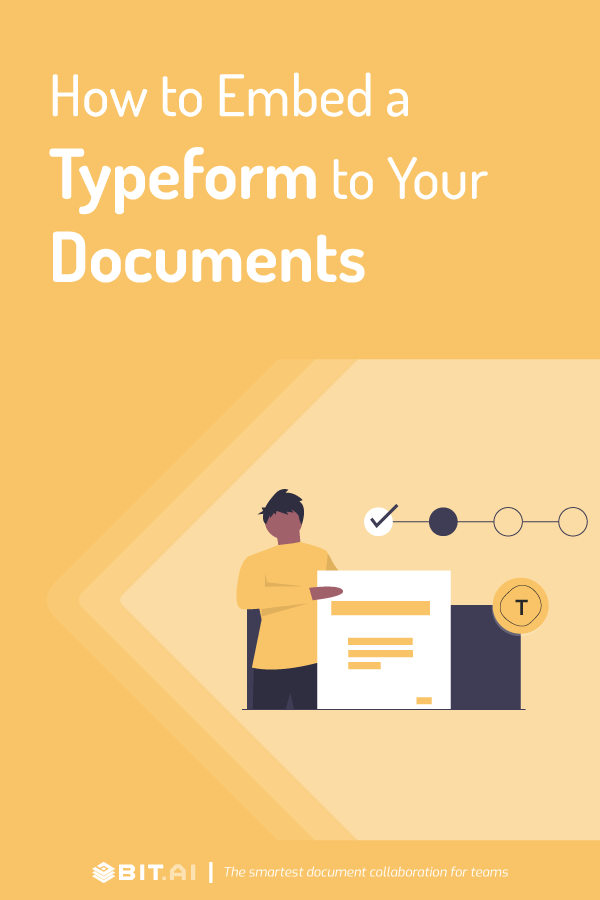 Related posts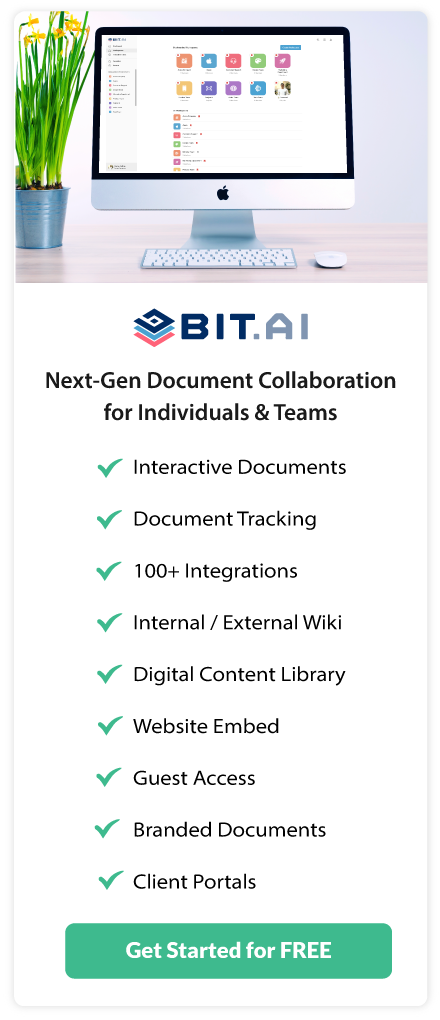 About Bit.ai
Bit.ai is the essential next-gen workplace and document collaboration platform. that helps teams share knowledge by connecting any type of digital content. With this intuitive, cloud-based solution, anyone can work visually and collaborate in real-time while creating internal notes, team projects, knowledge bases, client-facing content, and more.
The smartest online Google Docs and Word alternative, Bit.ai is used in over 100 countries by professionals everywhere, from IT teams creating internal documentation and knowledge bases, to sales and marketing teams sharing client materials and client portals.
👉👉Click Here to Check out Bit.ai.