Businesses are meant to grow!
A small team of 7 might turn into an organization of 70 or even more during times of good business. So, when the workforce expands and businesses grow, the dynamics of a workplace can become complex.
Sharing of knowledge can get murky, things can get out of hand, and speculations between the members can lead to miscommunication. It only gets worse when running a whole team.
Thus, with a larger workforce in the organization, most of your work becomes overseeing and educating them. There are a lot of things you need to share about the company's tasks, procedures, and details such as-
What are the different employee roles?
Who holds the responsibility for what within the company?
Plan of action in case of an emergency?
Steps to complete a given process and more.
That's a lot of growing information for your average employee to learn and remember. Therefore, it's important that all this information is documented and easily accessible by employees so they can perform their duties. This is why most companies should create an Operations Manual.
According to Wikipedia-"The operations manual is the documentation by which an organization provides guidance for members and employees to perform their functions correctly and reasonably efficiently."
An operations manual is a magical solution that will help you streamline your business! It not only improves the scalability of your business but covers different business aspects such as employee training, marketing, knowledge management, SOP, and much more.
Operations manuals may differ from company to company and they may also vary in size; while some companies create operations manuals that are multiple pages long, some stick with a few documents. So without further ado, let's dive straight into learning about what, why, and how of an operations manual!
What is the Operations Manual? (Definition)
An operations manual is like an encyclopedia for your business!
It is an insightful set of documentation related to all the company know-how. If created correctly, it provides guidance to someone, unfamiliar with the day-to-day plan of action for operating your business.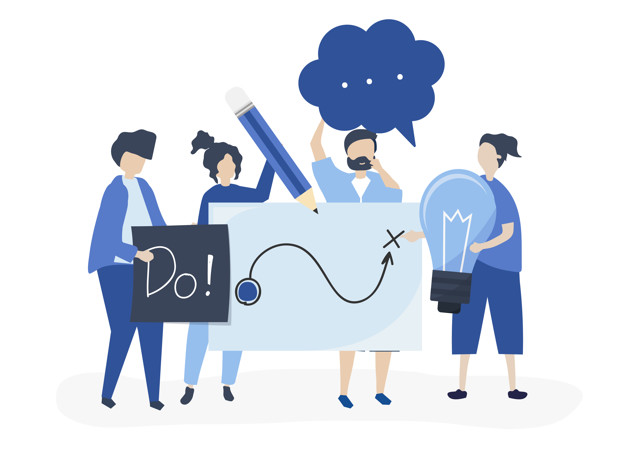 An average operations manual quips you with the following aspects:

How do you carry out a specific procedure?
What do you do in case of an emergency?
Details of company information
Employee handbook
This official document is a way of ensuring that you and your team can efficiently carry out tasks with constant results. With an operations manual, human errors are minimized and everyone in the organization accurately knows what they need to do to get those results, how do they deliver results, and to whom!
Read more: Standard Operating Procedures (SOP): What, Types, and How to Write?
Importance of an Operations Manual!
Your business gets to a point where it's extremely difficult to manage people. In a team, someone or the other always has a question and is looking for a quick answer! Hence, it becomes chaotic to hand-hold others with every issue, this is why you need an operations manual that does it for you.
So, other than just scaling and reducing human errors, there are several other benefits to using an operations manual mentioned below:
1. Process Efficiency
With a lack of clear process documentation, your team members or employees are likely to do things in their own way. Sure, they will complete the task, and it'll probably be the way you want it to be, but the chances are, that the results might differ in quality from expected.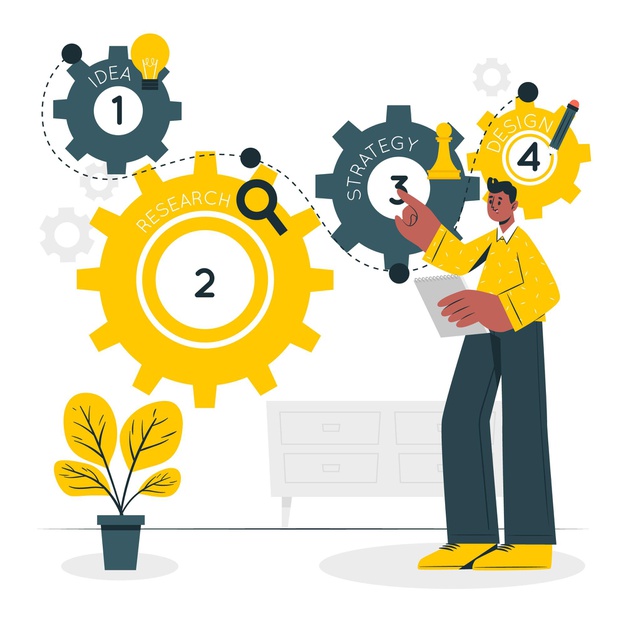 When it comes to business procedures, you want everyone to be on the same page with maximum efficiency, which means having a specific structure on how to do the job and be as efficient as possible! An operations manual helps you document business processes and support your employees on how to get the job done to perfection.
Read more: How to Create an Effective Operational Plan for Your Business?
2. Sustainable Knowledge
One thing that makes your business stand out from the competition is the company's knowledge. You and your team know what it takes to deliver the right product or service. However, all this know-how can be lost if a handful of key employees holding the relevant knowledge leaves the organization.
In such cases, the company needs to set up a process of passing all the knowledge and assets of these employees to their co-workers. Therefore, creating an operations manual will do the job! It will store all that knowledge and information in one single location and makes sure that it doesn't just spontaneously disappear.
3. Employee Accountability
An important part of minimizing human error is to make others accountable for their actions. By describing job descriptions, company hierarchy, and parties involved in a given task, you are keeping everyone responsible for what they have to do and who they need to talk in case of a problem.
Having an operations manual for the company will help employees in any unpredictable situation and hold them responsible for any mistakes. Also, operations manuals are traceable, that other people would know If someone accesses them!
What to Include in an Operations Manual?
It can be challenging to include enough information in your operations manual to serve as a knowledge base for your team. Going into unnecessary detail, will either make them want to skip the instructions or confuse them even more. On the other hand, the lack of details will hinder your team from performing their jobs correctly and consistently!
To end this dilemma, you'll need to structure your operation manual with the following heads:
Company hierarchy
Job descriptions & Contact details
Businesses processes & policies
Emergency procedures
1. Company hierarchy
Outline the hierarchy of your company starting from the top to bottom. You need to state job roles, who's in charge of what, who answers to whom, and so on.
An organizational hierarchy chart is an amazing way to help you quickly visualize the company management flow and reporting relationships between the employees and their seniors in a smart way.
The easiest way to create one is in the form of a flowchart. Start from the very top, that is the CEO and go down the chart department by the job title.
2. Job descriptions & Contact details
Whenever you're looking for employees with a specific position, you are likely to be interested in contacting them as well.
A job description list is a piece of information that elaborates on the company's hierarchy chart with details such as job role's responsibilities, skills, and experience. A separate contact tree diagram can clearly list down all the contact details of each employee in an easy-to-read manner with name, position, etc.
This way if someone isn't sure as to who and how to contact about a particular problem (or wants to collaborate over a specific task), they can easily scan the company hierarchy.
3. Business processes & policies
This section takes up the most space on your operations manual, especially when your company grows and the departments work collaboratively. The baseline of this section is how your employees manage certain business-specific tasks in the organization.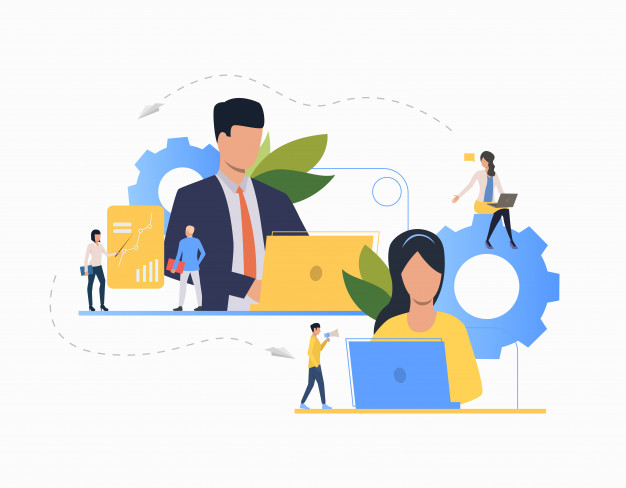 One great way to execute these tasks effectively is by following the rule of business procedure planning. That is, create a step-by-step diagram with details, that will walk your employees through the exact on how to complete the process successfully.
Along with procedures, it's a good idea to add a policies section in your operations manual as well. These policies may include details on how to communicate with customers to what represents suitable workplace attire to procedures for dealing with employee grievances. The purpose of establishing such policies is to avoid ambiguity and create consistency.
4. Emergency procedures
Well-defined emergency procedures should also be stored in the operations manual. "Emergency" here could mean anything from an onsite fire to a security breach – which could result in a big loss for your company, staff, or product, so to avoid the situation in the first place drafting out emergency procedures is a great idea to minimize the impact.
You don't have to include every situation under the sky, just list down the procedures you need to take for emergencies that are likely to occur in the company and provide suitable alternatives to limit the damage.
All you want is to guide your employees into the operations manual, help them find the right procedure, and get them running ASAP.
Now that you know the key elements to include in your operations manual, it's time to introduce you to an awesome tool that will make the whole process a breeze!
Read more: Your Ultimate Guide to Writing Policy & Procedure Manual!
Creating An Operations Manual that Stands Out With Bit.ai
With a tool like Bit.ai, you can quickly create a repository of important documents in the form of an operations manual and let your teams & employees work more efficiently!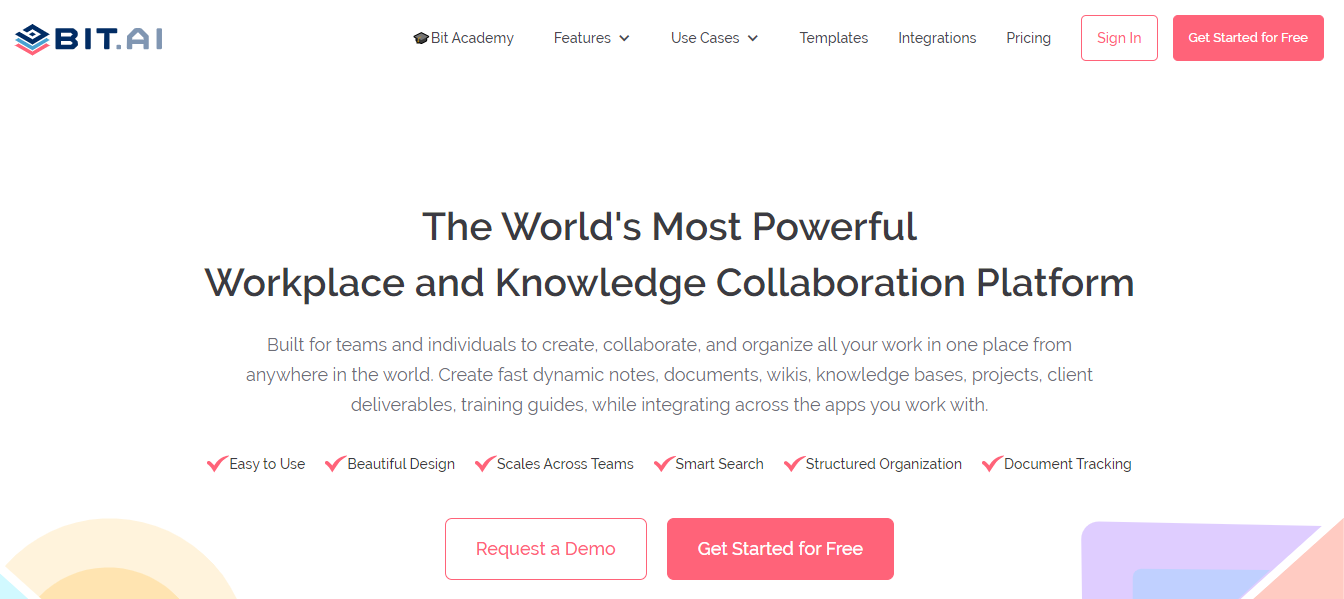 It serves as a central hub where collaborators, content, and knowledge can be accessed in one all-inclusive document. Managers can use Bit to create an operational manual, collaborate with the team in real-time, and store all organizational information in one place for easy and fast access.
Bit documents come alive and help you present information beyond just plain boring text. You can add rich media like flowcharts, Google Docs, One Drive, Excel Spreadsheets, diagrams, etc. Basically, anything on the internet with a link can be shared and Bit will automatically turn it into visual content.
Thus, Bit brings together everything you need to create a well-defined operational manual with a super easy and fun interface, making onboarding new users easier than ever!
All-in-all Bit is like Google Docs on steroids! So, no more settling for those boring text editors when you have an excessively robust solution to walk you through!

Still, not sure how Bit can help you write the perfect operational manual for your organization? Let's see some more of Bit's awesome capabilities:
Organized workspaces and folders – Bit brings all your business procedures and details in one place by allowing you to organize information in workspaces and folders. Workspaces can be created around projects, operations, departments, and fields. Everyone added to a workspace can access and collaborate on its content. Inside each workspace, you can create an unlimited number of wikis and access your content library.
Content library – Bit has a content library at the workspace level where you can store and share assets. You can save images, files, and content easily and can access it at any point.
Rich embed options – Bit.ai integrates with over 100+ web applications (Ex: YouTube, PDFs, LucidChart, Google Drive, etc.) to help you weave information in their wikis beyond just text and images.
Smart search – Bit has very robust search functionality that allows anyone to find information quickly. You can search for folders, files, documents, and content inside your documents across all of your workspaces.
Interlink documents – Bit allows employees to create unlimited documents and interlink them to create wikis that expand the knowledge base. Simply highlight the words and you have the option to create a new document.
Permission & sharing access – Bit supports features like document tracking, cloud upload, templates, document locking, document expiration, password protection, etc. Also, Bit docs can be shared in 3 different ways- Trackable links, Live embeds, and live state!
Our team at bit.ai has created a few awesome business templates to make your business processes more efficient. Make sure to check them out before you go, your team might need them!
Start Creating Your Own Operations Manual!
Making an operations manual relevant to your business and employees is the key! It analyzes the performance of your daily tasks, reduces human errors, and generates accountability among employees towards their roles.
With Bit, all employees can easily have access to the operations manual and can take part in the company's day-to-day operations without any hassle. If you have questions about getting started with your operations manual, let us know in the comments section below or tweet us @bit_docs.
Further reads: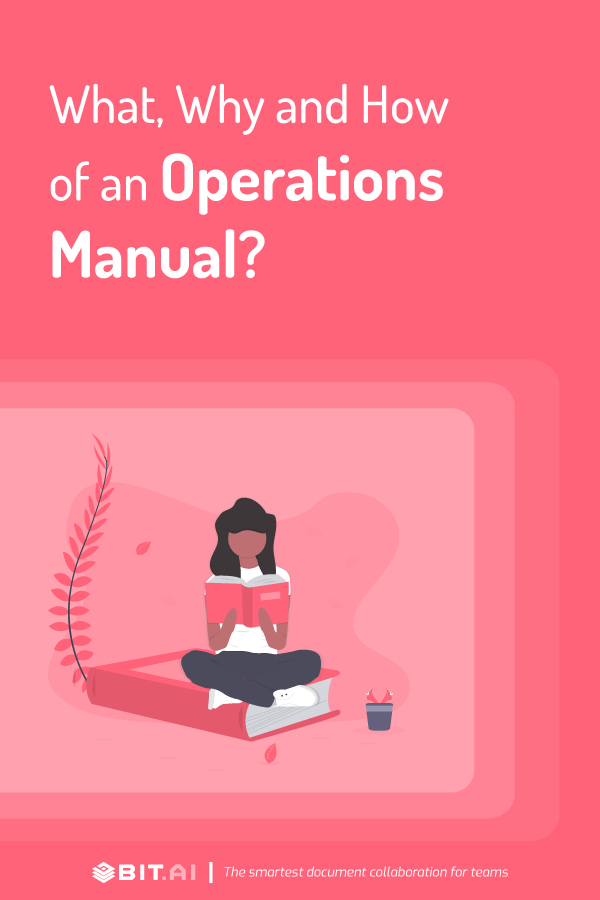 Related posts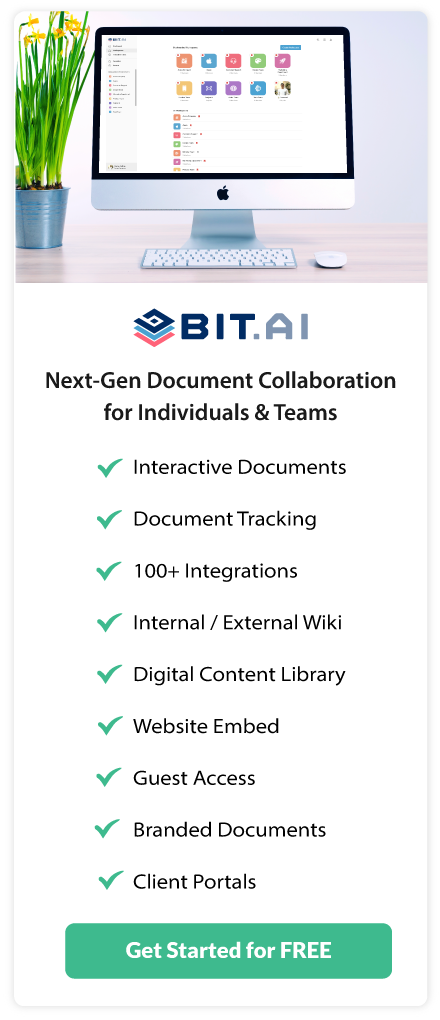 About Bit.ai
Bit.ai is the essential next-gen workplace and document collaboration platform. that helps teams share knowledge by connecting any type of digital content. With this intuitive, cloud-based solution, anyone can work visually and collaborate in real-time while creating internal notes, team projects, knowledge bases, client-facing content, and more.
The smartest online Google Docs and Word alternative, Bit.ai is used in over 100 countries by professionals everywhere, from IT teams creating internal documentation and knowledge bases, to sales and marketing teams sharing client materials and client portals.
👉👉Click Here to Check out Bit.ai.