"An idea not coupled with action will never get any bigger than the brain cell it occupied." ―Arnold Glasow
We all want to be successful in our lives. Everyone has ideas on how to improve their personal or professional lives and live in a way that will bring them the most amount of prosperity and happiness.
However, without actually acting upon that vision, your ideas will remain just that- ideas.
Taking action at the right time is crucial to realizing your dreams and turning them into reality. However, taking action without a plan is recipe for disaster.
Only when you have laid down a concrete plan, weighing down all the pros and cons, and prepared yourself for challenges, can you go ahead and execute your vision.
This is where an action plan comes in. An action plan helps you realize your dreams and provides you with a clear path toward success.
Let us understand briefly what an action plan really is, why is it important to create an action plan, and lastly, how to create an action plan easily and quickly. Read on…
What is an Action Plan? (Definition)
An action plan is defined as a document or a checklist outlining the steps or tasks one needs to complete in order to achieve the goals they have set.
As part of strategic planning, an action plan plays a crucial role in project management as it helps teams collaborate and communicate effectively and finish a project from start to finish.
Apart from the business world, an action plan is equally useful for individuals looking to achieve personal goals as well.
A great action plan outlines all the required steps to achieve the goal and helps you reach it efficiently within a timeframe. You can create an action plan for a single or multiple goals, depending upon your needs.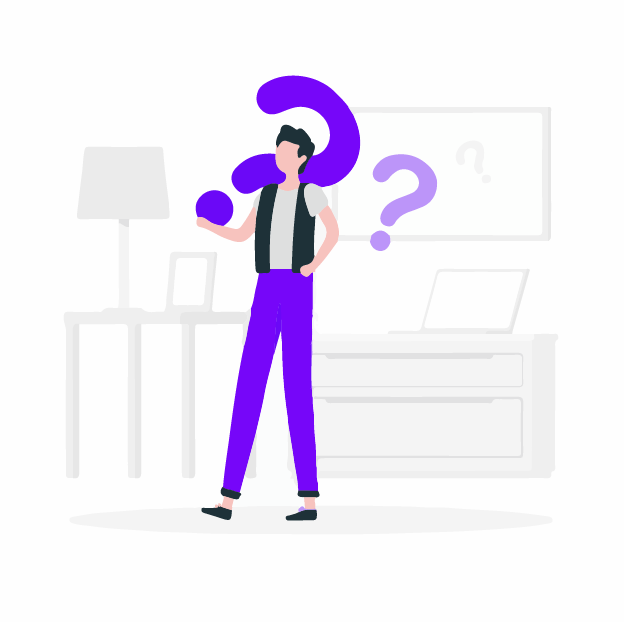 Some key elements of an action plan include
A succinct summary of the goal to be achieved
Steps or tasks one needs to achieve to reach the goal
Assigning responsibilities to each team member
Resources (manpower, time, money, etc) are needed to complete the tasks within a timeframe.
KPIs (

Key Performance Indicators

) or measures to evaluate success.
An action plan ensures that everything you need to achieve your goal(s) is written down in place, making it easier to track progress and delegate responsibilities.

Having said that, an action plan can be flexible, meaning that you and your team can always go back and move things around in case some new information surfaces.
Read more: Process Improvement Plan: What, Why, and How to Make It?
Why Do You Need an Action Plan?
According to research by KPMG, an unbelievable 70% of organizations have suffered at least one project failure in the prior 12 months. While there can be many reasons behind project failure, one of the most common ones is the lack of proper planning.
"By failing to prepare, you are preparing to fail." – Benjamin Franklin
By not spending much time on planning and creating an action plan, you set yourself up for costly mistakes.
Planning in advance gives you much-needed clarity on the path to take, technologies to deploy, responsibilities to assign, and obstacles to tackle.
An efficient action plan can boost your productivity multifold and keep you and your team focused. Here are some key benefits of creating an effective action plan:
1. Effective communication
An action plan allows your team to be on top of your tasks and coordinate and communicate requirements to all stakeholders.
Deliverables, timetables, responsibilities, task ownership, budget- all are key elements of any project that should be communicated properly for the successful execution of the project. An action plan helps you do just that and more.
2. Acts as a guide
When managers make an action plan, it starts the product development process, helping the team follow instructions.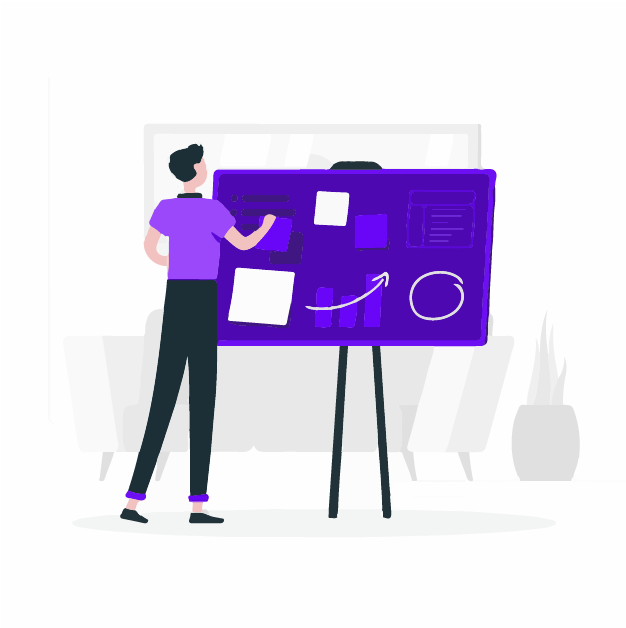 By assigning the team roles and responsibilities, everyone knows exactly what to do, giving them a sense of direction and a roadmap to adhere to.
3. Prioritize tasks
Since an action plan involves writing down all necessary tasks, it will give you a complete overview of what needs to be done.
This will also help you set priorities for the tasks based on their level of complexity or skill required to complete them and will further simplify your workflow.
4. Improves accountability 
During the planning phase, managers often assign tasks and responsibilities to every team member, which radically improves accountability.
An action plan removes all ambiguity as to who's doing what and makes sure everyone knows what is expected of them.
5. Allocation of resources 
When a project fails, it not only results in a tremendous waste of time but is often very costly to an organization.
According to a recent report from the Project Management Institute, due to poor project performance, global organizations waste an average of $122 million for every $1 billion spent on projects. That's a heck of a lot of money!
This is why an action plan is necessary as it allows teams to consider all the challenges and resource allocation prior to the commencement of the project.
It's the perfect time to brainstorm ideas and allocate resources to ensure smooth project execution.
6. Forecasts Challenges
Planning for failure is equally important as planning for success. An action plan allows you to anticipate challenges, limitations, possible roadblocks, etc related to the project.
Not everything is going to go according to plan and that's ok.
You just need to be prepared for any possible challenges and have a contingency plan in place regarding how you are going to tackle them.
7. Sets deadlines
It's much easier to start off new projects than finish one.
Having a set deadline in place ensures that you are always moving forward and are motivated to reach the end goal rather than leaving it midway.
When teams have a well-defined endpoint and can visualize what success would look like, they are more likely to follow through.
8. Track progress
Since an action plan allows you to list down tasks and steps you need to complete, your project becomes easily trackable.
You can easily track progress and see where you are in the project development process and how much time will it take to complete it.
Read more: Implementation Plan: What is it & How to Create it?
How to Write an Action Plan? (Step by Step)
Creating an action plan is a straightforward process. There are a few things you need to keep in mind while writing your first action plan. These include:
Step 1: Start with the end in mind
If you don't really know what to want to achieve or why you are creating an action plan in the first place, you are setting yourself up for failure.
Once you are clear about where you are and where you want to go, it's time to start writing down well-defined goals. A well-defined goal follows the SMART method. In case you are wondering, SMART is an acronym for "Specific", "Measurable", "Attainable", "Relevant", and "Time-Bound".
Step 2: Assign roles and responsibilities
Once you have set your SMART goals, it's time to list them down one by one and arrange them in order of priority. Once you have listed down all the tasks, it's time to assign them to your team members.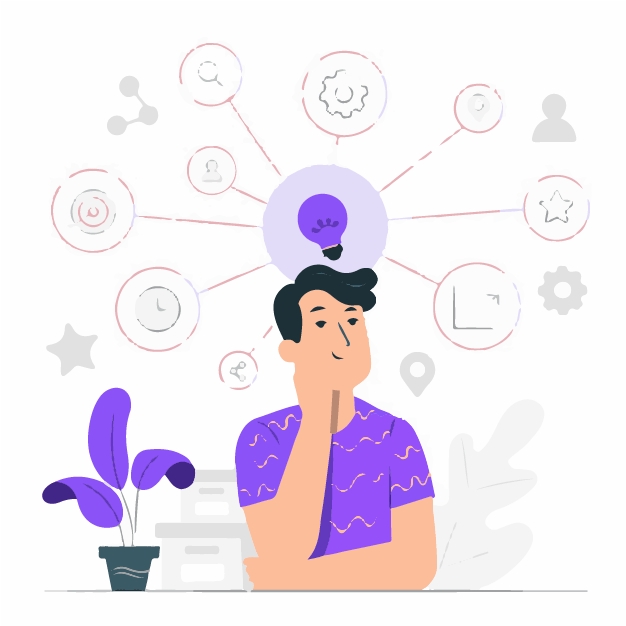 Make sure that the entire team is involved in this process and the document is accessible to everyone. A great way to do that is to use a document collaboration tool like Bit to bring all your team under one roof and collaboratively create action plan documents.
Keep in mind that the tasks you assign to others are challenging yet attainable. If something looks complex, break it down into smaller, manageable tasks that are easier to accomplish.
Step 3: Set deadlines for your action plan
While prioritizing tasks is key, it's important to have a deadline for each and every task you list on the action plan.
Make sure the deadlines are realistic so as to not overwhelm the person responsible for it and always consult them to make sure both parties are on the same page.
Step 4: Set Milestones
It's important to have milestones in place to motivate the employees and take a brief pause to make sure you are on the right path.
Milestones are nothing but micro-goals that lead to the final goal at the end. These micro goals give the team something to look forward to and encourage them to keep moving forward.
Step 5: Find resources needed
Resources can be the time, money, manpower, or tools required to complete the tasks on your action plan. Make sure you have everything you need before you kickstart your project.
Step 7: Monitor the progress of all the actions taken
Keep checking in to see how the action plan is turning out and whether things are going according to plan.
Make sure your team is on time to meet deadlines. If you are using a checklist, it becomes easy to check to mark the tasks that are completed and measure progress.
Over to you!
An action plan can cut your work in half by guiding you and your team to success.
Once created, action plans document work on their own as they guide the team through every difficulty and keeps them accountable.
Action plans also communicate goals with internal as well as external stakeholders, keeping the entire process transparent.
So, what are you waiting for? Use a documentation tool like Bit, gather around your troops, and start creating action plans today!
Further reads: 
Eisenhower Matrix: Definition, Quadrants & Tips!
Growth Plan: What is it & How to Create One? (Steps Included)
11 Amazing Goal Tracking Apps and Tools! (Free & Paid)
Crisis Management Plan: Definition, Types & Steps to Create!
How to Create a To-Do List the Most Effective Way! (Free Template)
Weekly Plan: What is it & How to Create an Effective One?
Work Breakdown Structure: Definition, Types, Importance & Process!
Best Roadmap Software You Need to Try (Free & Paid)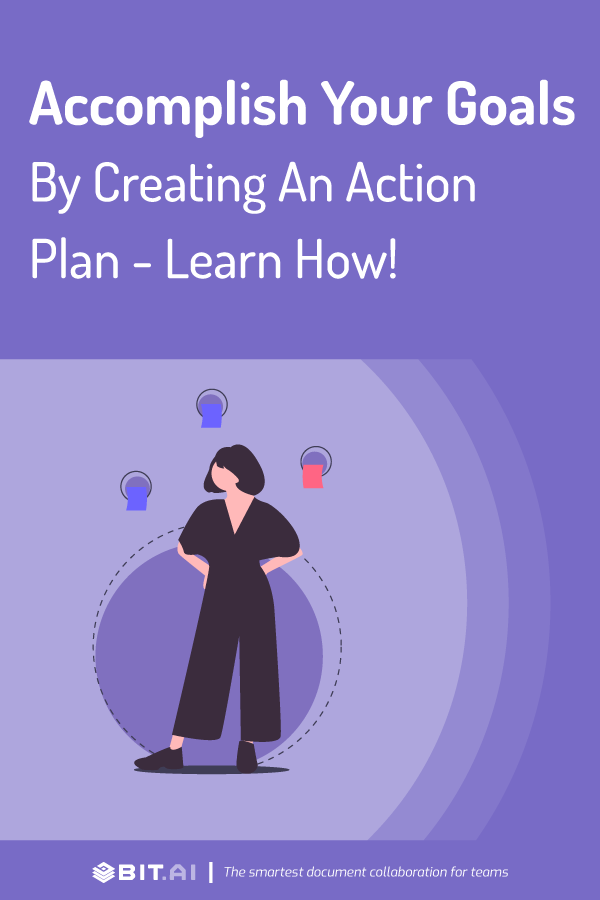 Related posts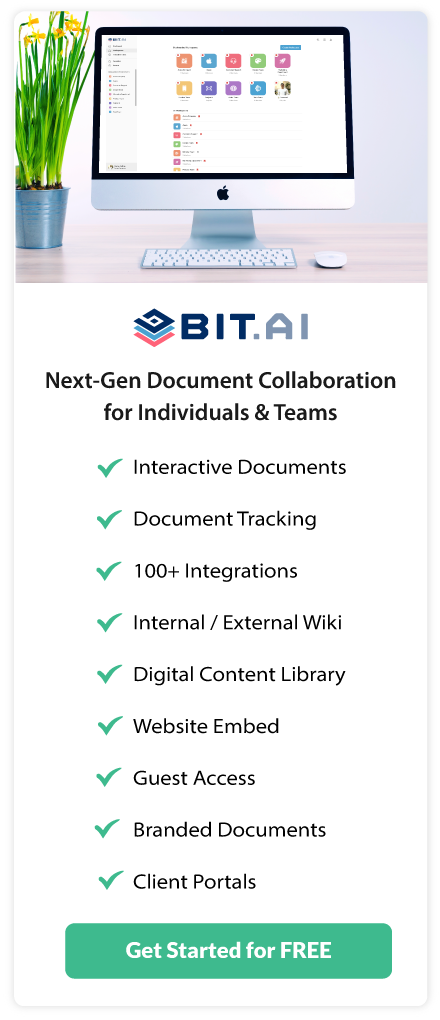 About Bit.ai
Bit.ai is the essential next-gen workplace and document collaboration platform. that helps teams share knowledge by connecting any type of digital content. With this intuitive, cloud-based solution, anyone can work visually and collaborate in real-time while creating internal notes, team projects, knowledge bases, client-facing content, and more.
The smartest online Google Docs and Word alternative, Bit.ai is used in over 100 countries by professionals everywhere, from IT teams creating internal documentation and knowledge bases, to sales and marketing teams sharing client materials and client portals.
👉👉Click Here to Check out Bit.ai.