We already know that all big companies and agencies work through collaboration.
A single person can't run an entire company or a project. At the end of the day, you need to bring people and contributors in because, without them, it'll be very difficult for your project to succeed as much as it should.
….and one of the most important people you'd need to carry out your project is – the funder or the investor.
Every now and then, government agencies, organizations, and foundations give dollars in grants to companies to assist them in their projects.
To receive these grants, you need to write a grant proposal.
However, writing a grant proposal comes up with a lot of challenges, planning, and skills. It is a persuading document and persuasion is not easy!
Well, don't worry! We'll help you brush up on these skills. In this blog, we'll be covering the what, why & how of writing a grant proposal.
Let's dive in!
What is a Grant Proposal? (Definition)
A grant proposal is a request for an investment in a profit or non-profit organization.
A 'grant' is a sum of money given by an organization to others in order to fulfill their charitable, scientific, or artistic requirements. A 'grantee' is an individual or an organization that gives the money.
That sounds simple and precise, right? Now let's get to the context behind it.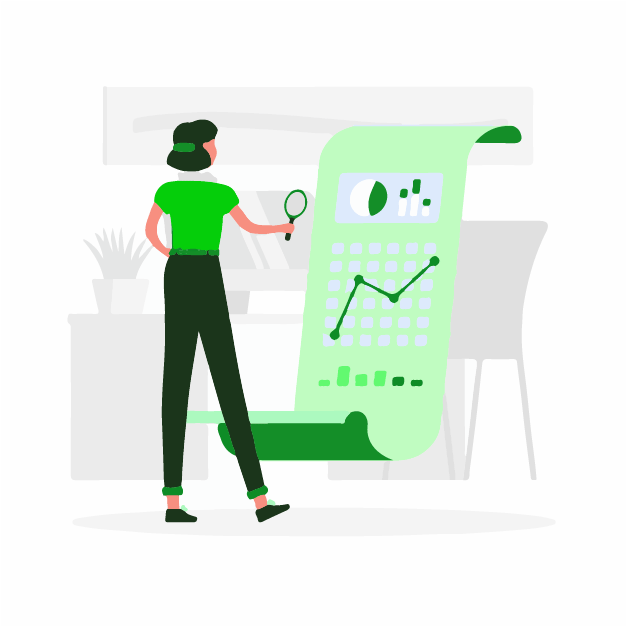 There are times in one's life when you seek out monetary help from people or organizations.

For example, an undergraduate student might be unable to submit his/her tuition fee due to some circumstances. In such a scenario, he/she may write a grant proposal to the scholarship department of the university asking for monetary help.
On a larger level, charities and businesses often require such help and the amount can be as big as a million dollars! This is when a grant proposal is written.
But why would somebody give out their money to someone?
Well, there are people with golden hearts on planet Earth! In most cases, the money given out is not for profit reasons but for goodwill and to help people who are willing to bring a positive change in the world.
Features of a Grant Proposal
Now that you understand what exactly a Grant Proposal is, let's have a look at some of its features…
Confidence– Writing a grant proposal makes you more confident regarding what you are seeking and why a grantee must oblige to your request.
Blueprint– Your project details find a place in the grant proposal. It serves as a blueprint for all important information, such as your goals and objectives.
Budget– A grant proposal will help you pre-decide on the budget and on other important decisions of cash flow.
Conversation Maker– Grant proposal does the talking for you with the funders. The better is your application, the higher are your chances of getting the grant fulfilled.
Impact– A grant proposal lays a heavy impact on organizations if you have done a successful job in writing it.
Resources– If you are lagging behind in a project because you don't have resources, then these grantees can fill you in with resources and MONEY!
Goodwill– Grants hugely impact non-profit organizations in fueling their project. Just write down what good you are hoping to seek through your project, and if it is worth it, you'll surely catch attention.
Community– Grant proposals make outside funders become a part of the project.
…and many more!
Read more: Consulting Proposal: What is it & How to Create it? (Steps Included)
How to Write a Grant Proposal? (Step by Step)
Let's face it.
Convincing someone to invest money in your project is not a simple task.
Do you remember the last time you asked for money from your father?
We're sure you prepared a script beforehand, and yet, you ended up speaking words that made no sense at all.
So, while writing a Grant Proposal, you need to be really cautious with the words you are using.
Why? Because it's only the words that will do the conversation on your behalf, so choose them wisely!
Understanding the formal nature of this document, planning and strategizing way before is really important. Let's learn how to successfully write a win-win Grant Proposal!
Step 1. Cover Letter
Think of your cover letter as the ice breaker.
You would not want to lose points on it, right?
Cover Letter is going to be the face of your conversation. Always remember that your cover letter is the first impression that you are going to make on the funder's mind.
Thus, mishandling this step will reduce your chances of getting approval for your grant proposal.
Make sure that you briefly and clearly state the main agenda of your proposal. Also, don't beat around the bush and clearly summarise your program so that the grantee knows exactly what you are looking for.
Don't forget to mention what your project involves and how much money you need.
In short, your cover letter should tell the most important aspect of your project in minimum words.
Step 2. Executive Summary
The Executive Summary comes after your cover letter. As the name suggests, it helps the funder to understand the purpose of your grant proposal. Briefly mention the main reason for writing a grant proposal.
This is more descriptive than a cover letter but you don't have to show all your cards here. Provide a bare structure and flesh it later. Keep things simple and precise.
The Executive Summary should not be more than a page. Ideally, a paragraph or two would do. It should be complete in itself; there should be no digressions.
Keeping it short, exact, and complete are the main ingredients of the executive summary.
Read more: The Ultimate Guide to Writing a Stellar Executive Summary
Step 3. Need Statement
This is the part where you do most of the talking. The statement of need is where you can spill your creativity. It is exactly where you convince the funder about the need and importance of your project and why they should fund your project.
However, do not indulge in the shackles of wordplay. Grant Proposal is a formal document, thus, keeping it simple is the best way to get to the funders. Use your expertise to explain your need and try to be humble and convincing in your writing.
Herein, you must also mention the dire importance of the endeavor you are willing to carry out, why the issue is important and how can the organisation help you in meeting it. Give a detailed description of the problem you are aiming to solve and try to convince the grantee.
Step 4. Goals and Objectives
In this section, you write the goals and objectives of your project.
You must be wondering, "why should I share my goals with the funder"?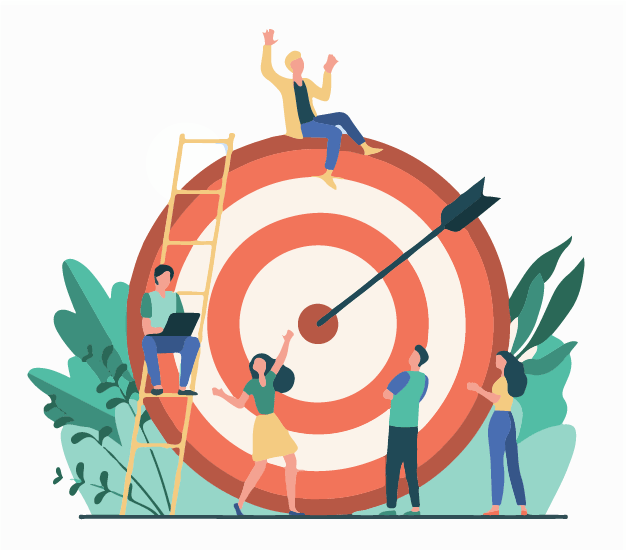 Well, the funder must also know what you're trying to achieve from the project because only then they will think about helping you.
Give the outline of all the specific, as well as general objectives you intend to achieve. Remember, these goals and objectives should not look like a mind web. Keep things simple, clear, scientific, and most importantly, achievable.
Step 5. Method and Strategies
While goals and objectives answer WHATs, methods and strategies answer HOWs. In this section, write how you will achieve the above-mentioned goals and objectives.
This is a functional part of the Grant Proposal because these are the steps you will take in order to achieve the outcomes of the project. For someone who's going to invest in your project, this is a very important part. This section helps them understand what activities you are seeking funding for and how are you going to implement your plan.
Step 6. Program Design
Program Design is all about listing the steps you will take to achieve the goals and objectives.
Break your project into micro goals and set out a plan to achieve those. Thread all of it together and present a logical model to explain how you hope to achieve all the goals.
Step 7. Evaluation Section
Evaluation Section is something that the funder looks up to. They want to know what impact can their help make. This stage reflects your longsightedness.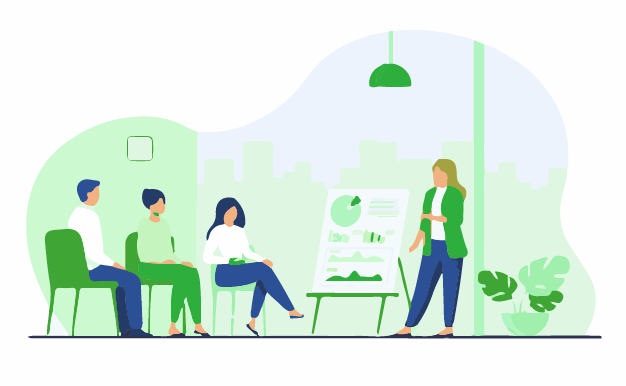 In this part, evaluate the outcomes of your project. Bring the data and resources to light. Also, if some cost is required for data collection, forget not to mention it.
This section not only measures the progress of your project but also provides accountability for both parties.
Step 8. Information About Your Organisation
The founders can't invest money in just any organization. You have to be trustworthy to receive grants. So, it is really important to tell who you are to gain the trust of the funders.
In a few paragraphs, mention your organization. Write out the history, mission, and vision of your organization. Include biographies and write the individual roles of people who are a part of your company. It helps in setting the credibility of your company.
Step 9. Project Budget
Project Budget tells the amount that will be spent on the project. But, you can't write a number and be done with it. Break it down and explain personnel costs, direct project costs, administrative costs, etc.
This short budget explanation will tell the expected expense and income. Also, it will give both parties an idea about how the money received will be spent.
Read more: Contract Proposal: What is it and How to Create it?
Tips and Suggestions for Specific Fields in Grant Proposal
Writing a Grant Proposal is the same for all. But there are slight variations that come along with different industries. If your agenda falls into these three categories, then we have some tips for you:
1. Charitable
If you are seeking grants for charitable work (sports, education, social, economic, environmental, etc) then you must focus on the importance of your project's aims and the goals you wish to fulfill through it.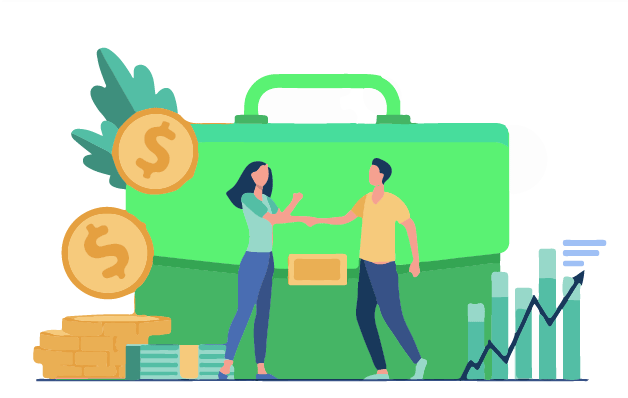 Voice out the seriousness and importance of your project and how your approach is unique and best among the rest.
Read more: Creative Brief: What is it and How to Write it?
2. Scientific
For seeking grant proposals in scientific areas, highlight how your project will enhance the scientific understanding and contribute at a societal level. Emphasize the potential change and contribution your project will make in the field of science.
Provide data, research, scientific facts that might support your project. Back it up with numbers and figures. Forget not to mention your own expertise in the field.
3. Artistic
For artistic grant proposals, emphasize the role of art in generating a collective sensibility among people. You can strengthen your stand by bringing your past portfolio into the spotlight. Show how the money will be used and how you'll reach your goals through it.
Make sure you write about the time specifications, otherwise the grantees may not take it seriously. Don't try to explain things very deeply. Remember, simplicity is the key!
Bit.ai: The Ultimate Tool for Writing a Grant Proposal
Bit.ai is one of the best and easiest tools out there to write an interactive grant proposal.

Through its intuitive and integrated tools, Bit.ai has simplified the often complex and long process of writing a grant proposal. Using Bit.ai, you can create a proposal that highlights your text, has the perfect format, and great to look at! You can easily share this proposal with the funders, your team, and interested stakeholders!
In your grant proposal, you can add all sorts of rich media to make it more engaging like PDFs, images, videos, tables, and what NOT!
The best part? You can work with your team in real-time co-editing and use inline comments to bring your colleagues in the same place to discuss work and make decisions related to your business letters.
Bit's workspaces are a smart way to keep all of your knowledge and work in one space for your team to access. You can create many workspaces. Be it for personal use, around teams, departments, clients, or the entire company.
Get started on Bit.ai for free today!
Conclusion
Hey there people!
In this comprehensive guide, we covered the what, why, and how of a grant proposal.
Grab your ideas, adhere to the points and tips we have mentioned and there is nothing that can stop you from receiving the grant.
You have got an amazing tool in your hand now as well!
If we missed out on anything, tweet us at @bit_docs. We'd be happy to hear from you.
Good luck!
Further reads: 
How to Write a Request for Proposal (RFP)?
3 Project Proposal Examples You Must Check Out!
11 Proposal Software You Must Try Out!
Proposal Writing: Everything You Need to Know!
Business Letters: Definition, Types, Format, and Tips!
Proposal Letter: What is it & How to Write it?
How to Write a Research Proposal?
Business Requirements Document (BRD): What, Why, and How to Write?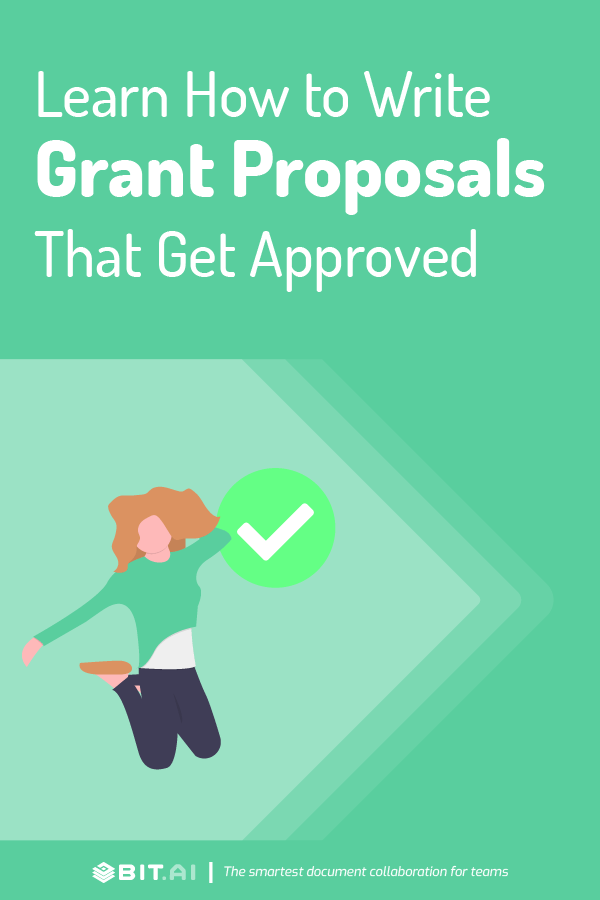 Related posts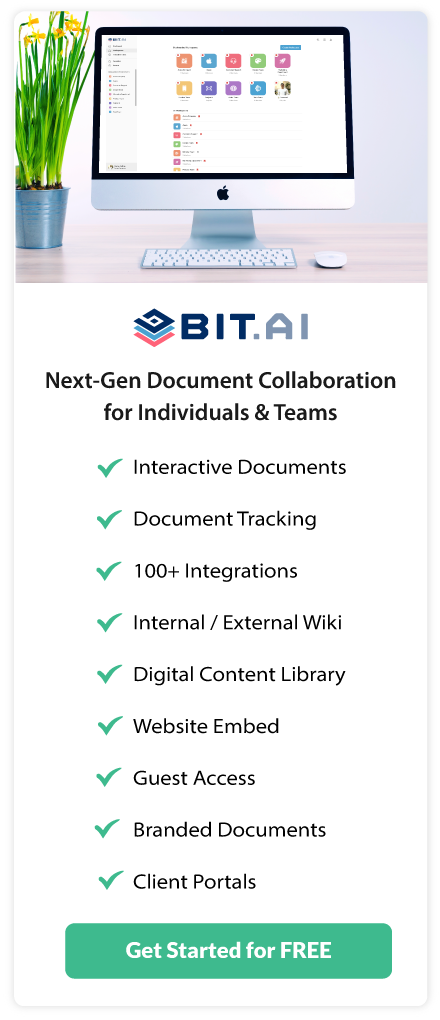 About Bit.ai
Bit.ai is the essential next-gen workplace and document collaboration platform. that helps teams share knowledge by connecting any type of digital content. With this intuitive, cloud-based solution, anyone can work visually and collaborate in real-time while creating internal notes, team projects, knowledge bases, client-facing content, and more.
The smartest online Google Docs and Word alternative, Bit.ai is used in over 100 countries by professionals everywhere, from IT teams creating internal documentation and knowledge bases, to sales and marketing teams sharing client materials and client portals.
👉👉Click Here to Check out Bit.ai.