No matter how capable your team may be, we all could use a little outside help and get work done more efficiently. Imagine your company wants to work on a new project and doesn't have the adequate resources to execute it internally.
For projects that are a bit complex and require outsourcing, a Request for Proposal or RFP is a lifesaver. Every company- big or small- has to eventually create a Request for Proposal document.
An RFP document helps your company find suitable clients/vendors for the project, allowing you to fairly vet the strengths and weaknesses of different proposals without having to spend time and resources seeking them for yourself. The best way to create such documents is via an RFP template.
But let's not get ahead of ourselves just yet. We will soon give you a perfect Request for Proposal template that will help you create visually stunning documents without any external help. But first, let's learn everything there is to know about RFPs and what are the key elements you need to include in such documents. Read on…
What is a Request for Proposal (RFP)? (Definition & Meaning)
‍A request for proposal (RFP) is a document that solicits proposals, often made through a bidding or request process, by an agency or company interested in procurement of a commodity, service, or valuable asset, to potential suppliers to submit business proposals.
In simple words, an RFP is a request for a proposal and is raised by organizations that are interested in third parties helping them with some part of their business. The document lays out what the organization is looking for along with the bidding process and contract terms and third parties apply accordingly.
Why Request for Proposals (RFPs) documents are Important?
‍RFPs are an important way to vet vendors and compare various action plans and opportunities to find the best company they should do business with. Often RFPs lead to a contract and a significant amount of money exchanged for services and goods.
Rather than spending a truckload of time looking for a vendor, an RFP allows vendors to come to you with a proposal. RFPs also allows you to view the project from different perspectives as each vendor includes their plan of action along with their bid for the project. The best part is that you'll have all this information before you even have to commit to any agency or vendor.
Read more: How To Write A Business Proposal?
How to write a Request for Proposal (RFP)? Follow these simple steps!
‍Here are the steps for creating a perfect and impressive Rfp:
Step 1. Add the title of the proposal
The title of the proposal must contain the name and purpose of the request.

Step 2. Write a small description of the company
Here you have to provide a short description of the company's business.
Step 3. Include project name
This will be the name of the project to give a reference for the request.
Step 4. Mention the schedule of the request proposal
Building a schedule of the proposal is to keep the guiding principles in mind and set expectations.
Step 5. Describe project overview
Give an overview of what the project entails. Write what your project is and what you need from vendors before you write your RFP.
Step 6. Outline project goals
Explain the overall goals of the project. This must include what your company's priorities are, preferred credentials, and including essential criteria.
Step 7. Write scope of work
Spell out the deliverables that are necessary. It works as the narrative description of a project's work requirements and needs.
Step 8. Explain how current roadblocks & barriers can be removed
Provide a list of risks associated with the project. How these roadblocks can be removed by the vendors.
Step 9. Include evaluation metrics & criteria
Provide a list of criteria the companies will be evaluated with. This section will help vendors form a response that shows how they would be a good match for your requirements.
Step 10. Outline submission requirements of the proposal
Provide the requirements and deadline that need to be met. Determine exactly what you'll need and requirements from the vendors in their proposals.
Step 11. Provide contact information
Provide contact information for users to ask additional questions. This includes the basic details like the email id, number, and name of the creators.
Now that you know the importance and elements of an RFP document, it's time to put that information to test by using a documentation tool like Bit.
Create Your Request for Proposal (RFP) Document the Right Way With Bit.ai
For creating RFP documents, you need a proficient tool that can help you create, share, and collaborate with stakeholders and get work done efficiently. This is where Bit comes in!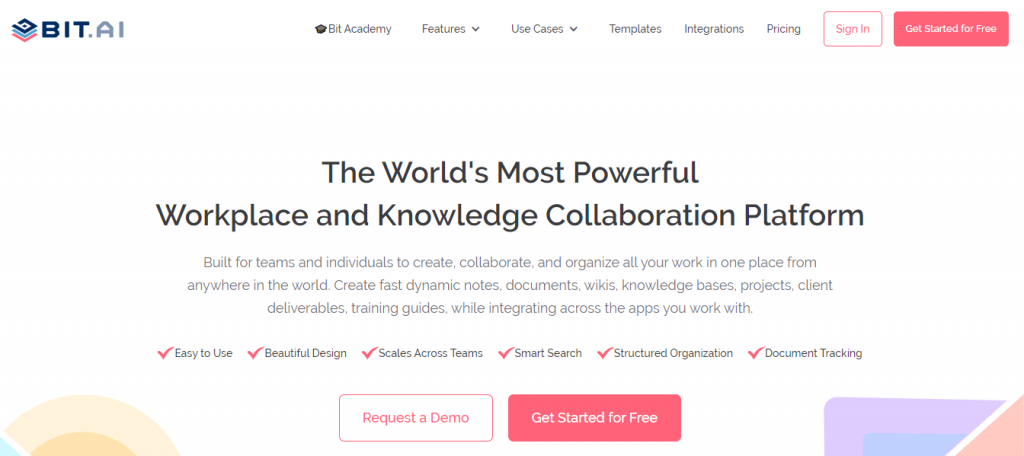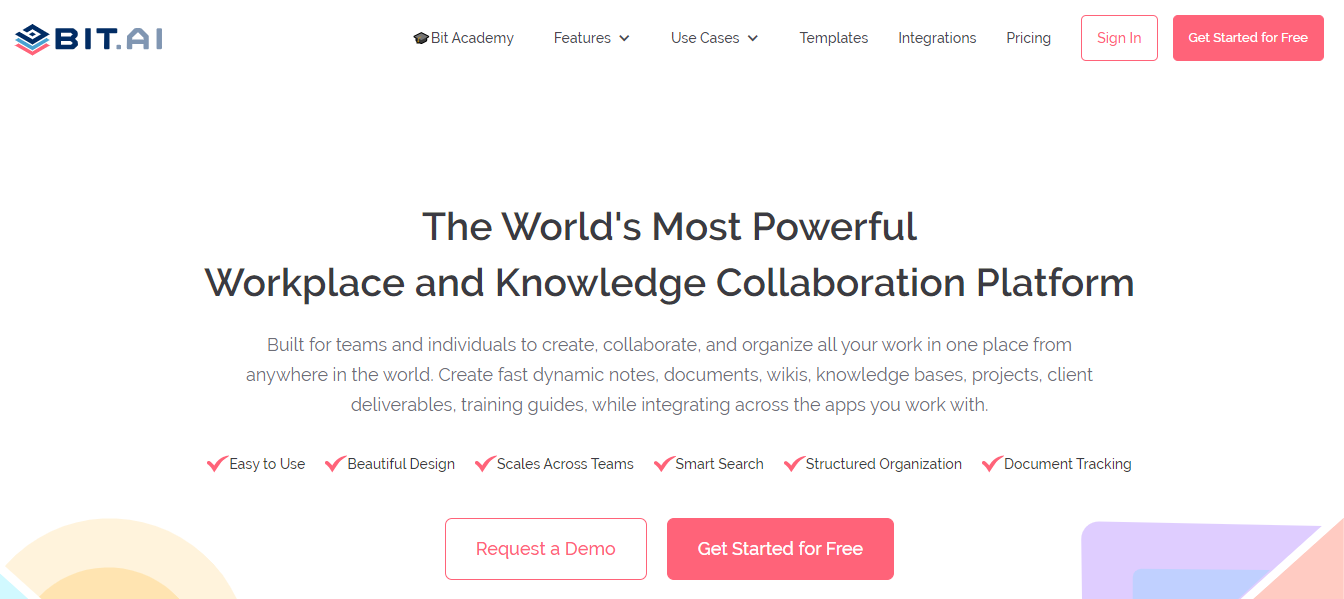 Bit.ai is a new-age documentation and knowledge management tool that helps teams to collaborate, share, track, and manage all company knowledge in one place. Project managers can use Bit to create RFPs, collaborate with the team in real-time, and store all project assets in one place for easy and fast access.
Whether your team is creating the Request for Proposal (RFPs), operational plan, release notes, product roadmap, project charter, or product requirements they can easily add spreadsheets, Slideshares, Google Slides, YouTube videos, PDFs, maps, charts, graphs, and more to your documents and make them visually stunning.
Simple, Clean UI: Bit has a very minimal design aesthetic to it, allowing a newbie to quickly get on board with the platform. Even though the platform is feature-rich, it does a great job as to not overwhelm a new user and provides a systematic approach to work.
Organization of information:  Organizational information is often scattered in cloud storage apps, emails, Slack channels, and more. Bit brings all your information in one place by allowing you to organize information in Workspaces and folders. Bring all your documents, media files, and other important company data in one place.
Brand consistency: Focus on the content and let Bit help you with the design and formatting. Bit documents are completely responsive and look great on all devices. With amazing templates and themes, Bit docs provide you with the type of brand and design consistency which is unheard of in the documentation industry
Smart search: Bit has very robust search functionality that allows anyone to search and find their documents swiftly. You can search workspaces, folders, document titles, and the content inside of documents with Bit's rich-text search.
Media Integrations: Companies use an average of 34 SaaS apps! No wonder why most of our time is spent hopping from one app to the next, looking for information. This is why Bit.ai integrates with over 100+ popular applications (YouTube, Typeform, LucidChart, Spotify, Google Drive, etc) to help teams weave information in their documents beyond just text and images.
Sharing: Bit documents can be shared in three different states:
Live state: A live state meaning that all changes that you make to the document will update in real-time. If you are sharing your documents with clients, partners, or customers they will always get your most up-to-date changes.
Embeds: You can embed Bit documents on any website or blog. Bit docs are fully responsive and render perfectly on your website.
Tracking: You can track your documents and gather real-time insights to understand how users interact with your content. See how much time users spend viewing documents, scroll ratio, user information, and more.
Tons of other features: Bit has a plethora of amazing features like document tracking, cloud-upload, templates, and themes, document locking, document expiration, and much more, making it a well-rounded documentation tool.
Bit provides a common workplace for project members to collaborate, document, share their knowledge, brainstorm ideas, store digital assets, and innovate together. The best part is that this knowledge is safely secured in your workspaces and can be shared (or kept private) with anyone in your organization or the public!

Here are some of the main benefits of using Bit:
Collaborate in real-time
Interlink RFP documents and other documents
Create fully responsive documents
Create RFP documents only visible to yourself or your team.
Track engagement on shared RFP documents with clients, partners, etc.
To make the process of creating your request for proposal documentation easier, we have created a ready-made RFP template for you! Check it out below: 
How to Use the Request for Proposal (RFP) Template with Bit
The process of creating an RFP document on Bit is insanely easy! Just follow these four simple steps to create your document quickly:
Step 1: Create a Bit Account
Go the home page of Bit.ai and click on Get Started for Free or Sign Up to get started. Enter your email address to sign up. Once in, you can create your personal profile.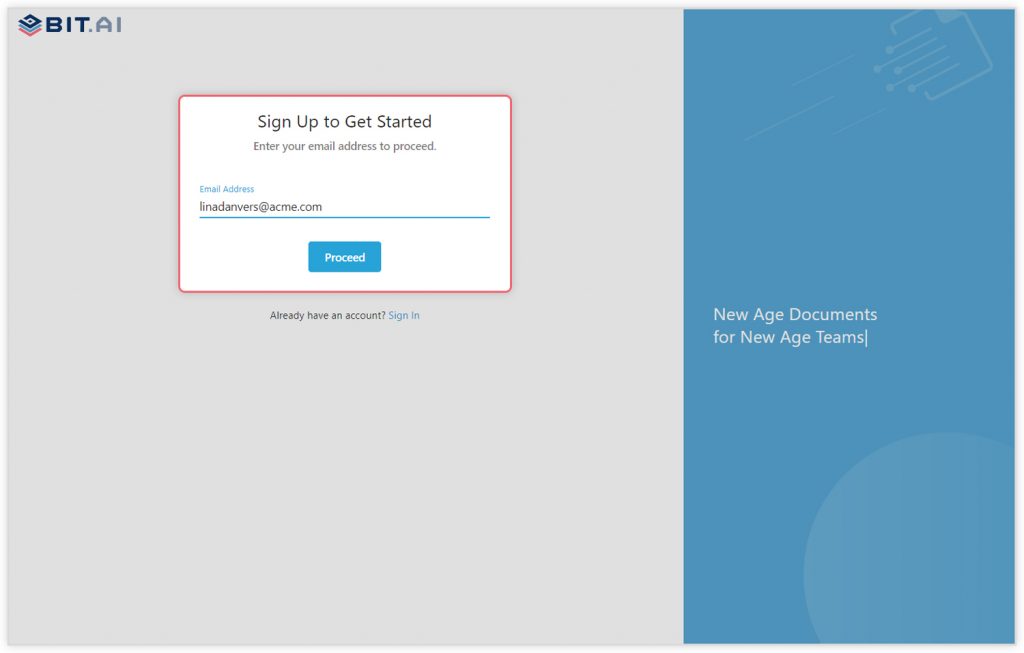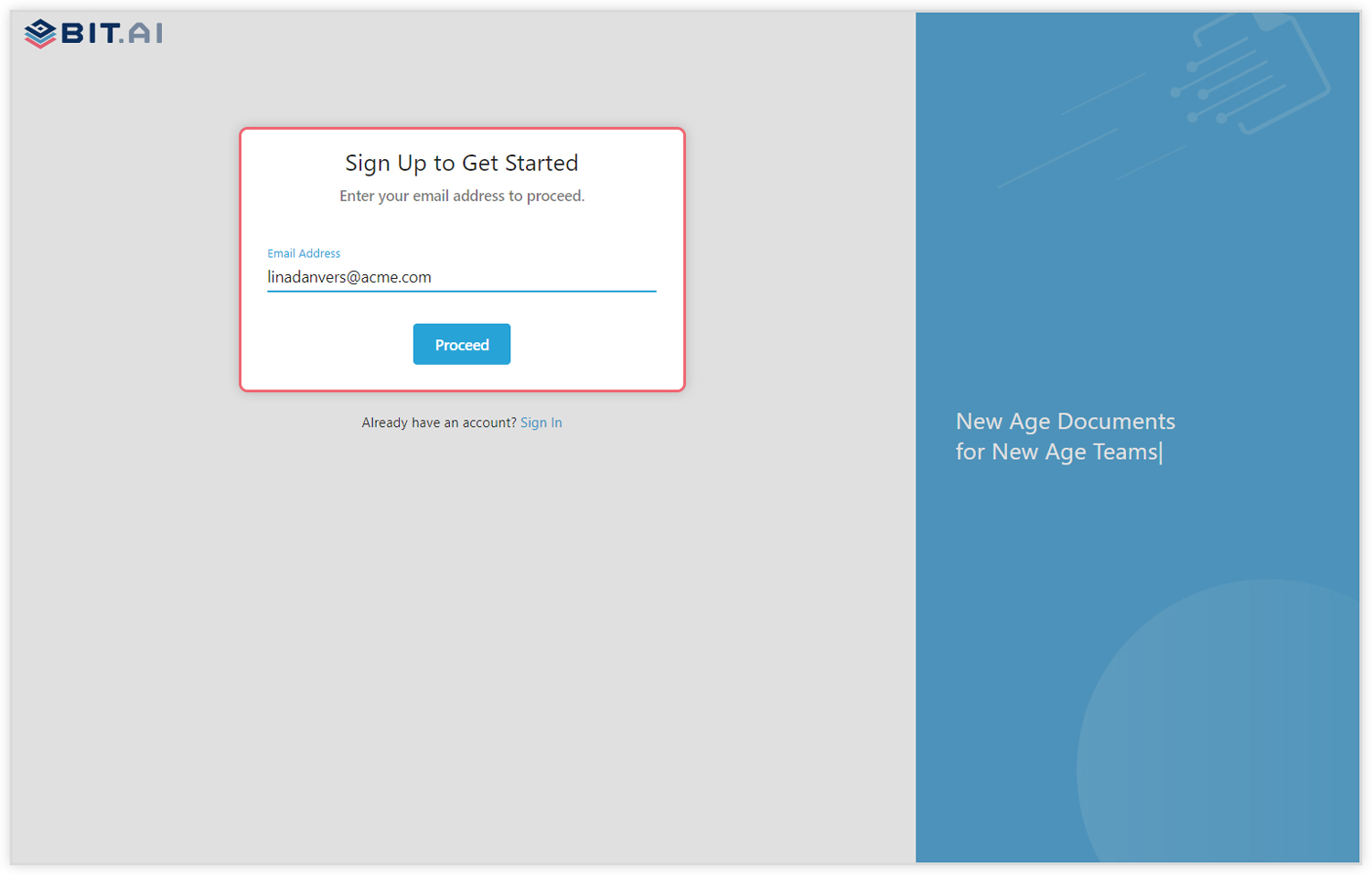 Step 2: Create a Workspace
Workspaces are where the work gets done. Click on the 'Create Workspace' button on the right. A popup will show up prompting you to add a name for your new workspace. You can create a workspace around a team, department, large project, client, partner, etc.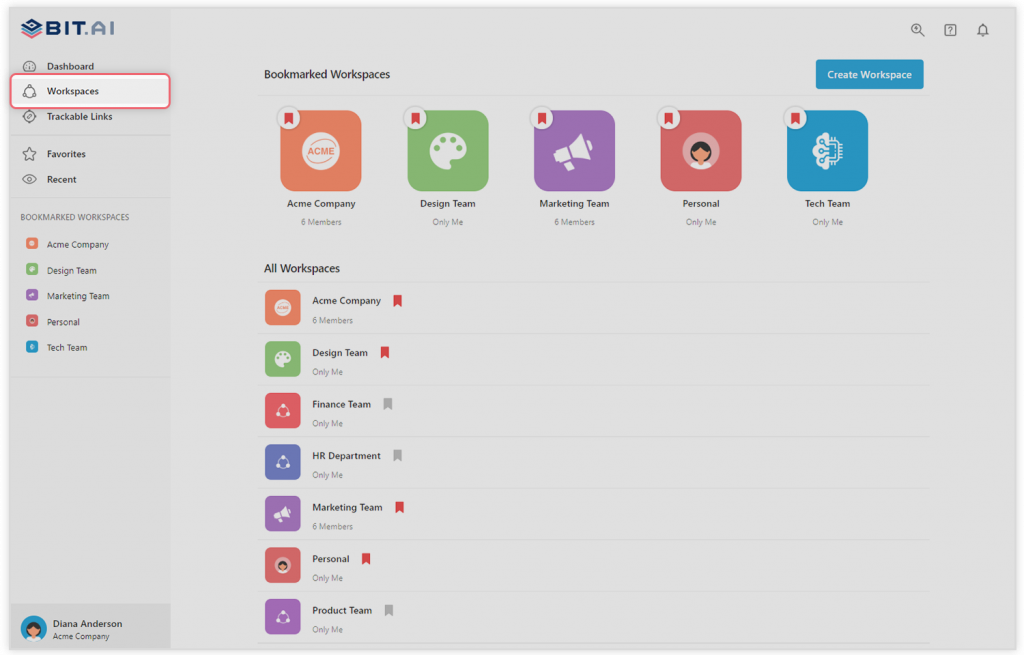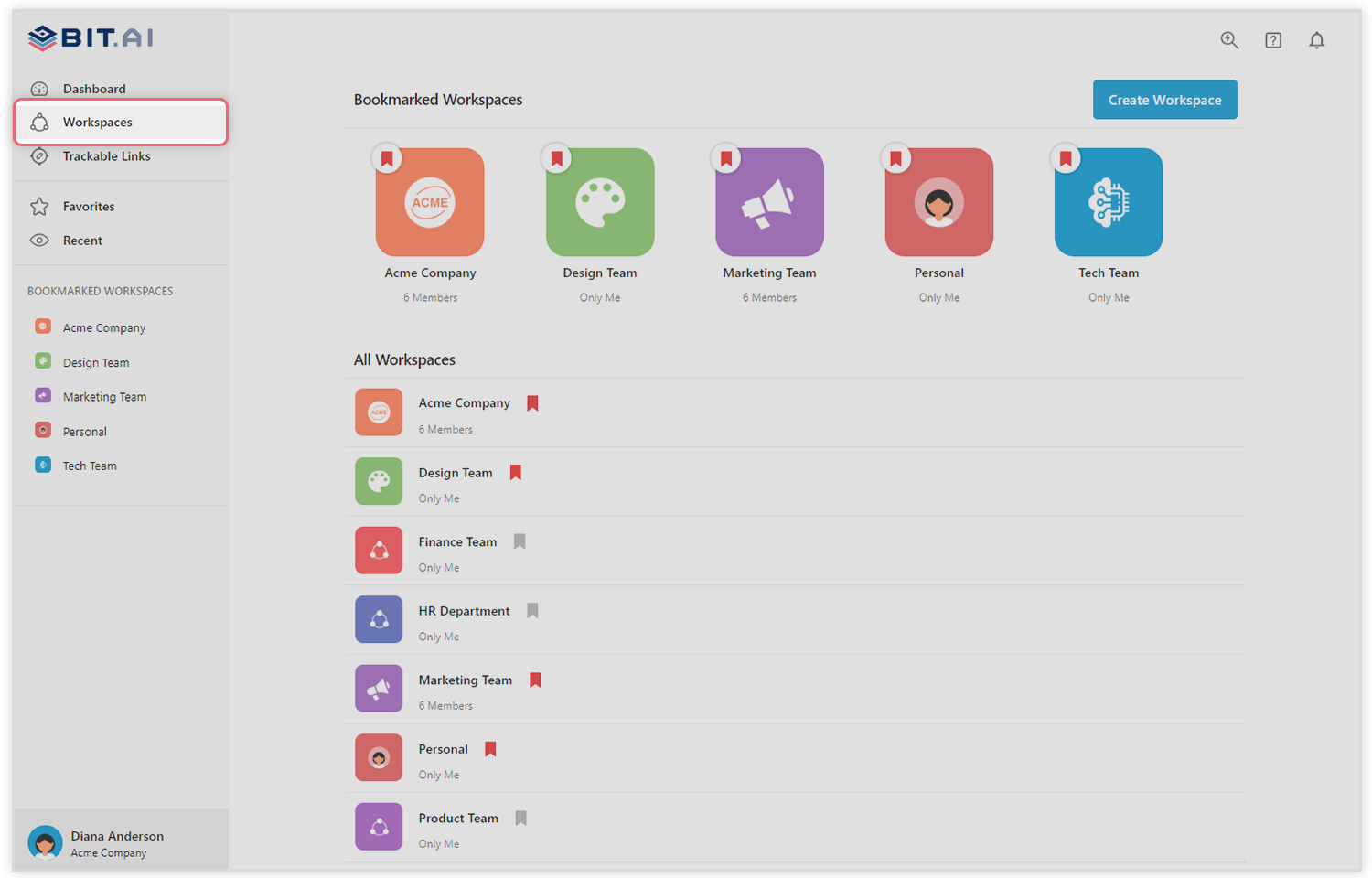 Inside each workspace, you can create an unlimited amount of Bit documents and access your content library (storage area for all of your digital assets – web links, files, cloud files, rich embeds, etc.).
Step 3: Add Team Members
Bit allows your team members to collaborate in real-time and get work done. Collaboration starts at the workspace level.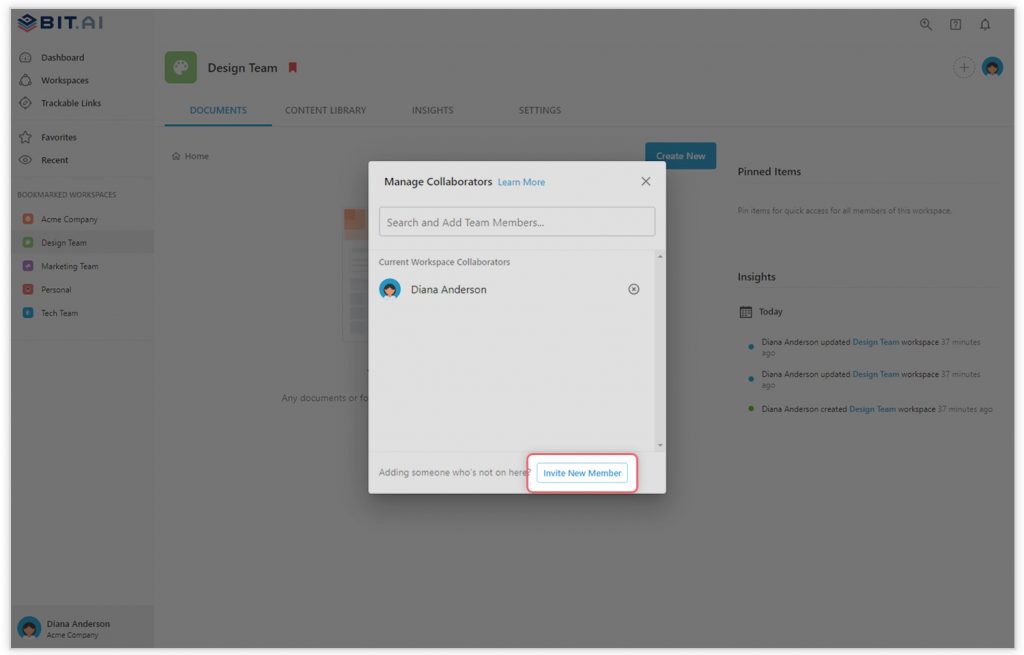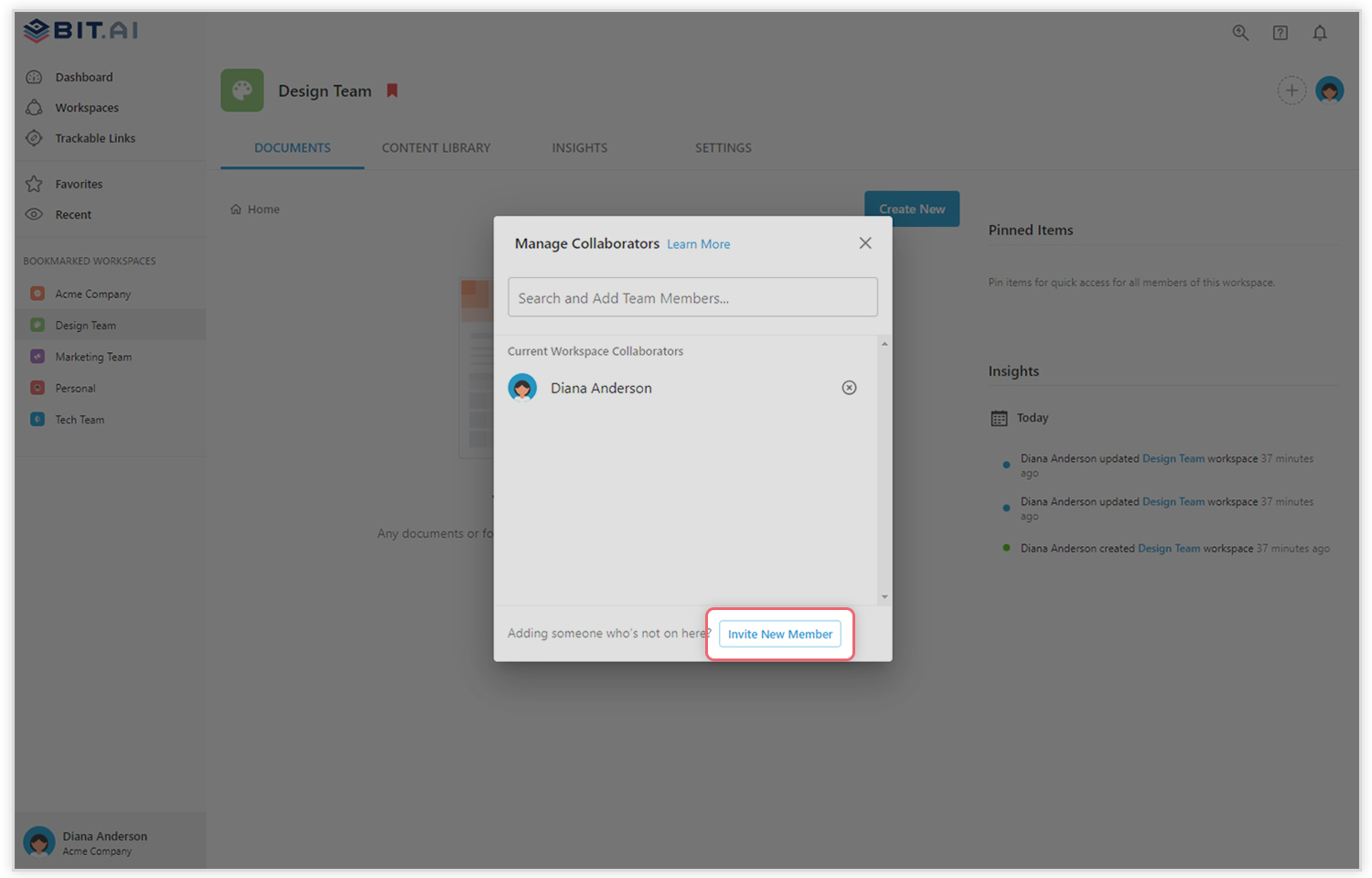 You create private workspaces by default. However, you can invite others to join you inside of a workspace and collaborate together with the knowledge, projects, documents, and content inside of the workspace.
Step 4: Create Your Desired Document
Once you are in the workspace, click on the 'Create New' button. Select 'From Template' in the dropdown.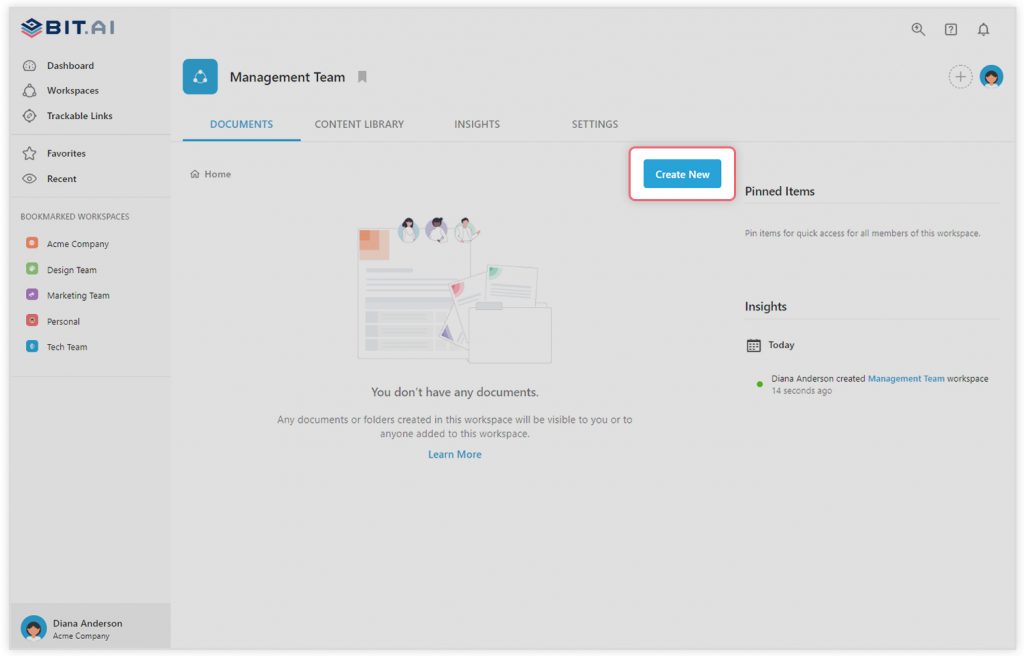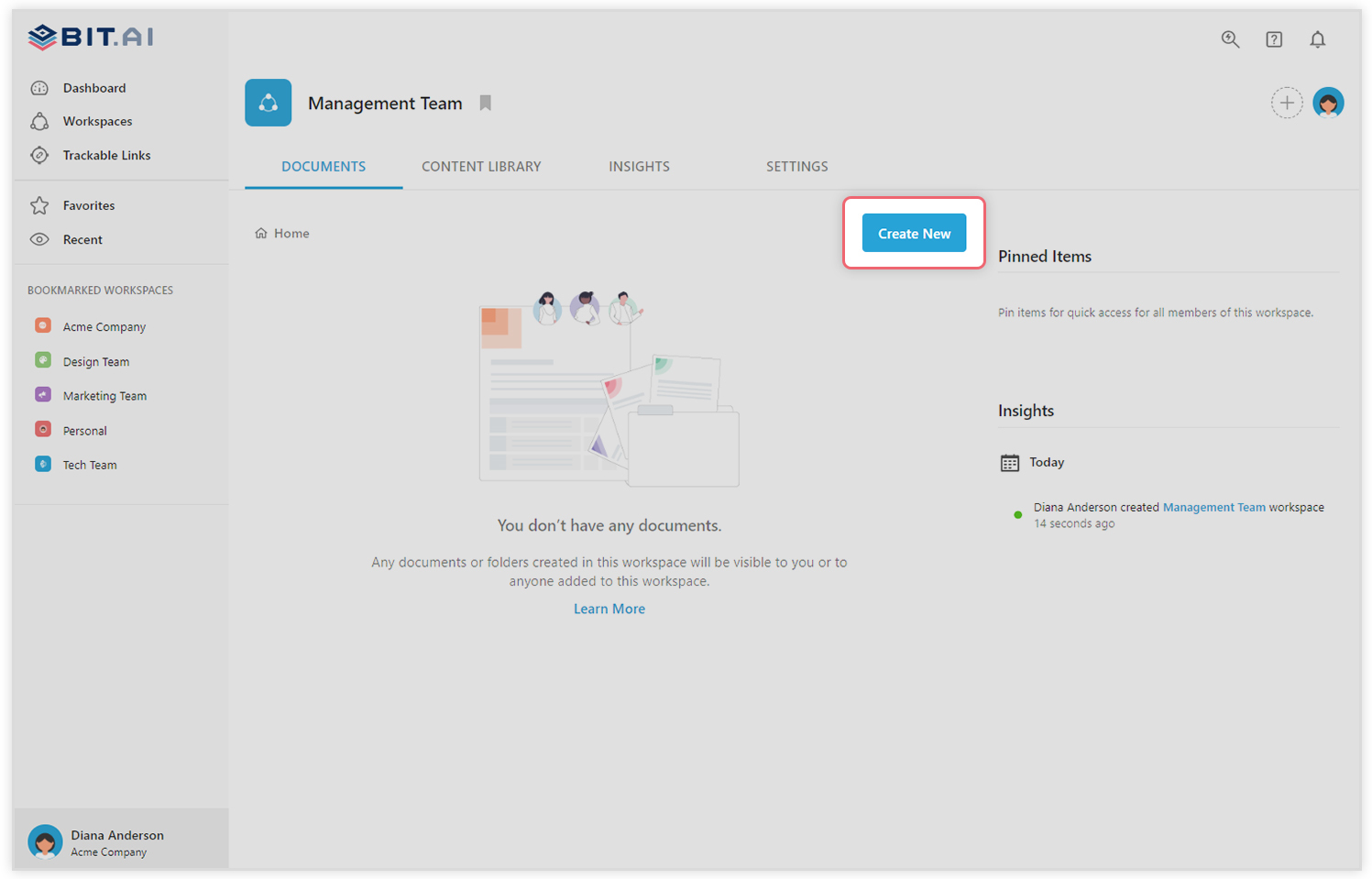 A pop up will display allowing you to select a template from the gallery. In the search box on the top left corner, you can search for an "RFP template". Once your desired template pops up, click on it and click on the "Use Template" button on the bottom right corner.
That's it! Your RFP document is ready for use!
Our team at bit.ai has created a few awesome business templates to make your business processes more efficient. Make sure to check them out before you go, your team might need them!
Over to You!
We are sure you now have a better idea of what a request for proposal is and how to create one effectively. It's time to gather your team around and write down the key details you need for your upcoming project.
Once you have everything ready, simply plug all that info into our awesome RFP template and sit back! If you need any help with the RFP template or want to know how Bit can help your business, let us know by tweeting us @bit_docs. Cheers!
Further reads: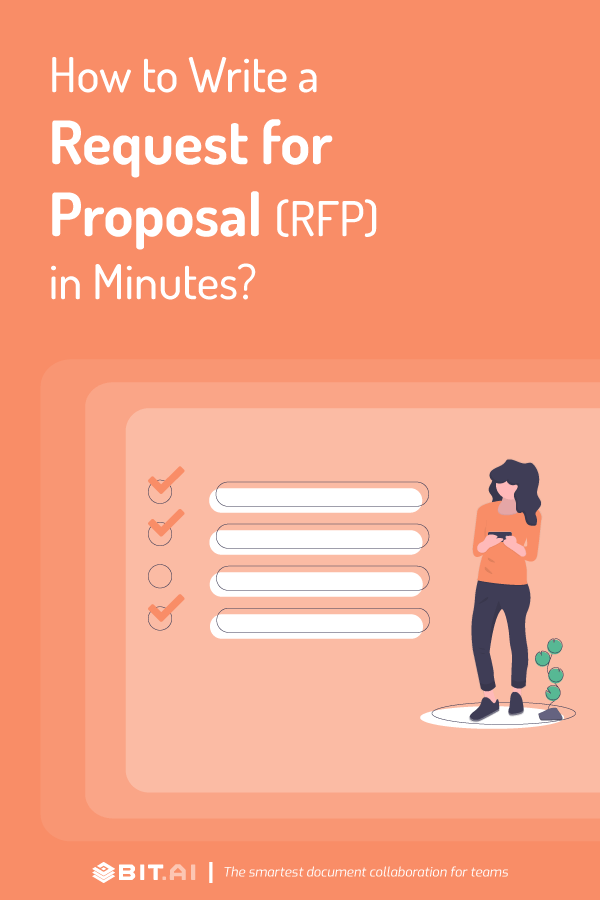 Related posts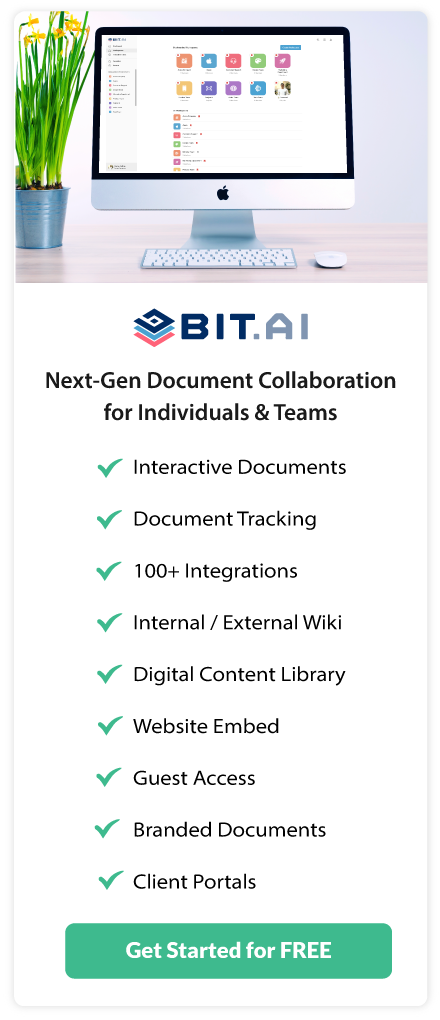 About Bit.ai
Bit.ai is the essential next-gen workplace and document collaboration platform. that helps teams share knowledge by connecting any type of digital content. With this intuitive, cloud-based solution, anyone can work visually and collaborate in real-time while creating internal notes, team projects, knowledge bases, client-facing content, and more.
The smartest online Google Docs and Word alternative, Bit.ai is used in over 100 countries by professionals everywhere, from IT teams creating internal documentation and knowledge bases, to sales and marketing teams sharing client materials and client portals.
👉👉Click Here to Check out Bit.ai.