A white page, and a blinking cursor: How can a blank document be so intimidating? You might hear the voice of your Ph.D. professor rumbling in your head: "Well done with the research, why don't you put all that data together in a scientific paper so we can get it published?"
Well, it's more challenging than it sounds!
For first-time authors, the chances of writing their own scientific research may both be overwhelming and exciting. Encountered with a mountain of notes, data, remnants of the research process, and days spent doing experiments, it may be daunting to figure out where and how to begin the process of writing a scientific paper!
The good news is, you don't have to be a talented writer to pen-down a good scientific paper, but just have to be an organized and careful writer.
This is why we have put time and effort into creating an exceptional guide on how to write a scientific paper that will help you present your research successfully to your supervisors or publications without any clutter!
Before we begin, let's learn about the touchstones or benchmarks of scientific writing for authors!
What is a Scientific Paper? (Definition)
A scientific paper is a manuscript that represents an original work of scientific research or study. It can be an addition to the ongoing study in a field, can be groundbreaking, or a comparative study between different approaches.
Most times, a scientific paper draws the research performed by an individual or a group of people. These papers showcase valuable analysis in fields like theoretical physics, mathematics, etc., and are routinely published in scientific journals.
Read more: The Ultimate Guide on Technical Documentation
3 Golden Rules of Scientific Writing
According to a study by lijunsun, scientists and writers have identified difficulties in communicating science to the public through typical scientific prose.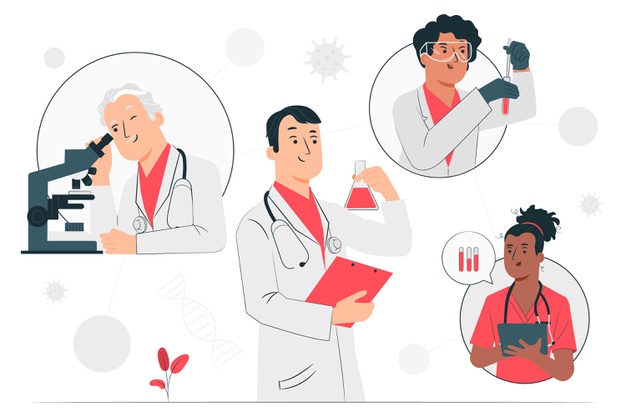 Simply put, it is important for researchers to maintain a balance between receiving respect and recognition for their research in a particular field and making sure that their work is understandable to a wider audience. The latter can be achieved through clarity, simplicity, and accuracy.

Clarity – Research is unambiguous and free of irrelevant conjecture or detail.
Simplicity – Language, sentence, and paragraph structure are easy to comprehend and follow without losing scientific credibility or authority.
Accuracy – Data, figures, tables, references, and citations are illustrated verifiably and honestly.
Why are Scientific Papers Important?
A scientific paper is both a testing device and a teaching device.
When handled correctly, it empowers you to
Learn and read an assignment carefully,
Research the nuances of your topic,
Refine your focus to a strong,
Offer arguable thesis,
Select the best evidence to prove the analysis of your dissertation.
As a primary teaching device, the scientific paper in your field trains you to self-learn some rules and expectations in terms of:
Writing format,
Appropriateness of language and content,
Submission requirements,
Bibliographic styles, and much more.
As you move onward with your research, you'll find that the scientific paper quickly becomes the educational "coin of the realm." Hence, it's important to approach any scientific paper with zeal for higher learning.
Read more: Technical Report: What is it & How to Write it? (Steps & Structure Included)
How to Write a Scientific Paper? (Steps & Format)
When you begin with writing your scientific manuscript, the first thing to consider is the format and order of sections in relation to your research or the information you want to showcase.
A scientific paper follows the conventional format of research-based writing, which provides a deeper understanding of the purpose of each section. The structure starts with:
Step 1. Add Title in the Paper
A title should be of the fewest words possible, accurately describing the content of the paper. Try to eliminate unnecessary words such as "Investigations of …", "A study of …", "Observations on …", etc.
An improperly titled scientific paper might never reach the readers for which it was intended. Hence, mention the name of the study, a particular region it was conducted in, or an element it contains in the title.
Step 2. Mention Keywords List
A keyword list offers the opportunity to add keywords, in addition to those already written in the title. Optimal use of keywords may increase the chances of interested parties to easily locate your scientific paper.
Step 3. Add Abstract
A well-defined abstract allows the reader to identify the basic content of your paper quickly and accurately, to determine its relevance, and decide whether to read it in its entirety. The abstract briefly states the principal, scope, and objectives of the research. The abstract typically should not exceed 250 words. If you can convey the important details of the paper in 100 words, do not try to use more.
Step 4. Start with Introduction
An introduction begins by introducing the authors and their relevant fields to the reader. A common mistake made is introducing their areas of study while not mentioning their major findings in descriptive scientific writing, enabling the reader to place the current work in context.
The ending of the introduction can be done through a statement of objectives or, with a brief statement of the principal findings. Either way, the reader must have an idea of where the paper is headed to process the development of the evidence.
Step 5. Mention Scientific Materials and Methods Used
The primary purpose of the 'Materials and Methods' section is to provide enough detail for a competent worker to replicate your research and reproduce the results.
The scientific method requires your results to be reproducible, and provide a basis for the reiteration of the study by others. However, if case your material and method have been previously published in a journal, only the name of the study and a literature reference is needed.
Step 6. Write down Results
Results display your findings, figures, and tables of your study. It represents the data, condensed, and digested with important trends that are extracted while researching. Since the results hold new knowledge that you are contributing to the world, it is important that your data is simply and clearly stated.
Step 7. Create a Discussion Section
A discussion involves talking and answering about different aspects of the scientific paper such as: what principles have been established or reinforced; how your findings compare to the findings of others, what generalizations can be drawn, and whether there are any practical/theoretical implications of your research.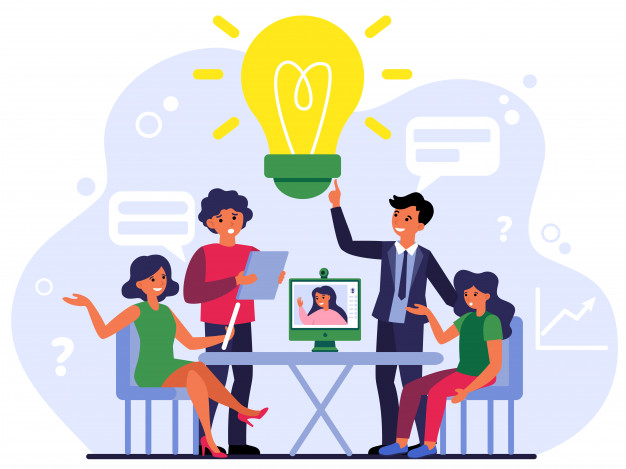 When you address these questions, it is important that your discussion is based on the evidence presented in the results section. Try not to extend your conclusions beyond those that are directly supported by your results.
Step 8. Mention References
A list of references presented alphabetically by author's surname, or number, based on the publication, must be provided at the end of your scientific paper. The reference list must contain all references cited in the text. Include author details such as the title of the article, year of publication, name of journal or book or volume, and page numbers with each reference
Now that you know the key elements to include in your scientific paper, it's time to introduce you to an awesome tool that will make writing a scientific paper, a breeze!
Ditch Your Boring, Old Editor, and Write a Scientific Paper the Smart Way with Bit.ai
Bit.ai is a new-age documentation and knowledge management tool that allows researchers and teams to collaborate, share, track, and manage all knowledge and research in one place. Bit documents, unlike your standard Word Docs or Google Docs, are interactive. This means that authors can use Bit to create interactive, media-rich scientific papers easily!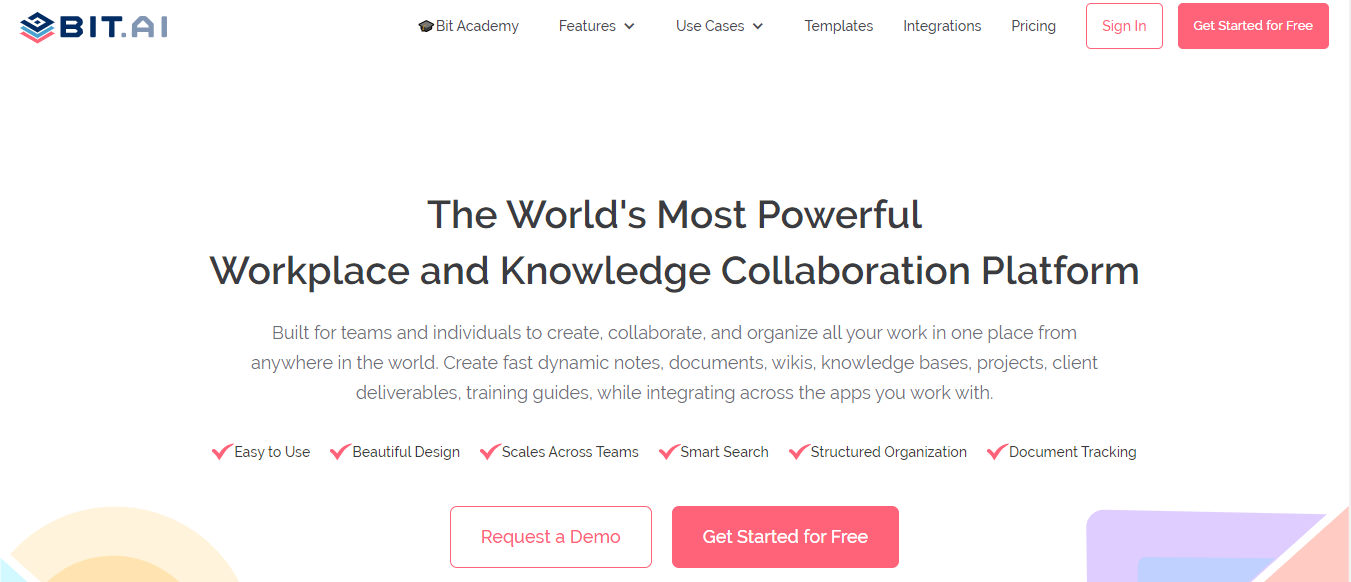 Bit documents come alive and help you present research work beyond just plain boring text. You can add rich media like YouTube videos, Google Docs, One Drive, Excel Spreadsheets, SlideShares, etc. Basically, anything on the internet with a link can be shared and Bit will automatically turn it into visual content.
Thus, Bit brings together everything you need to conduct and write a comprehensive scientific paper under one roof, cutting down your efforts in half! Bit has a super easy and fun interface, making onboarding new users easier than ever!
All-in-all Bit is like Google Docs on steroids! So, no more settling for those boring text editors when you have an excessively robust solution to walk you through!

Still, not sure how Bit can help you write the perfect scientific paper to woo your readers? Let's see some more of Bit's awesome capabilities:
Organized workspaces and folders – Bit brings all your research in one place by allowing you to organize information in workspaces and folders. Workspaces can be created around projects, studies, departments, and fields. Everyone added to a workspace can access and collaborate on its content. Inside each workspace, you can create an unlimited number of wikis and access your content library.
Content library – Bit has a content library at the workspace level where you can store and share assets. You can save images, files, and content easily and can access it at any point.
Rich embed options – Bit.ai integrates with over 100+ web applications (Ex: YouTube, PDFs, LucidChart, Google Drive, etc.) to help you weave information in their wikis beyond just text and images.
Smart search – Bit has very robust search functionality that allows anyone to find information quickly. You can search for folders, files, documents, and content inside your documents across all of your workspaces.
Interlink documents – Bit allows authors to create unlimited documents and interlink them to create wikis that expand the knowledge base. Simply highlight the words and you have the option to create a new document.
Permission & sharing access – Bit supports features like document tracking, cloud upload, templates, document locking, document expiration, password protection, etc.
Our team at bit.ai has created a few awesome templates to make your research process more efficient. Make sure to check them out before you go, your team might need them!
Read More: How Bit.ai Can Help You Manage Your Academic Research?
Over to You!
Scientific papers are the medium through which scientists report their work to the world. Their professional reputation is based on how these papers are acknowledged by the scientific community.
No matter how great the actual experiment is, a poorly written scientific paper may negatively affect one's professional honor, or worse, prevent the paper from being published at all. Therefore, it is extremely crucial to learn everything about writing a scientific paper.
There is no better tool than Bit to help you save time and energy required for the whole writing process. It's time to make a mark in the scientific community by showcasing a well-crafted scientific paper with Bit. If you want any further assistance in presenting your research, let us know by tweeting us @bit_docs. Cheers!
Further reads: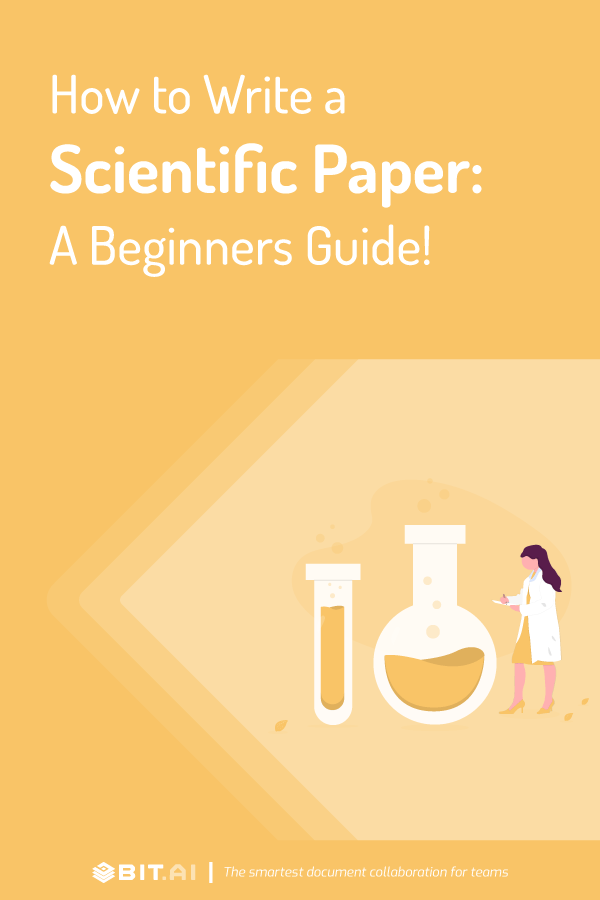 Related posts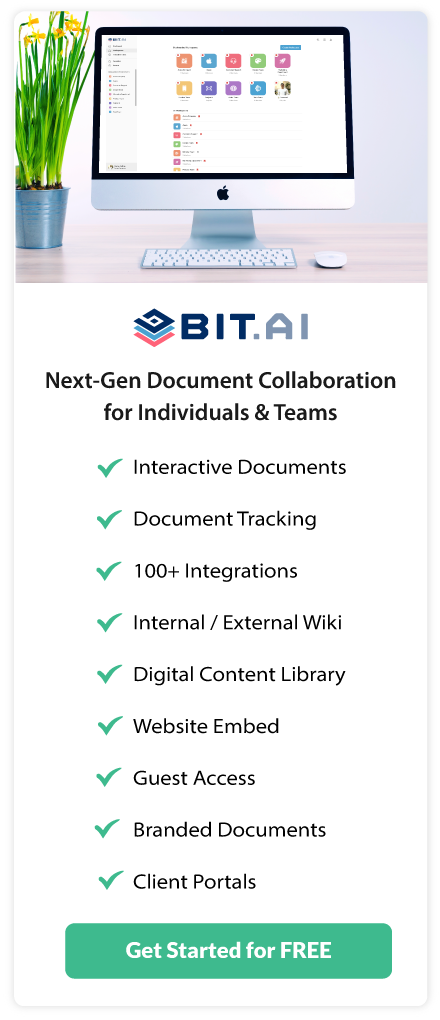 About Bit.ai
Bit.ai is the essential next-gen workplace and document collaboration platform. that helps teams share knowledge by connecting any type of digital content. With this intuitive, cloud-based solution, anyone can work visually and collaborate in real-time while creating internal notes, team projects, knowledge bases, client-facing content, and more.
The smartest online Google Docs and Word alternative, Bit.ai is used in over 100 countries by professionals everywhere, from IT teams creating internal documentation and knowledge bases, to sales and marketing teams sharing client materials and client portals.
👉👉Click Here to Check out Bit.ai.