Every student is asked to write a research paper at least once in their lives. As a result, they often feel a bit of confusion or anxiety since writing a research paper is widely considered a tough task. For starters, it requires well, a ton of research! However, since writing a research paper is an indispensable part of academics, it should be embraced with open arms…
A research paper is a type of academic writing based on its author's independent research on a distinct topic. It also includes a complete analysis of the research along with the author's interpretation of the finding and further use cases.
Most people find writing research paper intimidating and for a good reason. Writing a comprehensive research paper requires analytical as well as research skills. Piecing together findings from different sources and forming meaningful interpretations can be a bit tough.
To make this process easier for you, we have decided to share a free research paper template with you. But before we dive straight into the template, let us first briefly discuss what a research paper is and what one needs to include in a research paper. Read on…
What is a Research Paper?
A research paper is a study conducted by yourself or analyzed across published information and shared in a report. There is typically a hypothesis, tests, and a conclusion as to what the findings were. In other words, research papers are nothing, but an organized report by a student or an academic which involves researching a topic, taking a stand on said topic, and providing evidence for that position on the topic.
Why Research Papers are Important?
Research papers are an important way of sharing unique findings around a specific question. Writing research papers is considered widely as the primary device for passing knowledge along to those working in your or related fields.
It's an important method of sharing your findings with instructors, classmates, and others in the industry. Unique important insights in research papers have the ability to change thoughts and actions.
It's also important for the validity of your research and others can use your same methodology to verify and replicate your findings. Writing research papers is considered widely as the primary device for passing knowledge along to those working in your or related fields.
‍Read more: How To Write A Case Study (With Template)
What You Should Include in Your Research Paper?
Before drafting your research paper, it's important you understand the key elements of a research paper. A well-written research paper includes the following elements:
Abstract

Add an abstract at the start of your research paper that provides a short summary of the most important elements of your paper.
Introduction
Add an introduction to tell your reader what they will be learning from this research paper.
Headings
Use various headings and subheadings to organize the sections of your paper.
Subheading
Subheadings help make sub-points easy to understand for the reader.
Footnotes: Write any additional notes.
References: List the source of information on your research and data.
Appendix: Any additional or supplementary information.
You can also go through the alternative way and buy college essays to check out how professionals structure their research papers. Now that you know the key elements to include in your research paper, it's time to introduce you to an awesome tool that will make writing a research paper, a breeze!
Read more: Scientific Paper: What is it & How to Write it? (Steps and Format)
Ditch Your Boring and Old Document Editor for Writing Research Papers
Research today is dynamic in nature. We no longer go to the library to study a distinct topic and take notes on a writing pad. Instead, we simply turn on our computers and go online, scan websites, watch videos, study analytics, and manage our research by searching different types of digital content.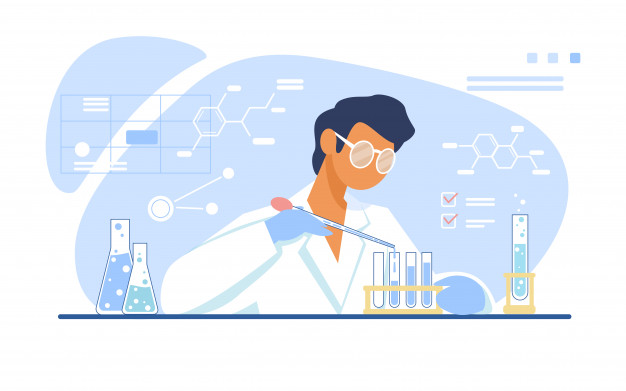 Thus, in order to find a documentation tool for writing a research paper, we need to look not only for distraction-free editors, but also for tools which help them manage all this research work, collaborate with fellow researchers and authors, and connect with them in real-time to get the work done quickly and effectively.
In other words, in order to create an awesome research paper that gets the respect it deserves, you need the right tool. This is where Bit comes in.
Read more: How to create a UX Research Plan Document?
Write Your Research Paper the Smart Way with Bit.ai
Bit.ai is a new-age documentation and knowledge management tool that allows researchers and teams to collaborate, share, track, and manage all knowledge and research in one place.
Bit documents, unlike your standard Word Docs, are interactive. This means that students and academics can use Bit to create interactive, media-rich research papers easily!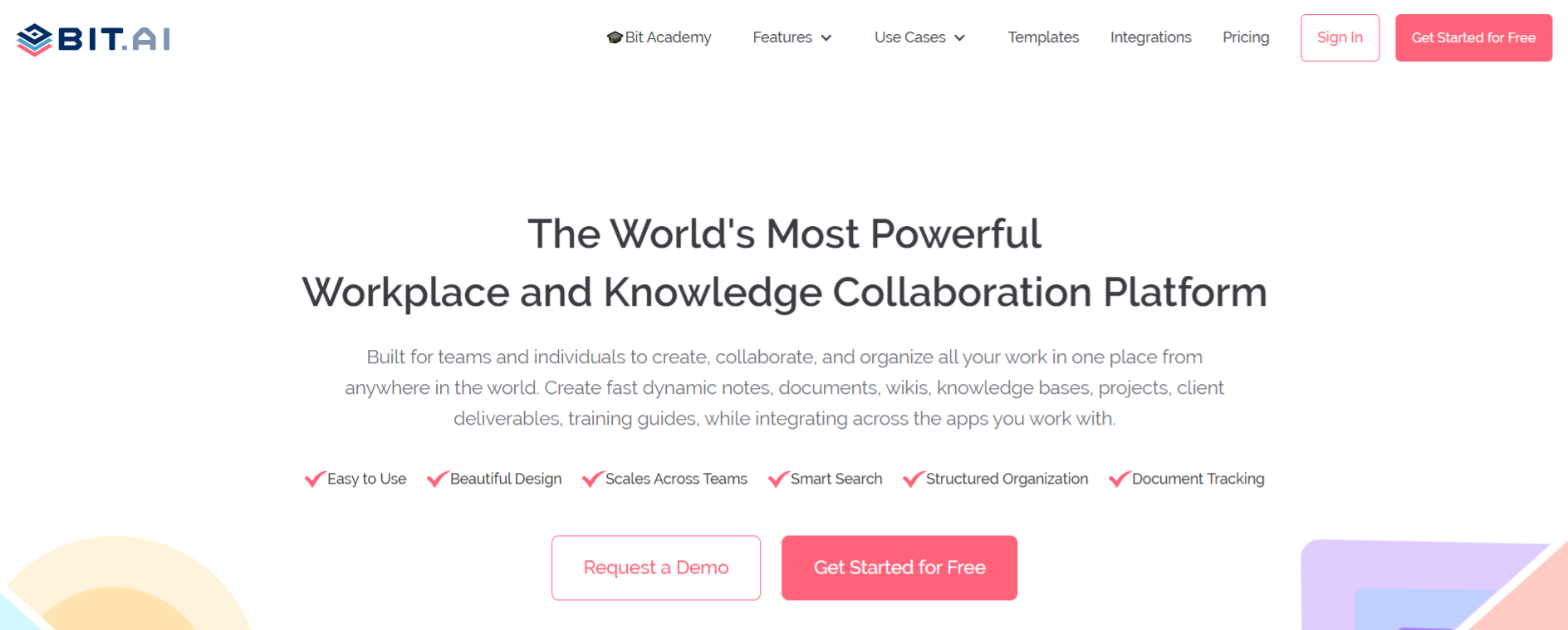 Bit documents come alive and help you share research work beyond just plain boring text. You can add rich media like YouTube videos, Google Docs, One Drive, Excel Spreadsheets, SlideShares, etc. Basically, anything on the internet with a link (i.e. https://example.com) can be shared and Bit will automatically turn it into visual content.
Thus, Bit brings together everything you need to conduct and write a comprehensive research paper under one roof, cutting down your work in half! Bit has a super easy and fun interface, making onboarding new users easier than ever!

Create Interactive Research Papers: Wow your peers by creating interactive research papers with Bit. You can add content from over 100+ various applications that will live inside of your Bit documents.
Add Excel spreadsheets, PDFs, Google Forms, Gantt charts, social media posts, YouTube videos- basically anything on the internet with a link, and Bit will automatically convert that into live content living inside your proposal!
Recommended power links and files you can add to your research paper:
Weblinks
PDFs, PowerPoint in Google Drive/OneDrive
Google Sheets, OneDrive Excel, Airtable
YouTube, Vimeo
Social Media posts
Draw.io & Lucidcharts
Collaboration: Multiple people can simultaneously collaborate on a Bit smart document in real-time. As research can take up a lot of time and effort, invite colleagues or fellow classmates to help you out and share the content they find in a common workplace.
It's a wonderful way to conduct research by working simultaneously with your peers and superiors. Thanks to its smart editor, Bit makes the process of documentation and content creation quick and easy.
Content Library: Bit has a content library that you can use to save the images, files, and digital content you want to your research so that you can access and reuse them easily. This brings all your content and information under a single roof and makes it easy for you to organize the data you need.
Workspaces: Smart workspaces are created around projects, teams, departments, and clients to keep your research data and information organized. Workspaces make it easy to collaborate and ensure that the right team members have access to the right documents at the right time. They are fluid so your information can move through your organization's workflows.
Search: Bit documents also support smart search, which allows anyone to search and find any files, documents, etc. quickly and easily across all of their workspaces. With the ability to effectively label content, users can search their digital assets using keywords, titles, descriptions, or tags. They can even search for files based on their source. (i.e., YouTube).
Manage Permissions: Bit allows users to manage permissions and information access that suits your organizational needs. It supports features like document tracking, password protection, file access restrictions, etc that help keep your important information safe.
Bit provides a common workplace for researchers to collaborate with peers, share their research and knowledge, brainstorm ideas, store digital assets, and innovate together. The best part is that this knowledge is safely secured in your workspaces and can be shared (or kept private) with anyone in your organization!
Here are some of the main benefits of using Bit:
Collaborate in real-time
Interlink research papers and other documents
Create fully responsive documents
Create research papers only visible to yourself or your classmates
Track engagement on shared research papers with classmates, colleagues, instructors, etc.
Embed your research paper onto any website or blog.
To make the process of creating your research paper easier, we have created a ready-made research paper template for you! Check it out below: 

How to use Research Paper Template with Bit
The process of creating a research paper on Bit is insanely easy! Just follow these four simple steps to create a research paper quickly:
Step 1: Create a Bit Account
Go the home page of Bit.ai and click on Get Started for Free or Sign Up to get started. Enter your email address to sign up. Once in, you can create your personal profile.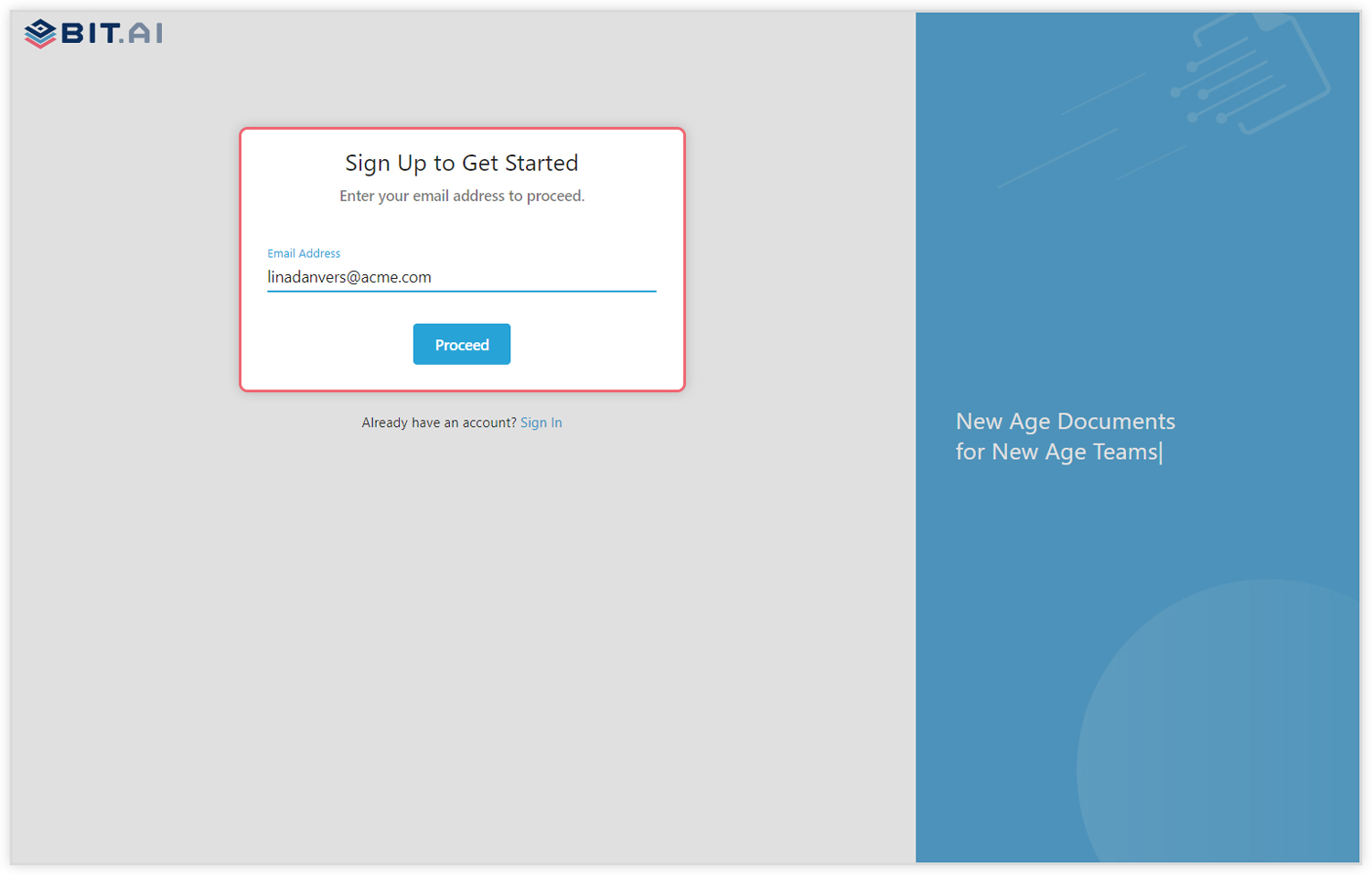 Step 2: Create a Workspace
Workspaces are where the work gets done. Click on the 'Create Workspace' button on the right. A popup will show up prompting you to add a name for your new workspace.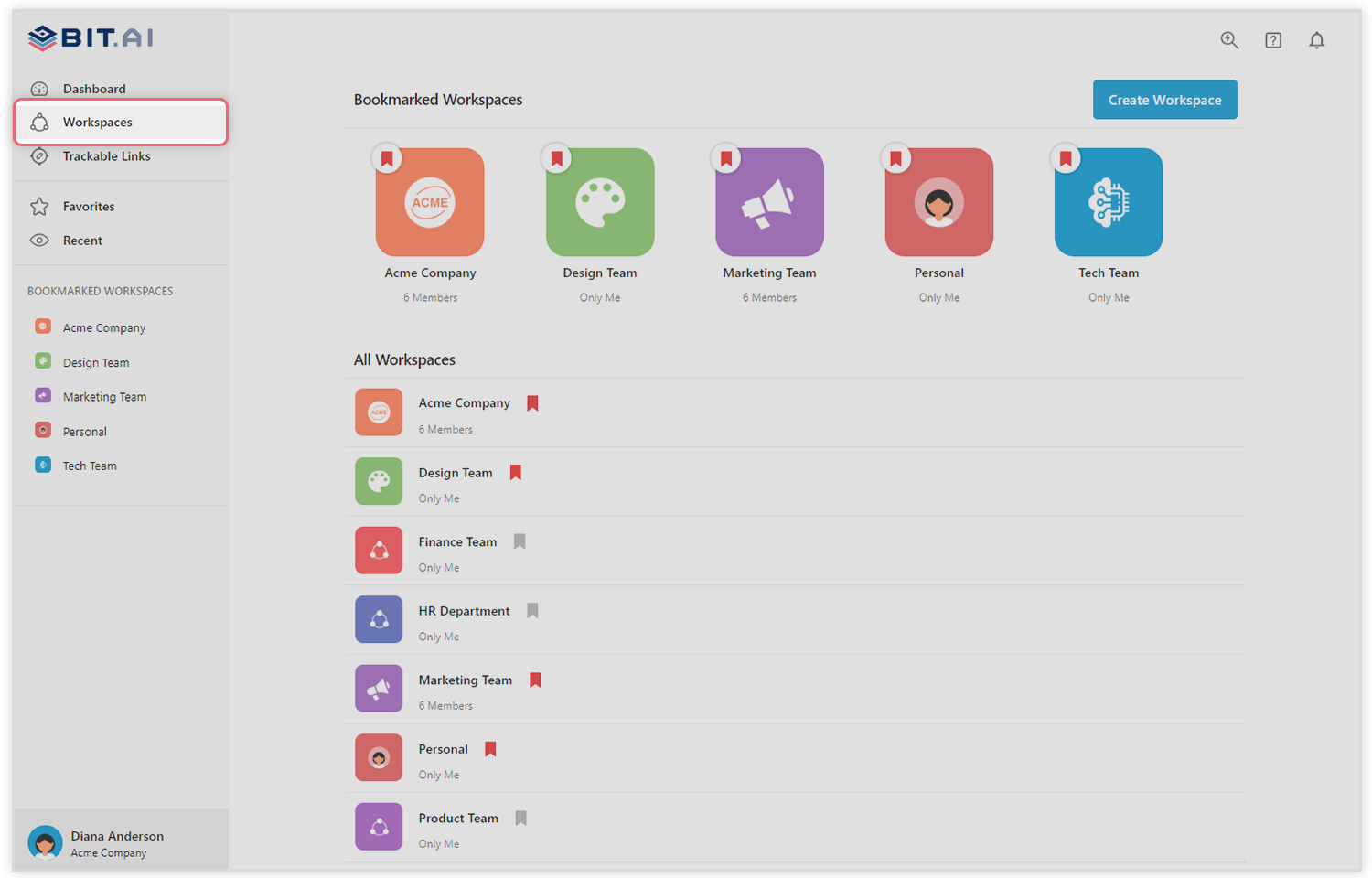 You can create a workspace around a team, department, large project, client, partner, etc. Inside each workspace, you can create an unlimited amount of Bit documents and access your content library (storage area for all of your digital assets – web links, files, cloud files, rich embeds, etc.).
Step 3: Add Team Members
Bit allows your team members to collaborate in real-time and get work done. Collaboration starts at the workspace level.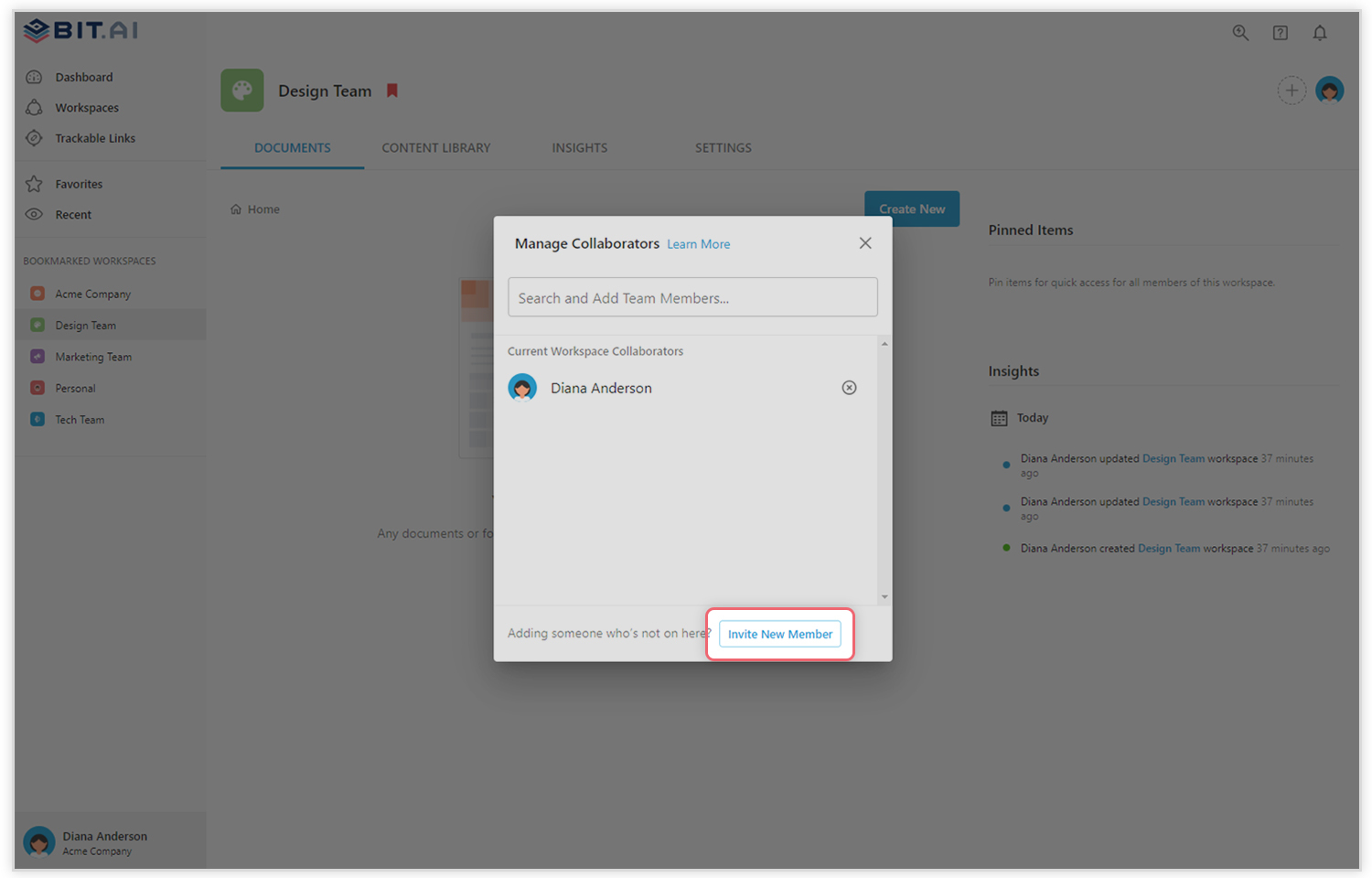 You create private workspaces by default. However, you can invite others to join you inside of a workspace and collaborate together with the knowledge, projects, documents, and content inside of the workspace.
Step 4: Create Your Desired Document
Once you are in the workspace, click on the 'Create New' button. Select 'From Template' in the dropdown. A pop up will display allowing you to select a template from the gallery.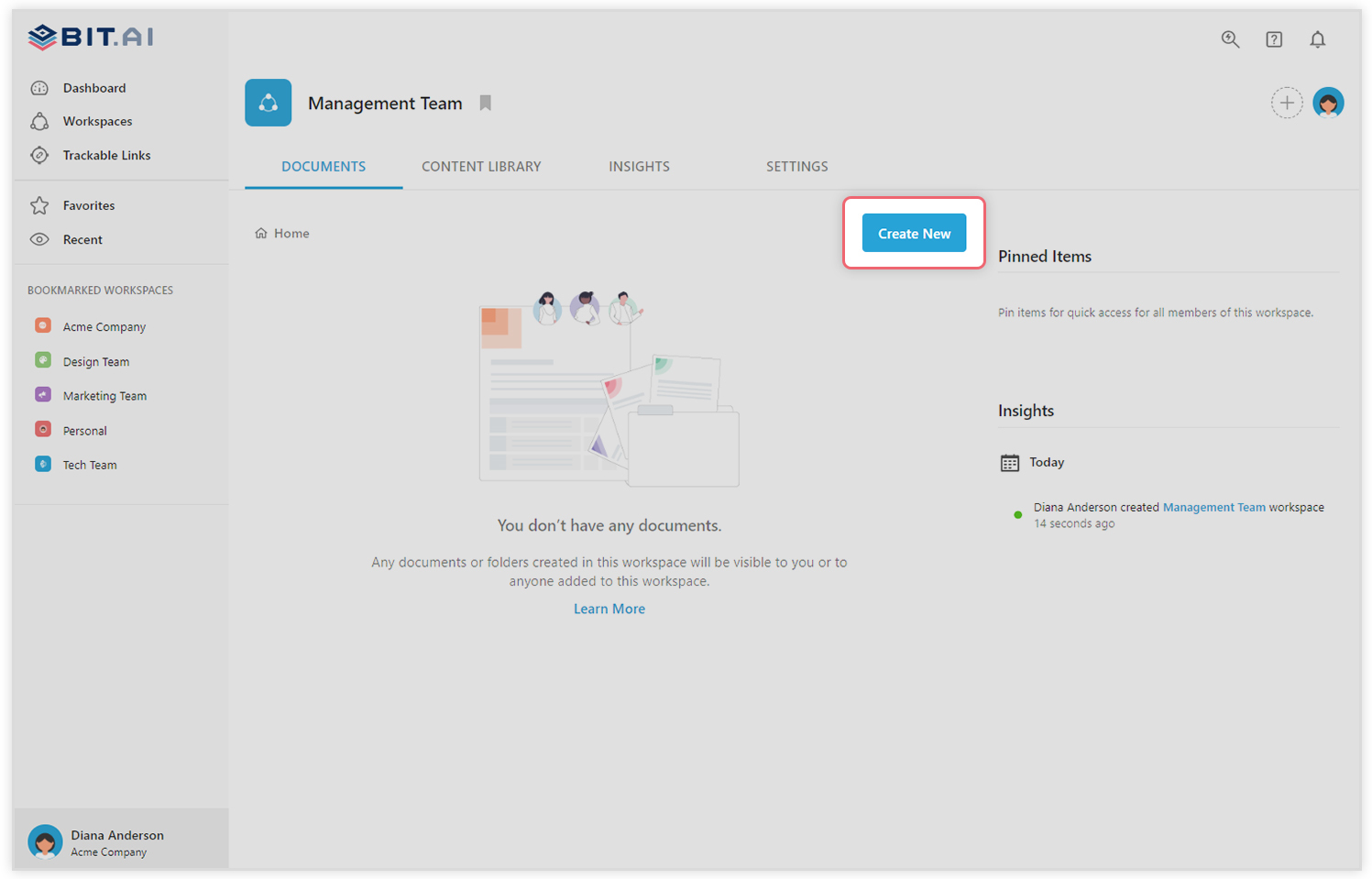 In the search box on the top left corner, you can search for the "research paper template". Once your desired template pops up, click on it and click on the "Use Template" button on the bottom right corner.
That's it! Your research paper document is ready for use!
Our team at bit.ai has created a few awesome templates to make your research process more efficient. Make sure to check them out before you go, your team might need them!
🎥Watch this video to learn more👇
Over to you!
Writing a research paper can be overwhelming. Bit makes this long and tiring task easy to manage by allowing users to store all of their research data in one place. With the ability to collaborate with peers and friends, you can quickly take feedback from trusted sources and get work done quickly.
Moreover, using a research paper template can significantly reduce the time and effort required to create such documents. If you need any help with the research paper template or want to know how Bit can help you, let us know by tweeting us @bit_docs. Cheers!
Further reads: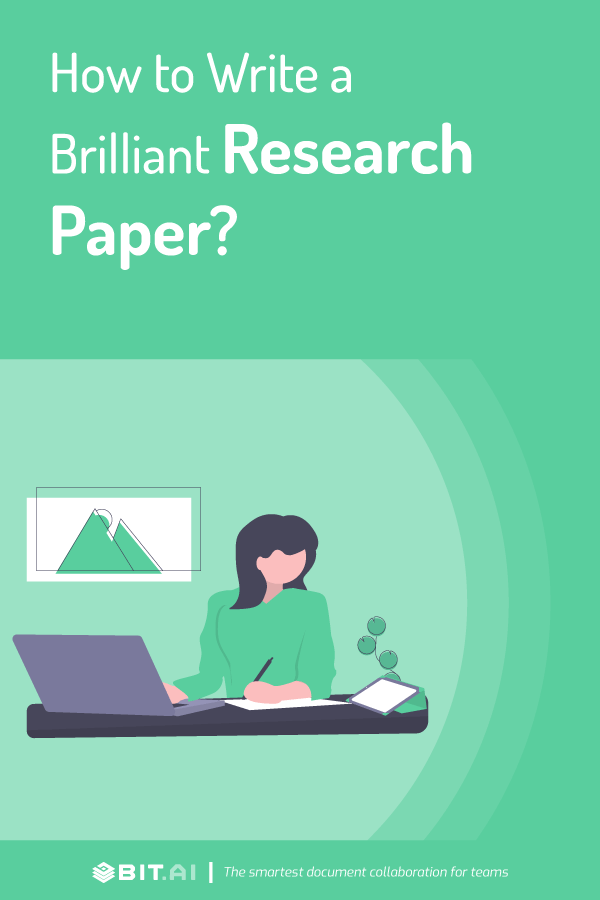 Related posts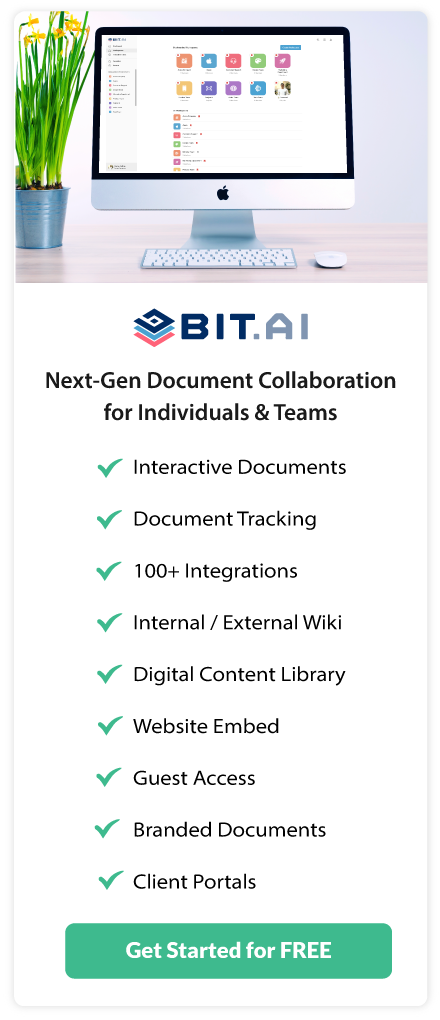 About Bit.ai
Bit.ai is the essential next-gen workplace and document collaboration platform. that helps teams share knowledge by connecting any type of digital content. With this intuitive, cloud-based solution, anyone can work visually and collaborate in real-time while creating internal notes, team projects, knowledge bases, client-facing content, and more.
The smartest online Google Docs and Word alternative, Bit.ai is used in over 100 countries by professionals everywhere, from IT teams creating internal documentation and knowledge bases, to sales and marketing teams sharing client materials and client portals.
👉👉Click Here to Check out Bit.ai.