Theoretically speaking, managing a project would seem like a very simple task. Defining a scope, dividing it into small manageable tasks, and distributing it amongst your team members. Easy right?
Well, any individual who has practically headed a project would know that this is further away from the truth.
Managing a project requires a lot of planning, dedication, discipline, attention to detail, and thorough people management abilities. It means ensuring that the maximum output is being achieved in a minimum time and that the team is working at its best.
This means that you need to have a clear idea of what you want from the project and how you are going to achieve it. Planning can help you in making better use of your time.
A study shows that nearly 23 working hours a week and 16 days a year are wasted by employees in purposeless meetings and searching for documents.
This can be avoided if you follow well-structured workload management and planning. It is a very difficult task to accomplish but it is just as important to do it. Do it well and the whole task will seem easier and exciting, do it poorly and you will never be able to accomplish your goals.
If you are wondering what workload management is and looking to learn more about it, then you are at the right place! This blog will help you learn everything you need to know about workload management, from its meaning to importance to the how-tos of it all.
So are you ready to learn about workload management? Then, dive right in!
What is Workload Management? (Definition)
Workload is basically the amount of work done by an employee in a given period of time. The technique of dividing and managing the work amongst the employees is known as workload management.
It can be defined as the strategic process of planning, scheduling, and distributing work amongst the workforce in a manner that ensures maximum productivity and gives the team members a sense of achievement and satisfaction instead of overwhelming them.
Workload management requires you to know and understand the strengths and weaknesses of your team members and keep them motivated to deliver quality work. It also means you need to have the right people with the right qualifications and capabilities with the right responsibility and work.
After that, it is a matter of effective and strategic planning along with regular employee engagement and motivation.
But what is the point of workload management? Why is it so important? What makes it hold such an important value in the organizations? Let's find out!

Why is Workload Management Important?
Well, on face value workload management is crucial for efficient work and employee well-being – two things that are most important for any organization.
Poor workload management leads to feelings of dissatisfaction, stress, and inefficiency. It can deter the workforce from accomplishing important tasks leading to poor output. Feelings of negativity can prevail which can lead to serious setbacks.
Studies show that 46% of work-related stress in the US is because of an overwhelming workload. Another research shows that 80% of global knowledge workers report feeling overworked and close to burnout.
These are some of the most well-known problems at work, and they can be resolved through proper workload management.
If the workforce is kept happy and satisfied, the work environment is more positive and attracts more people to the organization. On the other hand, efficient and quality work ensures that the company never runs out of customers.
The relevance of workload management can be understood by the fact that it can make employees give their potential best and at the same time leave them satisfied with their job. In one swoop, workload management solves most of the problems a workforce might face.
Now that we have established a basic definition and importance of workload management, we need to now understand what it takes to practically get it done.
How To Manage Workload Smoothly? (Process to Follow)
1. Dedicate Ample Time for Planning
Theorizing and planning a roadmap is one of the most essential parts of workload management. Dedicating an ample amount of time to plan tasks in detail and working out a flow chart will help you go a long way in managing the workload of the team.
An efficient and comprehensive plan can make the task seem easier for the employees. It also gives you a bird's-eye view of the task and can help you keep track of it during the phase of the application.
The planning of a task will include dividing the work into smaller parts, naming them, giving them detailed descriptions, and assigning the right team member for that task.
Setting an estimated time of completion is also an essential part of planning as it gives the employee a set goal and deadline that he can work towards. It will help you in keeping a track of progress later on.
2. Understand Your Resources
It is essential that each and every part of the workforce is at the right place doing the right job to work like a well-oiled machine. Knowing the capabilities and limitations of your team members is of utmost importance to ensure that you don't overburden them or underutilize their potential.
You also need to keep a track of their availability and willingness to work on the project beforehand so that you can optimize their capabilities when the time comes. Keeping your employees in the loop about their tasks and when and where you see them coming in makes the going smooth.
3. Estimate Tasks and Set Deadlines 
As we mentioned in the planning section, it is imperative to keep an estimated time for completion that you can refer to at a later point. Doing this along with setting achievable deadlines will help you to manage the task intelligently and prevent work overloads in the team.
Knowing the efficiency and capabilities of your members as we discussed in the previous point, will help you in giving the right deadline to the right people without overwhelming them. This will aid you in keeping track of all the work and knowing what's lagging behind.
4. Distribute Work Equally and Fairly
It is essential that you divide the work amongst your team members in an equal and fair manner. Equal in this case doesn't necessarily mean the same amount of work for all members but the distribution of work based on their capabilities and work output.
Keeping transparency about this amongst your team members fosters a healthy work environment and optimizes everyone's skills and talents. To do this efficiently you need to have real knowledge about your employees, give experienced and high-performing employees the high-pressure work and introduce the beginners to relatively easier work so that they thrive in such situations and gain confidence from their experience.
Read More: Manage your Distributed Team with help of these Tips &Tools!
5. Use Sub-tasks and To-do Lists
If you want to make a good house, you focus on laying down the bricks perfectly. A whole task might seem too overwhelming on its own, but dividing it into small chunks eases down the pressure, and dividing those chunks into smaller chunks of work makes it, even more, easier to manage.
Breaking down each task into sub-tasks is a part of planning where you also get an idea about every detail at the ground level. This makes you engage with that task and discover what might or might not work. It will help in analyzing and foreseeing any future problems that might occur during the working of the task and how to deal with them.
Creating a to-do list gives each and every day a sense of purpose to the employee and a set of goals that they can achieve by the end of the day. Having a set goal for the day is much more comforting and purposeful than working tediously towards an end that seems too far. What's more? There is something very satisfying about checking off a list of tasks every day.
Check out To-do list template curated by our team at Bit.ai: To-do List Template
6. Map Out the Relationship of Tasks
While dividing a big task into smaller chunks, it is very easy to forget how some of those chunks are co-dependent. We often see that a big task is mostly dependent on teamwork. The work of each member of the team is dependent on the work of other team members. Like small pieces of a big puzzle.
Hence it becomes important to have an idea of the tasks that are dependent on each other and can't happen till one of them is completed. It is the job of every team member to ensure their part of the work is done and passed on to the next employee for the next step.
This ensures that work is not lagging behind. You cannot skip steps while climbing a steep ladder. This will help you in recognising which part of the task is lagging behind and who is responsible for it so that you can take the necessary action to continue the smooth flow. Knowing about them in advance will help you in coming up with contingency plans and ensuring that work productivity doesn't suffer.
Read More: 12 Efficient Ways To Manage Teams This Year!
7. Keep a Priority List
Knowing which of our tasks and resources are more important makes you stay true to the project. It ensures that you always have a clear picture of what you want and are working towards.
This in turn makes you think rationally and logically ensuring that the priority of the best work remains on top. It also makes decision-making a little easier as your priorities always dictate that. Your priorities can range from people to the quality of work to a certain deadline and even finances.
8. Carry Out SMART Planning
A study shows that most managers waste three hours a week handling unforeseen situations and problems. This can be avoided through SMART planning. In business terms, SMART is an acronym for Specific, Measurable, Attainable, Relevant, and Time-bound. These five elements will simplify your workload management.
Specific means bounding your target to achievable goals and keeping the goal in the frame and only focussing on them and nothing else.
Measurable means quantifying your efforts and tasks which makes it easier to keep a track of them and helps in evaluating what exactly needs to be done and in how much time. This makes it clearer and comprehensible to everyone.
Attainable relates to setting goals that are achievable. This means that the goal you set for yourself and the team should not be too steep to accomplish nor should it seem like you're not challenging yourself at all.
Relevant means that the goal set by you complies with exactly what the business needs are and that you are doing the right work to achieve it.
Time-bound means associating it with a deadline. This is because human nature tends to work more efficiently and more productively when there is an active deadline to meet, so setting a deadline that perfectly matches the work speed and productivity of the specific employee should do the trick.
9. Avoid Multitasking
A human mind works at its best when its entire focus and dedication is on one thing. It not only ensures better output and efficiency but also makes sure that one is not overwhelmed with anything and helps us stay relaxed.
Accomplishing one task at a time should be the priority and exactly what we should be working towards. However it is a well-known fact that more often than not we have no other choice but to multitask, so consider it a victory if you are able to avoid it more often than not.
10. Conduct Regular Meetings and Feedback
Gathering the team members together once a week or every two weeks helps you keep a track of the work as well as the efficiency rates. It also serves as a good platform for feedback sessions that can help you and the team in crunch situations.
Hence such sessions should be conducted and the employees should be encouraged to give feedback so as to improve the work output and the task itself. Good management skills and a talent for active listening are essential for this to work.
Tools that Can Help with Workload Management

Bit.ai is the most powerful document collaboration and content management platform that helps you create, manage, share, and track all your knowledge under one roof! It's a great tool for managing all your workload.
How? Because Bit provides a central hub for employees to simultaneously collaborate on multiple smart documents in real-time. You can create fast dynamic notes, documents, wikis, knowledge bases, projects, client deliverables, training manuals, and much more.
The more tools you use to make your work life better, the more your workload increases right? Well, with Bit.ai, you don't have to spend hours jumping from one platform to another to find and share the right information. Bit seamlessly integrates with 100+ platforms, including OneDrive, Google Drive, Typeform, Tableau, & Airtable!
Moreover, on Bit, you can create smart workspaces around projects, departments, teams, and clients to keep your documents, data, and knowledge related to your work organized. These workspaces make it easy to collaborate and manage your workload!
Pricing:
A free plan is available!
Standard plan costs $12/member/month
Plus plan costs $20/member/month
Enterprise plan – contact sales

Wrike is cloud-based work management software that helps teams track, collaborate, and share projects. It is known for planning, streamlining workflows, and providing full control over communication, making it an excellent tool to manage workload.
Wrike gives you a 360° visibility of all your tasks and provides you with real-time updates and alerts to keep track of your progress. Review and provide approvals and feedback to your team using Wrike's built-in proofing and approval system.
This software comes with a highly customizable dashboard that supports an interactive drag-and-drop interface, Gantt chart software, Kanban boards, and more. What's more? Wrike offers several handy integrations and comes with project management templates and enterprise-grade security.
Pricing:
Free for up to 5 users
Professional plan costs $9.80 for up to 15 users
Business plan costs $24.80 for up to 200 users
Enterprise plan – contact for pricing

Next on the list of workload management tools is Monday, an award-winning software that lets you create and manage projects, add tasks, automate workflow, track productivity, and more. It has a clean, intuitive, and highly visual interface that resembles a spreadsheet.
Visualize all your tasks in a list-based view with Monday's Kanban boards and view all your data through its dashboard feature. You can also sync your calendars and set reminders as well on this software.
Monday comes with a set of collaboration and communication features that let you upload and attach files and then invite and collaborate with your team and clients. Moreover, it seamlessly integrates with multiple third-party apps.
Pricing
Pricing starts at $10-$20/user/month.
Pro plan costs $79/month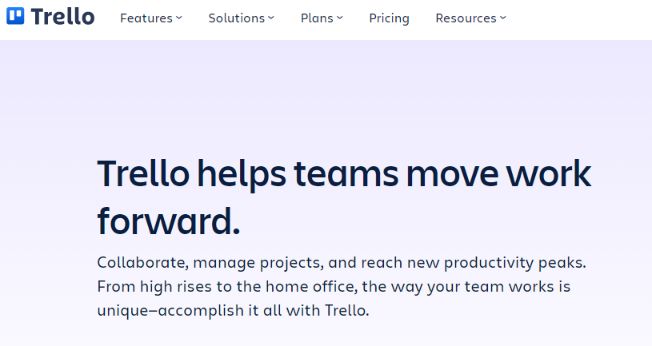 Trello, is a cloud-based work management software that helps you visualize and organize your workflow using Kanban boards. It supports an intuitive and easy-to-use, drag-and-drop interface
With Trello, you can assign, organize, and prioritize your tasks, set deadlines, create checklists, and even track all your work processes. It gives you a calendar view of your task deadlines and sends you alerts and notifications for your task activities.
Trello also helps automate processes using rule-based triggers, due date commands, calendar commands, and by creating a custom board and card buttons. What's more? Trello has unlimited storage and supports an unlimited number of users.
Pricing:
Free version available
Business Class plan costs $9.99/user/month
Enterprise plan costs $17.50/user/month

Asana is a robust cloud-based work management software that helps you plan, organize, and track the progress of your projects and tasks. It has a clean and user-friendly interface that offers drag-and-drop functionality.
Manage multiple projects at the same time and collaborate with your co-workers and teams using Asana and its excellent work management capabilities. It lets you organize your projects and tasks and helps you track them from beginning to end with real-time status updates.
Key features of Asana include task scheduling, task list views, Gantt charts, Kanban boards, calendar views, bug tracking, roadmap planning, backlog management, and lots more. It integrates with multiple third-party applications and even has an offline feature.
Pricing
Free version available with limited functionality
Premium plan starts at $10.99/user/month
Conclusion
Managing a team's workload is no mean feat. There's nothing more challenging than making a proper plan, designing efficient tasks, monitoring important deadlines, and optimizing the skills of the workforce.
The task can seem overwhelming at first glance, but breaking it down into little pieces and working on it one by one makes it doable. Having the right people, the right mindset, and the right intention along with discipline and honesty will always make the task easier and make you capable of doing it.
We hope that this blog has helped you understand a thing or two about workload management, its importance, and strategies to follow in order to create a happy and healthy work environment for your employees.
Now your role is to be a good leader and a focussed human being to successfully execute it! Be that leader and achieve your goals! Best of luck and adios, folks!
Further Reads:
What Are SMART Goals: A Quick Overview With Examples!
Best Roadmap Software You Need to Try (Free & Paid)
Project Timeline: What is it & How to Create it? (Step By Step)
Product Planning: What is it & How to do it? (Process & Steps)
Burn-Up Charts: What are they and How to Create One?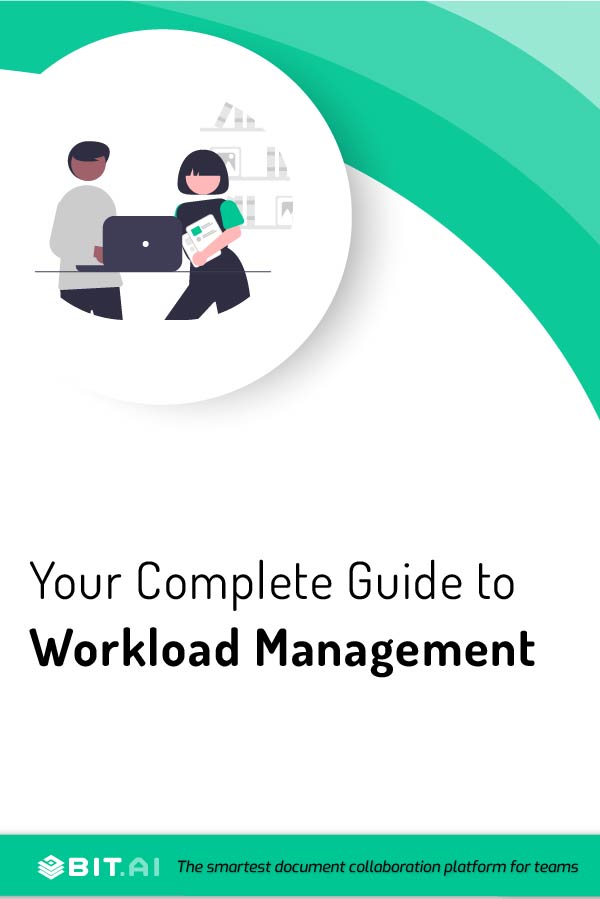 Related posts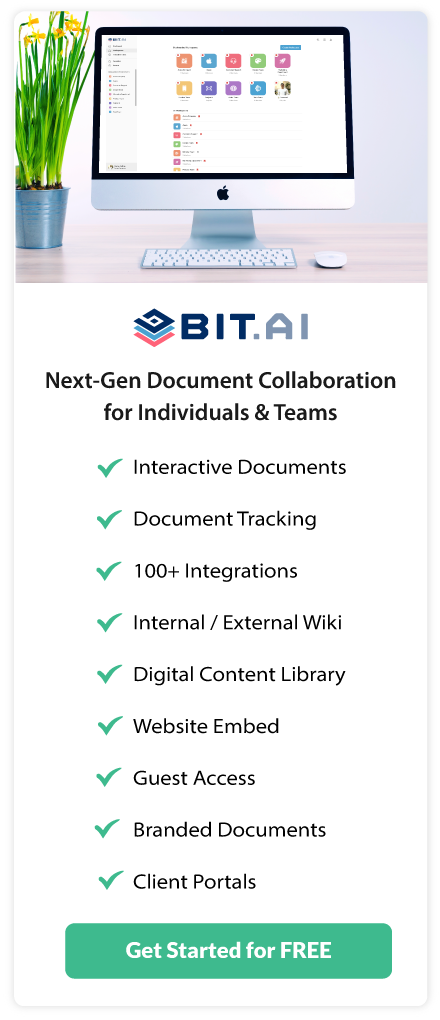 About Bit.ai
Bit.ai is the essential next-gen workplace and document collaboration platform. that helps teams share knowledge by connecting any type of digital content. With this intuitive, cloud-based solution, anyone can work visually and collaborate in real-time while creating internal notes, team projects, knowledge bases, client-facing content, and more.
The smartest online Google Docs and Word alternative, Bit.ai is used in over 100 countries by professionals everywhere, from IT teams creating internal documentation and knowledge bases, to sales and marketing teams sharing client materials and client portals.
👉👉Click Here to Check out Bit.ai.