Congratulations! You have found the perfect candidate that fits best for that new position! But, do you think a firm handshake between you and the new hire is enough?
Maybe! however, for most employers, written contracts are a legal obligation to protect and establish that golden employee-employer relationship.
Simply put, an Employment Contract is a legit document that outlines the duties and regulations between you and your employee legally.
Whether you are a company of two people or 20, wielding a contract is a significant step in the whole hiring process.
Indeed, an employment contract is essential because every action taken in an organization should always be written and put on paper.
But, many businesses- big or small do not have the resources and eventually have to compose their own agreements or contracts.
Seem like a lengthy process? Don't worry, we have got you covered! With simple language, certain components, and knowing how to put it all together, crafting an employment contract can be as easy as a handshake.
Otherwise, you can use a template as the one mentioned at the bottom!
Before we begin, let's take a quick look at what exactly is an employment contract and what are the components one needs to include in these documents.
What is an Employment contract? (Definition)
An employment contract form is written to legally define the relationship between the employee and the employer. Both parties have to agree and sign a written contract before the new hire can start working.
This document ensures employees follow the company as per rules and regulations.
A well-defined contract sheds light on expectations and protects the employer in case of resignation, termination, or salary disputes. It's a replacement for any prior verbal agreements between both sides.
Read more: How to write a Letter of Recommendation

Why Employee Contracts are Important?
An employment contract spells out the obligation and rights of each party- provides job security to the employee and protects the employer from risks like lowered productivity due to unclear working hours.
But, there is more on how important employment contracts are for your business and we've got all the information you need right here.
1. Defined Income and pay rates
Whether an employee is part-time, full-time, or casual, an employment contract helps to define the income and pay rates.
This information inside a document shows an agreement between the employer and employee about salary or wages, leaving no room for miscommunication.
You can also set a fixed annual income and any relevant bonuses, or perks if any!
2. Confidentiality for Employers
This is the primary interest of all employers! Most jobs provide employees with access to confidential company data and information.
Therefore, it's important to add a confidentiality clause in each employee's contract, to protect your company and business.
If an employee was to violate their employment contract in any way, their employers are bound to take legal action against them.
Read more: How to Write an Unavoidable Job Offer Letter
3. Define Clear Protocols for Staff Leave
Employees need to take different times of leave, like sick days, annual holidays, or potential maternity.
Having information about staff leave entitlements in an employment contract means that the process for taking a leave is always consistent and legal, for all staff members.
The contract also clarifies any payments that employees will receive when they take days off work.
How to Make/Create an Employment Contract? Follow these Steps!
A typical Employee Contract should include the following components:
Step 1. Add employment details
Agreement to employers policies, rules & regulations. Some of these details can even include the job description and the team or department with which the employee will work.
Step 2. Mention position related responsibilities
Agreement to the position responsibilities. This section would specifically mention the employment role, title, and responsibilities followed by the candidates.
Step 3. Compensation package
Agreement to the compensation package.  It should include the hourly rate or annual salary information about raises, bonuses, or incentives offered to the employee.
Step 4. Vacation contract
Agreement to the vacation and PTO. Also, explains employee expectations regarding sick days, family emergencies, or unpaid leave.
Step 5.  Employee benefits contract
Agreement to the benefits. It should explain what does the compensation plan includes — dental, medical, eye care, etc. offered by the employer.
Step 6. Add probation period details
Agreement to the probation period for both sides.  Explain what is needed for both parties to entail for the probation before they terminate the relationship.
Step 7. Performance reviews
Agreement to monthly or quarterly reviews. This involves framing an overview of the employee's performance, work, punctuality, and honest feedback from the senior employees.
Step 8. Termination
Agreement to how termination would work.  Next, enter the amount of notice each party is required to give to terminate employment. This notice can be based on employment periods or can be at-will.
Step 9. Non-Competition
Agreement on how to protect the company. This clause prohibits the employee from engaging in any activities that directly or indirectly compete with the employer's business.
and other clauses based on the company's work attributes!
Read more: How To Write An Awesome Cover Letter To Woo Your Recruiters! 
Create a well-defined Employment Contract the Right Way with Bit
After learning about all the key elements on how to write an employment contract, we know you are excited to get on with creating one.
However, what is the purpose of knowledge if you don't have the means to deploy it? That's why we would like to introduce you to Bit, the smartest document collaboration tool to help you create a strong marketing strategy!

Bit.ai is a new-age document management and collaboration tool that helps teams to collaborate, share, track and manage all information in one place. It's the perfect tool to create, store and share Marketing plans.
Apart from marketing plans, one can create everyday documents like ebooks, case studies, onboarding docs, fact sheets, sales decks, project proposals, media kits, and many more.

Bit has an amazing UI that's easy to understand by a new user, making onboarding easier. The user experience is phenomenal too as things flow from documents to workspaces swiftly.
Still not sure how Bit can help you write an impressive marketing strategy to help you execute that business plan? Let's see some more of Bit's awesome capabilities!:
Collaborate in real-time
Multiple people can simultaneously collaborate on a Bit smart document in real-time. Suggest edits, work collectively and ask questions with real-time mentions, and comments.
Interlink business plan documents
Now, you can interlink your contract form with other important assets that are supposed to be posted like pay receipts, offer letters, and more within the platform.
Distraction-free and quick documentation
The best part is Bit's support for Markdown which allows developers to quickly create and format text without any distractions. Once you are done creating your contract, you can easily export it as PDFs, Word files, Markdown, and much more.
Markdown is supported by GitHub and other software development tools, making it easy to share the work you do inside of Bit with other platforms.
Track engagement on shared employee contract documents with HR, partners, etc.
Imagine if you were able to track the time spent by others on your contract, how frequently they were viewed, and if they were viewed at all. Well, Bit allows you to track your documents and gain amazing insights, helping you create an even better version of your documents.
Automated table of contents
Bit also has an automated table of contents based on the headers you add to your document. This makes sure you can scroll to different sections of your marketing strategy quickly as an employer, employee, and for your HR viewing the final published document!
Keep documents safe and secure
Bit allows users to manage permissions and information access that suits your organizational needs. It supports features like document tracking, password protection, file access restrictions, etc. that help keep your important company information safe. This is a must-have feature for all types of employment contracts!
Multiple ways to share
 Bit documents can be shared in a live state meaning that all changes that you make to the document will update in real-time. If you are sharing your documents with clients, they will always get your most up-to-date changes.
You can even embed Bit documents on any website or blog. Since Bit documents render and are responsive, any changes made to these documents will reflect live on the site! Moreover, features like document tracking, password protection, file access restrictions, etc. help keep your contracts and other workplace documents safe.
Now, that you have learned everything about a business plan and how to create one, feel free to check out Bit's amazing Employment contract template to make that planning a success!
To make the process of crafting an Employment contract easier and fun, we have created a ready-made template for you! Check it out below: 

How to use Employment Contract Template with Bit
The process of creating an employment contract document on Bit is insanely easy! Just follow these four simple steps to create an employment contract document quickly:
Step 1: Create a Bit Account
Go the home page of Bit.ai and click on Get Started for Free or Sign Up to get started. Enter your email address to sign up. Once in, you can create your personal profile.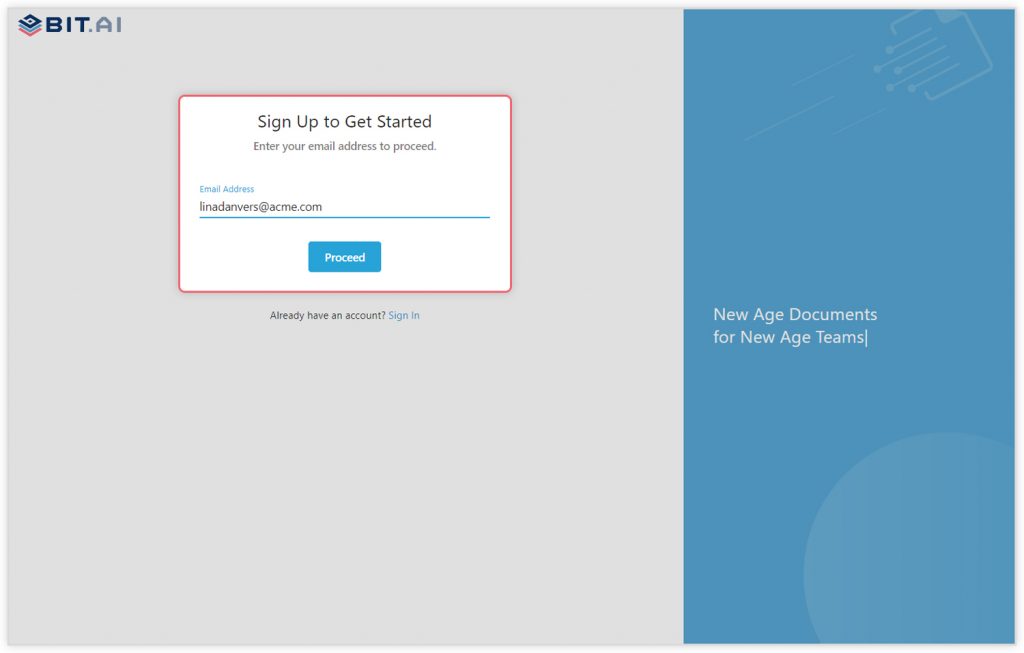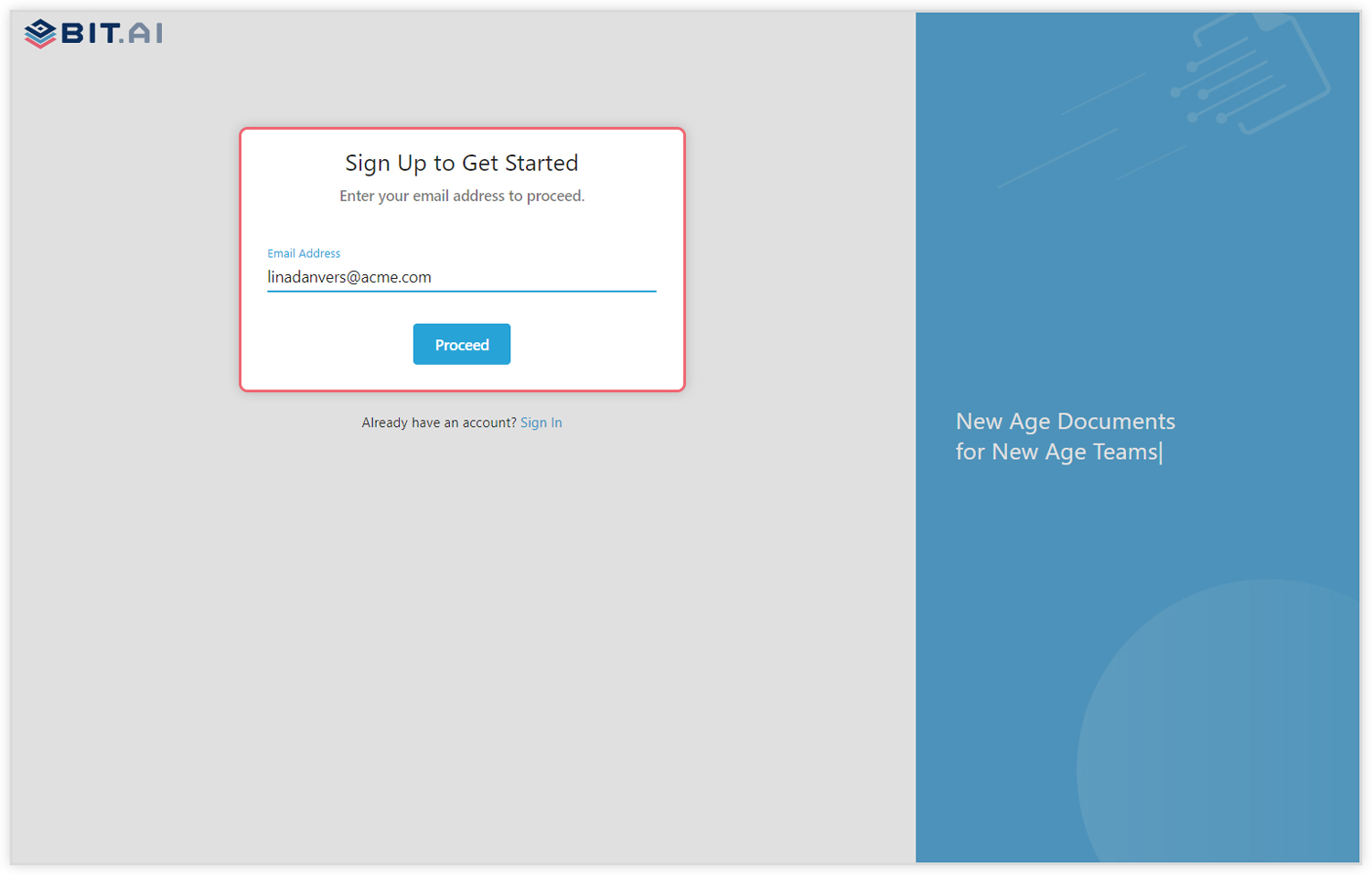 Step 2: Create a Workspace
Workspaces are where the work gets done. Click on the 'Create Workspace' button on the right. A popup will show up prompting you to add a name for your new workspace.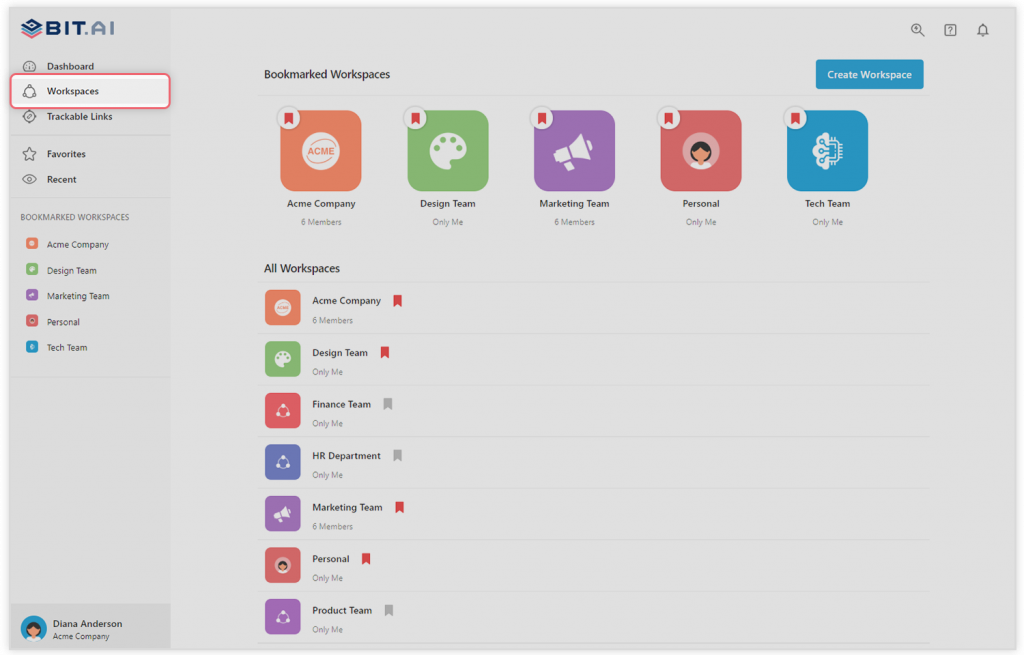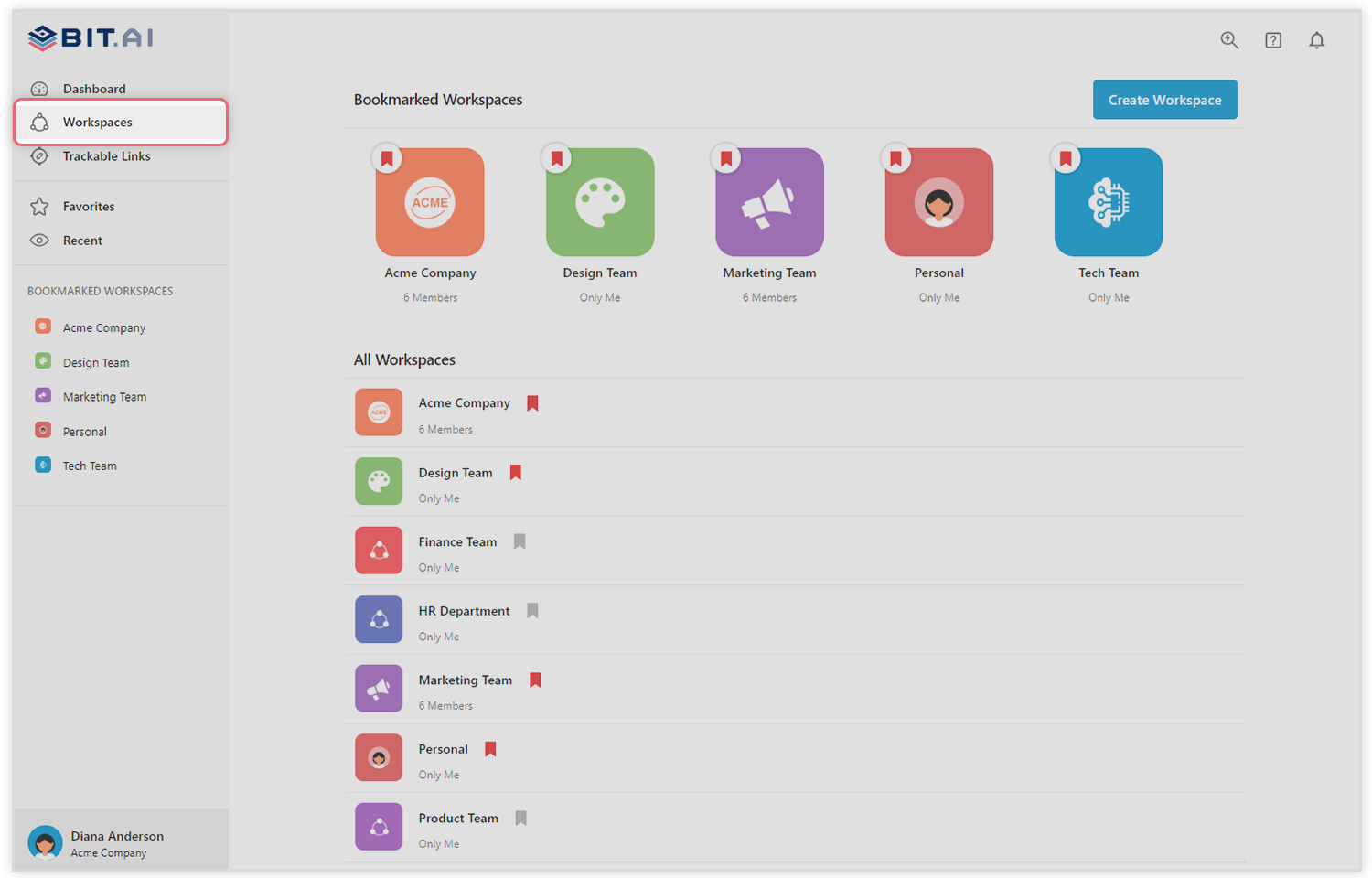 You can create a workspace around a team, department, large project, client, partner, etc. Inside each workspace, you can create an unlimited amount of Bit documents and access your content library (storage area for all of your digital assets – web links, files, cloud files, rich embeds, etc.).
Step 3: Add Team Members
Bit allows your team members to collaborate in real-time and get work done. Collaboration starts at the workspace level.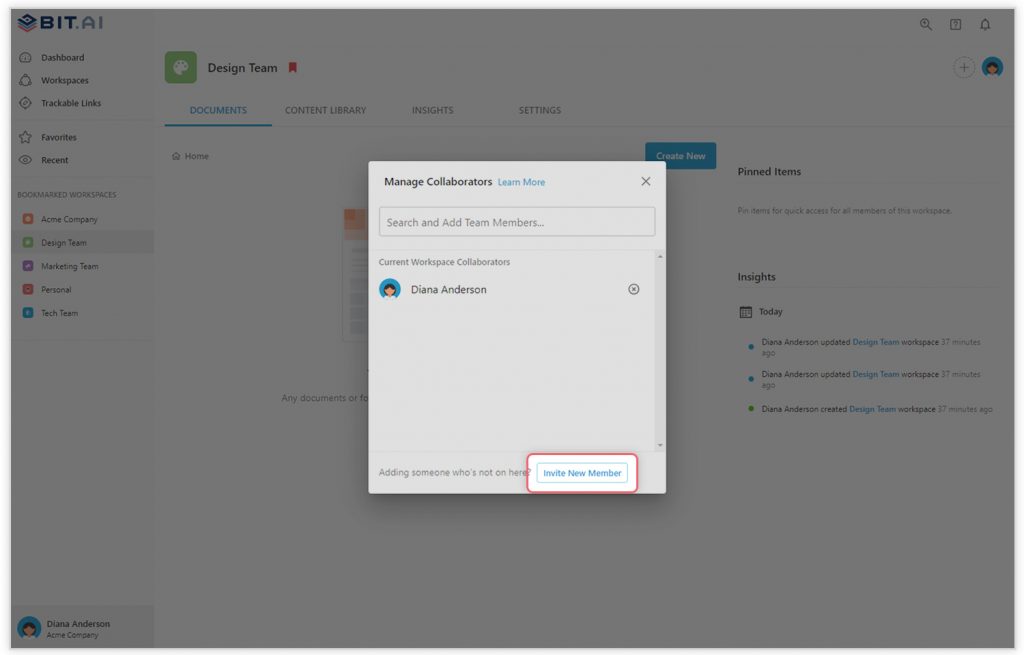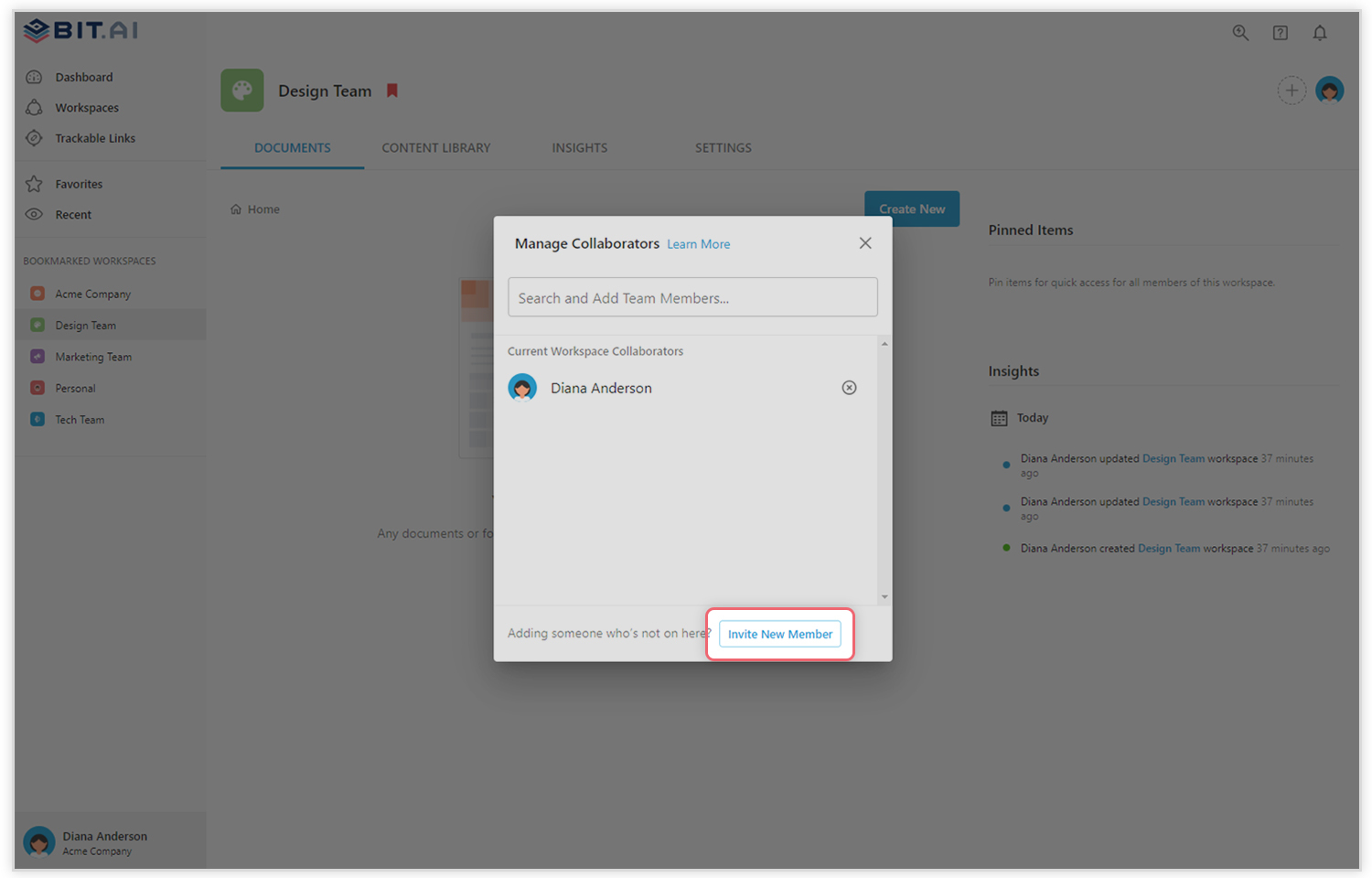 You create private workspaces by default. However, you can invite others to join you inside of a workspace and collaborate together with the knowledge, projects, documents and content inside of the workspace.
Step 4: Create Your Desired Document
Once you are in the workspace, click on the 'Create New' button. Select 'From Template' in the dropdown. A pop up will display allowing you to select a template from the gallery.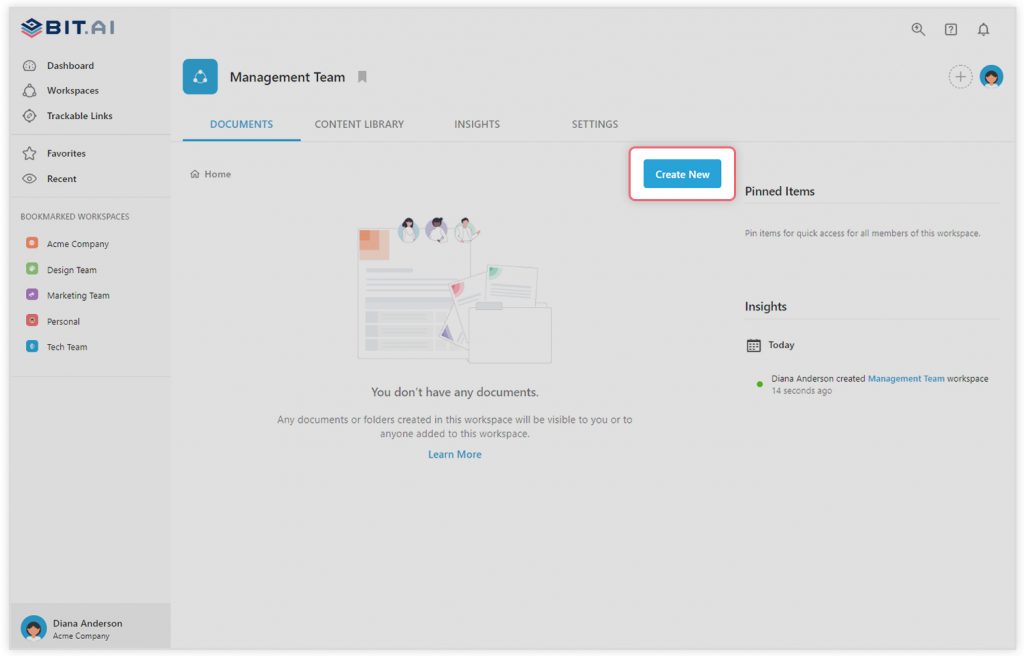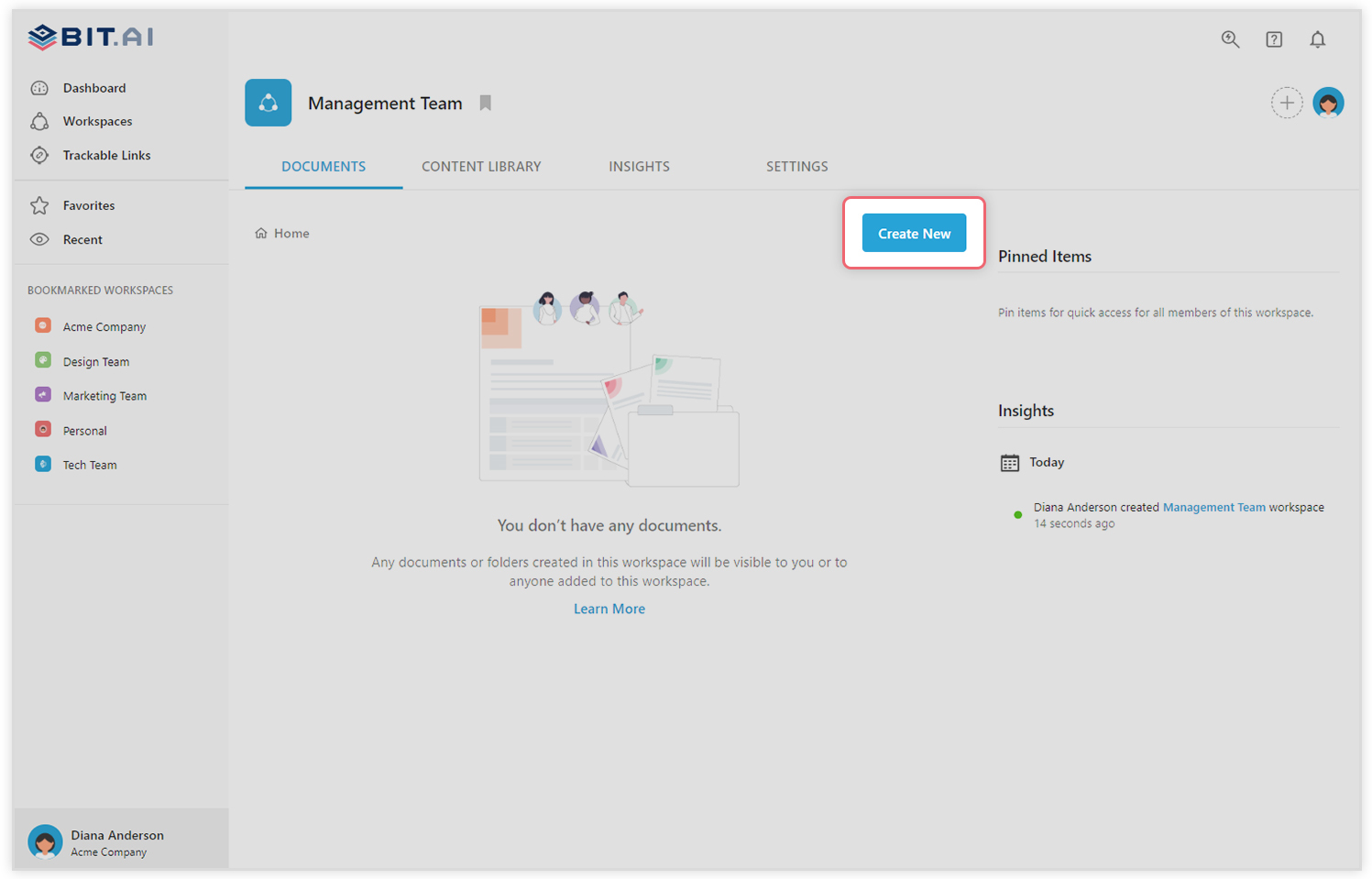 In the search box on the top left corner, you can search for "employment contract template". Once your desired template pops up, click on it and click on the "Use Template" button on the bottom right corner.
That's it! Your employment contract document is ready for use!
Bottom line
It goes without saying that a good employment contract can restrain long disputes or even legal action for both parties. Further, a well-written contract manages the scope of an employee's services and accordingly offers a level of certainty with respect to his/her duties towards the company.
If you have any questions about the employment contract template above or want to learn how Bit can help your business succeed, tweet us @bit_docs right away!
Further reads: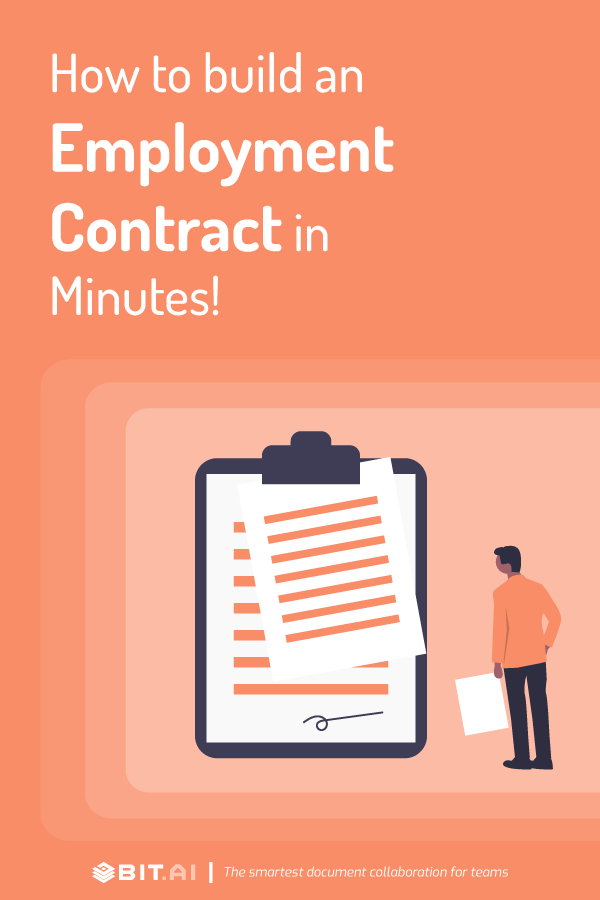 Related posts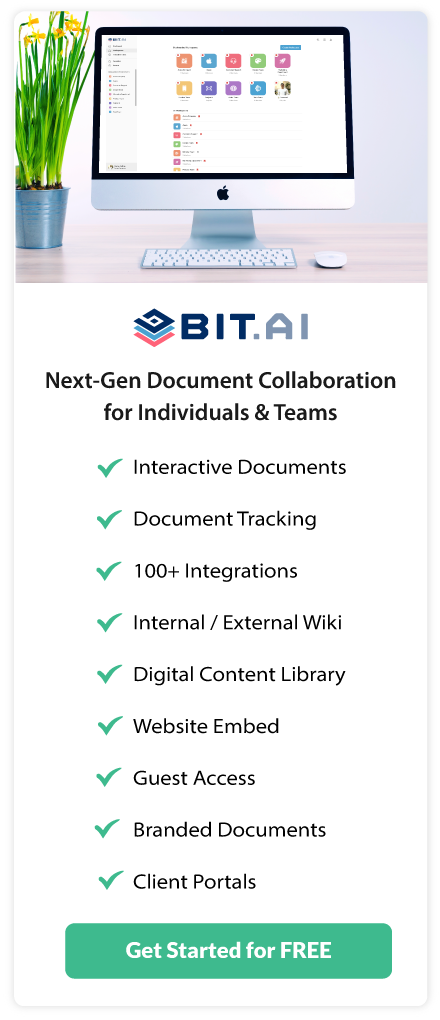 About Bit.ai
Bit.ai is the essential next-gen workplace and document collaboration platform. that helps teams share knowledge by connecting any type of digital content. With this intuitive, cloud-based solution, anyone can work visually and collaborate in real-time while creating internal notes, team projects, knowledge bases, client-facing content, and more.
The smartest online Google Docs and Word alternative, Bit.ai is used in over 100 countries by professionals everywhere, from IT teams creating internal documentation and knowledge bases, to sales and marketing teams sharing client materials and client portals.
👉👉Click Here to Check out Bit.ai.