There is no perfect product. Be it either software or physical equipment, customers are bound to find issues at some point or the other. These issues are usually a blessing in disguise as they allow you to keep pushing forward and don't get settled with the status quo.
You keep making changes to your product or service, keep improving it, keep making it better, and ultimately, stand out from the competition.
However, fixing issues is not that easy. It requires your customer support team to be vigilant and patient enough to understand customer issues and provide a resolution. This process becomes much easier when companies use an issue tracker.
Issue tracker can be a full-fledged software solution or a simple documentation tool. An issue tracker is a system that records the issues customers are facing or have experienced with a product or service. It enables support representatives, managers, and engineers to track those issues and work on resolving them.
An issue tracker is often referred to as a "bug tracker" in software development, where it is most common to use a software or documentation to analyze and resolve issues. Issues are often raised via tickets and are assigned a priority level based on the complexity of the issue or team's resources.
What is an Issue Tracker Document?
‍An issue tracker document is a resource that allows you and your team to document, share, and track issues with any product or service. It allows your customer support team to collaborate with your development team and keep everyone on the same page.
Issues can be anything and can occur at any stage of your product development life cycle. However, issue trackers are most commonly used by software developers to keep track of bugs and deliver the best product possible.
Read more: The Ultimate Guide to Usability Testing Of A Product
Why Issue Trackers are important?
‍Issue trackers are an important way for companies to track and work on issues that arise on the products and services they sell. Customers and sometimes even employees find errors, bugs, or issues with a product or service that needs to be solved.
It takes resources and collaborative action to resolve them. More often than not, its the customer service or sales looping in with product and tech teams to have these issues resolved.
The more issues there are, the greater the number of employees required to interact with the issues. Without a streamlined way of documenting these issues, it's only a matter of time before many issues go unresolved or are simply lost.
Documenting those issues in an issue tracker will streamline the issue management process and will allow teams to get rid of complexities and confusion. It also helps if the issue arises again to see what steps were taken to resolve those issues in the past.

Once the issue is resolved the message needs to be conveyed to the customer or to the marketing department to make the necessary updates in messaging.
What You Should Include in Your Issue Trackers?
Every issue tracker document should have the following elements: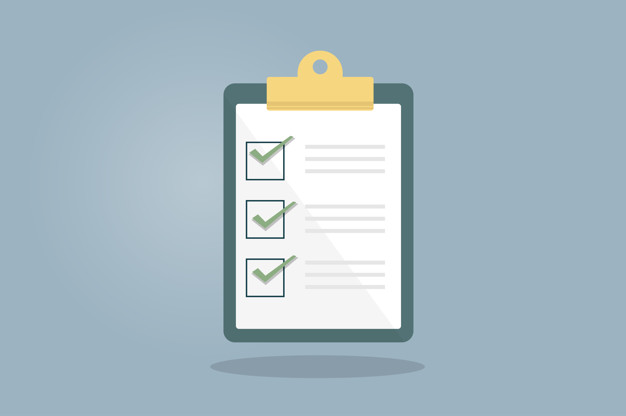 ‍Title: Add a title to your issue tracker.
Message: Provide a message to your team of what types of content they should add or any other detail you want them to know.
Add an Issue submission form: Next, add a form to your Issue tracker using which anyone can submit an issue they have come across. You can embed a Google Form, Typeform, or any other service your company use.
Add results: Add the results of the issues so that everyone can see and understand the progress that was made.
Next Steps: Include what the next steps are. You can also add any observations and recommendations to avoid future problems.
Any Issue tracker document should have all of these elements for it to be effective. However, having forms, text, spreadsheets, tables, etc inside a single document becomes a hassle, especially if you are using a traditional document editor like Word. What you need is a document editor that can bring all your content related to the issue under a single roof. Enter, Bit.ai.
Read more: How To Write Effective Meeting Minutes
Manage Issues the Right Way with Bit
Bit.ai is a new-age software documentation and knowledge management tool that helps teams to collaborate, share, track, and manage all company knowledge in one place. Bit documents, unlike your standard Word Docs, are interactive. This particularly helpful for software development teams to add software issues and code blocks to a document with a single click!
For creating issue trackers, teams can add Google forms, spreadsheets, text, images, and more inside a single document. All of the content inside the document is live and updated in real-time.
Bit has an amazing UI that's easy to understand by a new user, making onboarding easier. The user experience is phenomenal too as things flow from documents to workspaces swiftly.

Whether your team is creating issue trackers, software documentation, technical specs sheet, training manuals, best practices, client support material, etc, they can easily add code blocks and embed snippets of GitHub Gists and Pastebin code directly into a Bit document. It's a smart way to add context to the content you are sharing.
Multiple people can simultaneously collaborate on a Bit smart document in real-time. It's a great way for Sales, Marketing, Customer service, Development- all departments to get together on a single document and resolve issues. Bit's sleek, minimal and distraction-free editor makes a great tool for documentation.

Bit allows users to manage permissions and information access that suits your organizational needs. It supports features like document tracking, password protection, file access restrictions, etc. that help keep your important company information safe. Once you are done creating your documents, you can easily export them as PDFs, Word files, Markdown, and much more.
Bit provides a common workplace for employees to collaborate, document and resolve product issues, share their knowledge, brainstorm ideas, store digital assets, and innovate together.
Bit documents can be shared in a live state meaning that all changes that you make to the document will update in real-time. If you are sharing your issue tracking document with clients, they will always get your most up-to-date changes.
You can even embed Bit documents on any website or blog. Since Bit documents render and are responsive, any changes made to the documents will reflect live on the site! Moreover, features like document tracking, password protection, file access restrictions, etc. help keep your checklists and other workplace documents safe. 
The best part is that this knowledge is safely secured in your workspaces and can be shared (or kept private) with anyone in your organization or the public!
Here are some of the man benefits of using Bit:
Collaborate in Real-Time
Interlink the issue tracker and other documents
Create fully responsive documents
Create private issue tracker documents only visible to yourself or your team
Track engagement on shared issue tracker documents with clients, partners, etc.
Read more: How to Create a Customer Service Training Manual Easily
To make the process of documenting issues easier, we have created a ready-made issue tracker template for you! Check it out below: 


How to use Issue Tracking Document Template with Bit
The process of creating an issue tracking document on Bit is insanely easy! Just follow these four simple steps to create an issue tracking document quickly:
Step 1: Create a Bit Account
Go the home page of Bit.ai and click on Get Started for Free or Sign Up to get started. Enter your email address to sign up. Once in, you can create your personal profile.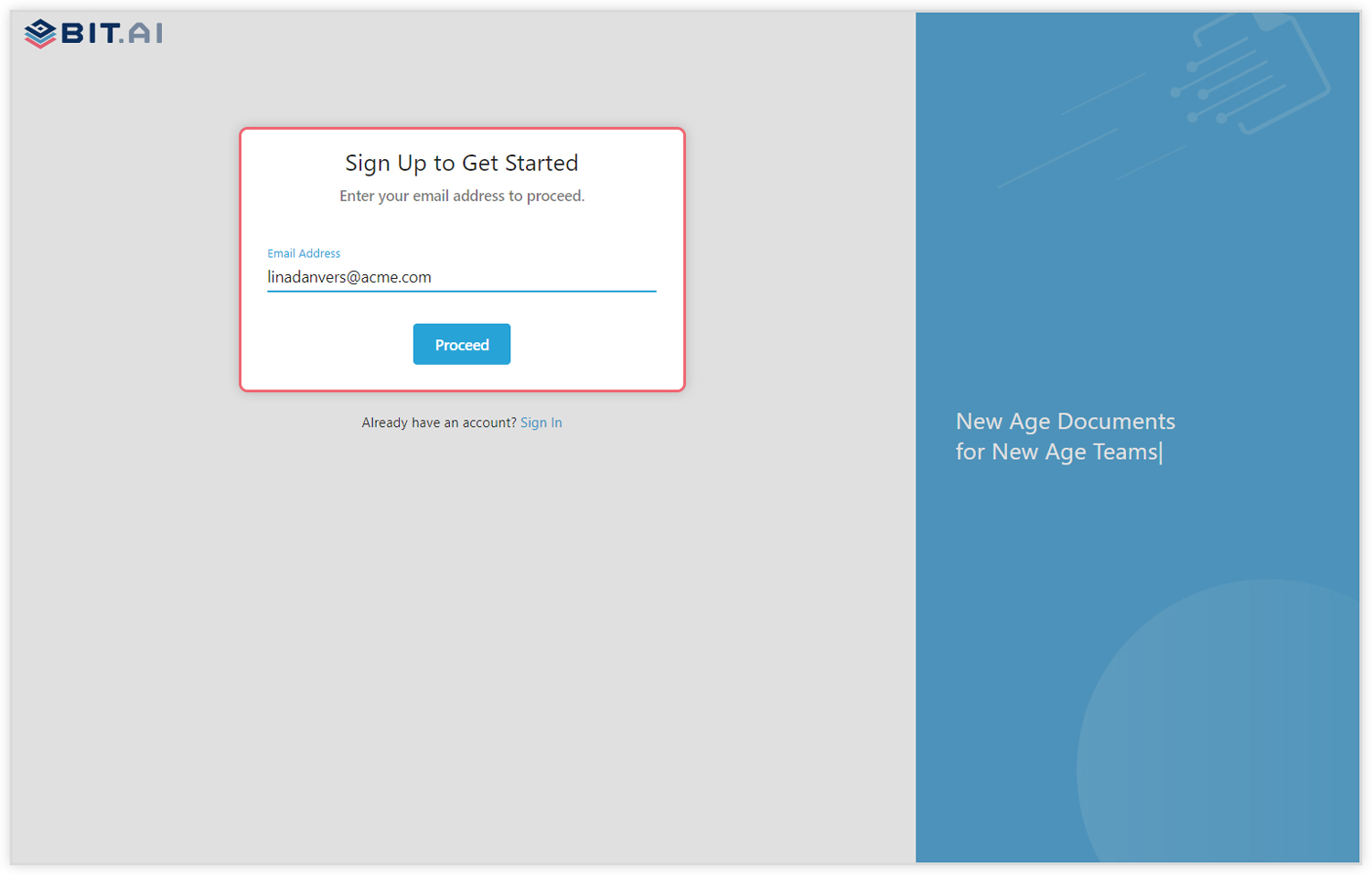 Step 2: Create a Workspace
Workspaces are where the work gets done. Click on the 'Create Workspace' button on the right. A popup will show up prompting you to add a name for your new workspace.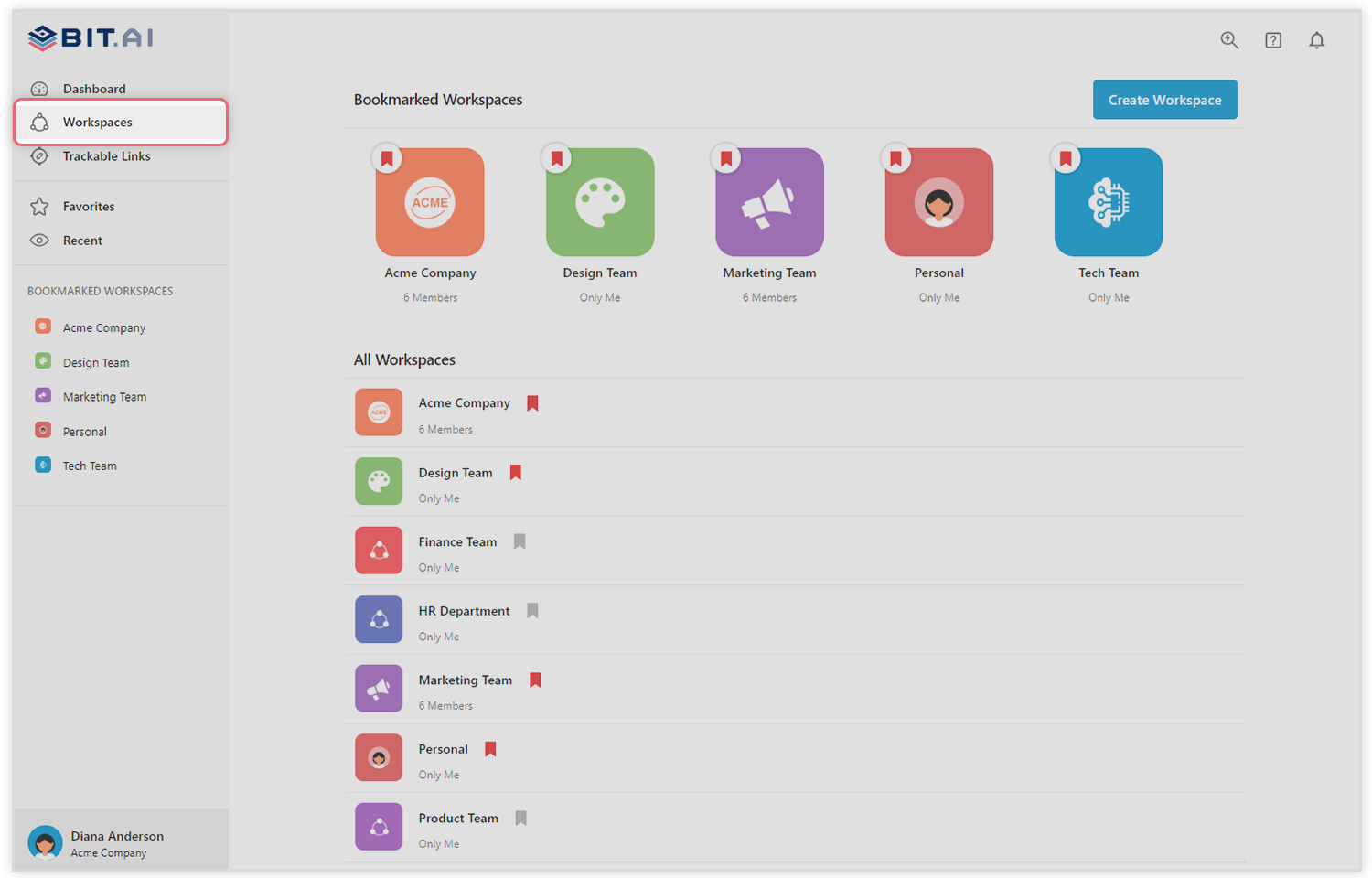 You can create a workspace around a team, department, large project, client, partner, etc. Inside each workspace, you can create an unlimited amount of Bit documents and access your content library (storage area for all of your digital assets – web links, files, cloud files, rich embeds, etc.).
Step 3: Add Team Members
Bit allows your team members to collaborate in real-time and get work done. Collaboration starts at the workspace level.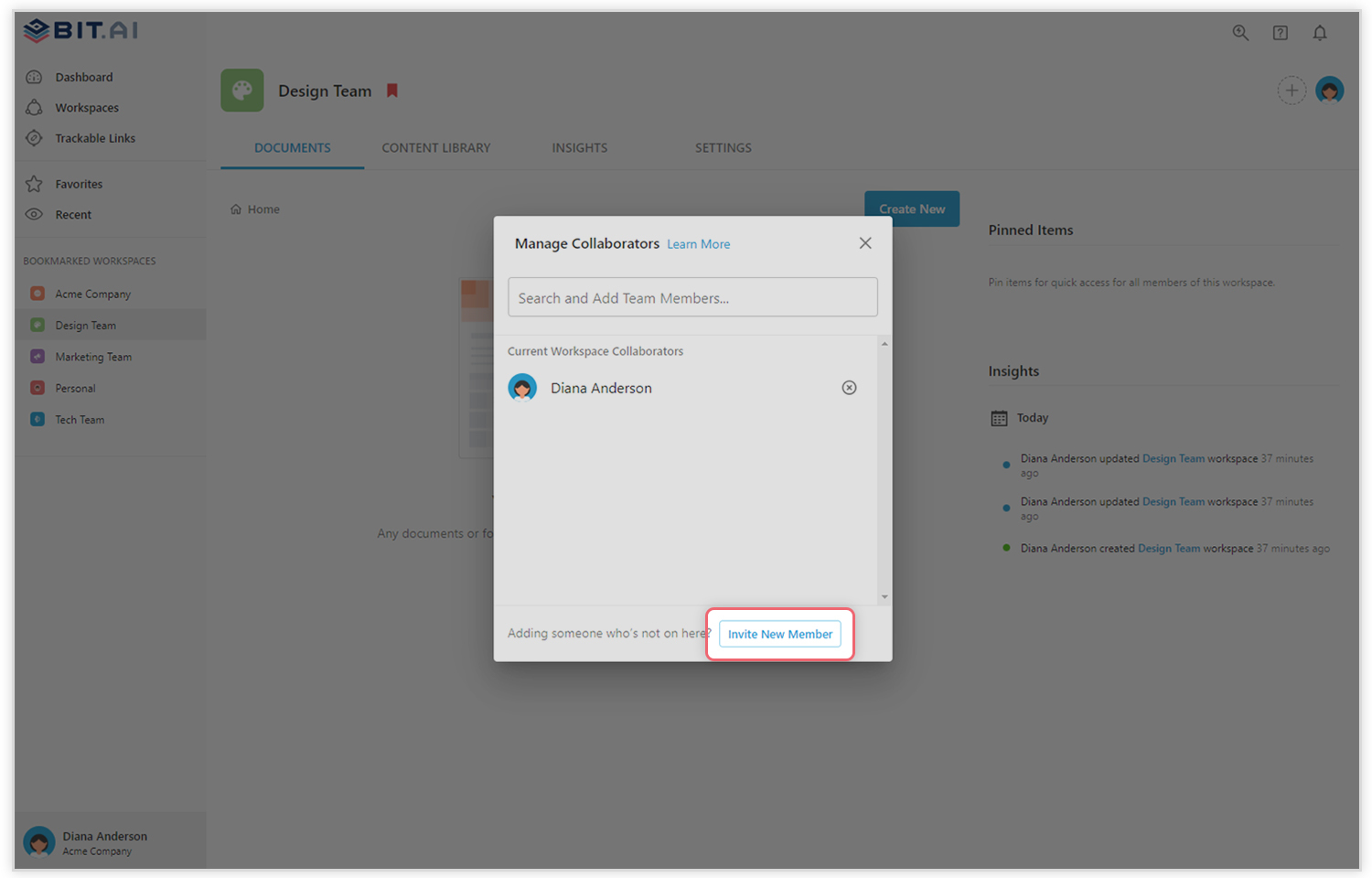 You create private workspaces by default. However, you can invite others to join you inside of a workspace and collaborate together with the knowledge, projects, documents and content inside of the workspace.
Step 4: Create Your Desired Document
Once you are in the workspace, click on the 'Create New' button. Select 'From Template' in the dropdown. A pop up will display allowing you to select a template from the gallery.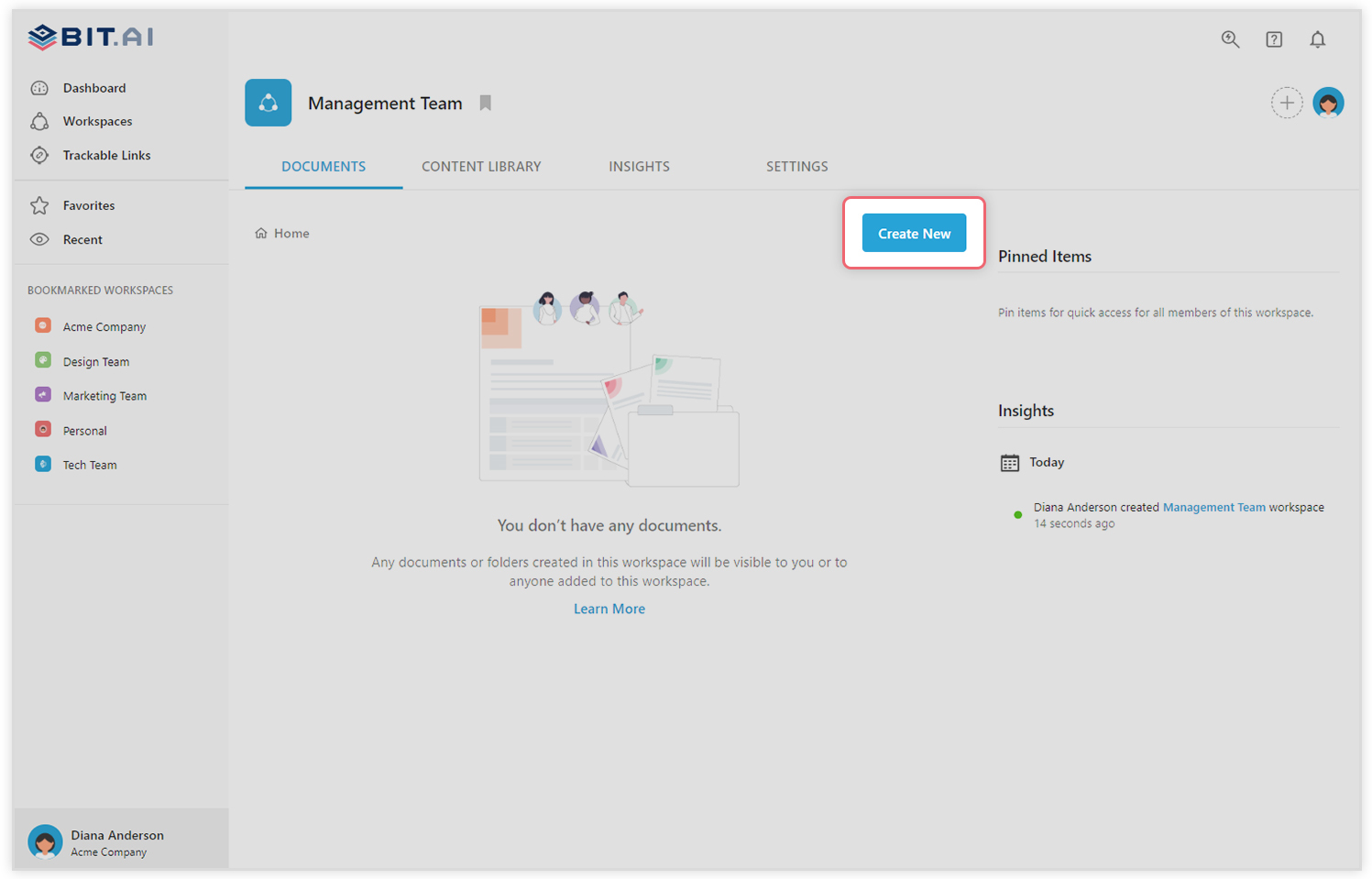 In the search box on the top left corner, you can search for "an issue tracking template". Once your desired template pops up, click on it and click on the "Use Template" button on the bottom right corner.
That's it! Your issue tracking document is ready for use!
🎥Watch this video to learn more👇
Final Words
Resolving customer issues should be the number one priority of any business. In order to do that effectively, we need tools that can bring together our team and get work done quickly.
This is why we, at Bit, empower teams to get work done collaboratively, brainstorm ideas, and store all their work under a single roof to make the workflow easier.
With our awesome template, we doubt you'd have any problems crafting the perfect issue tracker. If you need any help, let us know by tweeting us @bit_docs. Cheers!
Further reads: 
Related posts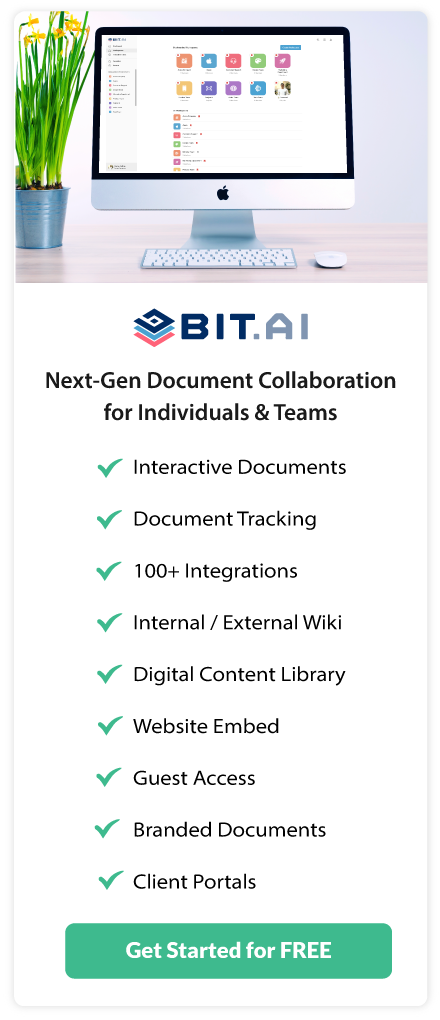 About Bit.ai
Bit.ai is the essential next-gen workplace and document collaboration platform. that helps teams share knowledge by connecting any type of digital content. With this intuitive, cloud-based solution, anyone can work visually and collaborate in real-time while creating internal notes, team projects, knowledge bases, client-facing content, and more.
The smartest online Google Docs and Word alternative, Bit.ai is used in over 100 countries by professionals everywhere, from IT teams creating internal documentation and knowledge bases, to sales and marketing teams sharing client materials and client portals.
👉👉Click Here to Check out Bit.ai.