There's no going around the fact that your customers will have complaints while using your products and services, regardless of how amazing they are.
So the first thing your customers will do when they face challenges while using products is to reach out to your customer service for reporting the problem.
Now imagine receiving around a hundred complaints from customers about different issues on a daily basis. What a nightmare, right?!
Even if you have sufficient staff for customer support, the sheer volume of complaints can be difficult to keep track of and manage.
This is where issue tracking software can swoop in and save the day! They are designed to help you understand issues from the beginning till the end and efficiently manage them so that you are able to resolve issues quickly while maintaining a smooth flowing workflow.
If you're someone overwhelmed by customer inquires, but don't know what an issue tracking software is, then you have come to the right place!
In this blog, we will explain to you what issue tracking software are, why they are important, and a list of some of the best ones available in the market!
So what are you waiting for? Dive right in!
What is an Issue Tracking Software?
An issue tracking software is an application that allows you to monitor, track, and record the progress of every customer ticket or issue in your inbox from the start to finish.
All the issues are registered in a centralized system whenever they are reported by the customers. This means that it begins to monitor when a customer reports a problem and ends when it is resolved and the customer gives feedback about the service they received.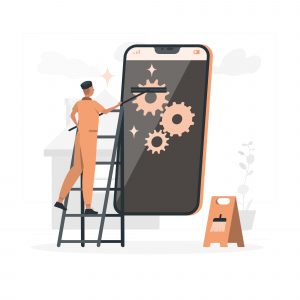 A powerful issue tracking software enables you to:
Automatically direct issues to the correct teams
Use dashboards to manage customer issues
Track resolution of all reported issues
Capture customer feedback about your service
An effective issue tracking software prioritizes customer issues and ensures that no customer request is lost and service cases are completed on time.

Now that you have an idea about what an issue tracking software is, let's take a look at why you need to use one for your business!
Why Do You Need an Issue Tracking Software?
Here are some of the major benefits of using issue tracking software:
1. Provides Omnichannel Support
An issue tracking software allows you to create an omnichannel experience for your customers using different sources of communication channels, such as email, social media, live chat, phone, and more. This means that your customers will be able to communicate with you about their problems using their preferred channels.
Read more: 11 Gantt Chart Software You Should Check Out!
2. Comes with Collaboration Features
With issue tracking software, you can streamline and improve communication within your team as it comes with collaboration features that allow you and your teammates to collaborate in real-time. It ensures that various teams within the organization can work on an issue at the same time and make sure that issues are solved effectively and efficiently.
3. Supports Automation
The best part about having an issue tracking software is that you can goodbye to the manual labor involved in solving customers' issues as it comes with automation features.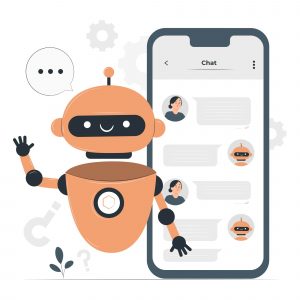 With this software, you can assign your tasks, organize and prioritize issues, and answer common questions. This will help save time and improve overall productivity.
4. Offers Various App Integrations
An amazing feature of issue tracking software is that it provides the ability to integrate with various other apps and service support tools, such as CRM platforms, customer service software, and more. This means that you will be able to centralize all your data into a single location, which will increase efficiency, transparency, and trust within the organization.
5. Comes with Reporting and Analytics
Since most issue tracking software comes with some form of reporting and analytics, it allows you to track the progress of your team and helps identify areas that require improvement. Its dashboard feature and visualizations also help analyze performance and provide insights into the progress of the team.
The software will also allow you to set goals and benchmarks for your team to accomplish, which they can refer to assess their performance using the built-in analytics. This will continually help you improve your service to your customers.
In short, issue tracking software ensures the smooth flow of processes, keeps errors at bay, and makes customer service simple and easy for everyone involved! Need we say more about the importance of using issue tracking software?
Now that that's established, check out the list of some of the best issue tracking software out there!
Read more: 9 Best Time Tracking Software and Tools in 2022
List of Issue Tracking Software
Let's kickstart this list with Jira, one of the world's oldest bug and issue tracking software. It is developed by Atlassian to report, track and detail any defects and actions taken before, during, and after an app's development.
Jira helps with internal bug tracking. It allows you to report issues by creating and submitting them on the software or importing it from various sources such as CSV, Excel, or other issue tracking tools like Redmine or Bugzilla.
With Jira's project management capabilities, you can schedule, track, and review ongoing and completed debugging initiatives within the database. It also provides boards with which you can create plan sprints, stories, issues, and assign tasks. What's more? Jira allows you to screenshot identified software bugs or defects.
Pricing:
Free plan available
Paid plans start at $7/user/ month
Backlog is an all-in-one online project management software that comes with bug and issue tracking solutions. It allows you to capture and track bugs and visually manage the development of your product from start to finish.
Backlog follows a four-step process for resolving any software issues. In the capturing process, it allows you to document when and where the issue occurred; in the prioritizing process, it categorizes issues based on urgency and is assigned to the team; in the tracking phase, it allows you to comment on the tasks about updates; and in the release phase, it allows you to share the resolutions within the tool.
Some other features of Backlog include task management, version control, Kanban-style boards, Gantt charts, burndown charts, file-sharing, custom statuses, and more. It comes with built-in Git and SVN repositories. Furthermore, it is available for both iOS and Android devices.
Pricing
Free version available
Paid plans start at $35/month
Next, we have LiveAgent, a feature-rich help desk and ticketing software that analyzes the traffic of new issues and offers high-efficiency level customer support for it. It is perfect for small and medium-sized companies in e-commerce, Saas, Insurance, Startups, and more.
LiveAgent has an excellent issue tracking solution that allows you to track issues from the time is it reported till resolutions are delivered. It gives you a central platform for viewing all your incoming tickets and messages. It also creates reports and allows you to review the progress on issues anytime from anywhere.
Additional features of LiveAgent include live chat, phone support, API, support portal, billing management systems, and social media integrations. What's more? You have access to their services 24/7.
Pricing:
Free version available
Paid plans start at $15/user/month.
Zoho Bug Tracker is an excellent bug and issue tracking software with comprehensive help desk solutions. It allows you to log and track issues and also notifies you each time issues are submitted and updates are made.
With Zoho Bug Tracker, you can create a personalized interface to meet your team's needs, customize your workflows to meet customer needs, and visualize and track issues on a Kanban board.
Zoho Bug Tracker allows you to seamlessly communicate through a unified platform where you can manage all your customer support requests from email, chat, social media, phone, and other web forms.
Furthermore, this software also lets you automate workflows, create assignment rules, set different SLAs, provide detailed analytics and reporting, and more.
Pricing:
Free plan available
Paid plans starts at $3/ user/ month
HappyFox is a customer issue tracking software that helps organize customer tickets based on category, urgency, and progress. It allows you to review your customer's feedback via dashboards and reports and you handle support requests the way customers want.
With HappyFox's automated tracking features, you can easily streamline repetitive tasks such as, assigning support issues to members and updating ticket status, and creating a smooth ticket resolution workflow.
You can rely on HappyFox's agent scheduling system to effortlessly schedule agents based on the number of reported issues, and use its trouble-free issue routing system to prevent frequent and recurring issues from happening again.
HappyFox also has a knowledge base and self-service portal that allows you to look for specific issues and detailed articles to get a deeper understanding of the issues for its resolution. Furthermore, it has a community forum feature that lets you collaborate with external parties to fix the bug quicker.
Pricing
Starts at $39/user/month.
Up next, we have Freshdesk, a powerful and versatile issue tracking software with cutting-edge technology and excellent AI capabilities designed to track all customer complaints and tickets. It is suitable for businesses of all sizes.
With Freshdesk, you can streamline all customer conversations in one place, and filter and prioritize your customer tickets based on deadline, issue type, and other specific properties so that customer queries can be handled with ease.
Using its AI features, you can automate repetitive work, use pre-determined responses for answering simple questions, and collaborate with teams on complex tickets for quicker issue resolution.
Other features of Freshdesk include a collision detection system to prevent multiple agents from working on the same ticket, the Freshconnect feature for collaboration, shared ownership of tickets, merging of similar tickets, multiple integrations, and more!
Pricing
Free Sprout version available
Blossom for $15/month
Garden for $35/month
Estate for $49/month or Forest for $99/month
Lastly, we have Zendesk, an easy-to-use customer support software that comes with excellent issue tracking capabilities that allows you to easily communicate with your customers and solve their issues quickly. It's a great software for startup companies.
Zendesk provides a problem tracker that helps in the visualization and creation of customer tickets and their corresponding incidents to help you determine which problems require immediate attention. Its automated ticketing system helps save time and energy, keeps you organized, and ensures that all issues are addressed.
Using Zendesk, you can eliminate spreadsheets, customize your reports, and get insights about your customers and find out how it affects your business.
Zendesk has a shared inbox where all the support requests from different channels like email, phone, and social media can be viewed by all agents so as to improve communication and collaboration. Furthermore, it offers an AI-powered chatbot and comes with various integrations.
Pricing: 
Free version available with limited capabilities
Professional plan for $15/month
Enterprise plan for $59/month
Conclusion
With the right software, you will be able to deliver excellent results, improve performance, and create a reputation for providing exceptional customer service.
In this blog, we have created a list of some of the best issue tracking software available in the market to help you efficiently manage, track and resolve all customer issues and prevent them from happening again.
Now all you have to do is to carefully evaluate your organization's needs and pick an issue tracking software that will help you improve your workflow without exhausting your financial resources. All the best!
Further reads: 
Technical Manual: What, Types & How to Create One? (Steps Included)
11 Bug Tracking Software to Check Out in 2022!
Service Proposal: What is it & How to Create it?
Customer Survey: How to Create it the Right Way? (Template Included)
Why Document Tracking is Critical for Every Business?
Best Roadmap Software You Need to Try (Free & Paid)
9 Help Desk Software Every Business Must Use!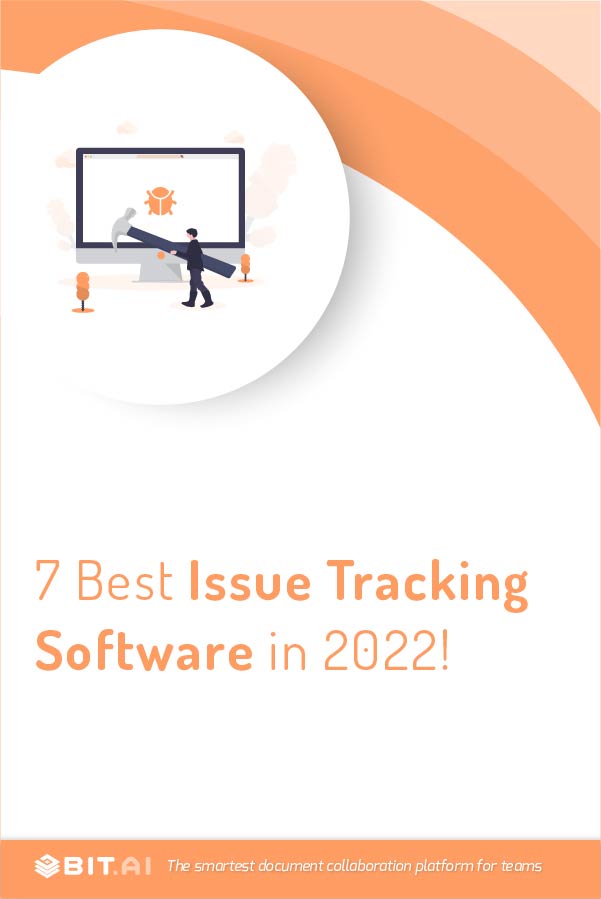 Related posts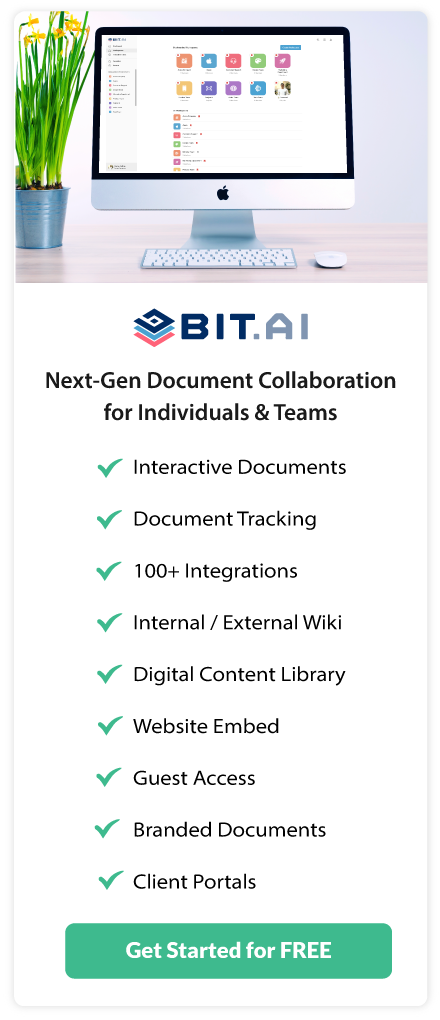 About Bit.ai
Bit.ai is the essential next-gen workplace and document collaboration platform. that helps teams share knowledge by connecting any type of digital content. With this intuitive, cloud-based solution, anyone can work visually and collaborate in real-time while creating internal notes, team projects, knowledge bases, client-facing content, and more.
The smartest online Google Docs and Word alternative, Bit.ai is used in over 100 countries by professionals everywhere, from IT teams creating internal documentation and knowledge bases, to sales and marketing teams sharing client materials and client portals.
👉👉Click Here to Check out Bit.ai.