The word "technical" gets a bad rep. As soon as someone reads or hears the word technical, their mind instantly starts to think about messy software code, endless instructions or steps, or command-line programs.
However, in reality, that's not the case. In fact, documents like technical manuals are written primarily for the people who have little to no technical know-how. For people who just want to use a product- be it physical or digital, technical manuals act as a guide to get them up to speed and troubleshoot on their own.
But let's not get ahead of ourselves just yet. Let us first understand what we mean by a technical manual, why writing such documents are important, and in the end, discuss an awesome documentation tool that will make writing these boring documents, bearable! Read on…
What is a Technical Manual? (Definition)
A technical manual is a "how-to guide or manual" created for a single objective of making it simple for the end-user to understand the technicality of using a product or service. Technical manual contains instructions for installation, use, maintenance, and steps for effective deployment of equipment.
Describing the nuts and bolts of a product, the technical manual acts as a "how-to" guide for your customers to get them up to speed with the product they are using and help them solve any challenges they are facing while using it.
Such documents involve product-related knowledge and data, how to use it, and what to do in case you run into trouble. A few decades ago, technical manuals were in fact, way too technical for the common user to comprehend.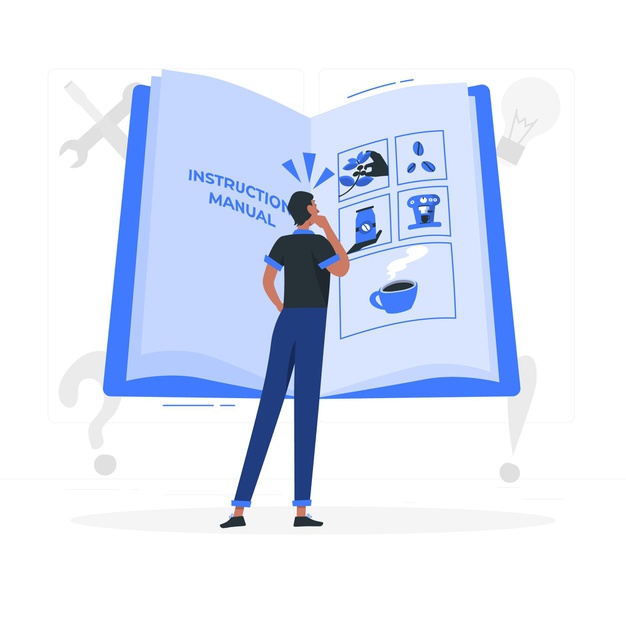 As a result, companies were bombarded with customer calls and messages day and night, with angry and frustrated customers at the other end.
A lot has changed since then. Technical manuals nowadays are written in a way that's easy to read and understand. They are written with the sole purpose of helping customers solve their problems themselves, providing faster query resolution to the customer, and less overhead to the business.
Different Types of Technical Manuals and their Uses:
Following are the types and areas of documentation created to achieve the demands of different people using your product or technology:
Customer support manuals: Technical manuals are primarily made for the customer of a product. These documents can take the form of an online wiki, help desk articles, training manuals, customer support handbooks, user guides, release notes, installation manuals- basically any document that helps the end customer.
Organization support manuals: These can include documents that help an employee do their work effectively in an organization. For example, procedures doc, reference guides, maintenance and troubleshooting manuals, employee handbooks, and more.
Marketing support manuals: Such documents help your team (marketing and sales departments) to market your product and are product-focussed. For example, product explanation videos, infographics, landing pages, and more.
IT support manuals: It support documents are used to help guide IT teams, to do their job efficiently. These can include technical specifications of a product, glossaries, software development, etc.
Read more:  What is Product Adoption & How to do it Right?

Benefits Of Creating Technical Manuals For Your Business
Well-written technical manuals help your audience and empower them to use your product without frustration. No matter if that audience is the end-customer, your own employees, external partners or clients, or managers, the benefits remain the same. The key thing to keep in mind to make the manuals easy to read, searchable, and most importantly, helpful.
There are many benefits to creating a technical manual for your business. Some of the good ones include:
1. Customers prefer online manuals:
Take a look at these stats:
60% of American customers say that their go-to channel for simple customer support inquiries is a digital self-service tool like a website, knowledgebase, mobile app, or automated phone or online chat. (Source: American Express)
50% of customers say that it is important to be able to solve product or service issues by themselves without having to contact customer service. (Source: Zendesk)
79% of US consumers say they have used a self-service portal for customer service. (Source: Statista)
When reordering, self-service tools are preferred by 86% of today's B2B executives over dealing with a salesperson.
89% of US consumers expect companies to have an online self-service support portal. (Source: Statista)
Knowledge bases such as FAQs are the most frequently used self-service options available today. (Source: Forrester)
It's clear that customers prefer to use self-help when it comes to solving their queries instead of contacting a sales or customer service rep. Having an online technical manual to help customers help themselves is a must in 2020.
2. Brand building
66% of adults say that the most important thing a company can do to offer a good online customer experience is to value their time.
A technical manual helps customers quickly find answers to their questions and get on with their lives instead of waiting for a customer service rep to email them back. When you provide quick service, it shows that you respect customer's time, helping you build a positive brand image.
3. Improves Customer Retention
As we discussed above, well-executed technical manuals improve customer experience and make a customer feel good about choosing you over your competitor.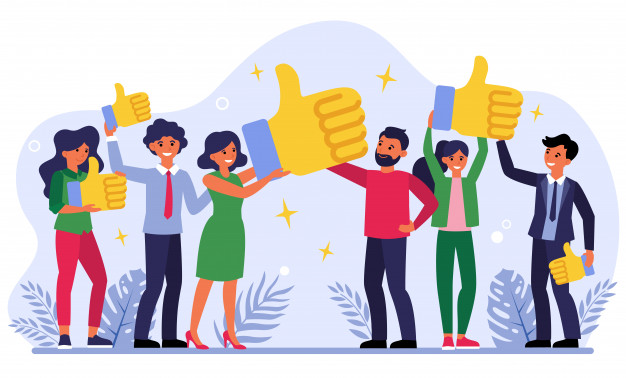 A survey by SDL on technical documentation shows that 53% of customers tend to use technical documentation to understand the product before making a purchase. Moreover, 94% of customers believe that it's important and useful to have product information in one single place.
If you want to both- acquire and retain customers, you need to pay special attention to creating an amazing technical manual along with a great product.
4. Reduce the load of customer service reps
While technical manuals are great for customers who are looking to resolve their issues as quickly as possible, they are also great for reducing load off of your support staff. In the absence of a clearly-written technical manual, customers are going to flood your customer service reps.
It's a lose-lose situation for both your customers and employees. No matter the size of your organization, a well-written technical manual can do wonders for your business, helping save time, effort, and money.
5. Improved bottom line
While some think that having technical manuals in place is a nice to have, it's actually one of the best ways for your product to speak for itself.
A great technical manual helps customers understand the product better, navigate its intricacies, and get familiar with it in less time. This, in turn, results in positive customer reviews, which eventually improves your company's bottom line.
Read more: Product Planning: What, Why, and How!
How to Write a Technical Manual Easily and Effectively: Step by Step
Now that you know the importance of creating a technical manual for both your employees and customers, its time to get into the nitty-gritty of actually writing a technical manual. While most technical manuals out there can be boring to read, making them attractive, interactive, and interesting can do wonders for your brand to stand out and make a good impression on your customers. Follow these simple steps to create an amazing technical manual:
Step 1. Determine your audience
The first and most important step to create a technical manual is to define your audience. The more you know about the end-user, the better you will be able to understand and predict their challenges. In turn, you will be able to create a technical manual that is helpful and in-line with what the reader expects.
Step 2. Define the outcome
Define how the end-user will benefit from reading the technical manual and what will they achieve after doing so. When your readers know exactly what to expect from the manual, the buy-in goes up significantly.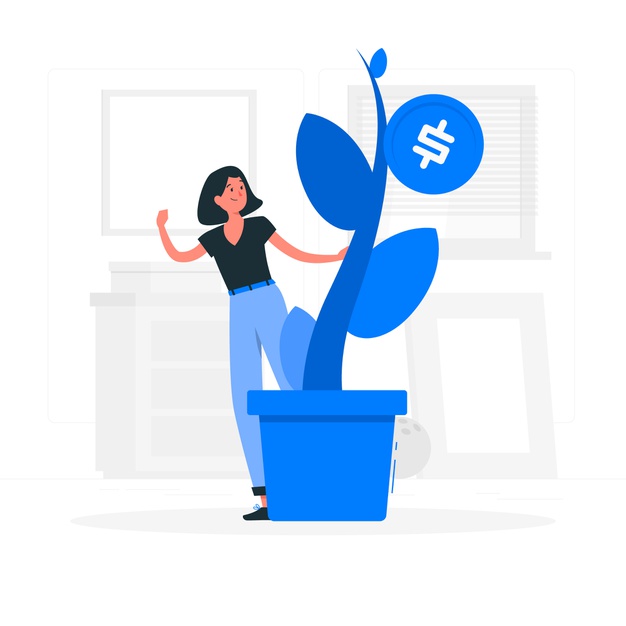 Having the end-result in mind will also help you write the manual better, with your objective as your north-star.
Step 3. Gather requirements
Next, you need to gather requirements for your technical manual. What are the frequently asked questions by customers? Where do most customers face issues or challenges? These are the questions you need to answer before kickstarting your technical manual documentation.
A great point to start is to bring together your customer service reps and sales staff under one roof and ask their suggestions and feedback. Since they are the ones who interact with the customers the most, they have the most in-depth insights into customer wants and needs.
You can also conduct an online survey with your existing customers and ask them about their pain points. You can then address these pain points in your manual and improve customer satisfaction substantially.
Step 4. Create an outline
Technical manuals can be lengthy. It helps if you first create a structured outline and follow it religiously. From your requirements gathering phase, list down your main points you are going to cover in the manual and divide them into headings, sub-headings, categories, sub-categories, or topics. Not only will it be easier for your team to create technical manuals, but it will be easier to browse for the end-user as well.
Step 5. Make it interactive
Most technical manuals are filled with plain-boring text and technical jargon no one reads. This leads to dissatisfied customers. Make your technical manuals interactive by adding images, videos, infographics, and more wherever it makes sense.
Since humans are visual creatures, we all understand better when we have a visual context around something we are reading. If you explaining something in steps, adding screenshots to guide the customers to the end-point can do wonders.
Read more: Technical Description: What, Why & How to Write it?
Step 6. Proofread
Before you hit "publish", make sure you have re-read the entire thing. It helps to get an additional pair of eyes to go through it and make sure you haven't missed out on anything. Accuracy is key as it can make or break your customer experience.
Step 7. Keep updating
Technical manuals are live documents that require constant updating. These are not one-off documents you can create and forget about. Once you publish your technical manual, make sure to do a survey or follow up with the end-user on the effectiveness of the manual, and understand the things they like and dislike. Moreover, whenever your product releases a new feature, there needs to be an added entry in the technical manual explaining it.
Use Bit.ai for making Your Training Manuals Interactive:
Lastly, investing in a robust documentation tool can cut your work in half and allow you to save both the time and effort required to create these manuals.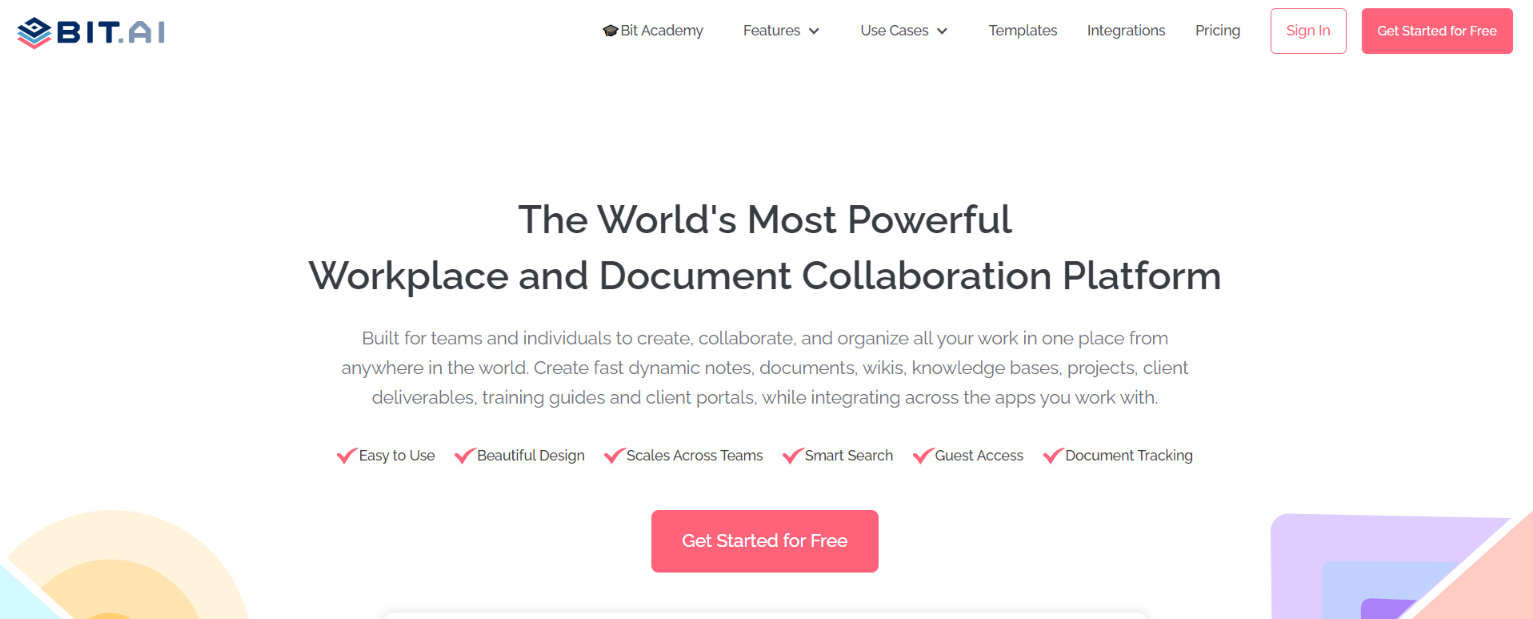 Our go-to document editor is Bit, a new-age documentation and knowledge management tool that provides a common workplace for technical writers, managers, and employees to create, manage, and share workplace documents like technical manuals.
Unlike your standard editors like a native notepad, MS Word, or Google Docs, Bit documents are interactive. This means that the technical manuals you create with Bit are nothing like those boring text-heavy docs you create with old-school editors.
Bit can help you create beautiful technical manuals, embedded with YouTube videos, Slideshare, PDFs, cloud-files are more. No matter if you are creating technical manuals, business plans, pitch decks, training manuals, product catalogs, etc.- you can add any rich media directly inside a document and add context to the content you are sharing.
Since technical manuals require you to work with customer service reps, sales staff, technical team, and more, Bit provides a safe space for employees to join a workspace or a document, edit a document simultaneously, and give suggestions and feedback via the chat window, without ever leaving the platform! Cool, right?
Once you are satisfied with your technical manual, you can simply export them as a Word file, PDFs, Markdown, and much more. Bit's sleek, minimal, and distraction-free editor makes it the perfect tool for technical manual documentation.
For both internal as well as external documentation, Bit is the go-to choice of teams in 100+ countries over the world.

Here are some more cool benefits of using Bit:
Distraction-free editor: Bit's editor is minimal to allow you to focus on your work yet powerful enough to support all your editing needs.
Organized workspaces and folders: Bit brings all your project documents and details in one place by allowing you to organize information in workspaces and folders.
Real-time collaboration: Collaborate with your team and management and feedback in real-time using @mentions and highlight features as every document comes with its separate comment stream.
Content library: Bit has a content library where you can store and share media assets. You can save images, files, videos, PDFs, and content easily and can access it at any point.
Rich embed options: Bit.ai integrates with over 100+ web applications (Ex: YouTube, PDFs, LucidChart, Google Drive, etc.) to help you create media-rich and interactive implementation plans or other workplace documents.
Smart search: Bit has very robust search functionality that allows anyone to find information quickly. You can search for folders, files, documents, and content inside your documents across all of your workspaces.
Interlink documents: Bit allows employees to create unlimited documents and interlink them to create robust internal wikis.
Templates: Bit has a plethora of amazing templates that cut your work in half and help you kickstart your work quickly.
Few technical documents templates you might be interested in:
Conclusion
Technical manuals play a vital role in helping your customers help themselves. Well-crafted technical manuals are a great way of presenting your product in a good light. For it to that, these manuals must provide tremendous value to the person reading it.
Make sure your technical manuals are created with the end-user in mind, is interactive, and is easy to read and understand. Lastly, use a documentation tool like Bit to help you out with the heavy-lifting and provide an awesome writing experience for you and your team.
So, what are you waiting for? Sign up for a free account on Bit, gather your team around, and start creating awesome technical manuals today!
Further reads:
Technical Report: What is it & How to Write it? (Steps & Structure Included)
13 Programming Blogs and Websites to Improve Your Coding Skills
Technical Documentation: What, Why, and How?
Related posts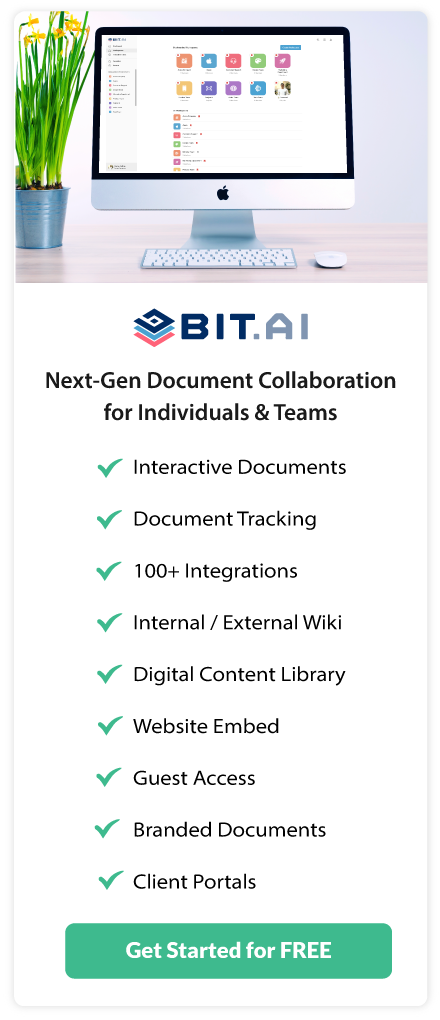 About Bit.ai
Bit.ai is the essential next-gen workplace and document collaboration platform. that helps teams share knowledge by connecting any type of digital content. With this intuitive, cloud-based solution, anyone can work visually and collaborate in real-time while creating internal notes, team projects, knowledge bases, client-facing content, and more.
The smartest online Google Docs and Word alternative, Bit.ai is used in over 100 countries by professionals everywhere, from IT teams creating internal documentation and knowledge bases, to sales and marketing teams sharing client materials and client portals.
👉👉Click Here to Check out Bit.ai.