Not long ago, people used to buy products and software at face value. There was no tangible feedback loop between developers and users. Now, of course, the dynamics of product delivery have altered drastically, from old-school software CDs delivered once a year to buying software on a weekly basis!
With such frequent product distribution, the need for a communication channel between the user and product becomes important, to convey upcoming features, changes, improvements, and enhanced user experience. This communication channel is called "Release Notes".
Release notes serve as the perfect way for companies to be honest about their development efforts and transparent with their customers. Also, release notes help you stand out from the competition by showcasing your latest releases intuitively and easily to the users.
Crafting high-quality release notes can be a little daunting. Well, don't worry! We are here to help you on this journey of creating interactive release notes with all the necessary components. But, before that let's dig into learning more about what are release notes and why they are important?
What are Release Notes? (Definition)
Release notes explain new features added, issues resolved, and improvements in a product or software by the company.
It's an important way of understanding the current state of a platform, see past updates and release versions.
This document also supports the process of maintaining end-user experience, user guides, and training materials.
Release notes are usually written by:
Developer
Quality Assurance (QA) analysts
Technical writer
Product manager
Marketer
.
Why is Release Notes Documentation Important?
Release notes are an important way of communicating updates made to a platform to the end-user and internal team.
It's an organized way of showing what's new, what's been fixed, what improvements have been made, share additional resources, and help guides.
Release notes also act as a direct line of communication with your power users and loyal customers.
If used effectively, they carve out a unique engagement channel for your users that will keep them thrilled about what's coming next.

Read now: What is a Product Requirements Document & How to Create One Effectively?
How to Write Release Notes? Follow these steps:
Step 1. Add title 
Add the title of the new release. This may be just the version number or a specific name given to the update. Make it short and catchy and try to name it something that conveys what the update is about.
Step 2. Include company/product details
Add the details of your company's registered name, and the official name of the product. The reader should clearly know which product is being updated in the release.
Step 3. Mention Credentials for The Release Version
Add details about the credentials for the release version. What can they expect from the new release? How will it impact the current product and its users?
Step 4. Add the Schedule 
Mention the date when the new version will be available to the general public. If there is a beta version coming out, mention when it will be available and who will be eligible for beta testing.
Step 5. Include New Feature Details
Include the new features that were added during this release. Be descriptive and add media like images and videos of the new features to substantiate the text. The readers should really get an understanding of what the new features are so that they get excited to download the new release!
Step 6. Explain Issues Fixed in the Product
Mention the issues that were fixed. What problems were they causing in the past?
Step 7. Describe the Improvements Made
Include any enhancements and improvements made from the previous version. This is the most important part as this section gives the readers incentive to update to the new version. Show them what they're missing out on in terms of things like speed, upload time, search capabilities, etc.
Step 8. Include any Additional Resources
Include any resource manuals, videos, etc. that can substantiate the new features. These resources can be "how-tos" for understanding how the new features work, especially if they are technical in nature.
Key Benefits of Creating Your Release Notes Documentation on Bit.ai
To create release notes, you need a proficient tool that can make the process of documentation more efficient. This is where Bit comes in!
Bit serves as a central hub where collaborators, content, and knowledge can be accessed in one all-inclusive document. Technical writers can use Bit to create release notes, collaborate with their team in real-time, and store all assets in one place for easy and fast access.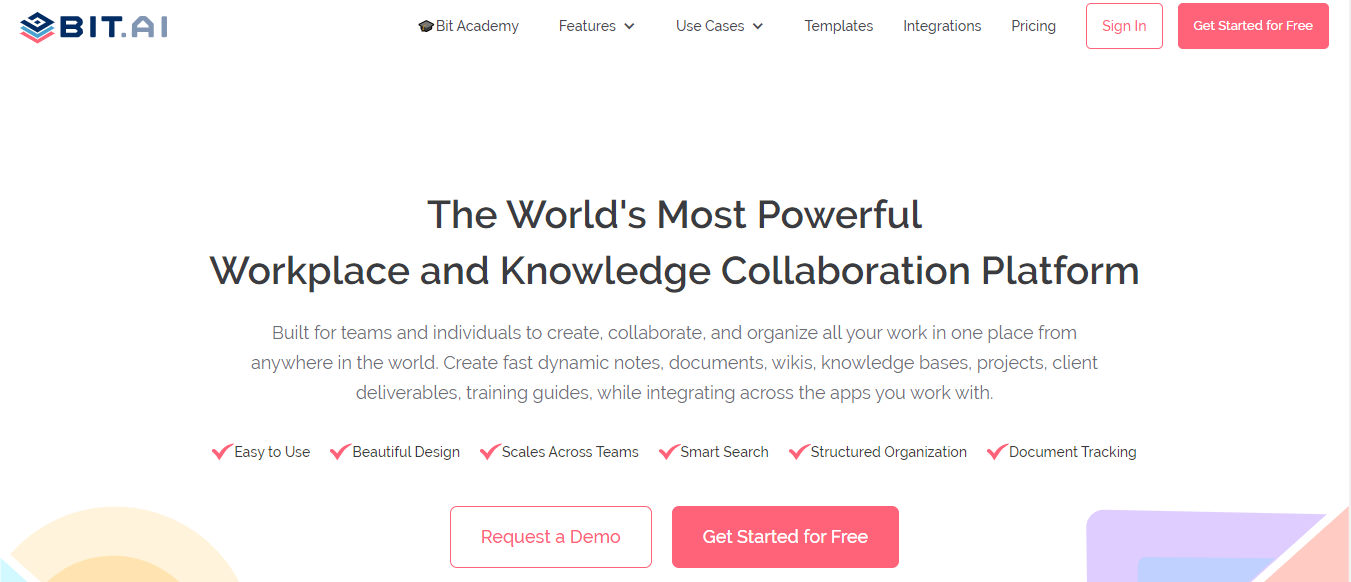 This tool provides a common workplace for technical teams to collaborate, document, track and share their knowledge, brainstorm ideas, store digital assets, and innovate together. They can interlink release notes with other bit documents inside of their workspaces with Bit's wiki feature for both- internal use and external sharing.
Various teams use Bit to create release notes documents, UX research plans, API documentation, roadmap, project charter, product requirements, pitch decks, business plans, SWOT analysis, competitive research, etc., they can easily add spreadsheets, Slideshares, Google Slides, YouTube videos, PDFs, maps, charts, graphs, and more to your documents and make them visually stunning.

Simple, Clean UI: Bit has a minimal design aesthetic to it, allowing a newbie to quickly get on board with the platform. Even though the platform is feature-rich, it does a great job of not overwhelming a new user and provides a systematic approach to work.
Organization of information:  Organizational information is often scattered in cloud storage apps, emails, file formats, and more. Bit brings all your information to one place by allowing you to organize information in workspaces and folders. From documents to media files, Bit makes organizing data easier than ever.
Brand consistency: Focus on the content and let Bit help you with the design and formatting. Bit documents are completely responsive and look great on all devices. With amazing templates and themes, Bit docs provide you with the type of brand and design consistency that is unheard of in the documentation industry.
Smart search: Bit has very robust search functionality that allows anyone to search across workspaces, folders, document titles & content inside of documents, etc. quickly and easily across all of their workspaces. Users can search their digital assets using keywords, titles, descriptions, or tags. They can even search for files based on their source (example: YouTube).
Media Integrations: Companies use an average of 34 SaaS apps! It's no wonder why most of our time is spent hopping from one app to the next, looking for information. This is why Bit.ai integrates with over 100+ popular applications (YouTube, Typeform, LucidChart, Spotify, Google Drive, etc.) to help teams weave information in their documents beyond just text and images.
Recommended power links and files you can add to your release notes template:
Weblinks
Google Sheets, OneDrive Excel, Airtable
GitHub
Social Media posts
YouTube, Vimeo
Draw.io, Lucidcharts
Sketchfab, Figma, Marvel
PDFs, PowerPoint in Google Drive/OneDrive
End-to-end sharing: Bit documents can be shared in a live state meaning that all changes that you make to the document will update in real-time. If you are sharing your documents with clients, they will always get your changes. You can even embed Bit documents on any website or blog.
Tons of other features: Bit has a plethora of amazing features like document tracking, Markdown editor support, cloud-upload, templates, and themes, document locking, document expiration, and much more, making it a well-rounded documentation tool.
Here are some of the main benefits of using Bit:
Collaborate in real-time
Interlink release notes and other documents
Create fully responsive documents
Create private release notes only visible to yourself or your team
Track engagement on shared release notes with consultants, partners, etc
To make the process of creating your Release Notes Documentation easier, we have created a ready-made release notes template for you! Check it out below: 

How to Use Bit's Release Notes Template 
The process of creating a release notes document on Bit is insanely easy! Just follow these four simple steps to create your document quickly:
Step 1: Create a Bit Account
Go the home page of Bit.ai and click on Get Started for Free or Sign Up to get started. Enter your email address to sign up. Once in, you can create your personal profile.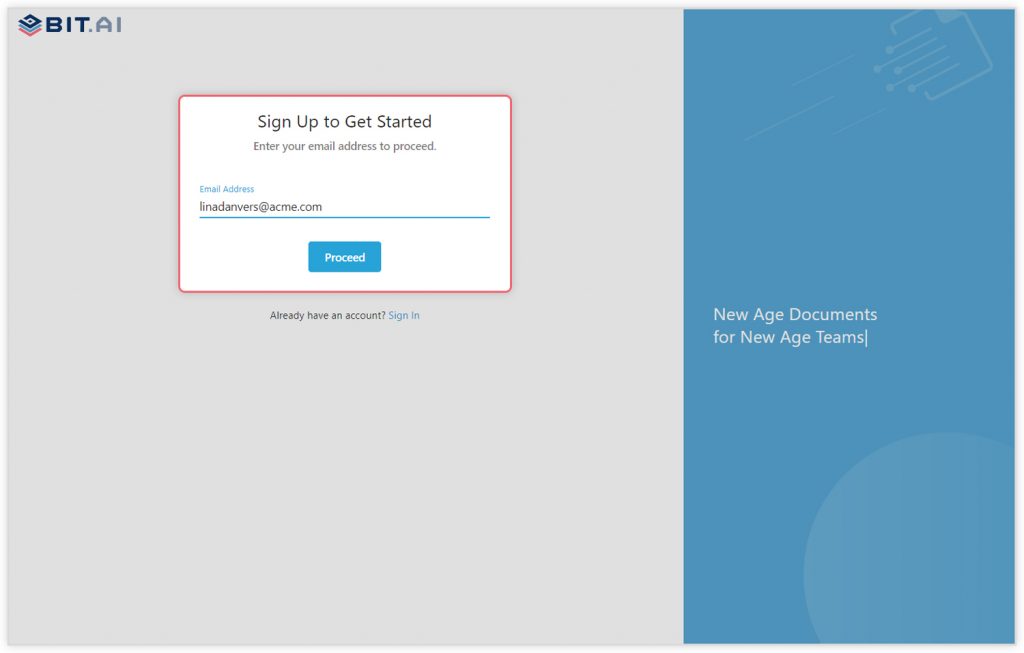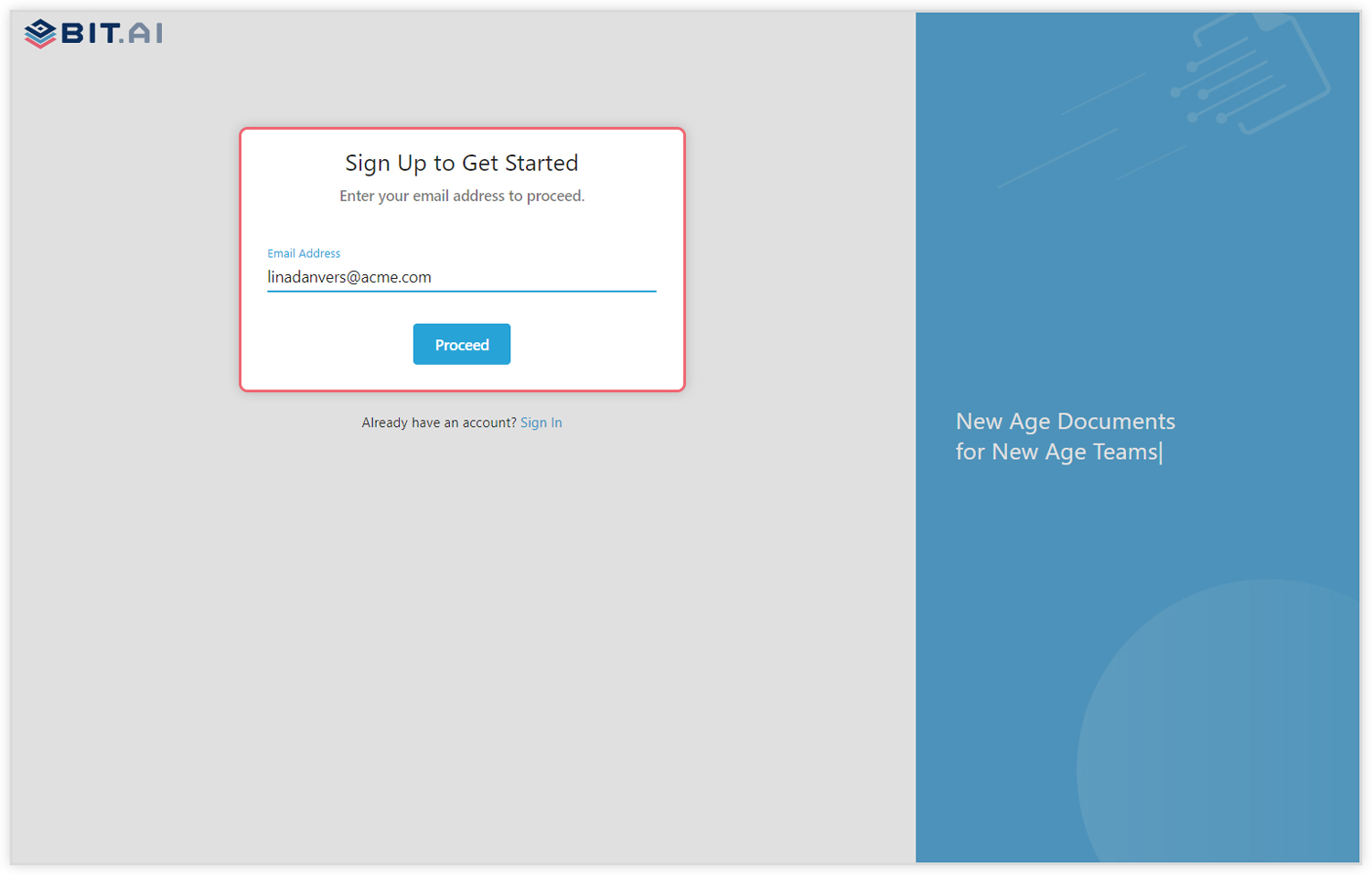 Step 2: Create a Workspace
Workspaces are where the work gets done. Click on the 'Create Workspace' button on the right. A popup will show up prompting you to add a name for your new workspace.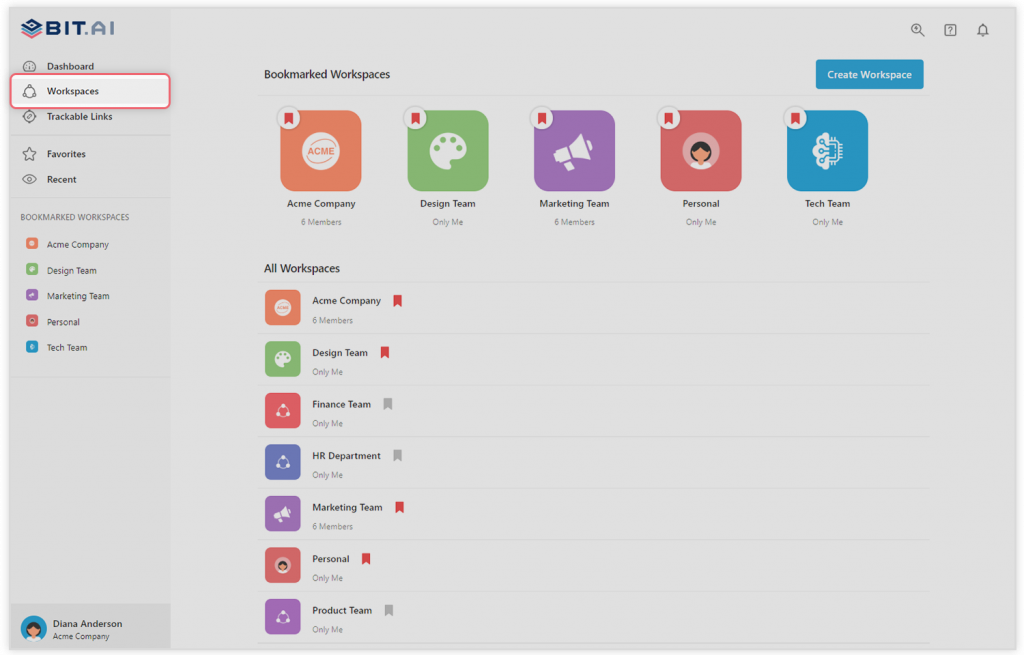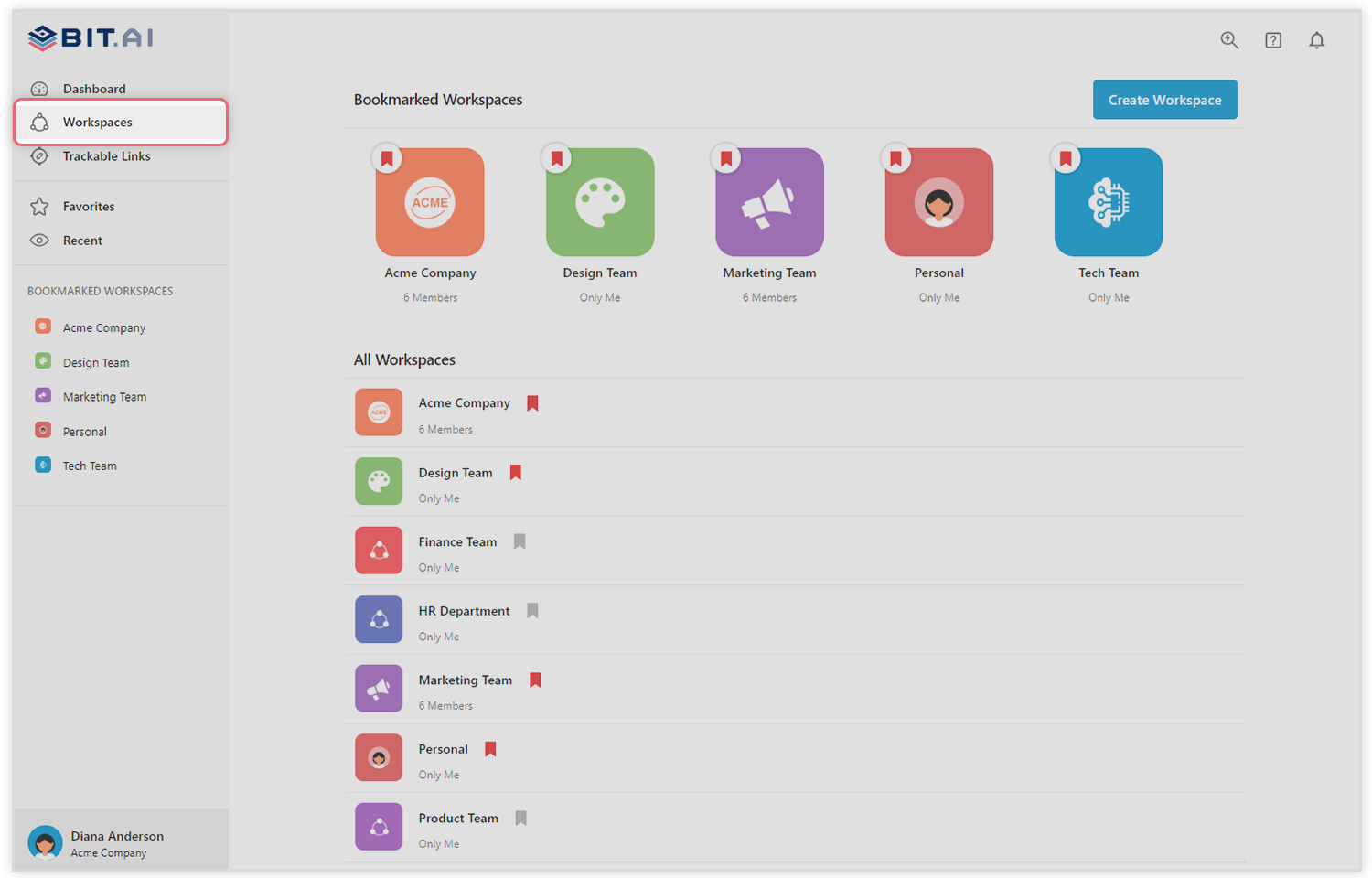 You can create a workspace around a team, department, large project, client, partner, etc. Inside each workspace, you can create an unlimited amount of Bit documents and access your content library (storage area for all of your digital assets – web links, files, cloud files, rich embeds, etc.).
Step 3: Add Team Members
Bit allows your team members to collaborate in real-time and get work done. Collaboration starts at the workspace level.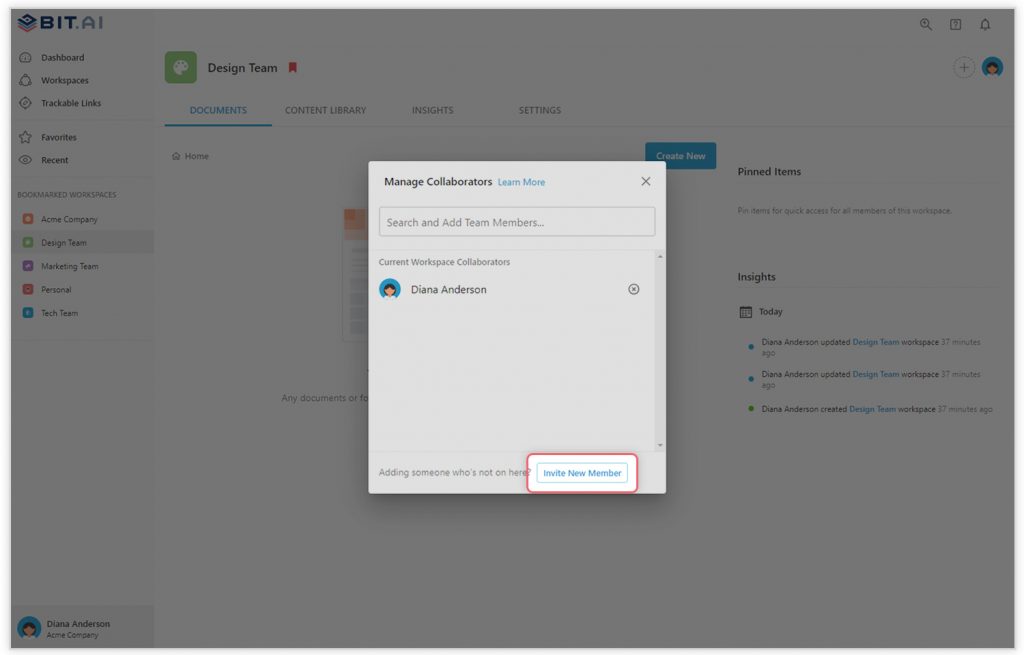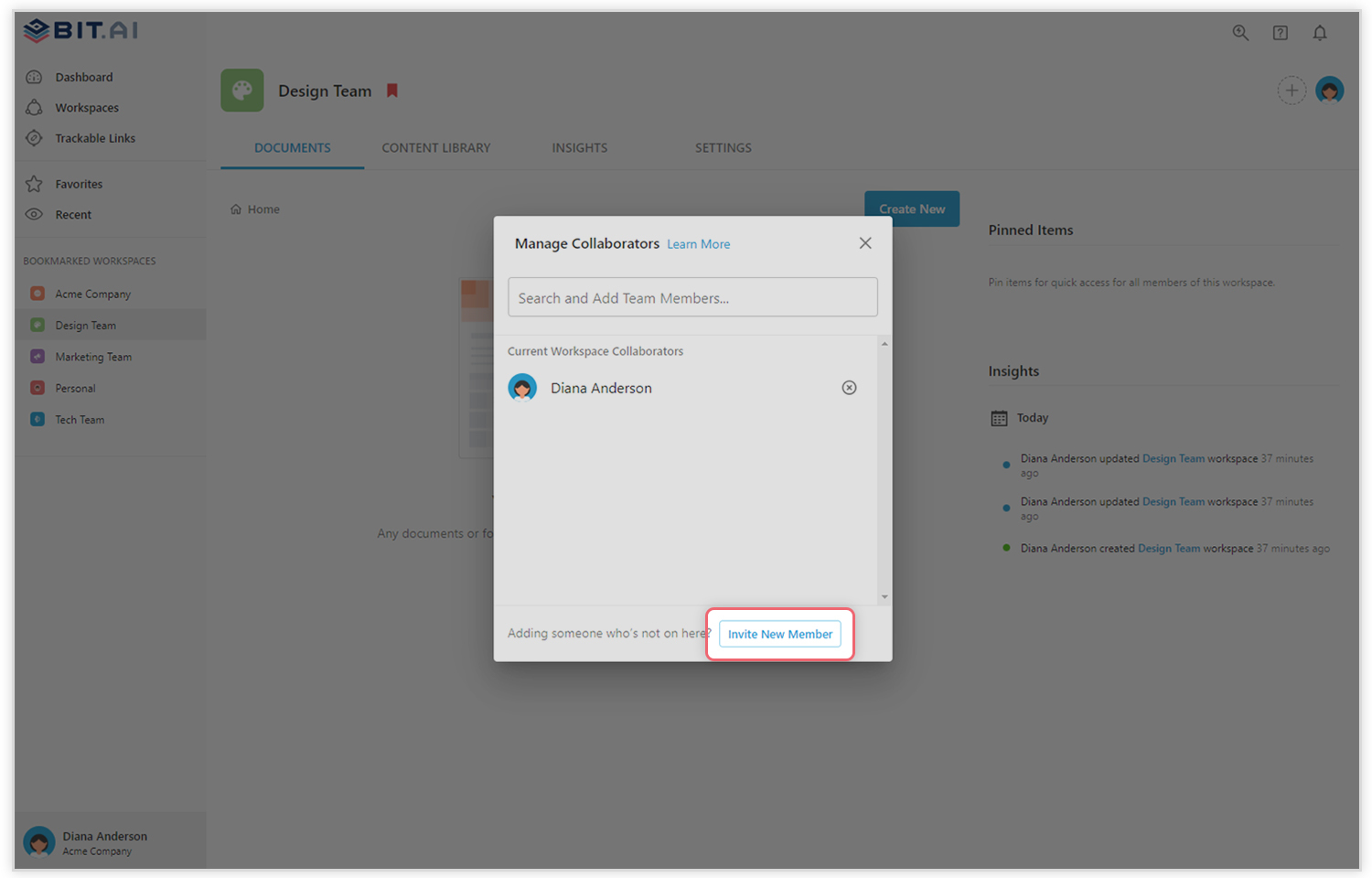 You create private workspaces by default. However, you can invite others to join you inside of a workspace and collaborate together with the knowledge, projects, documents, and content inside of the workspace.
Step 4: Create Your Desired Document
Once you are in the workspace, click on the 'Create New' button. Select 'From Template' in the dropdown. A pop-up will display allowing you to select a template from the gallery.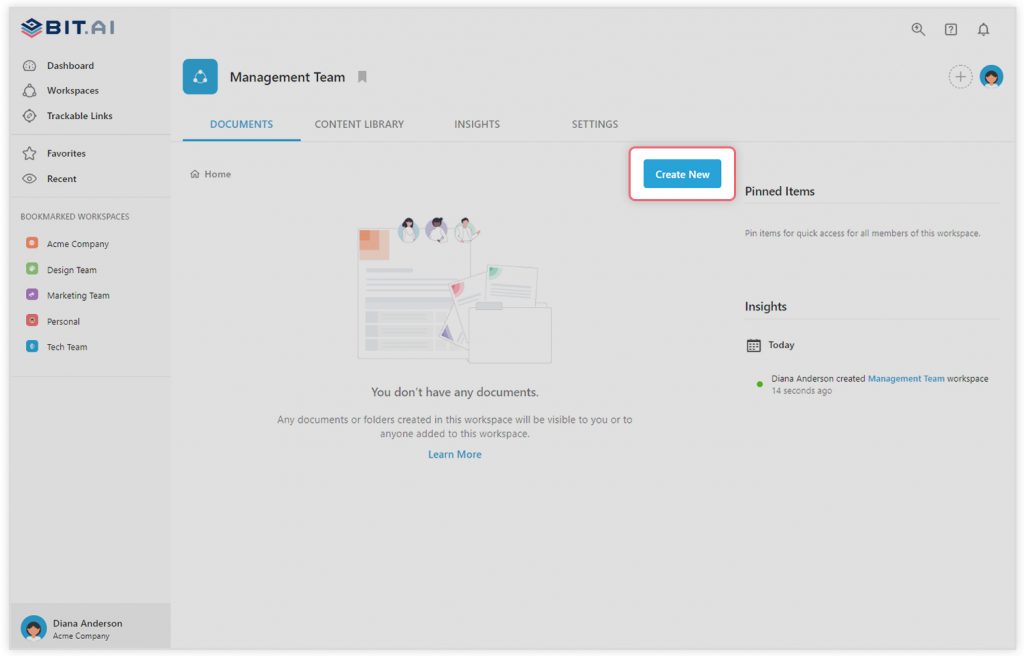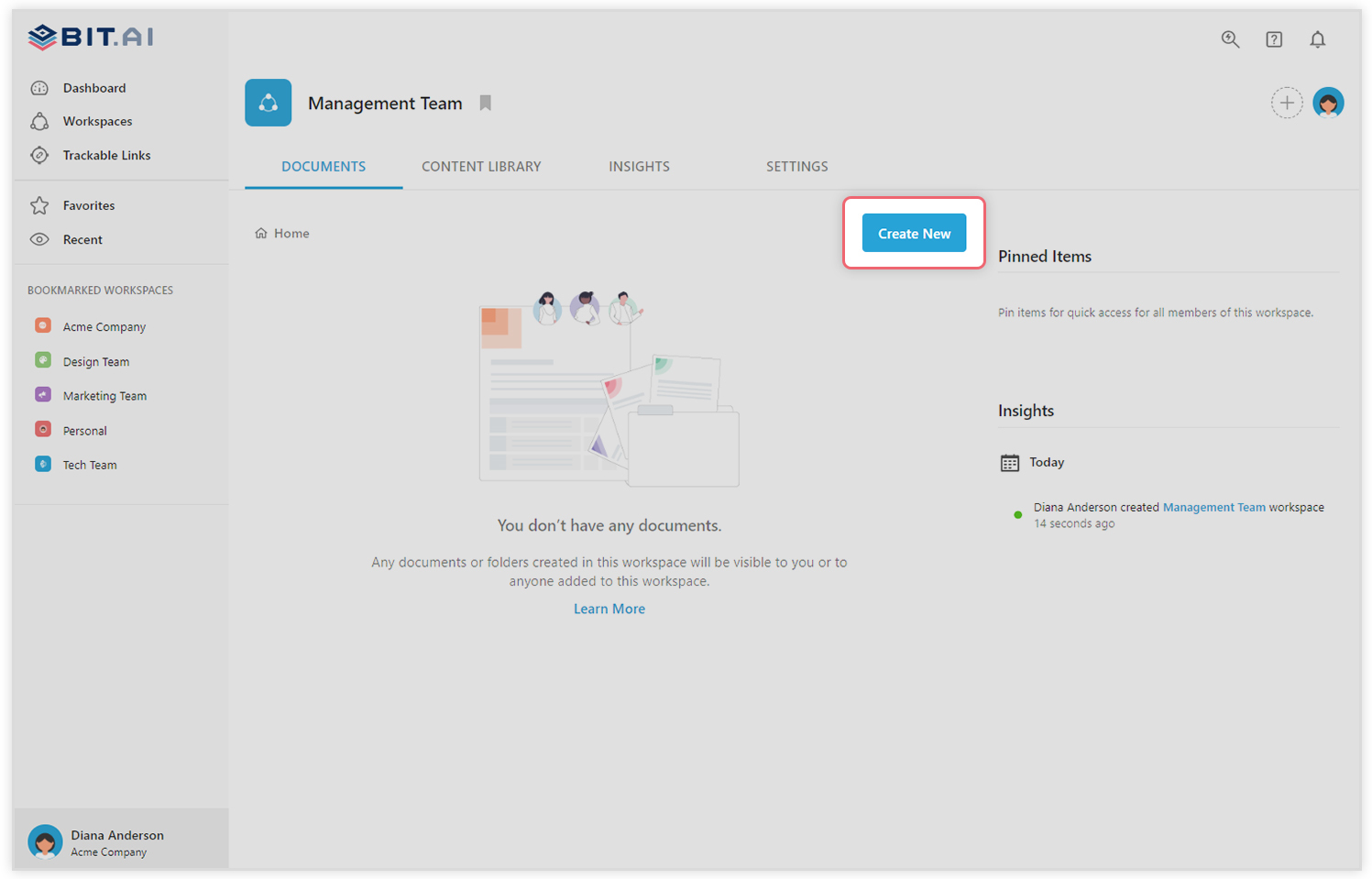 In the search box on the top left corner, you can search for the "release notes template". Once your desired template pops up, click on it and click on the "Use Template" button on the bottom right corner.
That's it! Your release notes document is ready for use!
Our team at bit.ai has created a few more templates to make your processes more efficient. Make sure to check them out before you go, your team might need them!
🎥Watch this video to learn more👇
Make a Big Impact with Great Release Notes
Your tech teams work day and night to improve your product, add new features, fix bugs, and provide value to your customers, so you can't let their efforts and important updates go unnoticed.
Using release notes effectively helps you to not only announce the new feature out into the world, but also build excitement around your entire product, re-engage users, and extend the brand's reach to larger audiences.
If you need any help with our release notes template or want to know how Bit can help your business, let us know by tweeting us @bit_docs. Cheers!
Further reads: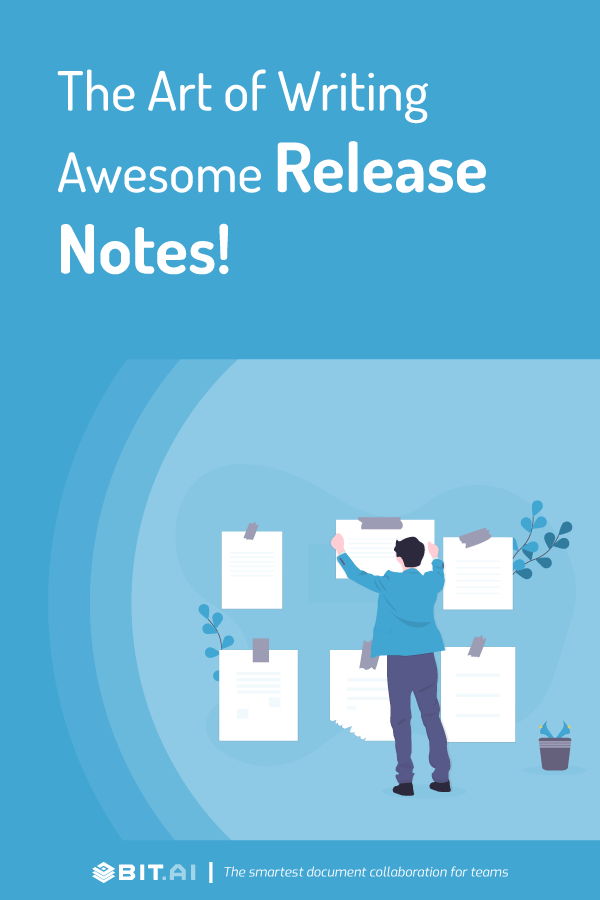 Related posts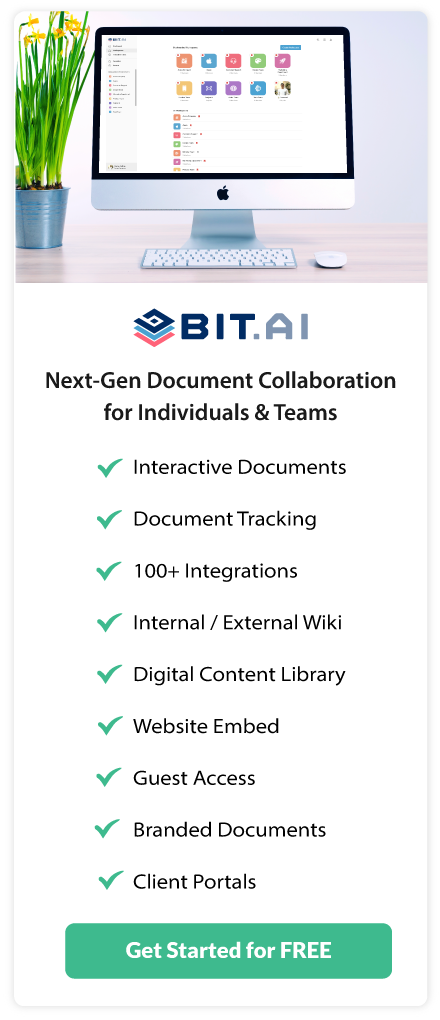 About Bit.ai
Bit.ai is the essential next-gen workplace and document collaboration platform. that helps teams share knowledge by connecting any type of digital content. With this intuitive, cloud-based solution, anyone can work visually and collaborate in real-time while creating internal notes, team projects, knowledge bases, client-facing content, and more.
The smartest online Google Docs and Word alternative, Bit.ai is used in over 100 countries by professionals everywhere, from IT teams creating internal documentation and knowledge bases, to sales and marketing teams sharing client materials and client portals.
👉👉Click Here to Check out Bit.ai.