Organizations are successful because of good implementation, not good business plans -Guy Kawasaki
Planning is necessary to map out what you need to do in order to achieve your goals. But without the execution of those plans, you won't get anywhere. The implementation of an idea is how you start your journey towards achieving your goals and eventually reach your destination.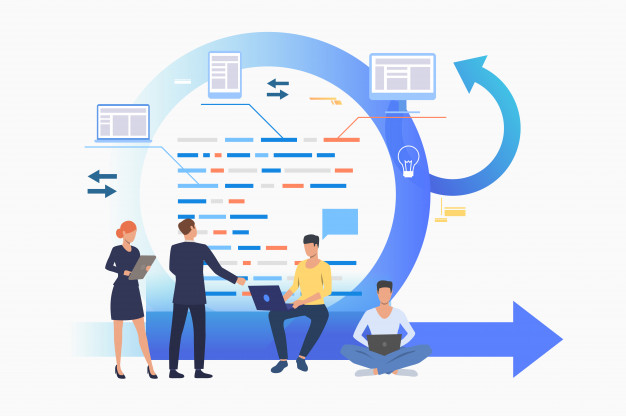 For businesses, an implementation plan plays a crucial role in the development and execution of an idea, project, or methodology. In fact, the Harvard Business Review reported that companies with an implementation and execution plan saw 70 percent greater returns than those who don't have one. But let's not get ahead of ourselves. Let's first quickly understand what is an implementation plan, how do you make one, and how to execute it successfully? Read on…
What is an Implementation Plan? (Definition)
According to Wikipedia, implementation is the realization of an application, or execution of a plan, idea, model, design, specification, standard, algorithm, or policy. To put it simply, implementation is the act of executing a plan, decision, or method. Thus, an implementation plan is the documented steps you need to take to successfully achieve your implementation pursuits.
Implementation plans are usually made to support the strategic plan created by an organization. Now, what is a strategic plan you ask? Well, a strategic plan is a document defining the strategy by which your team will accomplish certain goals or make decisions. Strategic plans are made to guide a business decision, a new business venture, or an upcoming project or initiative.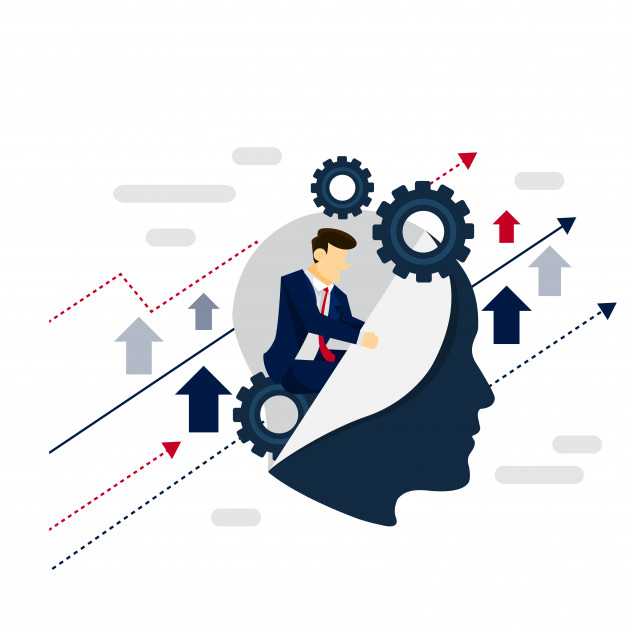 Once an organization has mapped out the strategic plan, an implementation plan is made to map out how to bring the strategic plan to life. The implementation plan then breaks down tasks into identifiable steps, assigns tasks and responsibilities to the people involved, and creates a definitive timeline for the entire project.
Therefore, the goal of the implementation plan is to effectively implement company strategy and lay down the step by step process of bringing the project to success.
What are the Benefits of an Implementation Plan?
The implementation plan puts organizational resources to use and develops a tactical plan to execute the strategic initiative. It thus plays a huge role in the success of your overall strategic plan. Even if you have the greatest and an iron-clad plan or strategy, it's totally pointless if you don't put the plan into action. Here are some of the many benefits of an implementation plan:
1. Provides Clarity
Writing an implementation plan gives you better clarity of thought and improves your own understanding of the project. When you are forced to think things through, you are better able to document as well as communicate the plan to team members, upper management, and get everyone on board.
2. Keeps Everyone on Track
Your implementation plan lays down exactly what tasks need to be done, how to do them, who needs to do them, keeping everyone on board, and removing any sort of confusion or doubtfulness. When everyone knows what their roles and responsibilities are, it's easier to stay on track and keep everyone accountable.
3. Improved Cooperation
Working on projects requires the cooperation and collaboration of many employees. The better the cooperation amongst team members, the better the synergy and the overall execution.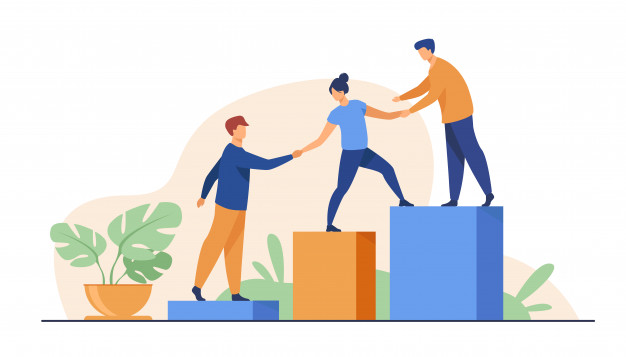 By creating and communicating your implementation plan, you can not only assign responsibilities to team members but can also educate them about how their work affects the work of their peers and how it all fits in the broader organizational vision.
Read more: How to Create a Strategic Process Improvement Plan?
4. Increased Buy-In
When you have a solid implementation plan that is well researched, documented, and presented, you ensure buy-in from all key stakeholders of your organization. When upper management is on board, it's easier to get resources allocated to your project and ensure smooth project execution.
Key Components of an Implementation Plan
Every implementation plan comprises of some key components that need to be analyzed and thought-through before communicating the plan with your team:
Outline Goals/Objectives: Start with defining the goals and objectives of the implementation plan. What do you want to accomplish? What is the project scope? Why are these goals important? How do these goals fit into the overall organizational vision and mission?
Assign Responsibilities: Assigning roles and responsibilities provides a clear picture of what needs to be done and by whom. The clearer you define these responsibilities, the easier it will be to keep people accountable.
Implementation Schedule: Schedules help track, communicate, and keep an eye on progress for your project, keeping all stakeholders in the loop with what's going on.
Resource Allocation: One of the main purposes of an implementation plan is to make sure that your team has access to enough resources in order to execute the plan effectively and without any hiccups. Make sure you know exactly what you need, how much you already have, and how you will procure what's needed.
Define Metrics: How will you determine project success? Every implementation plan must identify KPIs (Key Performance Indicators) to establish how it will measure success and failure. This also allows you to measure progress and celebrate milestones to keep the team excited.
Contingency Plan: Planning for challenges is as important as planning for success. Make a plan for how your team will navigate rough waters in case you get over-budget, don't have enough resources, or are approaching deadlines. This way you won't get off-track when challenges arise and you will be able to steer clear of them easily.
Now that you know the key components of an implementation plan, it's time to put this knowledge to use and learn how to write an implementation plan for yourself…
Read more: How to Create an Effective Operational Plan for Your Business?
Follow these steps to write an Implementation Plan:
Folks, it's time to get into the "how" of the implementation plan and create a solid document. Note that we are only going to show you the key steps you need to involve in your implementation plan.
While creating such a document for yourself, you need to be more detailed and thorough, explaining everything clearly to all team members.
Include the following steps in your implementation plan:
Step 1. Introduction
Kickoff your implementation plan with a brief introduction, outlining the vision, mission, and purpose of your project or initiative. You can additionally include how this project ties up with the overall organizational mission and lay down all the assumptions or limitations of your project.
Step 2. Team involved
In this segment, you can describe the team involved in the implementation of the project. Include the names, roles, and responsibilities of key project stakeholders and key points of contact.
Step 3. Tasks
This is an important area in your implementation plan as here you describe the key tasks and steps involved in the implementation of the strategy. If you have already begun with a task, note down the status and progress on the task here.
Step 4. Implementation Schedule
An implementation schedule outlines project timeframes and milestones. Schedules keep everyone on track with tasks progress and keep everything on-time and under-budget.
Step 5. Resource management
Describe the resources needed (people, time, money, equipment, software, departmental help, etc.) to support successful implementation.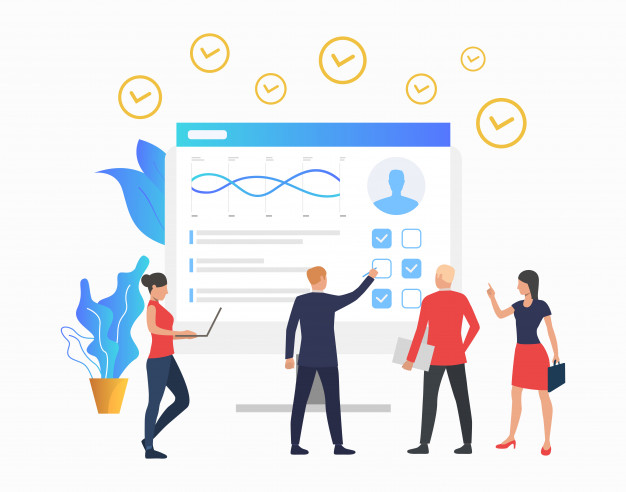 Think through this section thoroughly to ensure smooth project implementation and support fair asset allocation.
Step 6. Additional Documentation
In this segment, you can attach any other documentation that supports your implementation plan. This could include proof of successful past project executions or a PDF of your strategic plan.
Step 7. Define Metrics
Without specifying success metrics, you will never know if you are on the right track or are even executing the right strategy. Define the metrics you will use to measure success and how and when will you review your progress.
Step 8. Project Approval
If you need upper management's approval before kicking off implementation, add some space for a formal signoff.
Read more: Change Management Plan: What, Why, and How to Write?
Use a Documentation Tool like Bit to Create a Robust Implementation Plan
Documentation is key in successful project planning and implementation, this is why smart project managers use a documentation tool like Bit to create a robust, collaborative, and interactive implementation plan for their team.
A must-have tool for project managers, Bit.ai is an all-in-one document collaboration platform designed for the modern-day workplace. Bit provides a commonplace for workers to collaborate in real-time and create implementation plans, brainstorm ideas, assign tasks, store project assets, and get work done collaboratively.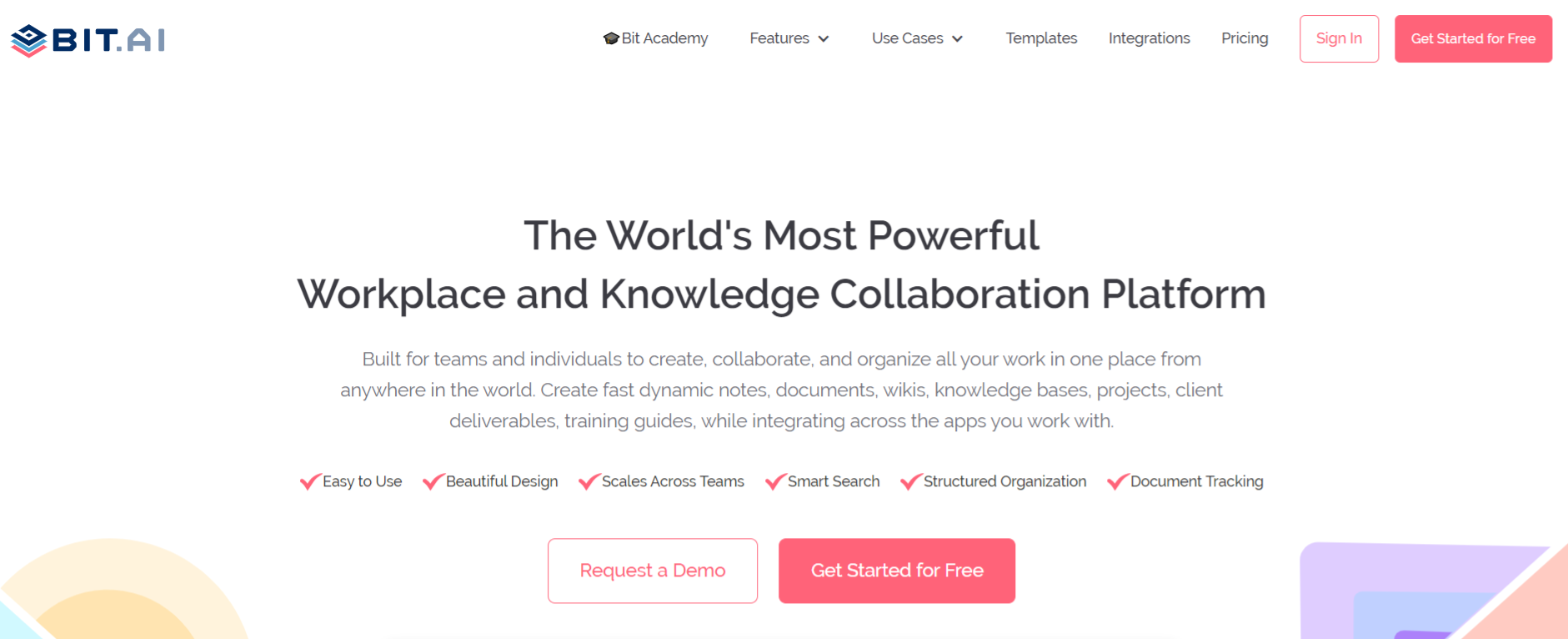 Simply create a workspace, add your team members, and start creating your workplace documents like the implementation plans quickly! You can further share these planning documents with external clients, partners, sub-contractors, etc., and get detailed insights on how they interacted with your documents!
For both internal as well as external documentation, Bit is the go-to choice of software for project managers in 100+ countries over the world.
Here are some of the main benefits of using Bit:
Organized workspaces and folders: Bit brings all your project documents and details in one place by allowing you to organize information in workspaces and folders.
Real-time collaboration: Collaborate with your team and management and feedback in real-time using @mentions and highlight features as every document comes with its separate comment stream.
Content library: Bit has a content library where you can store and share media assets. You can save images, files, videos, PDFs, and content easily and can access it at any point.
Rich embed options: Bit.ai integrates with over 100+ web applications (Ex: YouTube, PDFs, LucidChart, Google Drive, etc.) to help you create media-rich and interactive implementation plans or other workplace documents.
Smart search: Bit has very robust search functionality that allows anyone to find information quickly. You can search for folders, files, documents, and content inside your documents across all of your workspaces.
Interlink documents: Bit allows employees to create unlimited documents and interlink them to create robust internal wikis.
Templates: Bit has a plethora of amazing templates that cut your work in half and help you kickstart your work quickly.
Watch the video below to learn more or sign up for a FREE account and start exploring yourself!

What are You Waiting For?!
Without implementation plans, your strategic initiatives will never see the light of the day. Good implementation planning lays the foundation for successful project execution. It creates blueprint which your team can follow to successfully execute projects and measure their progress along the way. With tools like Bit, creating such documentation is easier than ever. So, what are you waiting for? Sign up for a free account and start creating your implementation plan today!
Further reads:
How to Create a Procurement Management Plan: Step by Step Guide
Risk Management Plan: What, Why, and How to Write?
Cost Management Plan: What, Why, and How?
How to Create a Product Plan the Right Way?
How to Create a Project Management Communication Plan?
What is a Marketing Plan and How to Create One for Your Business?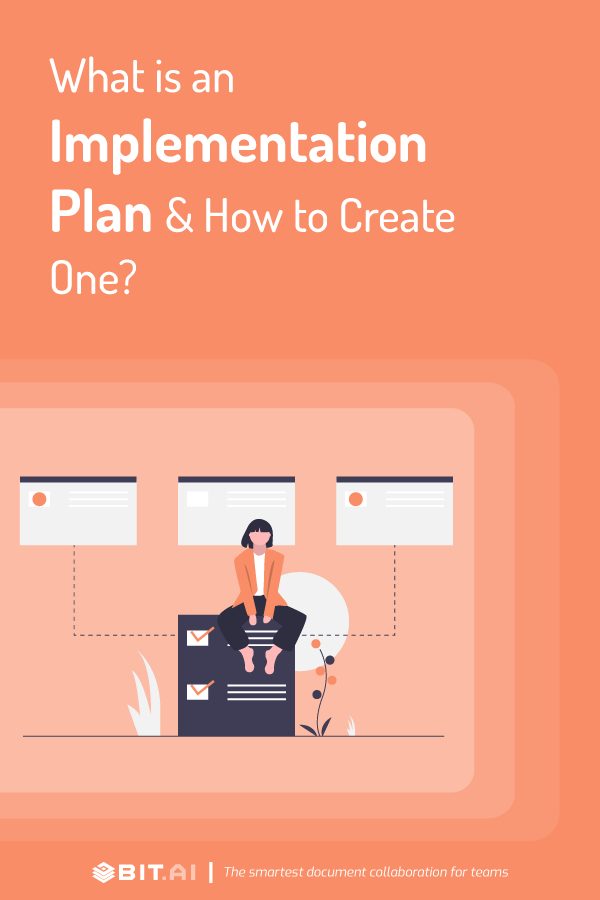 Related posts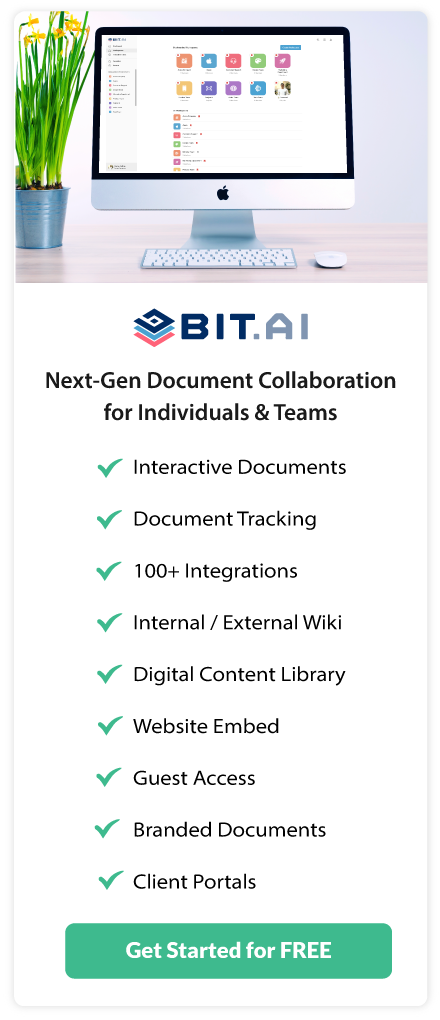 About Bit.ai
Bit.ai is the essential next-gen workplace and document collaboration platform. that helps teams share knowledge by connecting any type of digital content. With this intuitive, cloud-based solution, anyone can work visually and collaborate in real-time while creating internal notes, team projects, knowledge bases, client-facing content, and more.
The smartest online Google Docs and Word alternative, Bit.ai is used in over 100 countries by professionals everywhere, from IT teams creating internal documentation and knowledge bases, to sales and marketing teams sharing client materials and client portals.
👉👉Click Here to Check out Bit.ai.