In the increasingly visual world, we live in, the design has a special place in both of our personal and professional lives. If you are running a business, design becomes a crucial factor in attempts to make your brand stand out from the competition and gain customers.
From company websites to product design, marketing material, and sales collateral, design helps brands create their unique identity. The best way to capture the attention of your clients and prospects is through design.
The stats are there to prove it- according to Adobe, two-thirds of people would rather read something beautifully designed than something plain. In fact, the human brain processes image 60,000 times faster than text, and around 90 percent of information transmitted to the brain is visual!
One of the best design tools out there is Marvel. Built-in the cloud, Marvel has a simple and intuitive interface that enables everyone to quickly create beautiful assets and mock-ups. There's no learning curve and no software required so everyone can get involved.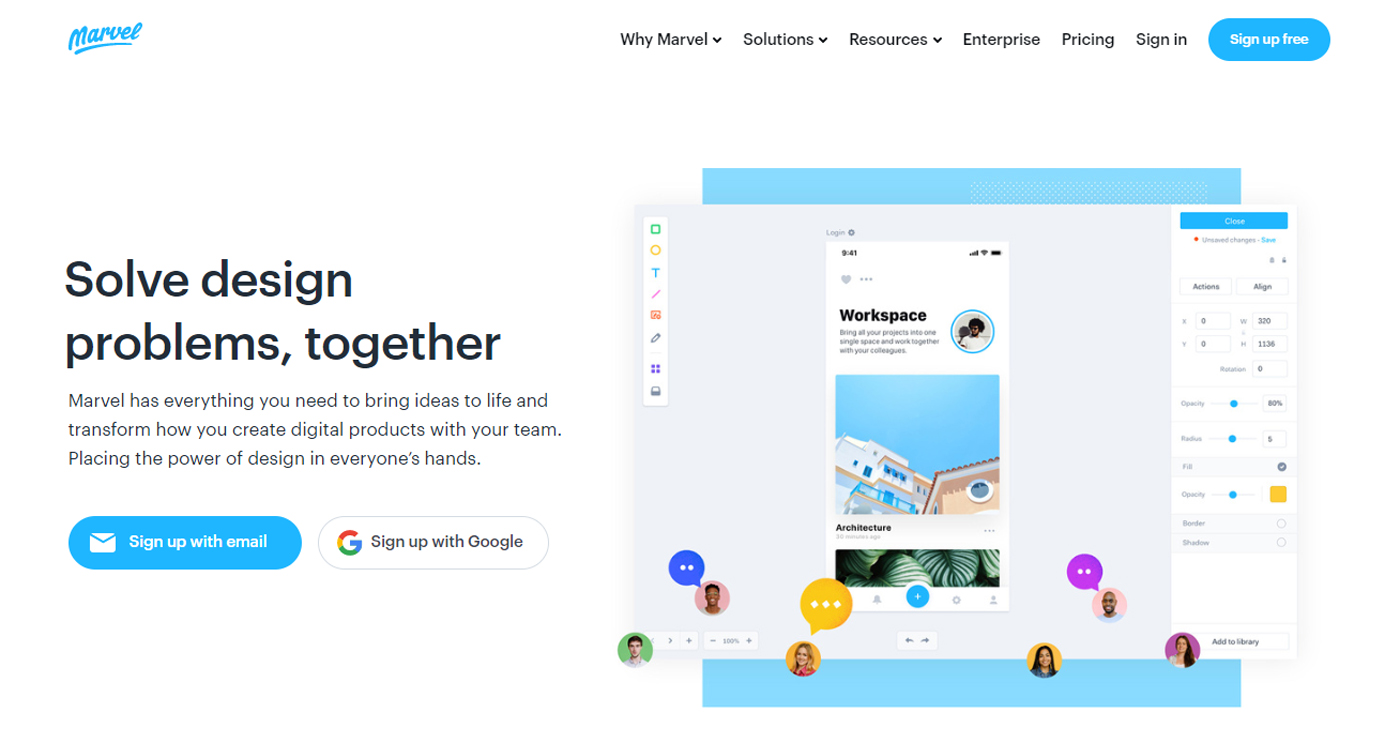 Marvel provides a single place to build wireframes, prototype and design specs in one place. Users can even sync their designs from Sketch and Photoshop or build mockups directly within Marvel's design tool with the help of millions of assets, stock photos, and icons.
Marvel optimizes your design-to-development process by allowing users to instantly download assets and generate CSS, Swift and Android XML code for their prototypes.
Read more: How to Embed Airtable in Your Documents
Use Bit Documents To Embed Marvel files!
If you love using Marvel to create design prototypes, you are going to love this trick! But if you are new here, let me just give you an introduction about Bit!
Bit.ai is a new-age document collaboration and communication tool that helps teams to collaborate, share, track and manage all company knowledge in one place.
Bit allows teams to create workplace documents like- project proposals, sales decks, training documents, how-to guides, company policies, process documentation, media kits, fact sheets, competitive research, case studies, e-books, etc. and provides a safe and robust place to store these documents.
If you want to send these documents to external partners, clients, customers or prospects, you can even track them to get intelligent engagement insights.
The secret sauce to Bit is its ability to create documents like no other document editor out there. Bit helps you create documents of the future that are dynamic and much more than plain-boring text.
Apart from allowing multiple users to collaborate on documents, Bit also allows users to share any sort of rich media like YouTube videos, SoundCloud Playlists, embed Google Sheets, Docs, and Slides, One Drive Excel Spreadsheets, GIFs, Tweets, Cloud files, Pinterest boards, etc.

Basically, anything on the internet with a link can be shared and Bit will automatically turn it into visual content.
Bit's documents are smart enough to read any weblink and automatically transform that link into visual content. Just enter any weblink on a blank line and hit enter. Bam! The content will show up beautifully.
Read more: How to Add Paperform to Your Documents
Why embed Marvel files in a Bit document in the first place?
1. Stops the email madness!
We often share our designs with our peers over email. Then we try to explain what the design is about in the following emails, and before you know it you're drowning in a sea of questions and answers!
When you have your important content scattered around different devices and tools, your productivity always takes the backseat. It becomes all too easy to get lost in a sea of browser tabs, and shatter that workflow!
Browsing through hundreds of folders, searching in your disorganized and massively populated inbox, searching through your cloud files, etc., all end up being a search mission that's impossible to crack.
2. Bring context to your design work
Sometimes you want more than just an email to explain what a particular file is about. You need context, information, and text to make your peers and teammates understand what the Marvel file that you just shared is all about and what they are supposed to do with it.
Embedding a live marvel file inside a Bit document provides you with that much-needed space to discuss, give suggestions and feedback, and collaborate effectively- without people being lost and feeling confused.
3. Collaborate the right way!
In order to carry out your effective collaboration and communication, you need to get rid of all the apps that seem to slow you down rather than makes thing better.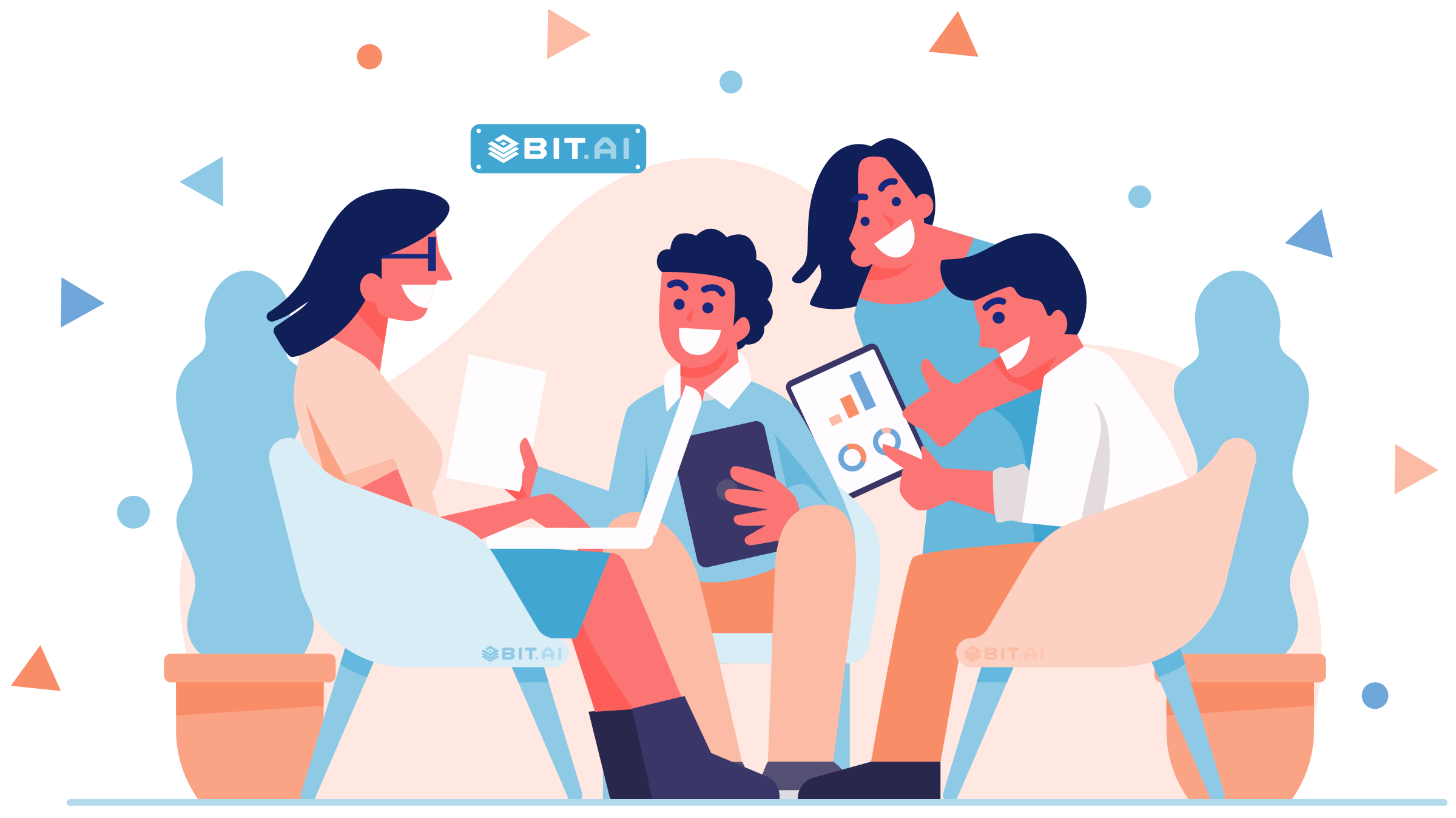 You need to bring all of your cloud files, data, content, and most importantly, people, under a single virtual roof. Where all your documents, spreadsheets, marketing, and sales collateral, internal wikis, and knowledge and co-exist without the need for any third-party communication tool or chat app.
Read more: How to Embed SlideShare Presentations in Your Documents
How to embed Marvel design files inside a Bit Document?
Bit's documents are smart enough to read any weblink and automatically transform that link into visual content. Just enter any weblink on a blank line and hit enter. Bam! The content will show up beautifully.
With Bit you can copy and paste any Marvel weblink on a blank line of a Bit document and hit enter. No more dealing with messy iFrame/embed code!
Follow these simple steps to add Marvel or any weblink into your Smart Bit Documents:
1. Click the share button on the top of your Marvel project.
[/vc_column_text]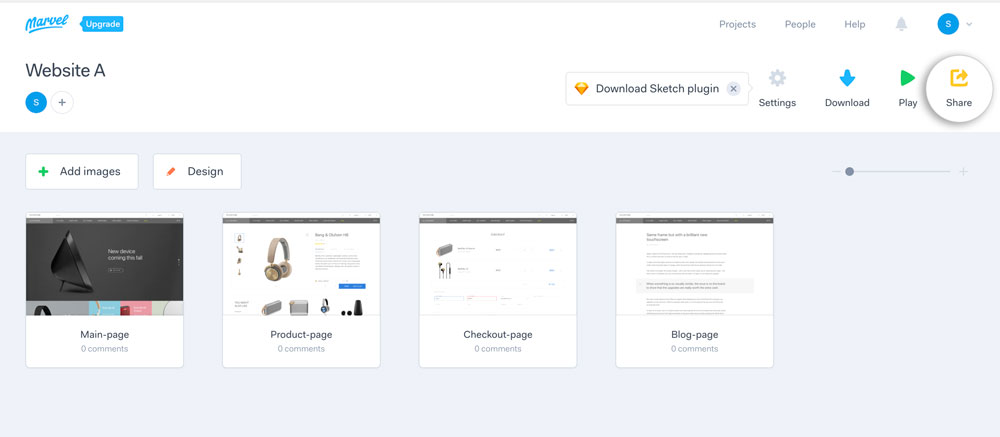 2. Copy the Marvel shareable link.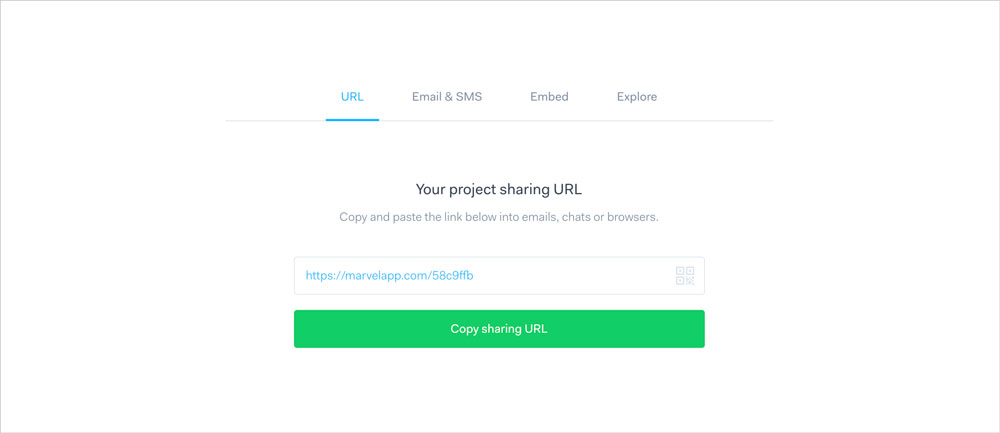 3. Go to Bit.ai and paste the Marvel weblink on a blank line and hit enter.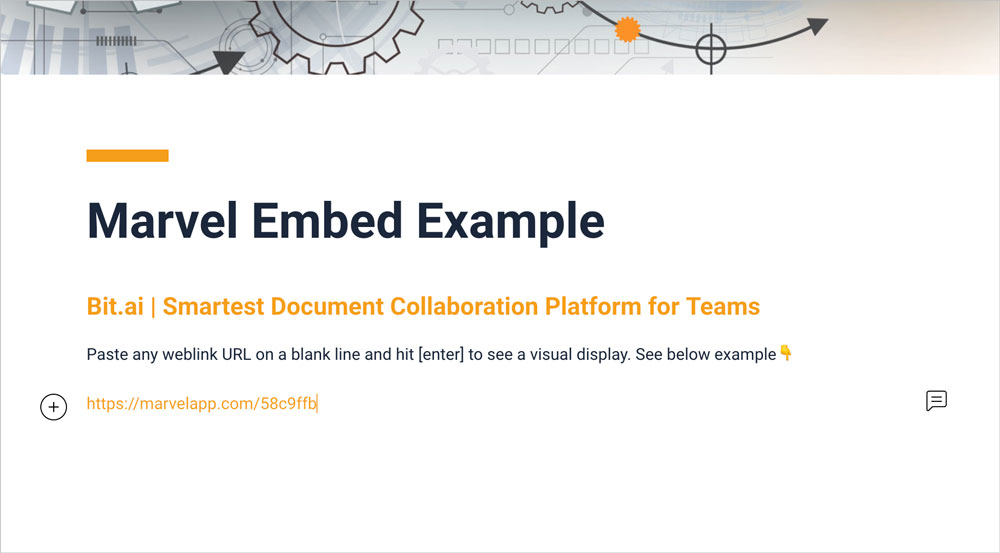 4. Bit will automatically fetch the Marvel project and display it like this.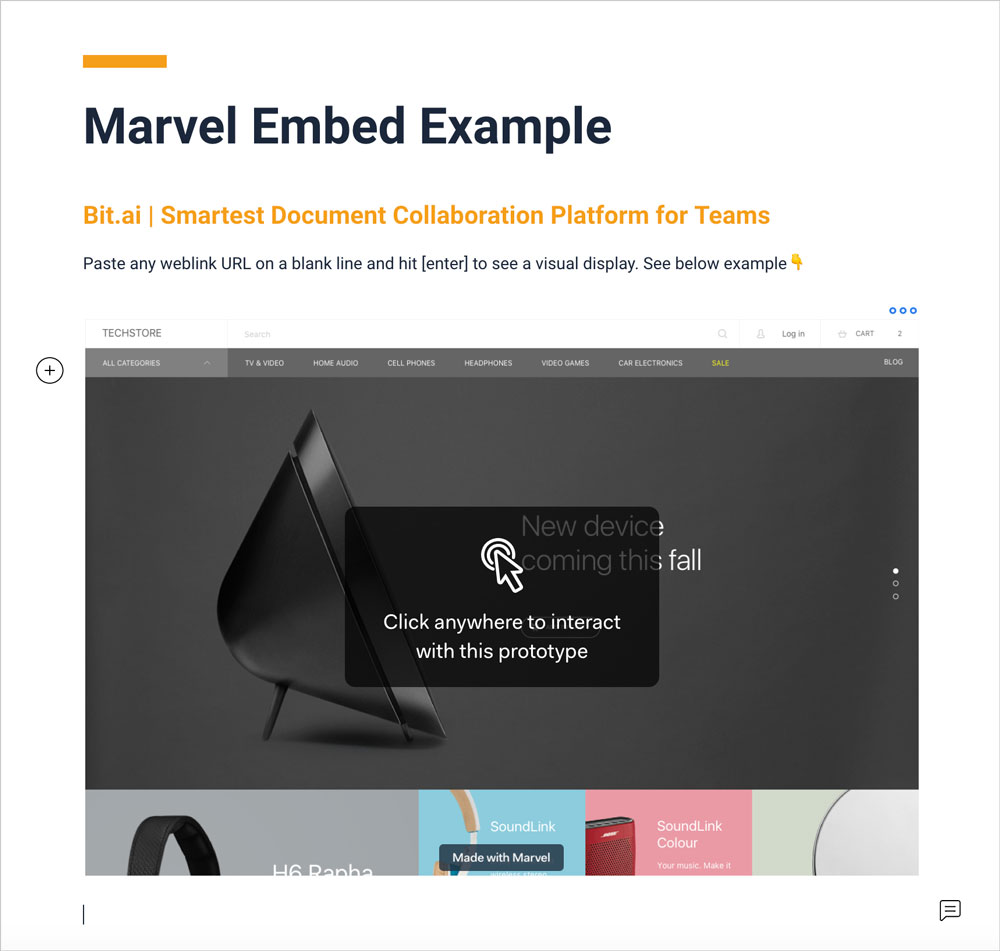 Important: Any changes made to this Marvel project will be reflected in this Bit document rich embed in real-time.
Here are a few ways to use Marvel in documents:
Design Projects
Development Projects
Team Meetings
Cross-functional Team Meetings
Client Updates
Marketing Collateral
Proposals
Design Training
Research and more!
👉Watch this video to learn more:
Conclusion
Bit provides a common workplace for knowledge workers and executives to collaborate with employees, share their knowledge, brainstorm ideas, store digital assets, and innovate together.
The best part is that this knowledge is safely secured in your workspaces and can be shared (or kept private) with anyone in your organization!
And with Bit's latest integration with Marvel, you can easily embed any live Marvel file inside your Bit documents and reduce the friction that comes with having multiple work apps and tools.
Got a question or need our help? Feel free to send feedback or tweet us at @bit_docs.
Further reads: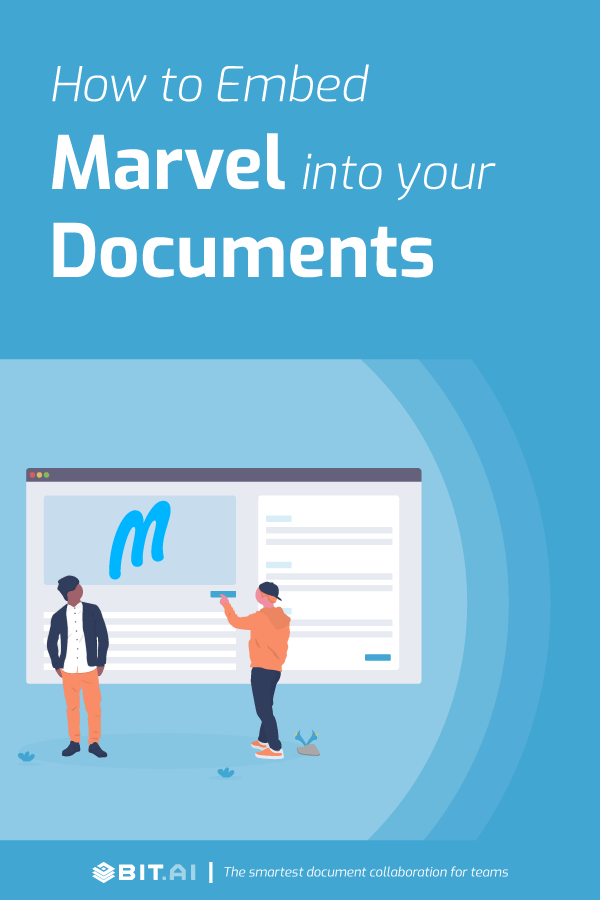 Related posts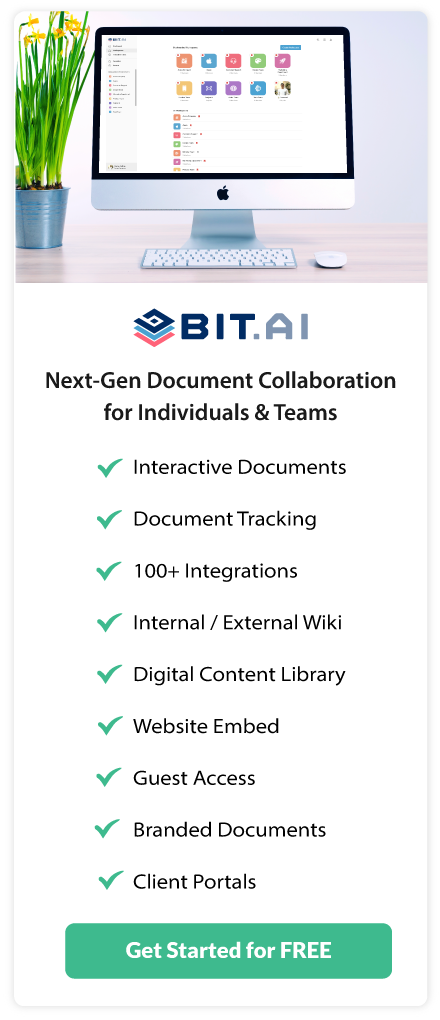 About Bit.ai
Bit.ai is the essential next-gen workplace and document collaboration platform. that helps teams share knowledge by connecting any type of digital content. With this intuitive, cloud-based solution, anyone can work visually and collaborate in real-time while creating internal notes, team projects, knowledge bases, client-facing content, and more.
The smartest online Google Docs and Word alternative, Bit.ai is used in over 100 countries by professionals everywhere, from IT teams creating internal documentation and knowledge bases, to sales and marketing teams sharing client materials and client portals.
👉👉Click Here to Check out Bit.ai.