Learn how to embed Paperform inside a Bit document as an iframe in 5 easy steps!
Online forms and landing pages can be extremely useful in gathering marketing insight and can lead to successful marketing campaigns in your business.
Whether you want to onboard beta testers for your new product, sell tickets for your upcoming event, understand the needs and wants of the current customer, or get employee/client/customer feedback, surveys and forms allow users to gain insight into their target market and set realistic goals, identify new opportunities, and come up with new strategies.
One such awesome new tool which helps you create modern-looking forms and landing pages is Paperform.
Create Modern Forms with Paperform
Paperform is a new tool that helps users build beautiful looking, engaging, and conversational online forms, surveys, quizzes, landing pages, and order forms easily.
Even though there are many such form builders and land page creators on the market today, Paperform provides a seamless new way of mashing up the two and creating something called Landing Forms!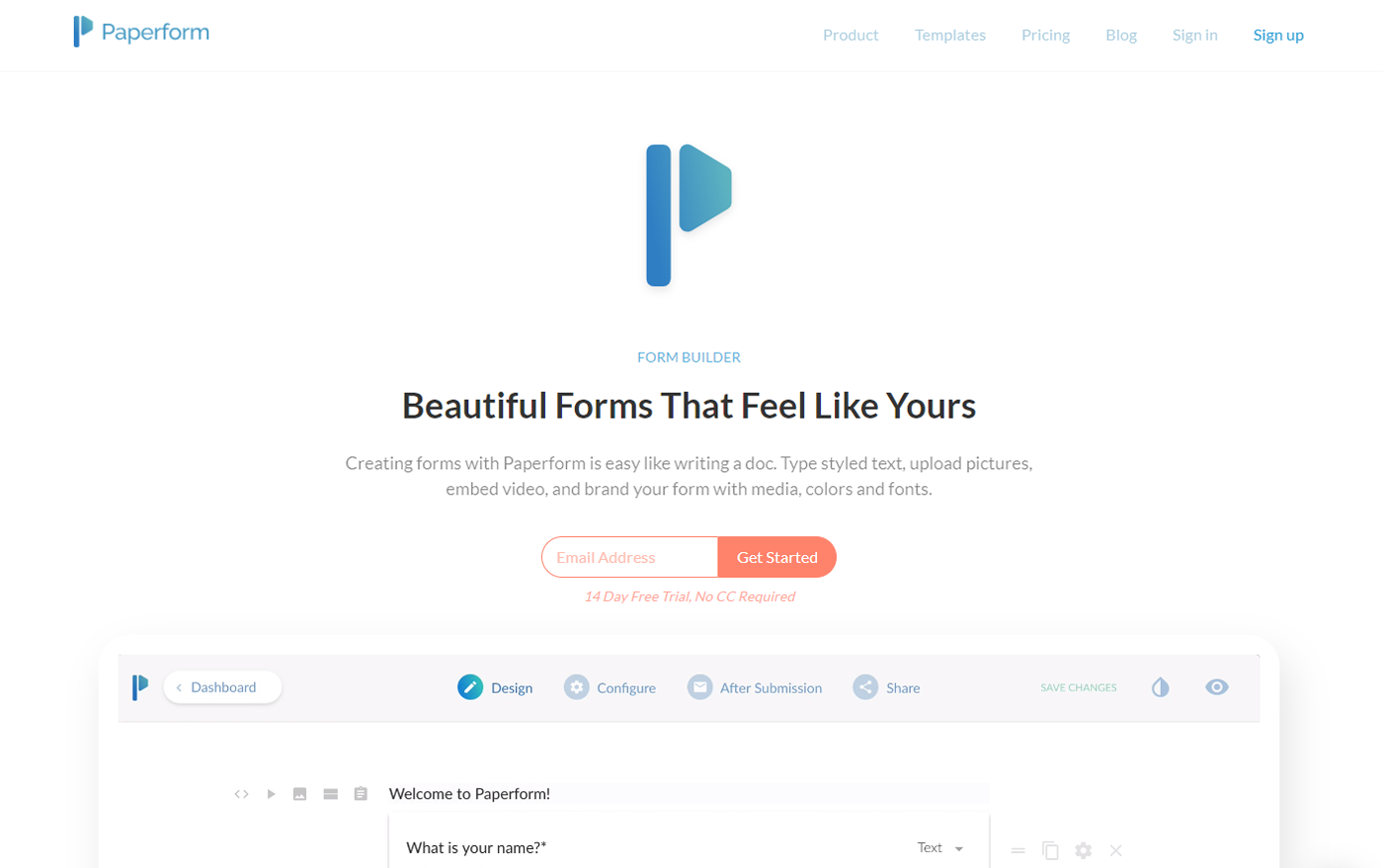 With these landing forms, users can create forms directly onto a page. Insert questions, payment fields, and media at will. If you are not much of a design nerd, Paperform provides amazing templates and high-resolution images to inspire.
The smooth interface, flexibility, and seamless transitions between forms and payments make the whole experience a bit more personal and keeps people engaged.
Use Bit Documents To Embed Paperform!
Bit.ai is a new-age document collaboration and communication tool that helps teams to collaborate, share, track and manage all company knowledge in one place.

Bit helps you create documents of the future that are dynamic and much more than plain-boring text. Thus, apart from allowing multiple users to collaborate on documents, Bit also allows users to share any sort of rich media like YouTube videos, SoundCloud Playlists, Google Docs, One Drive Excel Spreadsheets, GIFs, Tweets, Pinterest boards, etc.
Basically, anything on the internet with a link can be shared and Bit will automatically turn it into visual content.
Multiple people can simultaneously collaborate on a Bit smart document in real-time. It's a wonderful way to manage projects, create client-facing material, brainstorm, share meeting agendas, create proposals, and most importantly, share knowledge.
Bit's documents are smart enough to read any weblink and automatically transform that link into visual content. Just enter any weblink on a blank line and hit enter. Bam! The content will show up beautifully.
Bit is a great way to add forms, polls, and surveys to your documents. Perhaps you want team feedback, executive feedback or client feedback. Bit documents are a smart way of including polls with other digital assets you are already sharing.
Add polls, surveys, and forms to meeting agendas to gather feedback, add them to client-facing documents to receive feedback, add them to training materials to test your audience on their knowledge- the use cases are endless!
With Bit you can copy and paste any Google Forms weblink on a blank line of a Bit document and hit enter. No more dealing with messy iFrame/embed code!
Read more: How to Embed Marvel into Your Documents
How To Embed Paper Forms In Bit Documents?
Bit's documents are smart enough to read any weblink and automatically transform that link into visual content.
Just enter any web link on a blank line of a document and hit enter. Bam! The content will show up beautifully. Now you can easily embed your Paper forms into your Bit documents as an iframe!
Follow these simple steps to add Paperforms into your Smart Bit Documents:
1. Click the share button on the top bar of your Paperform.
[/vc_column_text]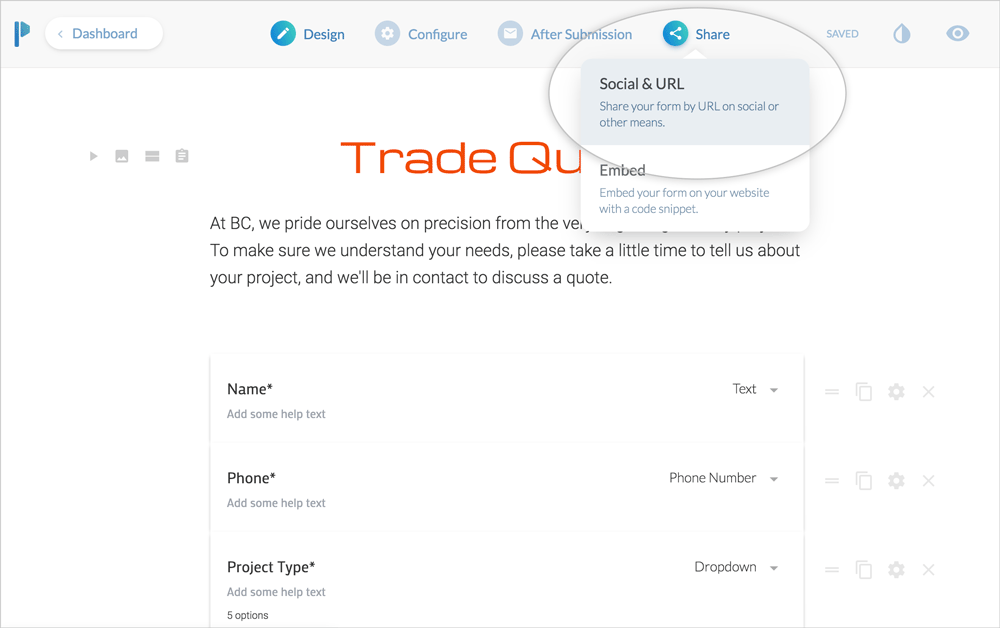 2. Copy the Paperform shareable link.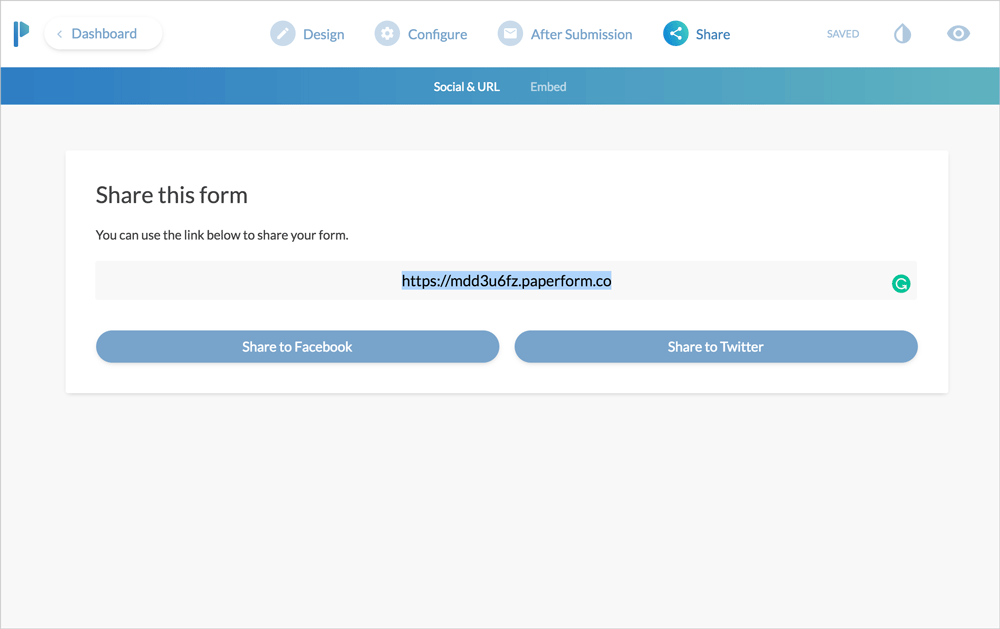 3. Go to Bit.ai and paste the Paperform link on a blank line of a document and hit enter.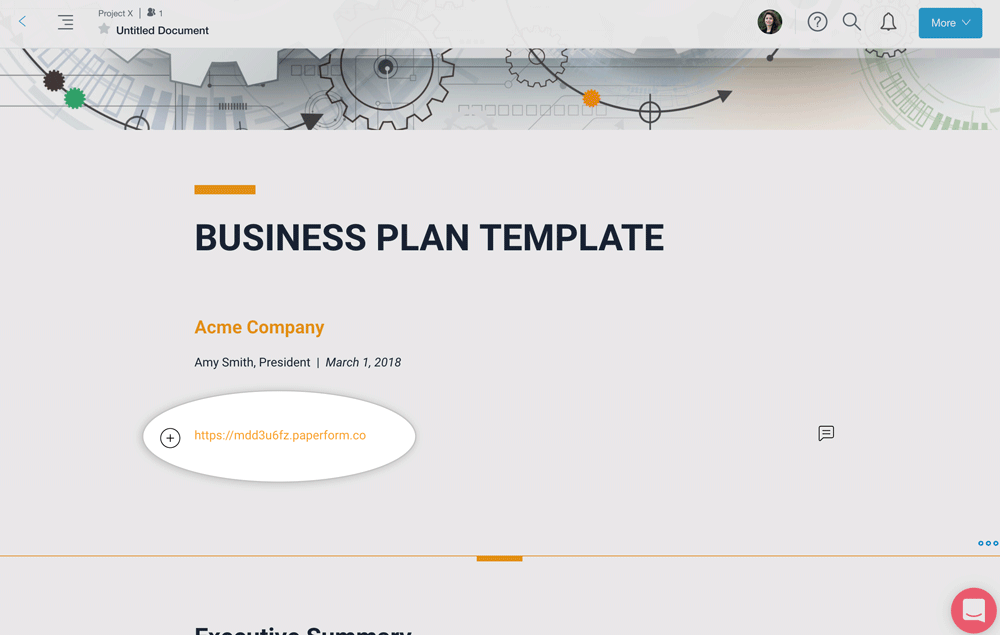 4. Bit will automatically fetch the Paperform and display it like this.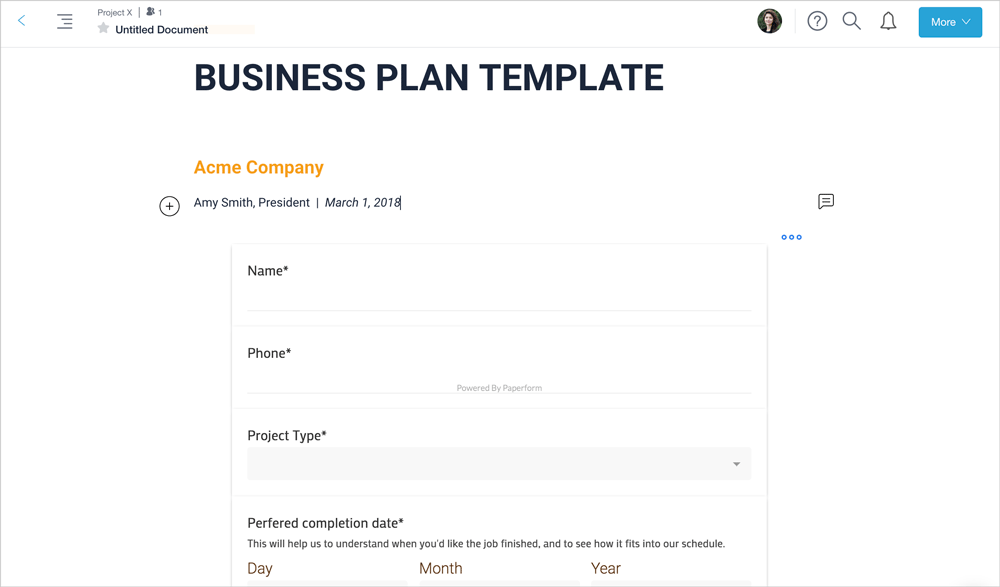 Important: Any changes made to this Google Forms will be reflected in this Bit document rich embed in real-time. 
Here are a Few Ways to Use Paper forms in Documents:
Sales Collateral – Client Surveys
Marketing Collateral – Prospect Surveys
Proposals – Surveys
Meeting Agendas – Employee/Attendee Surveys
Investor Updates – Investor Review Survey
Training Documents/Guides – Employee Surveys
Employee Onboarding – New Employee Surveys
Client Onboarding – Client Surveys
Research – Submit data, interview answers, etc. and more!
👉Watch this video to learn more:

Conclusion:
Bit documents allow users to create, share, manage and track all your work documents, both for internal and external use. With Bit's new Paperform integration, you can embed Paperform forms or landing pages in any internal or external Bit document and get the data you need quickly.
Not only can you collaborate with employees to create amazing Paper forms, but you can also share these documents with your employees, clients, partners or customer to get instant and critical feedback quickly. Try embedding a Paperform in your Bit documents today!
Further reads: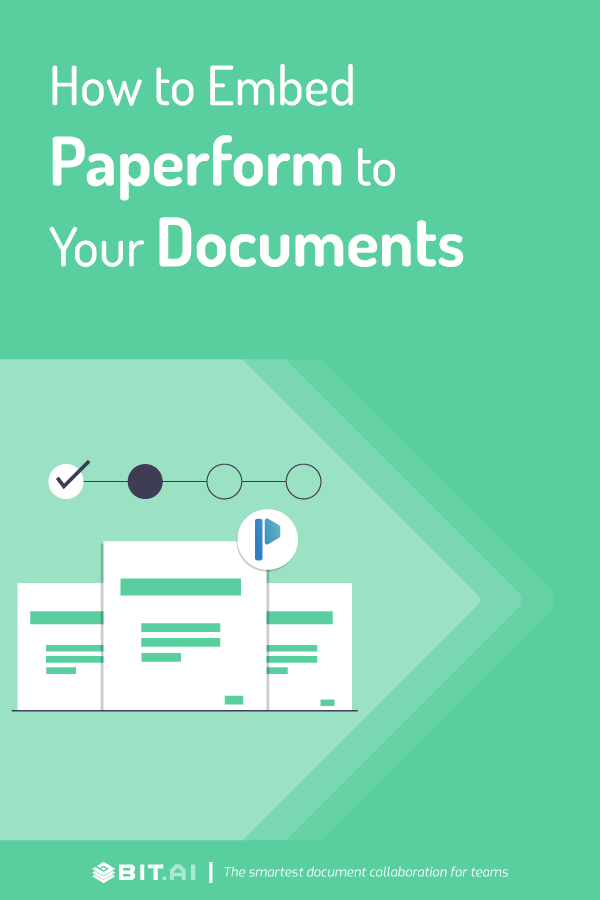 Related posts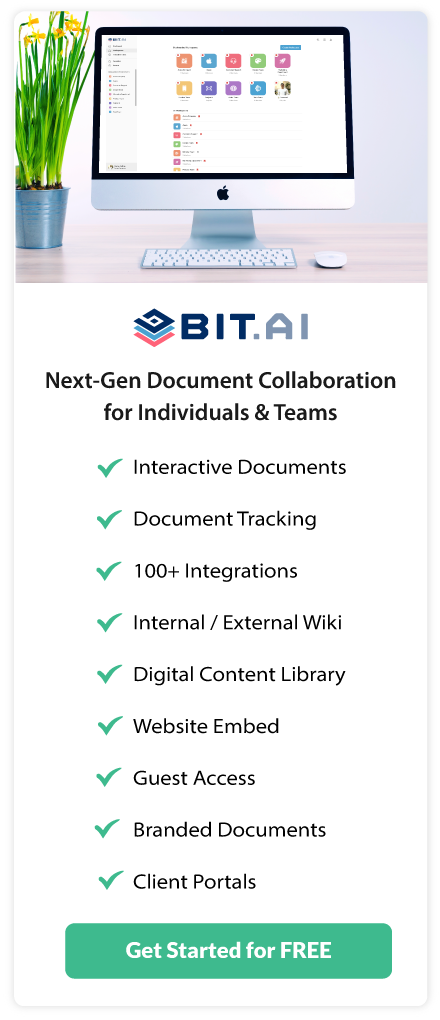 About Bit.ai
Bit.ai is the essential next-gen workplace and document collaboration platform. that helps teams share knowledge by connecting any type of digital content. With this intuitive, cloud-based solution, anyone can work visually and collaborate in real-time while creating internal notes, team projects, knowledge bases, client-facing content, and more.
The smartest online Google Docs and Word alternative, Bit.ai is used in over 100 countries by professionals everywhere, from IT teams creating internal documentation and knowledge bases, to sales and marketing teams sharing client materials and client portals.
👉👉Click Here to Check out Bit.ai.