Does your team have difficulty meeting deadlines? Does your team lack internal organization? Does your team seem lost and have problems relaying information to each other?
If you're nodding your head in agreement, then you need to take some time out from your busy schedule and create a robust team plan.
It's not uncommon for teams to face productivity issues that impact the overall output. Luckily, you can fix these issues and boost your team's performance using a team plan.
Want to learn more about what a team plan is? You're at the right place! In this blog, we're going to walk you through everything you need to know about creating a team plan. Ready? Let's go!
What Exactly is a Team Plan?
A team plan is used to provide future direction and guidance to the team, identify the team's goals and purpose, as well as how these goals would be achieved.
Even though the format of a team plan can vary depending on the size and nature of the team, it usually consists of a team vision, KPIs, goals, and strategies.
Now that you know the basics of what a team plan is, let's jump to the next section – reasons why you should create a team plan right away.
Why You Should Create a Team Plan?
A team plan can do wonders for teams of all sizes. Firstly, this plan lays down the guidelines that can help the team achieve the goals much more efficiently.
To put it simply, a team plan is like a step-by-step guide that allows each member of your team to reach their full potential, while working towards the goals of the team!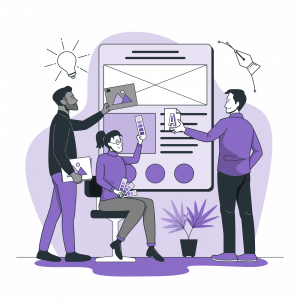 Moreover, a team plan helps you identify the problem areas within your team, and how you can work on them. It helps you to understand the source of the problem much quicker.
The result? Your team will be more productive and generate better outcomes! All in all, with a solid team plan in hand, your team's output would be up to the mark.

While you're creating a team plan, you need to make sure that it covers all the important aspects. Head over to the next section to know about the most important elements of a team plan.
Read more: How Team Communication Tools Can Empower Teams & Amp Up Productivity?
Four Crucial Elements of a Team Plan
1. Vision, Goals & Objectives
First things first, you need to outline the vision, goals, and objectives of the team – based on those of the organization. You also need to define how the team's vision will reflect on the company.
Once you've pinpointed the vision and mission, you can move on to the goals and objectives. A goal is an outcome you are working towards, and objectives are the actions you intend to take to achieve this outcome.
Just think of it as a pyramid, with vision being on the top, goals located beneath the visions, and tangible/measurable objectives at the bottom.
Note: When you're working on this part of your team plan, try to work closely with the entire team. After all, they are the ones who know the ins and outs of their jobs!
Only your team members can give you the best estimates – how long a task would take to finish, what kind of process suits them the best, how they would like to communicate with other team members, and more.
2. Key Performance Indicators (KPIs)
Now, it's time to define the KPIs. In case you don't know, a KPI is a measurable value that lets you understand how well the objective was reached.
And, thanks to KPIs, you can observe and modify the objectives of your teams as and when required. Also, to keep a solid track of all your KPIs, it's best to present them on a dashboard.
There are multiple tools for creating dashboards for your KPIs, but, if you don't have the budget to purchase a tool, you can simply use a graph chart.
3. Timeframe For Achieving The Goals
Whether it is a month, four months, or even an entire year – every team plan needs to have a set time frame. So, even at this stage, you can ask your team members to help you set the right timeframes for all the tasks.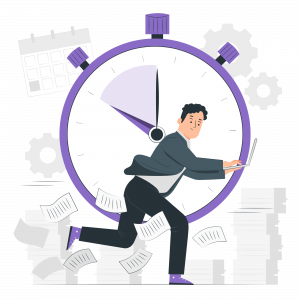 As we said above, your team members know the best about how long a task or process would take. With their input, you can form more accurate and reliable timelines!
4. Expectations and Observations
This is another important element that you must include in your team plan – your expectations. You can write down your predictions on the basis of the information you have so far.
You can then compare these expectations with the end results, and see whether the team is progressing or if there's something they need to improve.
In addition to expectations, you can also add 'observations' in your team plan as you go along. Spot the details that improve or hinder your team's performance, and note them down.
Yes, it can be cumbersome and exhausting to draft a solid team plan and that's why there are so many people out there who are struggling with this task.
However, that doesn't change the fact that a team plan is one of the most valuable business documents. Fortunately, we've something that will help you create a team plan seamlessly. Ready? Let's go!
Read more: 15 Team Building Skills You Must Develop for Better Collaboration!
Bit.ai – The Tool You Need to Create a Robust Team Plan & Other Documents

After getting familiar with Bit.ai, your perception that creating a team plan is tough will change forever. Bit is all action-oriented and easy to use, so you can create the best documents ever.
Bit.ai centralizes all your tasks related to creating a team plan – be it formatting, co-editing, organizing, and sharing. It offers everything you'll ever need to master your team plan or any other document for that matter.
Now buckle up, because we are going to explore some mind-blowing features of Bit that'll help you with your team plan:
1. Pre-Built, Beautiful & Fully-Responsive Templates – Bit.ai offers 90+ gorgeous document templates and takes care of the design and formatting aspect for you so you can focus on research and content. As we said, creating a team plan is not so tough when Bit has got your back.
2. Workspaces & Folders: A team plan isn't a "one-size-fits-all" thing. You've to customize it for every team in your organization. You've to customize it every time you hire new employees or when someone leaves. The same goes for all other business documents. This is exactly why this feature of Bit is the bomb. It lets you create infinite workspaces around projects, teams, departments, and clients to keep all your work organized.
3. Real-Time Collaboration: This is probably one of the coolest features of Bit. No matter where your team is located, you can keep everyone on the same page. You can co-edit, make inline comments, and much more on Bit.ai.
4. Sharing & Permissions: Yes, the people who are already there in your workspace can see the documents whenever they want. However, there are more ways to share your Bit document – you can create a shareable live link, embed your docs onto any website and even invite guests into your workspace. Guest access is best if you just want someone from the team to review your documents in a particular workspace, but you don't want them to see anything else.
5. Interactive Documents: Take your documents up by a notch by adding any kind of rich media to them to make them come alive. You can add cloud files, presentations, videos, social content, music, cloud files, maps, charts, surveys/polls – basically any rich media you can think of in your Bit document.
With Bit.ai, little creativity, dedication, and planning, you'll create a fabulous team plan and other critical business documents in no time.
Wrapping Up
Regardless of the industry, you work in, a team plan helps you build a highly productive team that can cooperate, innovate and communicate in an efficient manner.
Don't forget to make timely changes to your team plan and always stay in contact with your team. This way, you can avoid setting unrealistic goals or an overabundance of objectives!
By the way, if you have got any questions, queries, or suggestions, hit us up on Twitter @bit_docs and let us know. Good luck!
Further reads: 
Virtual Workspace: 9 Tools to Work Digitally With Team!
13 Types of Plans Your Business Must Have!
Top 10 Benefits of Teamwork You Must Know!
9 Virtual Team Building Games for Remote Employees!
10 Team Management Software Every Business Should be Using!

Related posts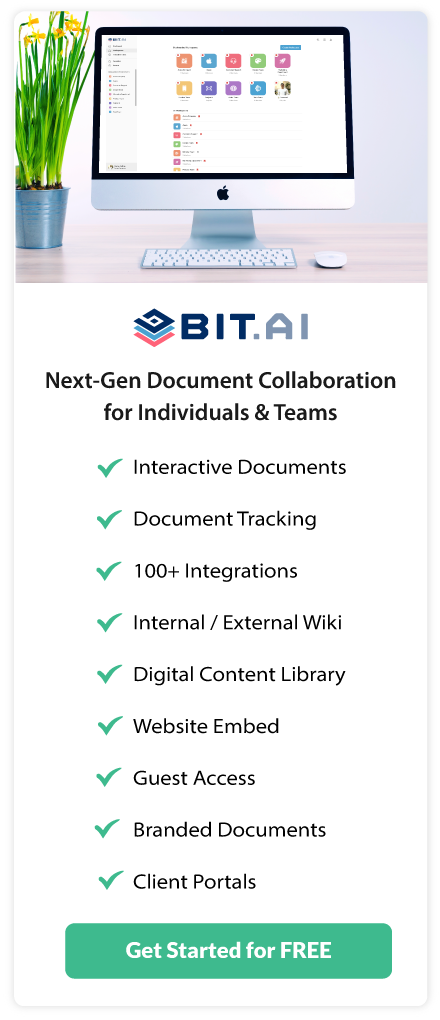 About Bit.ai
Bit.ai is the essential next-gen workplace and document collaboration platform. that helps teams share knowledge by connecting any type of digital content. With this intuitive, cloud-based solution, anyone can work visually and collaborate in real-time while creating internal notes, team projects, knowledge bases, client-facing content, and more.
The smartest online Google Docs and Word alternative, Bit.ai is used in over 100 countries by professionals everywhere, from IT teams creating internal documentation and knowledge bases, to sales and marketing teams sharing client materials and client portals.
👉👉Click Here to Check out Bit.ai.