It's no secret that the way we work is changing and virtual teams are quickly becoming the new norm.
Sure, remote working has perks for both employees and companies – like an improved work-life balance, and not to forget the ability to work from a beach in Bali.
But virtual environments also hold a few difficulties when it comes to how we collaborate, communicate, and build relationships.
With the teams not being able to see each other every day, geography getting in the way, and technology running the show – it's not always smooth sailing.
So how do you overcome the challenges of virtual teams and keep employees engaged and skyrocket your company culture?
The answer is simple – through virtual team-building games.
Yes, virtual team-building games are just what you and your team need to keep the spirit alive.
Not only these games will help your team members get to know each other a little better, but they'll also improve communication, helping you build a closely-knit and successful team.
Now without further ado, let's dive into 12 fun games and activities for remote teams. After all, work is all about having fun!
1. Virtual Escape Room
Virtual escape rooms blew up in 2020 as it became impossible to go to the ones in the real world, courtesy of the pandemic.
Without a doubt, escape rooms are OG virtual team-building games, and with good reason.
They require skill, logic, and above all, teamwork.
All you need to do is find clues, solve some puzzles and tasks with your team, and (hopefully) escape!
Honestly, what could be a better way to get to know your team than by being with them in a locked room – even if it's just a virtual one!

2. Aliens Have Landed
In this game, you have to divide your team into smaller groups of three to four members.
Here's the scenario:
Aliens have finally landed on Earth and are interested in learning about the company.
The problem? They don't speak English.
So each team has to pick five symbols or pictures that best describe the company.
This game will encourage communication, build out-of-the-box thinking, and creative thinking.
Also, for all the managers out there, take a look at the symbols and pictures shared by the team members to get an idea of what they think of the company!
3. Spill the Bucket
This is one of the best icebreaker games out there.
All you need to do is ask your team members "what's on your bucket list?".
Basically, ask them to share 3-5 things that they want to do or experience in their life.
Each person's bucket list will tell you a lot about their personality.
Also, if you have employees who share the same activities, you can challenge them to work on them together.
For example, three of the team members want to read 50 books in 2021. So challenge them to do it and support each other. Also, hold them accountable by asking about their progress from time to time!
Read more: 50 Best Team Building Activities For Collaboration
4. Recipe Roundup
Let's accept it.
The lockdown has awakened everyone's inner chef.
So why not incorporate a little bit of team building in this new trend?
Ask everyone on your team to share their favorite recipe, or assign a theme like "that one food your grandma makes better than everyone else."
Now, assemble all these recipes and run a challenge where participants prepare the other recipes and post photos on the group.
5. A Walk in My City
Ask your employees to upload a photo or video on the group showing the main tourist sights in their city and share it with the team members.
They've to mention what's so special about the place and reasons to visit.
Why this virtual team-building game is amazing?
This game will build empathy among team members and give each remote employee a chance to understand their coworkers' background!
6. Virtual Book Club
Here's how it works:
Find a book relevant to your industry or any other book and every week, assign a few pages that every team member has to read from the book.
At the end of each week, gather everyone on a video call to discuss feelings and thoughts about the book.
This will give something common for employees to bond over and encourage them to be open to differing opinions – something that's very important in a workplace.
Read more: 31 Uplifting Collaboration Quotes to Ignite Successful Teamwork
7. Virtual Scavenger Hunt
There is nothing that brings a team together like the good ol' scavenger hunt.
Now you might be wondering, how can we play scavenger hunt online? Well, there's a way.
Firstly, the host has to create a list of random objects to get the players to look for. (Don't share it with anyone before the game!)
Once all the team members join the call, the host will name one of the items, and all the team members would have to "scavenge" for it in their houses.
The first person to make it back to the webcam with that particular item in their hand wins that round! In the end, the person with the most points wins the game.
Easy-peasy right?
Remember, the more random the object request, the better. Also, it's better to do play this game via video call so people can see each other running chaotically around the house.
8. Two Truths and One Lie
We absolutely love this virtual team-building game because it is the perfect game to get to know your team members.
In this game, every team member has to present three statements about themselves – two truths and one that is a lie.
The team members can then take turns to recognize which ones are the truth and which one is a lie.
After everyone is done guessing, the speaker will reveal what the lie was. The person with the most accurate guesses will be the winner.
A classic icebreaker gamer that gets the conversation flowing and has some fun while you're at it!
Read more: 21 Collaboration Statistics that Show the Power of Teamwork
9. Donut Call
There is one thing everybody is definitely missing out on while working from home – those water cooler chit-chats.
Don't worry, because there's something that might make you miss those moments a little less – Donut.
Donut is a Slack extension that pairs your colleagues automatically, and they can then plan a 30-minute video call together.
This gives your team members an opportunity to get to know each other.
And because this Slack extension is automatic, this is a really effortless way to incorporate team building into virtual work environments.
Wrapping Up
There you have it!
Just because your team lives on four corners of the world doesn't mean that they can't build communication, trust, and collaboration among each other.
Integrating virtual team-building games like these into your weekly routine will surely help you create a stronger team.
What're you waiting for? Let the games begin and let us know how it goes by tweeting us @bit.ai.
Further reads:
21 Remote Work Tools & Apps For Productive Employees!
Team Plan: What is it & How to Create it?
Workplace Collaboration Tools for Productive Teams!
15 Team Building Skills You Must Develop for Better Collaboration!
Virtual Data Rooms (VDR) Explained with Use Cases
7 Compelling Reasons Why You Need To Invest In Team Collaboration
Simple Team Management Software Every Business Should be Using!
Remote Collaboration Guide & Tools For Distributed Team
Tips and Tools to Manage Your Distributed Team
5 Simple Yet Impactful Ways to Improve Team Collaboration in 2021
Boost Employee Morale with these Effective Tips!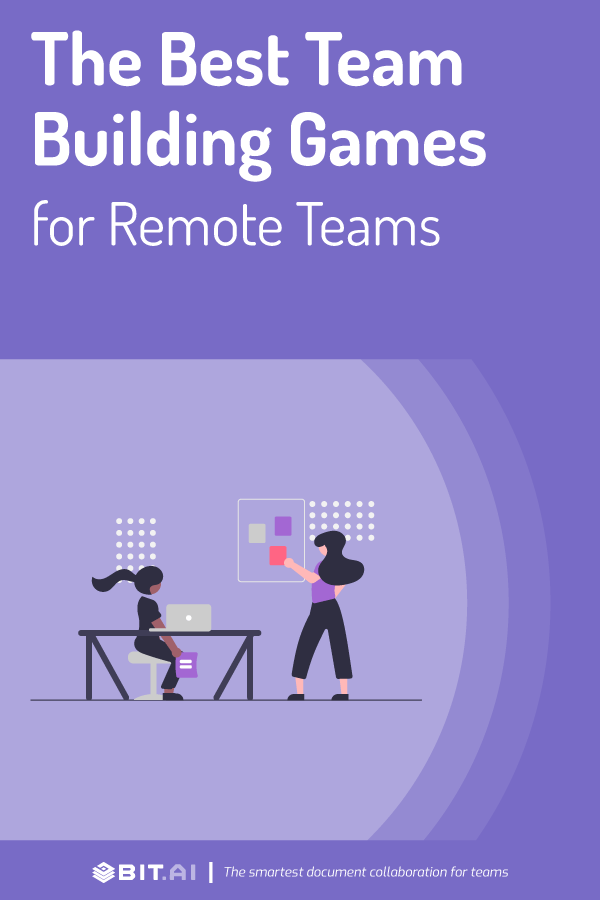 Related posts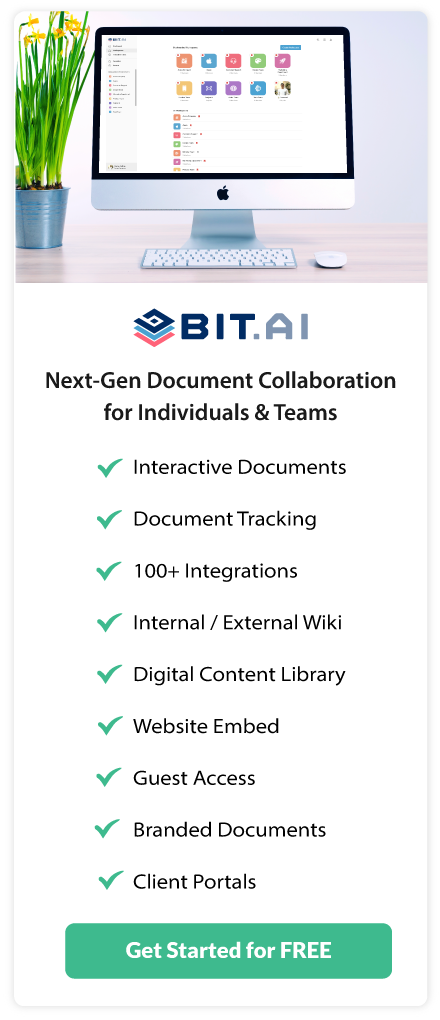 About Bit.ai
Bit.ai is the essential next-gen workplace and document collaboration platform. that helps teams share knowledge by connecting any type of digital content. With this intuitive, cloud-based solution, anyone can work visually and collaborate in real-time while creating internal notes, team projects, knowledge bases, client-facing content, and more.
The smartest online Google Docs and Word alternative, Bit.ai is used in over 100 countries by professionals everywhere, from IT teams creating internal documentation and knowledge bases, to sales and marketing teams sharing client materials and client portals.
👉👉Click Here to Check out Bit.ai.