The way we work is transforming. Especially how we work together as a team!
As businesses become more complex and global, the majority of work they do is turning team-based! According to a study by HBR ''Collaboration is taking over the workplace and the time spent by teams in collaborative activities has boomed by 50 percent in the last two decades"!
This implicates that these teams are growing, getting more dispersed, diverse, and skilled for the modern office culture than ever. However, while teams are super effective at tackling the challenges that many companies face, they can sometimes grapple with one essential aspect of their work: Workplace collaboration. 
So how can teams and employees today successfully collaborate while also navigating the common work dynamics and structure that come in the way of effective workplace collaboration? Well first, find out why is workplace collaboration even important?
Why is Workplace Collaboration Important for Teams?
It sure is! Team members want to do work that makes them feel like a part of the bigger picture than themselves and create a difference to the organization's bottom line!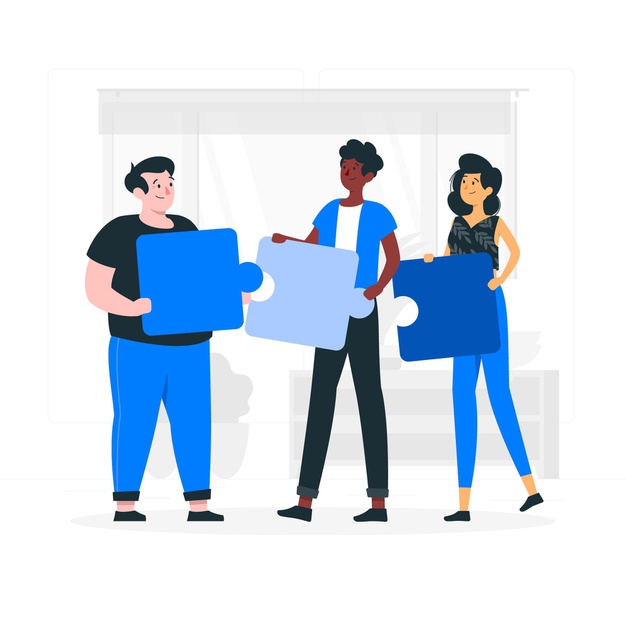 Let's take a look at these collaboration stats that justify teams interest in workplace collaboration:
The stats speak for itself! People like staying and working in an environment that fosters teamwork, collaboration, and has a transparent line of communication.
However, 86% of team members or employees quote ineffective communication or lack of collaboration for workplace failures! This is why businesses on board with workplace collaboration tools in place to get work done efficiently, along with tips to helo you choosing the best fit for you!
Read more: Ultimate Guide to Workplace Productivity
6 Highly Recommended Workplace Collaboration Tools for Better Productivity!
There are various workplace collaboration tools for different business functions, such as documentation, file sharing, project management, messaging, time management, and video conferencing.
Let's take a look at some of the top workplace collaboration tools falling under each of these categories that every organization must keep in handy!
Documentation

Documentation is the foundation of every organization this is why we are kicking the list off with one of the best documentation collaboration platforms:
Bit.ai is a new-age document management and collaboration tool that helps teams to create, collaborate, share, track, and manage all company information in one place. It's the perfect tool for teams to get work done without relying on a number of apps and complicated software.
Multiple people can simultaneously collaborate on a Bit smart document in real-time. It's a wonderful way to create a knowledge base for your company by working simultaneously with your peers and superiors. And thanks to its smart editor, Bit makes the process of documentation and content creation quick and easy.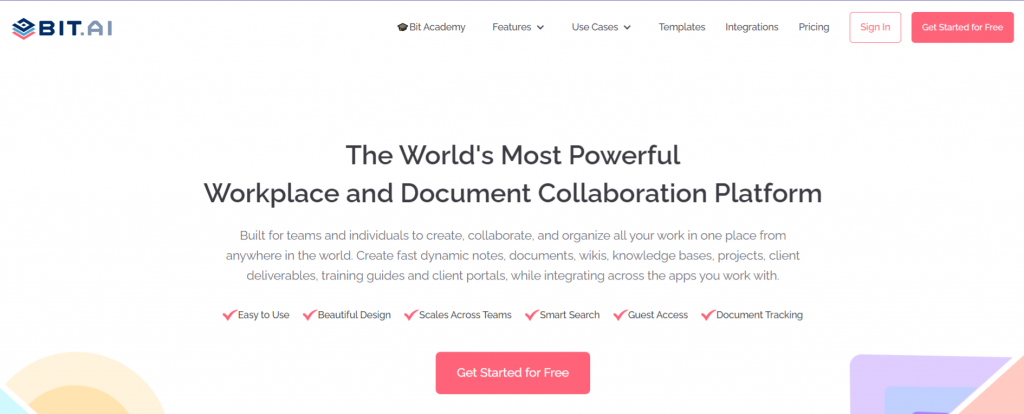 Smart workspaces can be created around projects, teams, departments, and clients to keep your documents, data, and information organized.
Workspaces make it easy to collaborate and ensure that the right team members have access to the right documents at the right time. They are fluid so your information can move through departments with ease.
Bit provides a common workplace for employees to collaborate with employees, share their knowledge, brainstorm ideas, store digital assets, and innovate together!
Pricing:
Bit starts at $8 per user per month
File Sharing
Organizations use the functionality of file sharing from anywhere and collaborate on files in real-time with people in any part of the world.
Read More: How Bit.ai Can Improve Your Team Collaboration?
To make the modern-day workplace a reality, your organization must be able to locate and share information. A cloud-based workplace collaboration tool like SharePoint supports better content management and make sure files are kept in a secure, central place. It also empowers real-time collaboration, from anywhere across the globe.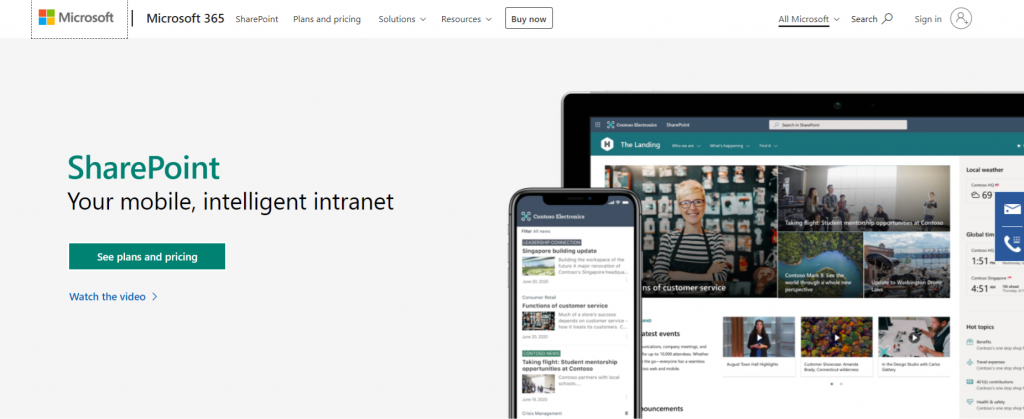 An effective workplace isn't always a privilege reserved for organizations. With a tool like SharePoint, your teams can become more productive, organized, and collaborative.
This tool integrates with MS Office, serves as a central file store, and allows the user to open files from it via any web browser or use its sync utility that works similar to Dropbox.
Pricing:
SharePoint Online Plan starts at $5.00 user/month
Project Management
Project management delivers real value against business opportunities and ensures that tasks and duties completed on time.
Asana is a robust project management tool with a focus on workplace collaboration. It is an intuitive platform with workflows support that automate recurring tasks along with custom fields & forms. You can even invite multiple guest users on a single project with customer access.


Asana gives a lot for productivity and collaboration with every core project management functionalities and supports 1000+ app integrations. It's good for all sized businesses.
Users love Asana's simple interface and its strong task management features. If your idea of project management matches well with Asana, you'll love it.
Pricing:
Asana starts at $10.99 per month, per user
Messaging
The real essence of workplace collaboration comes with effective internal communication! Using this next tools make your communication smooth as the breeze:
HeySpace
HeySpace is a communication tool and task management that enables teamwork with efficient workplace collaboration for employees. This tool helps in planning the workflow and keep every team member updates with the progress of projects.
With regularly updated task progress, clearly defined deadlines, and a dedicated space for conversations about each task, HeySpace increases productivity and helps teams fully focus on what they do best.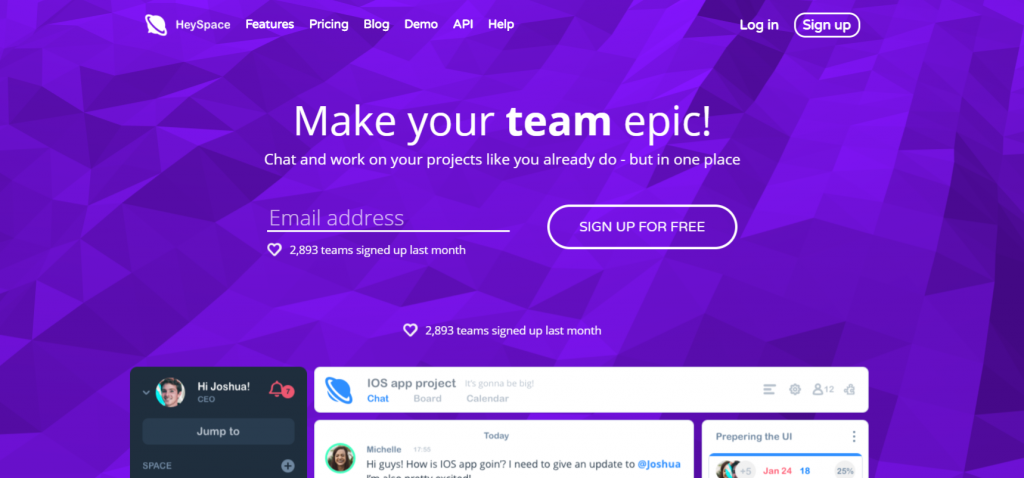 In addition to task management functionality, HeySpace provides you an integrated chat platform, where team members can brainstorm or start one-on-one group conversations. You can also invite clients and external contributors to HeySpace as guests via its communication features.
Pricing
HeySpace Premium costs $5 per user in Workspace per month
Read more: Effective Workplace Communication For Better Collaboration
Video Conferencing
There is no better alternative to a video conferencing tool for optimized attendance and structured meetings with improved communication in a virtual workplace!
Looking for a video conferencing tool, you've might have heard about Zoom, already! It's one of the most popular video group calling platforms—and for good reason. For the most part, Zoom is the best in the game.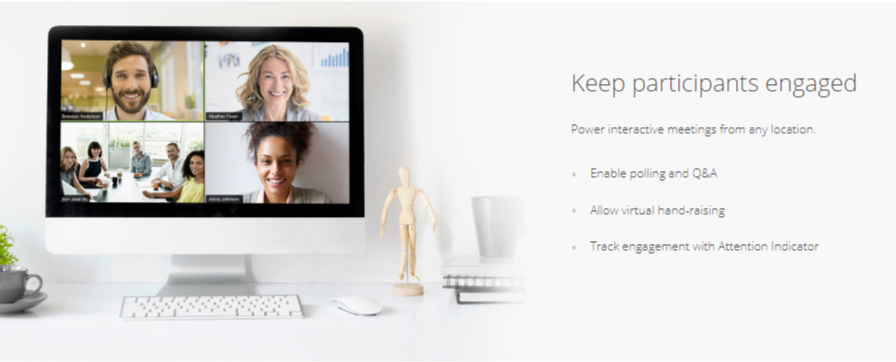 With Zoom, you can host free one-on-one video calls with no time limit and group con calls with up to 100 members as long up to 40 minutes. The paid plan allows you to chat with up to 1,000 people at once, enough for almost every situation.
Zoom even allow users to schedule calls in advance, chat anytime with anyone from your contacts list, or connect to room conferencing hardware.
Pricing
Zoom starts at $14.99 per host per month
Time Management
Time management plays a significant role in the workplace to get higher productivity and to reduce workplace stress with dedicated and a healthy working environment!
Harvest is a could-based workplace collaboration, prospering for more than 12 years in the business of helping teams to track time and meet their goals. It serves as full responsibility for all your time tracking needs, with smart features that extend from planning to reporting to assessing the progress of your project.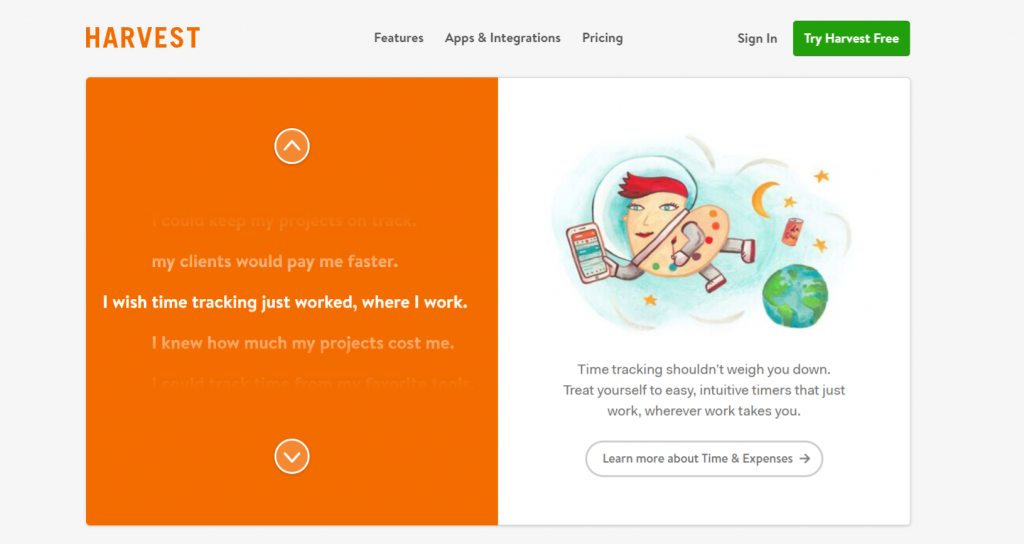 This offers both manual and digital time management features. You can either use a digital timer to sign in total hours spent on a team project or create timesheets from scratch.
Every time a team member submits a report of his/her timesheet, an automated notification is sent to the project manager for a review. On the other end, project managers can also send a polite reminder in case someone has forgotten to send in their work reports.
 Pricing
Harvest starts at $12/user per month
How to Choose the Best Workplace Collaboration tool for your team?
Effective workplace collaboration is the key to a successful organization— but things can easily go in the wrong direction if you chose the wrong tool. Need some help? Here are a few aspects that you should consider using while making your pick for the best workplace collaboration tool.
Look for ease of use: This is no doubt, one of the most important parameters. If a tool works but takes a lot of time to onboard, it won't help teams (especially fast-growing once.) keep an eye out for simple navigation and intuitive interface.
Pay attention to privacy options: Collaborating in a workplace doesn't mean all files and conversations should be public for everyone. Sometimes, you'll want team members to work on sensitive projects or have private conversations. Make sure you look at all the privacy options before you choose a tool.
Look for compatibility and integration: Integrations are key for workplace collaboration. Look for tools that seamlessly integrate with other software and app. Compatibility is also essential that is your tools must support all file types your team normally uses.
Prefer cloud: Cloud-based solution has many benefits. It can resolve your version control troubles by allowing you to see recent activities and edits. All data is saved online every team member can be on the same page, no matter where they are.
Conclusion
It's quite understandable that teams want more collaboration in the workplace and get work done together quickly.
A workplace collaboration tool can help team members and employees can get the work done as a joint effort in an easier and faster manner. The trick is to pick the perfect tool that will fit into your company culture and matches your workflow. We're sure you'll be able to find that tool in this awesome list above!
Which tool do you use to make workplace collaborations easier? Do share with us in the comment section below!
Further reads: 
Simple Team Management Software Every Business Should be Using!
8 Key Benefits of Virtual Teams for Your Company!
15 Team Building Skills You Must Develop for Better Collaboration!
Top Real-Time Document Collaboration Tools for Team Productivity
Microsoft Excel Alternatives You Must Try!
Why Workplace Collaboration is More Important Than Ever?
What is Cross-Functional Collaboration & How To Build A Team?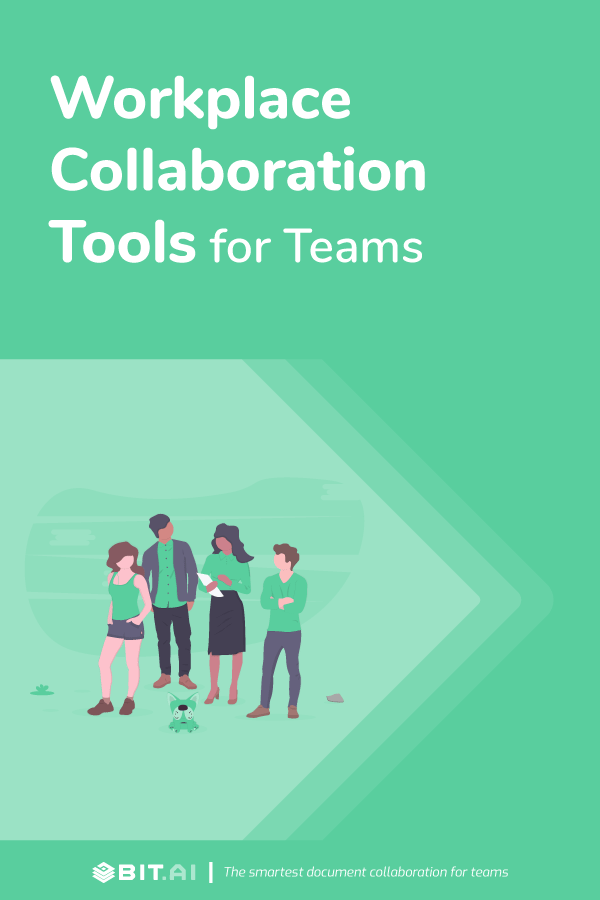 Related posts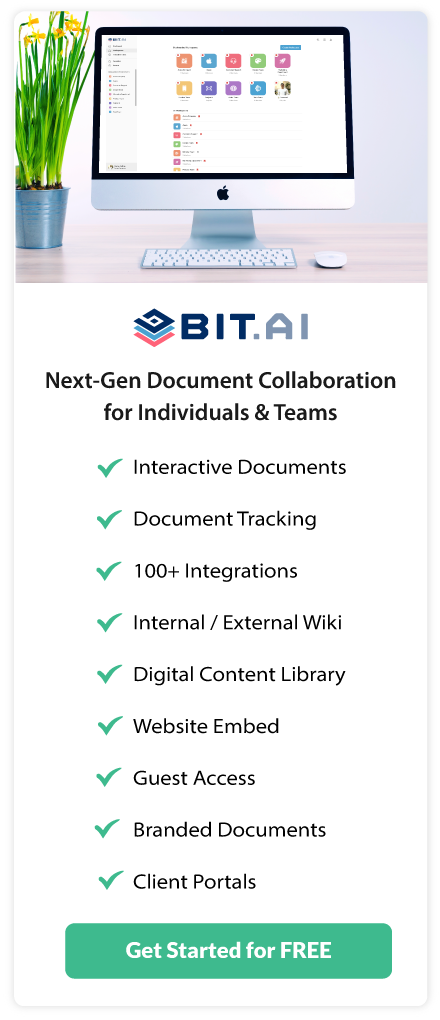 About Bit.ai
Bit.ai is the essential next-gen workplace and document collaboration platform. that helps teams share knowledge by connecting any type of digital content. With this intuitive, cloud-based solution, anyone can work visually and collaborate in real-time while creating internal notes, team projects, knowledge bases, client-facing content, and more.
The smartest online Google Docs and Word alternative, Bit.ai is used in over 100 countries by professionals everywhere, from IT teams creating internal documentation and knowledge bases, to sales and marketing teams sharing client materials and client portals.
👉👉Click Here to Check out Bit.ai.