The term "workflow" has become a bit of a buzzword in the business community! Everyone wants a smooth and organized workflow. The term itself says it all!
Organizations want to work to flow as they focus on achieving results while minimizing the wastage of time. However, developing a smooth workflow in any organization is no small feat.
It can be extremely challenging, as effective workflows require a lot of management, along with giving simultaneous attention to the hundreds of small details that go into it.
Thankfully, there are tools & apps you can use to get rid of time-consuming processes and distractions. Think of them as quick shortcuts that allow you to focus on work rather than all the superfluous workflow details.
We have curated a list of the 6 best workflow tools & apps in the market that will help you improve the efficiency, overall processes, and daily operations of your business!
What are Workflow Tools & Apps?
Workflow tools & apps are advanced software that provides flexibility to improve the way you work in an organization. These tools offer you the ability to optimize and create a workflow in an ideal and systematic way.
Workflow tools & apps find redundant tasks, identify potential areas of improvement, automate work processes, and achieve new levels of efficiency.
Furthermore, workflow tools & apps present in the market today offer the following functionalities:
Create custom workflows
Easy task management
Follow up on tasks in the process
Streamline repetitive processes
Describes different stages and move tasks into stages
Create stages in which tasks can be defined and moved
Connects workflow with every task list
Synchronize tasks on every process
Benefits of Using a Workflow Tool or App for Your Business
Apart from increased productivity, establishing a streamlined workflow environment helps with managing processes directly and guides employees to focus on their immediate tasks. There are various workflow apps, all used for different purposes, but have the same end goal:
To make your workflows as efficient as possible.
With the perfect workflow tool and app, you can bring effective change to your business process. The following benefits justify how important it is to adopt the right workflows for companies of every scale.
Minimize errors and re-work.
Speed up and streamline internal processes by reducing manual entry and request handling.
Minimizes the risk of improperly approved requests.
Increase output and increase productivity (this goes for people handling requests as well as requestors).
A personalized, unified request experience for employees.
Track request status (completed, pending, or in progress, etc.) in real-time
Identify performance trends (group and individual) over time.
Reduced license overhead for enterprise systems (ERP, CRM, etc.)
Monitors team progress against legal agreements.
Identify and remove process bottlenecks or barriers.
Better aligned tasks with the appropriate set of skills
Drastically reduce associated costs and paperwork waste.
Minimizes the need for manual handling and decision-making business rules.
List of Our Recommended Workflow Tools & Apps:
Let's take a look at each one of the following in detail and decide which workflow tool & apps is the best fit for you:

Bit.ai
Zapier
Monday
ServiceNow
Pipedrive
Asana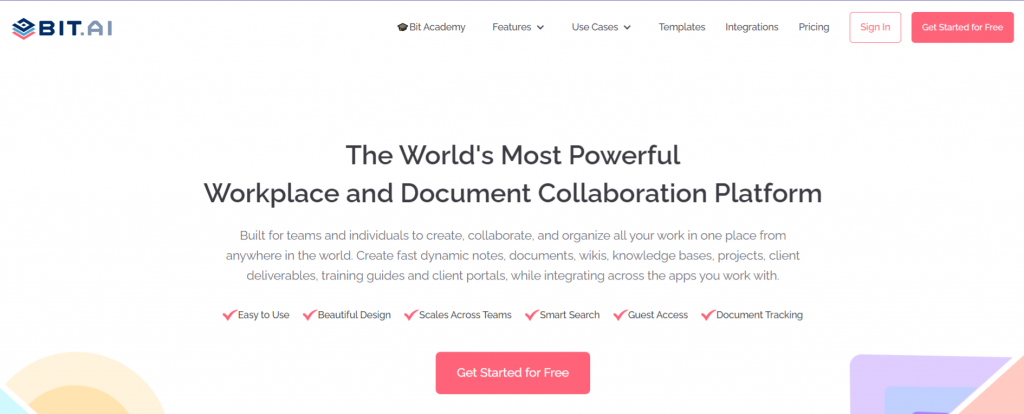 A major part of your work resides in documents you produce on a daily basis. Bit is the most powerful document collaboration and content management platform that helps you create, manage, share, and track all your knowledge under one roof!
Bit provides a central hub for employees to simultaneously collaborate on multiple smart documents in real-time. It's an excellent way to manage projects, brainstorm, share meeting agendas, create training manuals, share client-facing material, and most importantly, share knowledge.
Add content from 100+ integrations, hundreds of file types, and much more to your documents and link knowledge sharing and communication workflows in one beautiful place.
You can create smart workspaces around projects, departments, teams, and clients to keep your documents, data, and knowledge organized. These workspaces make it easy to collaborate, make sure that the right team members have access to the right documents, and break down structure for a free flow of information.
If your workflow requires, you can create client portal workspaces so that your internal workflows can link to your external workflows.
Bit is the perfect workflow tool that also offers a content library where you easily can save all your media, files, images, and digital content you add to your documents and access or reuse them whenever you want, making your workflow smooth as ever!
Key features:
User Management
Customizable Workflow
Smart Search
Wikis/Interlinking
Pricing: $8- $15 per user per month
Read more: Make Your Distributed Teams Work More Efficiently With Bit.ai!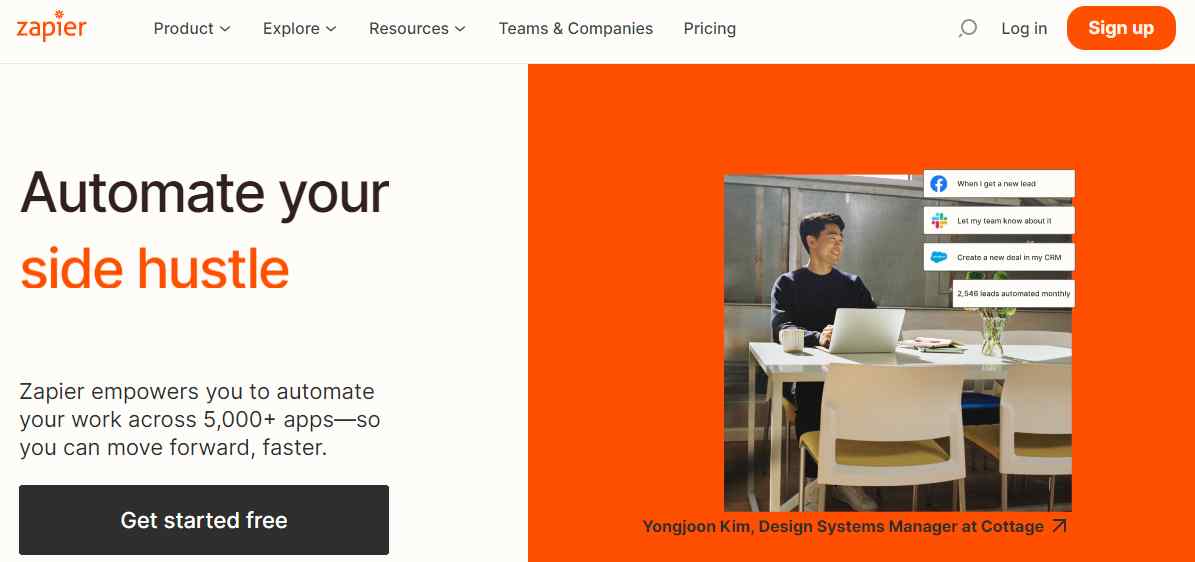 Zapier is a flexible workflow tool that connects with almost all major work software applications. It creates a bridge between all the apps you use with each other and help you avoid the struggle of switching back and forth or other time-consuming tasks.
This tool integrates with more than 1000 applications and provides a much greater understanding of your workflows than the other tools in the industry. It can be your go-to option for workflow management.
Zapier functions by creating "zaps," which explains a set of automatic tasks or set up multi-zap automated workflows that will rebound data around different apps and gives you solid control over your workflows.
The possibilities of Zapier are endless, it even enables you to create quick shortcuts for a number of processes so you don't have to manage tasks manually.
Key features:
User Management
Database Integration
Real-Time Notifications
Pricing: $20 to $125 per user per month

Considering the visual side of the workflow at its front line, Monday is an agile platform that operates as a task or project management app with teams having shared workflow to track changes and progress.
It has a uniquely designed user interface that ensures all your projects, milestones, tasks, and to-do lists are displayed in a visually appealing manner. With a peek, you can have all the data you need about- who's doing what or where's the progress.
Along with teams, all those familiar with social media can easily use Monday. They can assign tasks, communicate with team members, view progress, share progress, stats with clients & partners, and much more.
It is highly customizable, allowing users to see the progress using a calendar, Kanban, or timeline view. Hence, Monday is a great workflow tool for those looking to get the whole project overview in less time.
Key feature:
Action Management
Asset Lifecycle Management
Time & Expense Tracking
Process Control
Pricing: $39 to $119 per month
Read more: 16 Best Business Tools Every Business Needs in 2022

ServiceNow is a cloud-based platform that eliminates the bottlenecks of daily business operations. These bottlenecks can be any decisions, actions, and responses. Its approach towards workflow is to remove the blockage and integrate processes & activities between people and systems.
ServiceNow automates multi‑step processes that happen between any combination of systems or people to help organizations achieve better business results. It makes the processes driving your business more effective with end‑to‑end automation!
It also breaks down silos with cross‑departmental digital workflows within the organizations. Employees can use self‑service and virtual agents for common problems, help them be more proactive!
Key features:
IT workflows
Employee workflows
Operations management
Product documentation
Pricing: $100 per user per month
Read More: Project Documentation: What is it & How to Manage it?

We all know how difficult it can be to keep track of your sales workflow as the number of customers and prospects increase. This is where Pipedrive comes in handy.
Pipedrive is another cloud-based application that is intuitive to use and easy to understand. Pipeline's minimalistic user interface envisions your sales workflow and allows you to view all the important sales information- along with your schedule, emails, follow-ups, proposals, etc- in one glance.
This app also removes a lot of repetitive tasks that salespeople have to perform daily and allows them to focus more on quality work. It shows you the progress of each sale and helps in prioritizing & organizing tasks. Making Pipedrive easily one of the best tools out there.
Key features:
Appointment Management
Configurable Workflow
Follow-up Scheduling
Visual Analytics
Pricing: $15 per user per month
Read more: 12 Work Management Software and Tools in 2022

Productivity enthusiasts love Asana— and for the right reasons! Asana is easy-to-use that effectively aid your organization's workflow management. It streamlines workflows, manages tasks, and brings project management down to its easiest form.
This tool specializes in managing team collaboration, project processes, and handles the nitty-gritty of tasks with assurance. That being said, Asana is said to be the best, most robust project management software along with a workflow app.
Its flexibility, elegant features, and vast capabilities are well worth bending your will into managing tasks and workflows for better productivity.
Key features:
Workspaces
Attachments for file management
Multiple views
Project permissions
Pricing: $19.99 per user per month
Over to You!
Now that you learned about all sorts of different workflow tools and apps available in the market, it's time to put everything into practice. Pick a tool that fits best for your organization & watch your productivity skyrocket with efficient workflow!
Which workflow tool & apps do you use for managing workday processes? Are there any of the tools that you like or we might have missed out on? Do let us know in the comments section below!
Further reads: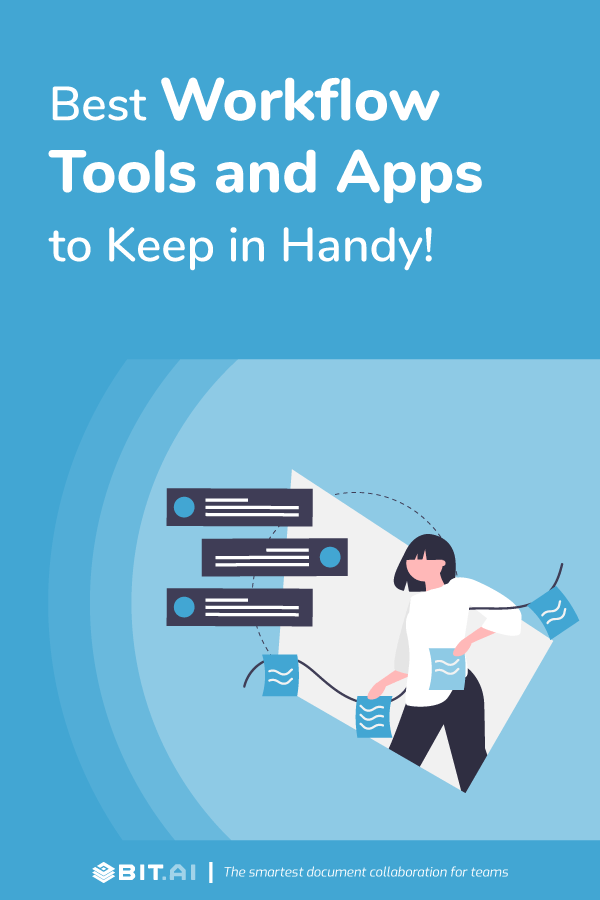 Related posts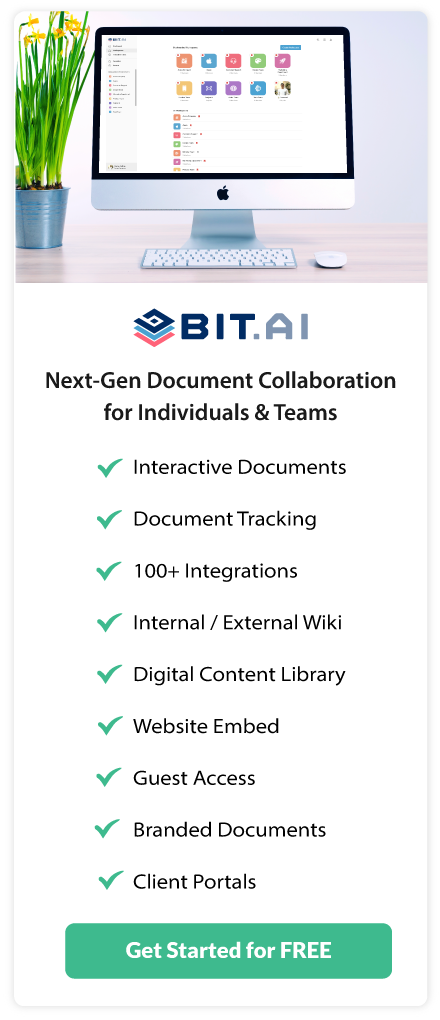 About Bit.ai
Bit.ai is the essential next-gen workplace and document collaboration platform. that helps teams share knowledge by connecting any type of digital content. With this intuitive, cloud-based solution, anyone can work visually and collaborate in real-time while creating internal notes, team projects, knowledge bases, client-facing content, and more.
The smartest online Google Docs and Word alternative, Bit.ai is used in over 100 countries by professionals everywhere, from IT teams creating internal documentation and knowledge bases, to sales and marketing teams sharing client materials and client portals.
👉👉Click Here to Check out Bit.ai.