Suppose you built a really cool car.
Now, if you don't fill the car's engine with gas, it is pretty much useless, right?
Similarly, inventing the best chocolates the world will ever taste or an astounding mobile application isn't enough. If you don't know how to get them in front of the audience, they're just worthless.
Basically, if you want to keep your business up and running, you need to have a plan for how you're going to get the word out…and, not to forget, you need a budget for putting this plan into action.
After all, we've all heard the saying – "you've to spend money to earn money". The fact that digital advertising has an annual revenue of $93.75 billion in the US proves it!
However, creating a marketing budget is a puzzle that plagues every marketer. Spend too much and you'll break the bank, but spend too less and no one will ever know about your product, service, and talent.
If you're in the same boat, then we have some excellent news – this extensive marketing budget guide will help you in understanding the ins and out's of a marketing budget.
Ready? Let's go!
First Off, What Exactly is a Marketing Budget? (Definition)
Let's start with the basics – a marketing budget as a percentage of a business's total budget that is allocated to marketing and advertising.
To be more specific, a marketing budget presents a clear picture of all the costs associated with carrying out all your marketing activities. For instance – advertising, branding, public relations, staffing costs, and more.
With every piece of your marketing budget in place, all the money that you put towards your marketing efforts will provide a better-documented ROI and skyrocket your growth. That's what your end goal is, anyway.
All in all, a marketing budget is vital for the growth of a company. Want to know why?
With financial constraints in place, you can keep your team focused on strategies that will have the most positive impact on your ROI.
It helps you avoid spending money on targeting the wrong demographic and the wrong kinds of ads. (We know we caught your attention here!)
It keeps you creative while stopping you from getting overambitious and taking on the entire list of ideas.
It helps you reflect on your marketing activities and see what's working and what isn't. (You obviously can't be prodigal and use your money irresponsibly.)
It saves you from overspending and affecting your entire budget, and from depriving yourself of the exposure you need to succeed.
But, deciding how much money you should be spending on marketing is very much like asking how many stars there are in the sky. It can be difficult to just pull a figure out of the air for that number to be correct.

To ace your marketing budget and decide how you're going to spend it, there are certain things that you need to keep in mind. Let's explore what they are!
How to Rock Your Marketing Budget?
1. Set Clear Marketing Goals
Do you want to double your email list in the next three months? Do you want to launch a new content-oriented website? Do you want to increase your conversions by 20% this year?
Envision all your goals because if you want to get results, you need a strong foundation and clear numbers.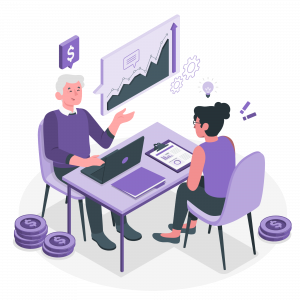 When you have got a clear definition of what you want to achieve under your belt, you can zero in on all the tactics that will help you get there.
Once that's over, you can analyze the cost and returns of those tactics and create your marketing budget.
Read more: Project Budget Plan: What is it & How to Create it?
2. Understand your Buyer's Persona
First things first, a buyer's persona is a fictional representation of your target audience.
Yes, you can have more than one buyer persona, but try to keep it limited to four or five. We don't even need to tell you the reason, it's obvious – not everyone can be your target audience.
To develop your buyers' persona, you can survey your current customers, interview people, observe their behavior at conferences (not in a creepy way), use social media, and more.
A buyer's persona helps you distinguish between who you think your customer is versus who it actually is!
3. Identify your Marketing Expenses
In order to set an efficient marketing budget, this is something you just can't avoid.
Branding, PR campaigns, travel expenses, website setup, and maintenance cost, video production, gifts and samples, sales collaterals, and more – all these costs fall under the marketing umbrella.
It might be difficult to stay on top of all these expenses and it's natural to miss out on things, like forgetting about an ongoing subscription.
But just because it's natural doesn't mean that it's right. You can't afford to operate that way if you want to create a sturdy marketing budget.
4. Divide your Budget Wisely
From content marketing to television ads – there are so many areas you can invest in. This makes it tricky to decide how much to spend on each area.
We mean, it is not always clear which tactics would generate the best results. So, just prioritize what matters the most and you'll find a way to make it work.
And this is important: don't prepare your marketing budget by picking a number out of a hat because it can put your business in jeopardy. Carefully hone in on the potential costs and ROI of each tactic you want to use.
Honestly, it doesn't matter if you have got a huge marketing budget. If you are spending all your money in the wrong places, it's simply good for nothing.
5. Look at your Past Marketing Data & Results
Ask yourself: What are your marketing results from last quarter or last year? How much traffic did your website get? How many conversions did your marketing campaigns generate?
This will help you figure out what should get kicked to the curb, and what should stay.
For instance, if you invested in LinkedIn marketing last quarter but it didn't give the expected results, you can just remove it from your budget this time.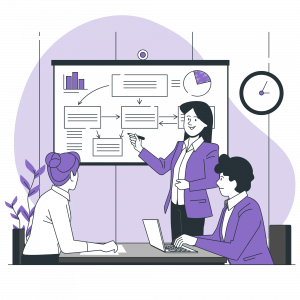 If your content marketing campaign got you thousands of leads, you can continue with it.
Once you know what worked for you in the past, you can also review and analyze where your competitors' marketing dollars are going.
Now, we'd like to give you a standing ovation! 👏🏻
If you made it this far, then you're already leaps and bounds beyond many other businesses. That's because so many people give up on creating a marketing budget after knowing the complexities of it.
You don't want to make the same mistake if you want your business to succeed!
Yes, creating a marketing budget and crunching numbers is a painful process, but the fix isn't hacking, slashing, or forgoing the budget – it's using the right tool that can help you in creating it.
Want to know which "right tool" we're talking about? Head on to the next section!
Read more: Target Audience: What is it and How to Find them? (Steps Included)
Bit.ai – A Platform That Makes Creating Marketing Budgets & Other Documents Easy & Enjoyable
Before we tell you all about Bit.ai, we'd like to tell you a story first.
A marketing head, let's call him X, created a marketing budget, saved the file, sent it over to his team via email, and they sent it back to him after making and recommending certain changes.
Now, X saved the file they sent, made the changes, sent it back…and the cycle continued. Something that was only supposed to take a week took him a month instead.
The worst part? X went through all this turmoil only for his marketing budget to end up looking like a dull, boring piece of document that no one could make sense of.
Sounds familiar, doesn't it? Because that's what you've been doing all this time too. But now is the right time to stop using those age-old methods and use a next-gen platform like Bit.ai instead!

So, What's Bit.ai? Bit.ai is a documentation platform that helps you create, organize, manage and share all your documents in one place! It even takes the headache of formatting documents out of your lives.
A mix of Bit.ai, research, and data will put you on the right track towards creating a marketing budget. Want to know some more reasons why you should be using Bit? Let's find out.
1. Create Beautiful, Fully-Responsive Documents: If you actually want your marketing budget to get approved, you need to make it look visually organized and more appealing. You don't really have to worry about that though because Bit does the formatting and designing for you! Bit.ai has over 90 fully responsive and gorgeous templates. Just pick one, and get started with your content! You can even change the entire look of the document with the click of a button.
2. Smart Tables: If you include a table in your marketing budget everyone would be able to grasp the complex figures easily. No, we're not talking about those black and white tables. We're talking about the ones that Bit lets you create! On Bit, you can choose between 6 amazing layouts for tables. You can even change the colors of the table by changing your document's theme color.
3. Real-Time Collaboration: If team members will work on the marketing budget together and take inputs and ideas from one other, it is bound to be good, and Bit.ai helps you with that. It allows you and your team to collaborate on a Bit document in real-time using powerful co-editing and real-time comments.
4. Over 100+ Integrations: Is there an Excel file or a Word document that you need to share along with your marketing budget? You can embed it in your Bit document. Not just that, Bit offers over 100+ rich media integrations! By embedding rich media in your marketing budget, you can make it far more comprehensive.
So, creating a marketing budget isn't something you should dread anymore because Bit.ai makes creating all documents a downright joy!
Wait, There's More!
We all know that it is not at all easy to get your ambitious marketing plans and budget approved, especially when it comes to the budget you've allocated to social media.
So, do you need a crystal ball to make sure that your social media budget gets approved? A magical potion? No, of course not! All you need to do is show your CFO what you're going to do as a part of social media marketing.
Show them examples of tweets, Facebook posts, Instagram reels. Show them what kind of posts generate engagement, and your CFO will have a far easier time approving your budget.
Umm no, we're not asking you to follow your CFO around with your mobile in hand, asking them to take a look at it. You can actually embed all the social media posts in your marketing budget, all thanks to Bit!
Be it Instagram posts, Videos, Tweets, Facebook posts, Pinterest boards, etc. – you can embed anything in your Bit doc and leave it to Bit to show the content beautifully and add context to it. 
Do you know what's even better? The person who reads the document will see up-to-date likes, shares, comments, etc. That means, you actually show the engagement on the posts and convince your CFO.
Want to see how those social media embeds will look like? Click here.
Our team at bit.ai has created a few awesome marketing templates to make your marketing process more efficient. Make sure to check them out before you go, your marketing team might need them!
Wrapping Up
Your brain might be flooding with hundreds of creative ideas about things you could do to grow your company.
But, whether it is running paid ad campaigns or hiring influencers to promote your products – it all comes down to money, money, and money.
So, determine your marketing goals, what you should be spending, and where. In the end, all this rolls up into one larger thing – a solid marketing budget.
Remember, a weak marketing budget can be just as bad as not having a budget, leaving you not only with a failed business but also debt that you might not be able to repay!
We're sure you didn't even flinch a little after reading that because you are now familiar with the power of Bit! 😉By the way, if you've any questions, hit us up on Twitter @bit_docs! We're always there to help you!
Further reads:
Sales Pitch: What is it & How to Create a Killer One?
11 Budgeting Tools & Software to Keep Track of Business's Budgets!
Guerrilla Marketing: What is it and How to Use it For Marketing!
14 Guerrilla Marketing Examples & Ideas You Must Explore!
12 Marketing KPIs Every Marketing Team Should Monitor!
9 Customer Acquisition Strategies Your Boss Wishes You Knew!
Related posts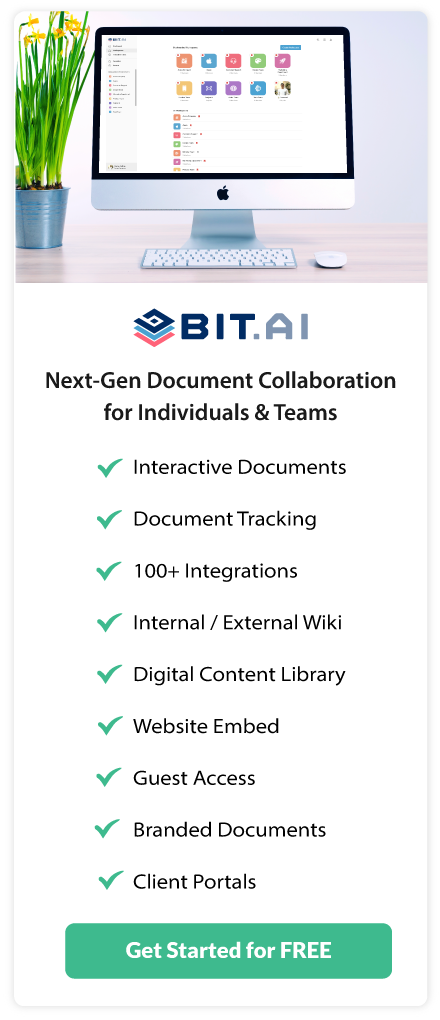 About Bit.ai
Bit.ai is the essential next-gen workplace and document collaboration platform. that helps teams share knowledge by connecting any type of digital content. With this intuitive, cloud-based solution, anyone can work visually and collaborate in real-time while creating internal notes, team projects, knowledge bases, client-facing content, and more.
The smartest online Google Docs and Word alternative, Bit.ai is used in over 100 countries by professionals everywhere, from IT teams creating internal documentation and knowledge bases, to sales and marketing teams sharing client materials and client portals.
👉👉Click Here to Check out Bit.ai.