A project without a budget is just a plan.
You can't really execute it, right?
For the successful functioning of any project, you need resources, tools, and software.
If it is an offline project, there will be other aspects such as transportation and lodging involved too.
So, if you're a project manager and you're looking to create a comprehensive and impactful budget plan, you're at the right place.
In this article, we will cover what a project budget plan is, how it is beneficial to your company, and the steps to create a plan that is both effective and sustainable.
Let's get right into it.
What is a Project Budget Plan? (Definition)
A project budget plan is an estimated compilation of costs that a particular project will incur in its due course.
In simpler terms, it is a plan that tells the company management how much money is required to complete a given project. These costs include paid software, useful industry resources, employee management, travel, lodging, and much more, depending on the nature of the project.
However, the goal of a project budget plan should be sustainability i.e getting the most things done in the least amount of money.
An effective budget plan is one that tries to come up with low-cost ways of completing a task efficiently.
But remember, the quality of work should not be comprised to reduce costs.
A budget plan is a core part of any project and must be handled very carefully, which brings us to the importance of creating it.

Read on!
Why is it Important to Create a Project Budget Plan?
1. Helps Secure Funding
Let's face it.
Managing a project is expensive.
We can't really get the ball rolling without a good amount of money.
A structured project budget plan is like a pitch to secure funding. It shows the exact statistics of how much money is needed, what that money will be used for and how will it be beneficial for the company.
If the report is extravagant or not proper, the management might deny access to funding!
2. Creates a Sustainable Budget
A project budget plan helps compare the actual price vs the estimated project price, thus noting the difference between the two.
It will give you an understanding of the necessary expenses and notify you about the ones that can be cut or reduced.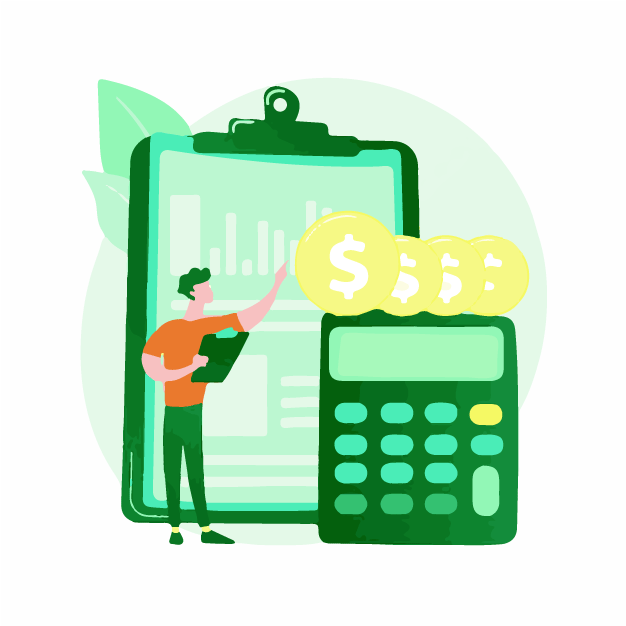 The plan is aimed to create a sustainable budget that is both detailed in operation and economical by cost.
3. Improves Overall Project Success
When a company knows the exact operation costs, it can create a margin and assign a budget to different departments easily.
An analytically and carefully devised budget plan will help in sustainable business operations, thus improving the company's overall financial viability!
Well now that we understand the importance of creating a proper project budget plan, let's get into the actual steps of creating it.
Read more: Cost Management Plan: What, Why, and How?
How to Create a Project Budget Plan in 5 Easy Steps?
The process of creating a budget plan may seem a little overwhelming.
Where should I start?
How do I estimate the project cost?
Will the management approve my budget plan?
These questions are always lingering upon you.
To answer all these questions and solve all your doubts about having a proper plan in place, we have compiled the process of creating a project budget plan in 5 easy steps.
However, companies can sometimes have a customized way of creating and presenting budget plans.
So before undertaking these steps, refer to historical data i.e old budget reports created by your company to know if there are any specific company guidelines to be included in a report and understand the format followed.
Now, let's get into the basic steps.
Step 1: Identify Project Scope
This step involves understanding the resources that your project might need.
Break down your project into tasks to be undertaken and milestones to be achieved. This will help you segregate resources according to tasks and set timeframes for them.
The project scope includes clearly laying out the steps that the team has to take to complete a given project. This is termed as WBS (Work Breakdown Structure).
Step 2: Estimate Resources
Now that you have a clear idea of the steps to be taken to complete the project, determine the resources you will require in the process.
Some standard resources to consider include:
Workforce: Is there a special team you've appointed for the project? If so, how are they going to be charged? On an hourly or weekly basis? How are the other team members compensated? Is the remuneration up to the mark to value your employees? All these questions should be considered while assigning resources to the workforce.
Marketing: Do you have a marketing and advertising plan in place? If your project needs marketing then separate revenue is assigned to the marketing team.
Equipment: Equipment can be in the form of both hardware and software. Hardware equipment includes machinery, tools, etc, and software equipment includes paid tools, software, and subscription that the team needs to undertake a successful project.
Training: A new project may require a change in operations that your existing workforce is not equipped with. Thus, training costs are implemented to ensure proper functioning in a project.
Miscellaneous: It includes all the other expenses depending on the type of project. If it includes going to a different location, then travel costs. If third parties are involved, then their fee, etc.
Step 3. Assign Costs
Its time to assign costs to the resources. In step 2, you determine all the resources that you'll need to perform the project. In this step, assign them an optimistic estimate of monetary value.
For instance – How much will the workforce charge and how much is the software for?
You can look at historic reports to determine some values, talk to the senior management, or look it up online. Note that this value should be derived with a margin, since the actual value can differ from the assigned one.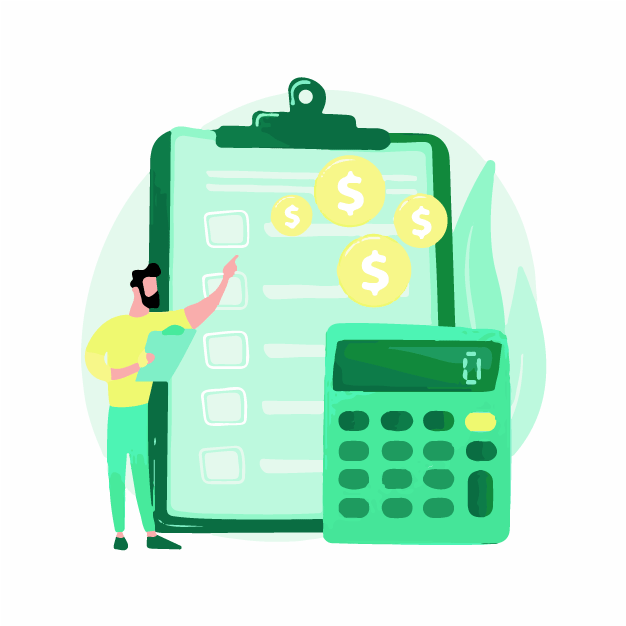 You will also set a contingency cost in this step i.e the emergency fund in case something goes south.
After performing this step, you'll be ready to create a budget.
Step 4: Build your Budget
It's time to finally put those numbers in sheets or whatever software you use to compile the budget. Add your estimates with resources and group them for a better understanding.
You can group on a timeline basis i.e as and when required or on a resource category basis.
What we are trying to say is group all training expenses under the training resource, marketing costs under the marketing resource, and so on. This makes the report clear and easy to understand.
Further, put any assumptions you're taking at the time of creating the budget so that if it does not match afterward, you can say that the assumptions did not prove true.
Also, include a timeline of work. A start date, an estimated end date, and all the other milestone dates in between.
While building your budget, don't forget to leave one column after filing an estimated amount. So that you can fill the actual cost incurred after the project completion and the stakeholders can get a clear view of comparison.
Finally, review and revise any errors.
Read more: 11 Budgeting Tools & Software to Keep Track of Business's Budgets!
Step 5: Get Approval and Implement
This brings us to the last step, presenting your project budget plan to the personnel responsible for funding. While presenting, be very clear and precise as to how things will function. Don't keep any aspect hidden.
Also, take care that your budget plan is rational, otherwise, it will not get approved. Cut extravagant costs, if any.
Once your plan gets approved, the project will start its course!
Read more: Implementation Plan: What is it & How to Create it?
Bit.ai: The Ultimate Tool to Create Project Budget Plans 
As we witnessed, creating a project budget plan involves a lot of hard work. From estimating resourcing to assigning costs, there is a lot of data and information involved.
If this data is not presented in a structured format, it will all be clutter and eventually a waste of your time and energy.

With Bit's visually-appealing templates and rich-media embedding features, you can create a smart project budget plan with ease!
Easily add media such as cloud files, file attachments, links, videos, photos, PDFs, etc. that live inside your Bit Docs to create an impactful budget plan!
That's not all! Bit integrates across 80+ popular applications like Google Sheets, OneDrive, Tableau, Airtable, and LucidCharts! That means, your content, wherever it may reside, can be a part of your project budget plan.
Bit.ai is a highly collaborative tool where you can seamlessly coordinate with all your teammates in real-time and communicate through inline commenting, @mentioning, and chatting.
When you're ready to share your budget plan with management, you can invite them to view it inside of Bit as a Guest and require them to log in to view it. You can also share it with a live link or share a trackable link to track the engagement levels of the plan.
Bit.ai has made making project budget plans better than ever!
Wrapping Up
Without a doubt, having a carefully devised budget plan in place ensures the smooth functioning of a project.
…and if you create your project budget plan using Bit.ai, it will surely get approved!
What other tools do you like for creating project documents? Do let us know by tweeting us @bit_docs.
We'd be happy to hear from you.
Further reads:
Business Continuity Plan: What, Why & How to Create it?
Project Objectives: What are they & How to Write them Effectively?
Marketing Budget: What it is & How to Put it Together?
Quality Management Plan: What is it and How to Create it?
Related posts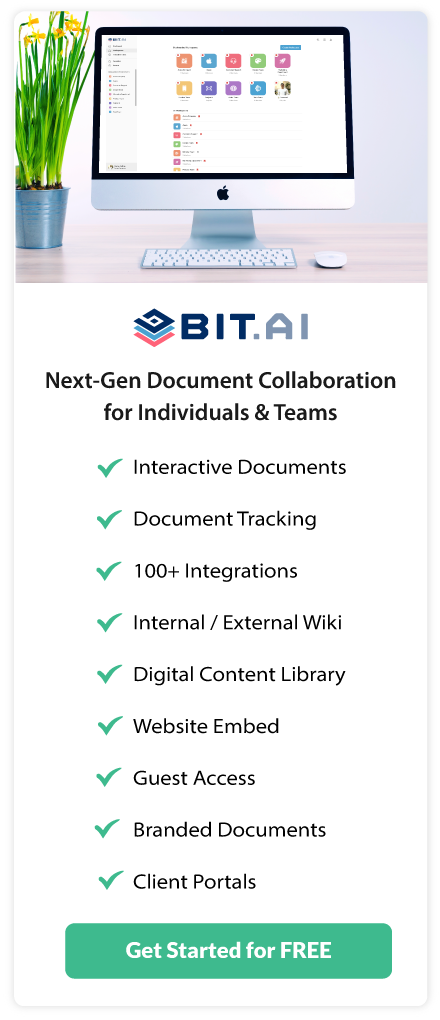 About Bit.ai
Bit.ai is the essential next-gen workplace and document collaboration platform. that helps teams share knowledge by connecting any type of digital content. With this intuitive, cloud-based solution, anyone can work visually and collaborate in real-time while creating internal notes, team projects, knowledge bases, client-facing content, and more.
The smartest online Google Docs and Word alternative, Bit.ai is used in over 100 countries by professionals everywhere, from IT teams creating internal documentation and knowledge bases, to sales and marketing teams sharing client materials and client portals.
👉👉Click Here to Check out Bit.ai.