What do you think is the difference between a group of people and a team? The difference lies in the manner in which they are organized. How do you effectively transform a group of people into a team? Let us find out!
Starting from the very basics, what are resources? They can be anything that is used to execute a project. It can include tools, supplies, raw materials, and most importantly, people or human resources.
Organizing these resources efficiently to ensure the successful execution of a project requires planning. Before we get into the nitty-gritty of how you can plan effectively, let us first understand what a resource management plan is…
What is a Resource Management Plan?
A resource management plan is "the component of the project management plan that guides how project resources should be categorized, allocated, managed, and released. It may be divided between the team management plan and physical resource management plan" (PMBOK® Guide—6th Edition, Page 318).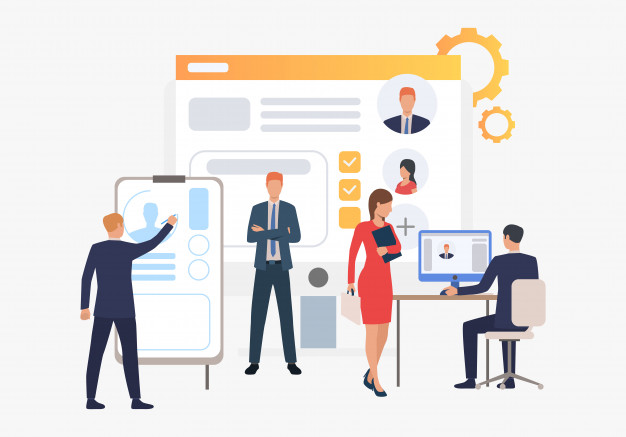 That still sounds a little heavy! To break it down, let us have a look at some of the components of a good resource management plan…
What is Included in a Good Resource Management Plan?
Resources – Try to make a complete list of all the resources you will need, from people to machinery, equipment, and spaces that are required for the completion of the project. You can plan and schedule things more effectively if you have a complete list.
Timeframes – By keeping a track of the time needed for each resource, you will obtain a better picture of how each resource fits into your overall schedule.
Quantity – You will also need an idea of what resources will be needed at a given time, and the quantity of the same, to effectively plan the schedule of a project.
Assumptions and Constraints – Identifying all the assumptions is an important factor in the planning process. It can include assumptions about the availability of employees, assumptions about work commitments, etc. Constraints are the schedule, cost, and scope of your project, which significantly impact your plan and project.
Roles & Responsibilities – To avoid conflicts within projects, you need to clarify the roles and responsibilities of each member working on it. This could include the position a member will be working on, and what tasks will they be responsible to complete.
Before we jump into the steps of creating an effective resource management plan, let us look into why you should be creating a resource management plan…
Benefits of Creating a Resource Management Plan
1. Avoids unexpected hurdles
A lot of times, problems occur when you are not aware of the number of your resources, or when employees are not going to be available. This can lead to problems like a shortage of resources and work coming to a halt abruptly, which isn't great news.
By creating a resource management plan, you can address gaps or concerns before they arise by knowing all about your resources ahead of time and deciding how to use them.
2. Prevents Burnout
According to a recent survey (Source), nearly two-thirds of full-time workers experience burnout at some point while at work. This directly impacts their productivity and how they view the workplace, which is not a good sign for businesses.
Efficient resource management helps you to prevent overallocation of work or dependency on a particular resource, by gaining insight into the workload of your team.

3. Offers a Safety Net
Another study (Source) suggests that about 70% of organizations have suffered at least one project failure in the last 12 months. There could be multiple reasons for a project's failure, but let's say, for instance, one of the reasons for its failure was a lack of funding.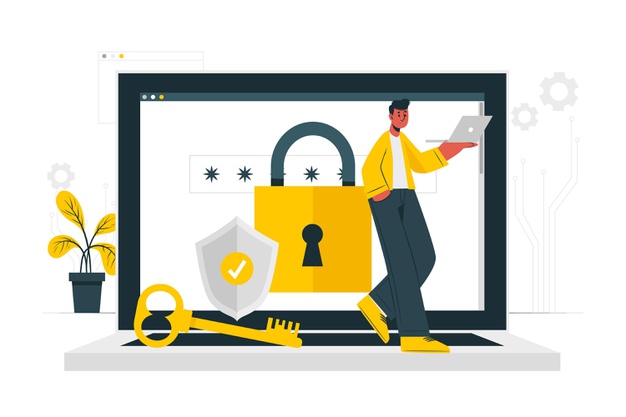 Resource planning and management show that you had done everything you could with the resources you had at your hand.
4. Builds Transparency
By creating a good resource management plan, other teams of your company can gain insight into the bandwidth of other teams. How is this beneficial? It equips them to prepare accordingly if one team is working at full capacity or to become ready to take on new tasks.
5. Measures Efficiency
You can also easily plan and calculate ROI with a high-level understanding of what is required to manage and execute an upcoming project.
Here are some steps that can help you create an effective resource management plan…
Read more: Action Plan: What, Why & How to Write it?
How to Create a Resource Management Plan?
1. Determining the Resources Needed for the Project
The first step in resource management planning is to decide which resources are necessary to finish the project. This data can be obtained from knowledge about the project and the resources, understanding the objectives and goals of the project, and by contrasting them with resource skillsets.
Alternatively, previous successful lookalike projects can be used as a reference point. Not only does it help you reduce upfront project management work but it also helps in accurately predicting the progress of your current project.
Some resource management software will allow you to build a resource management plan wireframe. This wireframe is a resource management plan with "unnamed resources" that shows the need for a certain role without prompting you to fill in the resource's actual name.
This allows you to block your needs in advance so that before making specific resource allocation decisions, you can have a clearer view of the project needs.
2. Match the Appropriate Resources to the Appropriate Tasks
Efficient resource management means being able to match the project needs with the best-equipped resource for managing those needs. You must ensure that the tasks you set are matched with the resource's skillsets and that the resource has the time to complete the job.
3. Budget the Right Amount of Time for Each Resource
It takes special skills to schedule exactly the right amount of time for certain activities to be completed.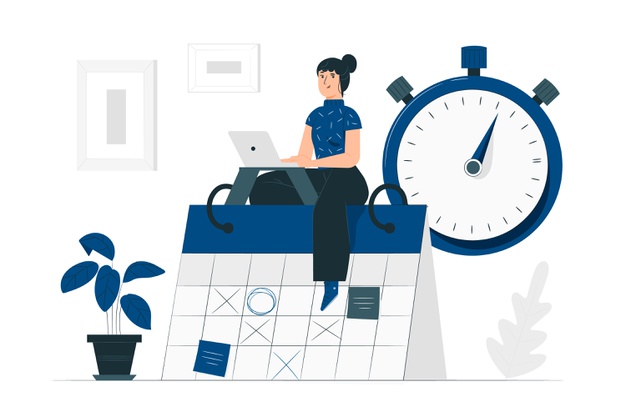 The company's sustainability depends on the most effective use of resources possible. However, you must also avoid overscheduling your resources, otherwise, deadlines will be missed and work quality will suffer.
4. Schedule Resources Based on Expected Availability
Next step! You must schedule resources after the project's needs are determined. This is an important step in resource management because it helps to predict more reliably when a project will be finished.
You should be able to understand what needs to be done for the current project, but also take note of any current or recurring tasks the resource's time is already dedicated to.
A resource management tool that shows current hours availability, tentative allocation, booked hours, etc. can be extremely helpful in making the necessary scheduling decisions for your project.
5. Keep a Pulse on the Progress of the Project
"Prevention is better than cure." It means that it is easier to overcome a challenge before it becomes an actual problem than to try to fix the damage after it has already been done.
In resource management planning, this means that the faster you can feel difficulties arising, the easier it is to find a solution. Keep a check on your project by reviewing the resource management tool periodically and seeing how the actual output compares with the allocation of expected resources.
6. Expect to Make Adaptations
It is important to accept that not everything will always go as expected as you deal with the human aspect of resource management. It is also imperative to recognize that changes will need to be made based on slow approvals, or other unexpected problems.
Resource management planning can assist in making informed changes based on the availability and workload of resources.
7. Conduct a Post-Project Review
Compare the expected resources and scheduling to the actual resources used upon completion. Were you correct with your calculations and assumptions? Does anything need to be altered in the future about the way you distributed resources?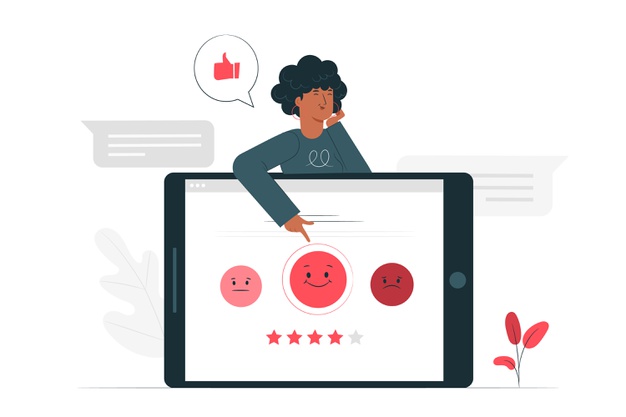 In addition to looking at the data and reports, checking in with your resources may also be useful to see whether they thought the project went well or whether they had any suggestions for improving the process in the future.
While following these steps, you can also follow some other tips and tricks that can help you create an effective resource management plan. Let's take a look at some of them!
Resource Management Planning Tips
#1. Don't Overcommit Your Resources
Overcommitting individuals and money are one of the biggest reasons for the downfall of tech, SaaS, service, and other labor-oriented businesses. It not only decreases work satisfaction and raises the risk of work attrition, but also leads to lower quality of work, missed deadlines, and reduced creativity.
#2. Setup Incremental Deliverables
Setting incremental deliverables while designing a resource management plan can be useful for your development. This will not only help build a stronger sense of success for your client but also help keep the project on track internally.
#3. Monitor Unplanned Work.
A lot of unplanned and unmonitored work happens and it can drastically reduce the productivity of your project. When you have a feeling about what trigger disruptions, and what can be done to minimize these disturbances or assign the additional time required to tackle these unplanned activities. Keep an eye on hidden delays, and work "disrupters."
#4. Reduce Multitasking
Organizational psychologists have found that multitasking is much less effective than handling a single task. To maximize your team's flexibility, reduce switch-tasking, and to improve performance, try to restrict the number of parallel tasks they have to focus on at any given time.
All of this can seem a little bit overwhelming, don't worry about that, we've got you covered with a handy resource to help you tide through resource management effectively!
Bit.ai: The Ultimate Tool for Creating Resource Management Plans
bit.ai is a new age virtual document collaboration platform that allows you to create amazing resource management plan documents, project management plans, risk management plans, and other company documents in minutes. Bit is the dream tool to help teams work on collaborative projects by making it interactive and super easy to use!

bit.ai gives employees a shared workspace to collaborate and handle tasks at the same time and, most importantly, share expertise. It comes along with a content library where you can save and easily access all your photos, files, and digital content, making your workflow smooth like butter!
Simply create a workspace, add your team members, and start creating your workplace documents like product plans quickly! You can further share these documents with external clients, partners, agencies, etc., and get detailed insights on how they interacted with your documents!
All you need to do is create a workspace, add your team members, and start creating documents like resource management plans! You can further share these documents with external clients and customers, partners, organizations, etc., and gain comprehensive insights into how they interacted with your documents. Sounds like a lot of hard work made easy, right?

Here are some key reasons to use Bit to create management or planning documents: 
Collaborate with teammates in real-time
Create and plan resource management together!
Content management capabilities allow teams to store their PDFs, videos, images, charts, and more inside one platform for easy access. Say goodbye to Google Drive and Dropbox!
Get management feedback in real-time using @mentions and highlight features as every document comes with its separate comment stream.
Create, share, and store documents related to the project in one place without going back and forth to your cloud storage services.
Bit documents are nothing like you have ever seen. Create interactive docs and embed Airtable blocks, Google spreadsheets, PDFs, video tutorials, Typeform surveys- basically anything with a link inside your document.
Bit has a collection of amazing templates to kickstart your work.
Final Words
Great resource management plans will translate into higher workforce productivity and satisfaction levels across your teams and individuals. It will equip you to get the right people working on the right projects at the right time, but most importantly, fulfill the goals of your project.
Always remember that resource management planning is dynamic in nature. You need to constantly update the document based on resource availability, which is where document collaboration tools like bit.ai step in!
Use bit.ai and start creating your awesome resource management plan today! Good luck with your planning!
If you have any doubts or queries, feel free to tweet us @bit_docs. Cheers!
Further reads:
Cost Management Plan: What, Why, and How?
Contingency Plan: What, Why, and How to Create it?
Procurement Management Plan: What, Why, and How to Create?
Business Continuity Plan: What, Why & How to Create it?
Risk Management Plan: What, Why, and How to Write?
What is Resource Allocation? Definition, Tips & More!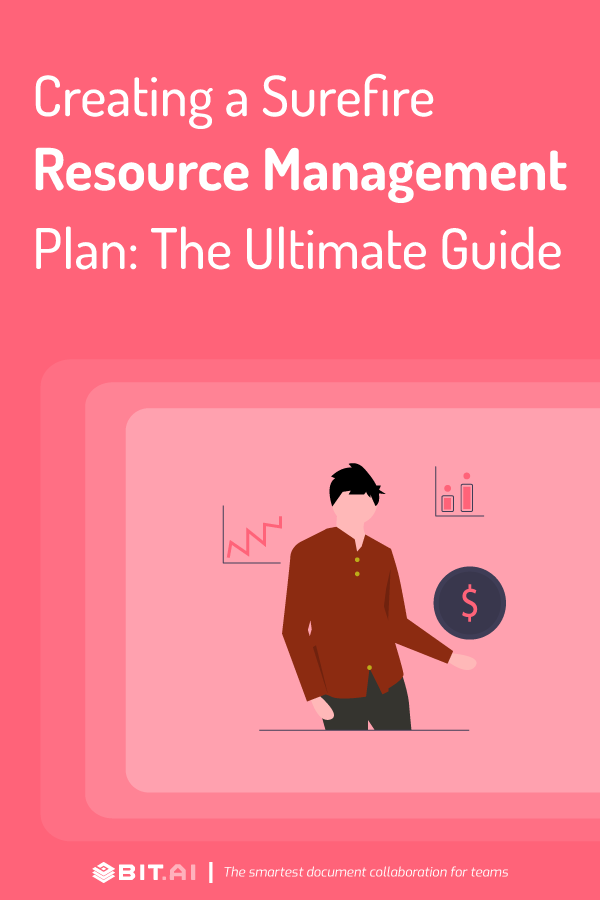 Related posts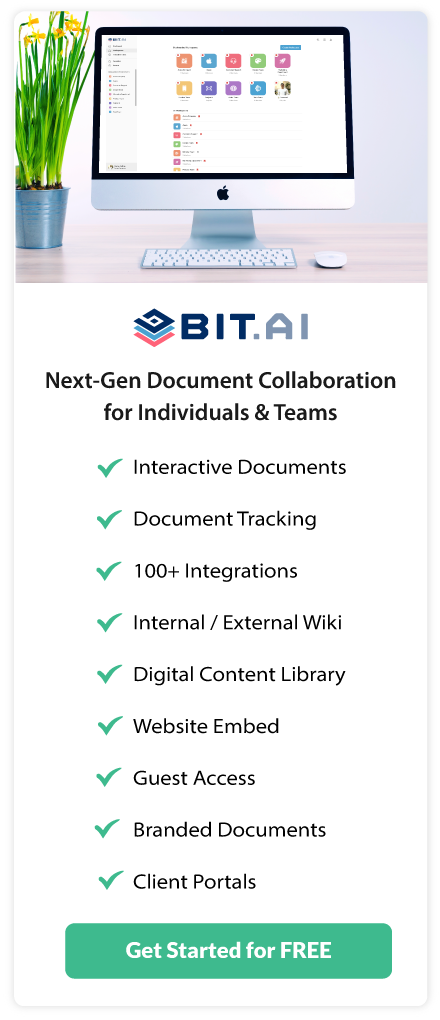 About Bit.ai
Bit.ai is the essential next-gen workplace and document collaboration platform. that helps teams share knowledge by connecting any type of digital content. With this intuitive, cloud-based solution, anyone can work visually and collaborate in real-time while creating internal notes, team projects, knowledge bases, client-facing content, and more.
The smartest online Google Docs and Word alternative, Bit.ai is used in over 100 countries by professionals everywhere, from IT teams creating internal documentation and knowledge bases, to sales and marketing teams sharing client materials and client portals.
👉👉Click Here to Check out Bit.ai.