By failing to prepare, you're preparing to fail. " – Benjamin Franklin
We rarely get advance notice that a disaster is ready to strike, right?
The COVID-19 pandemic, massive protests over racial injustice, a global economic downturn, the Australian wildfires – the last six months have been one of the most turbulent times in modern history.
There's no shortage of unsettling reminders to business owners that disasters can and do happen.
Whatever the future holds, it's imperative for your business to think ahead and prepare for the unexpected.
We are living in unprecedented times and the current situation of the world highlights the critical need for a business continuity plan. It will give you the best shot at success after an unanticipated event.
According to studies, 43% of companies that experience a major data loss event go out of business if they don't have any recovery plan in place.
…And for those that do have a plan, 96% of companies that experience something as fatal as a ransomware attack, survive!
What is a Business Continuity Plan? (Definition)
A business continuity plan contains contingencies for business processes, assets, human resources, and business partners. In short, it covers every aspect of the business that might be affected.
Think of it as a safety net against global pandemics, natural calamities, unforeseen strikes, cyber-attacks, etc.
Business continuity plans have one goal — to keep organizations running as smoothly and productively as possible in the case of an emergency.
Two Misconceptions about the Business Continuity Plan:
Misconception #1: "We have insurance. It will cover up our losses."
Insurance alone is NOT a business continuity strategy.
Insurance can help provide your business with the coverage that it needs to steer its way out of a crisis and can be a useful resource to keep your entire organization afloat.

What insurance won't protect, however, is your market share or reputation.
Consult with your insurance agent to understand what is covered and what isn't in your policy. Keep all the information such as policy number, coverage, deductibles, etc. handy.
The last thing you want to do is hunt for this information when things become chaotic!
Read more: Business Report: What is it & How to Write it? (Steps & Format)
Misconception #2: "Everyone in our company will know what to do when a disaster strikes"
Honestly, even the best employees can't be expected to know what to do in case of any emergency.
It is better to have a well-documented business continuity plan in advance, and training your employees to follow it so that everyone is on the same page.
Your organization will survive—and perhaps even thrive—in any situation if you take certain precautions and implement the plan.
For example, if the building that houses your customer service representatives is destroyed by a tornado, how would those reps handle customer calls?
Will they work from home temporarily, or from a different location?
The BC plan addresses these types of concerns.
Read more: Business Requirements Document (BRD): What, Why, and How to Write?
Why do Business Continuity Plans Matter?
1. Organizational Assurance
During an outage, how will you communicate your status with your employees and clients?
Your business continuity plan specifies the communication strategy that needs to be followed in case of a disaster. There's no better test of your capability than right after an adverse event.
Customers are likely to go to your competitors if you fail to provide products or services and are unable to notify them about the changes. Therefore, you need to assure your customers, third-party vendors, and partners that things are under control in the event of an emergency.
You also need to comfort your employees, communicating swiftly and transparently what the issue is, what's affected, and all the actions you're taking.
Keeping everyone informed about facility/ infrastructure damages, limitations in supply and any other changes will play a major role in safeguarding your company's brand and goodwill.
2. Risk Management
When confronted with unexpected business disruptions, you must react swiftly, methodically, and successfully or else, risk significant financial loss.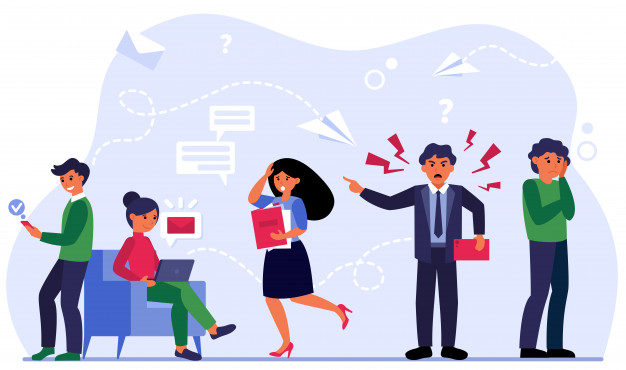 With risks ranging from cyberattacks to natural disasters to human error, it is vital for an organization to have a business continuity plan to preserve its health and reputation.
If you can keep your business operations running through a crisis, you can mitigate financial loss and all other risks.
3. Minimizing Downtime
According to a survey by ITIC, 98% of organizations say that a single hour of downtime costs over $100,000. These numbers can't be ignored!
Whether you suffer a natural disaster or a cyberattack, the only way to stay in business is to resume your work as soon as possible. Otherwise, you may very well go out of business.
The longer the downtime, the more potential for financial loss. But with the right plans to pick up quickly and restore functionality where you need it most, you can keep your loss as minimal as possible.
Read more: Cost Management Plan: What, Why, and How?
Follow these steps to create a Business Continuity Plan: 5 Steps to Get Started!
Step 1: Identify the objectives of the plan and set goals
While every organization's business continuity plan approach will be unique, it's important to consider the following aspects when designing your plan:
1. What will the plan cover, and how does it fit into the larger organizational response to disruption?
2. What are the most business-critical applications and systems that you need to focus on reviving?
Your business continuity plan may apply to any number of scenarios that might derail your operations – from power outages to employee strikes, to cyber-attacks on computer networks.
You need to identify and understand potential threats so that you're prepared for every possible contingency. In addition to knowing these threats, it's important to walk through what will happen in the wake of such catastrophes.
For example, what happens when your company becomes the victim of ransomware? If you're unprepared for this possibility, chances are you'll end up paying the ransom in order to regain control of your network and access to your files. Another potential outcome is that you refuse to pay and you have to start everything from scratch.
Read more: How to Write a Business Case: Step By Step Guide
Step 2: Conduct a business impact analysis (BIA)
By doing a business impact analysis (BIA), you can gain clarity about every potential threat to your business.
Think of every possible kind of risk for your business.
Identify the areas across your entire organization that doesn't have any sort of "Plan B".
Identify the core areas of your business and also the functions needed to keep each of these areas going.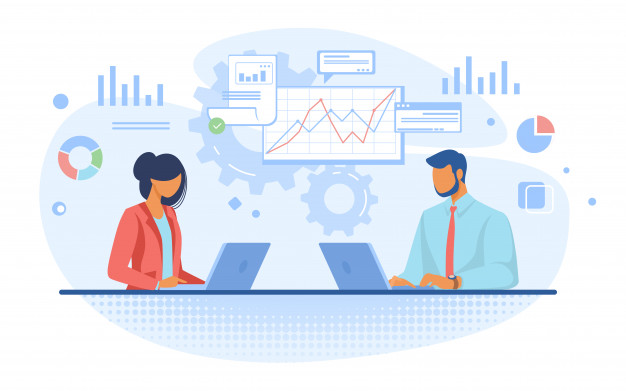 Anticipate scenarios for different types and levels of disasters.
Discuss how these risks could affect operations.
The BIA document must include the core business operations and what areas are critical for business continuity. It should document all the resources needed to keep these critical departments afloat when a disaster strikes.
Step 3: Choose the business continuity team
It is time to decide who will do what and when in the event of an emergency.
The business continuity team implements and executes the entire BCP. They will prepare standards for the project, train additional team members, and identify processes to make the project flow smoother.
You can select a few cross-functional managers or leaders, and anyone else who may bring something valuable to the table. Make sure someone is designated as the leader to keep things moving forward and make decisions when necessary.
Assign clear responsibilities for each role and make sure that there are no overlaps!
Step 4: Write the business continuity plan
Using the BIA as a guide, write a plan that specifies the steps your business will take to deal with an unprecedented event, and who is responsible for carrying out each step.
While you create this business continuity plan, be sure to thoroughly document every section so you can share it across the company later. Keep the plan precise and well-organized so the readers can identify risk assessments, planning processes, and recovery steps.
The business continuity plan should include the following key aspects:
The objectives and mission statement of the business continuity plan
Prevention, response, mitigation, and recovery strategies
Information about the business continuity team members, their roles and responsibilities
Key stakeholders and critical functions involved in the business continuity plan
Business Impact Analysis report
The resources you have vs the resources you need (Gap Analysis)
Testing schedules for the business continuity plan
A well-written business continuity plan can help ensure that your business can weather any storm and pick up where it left off.
Step 5: Review & Revise your plan.
Put your plan to test. There is no other way of knowing it will actually work in a real disaster.
In order to test your BCP, you don't have to shut down your business.
You can conduct drill exercises wherein emergency scenarios are hypothetically created (inside a meeting room, of course!) and the team members can review how robust the plan is.
Note down any strengths and weaknesses you discovered, change your approach as necessary, and rewrite your documentation.
Then test, evaluate, and revise again. And again, until you feel your organization is fully prepared.
Bit.ai: The Ultimate Tool to Create a Business Continuity Plan
Whether you need help developing an efficient and effective business continuity plan or need a better way to track it, Bit.ai has a solution that will work for you!
We have simplified the often complex and long process of creating a business continuity plan, through our intuitive and integrated tools.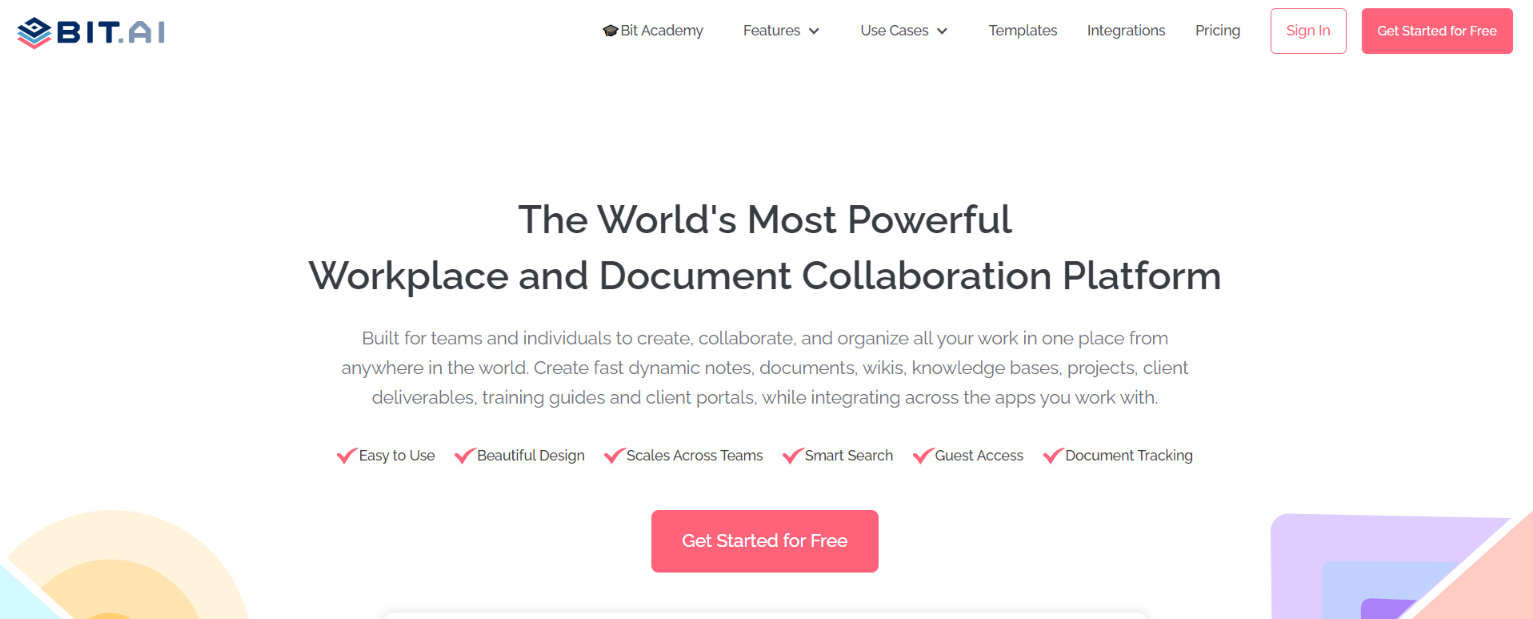 Bit's workspaces are a smart way to keep your business continuity plan in one space for your team to access. You can create many workspaces. Be it for personal use, around teams, departments, clients, or the entire company.
On Bit.ai, you can work with your team in real-time co-editing and use inline comments to bring your colleagues to the same place to discuss work and make decisions regarding the plan.
With Bit.ai, little creativity, dedication, and planning, your organization will be on its way to a safer future in no time!
Our team at bit.ai has created a few awesome business templates to make your business processes more efficient. Make sure to check them out before you go, your team might need them!
Final Words:
The Covid-19 pandemic has drastically changed life as we know it.
With people cooped up inside their homes, businesses have come to a grinding halt.
With overheads still piling on and no way to generate income, businesses are in a fix.
With the virus wreaking havoc on economies, it is now imperative that every business has a business continuity plan because there's no telling when another such disaster will happen.
In today's hyper-competitive market, it won't take long for your customers to switch to your competition if you are unable to provide them with the service they expect.
Therefore, you need to be fully aware of your level of risk and what needs to be done to keep the business moving.
Remember: Nothing on paper could ever come close to the curveballs that nature or other unexpected forces may throw at us. Therefore, leave lots of room in your plan to adapt to the changes.
It takes time to prepare a business continuity plan, but it could mean the difference between bouncing back quickly and going out of business!
Further reads:
Business Documents: Definition, Types, Benefits & Steps to Create Them!
Process Improvement Plan: What, Why, and How to Make It?
Business Verticals: Definition, Benefits & Examples!
Action Plan: What, Why & How to Write it?
Procurement Management Plan: What, Why, and How to Create?
Contingency Plan: What, Why, and How to Create it?
Operations Manual: What is it & How to Write it?
Operational Plan: What, Why, and How to Create it? (Template Included)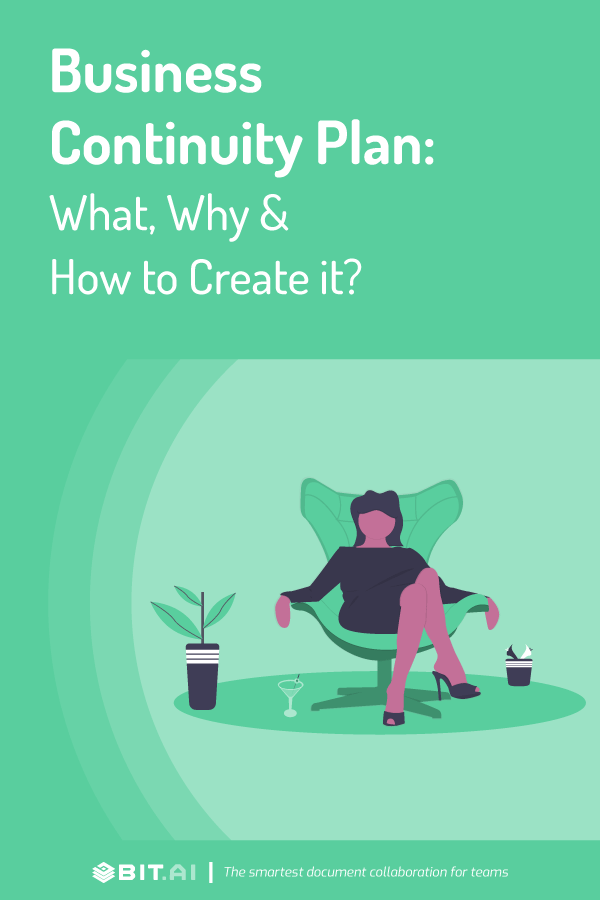 Related posts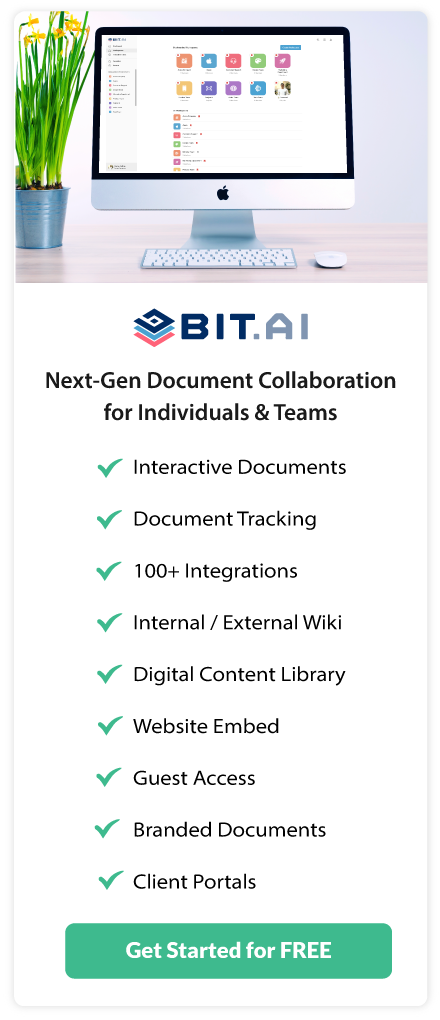 About Bit.ai
Bit.ai is the essential next-gen workplace and document collaboration platform. that helps teams share knowledge by connecting any type of digital content. With this intuitive, cloud-based solution, anyone can work visually and collaborate in real-time while creating internal notes, team projects, knowledge bases, client-facing content, and more.
The smartest online Google Docs and Word alternative, Bit.ai is used in over 100 countries by professionals everywhere, from IT teams creating internal documentation and knowledge bases, to sales and marketing teams sharing client materials and client portals.
👉👉Click Here to Check out Bit.ai.